527
Sonic Soak is a revolutionary cleaning solution with unmatched mobility. The device has multiple uses and is truly an advancement in technology. Sonic Soak works simply by removing dirt with modulated ultrasonic waves. The device connects to your phone, and comes with a timer to monitor your everyday cleaning. For example, if you were to place a t-shirt into a container with water and soap. The ultrasonic technology in this device works to remove dirt particles within minutes. The ultrasonic technology then sends unstable air bubbles to complete the job of removing dirt.
Sonic Soak Applications
Sonic Soak can be used on many objects. It is not damaging to any surface and allows you to wash clothes, watches, jewelry, or other objects with ease. The washing is done at a microscopic level which ensures thorough cleaning.
This product can be used in any location with a small amount of water. The device was invented while road tripping, which is why the brand values mobility so much. Unlike other cleaning alternatives, Sonic Soak is made with the industrial power to clean faster and deeper.
Some customers even use the device to clean their food. Washing your essential items has never been easier, all you need to do is connect the device to your phone or tablet and cleaning begins. In a way, Sonic Soak is a miniature, portable washing machine. The device uses ultrasonic technology to clean better, getting rid of all the bacteria which build up on clothing.
The process of cavitation is not entirely new. It describes the formation of bubbles or vapor cavities in a liquid. These bubbles are formed in the water and then explode, extracting dirt or oil stains from the surface of objects.
Sonic Soak Limitations
Sonic Soak is a great solution for washing clothing and other objects on the go. However, its reliability cannot be compared to that of a regular washing machine. For example, if you have deep food stains on clothing, you cannot expect the items to be fully clean due to the limited power of the device and the fact that the object is stationary.
Sonic Soak is not a permanent solution for cleaning household items. It has a limited capacity and a small size which makes it a solution to use on the go. If you are away on holiday the device can be a great temporary solution to remove dirt and dust particles from your clothing items.
Our Experience
Upon trying the Sonic Soak, I was shocked to find that the device can be used to clean virtually anything that can fit in my sink. The object itself was a rather heavy small piece of metal, which plugs into the wall with a plastic timing device.
Sonic Soak Trial
I personally decided to try cleaning fruit with the device because I feel like that is what I would use it most for. Upon plugging the device in and submerging it in water, It was simple to set up, but I have no idea how the technology works. Once pressing the power button, the device makes a rather loud buzzing sound and takes a few minutes to work.
I could observe particles such as dirt coming free from the fruit over time, and by the time the device was done and I rinsed the fruit, it looked much cleaner than when I started. Nonetheless, filling my sink with water, plugging this device in, and letting the device run loudly for about ten minutes every time I need to clean something does seem rather impractical. The device was interesting to try, but I do not think I will pull it out of my cabinet often.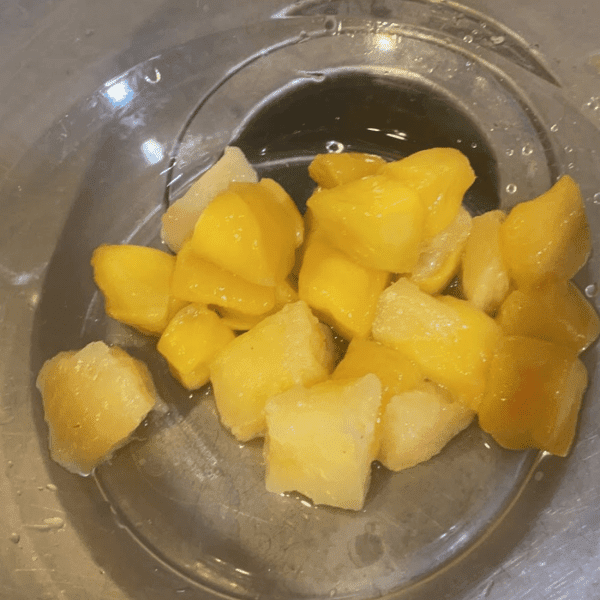 Top Reasons to Get Your Own Sonic Soak
The Sonic Soak is highly portable and a good solution while on the go. It is easy to control through the device's digital display. The device can be powered by your smartphone, which makes it easy to use wherever you may be. With a design that uses a simple controller with only 3 buttons, Sonic Soak offers a straightforward user experience.