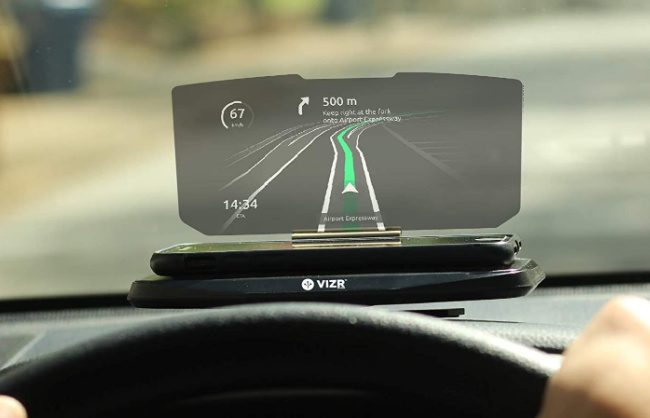 VIZR is a gadget that claims to be totally universal and adds a convenient heads up display to any car. This is a very promising product, but I found the device to be very flawed and underwhelming, especially for the price. Still, I plan on going into every detail I can about VIZR in this review.
While the device itself did what it promised, in giving me a HUD in my vehicle, other aspects such as the build quality and the required app left a lot to be desired. All of these issues will be further addressed below and maybe you will decide if VIZR is right for you.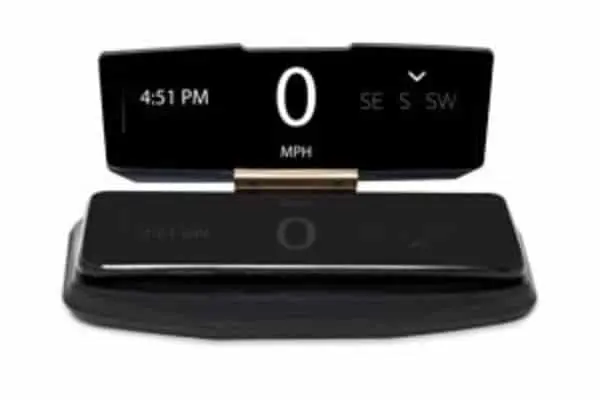 VIZR is easy to use and won't get in the way
when you drive.
PROS
Prevents distracted driving
Compatible with all cell phones
Works in all cars and other vehicles
Does not require professional installation
CONS
Only comes with a 30-day warranty
Adhesive on stand can wear off
Can slide when used on a dirty dashboard
Works better with FIXD apps than others
BOTTOMLINE
VIZR can help eliminate some of the distractions that you have on the open road. It is compatible with all vehicles as well as cell phones. One of the best affordable HUD systems for drivers.
What is the VIZR?
VIZR is a physical accessory for your phone that reflects the screen into a semi clear piece of plastic. This creates a heads up display and lets you use the phone's GPS or view your vehicle's status without having to hold the device while driving.
The biggest problem I have with VIZR is in the navigation apps that work with it. Only a few apps will work with the device and I found that most of them weren't great. Hudway GO was the one that was recommended to use with the product and I had all sorts of issues with the app. Not being able to use Google Maps was a big strike against the product.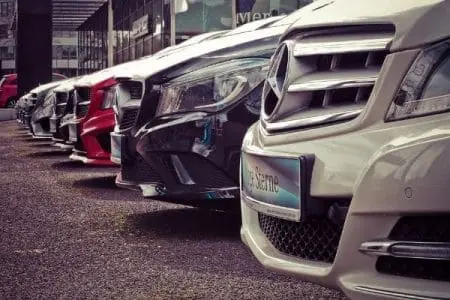 How Can You Use VIZR?
Cleaning your dashboard is necessary because the VIZR stand may not mount well to dirty surfaces. Stuck-on cigarette and nicotine stains, dust and pet hair can all interfere with the stand's mounting power and cause your phone to slide across the dash as you drive. You may want to move VIZR closer to the center of the dash to make sure that it projects the display across the entire windshield too.

Tips for Cleaning Your Dash
Use a dry cloth to remove as much debris and dust as you can
Wipe off the dash with a damp microfiber cloth
Apply a small amount of olive oil to the dash once it dries
Buff the oil into the surface with a dry cloth
Wipe the surface again to remove excess oil before adding the stand
Where Can You Use the VIZR?
A nice benefit of VIZR is that you can use it anywhere. You can easily remove the stand from your car and use it on the dash in a rental. However, each time you remove the device, the adhesive on the base becomes less sticky.
VIZR is also compatible with all types of smartphones. All phones will fit on the stand and work with VIZR to project the important information you want to see. The only thing that you need to use VIZR is a navigational app on your phone, which once again, is a huge problem.
VIZR recreates your dashboard right on your windshield.
Who's This For?
VIZR is aimed at drivers who want to be less distracted while on the road. However, when my partner and I were testing out the device, (she does most of the driving) she felt that having a piece of reflective plastic right in front of her on her dash was itself very distracting.
We mostly wanted to test out how well VIZR worked with navigation, since usually when we drive somewhere I have to hold up the phone with the directions on it. However, the Hudway GO app was confusing and made this very difficult for us. If Google maps were a viable option, I could see us using the product more, but the Hudway GO app was just not good at all.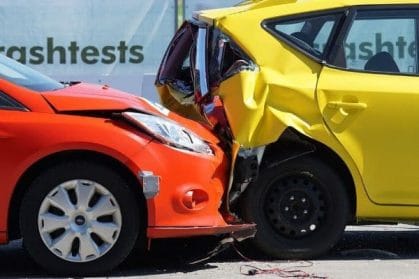 Can You Legally Use VIZR?
As I started working on this VIZR review, I found that many people wanted to know if they could legally use it in their vehicles. Most American states have laws against distracted driving and laws that keep drivers from using certain devices when they're behind the wheel of a vehicle. VIZR allows you to follow the rules of the road as well as the laws of any city or state. VIZR is legal to use in all 50 states.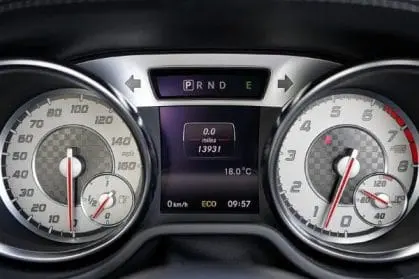 How Secure is the Adhesive?
To put bluntly, not very good. I was able to take the venice off the dashboard with ease. After extended use I could see the device becoming detached from the dashboard and possibly even causing an accident.
You can use super glue or velcro for a more secure connection, but I find this tedious and something the company itself should've kept in mind when shipping out the product.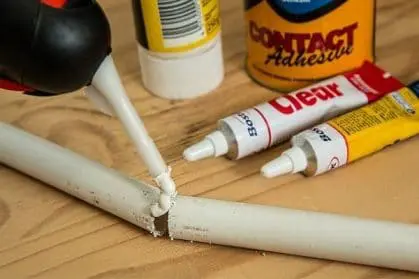 What is FIXD and Why Do You Need It?
FIXD is another useful product that is available from the makers of VIZR, this is a car health monitor that you plug into your vehicle. Not only can you see when your engine runs too hot or when your lights stop working, but you can keep an eye on other potential problems. FIXD can give you data about 7,000 potential problems and is easy to use. A bonus of buying FIXD is that you get access to two apps:
HUDWAY Go was the biggest problem I had with this device. The app was just not very intuitive and frankly annoying to use. In fact, while me and my partner were testing the device we got so frustrated with the app that we actually went to a big box store to buy a suction cup phone mount so that we could use Google Maps instead of HUDWAY GO.
Does VIZR Come with a Warranty?
The makers of VIZR recently changed the warranty to cover the first 30 days after your purchase. This guarantee starts on the day that your order ships and not on the date that you order or when it arrives. It usually takes less than a week for it to get to your home, which gives you nearly three weeks to try it out and decide if it's worth the money.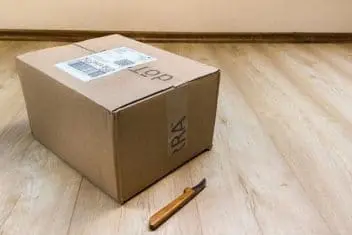 Can You Use Different Apps with VIZR?
VIZR is with apps from FIXD and claims to work with Waze. I however, could not get the HUD to work with Waze. While I can see the value in the product as a simple HUD that displays gas usage or a speedometer, I can't recommend at all using this for navigation.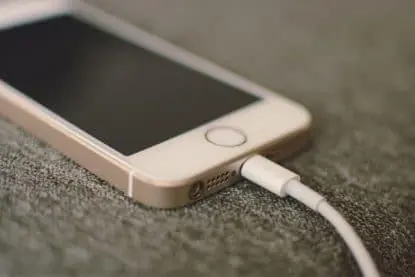 Does VIZR Really Work With All Phones?
While most phones will work with VIZR, larger phones or ones with multiple screens will probably not work as well. The device did a pretty decent job of keeping the phone from slipping around while driving but I can see some people with larger phones or different cases having issues with the device. I myself had to take my phone out of the case to use VIZR.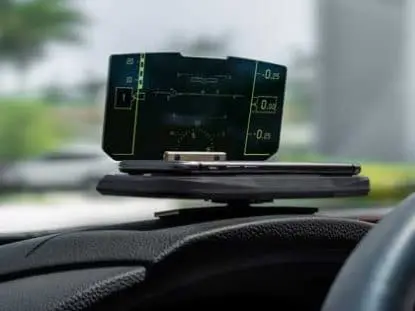 What Can You Do With the VIZR FIXD App?
While not great for navigation, VIZR is a handy tool for tracking your speed and gas usage without relying on your phone's screen. When you combine VIZR with the FIXD app, you can do even more behind the wheel. Some of the information that you can see displayed across your device includes:
Time and date
How much gas is left in your tank
The amount of fuel used during a trip
Wear and tear on your tire treads
The orientation or direction of your car
How Much Does FIXD Cost?
FIXD comes with free shipping when you buy one or more units. A single unit retails for $59, but the price can drop as low as $39 when you buy multiple units. The FIXD unit comes with instructions on downloading the app and using it with VIZR.
Should You Buy It? – Top Features of VIZR
If you plan on using VIZR exclusively for navigation, I would suggest looking elsewhere. However, as a regular HUD there's quite a few benefits to using VIZR. Some of the ones I felt were worth highlighting include
Can be used in almost any car
Easy to instal
Slip resistant
Texts and notifications can be displayed
Adjustable
Can be used day or night
Can be installed in multiple cars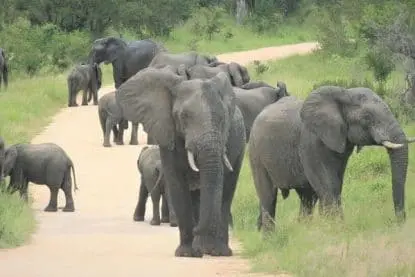 Are There Any Cons to VIZR?
Other than what I already mentioned regarding quality control and navigation, a major complaint with VIZR is about the warranty, as similar HUD systems come with a warranty that lasts for a year or longer. The makers of VIZR only offer a 30-day warranty that begins as soon as it leaves the warehouse. Many people found that they needed more time to try all the features to make sure that it worked for them.
I also found that it wasn't as compatible as the makers claimed, especially in regards to some of the other apps that I tried. Google Maps, for instance, did not work at all with VIZR.
Common Problems and Flaws with VIZR
Does not stick to dashboards that aren't clear
Can block incoming calls and messages, even after you give the app permission
Works better with FIXD apps than other apps
Some thought the display wasn't as bright or clear as they expected
May turn the image on your windshield upside down
Where to Buy
If you still want to purchase VIZR for your vehicle, I would suggest doing so here through Amazon. That way you can get the device for only $21.90 with fast shipping through Prime.
How Much Does VIZR Cost?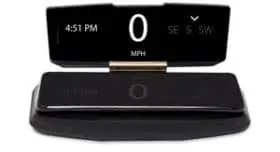 1 – VIZR
$59.99 $39.99
+S&H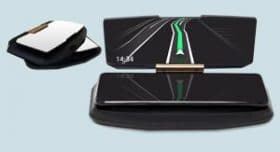 3 – VIZR
Buy 2, Get 1 FREE
$26.66/each (Total $79.98)
FREE USA Shipping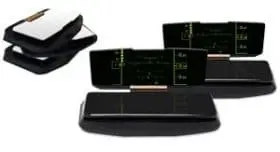 5 – VIZR
Buy 3, Get 2 FREE
$29.99/each (Total $119.97)
FREE USA Shipping
Competition
VIZR is not the only heads-up display that you can get for your car. Here's a look at some of the alternative products that are available.
SHEROX 3.5" Car HUD
A popular choice for some is the SHEROX 3.5" Car HUD. It limits some of the information that you see to reduce distractions but this can also take away some of the information that you need. Many shoppers like that they can easily set it up without using reflective film and that it has a 3.5-inch display screen. Three built-in alarms let you know when the engine runs too hot, you have low voltage or you went over the speed limit.
YUGUANG 6" HUD
This device increases the size of the information broadcasted onto your windshield and allows you to see everything you need at the same time. It has a lower profile than similar systems do to ensure that the stand never interferes with your field of vision. One downside of this HUD is that it only works in vehicles where you can use OBD devices.
Loncaster Car Phone Holder
One of the cheaper options is the Loncaster Car Phone Holder, which comes with a mount that easily attaches to the dashboard. It has a non-slip design that keeps your phone in place. The main issue with this device is that it is not a traditional HUD system. It essentially acts as a holder that lets you view your phone while driving and does not have a projection feature. The compact size also means that it's not compatible with all cell phones.
LeaningTech Original HUD
Another alternative to VIZR is the LeaningTech Original HUD, which has a simple design and is compatible with all vehicles. It displays your current speed in miles or kilometers and can show how far you drove and how long you spent driving. It monitors the speed limit in the area and beeps three times when you go over that limit. While LeaningTech makes an affordable HUD, it's not as cheap as VIZR.
Final Verdict
If you plan on using a heads up display exclusively for features such as date and time, fuel usage, or a speedometer, then VIZR might be for you. However, I would not recommend using VIZR for navigation as the only apps it works with are confusing and unreliable.
I would personally recommend some sort or phone mount that attaches to your air vent or windshield. That way you can still use your navigation app of choice while not having to hold your phone as you drive.