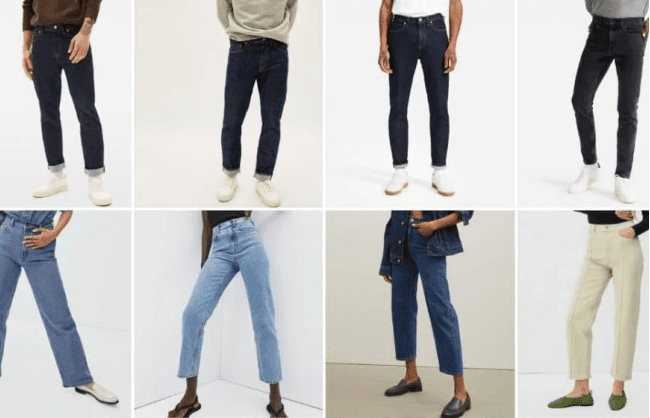 What is Everlane?
Everlane is a popular, growing fashion brand. The New York Times has mentioned the brand, and it has also appeared on the pages of Vogue and Glamour. Michael Preysman launched Everlane in 2010, based on the simple concept of giving customers access to ethical clothing made from the best materials.
Everlane guarantees that all of its products come from factories and facilities that care about their workers and treat them with the respect they deserve. As a bonus, you can use the official site to see the entire process and how the materials became the final product you see.
Whether you're looking for comfortable jeans that you can wear around town or a warm sweater that is appropriate for the office, this brand has you covered. Our Everlane clothes review will take an in-depth look at the brand and what it offers.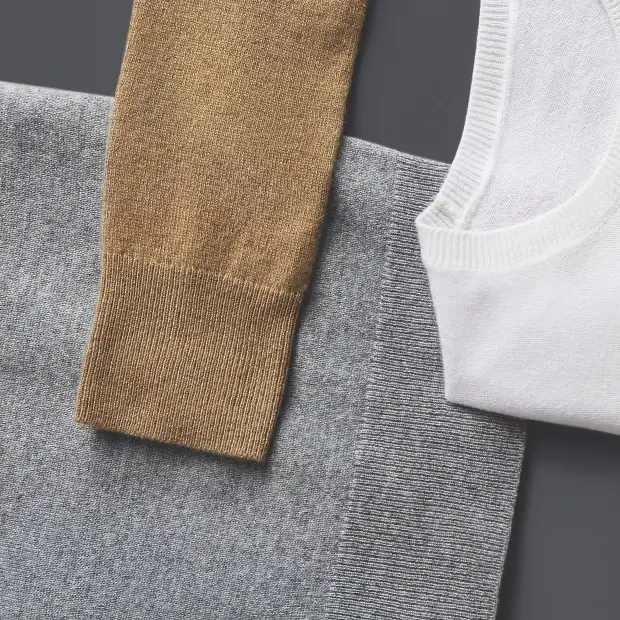 PROS
Available in a variety of sizes and designs for both men and women
All clothing is ethically produced
Most clothing uses sustainable materials
Sales a few times per year
Some products are available through payment plans
CONS
Very expensive
Customer service is poor
Sizes aren't always accurate
BOTTOMLINE
Everlane is a brand that offers fashion pieces which last for years and are ethically sourced. All products are produced using sustainable materials and come from facilities committed to helping others and the environment.

iReviews Shopping Assistant
Find the best prices for this and many other products with our chrome extension
Product Features
Shipping: Three to four weeks
Sizes: XXS-XXXL
Prices: $50+ per item
Available Products: Tops, bottoms, shoes, bags, dresses
Customer Service: Email and online only
Coupons: 10% off through mailing list
Women's Apparel from Everlane
Women of all shapes and sizes will find some new favorites when shopping at Everlane. Thanks to the website, you no longer need to find a store in your area or deal with lines. The site stocks all products in a range of colors and sizes.
Our Experience (The Organic Cotton Oversized Long-Sleeve Tee $40)
As someone who has never shopped at or ordered from Everlane before, I was surprised by their packaging. Their items come in a brown paper bag type package, and the products inside are wrapped in plastic. Upon opening the Oversized Long-Sleeve, I instantly noticed how small it was, especially for being "oversized".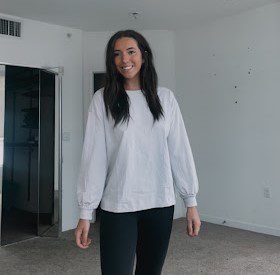 Everlane Unboxing
As someone who typically wears a women's medium, this shirt fits less like an oversized tee designed for women, and more like a men's normal sized medium top. This shirt typically retails for $40, but was on sale for $34. This shocked me due to the fact that the shirt fit and felt like any department store, plain gray long sleeve shirt. The fabric was traditional cotton, the sleeves were cuffed similar to normal cotton long-sleeves, and the neckline was less wide than expected.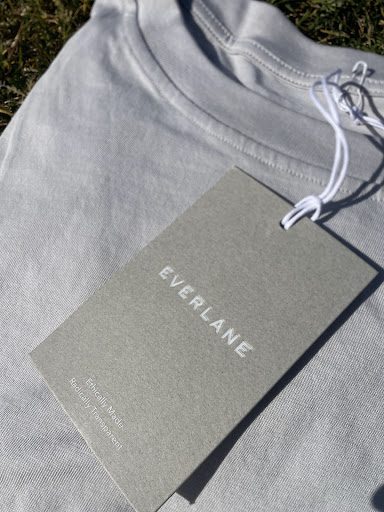 In the photos, the neckline looks more feminine and loose fitting, yet when trying this item on, it fits like any long-sleeve Hanes shirt. The length was also very short cut, I am 5'8 and if I lift my arms you would be able to see my stomach in the top. If you do order oversized items from Everlane, I would recommend sizing up significantly to get the oversized look.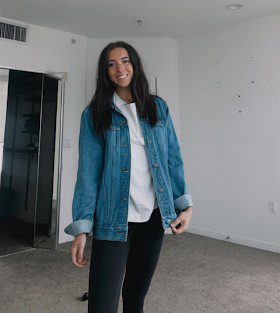 Second of all, I felt as though the price was very high, even on sale, for a traditional gray long-sleeve with no defining features. It was very loose fitting, which can be flattering on some, but with the short cut, it made me look more boxy than other tops.
One feature I did like about this top was that it can easily be layered to create a cute fall or winter look. Everlane's basics are a bit pricey, but they can certainly become stables for building a more exciting outfit. I personally paired the shirt with leggings and a jean jacket. I also think it would look cute with jeans, booties, and a cardigan.
Sweaters and Cardigans
On a cold day where you're yearning to climb back into bed, shop at Everlane for a range of sweaters and hoodies. These sweaters are just as cozy as your favorite hoodie but include stylish designs that help you look your best. Many are available in sizes between XXS and XXXL. The Everlane size guide claims that its largest sizes fit women who usually wear a size 18-20.
Some of our favorite sweaters and cardigans include:
The Oversized Alpaca Crew ($105): Made from real alpaca wool, this sweater feels soft, keeps you warm, and looking nice. It has a crew neck and comes in multiple colors.
The Puff Sweater ($125): Choose this sweater in one of three colors to feel warm and look sharp. The sweater has a thick collar and long arms.
The Featherweight Alpaca Cardigan ($70): On cooler days, you'll love this lightweight cardigan that comes in four colors. You can leave it opened or seal the buttons down the front.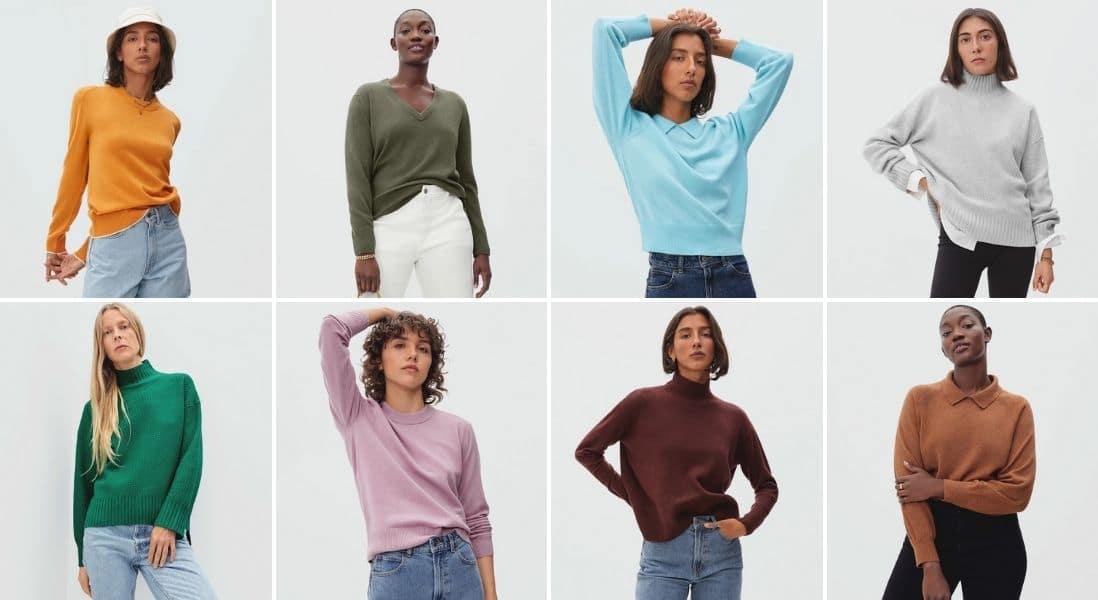 Pants and Bottoms
Everlane makes elegant pants that are perfect for a day at the office or any occasion where you want to feel your best. The Dream Pant sells for $78 and comes in four colors that are suitable for any event. We love that the hem cuts just above the ankle and that these pants have an elastic waistband for all-day comfort.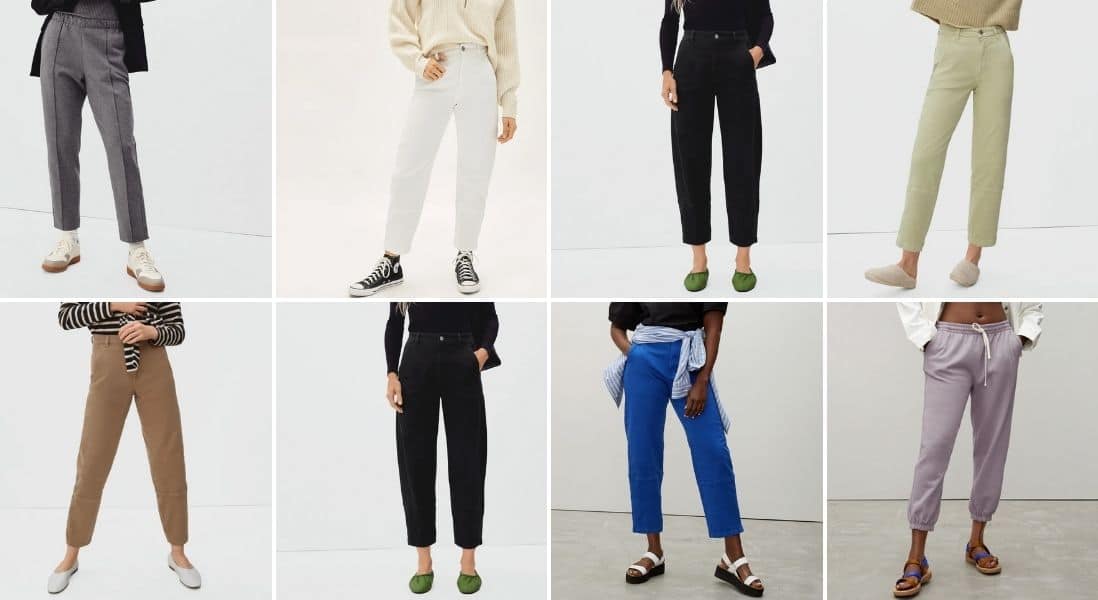 Tops for Women
If you're in the market for blouses and other tops, consider options such as the Organic Cotton Prep Shirt. Available for $75, it might remind you of a trendier version of the old school uniforms with a simple collar. Larger sleeves add volume to the shirt and add some flare. Other Everlane shirts we enjoyed include:
Cropped Blouson Top ($55): This blouse has a cropped bottom and looks great with jeans. You can choose from five different colors such as a bright ruby red.
Drapey Square Shirt ($55): Available in four colors such as kalamata green, this shirt offers more coverage. It has wide sleeves that give it the look of a cape.
Silk Henley Tank ($90): Give your casual day look a little more flare with this tank top made from silk that has a henley design. The tank comes in several colors.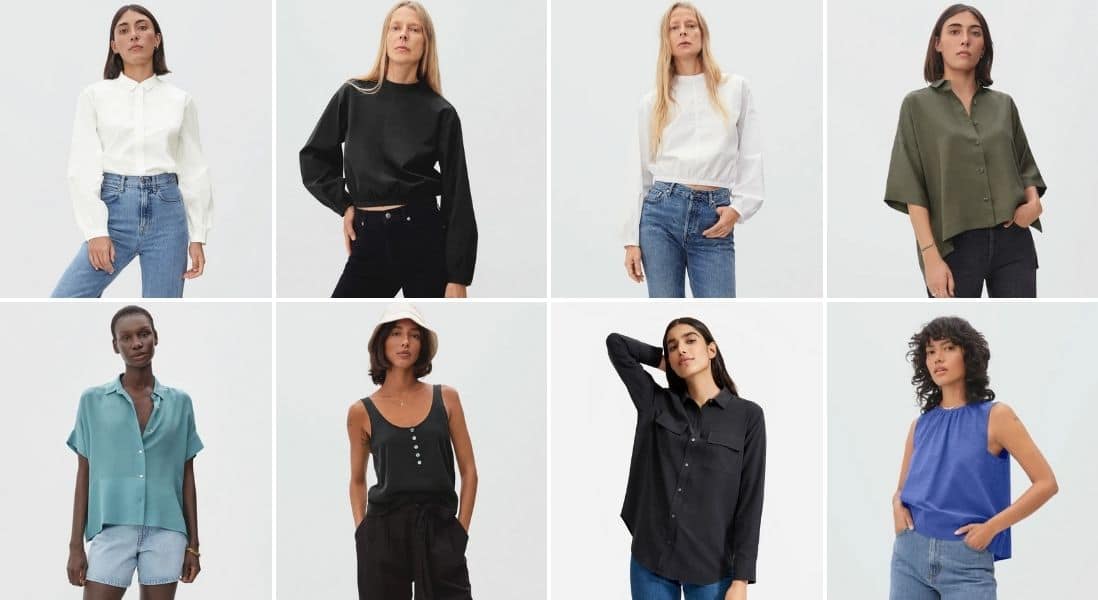 Women's Shoes
Everlane has shoes you can wear on special occasions, while others are suitable for everyday use. We personally loved the Scrunch Flat for $125, which comes in a variety of sizes and colors. The flats have an elastic band to keep them from sliding off and a tiny heel in the back for added comfort. With the Italian Leather Day Glove for $115, you get a simple pair of flats that fit comfortably for hours and come in multiple colors.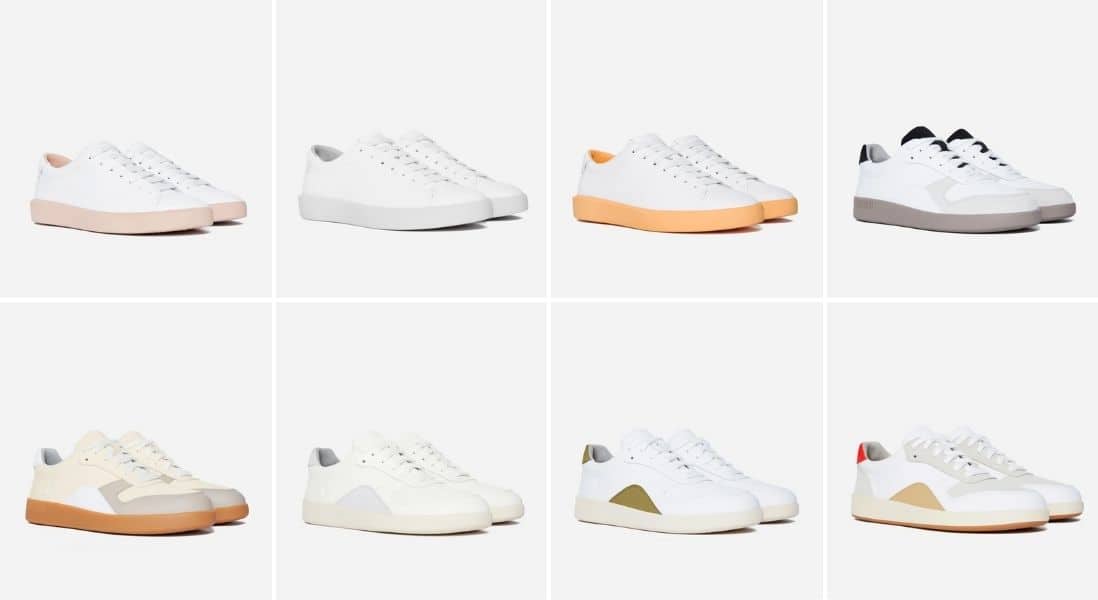 How Can You Use Everlane?
Using Everlane is a breeze. Simply click on the buttons for men's clothing or women's clothing on the top of the page. This allows you to see categories such as best sellers or new arrivals along with bottoms and tops. While the sale section helps you view the current sales, the final sale section shows products now available at the lowest prices. Everlane also has a size guide to help you pick your size.
When it comes to Everlane denim, start with the silhouette that you want. While the straight silhouette has straight legs from the knee to ankle, the skinny leg has a leg that tapers down to your ankle. You might enjoy the arc jeans that have a wider leg or boot-cut jeans. Everlane lets you see how different sizes look on different models and give you each model's height and size.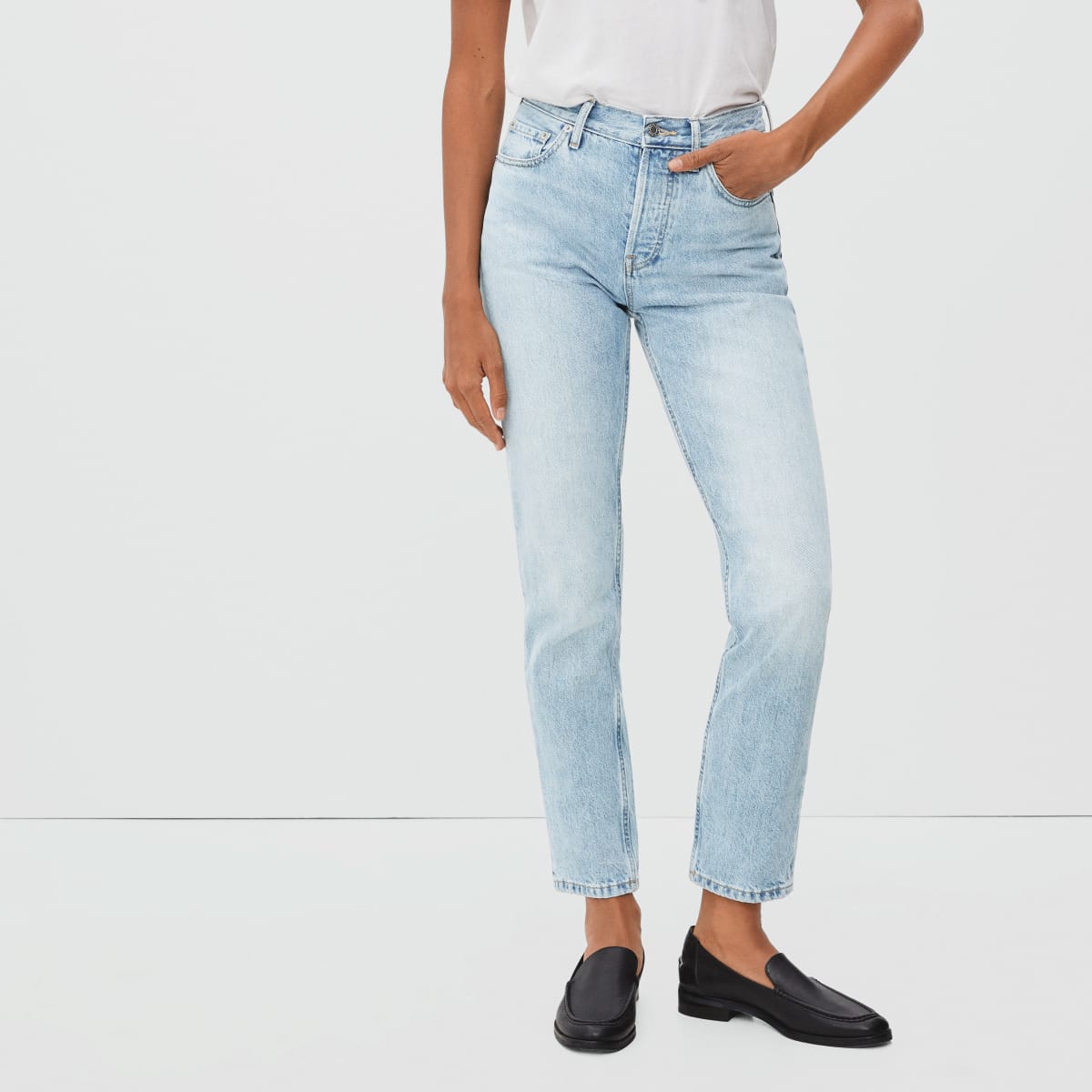 Men's Apparel from Everlane
Don't be quick to assume that Everlane is yet another company that focuses only on women's apparel. You'll find quite a few pieces designed specifically for men.
Shirts and Polos
We recommend that you start with a look at the brand's tops. You will likely rely on these wardrobe pieces every day or a few times a week. The Performance Button Down Shirt is the only shirt you may need for days at the office. Available for $58, it comes in both light and dark shades such as navy blue and covert green. There are also linen shirts that have long or short sleeves. You can bring one home for $50-$65 and look stylish while you stay cool.
Pants and Shorts
Thanks to the pants and shorts from Everlane, you'll never need to worry about finding the right pair for a pickup basketball game or a day at work. The Performance Chino for $78 has a classic design that works as part of a uniform or a day at work. With the Denim Cut-Off Shorts for $60, you get a pair that falls just at or above your knee.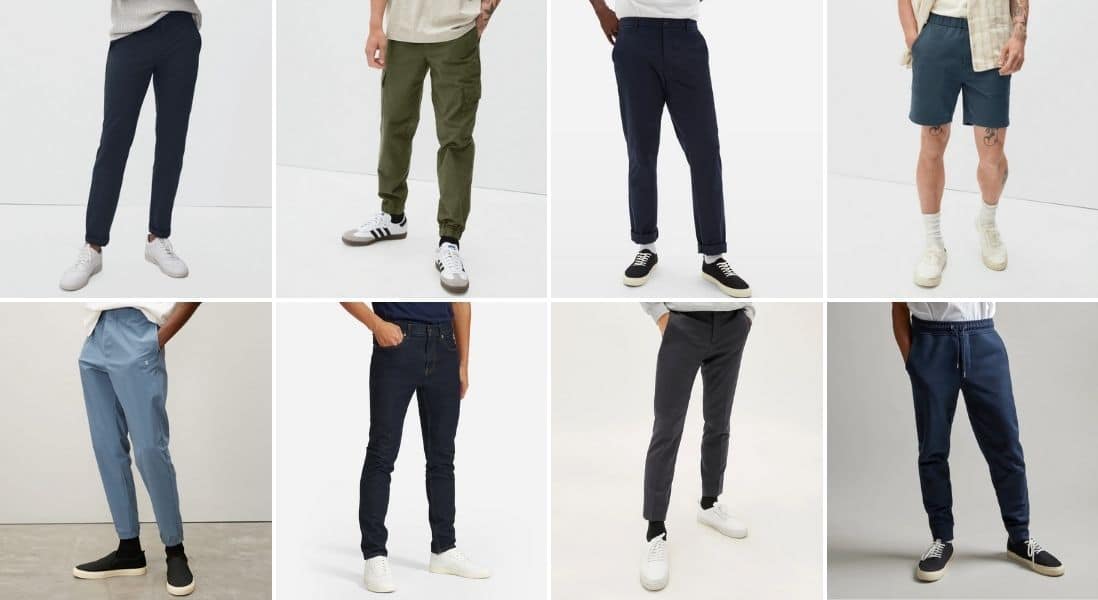 Where Can You Use Everlane Clothes?
Though Everlane makes clothing and accessories for men and women, you may wonder if there are any limits to where you can use these pieces. Thanks to the uniform pieces, Everlane helps you find clothing you can wear to school with or under your uniform. There are also plenty of pieces that fall under the office wear banner.
Some of the top places we recommend wearing Everlane clothes include:
At the gym or anywhere else you need to work out or exercise.
When you're on vacation and want to make sure that you look stylish and feel comfortable.
In the car or on public transportation when you head to work or run errands.
At the office when you want to look professional and ensure that you can endure a long shift.
For long days when you have loads of things on your to-do list.
During special occasions such as parties and work events.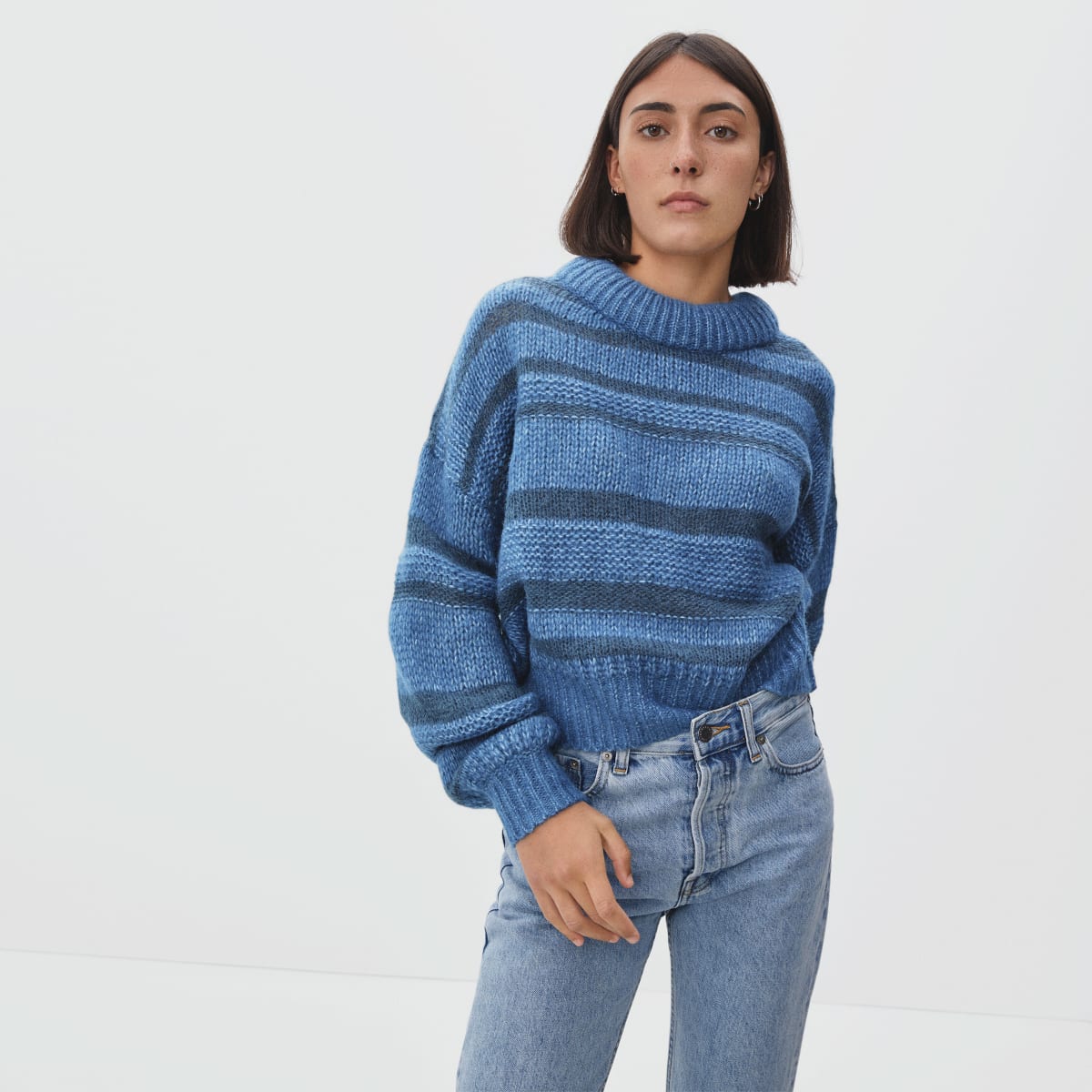 Everlane sweaters are comfortable enough to wear all day.
Jeans from Everlane
No matter what size you wear or what your daily schedule looks like, you'll be sure to find at least one pair of Everlane jeans. The Cheeky Collection is popular with women who want to make the most of their assets. Each pair uses real denim sourced from Japan that hugs your curves in all the right places. The Cheeky Jeans retail for $88 and come in three colors: vintage sunbleached, medium blue and washed black.
Everlane offers high-rise jeans for women who want a higher waistband. These jeans sell for $88 per pair and have a slightly large leg opening that is similar to a boot cut. Everlane sells these jeans in both skinny and straight styles. You'll also find skirts and shorts in the same design for as little as $30.
Don't assume that only women can rock Everlane jeans. The Performance 4-Way Stretch Organic Jean is a great option for men. It has a tapered leg around the ankle and a relaxed fit that gives you just the right amount of bagginess. These jeans sell for $88 and come in dark indigo and black for those who need to wear them with their uniforms.
In addition to the performance, Everlane sells these jeans under the athletic and slim categories. With the athletic jeans, you get the relaxed and comfortable fit that you need for long hours of use. The skinny version eliminates the relaxed fit in favor of a slimmer and tighter fit. Some of the other Everlane denim that we like include:
Denim Chore Jacket ($90): From mucking stalls on the farm to running errands in the city, this jacket can handle all of your chores. It comes in a dark indigo wash with contrasting stitching on the hem and pocket.
Denim Jacket ($98): Though similar to the last jacket, this one has a more upscale look. You can choose from two colors and get easy-to-use buttons down the front and multiple storage pockets.
Skinny Fit Jeans ($68): Available in two washes, these jeans use classic Japanese denim with a small amount of elastic. The jeans can handle all of your activities as they move with your body.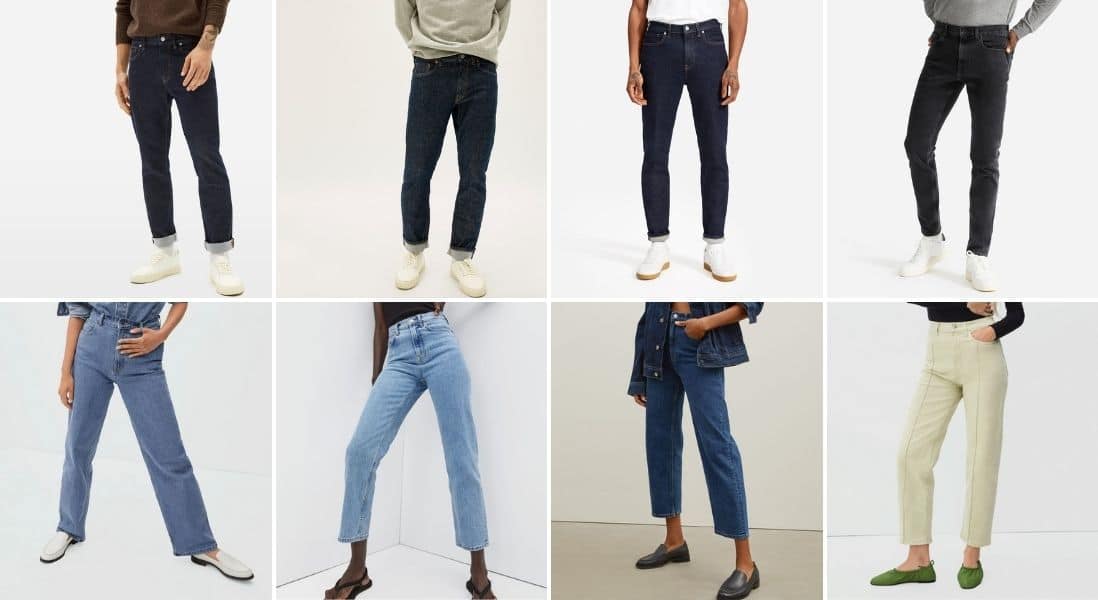 Who's This For?
Everlane makes clothing designed for customers who want to make sure that they make the right choices when it comes to their clothing. Everlane relies on an idea it calls radical transparency, in that it is upfront about all of the products sold online and in stores. All factories must go through an extensive check and score 90 or higher on a 100 point scale before they can work with the brand.
Among the many shoppers who would benefit from buying from Everlane include:
Customers who want to give back as they shop due to Everlane's dedication to donating a portion of its profits to factory workers.
Those who are tired of the fast-casual trend of products that only last for a single season.
People who can afford to spend $50-$100 on quality clothing that is durable.
Shoppers interested in learning more about why fashion costs what it does through the Everlane breakdown formula.
Anyone on the hunt for high-quality fashions made through ethical procedures.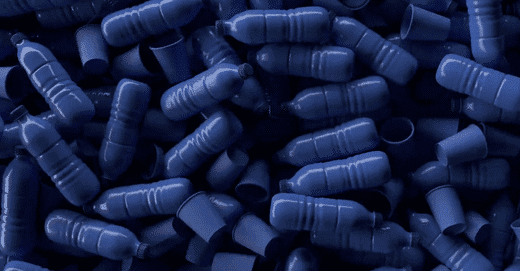 Everlane launched the Black Friday Fund to raise money to protect the ocean.
Should You Buy It?
Among the reasons why we think you should try Everlane clothing include:
You can pick up essentials that are suitable for any wardrobe and experiment with how to put those pieces together in new ways.
Everlane offers a wide range of clothing that you can wear every day of the week as well as to work and on special occasions.
When you sign up for the Everlane mailing list, you get a 10% off coupon that you can use right away.
The site has both sale and final sale sections that slash prices by 10% to 50% off or even more.
Everlane offers information on the factories and people who make the brand's merchandise.
Your purchase includes a donation towards programs that help people and the environment.
Many products use recycled materials to cut down on greenhouse gas emissions.
Though some customers complained about the clothing's quality, many found that the pieces were soft and comfortable.
Thanks to the models who appear on the site, you can get an idea of how different pieces will look on you before you buy.
Once you order, Everlane sends you a confirmation email that lets you track your package online.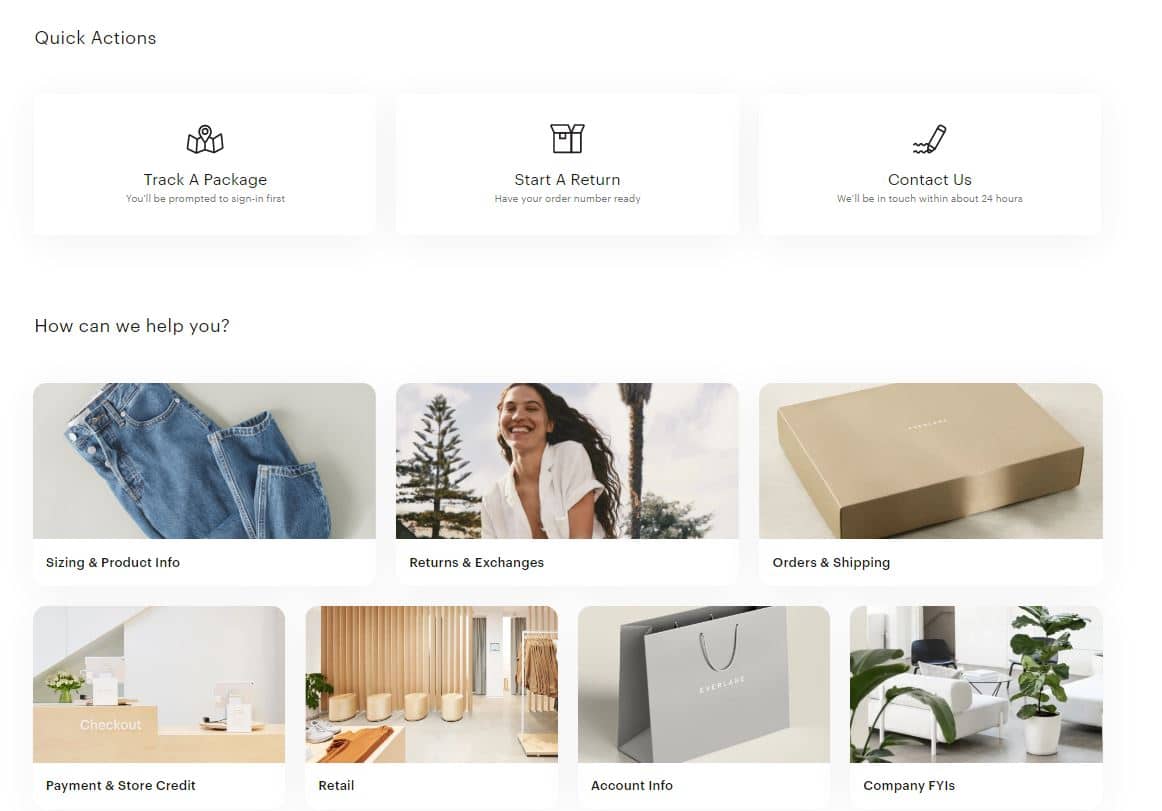 Cons to Consider
Once you finish our section on "Should You Buy It?." make sure that you check out the cons of Everlane that might make you reconsider buying from this brand.
Many customers wished that the quality of the products they bought was higher. Some said that they bought items that fell apart within a few months or a year.
Even if you live in the US, shipping can take a long time. It can take up to a month before the brand puts your order in the mail.
It is often hard to get in touch with the customer service department. Everlane encourages shoppers to contact customer service online or through email and doesn't have a listed phone number.
There were many complaints that the brand didn't offer refunds or that Everlane refused to accept returns.
Many products do not use accurate sizing and may run a size smaller than they should.
It's easier to shop the site on your phone or a mobile device than with a computer.
The prices are fairly high. We found simple sweaters priced at $100 or more.
If you do get a refund, it can take up to three weeks to get your money back.
Though the site says that it accepts all types of credit cards, some customers said that the site rejected their payment methods.
Some clothing shows serious signs of wear and tear after washing them a few times.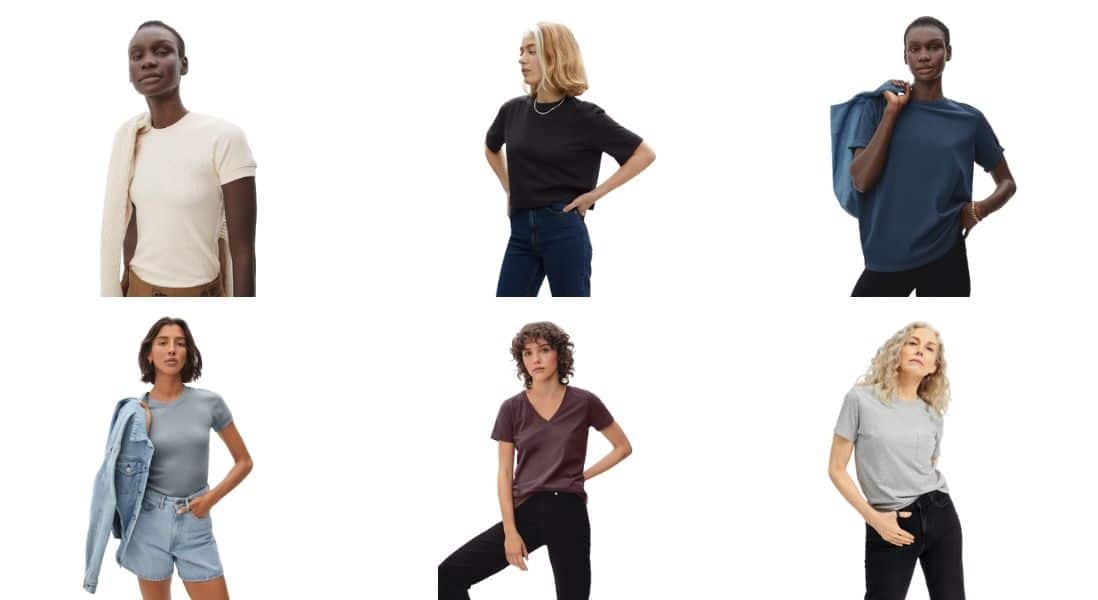 Using a delicate cycle can make some of the Everlane clothing last longer.
Where to Buy
Whether you need a few pieces for work or want to upgrade your wardrobe before jumping back into the dating scene, it's easy to buy Everlane clothing right here. Before you order, we recommend that you enter your email address to join the mailing list. This helps you find coupons to save on Everlane apparel.
When you buy Everlane clothing online, you can create a personal account, as well. Everlane will remember the orders you made in the past and recommend new merchandise it thinks you may like.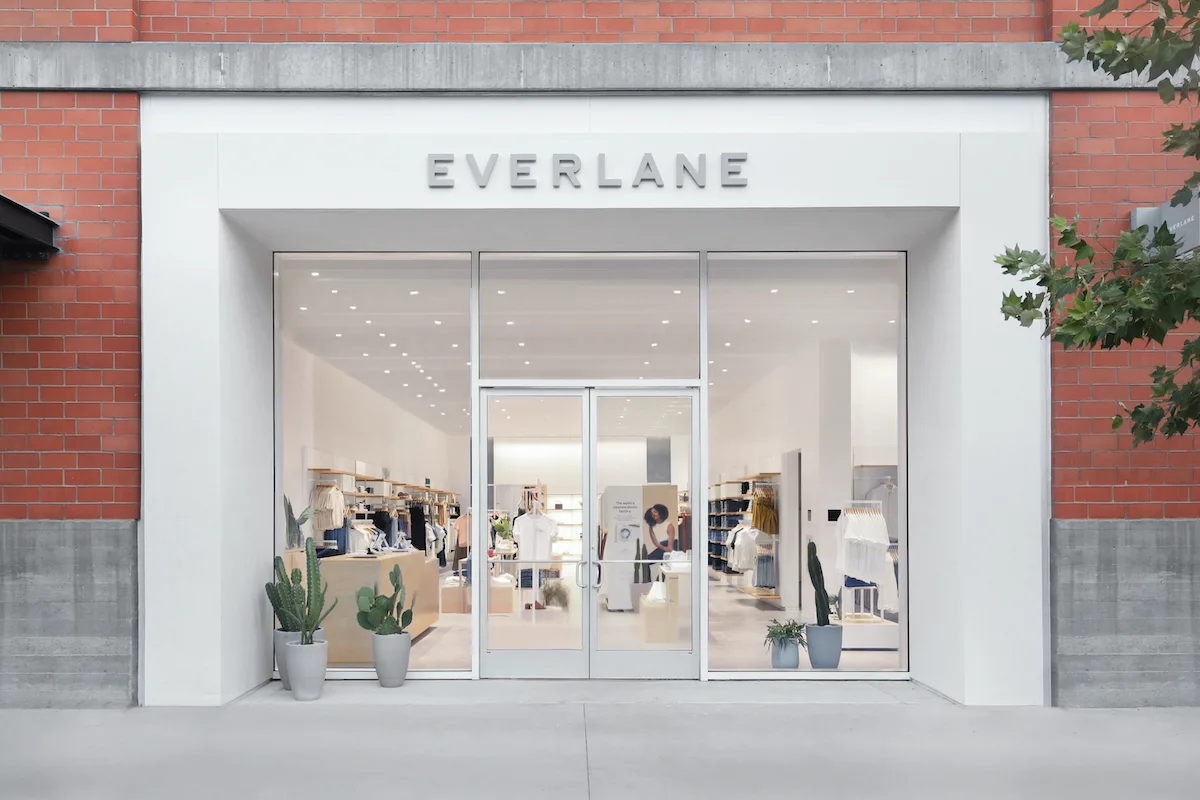 Competition
If you're in the market for ethically sourced clothing and aren't sure if Everlane is right for you, check out some of the competitors we found.
Aritzia
Aritzia is a popular online shopping destination for men and women. Unlike Everlane, this site sells branded products from different companies. You'll find classic pieces for long days at the office such as blazers and skirts along with denim and leggings that have a more casual style. Thanks to the matching sets category, you no longer need to worry about finding matching pieces. The site lets you buy a complete outfit in the size and color you want.
Reformation
One of the top names in the sustainable fashion world is Reformation, which adds new styles and products every season. As summer approaches, you'll find a variety of swimsuits along with shorts and tanks. Reformation has an online glossary that explains the meaning behind different terms used on the site and a size guide to help you select the right size. This site claims that its products are so comfortable that you may feel as though you have nothing on your body.
La Ligne
Another option is La Ligne, which sounds foreign but is based out of New York City. You might grab a dress for a special dinner or pick out a sweater that is perfect for wearing to lunch with friends or running errands. This site offers merchandise that changes with each season to help you cope with the weather outside. Though La Ligne offers sustainable clothing, it is very expensive. You'll find individual pieces such as its top dresses priced at $500 and up, which might put them out of your budget.
AYR
The founders of this fashion brand chose the name AYR to show that they offer clothing sustainable for all year round wear. It has an extensive denim collection that includes trendy high-rise jeans with a waistband that sits right on or slightly above your belly button and skinny jeans that fit like a great pair of leggings. AYR also offers tons of dresses and jackets. During AYR sales, you can often get two items and save 20% off your whole order.
Final Verdict
We recommend that you read through our section on Everlane cons due to the fact that some customers had some serious complaints about this company. Those complaints range from poor customer service and long shipping times to high prices and poor product quality. We took those complaints into consideration when writing our Everlane review and as to why we gave the brand a lower rating than we expected.
On top of those complaints, we found customers who loved the experiences they had with the brand. They liked that the company was upfront about who it worked with and where its clothing came from.
Everlane started the Black Friday Fund in the hopes of working with customers to raise money. All of the funds went into a program designed to keep plastic out of the ocean and make the water safer for marine animals. A similar program allows the brand to use a portion of its profits to support those who work in factories around the world. Our Everlane clothing review looked at the available clothing and top factors that make this brand worth your money.