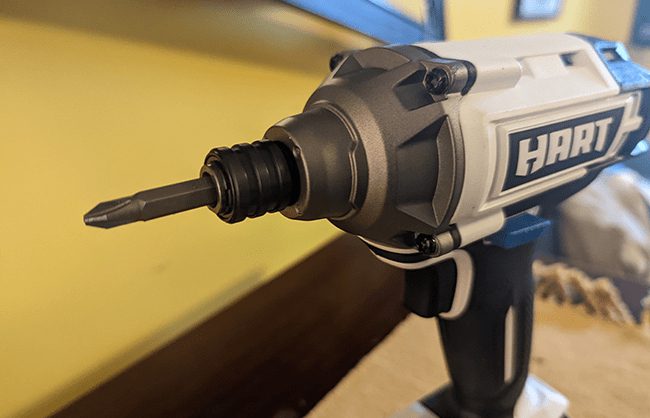 Many of us have had issues involving power tools before. Whether it's not having the right tool for the job, not having the right battery, or having the cable get caught on something. It can be really frustrating, but Hart is here to make things a lot easier.
Hart is a relative newcomer in the power tool world and sells their products exclusively through Walmart, which is the biggest retail chain in the United States. Hart bills their products more as lifestyle tools than power tools and produces a wide catalog with a tool for pretty much anything you'd need done around the house.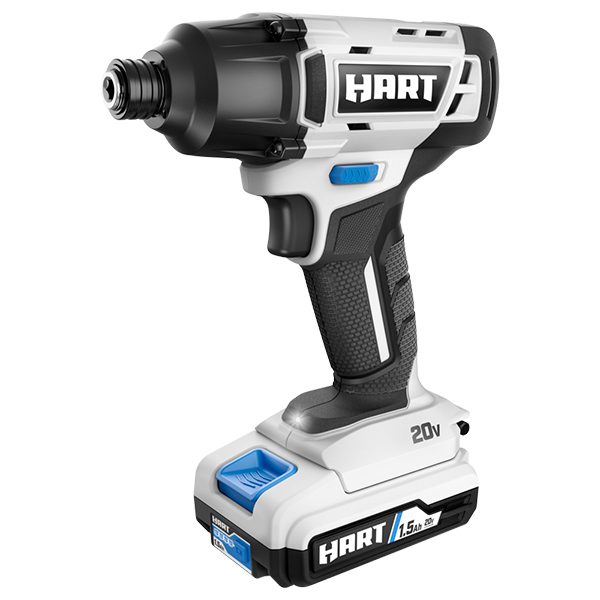 In this review, I will go over the basics of Hart, my own personal experiences, opinions, as well as discussing the company's online presence and marketing to help you decide if you want to pick up a Hart tool on your next Walmart run. In addition to this there will be an unstructured unboxing video of the Hart Impact Driver Kit as well as a full video review.
PROS
Relatively cheap
Available at most Walmart stores
Powerful enough to get any DIY and home projects done
Batteries are interchangeable across products
CONS
May not be best for professional work
BOTTOMLINE
The Hart line of tools is a surprisingly good one, especially considering that they are exclusive to Walmart. The interchangeable batteries make this line stand out from the competition and makes them easier to use.
Product Features
Interchangeable batteries across products
Products powerful enough for most home and DIY projects
All products are cordless
Fade free power
What Is Hart?
Hart is a brand of power tools available exclusively through Walmart, all at the very decent prices that the big box store is known for. But these aren't just budget power tools. Hart tools are both powerful and durable enough to get any job you need done.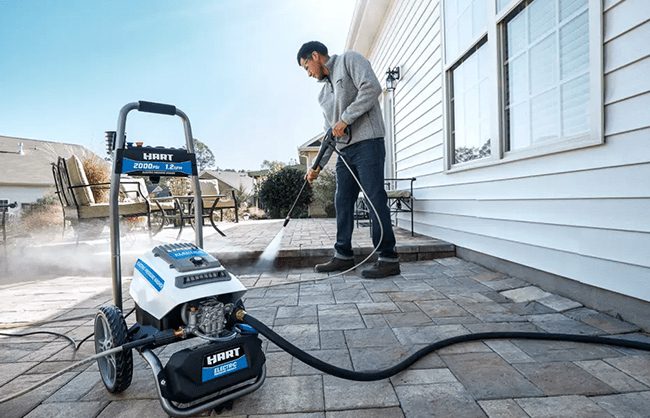 The batteries and system of powering devices is the main event of these tools. All Hart tools are wireless and powered by either a 20v battery or a 40v one. The thing I like the most is how the same battery can be used for most of the products.
For instance, if you have the power driver from Hart with the 20v battery, that same battery can be used on any Hart tool that requires 20v, including the cordless vacuum, the soldering iron, the orbital jigsaw, and much much more.
Hart Impact Driver Kit Unboxing
The impact driver kit was sent to my home from Walmart.com in the typical cardboard box the company ships online orders in. Inside was the kit itself in a bright blue package adorned with pictures of the product as well as some text about the product, line, and other products that use the same battery.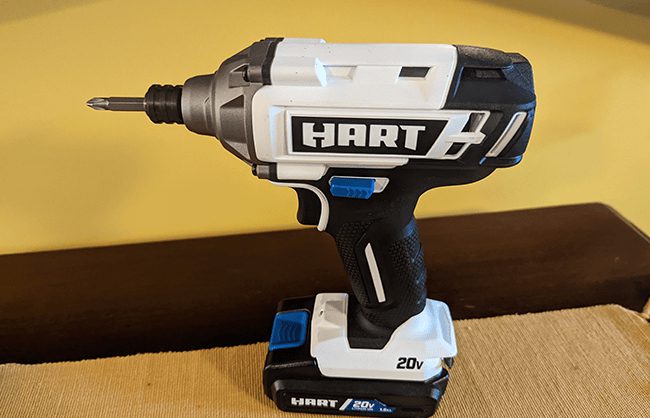 Included in the kit was the driver itself, a couple bits, the battery, and a fast charger for the battery. The contents of the package had quite a bit of heft to them, the battery especially, which is what I would expect from a power tool.
All the contents of the box were packed very nicely and easy to get open without having to use another power tool to get to your new power tool. The driver felt very nice and premium in the hand, something very surprising from a product exclusively available at Walmart.
The tool felt a little top heavy at first, but it balanced out well with the 20v battery attached. Overall, this was a very easy and intuitive unboxing experience that left me with a very positive impression of the product, even as someone who doesn't use power tools a whole lot.
Features
The main and most exciting feature of all Hart products is the 20v battery system. As I've already mentioned, all 20v tools use the same exact battery which can be swapped from product to product. The same battery that powers the Hart impact driver can also power the Hart cordless vacuum and much much more.
As a result of focusing on the battery and power system, all Hart tools are also completely cordless. No more searching for a free outlet near your work station or having the power cable get in the way of your projects.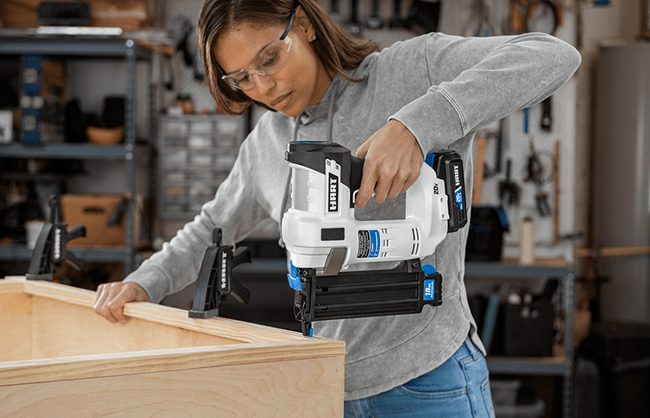 Hart tools also feature fade free power, meaning that they won't become any less powerful when the battery gets low. All these features on top of the fact that these tools are available at the biggest retail chain in the country make these a wonderful option for anyone attempting a DIY project.
Hart Impact Driver Test
Fortunately, nothing in my house needed any repairs, so I decided to test out this impact driver by just putting a couple screws through some pieces of wood. I mention a few times in my video, as well as this written review, that I don't typically use power tools on a day to day basis, so I would have to learn how to do so with this impact driver.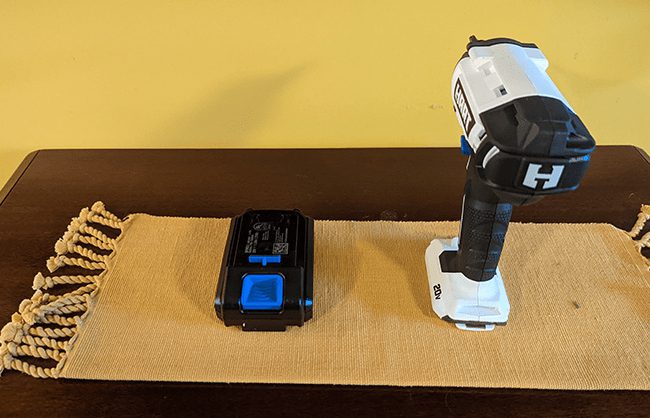 Luckily for me, the Hart impact driver was super easy to use, to the point where I was able to get several screws through the wood one after another. Admittedly, some larger screws I had on hand didn't go through the wood all the way, but that was because I didn't have the right bit.
This impact driver was very intuitive and easy to use, changing bits especially was incredibly simple. I did my test in the middle of a sunny day, but the impact driver has a handy flashlight on it that would help if you were doing some work in a low light environment.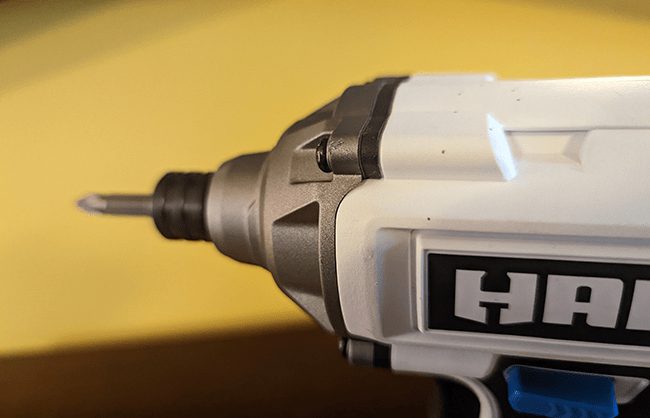 Overall, I really enjoyed testing out the Hart impact driver. It was simple and easy to use, even for a beginner.
How Can You Use Hart Products? / Who Is This For?
Hart produces a variety of products, each used in a different way but all are variations of common power tools. If you've ever used a sander or jigsaw from another manufacturer or brand, then the Hart version should come easy to you.
Hart markets itself and their line of products more as lifestyle tools than power tools you'd find at a construction site. I think the ideal consumer of these products would be the casual DIY types who want to do their own home repairs or projects.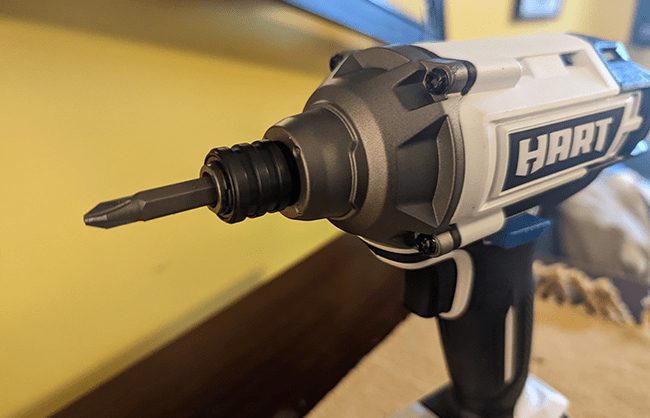 I'm admittedly not a big home repair person or someone who typically uses power tools day to day, but I am a cosplayer looking to step up some of my props, so Hart tools are sort of perfect for me if I ever want to attempt any major projects that require more than just sewing.
If you're a construction worker or some kind of professional, I would still recommend at least taking a look at Hart, but more as a supplement rather than your main supplier. If you're ever in a pinch and need a specific tool, you can stop by the nearest Walmart and find something that will get the job done.
Web Infrastructure / Branding
The Hart official website is very nice looking and intuitive to use, though there are some major issues I have. To start off with the positive, the site is laid out very well and every link I tested goes to where it's supposed to.
A lot of information is available on both the company and each tool. You can also see what new tools or promotions are out and even see some short videos on how to do some minor DIY with Hart products.
Now onto what I don't like. For one, there's a promotional pop up that appears upon entering the site. I find this incredibly annoying, but this sort of thing seems to be on every site I look at so it's not at all surprising.
What I really don't like about the website is that, when you look at the different tools available, you actually can't see the price. To see how much a product costs, you have to click on the BUY NOW button which will take you to the Walmart website and immediately add the product to your cart, whether you want to buy it or not.
This is a huge issue to me as I feel like you should be able to compare products from the site itself and also see the difference in price between tools that include the battery and those that don't. I understand needing to go through Walmart to make the purchase, as they are the exclusive seller, but the prices should be visible to the customer before they add a product to their cart.
As for branding and marketing, I really like what Hart is doing. First of all, I really like the black, white, and blue color scheme they use, it's actually one of my favorite color combinations.
Hart markets their products less as power tools and more like lifestyle products, which makes a lot of sense. There's a lot of competition in the power tool market, so it's smart to try and pivot to a different audience, especially the type of person who does most of their shopping at Walmart.
Should You Buy It
As I stated before, if you're a casual consumer looking to do some minor home repairs or DIY projects, then Hart is perfect for you. Tools are super accessible and the battery features make them extremely user friendly.
If you're a professional construction worker or contractor, however, while Hart tools would make a good supplement or quick replacement in a pinch, what you're already using is probably just fine. Hart is very much for the average Joe Walmart shopper looking to get something cheap, easy to use, and will get the job done.
Where to Buy
Hart power tools and batteries are available exclusively in Walmart stores and on the Walmart website. You can also take a more in depth look at the products on the official Hart website or Amazon.
Competition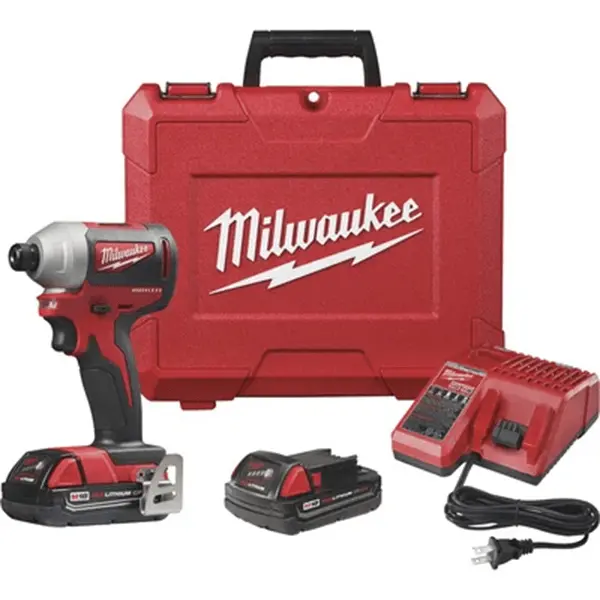 Northern Tool is another company that produces several different power tools, one of their most famous being the Milwaukee line. This is definitely the brand more associated with professionals and contractors and doesn't market too much to the casual consumer.
Whereas Hart markets their tools as lifestyle and DIY tools, Northern Tool is for the real working person and has been a staple of tool belts for many decades. If you're a professional looking for more heavy duty tools, I'd say this is the brand to go with.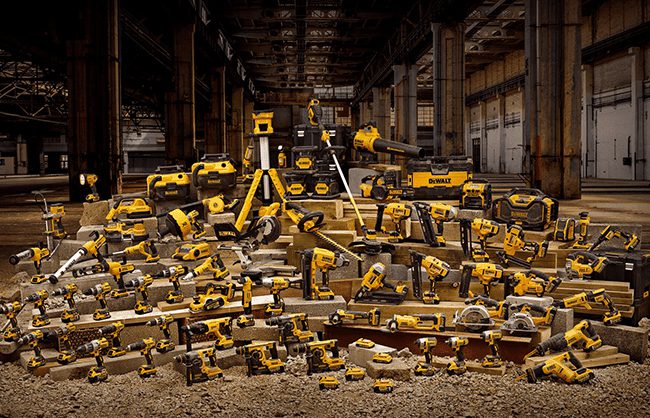 Dewalt is definitely the more premium brand when it comes to power tools. These are the real deal heavy duty construction worker tools. They're quite a bit more expensive than the offerings from Hart and Northern Tool, but these are built to last for decades on a construction site or doing regular home repairs.
Final Thoughts
The Hart line of tools is a wonderful addition to any casual consumer's DIY kit. Products are relatively cheap, available in thousands of stores worldwide that most Americans live a short distance from, and the batteries are interchangeable across products.
While getting a full suite of Hart tools may not be the best idea for a licensed contractor, I feel that these tools would make for a decent supplement or emergency replacement for someone in that line of work. For everyone else though, I think that Hart is a good option for any power or lifestyle tool needs.
Resources and Further Reading