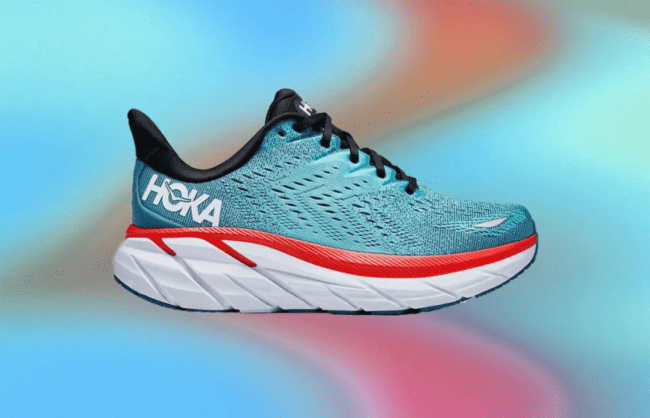 What Is Hoka?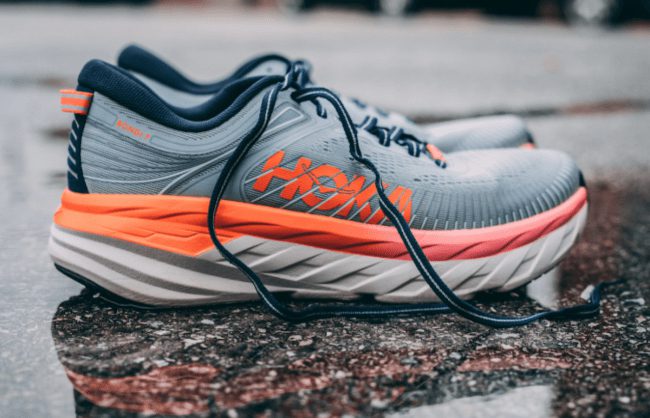 Hoka running shoes were originally designed to help athletes run down mountains. The French company focuses on max-cushioning to ensure comfort and reduce pain and stress caused by running on hard surfaces such as, mountains, trails, concrete, and pavement, Award winning runners such as Karl "Speedgoat" Meltzer swear by the comfort of Hoka and insist on the shoes for trail and road distance running.
Hoka has built a wide consumer base, including celebrities such as Kylie Jenner, Winnie Harlow, Brittney Spears, and Reese Witherspoon. Doctors claim that the comfort, support, and shock absorption provided by Hoka's makes them a great option for anyone who loves to walk or run medium-to-long distances.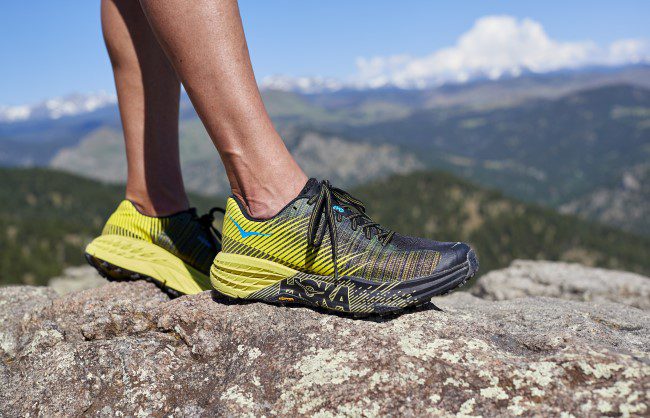 PROS
Great color selection
Shock absorption to help joints
Extra padding for comfort and to prevent blisters
Wide selection of models and options
Recycled packaging
Lightweight
CONS
Can be rather expensive, especially for newer models
Can get dirty rather quickly
Can look rather bulky due to all the padding and cushioning
Hoka Unboxing
Upon receiving my package from Hoka, the packaging was pretty comparable to any other running shoe I have seen. I did like that the box clearly mentioned that it used recyclable materials. The first thing that really blew me away was the bright Tiffany blue shade of the shoe. The shoes look much more vibrant in person than online and I was really excited to try on this eye-catching shade.
The next thing I noticed was how much padding and comfort the shoe seemed to have. The entire shoe looked extremely high quality, from the breathable, thin tongue, to the thin textured laces, I felt like this shoe was designed by someone who knew what they were doing.
As someone who ran distance in high school, college, and who has run half-marathons, I know that my biggest complaints with running are getting blisters, my laces coming untied, or my knees or shins hurting due to heavy impact with pavement. This shoe seemed like it may be able to conquer all of those fields.
The back of the shoe featured a lot of padding right where my ankles normally rub. Furthermore, the bottom of the shoe felt like a firm but cushiony cloud that could potentially absorb a lot of the impact running causes. Lastly, the tongue and laces were a high quality that I had never seen before and did not feel like normal shoes at all. They felt more textured and purposeful.
I was very excited to try these shoes on and was motivated enough to wake up extra early just to give them a shot!
Hoka Features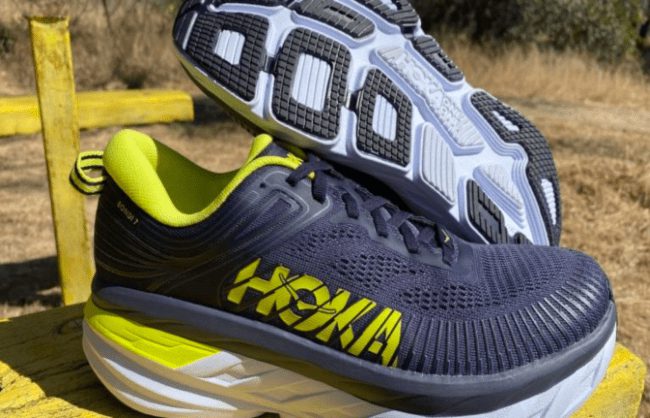 Some of the main features that make Hoka so popular include:
Color and style selection
Trendy shades to match any aesthetic
Extra padding around common blister areas such as the ankle
Extra cushioning across the bottom of the shoe to reduce impact
High quality, textured, breathable tongue and laces to keep laces from untying & to keep the tongue from slipping and sliding
Lightweight and breathable
Comfort and durability for long distance
Prevents and minimizes joint pain
Good grip
Hoka Test
After trying on the Hoka running shoes, I was very impressed with the fit. My foot felt comfortable, yet snug, and I am glad I did not size up or down. I was also very happy with the quality of the tongue and laces which did not slide around and stayed tight throughout my experience.
I first went outside to stretch, walk my dog, and give the shoes a light impact trial. Within my first ten minutes, I had received a compliment on the vibrance of the shoes which made me feel a lot better about trying a new shoe brand and style.
I really enjoyed how stylish and athletic the shoes looked on me, and I did not think they looked bulky, which some consumers complained about. Personally, I believe the shoes felt very light and comfortable. I then began to go on a long distance run on the sidewalk near my home. As an ex-distance runner, I often hated runs due to shin and joint pain, blisters, and other discomforts.
The Hoka shoes did not give me any rubbing or blister issues, even though I was not wearing good socks. My shoes honestly did not bother me the entire time and I was able to focus on my run without even thinking about discomfort, which can be a rarity!
I was more than impressed with my experience trying Hoka. Previously I have relied on Nike sneakers to fuel my runs, but I believe I will be sticking with Hoka from here on out and recommending them to my friends. I'm excited to see how long they last!
Who Is Hoka For?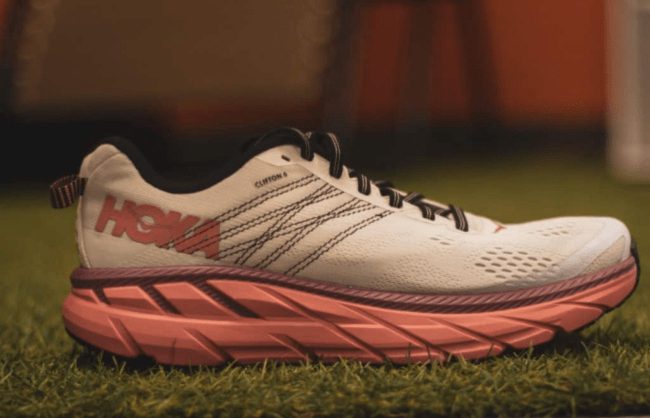 Hoka is perfect for any person who enjoys the outdoors. Whether it is hiking, long walks with your dog, distance running on pavement, trails, paths, or concrete, Hoka is the perfect shoe for you. If your shoes can ruin your workout, it is time for an upgrade! As someone who gets bothered by blisters, joint pain, and rubbing, I really did not think avoiding this was possible! Especially with a new shoe that isn't broken in yet!
Hoka has incredible padding, cushions, and tread that make it fit for any intensity level or terrain. Whether you are running downhill over rocks, facing impact from pavement runs, or walking long distances around a new city, this shoe is guaranteed to offer comfort and support.
What Are the Benefits of Hoka?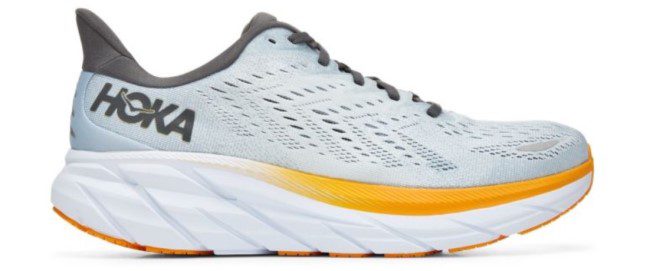 The main reason to purchase Hoka is due to the benefits of the shoe. There are many stylish, trendy shoes on the market, but what sets Hoka apart is their dedication to comfort and ease. Hoka takes away the discomfort of joint pain, rubbing, blisters, and impact. By adding cushioning, better laces, a better tongue, padding, and quality materials to their products, Hoka creates a shoe that maximizes comfort and increases your odds of enjoying your run.
I believe the main benefits of Hoka are:
Comfort
Tread
Durability
Minimizing joint pain
Minimizing blisters
Where Can You Use Hoka Shoes?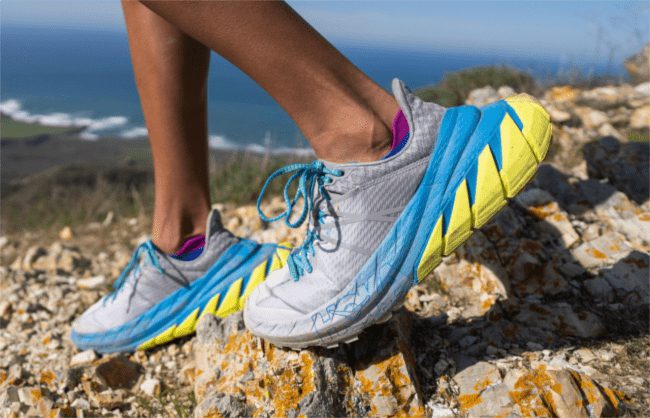 Hoka shoes can truly be used anywhere. They are comfortable to wear anywhere, day in and day out. Nonetheless, they were designed for downhill, mountain runs. Therefore, they do serve the purpose of helping minimize impact and reducing discomfort. Hoka shoes would be the perfect option for a hilly mountain run, a hike, a long distance trail run, or a long walk or run on the sidewalk. ]
Nonetheless, I do think these shoes are beneficial in many places depending on the person. For example, my mother always complains about her feet hurting when exploring a new city. We have to stop to buy blister bandaids, switch shoes, or even go home due to her foot pain. I can't wait to buy her a pair of Hoka's and explore a new city to see if the added comfort Hoka's offer helps her out as well!
Hoka's Most Popular Products
Hoka offers a wide selection of shoes and it is often difficult to choose! Some of their most popular models include:
Women's Bondi 8

An ultra-cushiony sneaker with light foam, bright sunset shades, and new heel padding technology
$165
Women's Kawana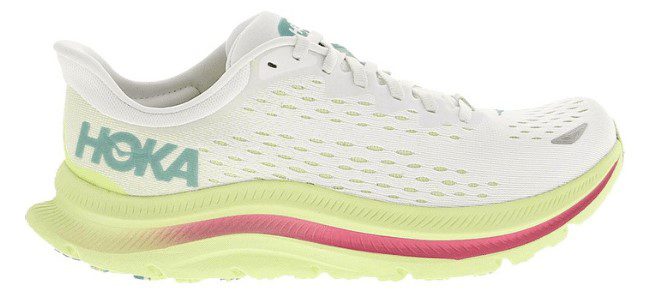 A versatile sneaker that is great for any type of running, indoor or out.
$140
Women's Clifton 8

A new model of the brand's most popular show. Very soft and light.
$140
Should You Buy Hoka Shoes?
As someone who has always chosen shoes based on looks or trends, such as buying Nike running shoes for long distances. I can strongly suggest that you switch to Hoka. The comfort and padding that this shoe offers is unmatched. The shoe is relatively stylish and does not look bulky to me. But after trying a long run in these shoes, I know I can't go back. They are so comfortable and durable that I do not have to worry about pain or discomfort ruining my run. I definitely suggest you invest in these shoes!
How to Buy Hoka?
The easiest way to purchase Hoka shoes is directly off of their website. You can browse all styles, colors, and sizes that Hoka has to offer. If you want to shop somewhere you are more familiar with, Hoka shoes are also available at Zappos, Nordstrom, Urban Outfitters, Fleet Feet, Scheels, DICK's sporting goods, Running Warehouse, and many more. Be aware that not all styles and sizes will be available at every store, but it is very easy to come across this shoe!
How Does Hoka Compare to Alternatives?
Brooks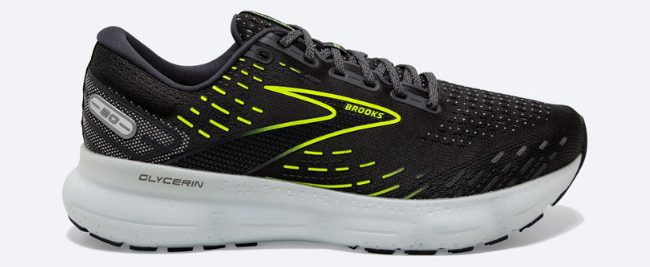 Running shoe speciality company, Brooks has been ranked one of the best sneaker brands for years. Recommended by foot doctors, the company constantly introduces new technologies and styles that runners adore. Brooks focuses on shock absorption and arch support for those who get arch pain during or after their workouts. The shoes retail for about $110-$160 and are available at Fleet Feet and other running stores.
Saucony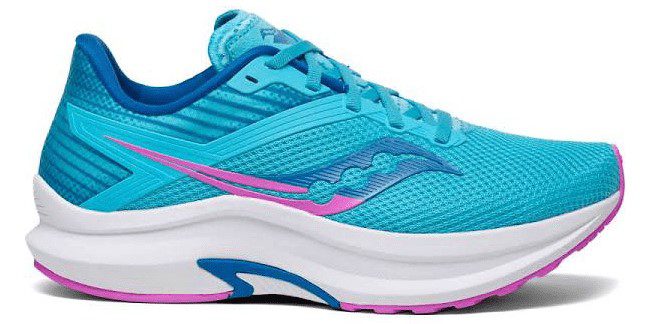 Saucony has been around for over 100 years. Founded in 1898, the brand has remained popular for creating competitive running shoes that focus on grip and durability for rugged races. Saucony has specialty shoes for hiking, trail runs, and even track and field events. The shoes retail for about $80-$160.
Mizuno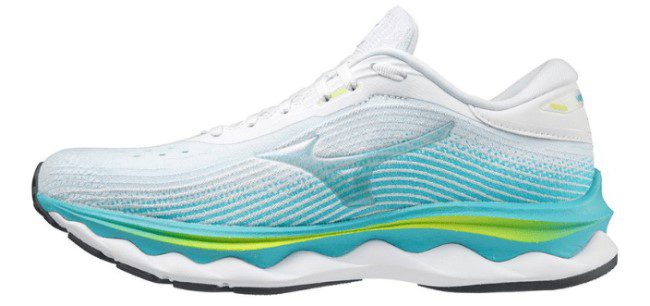 Mizuno is a brand that is best known for its golf equipment. They have since branched out into running shoes and have excelled at creating top ranked shoes. The sneakers are incredibly popular amongst cross country runners and distance runners of any kind. The shoes are claimed to be incredibly durable, long lasting, and comfortable. They retail for about $140-$190.
Final Verdict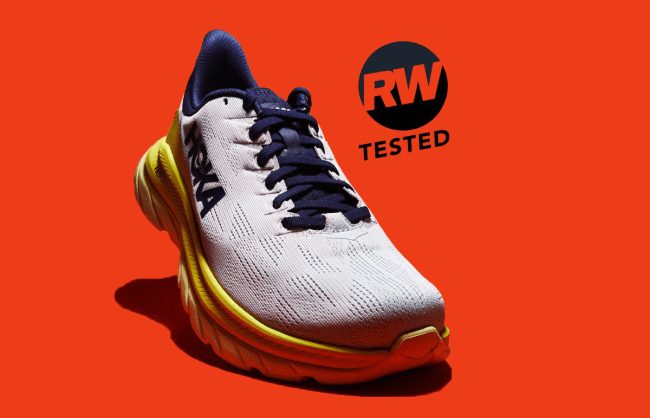 I would definitely suggest investing in Hoka shoes. They are becoming incredibly popular and trendy for all the right reasons. These shoes completely minimize discomfort and offer padding and cushioning to prevent joint pain and blisters. Although they are rather expensive, I would say they are well worth the price and worth investing in.
Resources and Further Reading