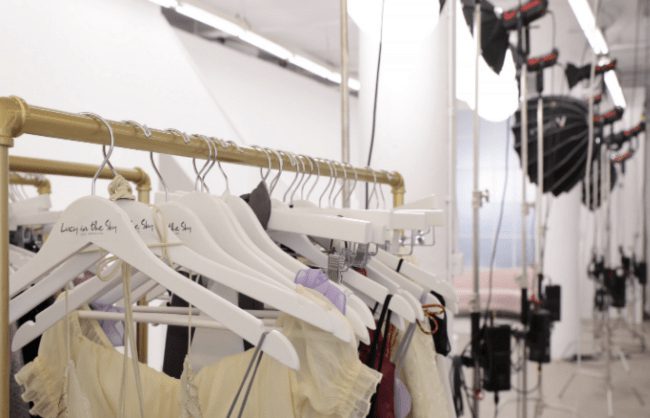 Los Angeles based brand, Lucy in the Sky, caters to the trendy young woman who is often looking for dresses and the occasional romper, blouse, or skirt. While online shopping can be difficult and many brands are not as great as they seem, we tried Lucy in the Sky so you don't have to. The site offers such a wide selection that customers are able to find the perfect dress for any occasion, but others worry that the brand is not ethical and does not have high quality products.
The company founded in 2015 has gained popularity with influencers across social media platforms, but the Better Business Bureau only gives the company 2.8 stars. Lucy in the Sky focuses on current trends in the fast-fashion industry. Although the brand has promised to improve their sustainability effort, their products are produced in China, use toxic dyes and materials, and contribute to pollution. While their shipping is quick, prices are reasonable, and styles are plentiful, we are looking to find out if Lucy in the Sky is worth it.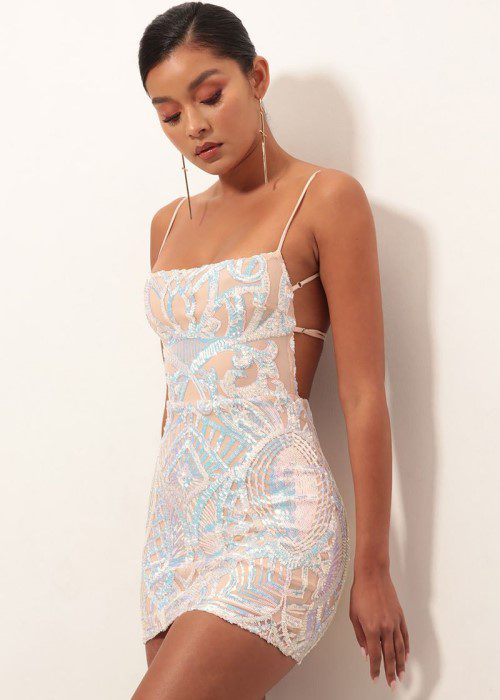 PROS
Trendy dresses and clothing items
Wide selection of rotating product lines
Lots of sales and discounts
Hundreds of options and styles
CONS
Quality is not always great
More expensive than competitors
Fast Fashion that is not sustainable
Refunds are only available as store credit
BOTTOMLINE
Lucy in the Sky is a popular online clothing company that specializes in dresses for young adult women for special occasions. Their trendy collections are always changing and they offer many sales. Although some question the quality of products, Lucy in the Sky is a great place to look for a dress for any event.
What Is Lucy in the Sky?
While you may have seen advertisements pop up on Instagram for Lucy in the Sky dresses, many people wonder if the brand is legit. While Lucy in the Sky is reputable and not a scam, their products do fall under the fast-fashion category. With thousands of dresses to choose from, along with collections of skirts, tops, and more, Lucy in the Sky can still be a good option when you cannot find a dress for a special occasion.
The online retailer caters to trendy young women who want unique and stylish options for an affordable price. Overall, the brand is not as cheap as Shein or Forever 21, but they do offer reasonable prices for a more specialized purpose. While other fast-fashion stores offer a wide selection of categories, Lucy in the Sky primarily focuses on dresses and special occasion apparel.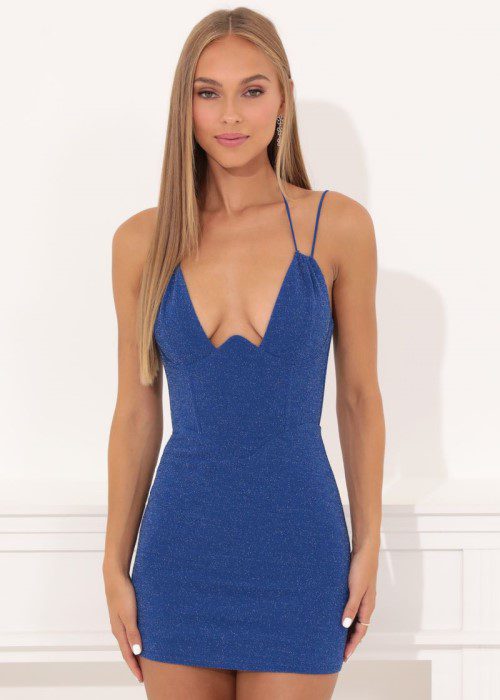 Lucy in the Sky Unboxing
Upon receiving my package from Lucy in the Sky, I was extremely excited due to the amount of Instagram ads I see with pretty dresses from this online store. The package came in a white plastic bag and the dress itself was wrapped in a flimsy plastic bag which seemed low quality.
Due to the price of Lucy in the Sky dresses and the reputation of the fast fashion industry, I was not expecting much as far as their shipping presentation goes. I was underwhelmed but not mad about the packaging. I was a little disappointed by the fact that the dress was not even folded and was just stuffed in the flimsy plastic bag, as this created a lot of wrinkles.
After taking the dress itself out, I was excited to try it on but nervous about the quality. Given that I ordered a white romper, I was nervous that it would be see-through, but hopeful that the ruffles would hide anything I wore under. I also was nervous about the thin, flimsy straps, as I have had straps break off in the past. My last concern was that the tie around the strings were incredibly long and looked unproportional to the dress.
I was excited that the dress was actually a romper due to the fact that it looked sort of short, but a bit worried that it would still show my butt. Another feature I liked was that the straps were adjustable, which is not always the case on products this affordable.
Product Features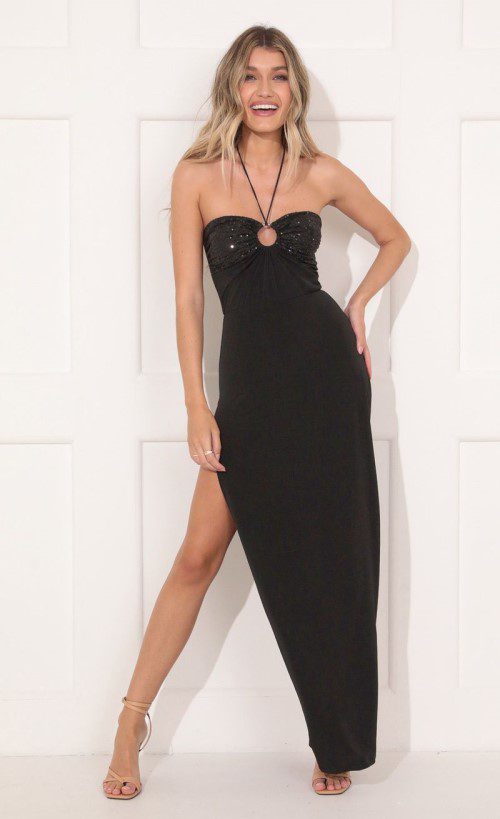 On the specific dress I ordered, there were several concerns I had before trying the dress on, but also some features I was very excited about, including:
Adjustable straps
Romper fit instead of a dress
Ruffles to hide see-through material
Waffle material texture
Zipper back
Bright white color
Trendy style
As other items on the Lucy in the Sky store certainly differ, some overall features of the company that are worth mentioning include:
Thousands of dress styles and a wide selection
In style, trendy, unique pieces
Affordable prices and afterpay options
Categories to narrow items down by event
Accessories available to match
Free shipping over $75
Express shipping options
Lucy in the Sky Test
I decided to wear my Lucy in the Sky romper for a night out with friends. I was in a rush and did not have time to iron the product, but was pleasantly surprised to see that the wrinkles were not as bad as they looked. Furthermore, the dress was not see-through and it did not show my butt, even in tall heels (I am 5'8).
Although I did struggle a bit with the zipper sticking, and the wrap-around strings were as long as I thought, the dress was very flattering and looked better than I had expected! I got lots of compliments and was so happy with the length. As someone with long legs, I love short dresses but struggle to find ones that do not show my butt or sit at a weird length. This dress was cut shorter in the front then longer on the sides and back.
This dress looked so cute and was super comfortable to wear. I was able to easily adjust the straps and was able to stand, sit, and walk without any uncomfortable fashion mishaps. Although the dress fit better than expected and looked great, I have only washed it once.
Even though the dress survived its first wash, I am nervous that with the lower quality of the dress, the thin straps will not hold up over time. I believe dresses from this site are perfect for when you cannot find anything to wear for a special occasion. But not for dresses you plan on wearing again and again.
Who Is Lucy in the Sky For?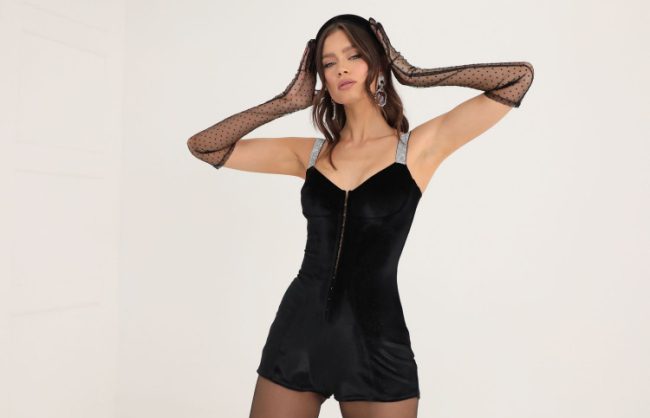 Lucy in the Sky is the perfect online dress shop for anyone looking for a special occasion outfit. It is often so difficult to find the perfect dress to wear to a wedding, graduation, birthday party, or date night. While Lucy in the Sky is not a one stop shop for dresses you can wear throughout the years, the fast fashion brand does offer trendy, affordable dresses in such a surplus, that everyone is guaranteed to find something.
While fast fashion is not an industry that I like to support, it is not always practical to spend hundreds of dollars on investment pieces to wear to an occasion and then never wear again. Lucy in the Sky offers such a wide selection of stylish, affordable dresses, that shoppers are able to quickly browse by occasion and select the perfect dress that can be worn for a special night out.
What Are the Benefits of Shopping at Lucy in the Sky?
With the fashion industry being so saturated, it can be incredibly stressful to shop in person, or even online at stores that sell a wide variety of products and styles. When looking for special occasion dresses, it is nice to be able to shop at a specialty store that focuses all their energy on dresses, ensuring plentiful options and affordable prices.
Lucy in the Sky stays up to date on current trends and offers everything from basics to statement pieces. Between their numerous categories, color selection tools, length options, and more, it is incredibly simple to narrow down dress options and find the perfect style for you.
With fast shipping options, unbeatable prices, and such a wide selection, Lucy in the Sky has become one of the first places I look for dresses that I may only wear once to a special occasion. This summer I have various weddings, bachelorette parties, graduations, and events that I know I will need dresses for. Since first ordering my white romper, I have ordered four other dresses for weddings and rehearsal dinners.
Given that these special events are fancier and lots of photos will be taken, I unfortunately will not likely wear the dresses again. Fast fashion is an incredibly large issue across the world, but on a college student budget, Lucy in the Sky store is an option for outfits you may only need once in a while. Always make sure to donate or resell your items if you are only wearing them once for a special event!
Negative Effects Of Lucy in the Sky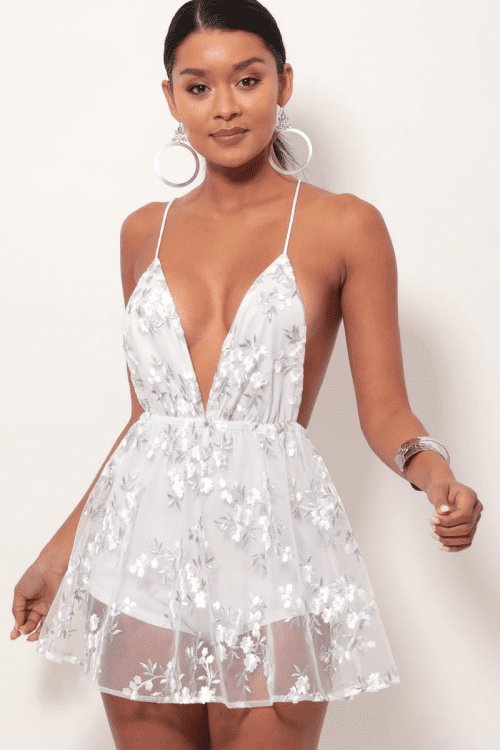 Although Lucy in the Sky has stated that they are attempting to improve their environmental impact, their statistics on ethics and pollution are still not great. The fast fashion industry is responsible for billions of pounds of waste each year and you can never really guarantee that the products you buy were produced safely or ethically.
While Lucy in the Sky stores do offer great prices and styles, they change their inventory so often that a lot of products go to waste. Lucy in the Sky makes their dresses incredibly cheaply, which allows them to sell at affordable prices. Yet this means that their quality is not always great, and their items are mass produced using cheap fabrics and no real eye for design. A lot of fast fashion websites simply mass produce trendy items based on current fashion trends and do not use many real human designers.
By outsourcing production to other countries, Lucy in the Sky and other fast fashion brands reduce price and quality. While Lucy in the Sky specialized in special occasion dresses, it is assumed that customers will shop here less often than at other online fast fashion brands, therefore the impact is less, but still not great.
Where Can You Wear Lucy in the Sky?
Between thousands of rotating styles and dozens of categories, you can truly find a dress at Lucy in the Sky for any event. Lucy in the Sky offers dresses organized by style and category. For example, there are dresses specifically for proms, semi formals, graduations, weddings, partys, birthdays, and more.
By simply selecting a category, shoppers can browse through styles typically chosen for their next big event. While the store does offer some casual dresses, such as their "summer styles" collection, most of their products align with fancier events such as birthdays or weddings.
Should You Buy Lucy in the Sky?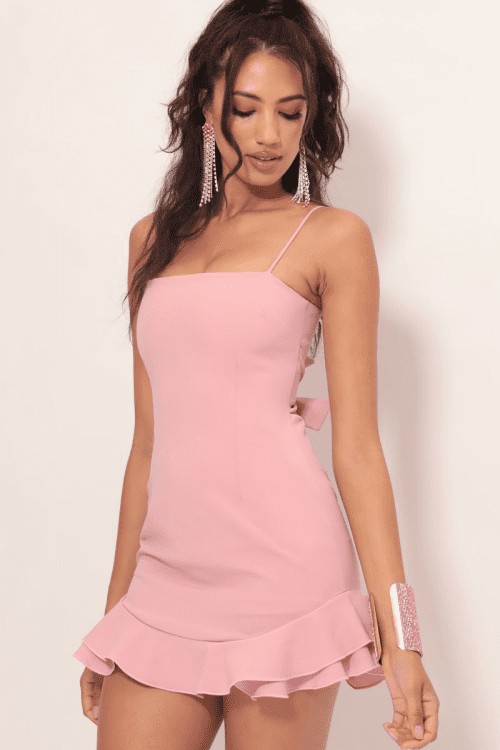 Although Lucy in the Sky is a fast fashion brand who leaves a negative environmental footprint, it is not always possible to find or afford cute dresses for special events. If you have the time, ideas, and funds to afford higher quality special occasion dresses, I would not suggest Lucy in the Sky.
If you are on a tight budget, crunched for time, or cannot find anything you love elsewhere, Lucy in the Sky is your best bet. The company is dedicated entirely to dresses, therefore shoppers can look at a specialty store and continue to narrow down their options by category. The dresses are affordable, trendy, and look extremely flattering. If you are in need of an affordable special event dress, Lucy in the Sky is your spot!
How To Buy Lucy in the Sky
Unfortunately, Lucy in the Sky is not available in stores and does not have formal storefronts. The dress store is entirely online, which can make it difficult to figure out what will fit and look flattering on your body type. By going to the Lucy in the Sky store, or clicking on their Instagram pages or ads, you can quickly browse through products and select dresses that are right for you!
How Does Lucy in the Sky Compare?
Shein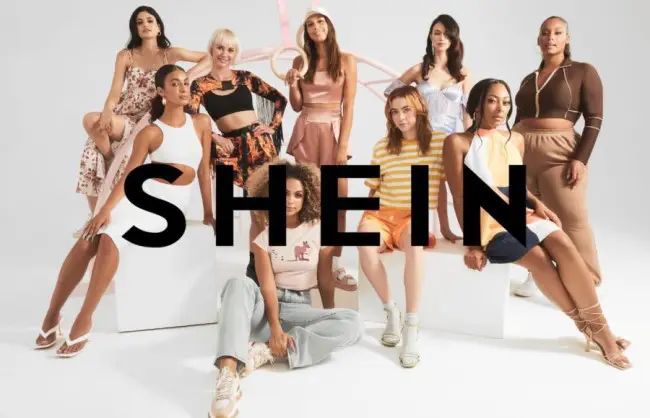 Fast Fashion superpower, Shein, became incredibly popular in the last decade. The online store is one of the largest fast fashion retailers in the world and offers shockingly low prices on millions of goods. With new products dropping daily, the brand offers everything from dresses, to home goods, to accessories, mens clothing, baby clothing, decor, and more. While the prices are incredibly low, even more so than Lucy in the Sky, the quality is notoriously very low, and people often have to resort to reviews to find out if the items they order even look like the photos.
Boohoo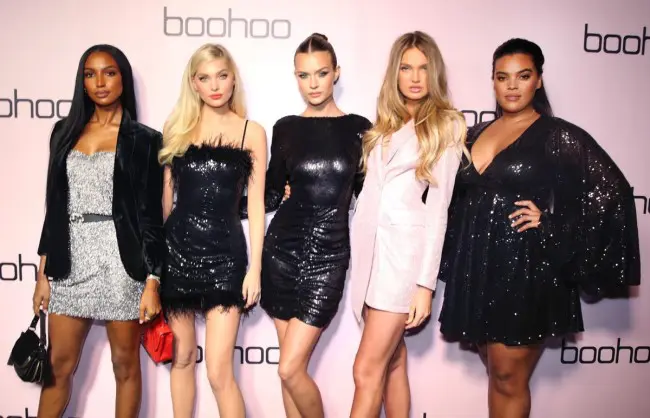 Another major fast fashion brand, Boohoo, is extremely popular, yet extremely controversial. The brand specializes in online women's clothing, and has more of a focus than Shein. The prices are incredibly low, and they have many dresses and special occasion outfits, along with everyday options. Unfortunately, Boohoo has been under immense social media pressure to change their practices, following many scandals regarding their production and ethical concerns. Boohoo does not seem to care at all about production methods or environmental impact, so many consumers are boycotting the brand, despite their trendy styles and low prices.
Hello Molly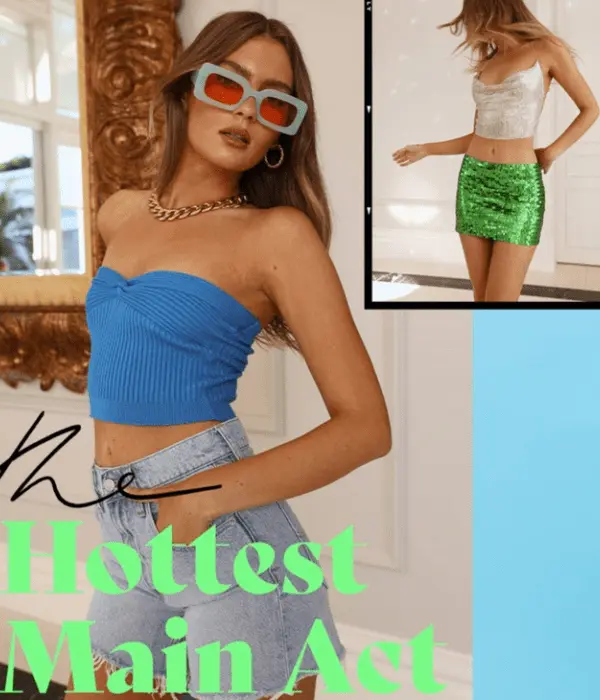 Lucy in the Sky's direct competitor is Hello Molly. With comparable prices, styles, and the same focus on special occasion dresses, the sites are incredibly similar. While Hello Molly does include more everyday apparel, they focus primarily on dresses and rompers. Although Hello Molly is still a fast fashion brand, they are doing more on an ethical front than their competitors. They still are not perfect, but have switched to using more recycled materials and some better quality production methods.
Final Verdict
Good Molecules is the perfect balance of aesthetic, great ingredients, science-based formulas, and an affordable price point. I would strongly suggest using their skin care line, as they master everything consumers could want in a skincare line!
Resources and Further Reading