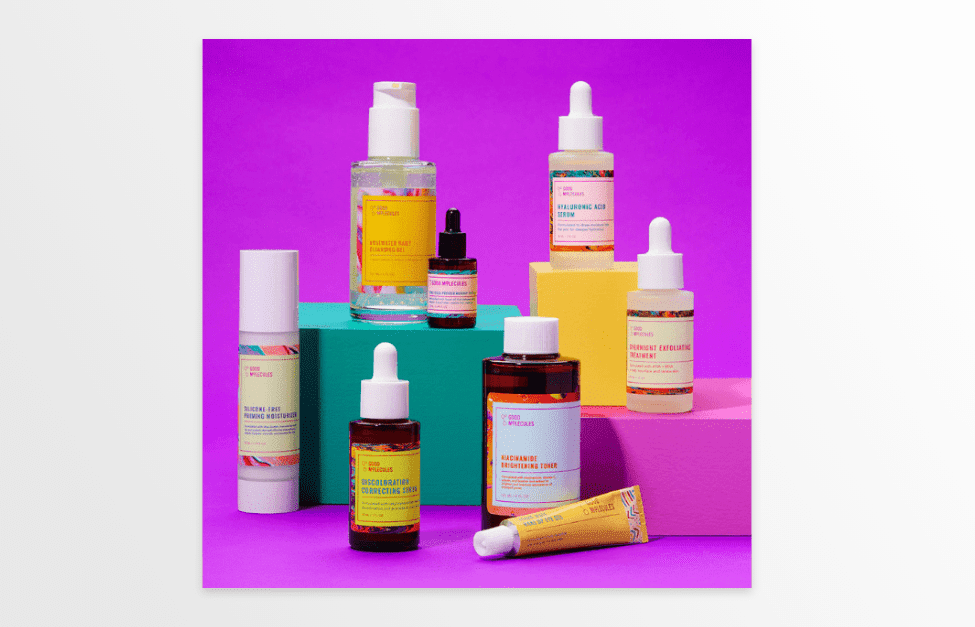 What is Good Molecules?
Good Molecules founder Nils Johnson was devoted to creating a science-based, safe skincare line that came at an extremely affordable price. With products starting at just $6, this obtainable beauty brand is dedicated to being honest with customers about exactly what is in products, and why they work.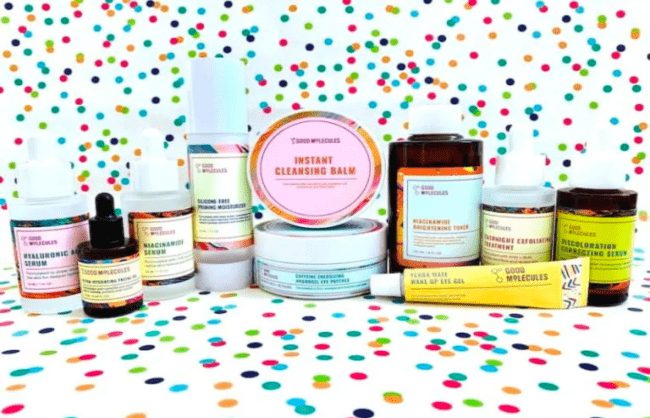 This cult favorite brand is so popular because customers love their values, production, and sustainability efforts, and are obsessed with how low the prices are! With a majority of reviews being above 4 stars, most users say that they actually see results and are extremely satisfied with the products.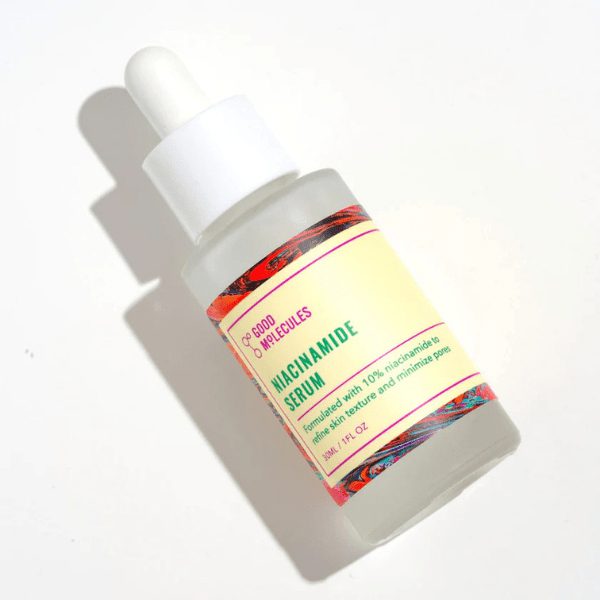 PROS
Affordable skincare
Brand transparency
Healthy ingredients
Cruelty free
Great reviews
CONS
A few customers saw no results
You have to stick to using a skincare routine
Can cause allergic reactions to severely sensitive skin
BOTTOMLINE
Good Molecules is a skincare brand that is devoted to making affordable products that are cruelty free, transparent about their ingredients, and give actual results to clients. The brand offers everything from decoloration serums, to brightening serums, to clarifying & cleansing bars.
Good Molecules Unboxing
Upon receiving my package from Good Molecules I was extremely impressed with the packaging. The box was a beautiful yellow shade with purple accents and a custom tape that said the brand name. The entire box was detailed and visually appealing.
After opening the package, my satisfaction did not halt. The boxes that my products came in were gorgeous. They were minimalist yet had cute designs on the bottoms and stated the directions clearly with cute little icons. Furthermore, I loved that the box clearly stated every ingredient used, right on the side of the box, with the printed statement "nothing to hide".
After getting into the boxes, I was pleased to see that the bottles matched the boxes they came in and had the same beautiful designs on the bottom. The bottles also gave clear instructions for use which meant I could get rid of the boxes without having to memorize the instructions. I would love to display these on my vanity due to their minimalist, yet aesthetically pleasing look.
I quickly looked at the products themselves and they came in a glass bottle with a high quality rubber-feeling top and a glass dropper. The serums had no fragrance which I can assume is due to their minimal ingredient list. The texture of the serums looked very light and natural and I could not wait to try it!
Good Molecules Features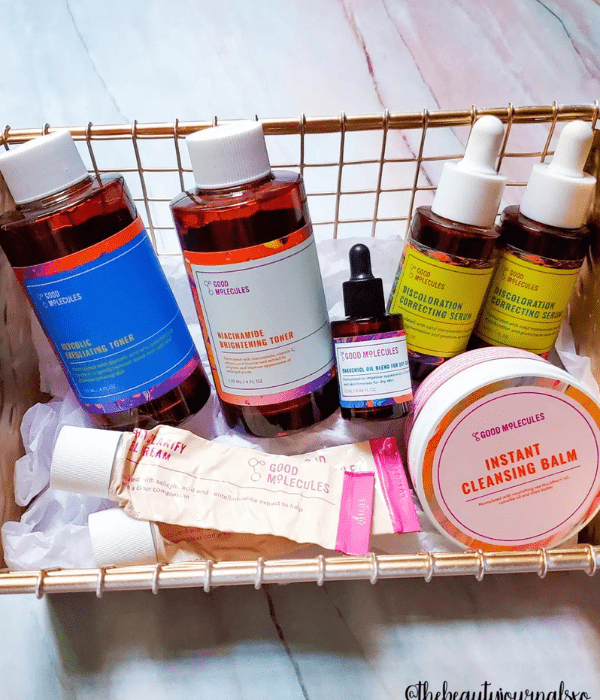 Some of the main features I and other customers love about Good Molecules include:
Extremely affordable
Transparent ingredient list
Beautiful packaging
Products that give real results
Leave your skin feeling silky smooth but not heavy
Cruelty Free
Fragrance free
Science-based
Wide selection of skincare options
Good Molecules Test
After opening my serums from Good Molecules I could not wait to give them a try. I opened this package in the morning so I was able to try out both products right away. The first product I tried was the Hyaluronic Acid Serum, which aims to bring moisture to the skin and create deeper hydration. According to the box, this product should be applied both at morning and night, and you should let it sink into your skin for 30 seconds.
This clear serum had no fragrance and felt very silky, yet not at all slimy on my skin. My skin felt very refreshed and soft after applying it, which is not always the case with hyaluronic acid products. I loved the way my face felt and definitely could use this product every day.
The second product I tried was the Discoloration Correcting Serum, which targets uneven skin tone. This product stated that it can also be used in the morning and at night, but to make sure to shake the bottle before use. This product was more of a milky consistency and was more cloudy than the other.
I was very excited to try this best selling product because I do have skin discoloration and strive for a more even skin tone. Products never seem to work for me but this serum has fantastic reviews and customers say they saw a real change. After applying this product my skin still felt light and airy and I was very satisfied overall.
Who Is Good Molecules For?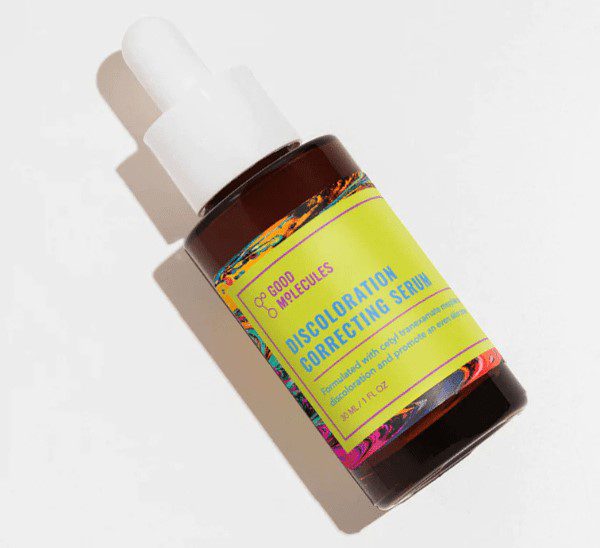 Good Molecules is a great skincare solution for anyone who is passionate about using healthy products that are cruelty free and science-backed, but do not break the bank. The affordability of these products is truly what wows people. Not often can you find a brand that has beautiful packaging, ethical standards, and quality results for this low of a price. I would suggest that anyone who is looking for new products for their skincare routine or wants to switch to a more affordable option should give Good Molecules a try!
What Are the Benefits?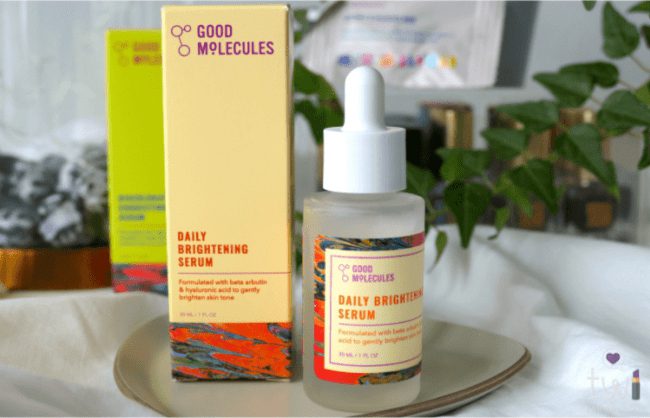 When it comes to the benefits of Good Molecules, they just don't stop! In my own skincare journey, I have not been able to find a brand that actually works, is extremely affordable, and ethical. Healthy, fair trade, non-animal tested ingredients are rarely affordable, and Good Molecules offers this and high quality results. Their science based products leave your skin feeling great and looking visibly better.
Where Can You Use Good Molecules?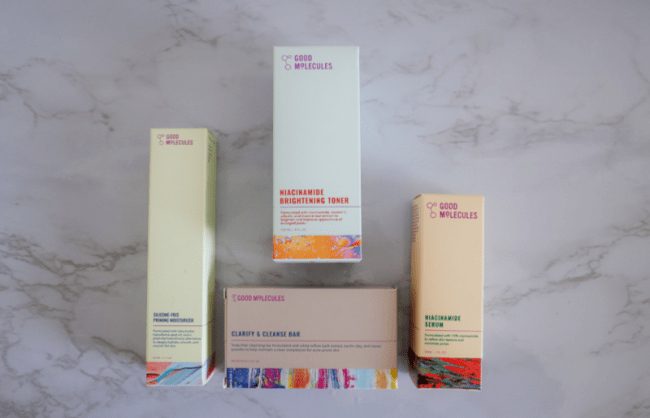 The best place to use Good Molecules is in the comfort of your home. Their products are just too cute not to be on display on your vanity. By using these products at home in keeping them out where you will see them everyday, you can remember to do your skincare in the morning and at night in order to stay consistent.
What Are Their Most Popular Products?
Discoloration Correcting Serum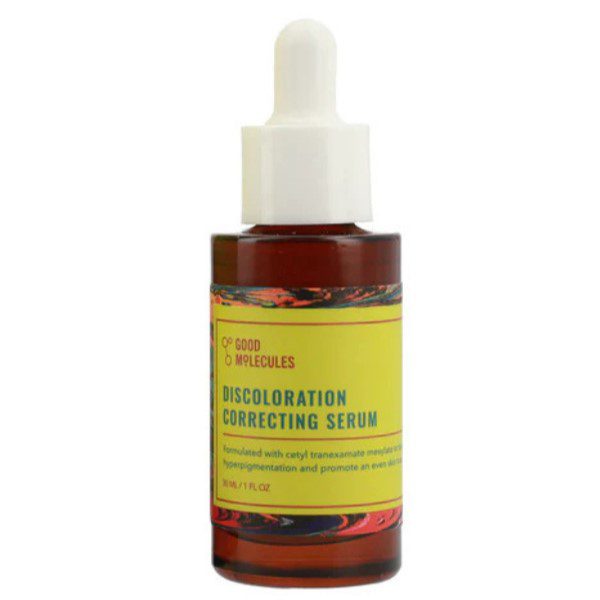 $12.00
Improves the appearance of skin discoloration and tones uneven skin using tranexamic acid and niacinamide.
Niacinamide Brightening Toner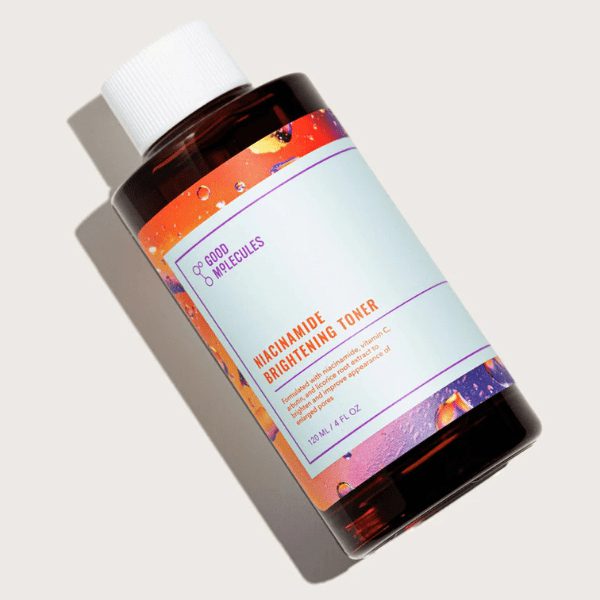 $14.00
Evens and brightens skin using an alcohol free formula that soothes the face and reduces dullness.
Yerba Mate Wake Up Eye Gel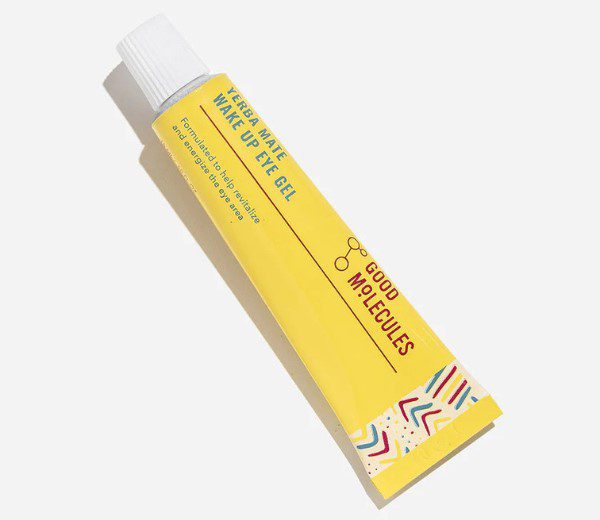 $6.00
Rejuvenates puffy eyes using yerba mate and antioxidants.
How Does It Compare to Alternatives?
The Ordinary
The Ordinary is probably the most comparable brand to Good Molecules on the market right now. Their products have a more basic look, with a plain white label and black font. They are known for their formulas using science-based ingredients, and their incredibly low price point. With skincare and makeup starting at just $6, this fan favorite is extremely affordable and widely available at stores such as Ulta and The Ordinary storefronts.
Versed Skincare
On the more expensive side of the skincare spectrum, Versed Skincare ranges from $20-$80 per product. The brand is famous for using the highest quality ingredients and formulas on the market. Their products have great reviews and come in pastel packaging that is sure to impress.
Fourth Ray Beauty
Middle-of-the-road brand, Fourth Ray Beauty ranges from $8-$54 per product. Their brand is incredibly well-known for their ethical practices. They are firm on using vegan, cruelty free ingredients that are healthy for your skin. The gorgeous colors of their products attract many customers, and reviews claim that customers receive great results.
Final Verdict
Good Molecules is the perfect balance of aesthetic, great ingredients, science-based formulas, and an affordable price point. I would strongly suggest using their skin care line, as they master everything consumers could want in a skincare line!
Resources and Further Reading