What is Hello Molly?
Hello Molly is one of the hottest clothing and accessory brands around right now. Are you a fan of the bohemian style but don't know where to find boho chic pieces? Hello Molly has you covered with dresses and rompers that match this style. If you prefer clothing that lets you make the most of your assets, you'll find tons of body con dresses that hug your curves and make you look your best. Celebs such as Lily James and Kylie Jenner brought attention to the brand when they rocked some Hello Molly clothing. More than 800,000 fans now follow the brand on Instagram and love seeing the photos as new designs come out.
Ena Hadziselimovic was a designer with dreams of opening a clothing boutique. She launched Hello Molly as a small online store out of her apartment in 2012 with help from a silent partner and watched as her brand became more popular than she ever expected. Hello Molly helps different organizations and offers both clothing and accessories that follow the latest trends. You'll find that most of the pieces are quite affordable and let you rock the hottest styles. In our Hello Molly review, we'll look at the brand's top products and their pros and cons.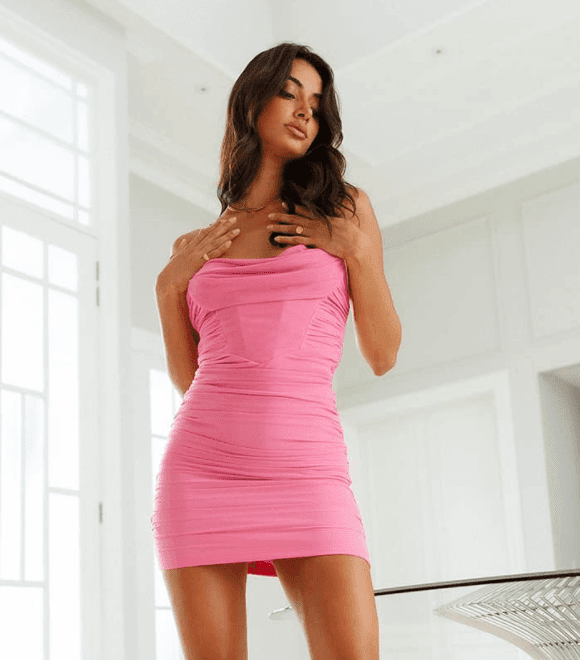 PROS
Offers tons of accessories and clothing
Lets you use a payment plan to order more
The brand gives back to good organizations
You can use the size guide to make sure your clothing fits
Hello Molly ships around the world
CONS
Some of the items are fairly expensive
There are some quality concerns
Does not offer many sizes
BOTTOMLINE
Hello Molly is a great brand for women who want affordable and trendy clothing and accessories. While the brand doesn't have an extensive size range, it sells tons of products.

iReviews Shopping Assistant
Find the best prices for this and many other products with our chrome extension
Product Features
Cost: $100 or less
Sizes: XXS-XL
Returns: Within 30 days
Shipping: Up to nine days
Student Discount: 10% off through UNIDAYS
Payment Plans: Through Afterpay
Hello Molly Dresses
Hello Molly customers love that the brand sells so many different dresses. Do you want a little black dress that will turn heads and make you stand out? The Lyrical Nights Dress for $75 is perfect for you. It has thin spaghetti straps and tons of sequins that twinkle under the lights. If you love bright colors, go with the Party It Up Dress for $67. The bright pink color will catch the eye of anyone you see and make you the center of attention. This dress has a one-shoulder design with a puffy sleeve. The Light Up the World Midi Dress is another fun option that costs just $75. Though it has a longer design that reaches your calves, the dress also has fun cutouts on the sides that amp up your sex appeal and let you show some skin. Our other favorite dresses from this brand include:
Beat Drop Midi Dress ($75): Feel the beat drop when you slip into this emerald green dress with a sexy neckline and cutouts.
Frequent the Club Dress ($86): With a short hem and an off-the-shoulder design, this dress will turn heads.
The Music Never Stops ($66): This adorable dress pairs a short skirt with a halter top and comes in a soft mint green color.
Jessie Dress ($67): Get the attention you want in this dress that has a low neckline and a short skirt.
Play Pretend Dress ($63): With long sleeves and a flirty skirt, this dress offers both coverage and sex appeal.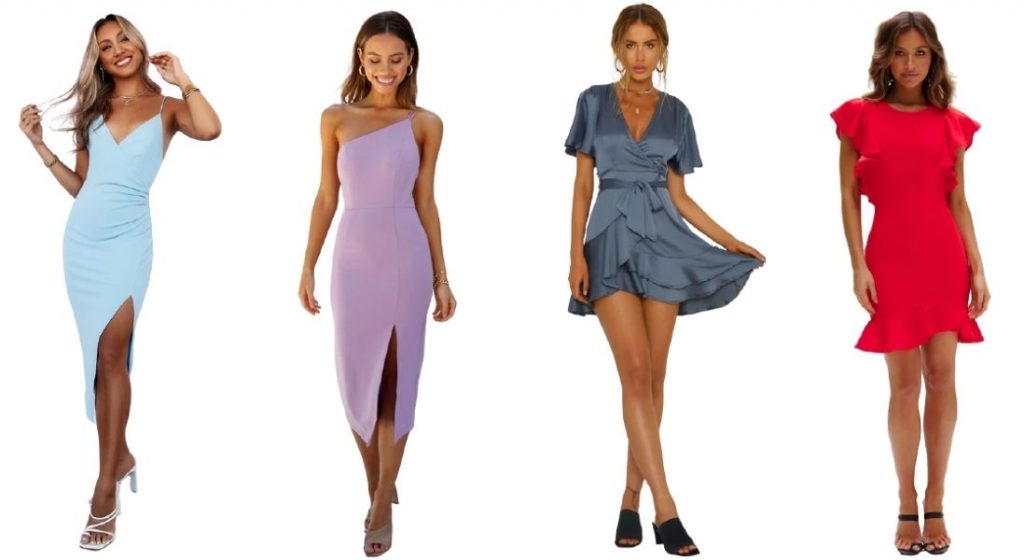 How Can You Use Hello Molly?
Using the Hello Molly website is easy. If you're in college, head over to UNIDAYS and set up an account. This helps you qualify for the site's student discount and save money on each purchase you make. All you need is a student ID that shows you're in school. You can then use the product listings on the top of the page to find what you need. There are links for rompers and dresses as well as swimwear and accessories. Hello Molly also has a self love section for adults and a sale section that shows all of the merchandise that is on sale.
As you look at the available sizes, keep in mind that this is an Australian brand that uses Australian sizes. The XXS size fits an Australian four, which is a zero in American sizes. If you choose the M size, it will match an Australian size 10 or an American size six. Hello Molly offers sizes up through XL, which is a 14 in America. The brand has a handy guide on its website that shows you how you can measure your body to find your size. You'll also find photos of different models with their measurements listed and the sizes they wear to show you how certain outfits look.

Check the Hello Molly size guide if you have questions about sizing.
Hello Molly Tops
One of the nice things about Hello Molly is that the brand lets you mix and match different tops and bottoms to create your own look. It's easy to combine some of the brand's best tops with bottoms that you buy or already have. We like the Lioness Cheyenne Shirt for $67 because it looks like a blazer but oozes sex appeal with an open neckline. The Pop of Wow Top for $39 will wow almost anyone with its halter neckline and short hem that shows off your midriff. With the Lioness Staten Island Jacket for $99, you get the perfect jacket to throw on when it's cold outside. It looks like a traditional motorcycle jacket but has a cropped design that highlights your body. Other tops you might love include:
Eye of the Sun ($45): Make your favorite jeans pop with this cropped top, which has a bandage design that wraps around your neck.
Old School Lover ($45): This top might remind you of your younger years as it has a whimsical pattern and ruffled sleeves.
Scarlet Secret Trench Coat ($116): Live out your secret agent fantasies in this trench coat with a tie at the waist.
Patience Needed Top ($45): The buttons on this top let you show as much skin as you want while the long sleeves give you some coverage.
Shake It Out Jacket ($82): You'll want to strike a pose in this fluffy pink jacket that falls to your hips.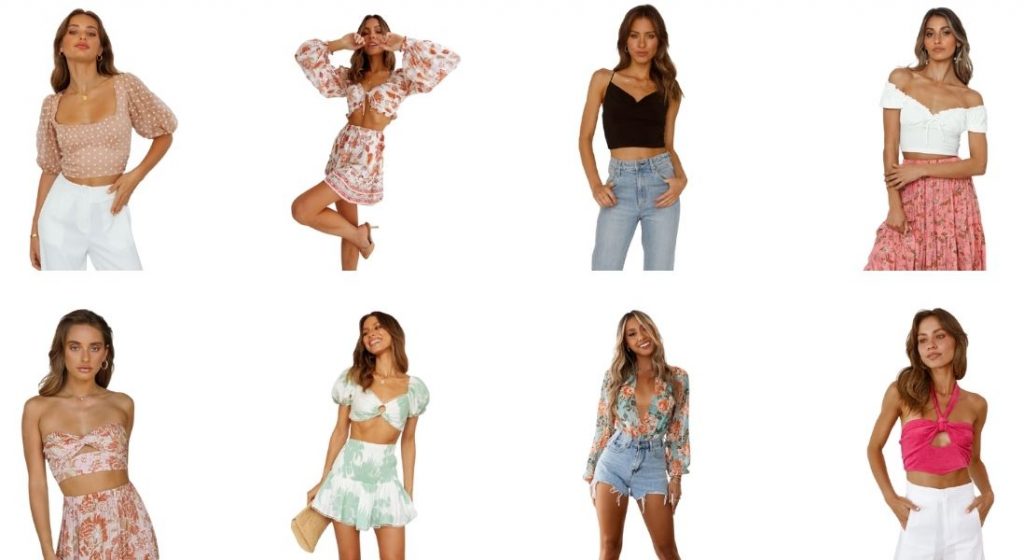 Where Can You Use Hello Molly Merchandise?
Hello Molly makes merchandise for younger women who want to look their best. One thing to keep in mind is that you will not find clothing that is appropriate for wearing to the office though. The only pants we found on the site were tight leggings that look more at home in a club than at the office. You may find a few pieces that you can incorporate into your office wardrobe such as halter tops that you can wear under a jacket or blazer.
Whether you go with a simple dress or a total outfit, you'll find some fun places to wear these pieces. Why not go all out with an amazing body con dress that lets you flaunt your curves in the middle of a club? There are also tons of dresses and tops that you can wear on a first date or when you want to make sure that others notice you. Many women love wearing Hello Molly clothing every day because the brand offers some pieces that are comfy and show off their bodies while also adding some coverage. When it comes to parties, this brand also has you covered. You'll have no problem finding the perfect outfit for any type of party.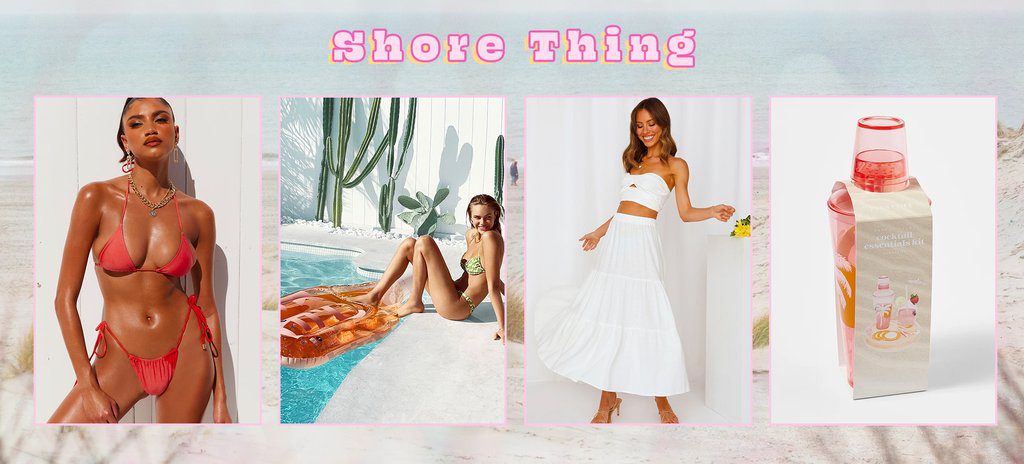 Shop a wide range of party apparel from Hello Molly.
Hello Molly Bottoms
We wanted to spend as much time talking about Hello Molly bottoms as we did the brand's tops. If you want a fun and flirty look, go with the $45 Looking So Fine Skirt. It falls to mid-thigh and has a fun green pattern with a small slit on one side. The Sassy for Real Skirt costs the same amount and sits slightly higher on your hips. The Animal Crossing Skirt for $45 is pretty flirty. This skirt has a blue and white plaid pattern and swings out from your body. Many women also like the So Particular Maxi Skirt for $65 because it has a green floral pattern and falls to the ankle. Some of the other bottoms you might like include:
Low Profile Skirt ($51): Made to look like real leather, this black skirt is a wardrobe essential.
Wrangler Hi Pins Skinny Jeans ($140): With a light wash and some distressed patches, these jeans are perfect for everyday wear.
Black Betty Pants ($67): Designed to fit like leggings, these pants look similar to leather.
Abrand A Skirt ($77): You may want to replace your jeans with this denim skirt that is just as comfy.
I Belong Shorts ($64): Dress these black shorts up or down for daytime or nighttime wear.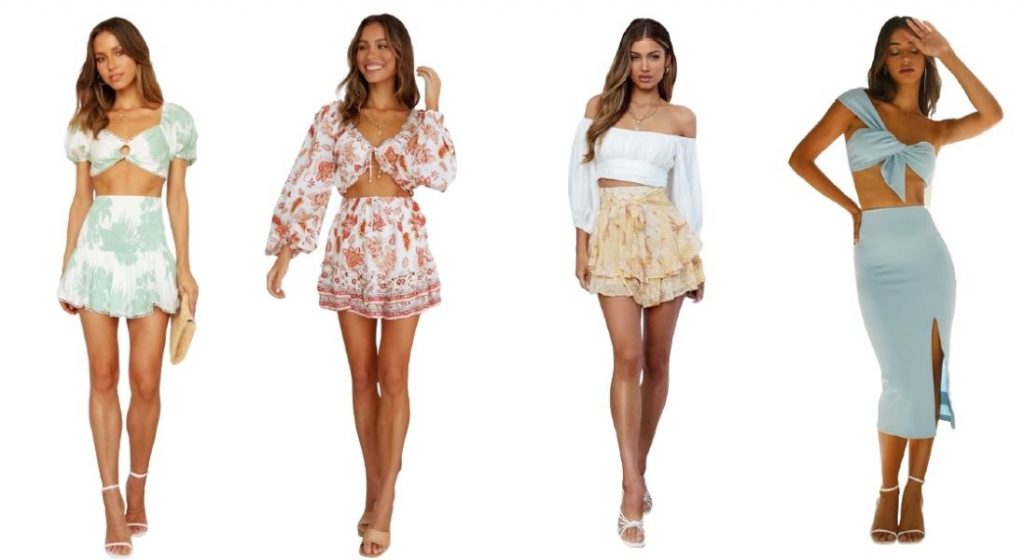 Who's This For?
Hello Molly makes clothing and accessories for women who want to highlight their bodies and rock the latest trends. One of the biggest complaints we found about this brand was that it offers only a limited number of sizes. As long as you fit into the XXS through XL sizes, you'll find a wide range of items. There are bodysuits that you can wear under your favorite pair of jeans or a simple skirt. Hello Molly sells both in-house branded clothing and items from other brands. It's easy to search the site and find Levi's jeans and clothing from other popular brands.
As we said before, Hello Molly offers the hottest trends, too. Are you tired of visiting dozens of websites to look for trendy pieces only to find that those sites are out of stock? Hello Molly has a "Back in Stock" section that shows all of the merchandise that sold out in the past and is now available again. You might shop for bohemian dresses and skirts that look like you just walked off the catwalk and body con dresses that would look at home in any nightclub. Hello Molly makes clothing and accessories for women who want to save money on trendy looks.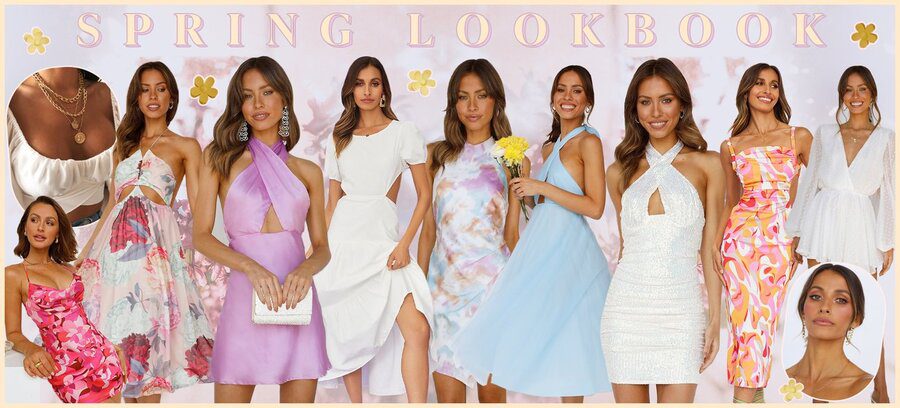 Hello Molly offers clothing in bold colors as well as pastel shades.
Hello Molly Shoes
If you're the type of woman who loves shoes as much as you love clothing. Hello Molly lets you release your inner Carrie Bradshaw. You'll find pairs that would look at home on the Set of Sex and the City along with pairs you'll want to wear every day. We're fans of the Billini Balton Heels in black. Available for only $87, these shoes have a chunky heel and a strappy design. With the Waverly Slides for $68, you get a twist on classic slide sandals. These sandals have a black lizard pattern and an adjustable buckle. Some of our other favorites include:
Chaser Sneakers ($77): These shoes have a classic design that might remind you of the simple tennis shoes you wore as a kid and go with almost anything.
Kiara Strappy Heels ($87): You might just feel like Wonder Woman in these heels, which have thin black straps that cross over your feet and wrap around your calves.
Saba Sandals ($77): Take your summer look to the next level with these sandals that use faux black pearls as accents on the straps and have a chunky bottom.
Hanna Boot($97): Available in both black and nude, these boots have a small stacked heel and rise to your lower calf.
Demi Heels ($96): The blush color of these heels match your skin tone and can make your legs look longer and thinner.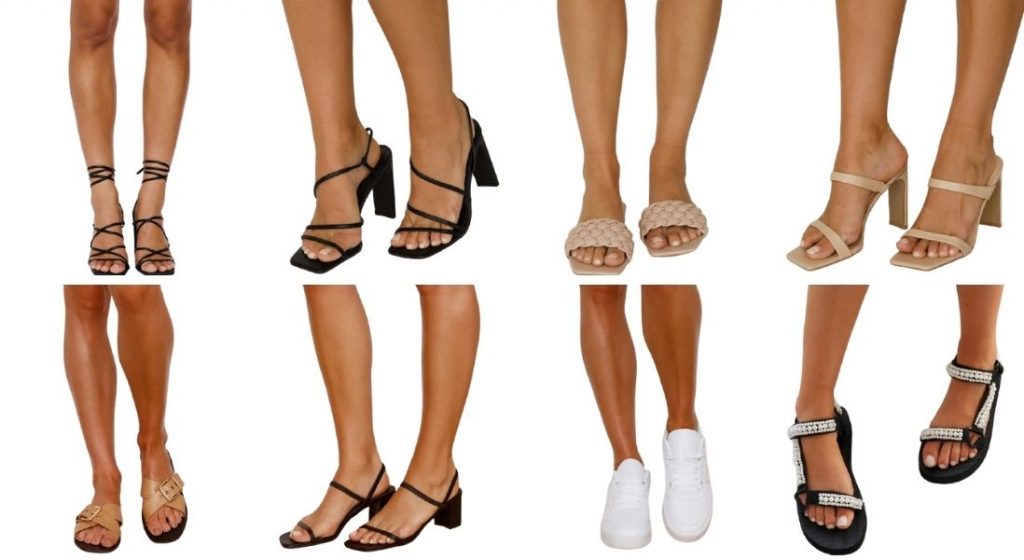 Should You Buy It?
Though we think you should buy merchandise from Hello Molly, we also wanted to make a list of the top reasons to shop on this site:
Thanks to the Hello Molly competitions, you can do simple things and win free merchandise or gift cards from the brand.
The brand works with UNIDAYS to provide students with a 10% discount.
If you want to buy more but don't have money in your budget, you can go through Afterpay, which will divide your order into several payments and ship it to you today.
Hello Molly has dozens of dresses as well as tops and bottoms that you can mix and match as needed.
With the Back in Stock section, the site makes it easy for you to find items that sold out as they become available again.
You can learn more about both Hello Molly and the other brands featured on the site before you buy.
If you have a strong online presence, you can partner with the brand and get free products in exchange for posting.
When you sign up for the email club, the brand will reward you with a 10% off coupon that is good on a future order.
You have 30 days to return any item you want.
Hello Molly offers free online tracking to help you keep track of your order.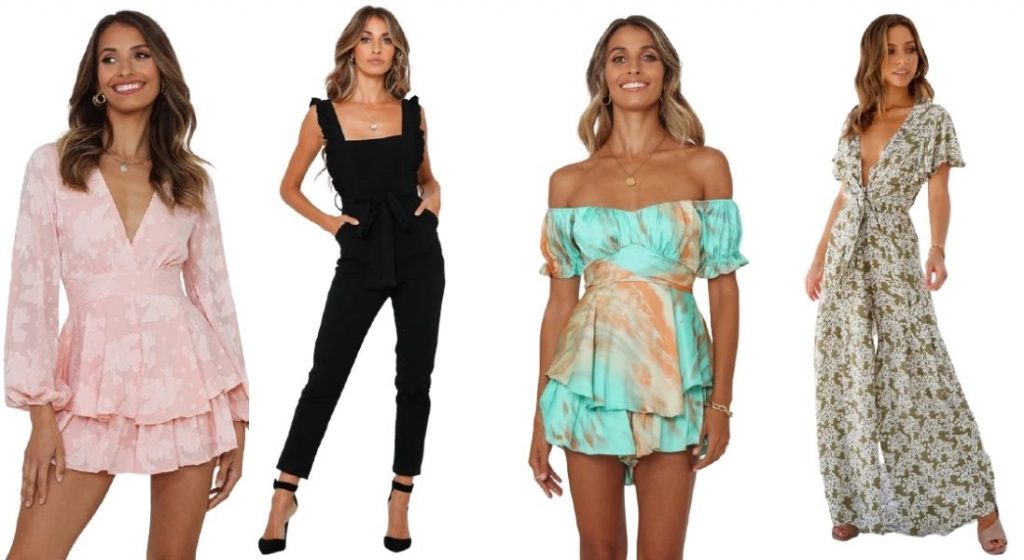 Signing up for the Made In mailing list is a good way to get discounts and hear about sales to bring prices down and save money.
Other Products from Hello Molly
We wanted to give you a good idea of some of the merchandise available from Hello Molly beyond clothing such as the site's accessories. The Simplistic Times Necklace retails for only $15 and uses 14K gold plating. This necklace looks like a basic chain and takes you back to a different time. With the Dusk Comes Earrings for $20, you can make a bold statement. These earrings have large gold squares hanging from matching squares attached to studs. We also like the Cute as a Daisy Earrings. Available for $15, the earrings have adorable little flowers made from blue beads that hang from gold hoops.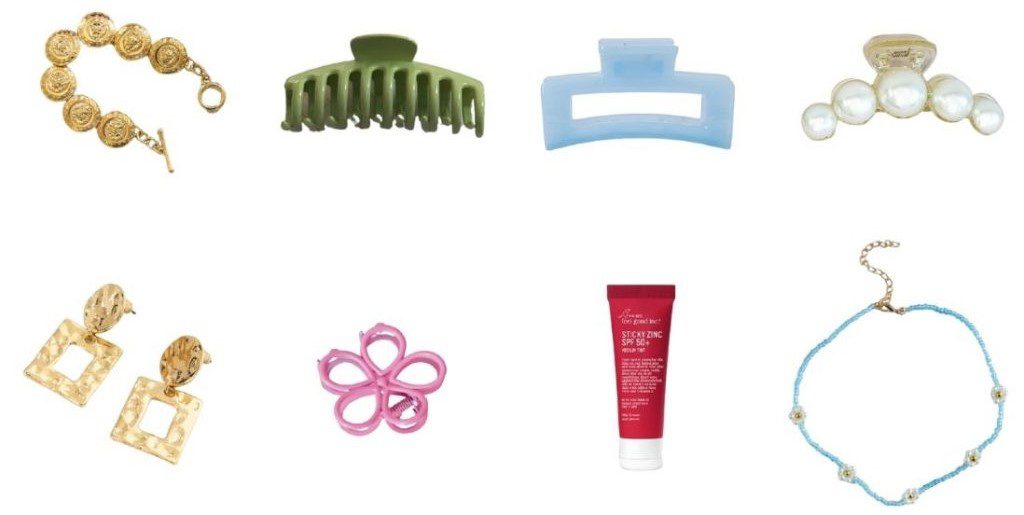 The Hello Molly swimwear section features bikinis that you'll want to wear when lounging on the beach and splashing in the water. Unlike other brands that make you buy an entire swimsuit, this site offers separate tops and bottoms because the brand knows that you might wear different sizes. The Sandbar Swim Top comes in a stunning turquoise color for $30 and has two triangles that cover your breasts. This top pairs nicely with the Get It Now Cover Up for $72 that you can wear when you're out of the water.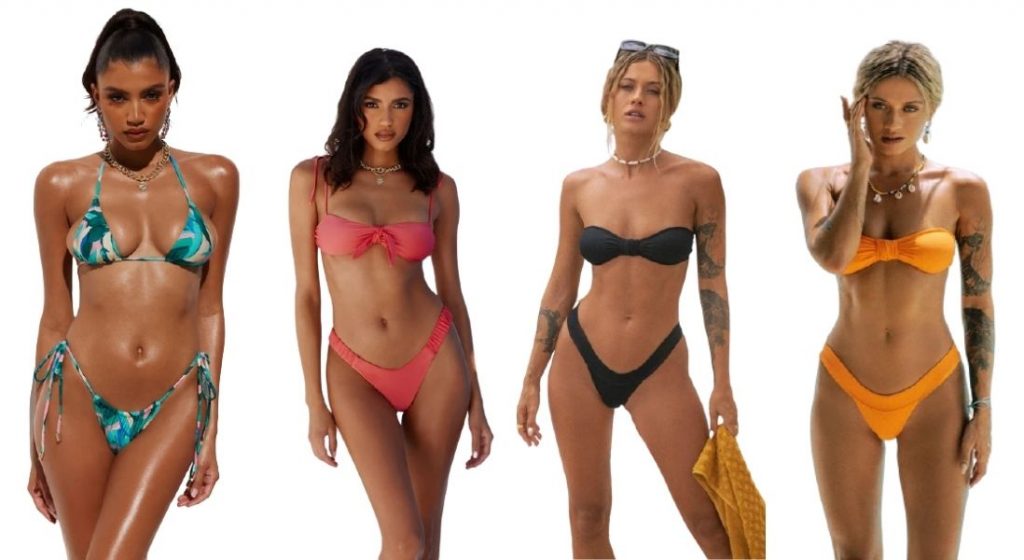 When you click on the Self Care section, Hello Molly will ask if you are old enough to view the products. You just need to click one button to load the page. This is where you'll find merchandise designed to help you relax and take care of your personal needs. You might snag a container of bath soak for $25 that allows you to relax in the lap of luxury while soaking in a tub. With the Ballerina for $190, you'll have no problem reaching a climax by yourself or with your partner. This section features several other toys you can use for sexual play along with soaking supplies for the tub and intimate apparel you'll want to share with someone special.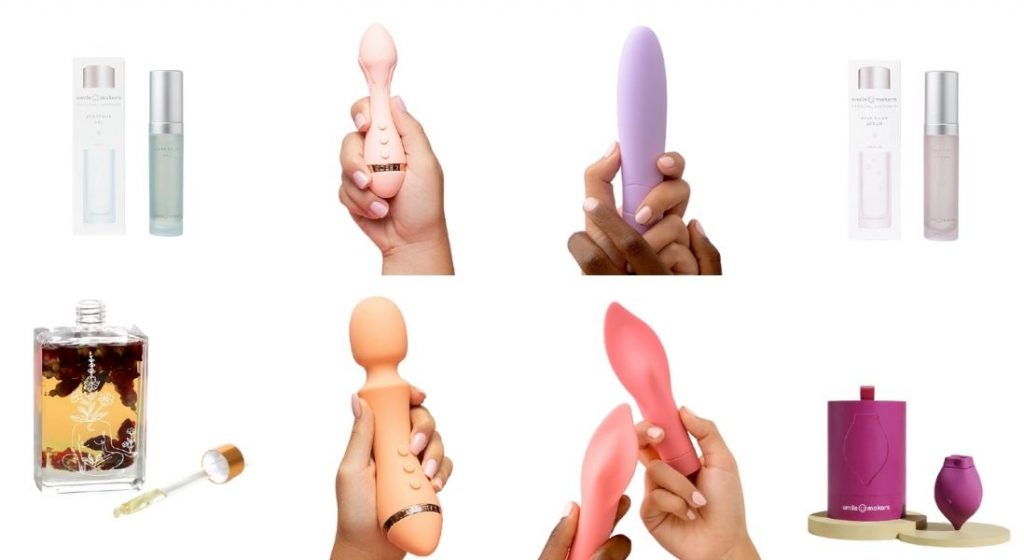 Cons to Consider
Hello Molly is unique because this brand doesn't have as many negative reviews as similar sites do. The biggest complaints we found were about the brand's limited size range and high prices. Though Hello Molly claims that it offers affordable prices, we found many shoes and dresses priced at $75 or more. Depending on your budget, you may find that you can get more pieces from another site than you would pay for a single item from this brand. If you are above a size 14, you won't find clothing on the site that fits you. Hello Molly does not offer plus sizes. Some of the other cons we found that you should keep in mind include:
Shipping can take up to nine days and even longer as the brand ships orders from Australia.
Hello Molly does not offer exchanges. If you need a different size, you can only return your item and buy it again in the size you need.
Though the site offers faster shipping, you need to pay for this option.
The site requires that you pay $10 for return shipping when you send an item back.
Even if you pay for express shipping, there is no guarantee that your order will arrive by the listed date.
Where to Buy
Though you might some of the same merchandise that Hello Molly sells on other sites, the only way to find in-house branded styles is right here on the official site. Click on our link to find all of the hottest outfits from the brand. We like that the site often runs competitions where you have the chance to enter for a chance to win gift cards along with new designs. Many of the competitions require that you post on social media about the brand or share photos of yourself wearing Hello Molly products and tag the brand. You can learn more about all of the brands that the site sells, too.
We also like the Hello Molly blog. This blog posts every few weeks and gives you ideas on how you can wear the newest looks and rock the top trends in real life. Many posts cover different topics such as what to wear to summer parties and how to get ready for formal events. Each post features links on where to buy all of the looks shown. Make sure you check out the social media looks, too. When you follow Hello Molly on those sites, you can learn about sales and new merchandise.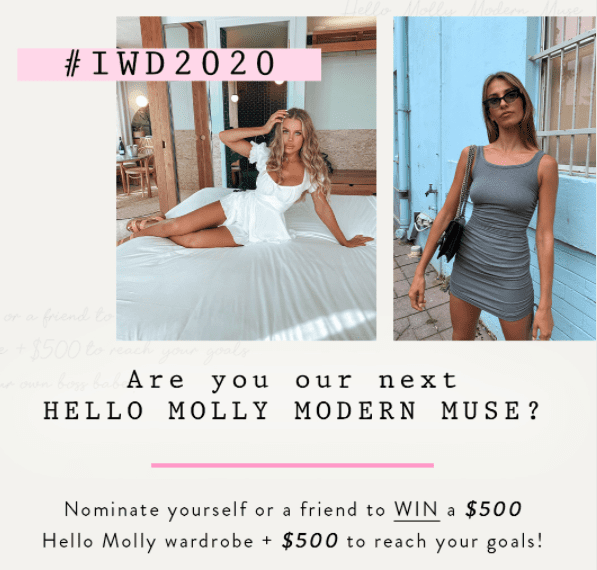 Entering Hello Molly competitions can help you win some big prizes.
Competition
Though Hello Molly helps you find hot trends at affordable prices, there are some other sites that sell similar designs. We'll look at the top online boutiques below.
Bella Ella Boutique
Many women love Bella Ella Boutique because the site offers clothing that looks great and is comfy. Unlike Hello Molly that primarily sells sexy clothing, this online boutique sells clothing that you can wear to more places that cover more of your body. You can snag a knit cardigan to wear on cold days and at the office for only $40 or pick up a turtleneck to wear with jeans for just $20. Bella Ella also has an extensive line of dresses that include little black dresses for special occasions and dresses for formal events such as bridesmaid dresses.
Showpo
If you're in the market for dresses that will turn heads, shop at Showpro. This website has many dresses that retail for $80 or less such as the Dangerous Woman Maxi Dress, which comes in a rust color with wide sleeves and a slit up the middle. One reason many women like this site is that it has standard sizes and plus sizes. When you click on a product, you can see how it looks on multiple sizes to get an idea of how it will look on you. Showpro also has a bridal section with outfits you can wear to showers and parties.
Lucy in the Sky
Named for a popular song, Lucy in the Sky sells clothing and accessories designed by people working in Los Angels. The brand lets you bring a touch of California fun into your daily wardrobe. The Cindy Lou Dress for $90 is an example of the brand's classic style. This dress has bold sequins over the front and a strap that fits over one shoulder. The day dresses include simple dresses with fun accents that you can wear any day of the week. Though Lucy in the Sky doesn't have many accessories, you'll find some earrings and other jewelry.
Selfie Leslie
You may want to take selfies every day when you buy clothing from Selfie Leslie. This online brand sells clothing designed to make you look and feel your best. We recommend that you check the trending section because it shows all of the current trends and has links where you can view clothing that fits in each category. There are other sections that feature formal wear and clothing for special occasions such as the $70 Hideaway Dress in white, which has one shoulder strap and a cutout on your stomach. Selfie Leslie also has tons of jumpsuits and rompers for women.
Final Verdict
Hello Molly is the ultimate shopping destination for women who love rocking the hot trends but don't want to spend a bundle on clothing and accessories. Based out of Australia, this brand was the brainchild of a woman who dreamed of launching an exclusive boutique. She turned to the web as a way to help customers from around the globe find her and slowly expanded her site to include fashions from some of the world's top brands. We found a few negative Hello Molly reviews from customers who didn't like the quality of the products or how long shipping took.
Most customers loved buying from this brand. They liked how easily they could qualify for a student discount and that they had 30 days to return items they didn't like or products that didn't fit. We like that you can pay a nominal fee for standard shipping or pay $15 for express shipping, which helps you get your order faster. You'll also find dozens of items in sizes from XXS to XL that range from tops and bottoms to maxi dresses and accessories. Once you finish our Hello Molly review, check out the website to see all of the amazing and gorgeous pieces you can buy.