Dime Beauty's Cleansing Duo Review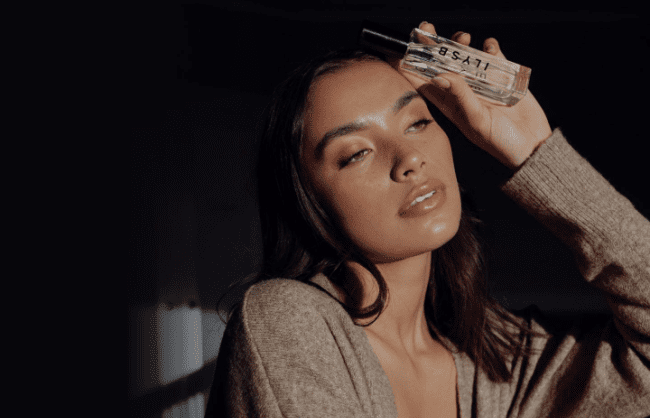 What is Dime Beauty?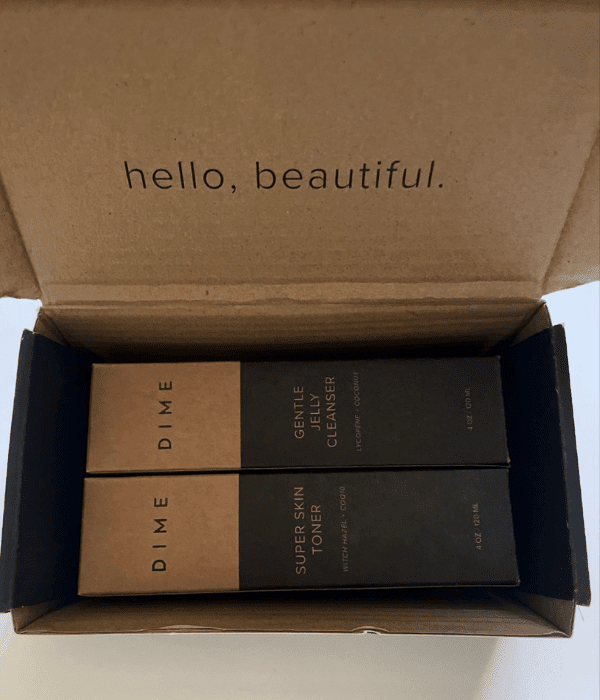 When it comes to skincare, some brands are more eco-friendly than others. Some use fillers and harsh chemicals that can lead to breakouts and irritations. Other brands make products that go through testing on animals or products that only work on a small group of women.
Dime Beauty is a wellness brand that makes beauty and skincare products suitable for all skin types. These products address the concerns that you have because they are affordable and cruelty-free. Dime Beauty offers everything from serums and masks to glosses and other beauty products (it's also worth nothing their lash serum went viral!).
As a bonus, the brand is committed to helping the environment and uses sustainable ingredients as well as sustainable packaging. All of the brand's products come in biodegradable packaging that is safe for the environment.
In this Dime Beauty review, we'll look at some of the brand's products and the rewards program along with the pros and cons of the company.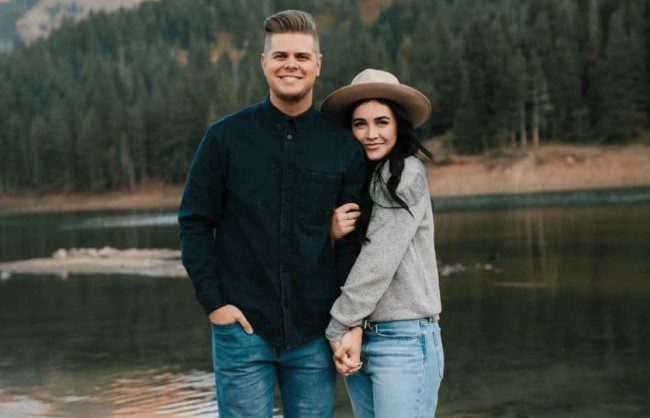 PROS
All products are cruelty-free and vegan
The products come in biodegradable packaging
You get 15% off through a subscription plan or the mailing list
Orders of $49 or more qualify for free shipping in the US
Dime Beauty offers a 60-day satisfaction guarantee
CONS
There aren't many makeup products
Some products are expensive
You may have problems getting in touch with the brand
BOTTOMLINE
Dime Beauty makes cosmetics and skin care products along with wellness merchandise for all types of women. The prices are afford and it's easy to find additional discounts.

iReviews Shopping Assistant
Find the best prices for this and many other products with our chrome extension
Product Features
Returns: Within 60 days of the product arriving
Cost: $15+ per item
Discounts: 15% off through subscriptions and the mailing list
Rewards Program: Free to join
Cruelty-Free: Yes and vegan
Shipping Cost: Free when you spend $49 or more
Dime Beauty's Cleansing Duo Review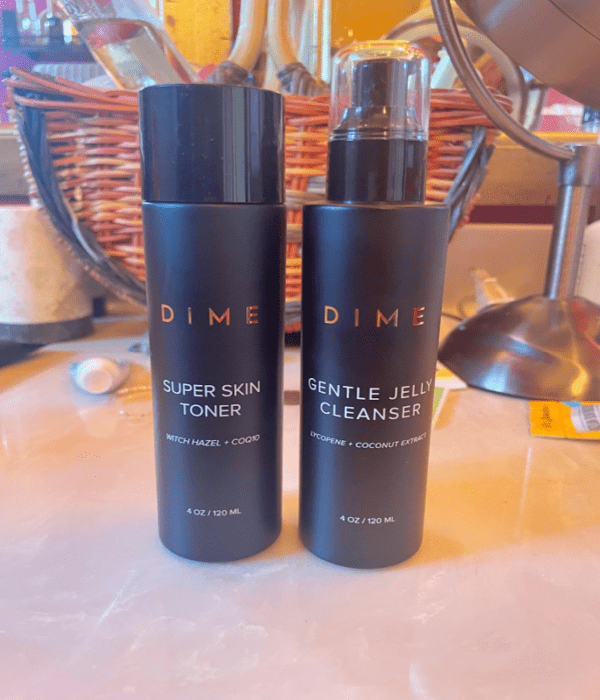 Gentle Jelly Cleanser
Dime Beauty offers so many products, but I decided to start with the basics. So, I tried out the Cleansing Duo. It currently retails at $46 USD and includes a 4oz bottle of their "Gentle Jelly Cleanser" and another 4oz bottle of their "Super Skin Toner".
The main purpose of Dime's "Gentle Jelly Cleanser" is to get a deep clean that's still gentle enough for everyday use. This cleanser contains coconut oil and vitamin E, that will leave your skin clean but not stripped.
There is also strawberry oil in the cleanser, which is used for fragrance. I personally don't like the smell of the cleanser as I usually prefer no-scent, but the scent is not overwhelming so it's bearable.
I also noticed that the cleanser doesn't lather too well – but that's not necessarily a bad thing, it's just something up to the user's preference, so keep that in mind as well.
To test how well the cleanser worked to cleanse my skin, I used micellar water afterwards so I could see any additional dirt or residue left. In most cases, when I used the "Gentle Jelly Cleanser", my cotton ball was left with a perfectly clean swipe!
Super Skin Toner
I must admit that when trying Dime's "Super Skin Toner", I was a bit wary. What I look for in a toner is something that will make sure I have thoroughly cleansed my skin and gives me a good base to apply any additional products on.
I have used witch hazel based toners before, but they can be harsh on certain skin types. However, to help combat this potential effect, Dime has also included cucumber fruit extract to help replenish the moisture in your skin at the same time.
Although witch hazel hasn't been my go-to toner for some years now, I can say I was pleasantly surprised by how gentle the "Super Skin Toner" really is. I used it everyday, once a day to it's entirety. It didn't irritate my skin or cause any breakouts, even when introducing products that contained some active ingredients in it such as retinol, so that's a win in my book!
How Can You Use Dime Beauty?
You don't need to completely change your beauty routine to use the products from Dime Beauty. Many of the creams and serums are perfect for use at night or during the day, and hydration is key to great skin. When using one of the serums, you can apply a small amount to your problem spots or use the product all over your face.
A good tip is to wait a few minutes after applying serum to your skin so it can absorb before you head to bed. This helps prevent the serum from rubbing on your pillows and linens. If you use the serum or cream in the morning, wait for your skin to absorb it before you apply your makeup.
Dime Beauty gives you instructions inside each package that tell you how to use the product.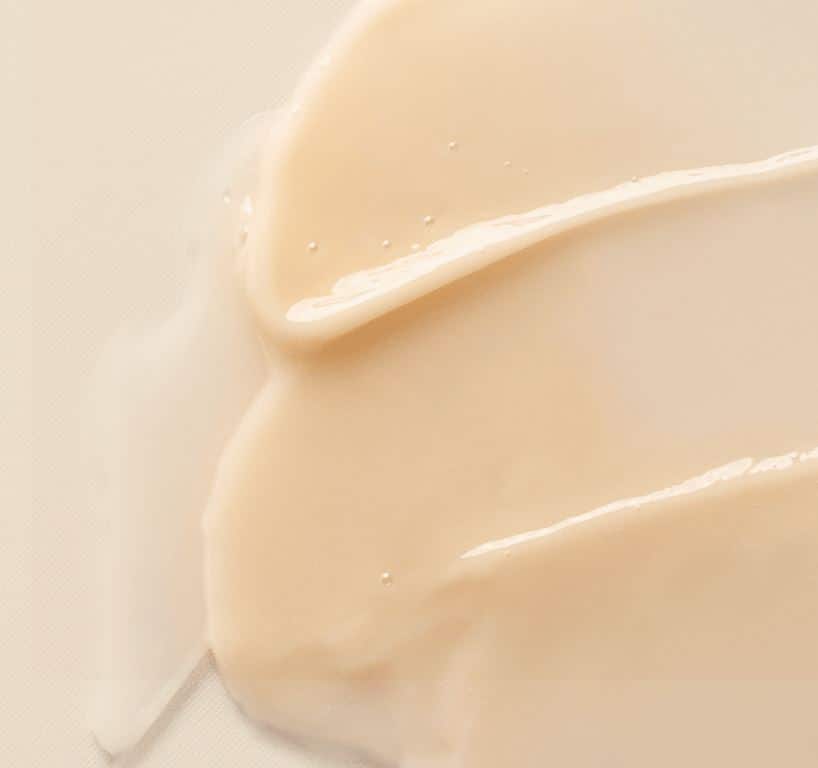 Dime Beauty creams are thick enough that they stay where you need them.
What is the Dime Beauty Rewards Program?
Dime Rewards is a loyalty program the brand designed for its frequent customers.
It's easy to earn rewards without shopping, too. In addition to a birthday gift of 100 bonus points, Dime Beauty gives you five points when you tweet about the brand and five points when you follow the company on Pinterest. Other ways to earn points include:
100 points for writing a product review on the website
100 points when you make three purchases
150 points for adding a photo to a review
150 when you leave a review with a video
Five points for liking the brand on Facebook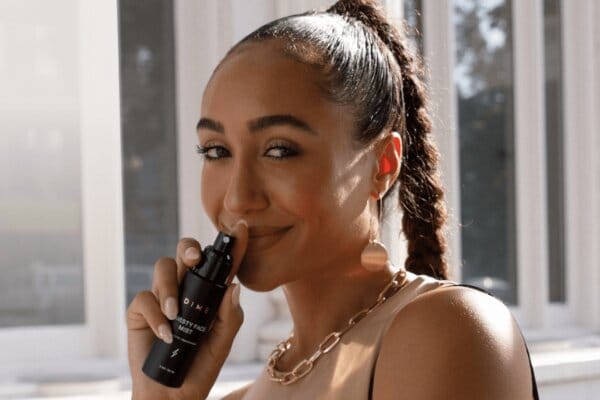 Unlock early access to new and limited edition products as a rewards member.
Should You Buy It?
In my opinion, Dime Beauty is beauty brand worth trying out. My experience was a pleasant one and I would purchase it for myself in the future. The brand is affordable and has products that serve their purpose and are effective.
More than 100,000 customers bought from this brand and wrote positive reviews. Some of the things they loved include:
Dime Beauty offers a 100% money-back guarantee and gives you 60 days to file a return online once your package arrives.
As the packaging is biodegradable, you don't need to worry about adding trash to the landfill.
The brand makes products in small containers that are easy to display in your home or take with you.
All products qualify for a subscription plan that takes 15% off the cost each time you order.
With the loyalty program, you earn points for buying Dime Beauty products and doing other things and also receive big bonuses when you spend more.
It works with afterpay.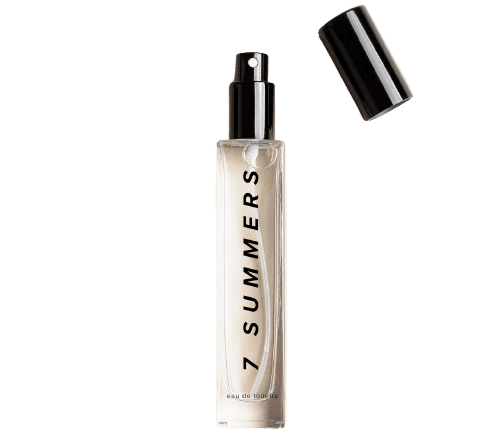 Dime Beauty also makes several perfumes.
Cons to Consider
There are a handful of Dime Beauty cons that I want to discuss, starting with such as:
You can only use one discount at a time. If you have a subscription, you cannot use a coupon with it.
Dime Beauty only makes cosmetics and skincare products for adults. They are not suitable for kids or teenagers.
Though the brand makes lots of skincare products, it doesn't have nearly as many cosmetics.
Products often sell out but still have pages on the site. There is no way to find out when they become available again other than checking the site.
Some customers weren't happy with the results they saw. A few reviews complained that the products offered no benefits.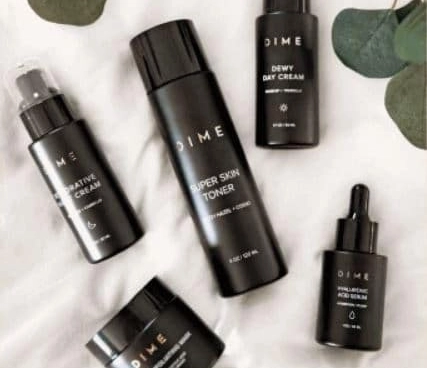 If the prices are too high for your budget, look at the bundles that often help you save.
The Competition
While Dime Beauty makes affordable cosmetics and skin care products that are cruelty-free and vegan, other brands make similar options. We'll take a look at our favorites below.
Beautycounter
Although Beautycounter products are not all vegan-friendly, they are all still cruelty-free! Beautycounter is a popular brand that boasts many rave reviews.
Beautycounter offers many products, Dime Beauty doesn't, including a priming serum, cleansing balms, charcoal masks, and more.
FITISH
Similar to Dime Beauty, FITISH is a brand that has a 15% off discount you get for signing up for their mailing list. As one of the newer vegan beauty brands on the market, it sells some of its top products through popular mall stores as well as online.
The Tone Down Body Cream for $30 is popular with women who want to tone their skin, while those who need to boost their hair often choose the $25 Cleanish Dry Shampoo that doesn't require water. FITISH also makes beauty products that let you enjoy the benefits of CBD such as the CBD Gentle Face Cleanser for $37.
Beauty Heroes
One of the hottest brands on the market is Beauty Heroes. Customers love that this brand has a commitment to both its shoppers and the world. All products use ethically sourced ingredients and are both vegan and cruelty-free. They are free of the microplastics that other products use and can damage the environment.
You can also use these products if you have allergies because they do not use artificial scents or dyes. Signing up for the Beauty Heroes mailing list helps you save 10% off when you shop for cleansers and exfoliating serums that use strong acids.
Evolve Beauty
Evolve Beauty is a UK beauty brand that ships to the United States. The free skin quiz asks you multiple questions to identify the needs of your skin and the products that you should use. You can save money when you spend the minimum amount to qualify for free shipping or join the mailing list and get a 10% off coupon.
Though this brand does not sell cosmetics, it offers loads of skincare products such as Daily Renewal Face Cream for $41 and Hyaluronic Serum 200 for $43. You'll also find deodorants and other products that use organic ingredients from Evolve Beauty.
Final Verdict
My experience with Dime Beauty was pleasant. I didn't see any "wow" factor results, but the products did as they were advertised. I also experienced no skin irritation or breakouts, so that's always a good thing. In short, a product that keeps my skin in check with no flare ups or irritation is a product I would recommend others to try.
Dime Beauty is also priced very reasonably for vegan products, so that's another reason I feel confident recommending people to give Dime Beauty products a try.
I also recommend that you join their mailing list. Once you sign up, you receive a 15% off coupon that applies to your whole order.
Additionally, Dime Beauty offers some helpful how-to articles. Each one covers a different product and shows you how to use it along with some tips you might try. Dime Beauty also offers a skin quiz, to help tailor-pick which products will work best for your skin!