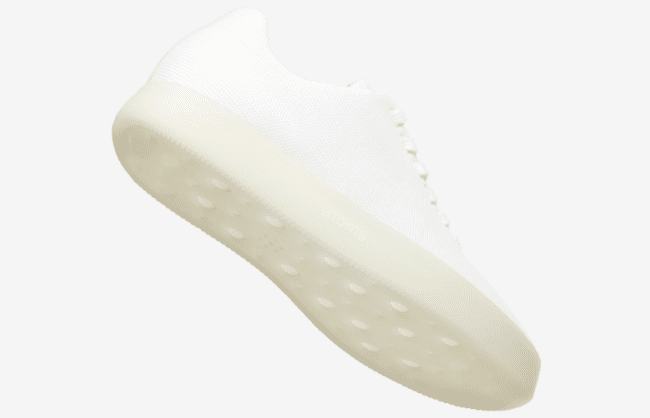 What are Atoms Shoes?
Sidra Qasim and Wagas Ali came up with the idea for a shoe brand that would only offer one design each year. They spent some time traveling around the world before creating a minimalist sneaker. Not only is this shoe suitable for men and women, but it comes in multiple colors that you can match to your wardrobe. Their main standout is their unique fit, with shoe sizing narrowed down all the way to quarter sizes.
Atoms currently offers the Model 000 and the Model 001, which are quite similar to the running shoes that other brands make. Unlike those brands though, Atoms does not put a logo on their shoes. As a bonus, you can customize the size down to quarter sizes to make sure that they fit as comfortably as you want.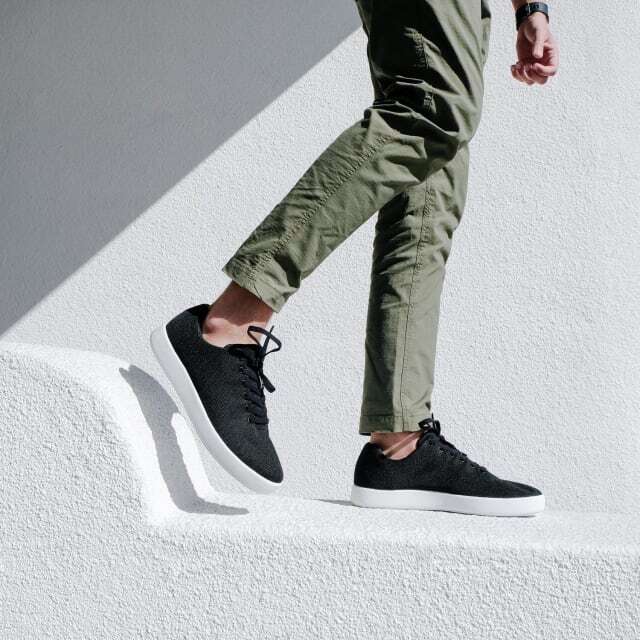 PROS
Free returns let you try different sizes and send back the shoes you don't need
The shoes help reduce and even eliminate common foot odors
You can choose the color options you want
All orders come with free shipping
Refer your friends to earn shoe discounts
CONS
Limited edition designs are only available for a short period
The shoes are expensive
Not as many options as other shoes have
BOTTOMLINE
Atoms offer custom shoes in a range of quarter sizes that offer the fit and comfort you want. Not only do you get free shipping and returns, but the company gives you discounts when you refer your friends.
Product Features
Price: $129+ for shoes
Returns: Free within 30 days
Exchanges: Free within 30 days
Discounts: 10% off if you qualify
Sock Prices: $15 per pair
Shipping: Free through the mailing list
Atoms Shoes Review
Thanks to the cushioned insole, the 000 make you feel as though you're walking on air. This insole weighs less than similar ones do and is removable. Atoms claims that you can wear these shoes daily without feeling any discomfort.
Personally, my favorite time to wear my Atoms shoes is when it's time to take my dog out for his daily walks! We go about three times a day – so I can feel any discomfort by the end of the day if I'm not wearing the right shoes!
With Atoms, I notice I have a bit more spring in my step I have adequate support to jog and even run around with ease. As a bonus, the shoes are resistant to water, so I don't have to worry about damaging them if it happens to be raining outside.
How to Care for Atoms Shoes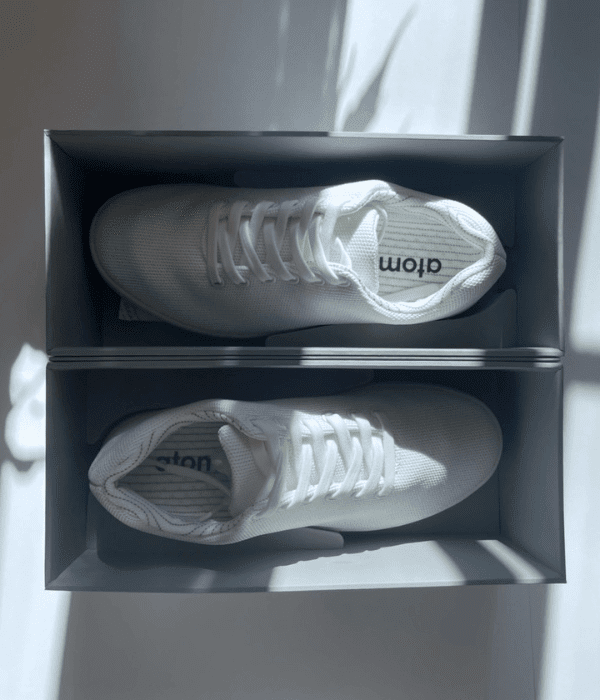 So, after three casual wears, my shoes got a few scuffs. Although it is not recommended that you machine wash your Atoms shoes, you can still do it if you feel your shoes need a deep cleaning.
However, my shoes only just need a bit of a touch-up cleaning. The cleaning method recommended is to just touch up certain areas with any cleaning solution and use a soft-bristled brush. I didn't have a toothbrush, so I just used a magic eraser with dishwashing soap and a bit of a diluted bleach solution.
If you still feel like you'd prefer to give your shoes a thorough wash through the machine, Atoms recommend that you use the following steps:
Remove the insoles from your shoes.
Place small shoe trees inside that maintain the structure of the shoes.
Put the shoes inside a pillowcase along with a few towels for extra padding.
Turn the washing machine to the gentle cycle and select cold water.
Once the machine finishes its cycle, remove the shoes and let them sit until they fully dry.
Please keep in mind that heat can damage both the shoes and the insoles. Using hot water in your washing machine or using a dryer can warp the insoles if you forget to take them out and damage the foam inside.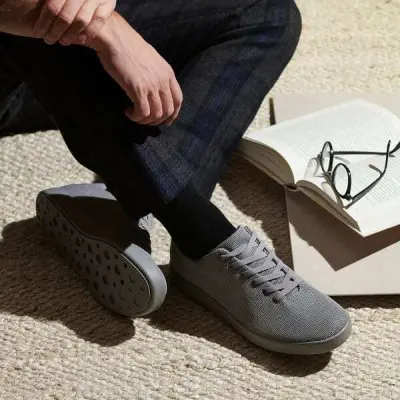 Proper care will keep your shoes looking as fresh as they did right out of the box.
Who Would Benefit from Atoms Shoes?
Nearly anyone who wears shoes would benefit from a pair of Atoms shoes. A big portion of its customers includes those who aren't sure what size they need.
This is where Atoms really shine, as finding the perfect fit for each person is their primary goal. With sizes as specific as quarter sizes, it's a highly customizable fit.
You may not realize that your shoe size can change even years down the road. Some women go up a size when they're pregnant and after they give birth, while others go down a size when they lose some weight.
These are good shoes for those who want a classic look with great functionality. With Atoms, you can pick from classic shades such as Black and Navy along with White and Gray.
Others we think would benefit from shoes from this brand include:
Customers looking for a classic style of sneakers.
Shoppers who want to try the odor-fighting benefits of the copper lining in these shoes.
Those on the hunt for shoes that they can wear all day and still feel comfortable.

Atoms shoes will benefit anyone who needs a good pair of comfortable sneakers.
Should You Buy It?
It's easy to look at Atoms shoes and wonder why people spend so much money on simple shoes. You should keep in mind that Nike and other brands have running shoes that cost just as much or even more.
Is upgrading to the new Model 001 worth it?
In June, Atoms released their updated version of the Model 000 – the Model 001. It is very similar to the original model with a few changes and improvements.
Some of the most notable changes are a price bump. The model 000 retailed for $129 USD while the Model 001 currently retails for $159. Atoms also are not offering quarter sizes for the new shoes, but instead has opted for a stretchable material to accommodate a similar sizing.
Both the Model 001 and Model 000 are available to purchase on the Atoms website.
You can review the full list of changes provided by Atoms below: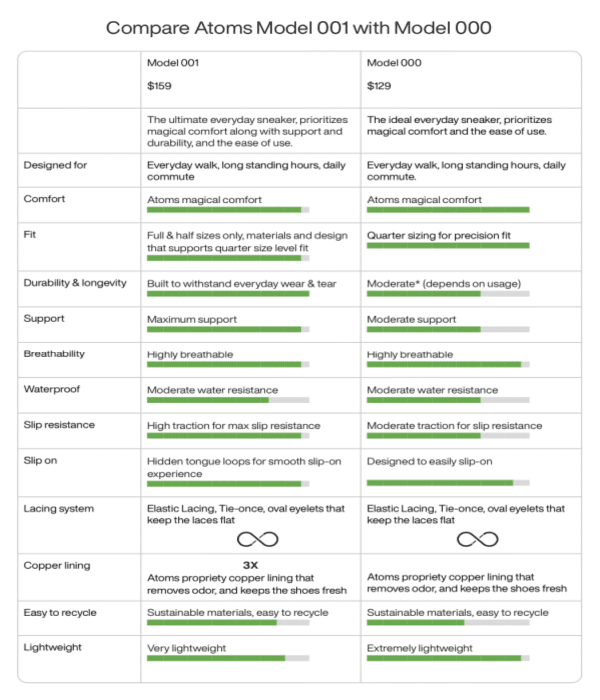 Cons to Consider
Though many customers love this brand, some weren't as happy with the shoes or the service they got. One of the big issues is the price. Not everyone can afford to drop $129 on a single pair of shoes let alone the limited edition designs that can climb to $169 or even $180.
Others pointed out that the brand's designs are quite similar to those offered by established brands for less. For many, it came down to the fact that the shoes look expensive but don't have as many benefits as other shoes in this price range do.
With Atoms, you can tighten the laces once and never adjust them again.
How does Atoms Shoes Compare to the Competitors?
ASICS
ASICS is a unique brand. Though it was popular in the 90s, it became less popular in the 2000s before rebounding again. Many runners swear that this company makes the best running shoes and won't buy from anyone else.
If you aren't sure which pair is right for you, the Shoe Finder can help. It asks you multiple questions about your stride and shoe size to recommend a few pairs for you. Some shoes are available for around $120 to $140, but there are also more expensive shoes priced at $250 or more. You'll find shoes for specific activities, including volleyball and tennis.
GIESSWEIN
GIESWEIN claims that it is an alternative to Atoms and even has an entire page filled with shoes that are similar to those offered by the brand. One thing to keep in mind about this brand is that it makes shoes from real wool, which expands and contracts as the shoes become wet and then dry. The wool allows the shoes to mold to the shape of your feet and fits just as comfortably as Atoms shoes do. Both the shoes for men and women start at around $100 and climb to $130 and come in dozens of bright and neutral colors.
Rothy's
Fans of social media have probably come across Rothy's a few times. This brand is popular with women on the go because the shoes are washable and go anywhere. You can even roll up a pair and keep them in your car for emergencies. While the flats have a classic look that is suitable for the office, the brand also makes loafers and sneakers that you can wear around town. Women's shoes sell for $125 and up. Rothy's also makes shoes for men that are just as comfortable and convenient. At $275 per pair, the men's boots are the most expensive shoes.
allbirds
Another popular option is allbirds, which makes shoes for men and women. They retail for around $100 and have comfortable wool outers along with laces that you don't need to adjust. Women have tons of options, too such as everyday sneakers and running shoes. The Trail Runners SWT offer lots of traction and are durable enough for off-road running and all types of trails. While the Dasher is more expensive at #135, this shoe is available in two colors of wool and is perfect for daily wear.