Huel Complete Food Review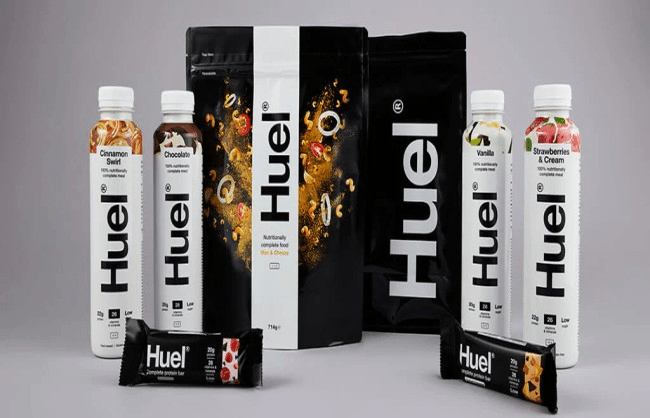 What Is Huel?
Huel is a nutrition company that sells meal replacement shakes, powders, and other food items. Their nutritionally complete meals are easily mixable with water and intend to keep you full for hours while making sure your body gets vital nutrients and minerals. Huel was named to imply "Human + Fuel", as an attribution to their powerful, nutritious, products.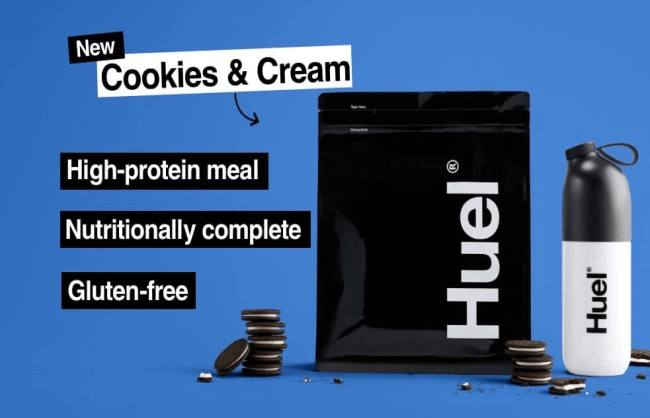 Huel is made from plant-based sustainable ingredients and was created to help people lose or manage their weight while saving time and effort. Their quick-mixing, drinkable mixtures provide a quick and efficient way to get important nutrients to customers.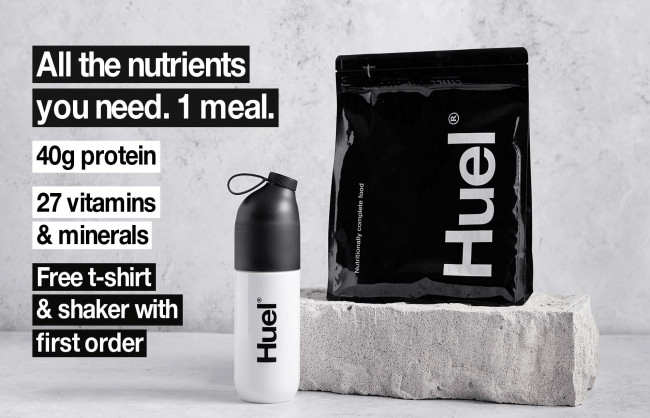 PROS
Convenient for on-the-go meal replacement
Bulk options to save money
Offers many nutrients
Rather expensive
CONS
Bland and weird texture
The shaker bottle is not great quality
Results may very
Users may gain weight back after stopping Huel
BOTTOMLINE
Huel is a meal replacement company that strives to help customers manage their weight. The shakes claim to bw 100% nutritionally complete and offer a filling substitution to meals.
Product Features
Plant-based
Carbs, fats, protein, fiber
27 essential vitamins & minerals
Convenient for on-the-go
$2.21 per meal
Subscription members save 10%
Huel Products
Huel Black Edition Powder – $85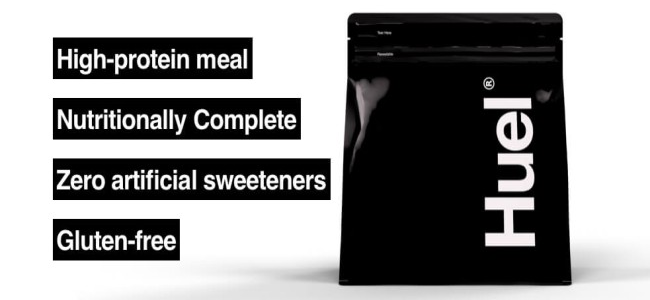 The Black Edition powder contains 50% less carbs, 33% more protein, zero artificial sweeteners, and is gluten-free. This product has all 27 of the vitamins and minerals that the original Huel powder has, but with new and improved features.
Huel Complete Protein Bars – $75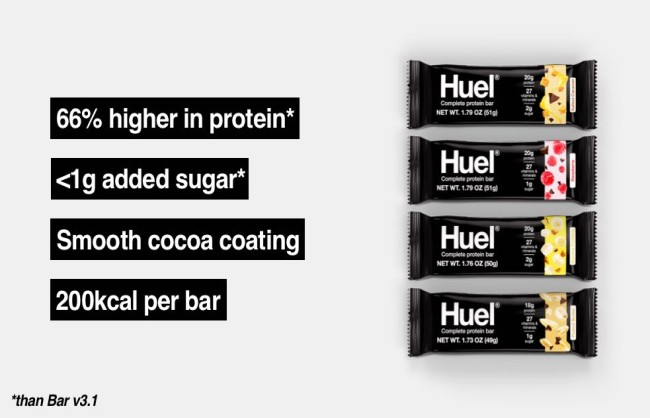 The Huel Complete Protein Bars have less than 1g of added sugar, 200kcal, added protein, and delicious flavor. With four flavors to choose from; salted caramel, banana pudding, raspberry, peanut butter, and a variety mix, every customer is sure to find something they will love.
How Can You Use Huel?
You can use Huel to help you on your weightloss journey. Their products can help support your workouts and your busy schedule. The powder and bar options provide easy, on-the-go meals that are quick and convenient. Furthermore, their high protein and low calorie content, paired with the high vitamin and nutrients are a great addition to your diet. These products can keep you full while fueling your body, leaving you less hungry and more energized.
Where Can You Use Huel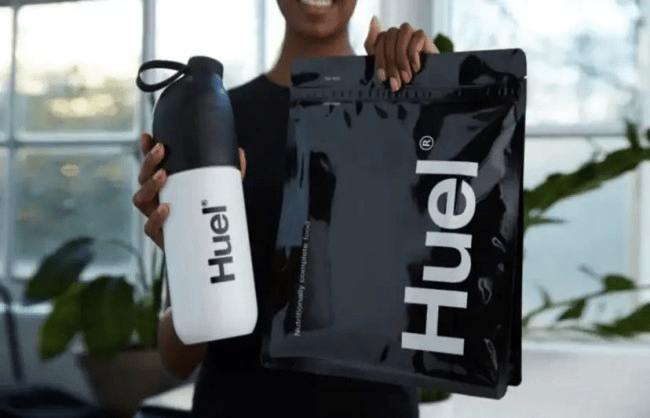 The greatest thing about Huel is that it can be used with a busy lifestyle. By simply mixing the powder with water in the included blender bottle, you can drink your meal replacement on your way to work or right after a workout. You can take Huel bars with you anywhere, making these products great for home, travel, or any busy schedule.
Who's This For?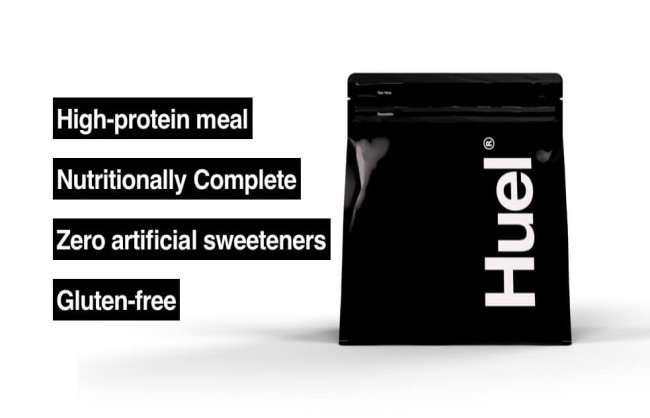 Huel products are great for those trying to lose weight, add nutrients to their diet, save time, and much more. With Huel's many benefits, so many people could enjoy these products. While weight management products are not for everyone, if you enjoy trying new health products, Huel may be worth a try.
Some people who may benefit from Huel include:
The person with a packed schedule and no time for lunch
The person trying to lose weight and save time
The person trying to increase their vitamin and nutrient intake
The person worried about their health, looking for an easy way to get more protein
The person who wants to stay full longer
Should You Buy It?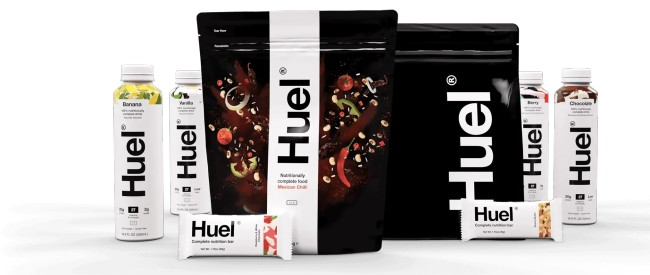 If you do not need to lose weight or gain muscle, Huel would likely not benefit you. But if you are interested in losing weight, gaining muscle, and adding vitamins to your diet, Huel may be a perfect fit. This product is great for people with busy schedules who are looking for an on-the-go nutrient packed option. If you are trying to lose weight and save time, Huel is worth a try! With many flavors and products, everyone looking for weight management help can find something at Huel.
Cons to Consider
While many customers are very happy with their experience with Huel, some consumers do have varying complaints. Some of the cons of Huel products may include:
Bland or gross taste and consistency
Can feel boring and repetitive compared to real food
Rapid energy spending
Digests faster than food
Expensive
Poor quality blender bottle
Where to Buy
While some supplement or nutrient stores may carry Huel products, the best places to purchase Huel is directly from their website, or via Amazon. If you are looking to save money by purchasing in bulk, the Huel website is a great place to shop. On the other hand, if fast shipping is a priority, Amazon may be a good option for Huel powders and bars. In order to view all of Huels products, flavors, and sales, I would recommend searching on the Huel website before anywhere else.
The Competition
Ka'Chava – $69.95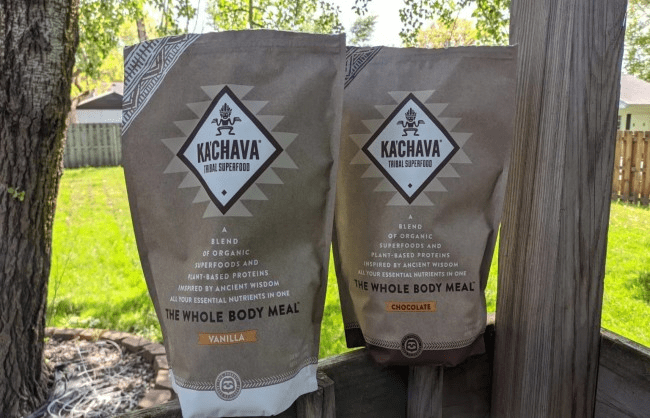 Ka'Chava claims to be the world's healthiest meal replacement product on the market. Using plant protein, super greens, omegas, vitamins, minerals, probiotics, super mushrooms, and much more, Ka'Chava fuels your body with many healthy ingredients. With many flavors to choose from such as coconut acai, matcha, and chai, everyone is sure to find something they love.
PhenQ – $53.85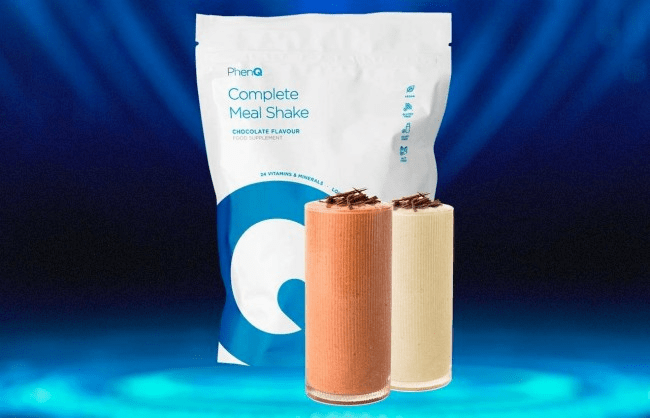 PhenQ meal replacement shakes are affordable and nutrient packed. The powder contains digestive enzymes and is Keto-friendly. With 254 calories and 16g of whey protein, this meal replacement shake is great for a low-carb diet. If you are looking for a more affordable meal replacement shake to try, PhenQ is a good pick.
Final Verdict

While Huel meal replacement products do run rather expensive, they are highly rated and nutrient packed. While some consumers do not enjoy the flavor of Huel shakes and bars, they are great for on-the-go vitamins and minerals. Huel keeps you feeling full and supports weight loss and muscle growth.
Resources and Further Reading