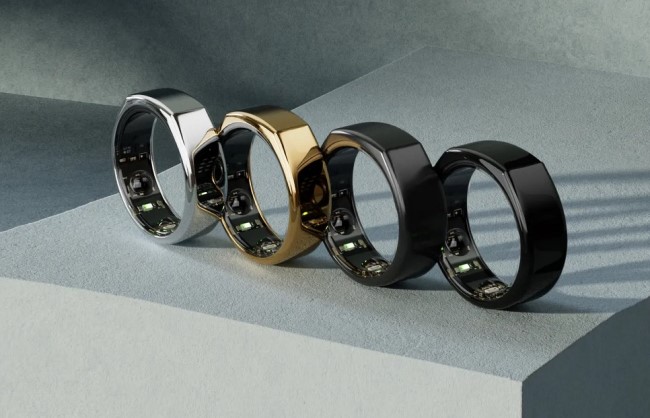 What Is Oura Ring?
The Oura Ring is the latest fitness/health tracking option on the market. While most monitors use a bracelet format, such as Apple Watch and Fitbit, the Oura Ring is worn on your finger. The $399 ring and $5.99 monthly membership provides users with a lightweight, comfortable personal monitoring system. The ring is capable of tracking workouts, heart rate, temperature, sleep, and more.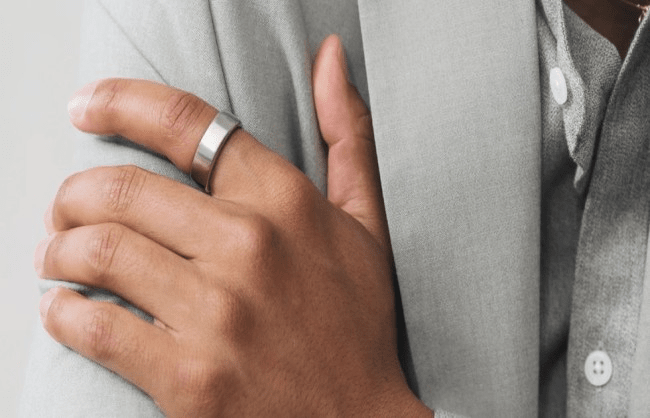 Gaining attention on social media and with celebrities such as Gwyneth Paltrow, Shaquille O'Neal, Kim Kardasian, and Prince Harry, the Oura Ring is the latest fitness craze. While the hefty price tag may turn people away, most customers are incredibly happy with the product and believe it is worth the cost.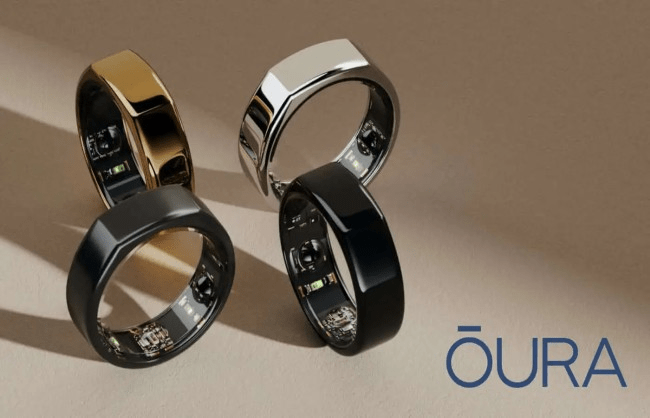 PROS
Incredible technology and health features
Sleek design
Comfortable feel
Long battery life
Compatible with smartphones (iPhone & Android)
Waterproof
CONS
Expensive
Not many designs
Not a flexible material
Rather thick feel
Have to look on phone for data
Montlhy membership fee
BOTTOMLINE
The wildly popular Oura Ring, is the latest lifestyle tracker that can be worn around your finger, rather than your wrist. The ring aims to provide accurate health information to users through smartphone pairing.
Product Features
Heart rate monitoring
Temperature checking
Sleep monitoring
Lightweight
Workout tracking
How Can You Use Oura Ring?
The Oura Ring can provide you with information and data about your health, sleep patterns, and workouts. In order to use the Oura Ring, you simply download the Oura App from the iOS or Google Play store. You can then charge your ring using a USB power source and pair the ring to your phone or device. After this, follow the in-app instructions and set up an Oura account.
The waterproof, durable, lightweight ring can then be worn at any time. Whether you are at the gym, working, swimming, or even sleeping, Oura ring will be tracking and monitoring your physical health.
Where Can You Use Oura Ring?
Oura Ring is intended to be worn at virtually every moment of your day. In order to gain and track the most accurate health information, Oura needs to see changes throughout the day, week, and month. Being able to compare your workout heart rate to your resting heart rate, or comparing sleep patterns is key in determining changes in health.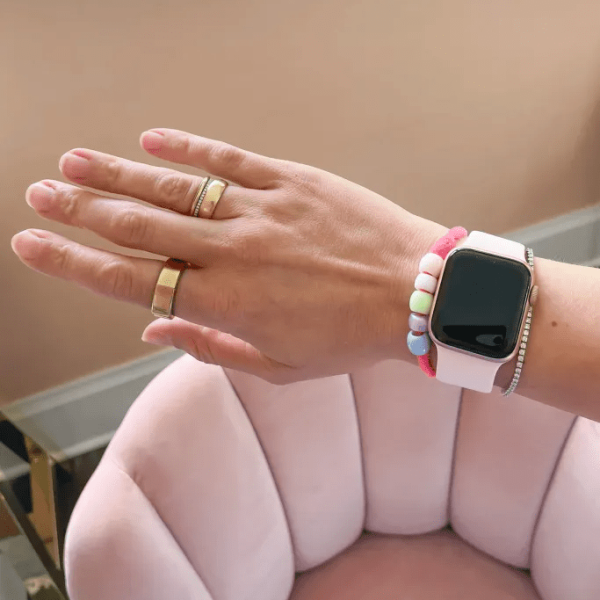 For this reason, wearing an Oura ring all the time is suggested. You can wear this ring to literally anything. The ring is water-resistant up to about 330 feet, making it capable of use while swimming or snorkeling.
Who's This For?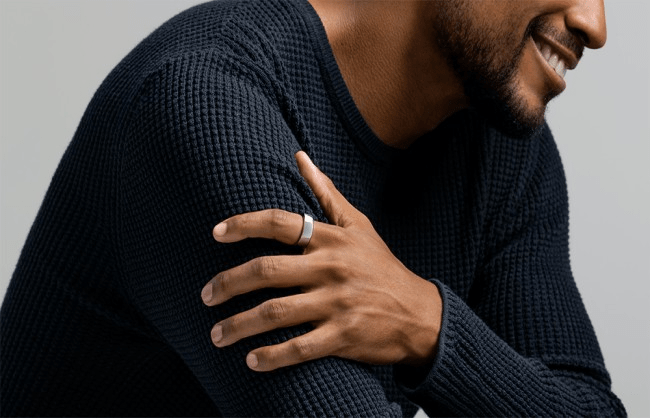 The Oura Ring is a great option for anyone looking to easily and efficiently track their health data. Maybe you have tried workout tracking bracelets or watches in the past and simply do not like the feel on your wrist. Oura Ring is perfect for anyone who is more comfortable wearing rings than bracelets. If you would like to learn more about your daily health and vitals, Oura Ring is the perfect solution. This product may be great for those who:
Want to track their heart rate but hate wearing bracelets/watches
Are looking to learn more about their health and lifestyle habits
Need to monitor their vitals such as pulse, heart rate, and temperature
Want to start working out more and tracking their steps
Should You Buy It?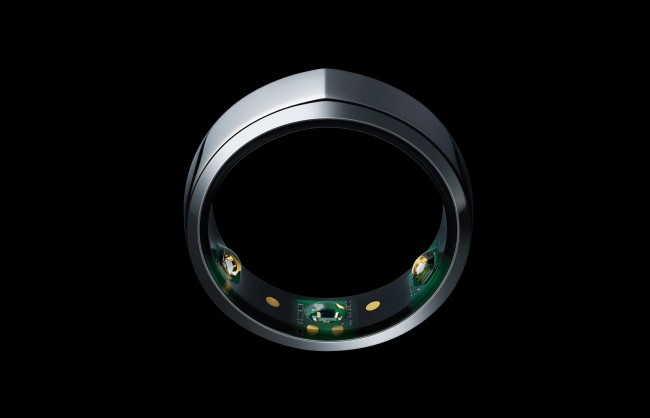 While Oura Ring is rather pricey, weighing in at $399 per ring, customers swear that the product is worth the price tag. Customers love the high tech features that Oura provides, as well as the lightweight and minimalist design. Users never have to take their ring off, whether they are showering, in a hot tub, working out, or sleeping. The battery lasts about one full week, making it simple to wear every day. If you are looking for a new fitness tracker and want to invest in high tech, easy wear products, Oura ring is worth a try.
Cons to Consider
While many consumers swear by Oura Ring, there are still some cons to consider before spending $399. Some of these cons include:
Does not have a display/must look at phone to see data
Uncomfortable to wear while playing contact sports, lifting, etc.
People who cannot wear jewelry at work (factory workers, machine operators, electrical workers, etc.) can not wear this product
People may assume it is a wedding band
Can not tell which type of workout you are doing
If laying in bed awake, it skews sleep pattern data
Where to Buy
Oura recently released a partnership with Gucci. As this brand is rather high-end and has become a staple for celebrities, Oura decided to do a designer partnership. The Gucci Oura ring retails for $950 at Gucci stores and online.
Other than their designer partnership, the only place to purchase Oura is directly from their website. Oura is not currently available in stores, so you need to know your ring size before ordering.
The Competition
Circular – $259
The Circular Smart Ring is extremely similar to the Oura Ring, although it retails for quite a bit less. The design is just as lightweight and sleek, making it a great minimalist option. The ring comes with a portable charger, multiple designs, and they can provide you with a sizing kit if you do not know your ring size. The Circular ring features a sleep tracker, activity tracker, and heart rate monitor.
ORII – $129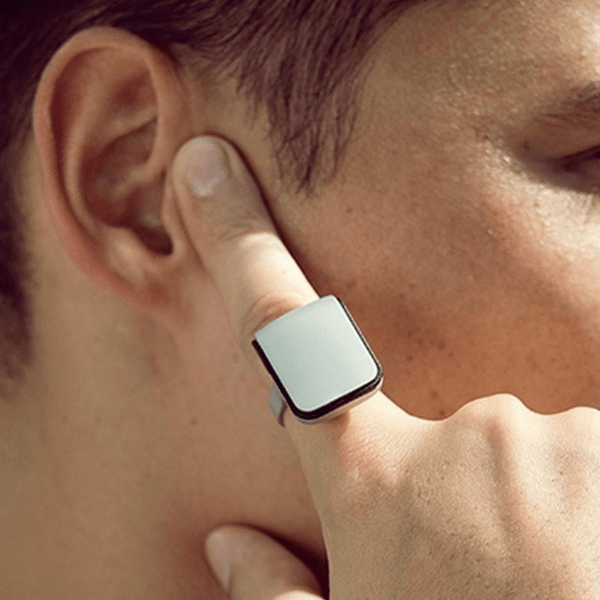 The ORII Smart Ring is much cheaper than alternatives on the market, yet serves a different purpose. The ring is intended to help users reduce screen time, by allowing them to answer calls and messages from their screenless ring. The square shaped ring looks similar to a bluetooth device that you would place on your ear.
Final Verdict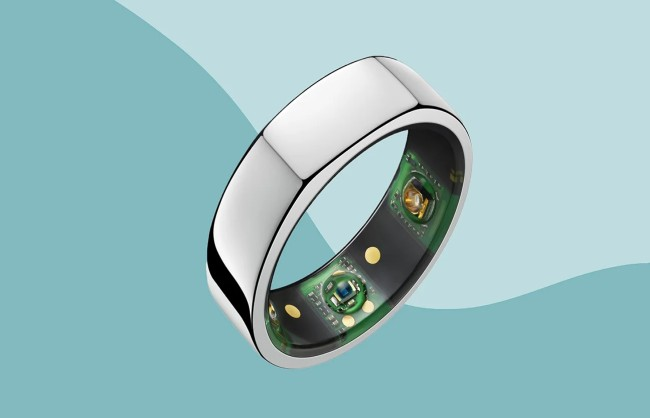 While the Oura Ring is rather expensive, it is a high-end product worth the hype. If you have the budget to purchase a new smart product, this is a great option. With limitless capabilities, you can wear this ring under water, in the shower, while you sleep, and literally all day long. With a long battery life and surplus features that provide important health data, it comes as no surprise that Oura Ring has become so popular.