Il Makiage Foundation Review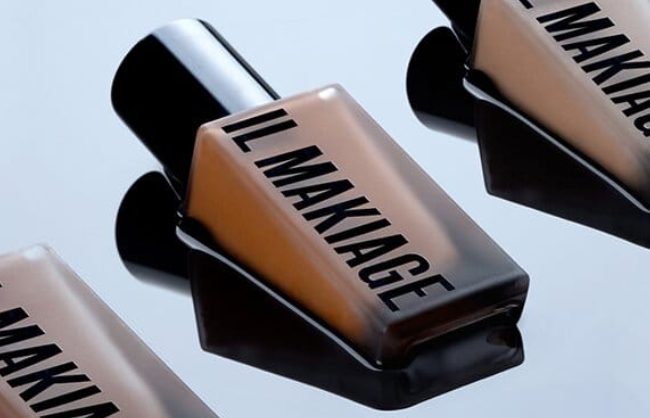 Product Features
Price: $45
Shades: 50
Warranty: Returns within 14 days
Auto-Replinishment: 20% off and delivery every two to four months
Discounts: 10% off through the mailing list
Other Products: For face, lips, eyes, brows, skin
What is Il Makiage Foundation?
Buying makeup online sounds easy in theory, but all it takes is one visit to a popular beauty website for you to see that it takes much more time than you thought. There's always a risk that you might buy the wrong shade and get makeup that is way too dark or light for your skin. It's almost impossible to shop without hearing about influencers either. They're on every social media site and have deals with top and new brands to showcase some of their products. Il Makiage is a new brand that wants to take some of the hassles out of buying makeup on the web.
Il Makiage has a quiz that asks you a series of questions to determine which foundation shade is right for you. It takes less than two minutes to complete this quiz. The brand also works with popular influencers and lets them post videos on the site. They offer their honest feedback about select products and tips on how you can use those products. Though the brand started in 1972 as a traditional makeup company, it shifted its focus in 2018 to online shopping and helping customers find their perfect shades. Our Il Makiage foundation review will look at the two foundations from this brand along with some of the other top products.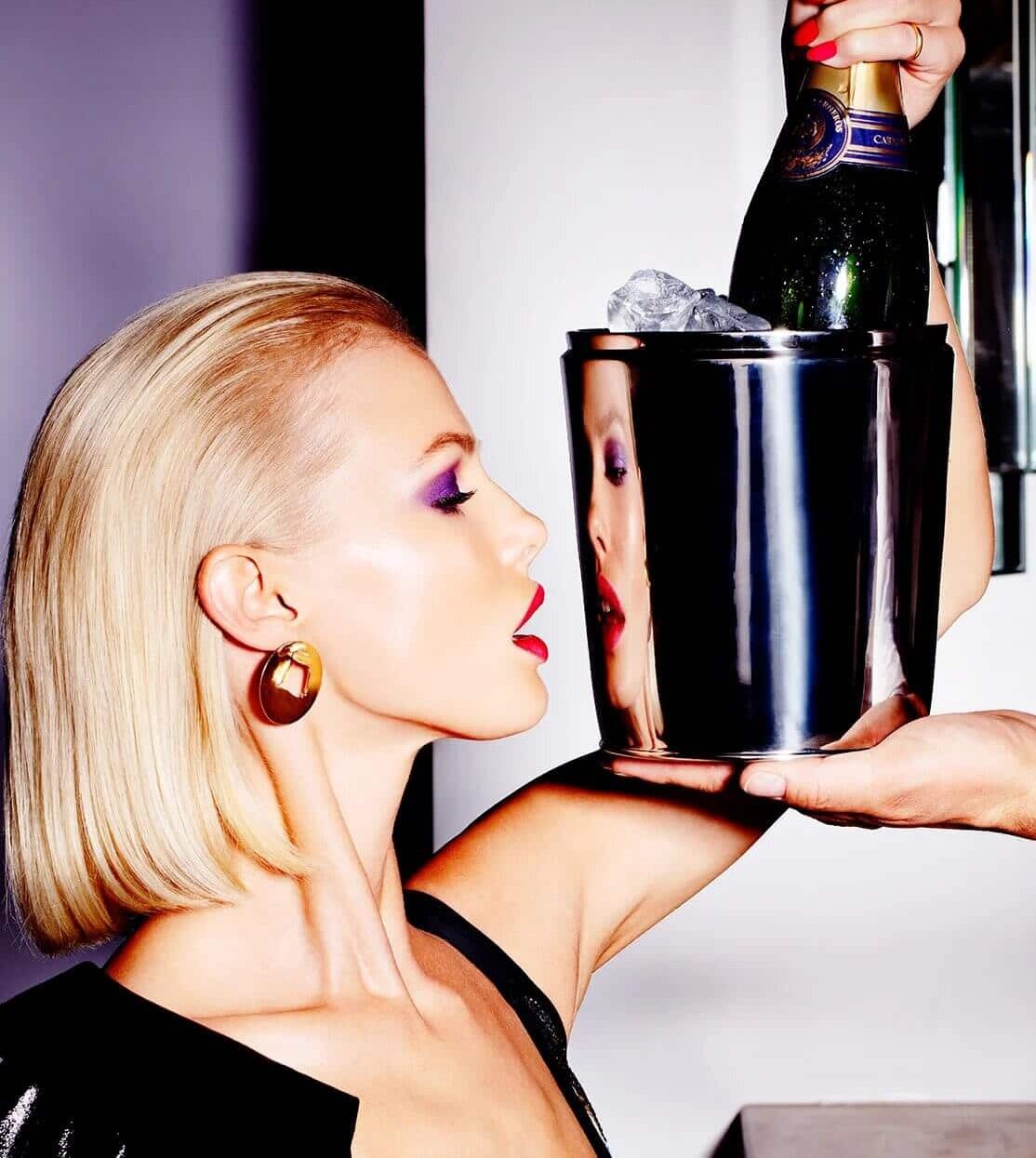 Il Makiage foundation gives you the perfect amount of coverage for any occasion.
PROS
Available in 50 different shades
Covers most problem spots
Works with other makeup from the brand
Lets you take a quiz to find your perfect shade
Offers free shipping in the US
CONS
Is too thick for some women
May not match your skin tone
Some customers said the brand double charged them
BOTTOMLINE
Il Makiage offers a foundation quiz to help you choose the right shade from 50 options and offers two different types of foundation. You get free shipping when you order a single bottle or multiple products.
Woke Up Like This Flawless Base Foundation
Do you envy women you see on the street with flawless skin? You might assume that they never need to worry about blemishes and other problem spots because they roll out of bed looking amazing. Woke Up Like This Flawless Base Foundation helps you become one of these women. Whether you spent the night dancing with friends or worked long hours and didn't get to bed until three in the morning, this foundation gives you the even tone and flawless skin that you want. It goes on smoothly and dries just as smoothly to ensure that it doesn't leave behind any streaks.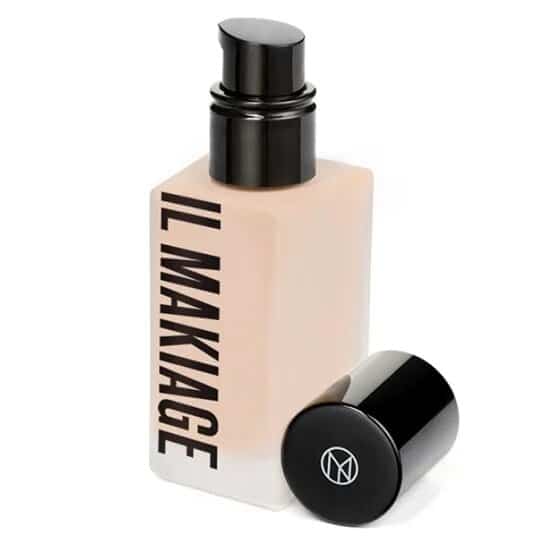 Available for $45 per bottle, this foundation is suitable for women with tan or deep skin tones as well as those with light and medium skin tones. You can even find your color based on the undertones in your skin such as yellow or pink. We recommend that you take the quiz to make sure you get the right color. It comes in a bottle with a pump top that allows you to apply the foundation with your fingers or a makeup sponge. Il Makiage also makes primers and powders that you can use with the foundation to make it last all day or night.
Taking the Il Makiage Foundation Quiz
Taking the Il Makiage foundation quiz to find your perfect shade is easy and only takes around 90 seconds. The quiz first asks about your skin type. Do you have dry skin that craves moisturizer or oily skin that requires powder? Maybe you have balanced skin that always looks nice or combination skin that needs a little extra help. You then need to choose the amount of coverage that you want. Il Makiage offers options such as medium, full and light along with options for those who want to use other products to hide blemishes and other flaws. You can also tell the site what type of finish you want, including:
Matte, which dries to a flat finish with no shine
Natural if you want a uniform and natural look
Luminous for those who want a natural and sleek glow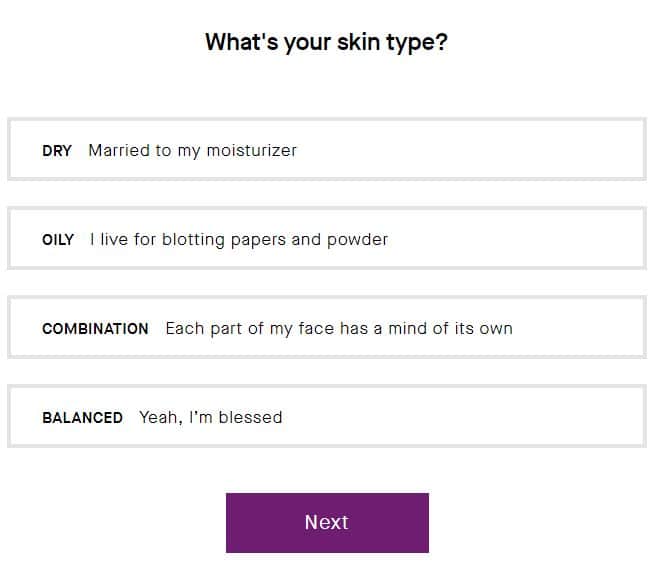 There is even an option for women who don't know what they want. Il Makiage will then give you a series of photos and ask you to pick the ones that best match your skin. Other questions ask about your skin's undertones and how often you wear foundation as well as how you prep your skin. When you reach the end of the quiz, the site asks for your email address and will send your perfect match to you.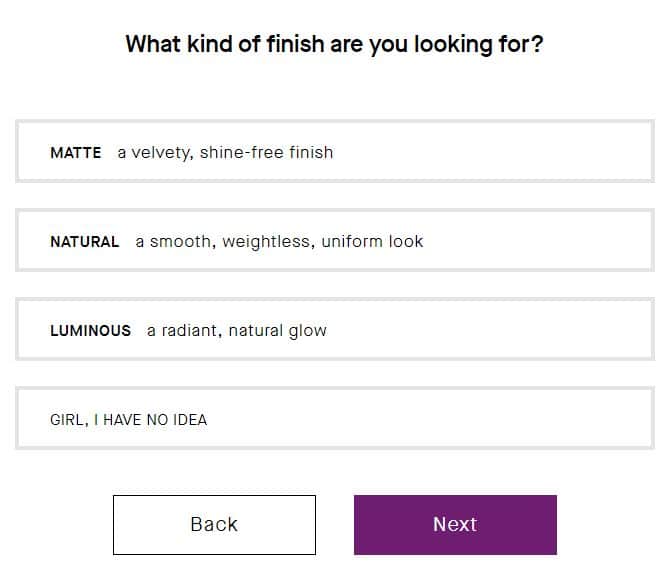 How Can You Use Il Makiage?
No matter which type of foundation you buy, you can easily apply it at home. We recommend that you start with a cleanser to prep your skin. If you have dry or flaky skin, use a thin layer of moisturizer before your foundation. Apply dabs on your forehead and cheeks as well as your chin and nose. Use your fingers to slowly blend the moisturizer into your skin and then wait up to 10 minutes for it to fully absorb. Squeeze two pumps of the foundation into your hands and dip a makeup sponge into it. You'll use the sponge to slowly apply the Il Makiage foundation to the center of your face and work your way out to the edges.
With the same sponge, carefully feather the foundation into your skin, making sure that you blend the different areas together. You can dab the sponge against your skin or use any light motion. If you need to use concealer, apply it once you finish with your foundation. The last step involves a setting spray that sets your look and helps it last for hours. You can also use a primer, but you'll want to use it after your moisturizer dries.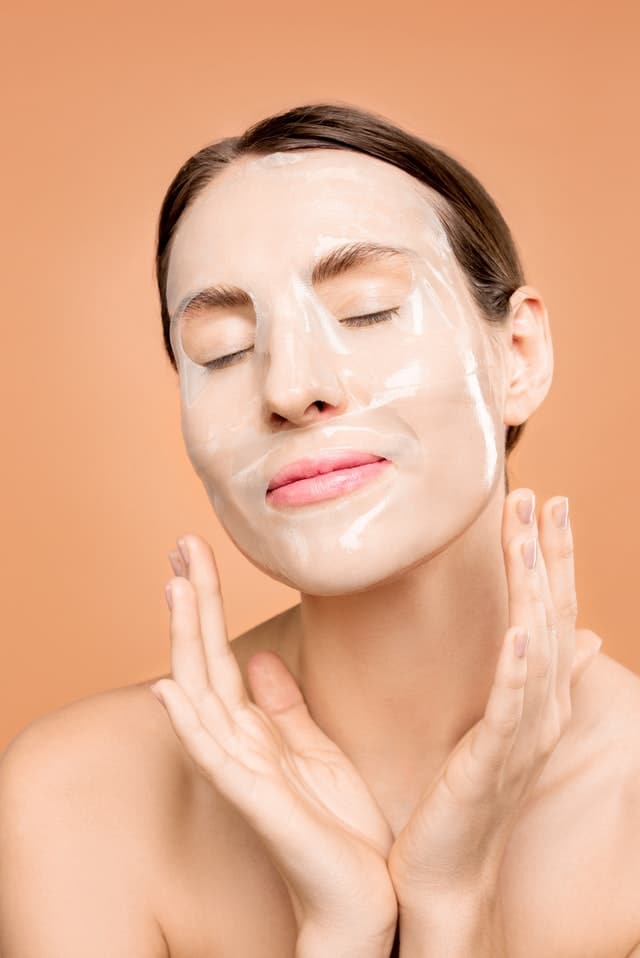 Using a moisturizer before your foundation will keep it from flaking off.
Il Makiage After Party Next Gen Full Coverage Foundation
Some women need more coverage than others, which is why Il Makiage makes the After Party Next Gen Full Coverage Foundation. Though it comes in 50 colors to match light and dark skin tones, this foundation offers more coverage than the other version does. Designed to give you an airbrushed appearance at home in less time, the foundation has many benefits. It has deep pigments that hide blemishes and discolorations that embarrass you and powders the reduce the appearance of fine lines and large pores. It gives you the flawless skin you thought was impossible for just $45.
Il Makiage refers to this foundation as the ultimate party trick because it does so many different things. It offers medium coverage to hide your flaws but also lets you build onto the foundation with concealer and other products to get more coverage. The foundation stays where you put it and won't flake off or settle into the lines on your face. This is a foundation that you can wear all year round when you want coverage. Not only can you wear this foundation on a cold or windy day, but it works just as well as on hot and humid days.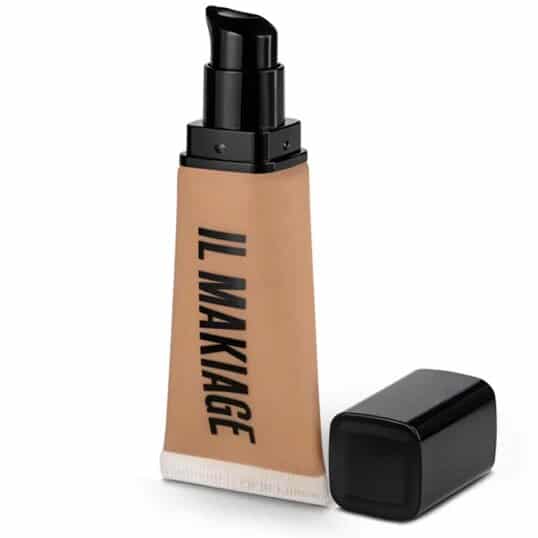 Where Can You Use Il Makiage Foundation?
Have you ever bought a foundation that looked good in the bottle but didn't perform the way you expected? Foundation from other brands can move almost as soon as you apply them. If you hit the gym, you may find that your foundation settles into the fine lines and large pores on your face by the time you finish your workout. The same thing can happen if you sweat when hanging out at home or playing with your kids. Il Makiage makes foundation for women who want a lot of coverage but don't want a foundation that ends up all over their faces. Some of the places where you can use this foundation includes:
At work when you want to look and feel your best.
On date nights when you want to hide some or all of your flaws.
If you have plans with friends and want to look amazing all night.
When running errands.
There is no limit to where you can use Il Makiage foundation. You can choose from two different types and get help picking the best shade for you. Whether you use the foundation on its own for some coverage or mix it with other makeup products, it's easy to get the look that you want.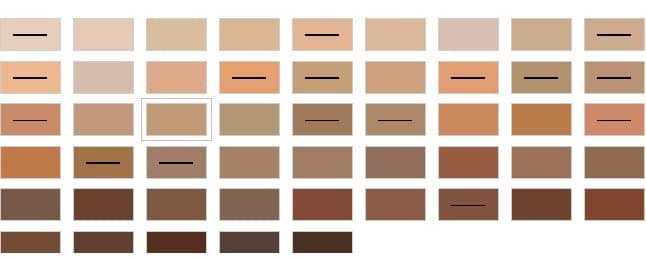 Il Makiage offers both foundations in 50 colors that match light and dark skin tones.
Who's This For?
Are you tired of spending money on makeup that doesn't match your skin? A big issue with other brands is that they do not accept returns of opened products. As soon as you open that foundation and discover it doesn't match your skin, it becomes your property because you cannot return it or get your money back. Some brands offer help via makeup counters. You need to meet with a makeup artist to get help choosing the right shade. Not only does Il Makiage help you find a shade from the comfort of your home, but the brand accepts returns for up to 14 days after your delivery date. This lets you try the new foundation and send it back if it's not the right color.
Il Makiage also has an auto-replenishment program that lets you buy foundation and other makeup on a set schedule of every two to four months. Not only will the brand ship the products you need when you need them, but you'll also save 20% on those orders. We recommend Il Makiage foundation for women who want a medium to full amount of coverage. This foundation is also a smart choice for women who need help choosing a good shade and those looking for an easy way to save money on regular orders.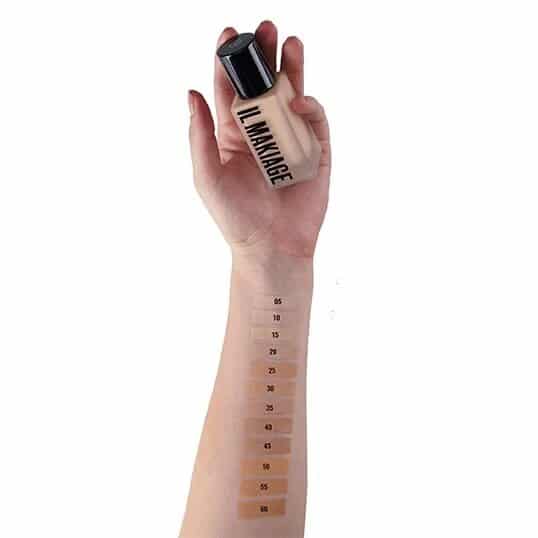 Il Makiage helps you find a foundation shade that matches your natural skin tone.
Should You Buy It?
There are many reasons why Il Makiage has so many five-star reviews from online customers. They love that they can watch their favorite influencers talk about the brand and view the tutorials that show them how to apply the foundation and other makeup. With auto-replenishment, you get 20% off future orders of your foundation and can choose how often you need it from two to four months. Other reasons why we think this foundation is a must buy include:
You can choose from two different foundations to get the coverage that you need.
Il Makiage has a quiz that asks you multiple questions to help you find a shade that matches your skin.
If you choose a shade that doesn't match as well as you expected, you have 14 days to return it after it arrives.
Il Makiage makes shades that match both the lightest and darkest of skin tones.
It has a lightweight feel that feels as though you put on no makeup.
You can use just the foundation or pair it with a primer and/or setting spray to make it last longer.
The foundation will not sink into your fine lines as others can.
You don't need to worry about oils and parabens or other ingredients that can cause breakouts.
It Makiage makes other makeup that you can use with this foundation.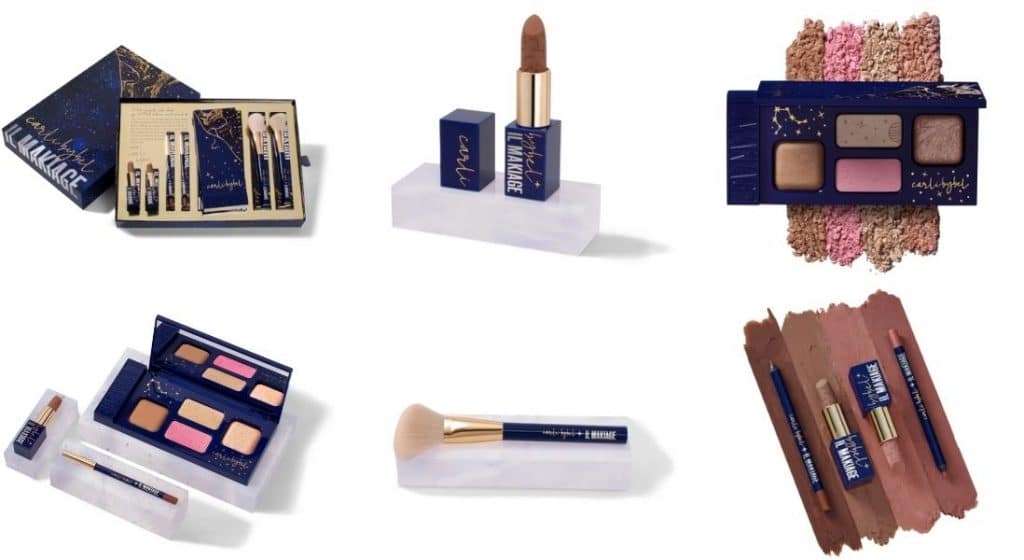 Il Makiage partnered with different influencers to create several new makeup lines.
Cons to Consider
Despite the positive Il Makiage foundation reviews that we found, we also saw some negative reviews. A big issue is with the foundation quiz. The quiz requires that you look at photos and choose which ones best match your skin. When we took the quiz, it kept showing us two photos that were very similar, which made it hard for us to select one. You'll need to look at similar photos to determine your undertones. Some customers claimed that they took the quiz more than once and got different responses each time. Others said that they got a foundation that didn't match their skin, even though the quiz said it did. There were also complaints about the high price that Il Makiage charges. It's on par with what other high-end foundations cost though. Other complaints that customers had about this makeup brand and its foundation include:
Some customers said that the brand charged them twice for the same order and took a lot of time to refund their money.
You only have 14 days to make sure that the shade matches.
A few women thought that the foundation was too thick for daily use.
The shipping can take a long time.
Many customers had a hard time getting refunds from Il Makiage.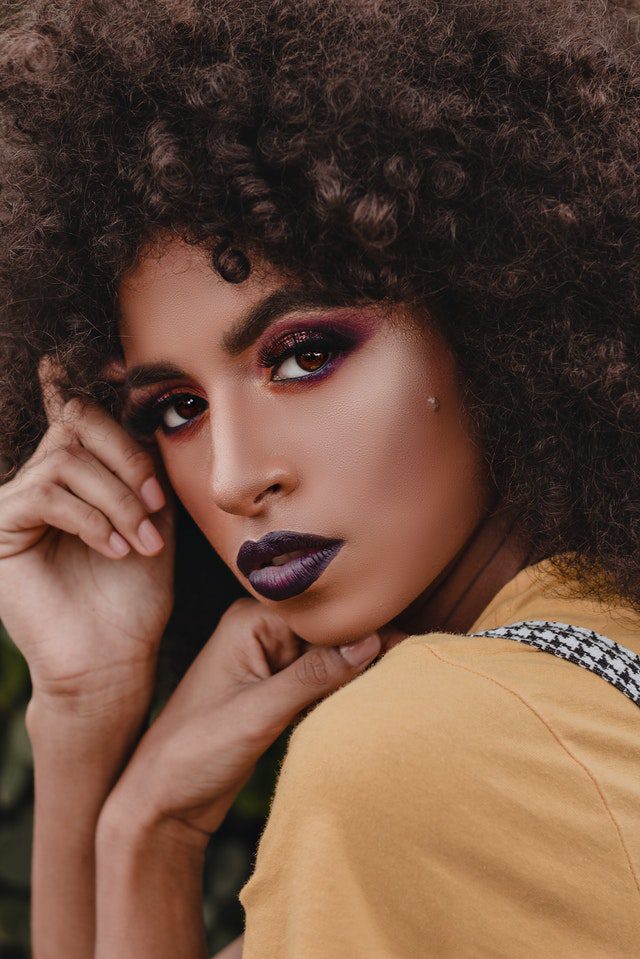 Il Makiage foundation can feel heavier than you might expect when you use it with other products.
Other Products from Il Makiage
Though we focused our review on Il Makiage foundation, we also wanted to talk about some other great products that you can try such as F*uck I'm Flawless. Retailing for $31, this concealer comes in shades that match all skin tones and undertones. There is a quiz that allows you to see what shade you need to order. The concealer does a good job of hiding the dark circles and bags under your eyes and making dark spots and discolorations practically disappear. As it dries to a matte finish, the concealer can even help you look as though you slept more than you did.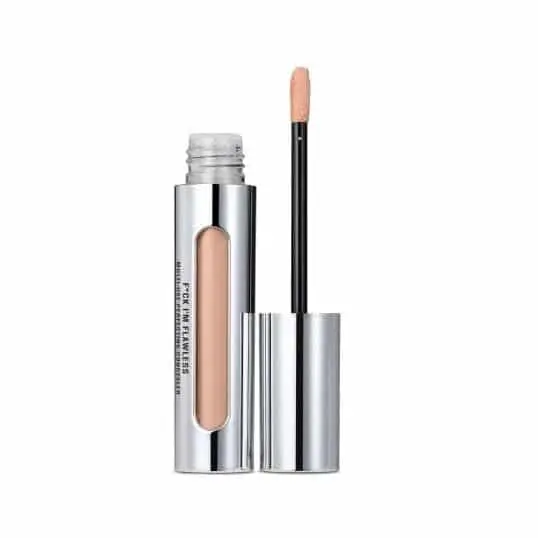 Are you tired of lipsticks that wear off within a few hours? You might see the color on everything from your partner's collar to your water bottle. Il Makiage makes several lipsticks that last longer such as its Infinity. Designed to give you the matte finish that you want, this lipstick comes in shades such as Guilty, which is a metallic shade and Diva, which has a matte finish. It sells for $22 per tube and lasts for hours. We also like the Color Master Lip Palette for $39. This palette includes six different glossy and matte shades that are suitable for any occasion.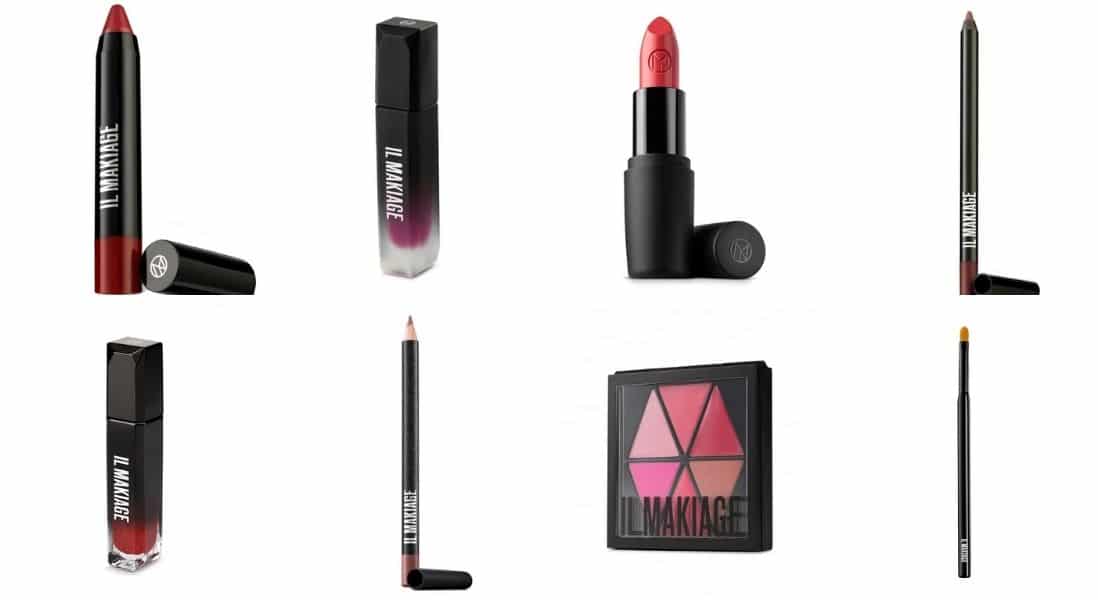 Do you love following all of the latest trends in the brow world but worry that you can't pull off those looks in real life? Il Makiage has you covered with tons of brow products that work great. As a bonus, you'll find tutorials that show you how to use each one. Many women like the Brow Pen that comes in five colors that match your brow colors. For only $22, you get a pen that is easy to use and gives you the brows you want. We also like the Hypnotize Fill & Fix Brow Shaper. Retailing for $22, it looks similar to a tube of mascara and comes with a wand that helps you easily apply the liquid to fill in and shape your brows.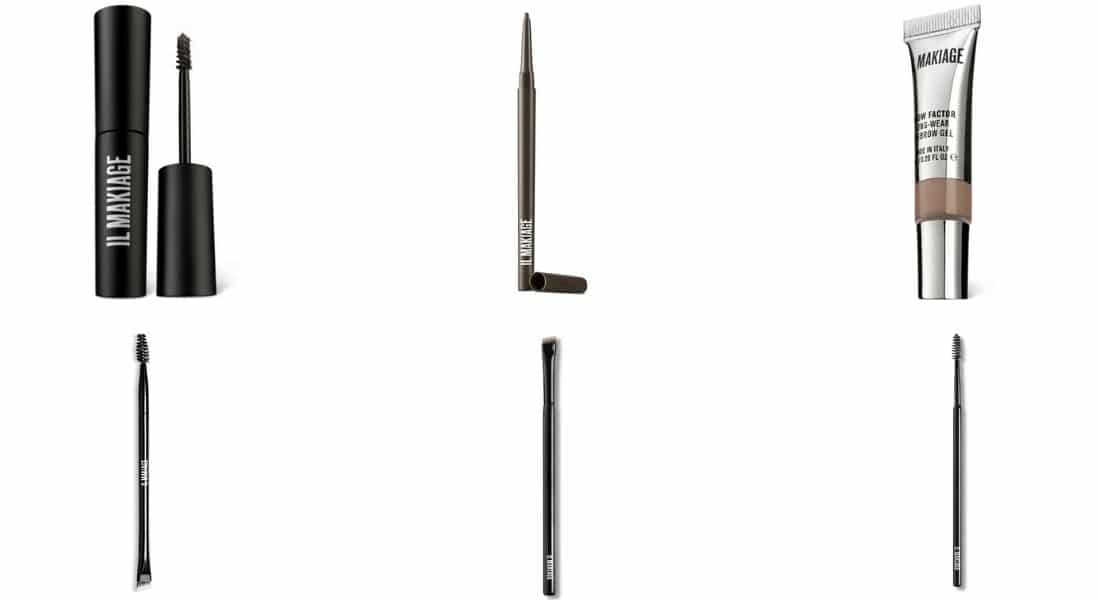 There are other products suitable for your eyes, too. Many customers love Black Card, which is a mascara that sells for $25 per tube and comes in multiple colors. Not only does this mascara lift and lengthen your lashes, but it also curls them. Black Card is also available as an eyeliner for $21 that is waterproof and won't smudge. You may want to consider some of the eyeshadow palettes from Il Makiage, too. With the Color Boss Pro Palette, you get 12 dark and light metallic shades for $89. You can save money with the Color Boss Master Palette, which sells for $49 and features eight shadows.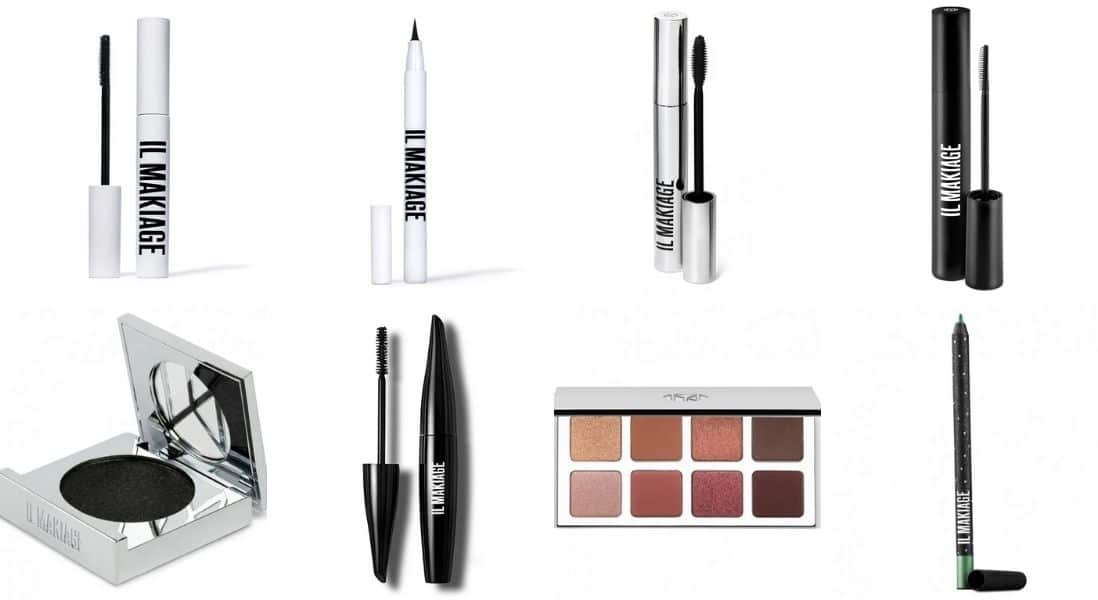 Il Makiage expanded into the skincare field and now offers several products that restore the damage to your skin. Some of our favorites include:
Magic Moisturizing Sun Foam ($59): Suitable for use on both your face and body, this foam has a thick consistency that is easy to apply. It stays where you put it and protects your skin from sun damage.
Power Repair Night Serum ($68): Why fight the signs of aging on your own when there are great products like this one that you can use? This thick serum is perfect for using on those fine lines and wrinkles on your face and works as you sleep.
Power Boost Serum ($49): This serum gives you another way to battle the signs of aging and is suitable for use at night or during the day. It uses vitamin E and other ingredients that give you younger-looking and healthy skin in months.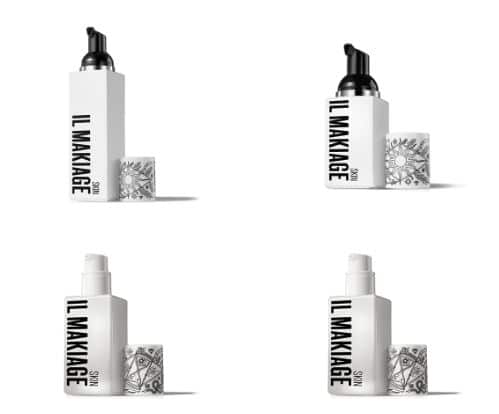 Where to Buy
You don't need to go far to buy Il Makiage foundation because you can click here and visit the official site whenever you want. We recommend that you scroll to the bottom of the homepage and join the mailing list before you do anything else. This lets you hear about upcoming product launches and sales. You also get a 10% off coupon that works on your next order. Il Makiage will also notify you when new influencers join the brand or current influencers post new videos. Some of the other things we love about the Il Makiage website include:
You can take the foundation quiz and answer a few questions to find your right shade. There are similar quizzes that can help you choose the right colors in other products, too.
Il Makiage lets you shop by talent. This feature helps you find products recommended by your favorite influencers.
The site has tons of tutorials that show you how to use different products. Popular influencers post each one and offer some unique tips.
With the trending looks section, you can see some of the hottest makeup looks around. This section includes links on how to do those looks yourself.
The FAQ section covers all of your questions about buying from Il Makiage.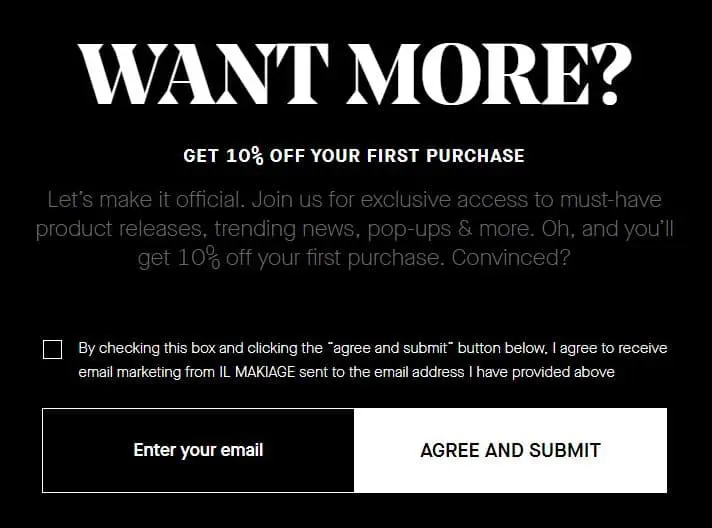 The Competition
Il Makiage makes two different types of foundation that work for most women. We found similar products that cost around the same along with some that are cheaper.
Urban Decay Stay Naked Weightless Liquid Foundation
Many women love the products from Urban Decay, especially the brand's Stay Naked Weightless Liquid Foundation. Designed for all-day wear, this foundation lasts for up to 24 hours and comes in a pump bottle that makes it easy to apply. There are dozens of available colors that range from pale white to dark black. Urban Decay shows how different colors look on real women. With the rewards program, you earn discounts and other rewards for each product you buy. This foundation is also available through an installment plan if you can't afford the $39 price tag.
NYX Total Control Drop Foundation
Do you worry about using too much foundation and making it look cakey on your skin? NYX offers this Total Control Drop Foundation for women who want more control over their foundation and those who want to use less. It comes in a small bottle with a built-in dropper that helps you get just the right amount of foundation every time. The vegan formula comes in dozens of shades that match all skin tones. Many pro makeup artists love the foundation for the coverage it offers. Just as many customers love it for its low price of just $14.
Perricone MD No Makeup Foundation
If you need to wear makeup but prefer a makeup-free look, try the No Makeup Foundation from Perricone MD. You can buy a single bottle for $60 or sign up for an auto deal and pay only $51 when you need it. The broad-spectrum formula evens out your skin tone and reduces dark spots each time you use it. This foundation provides even more benefits over time. Though it only comes in one shade, it is easy to use and dries to a semi-matte finish. The brand offers installment plans through Zip and afterpay on most products.
DermaBlend Flawless Creator Lightweight Foundation
Another alternative to Il Makiage foundation is this Flawless Creator Lightweight Foundation from DermaBlend. It retails for $40 per bottle and qualifies for afterpay installment plans. The brand has a "Find Your Shade" tool that shows you different skin tones and how the shades look on them to help you choose the shade that matches your skin. While there are fewer options for women with lighter or darker skin, women with medium tones will find lots of options. This foundation has a weightless feel and pure pigments that provide more coverage. It is suitable for combination, normal and oily skin.
Final Verdict
Foundation is a makeup product that you can use every day. Just the right amount will hide blemishes and dark spots along with skin discolorations and imperfections. Many women have a hard time finding the right shade, especially when it comes to online shopping. Your monitor can easily change the way the foundation looks and cause you to buy one that isn't right for your skin. Il Makiage takes the guesswork out of picking your shade with an online quiz that takes only 90 seconds to complete. Once you finish the quiz, the brand sends you an email with your shade number and a link to buy it.
Il Makiage has two foundations that are perfect for daily wear. They cover all of your problem spots and work with concealer and any other products that you want. The brand has an auto-replenishment program that lets you subscribe to your favorite type. You'll get a new bottle of foundation every two, three or four months and save 20%. There are also primers and other makeup that you can add to your order. We recommend Il Makiage foundation for women who want a good foundation that comes in colors that work for them.