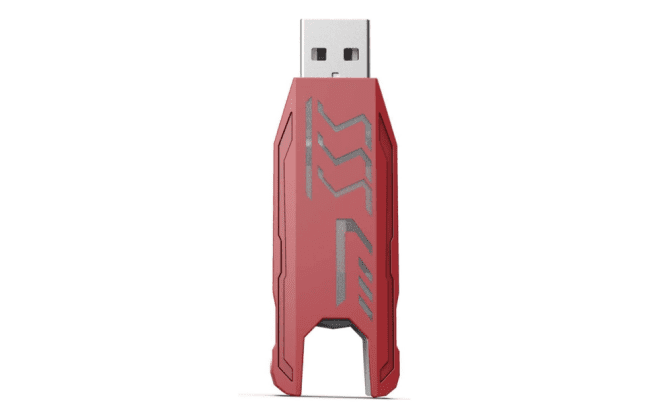 In today's world, you need your computer more than ever before. Even a minor failure can result in a catastrophic loss. This is why the makers of InfinitiKloud came up with a tool that can help you avoid those losses.
When creating my InfinitiKloud review, I took the gadget for a test spin to get an idea of how it performed. I also looked at other InfinitiKloud reviews to see the pros and cons that customers had. If you have valuable data on your computer and worry about what you'll do if the hard drive fails, you'll want to check out our InfinitiKloud review and learn more about this handy gadget.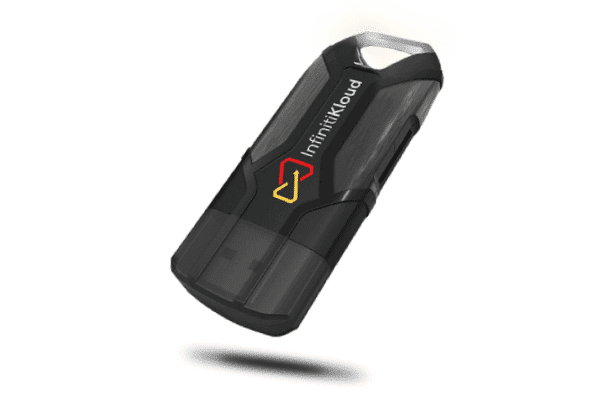 The InfinitiKloud proves that good things can come in small packages.
PROS
Lots of space to store all types of files
Compatible with Android, Windows and iOS devices
Easy to use
Support for English and other languages
CONS
Can corrupt or damage some backup files
Some devices will not recognize it
Not compatible with all versions of the Windows operating system
Doesn't come with a manual or any instructions
BOTTOMLINE
When you need to transfer files or create a backup of your system, the InfinitiKloud is the gadget for you. It functions in the same way that most flash drives do but comes with a password option to keep that data secure. You can store thousands of files on the drive.

iReviews Shopping Assistant
Find the best prices for this and many other products with our chrome extension
What is the InfinitiKloud?
Experts recommend that you create a backup of your computer regularly. How often you create a backup depends on what you do with your computer and how often you use it. If you have a big project for work or school, you may want to create a backup of the file every time that you change it. When your hard drive fails, a back up ensures that you still have all the data you need.
The InfinitiKloud is a USB flash drive that has 64GB of storage space. It has a password option that allows you to prevent anyone from viewing your files, making it great for anyone who shares a home with other people. This little flash drive can hold photos, videos, documents, games and apps. You can use the USB stick to scan your computer and find files that you still need to make copies of too.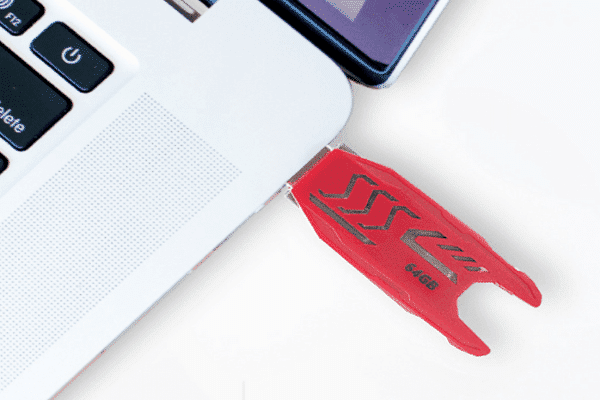 Why Should You Use the InfinitiKloud?
One reason you should consider the InfinitiKloud is that it makes it easy to search through files. Other backup systems will save every file on your hard drive, including those that you forgot to delete. With the InfinitiKloud, you can choose the files that you want to copy and look for the most important data.
InfinitiKloud is also super simple and easy to use. The InfinitiKloud is a device that any system can recognize, including Macs and Windows computers. It will even work with Android devices that have a USB port. The InfinitiKloud allows you to back up your favorite photos saved on a phone without emailing or downloading them.
I can tell you from personal experience that spending days, or even longer, on an important project only to have it be lost due to a device failing is a very rough experience. That's why it's important to back up all your files on something like Infinitikloud. So in case something happens, like your computer gets an unfixable virus or your phone gets broken, you have all your precious files backed up on another device.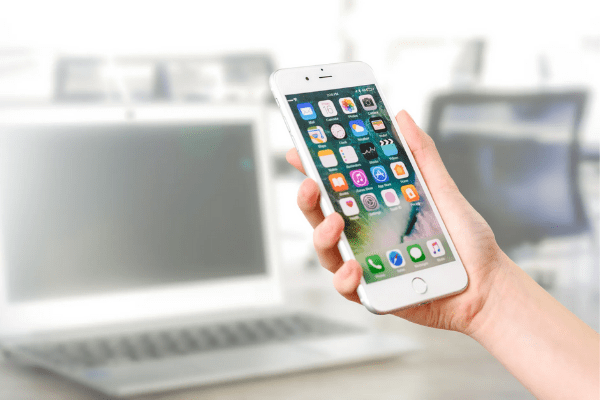 The InfinitiKloud is one of the only USB flash drives that are compatible with Android phones and devices.
Technical Features of the InfinitiKloud
InfinitiKloud is compatible with all operating systems, including iOS devices, Android phones and devices that run Windows. You just need to have a computer or device that is compatible with a USB device to use it. Some of the other tech features that you might love include:
3.0 USB speed
One-click option
No internet required
64GB of storage
Compact design
What are Some of the Benefits of Advantages of Using the InfinitiKloud?
Infinitikloud is more than just an ordinary flash drive. Some of the things this drive can do are;
It automatically detects files for you
You can view the statistics relating to each file, including the size and the most recent edit date
InfinitiKloud creates backup copies of the files that you need
You can create copies of files that you saved under different names and those that have multiple versions
It helps you find and delete files that you saved elsewhere
With one click, you can view all the files saved on the device and organize them
You can create and transfer backup copies in less time than other devices
With multiple languages supported, you can use the InfinitiKloud in English or another language
You can easily move files back to your device from the flash drive
No matter where you use your computer or any other device, you can use the InfinitiKloud with it.
How Can You Use the InfinitiKloud?
If you've used a USB flash drive before, you'll have no problem using InfinitiKloud. All you need is an available USB port on your device. Once you turn on your computer, insert the InfinitiKloud stick into one of your open ports. Within a few seconds, your computer should recognize the device and issue a pop-up window that asks what you want to do. You'll want to click on the device name to load it and view any files that are on it.
What Should You Do if Your Computer Doesn't Recognize the InfinitiKloud?
Restart your computer before inserting the InfinitiKloud a second time
Try using a different USB port
Enter your settings to manually select the device
Contact the manufacturer for a replacement if these steps do not work
Where Can You Use the InfinitiKloud?
You can use the InfinitiKloud in any situation where you would typically use a USB flash drive. Does your boss often ask you to take work home? Taking your desktop home is impossible, but you can easily plug in the InfinitiKloud to make backup copies. Once you get home, insert the stick into your computer and open those files. Not only can you save copies on your home computer, but you can quickly save your edits and changes to the original files or create new versions of them.
The InfinitiKloud is a handy tool that you can use at home or on vacation too. It takes minutes to connect the InfinitiKloud and moves those files to a separate drive. This makes it easier to share your files later too, as you can let loved ones borrow the memory stick to make new copies. It's also an easy and convenient way to create a full backup of any device.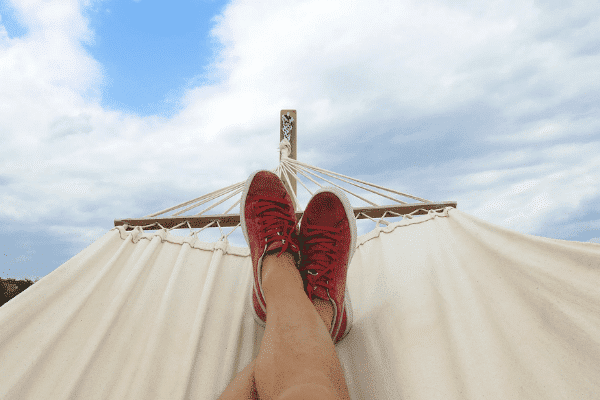 The InfinitiKloud lets you enjoy your vacation without worrying about how much space is left on your memory card.
Who's This For?
One of the nice things about the InfinitiKloud is that anyone can use it. Some of the people I recommend use the InfinitiKloud include:
Students who work in computer labs and other places
Busy professionals who often take work home with them
Bloggers and online writers who need quick access to photos
Those who like sharing their daily experiences and trips with others
Anyone who worries about losing files
No one expects to get an error message when they turn on their computers, but it can happen. If you suffer any type of mechanical failure, you'll love knowing that you backed up your hard drive with the InfinitiKloud. You can use this flash stick device with any other gadget that you have too.
What Causes Computer Failure?
Any type of moisture or liquid that reaches the hard drive
Excessive heat
Exposure to extremely cold temperatures
Power outages
Shorts in the battery and/or charger
Hardware failure
Age
How Does the InfinitiKloud Compare to Cloud Storage?
Cloud storage is popular among busy professionals and college students. With cloud storage, you will need to set up an account and connect that to your device. Some storage providers only allow you to link to one device and charge you extra for multiple devices. There are some other downsides to cloud storage though. The InfinitiKloud beats that storage option in multiple ways, including:
You don't need to log in to an account every time you want to save or update files
It includes a password lock
Most computers and devices automatically recognize the flash drive
You don't need to worry about losing files because requires no internet connection
It can store thousands of different file types without charging you a monthly fee or any additional fees later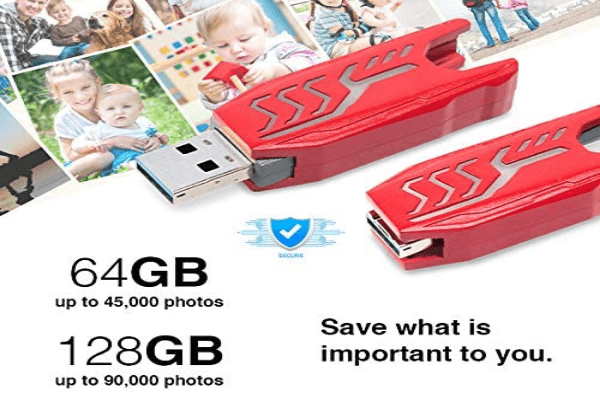 The InfinitiKloud can restore and transfer as well as backup files, making it a better alternative to cloud storage.
Why is Password Protection So Important?
If you think that your data is 100% secure, you may want to take a look at your phone's settings. Apple uses a system called iCloud which saves a copy of every photo you take. Anyone who breaks through the security barriers can see those images.
One of the benefits of using the InfinitiKloud is that it puts the cloud in your pocket. If you want to share data, you can plug it into a friend's device and sign in with your password. Unless you give someone else that password, you don't need to worry about them viewing your private data. This also comes in handy if you ever drop or lose your InfinitiKloud because the person who finds it cannot view your files unless they know your password.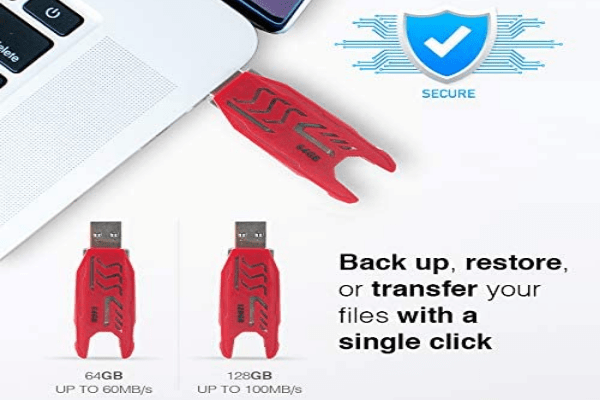 With the included adapter, the InfinitiKloud can protect photos that you took with an Apple device, even if you stop saving those images in the iCloud.
What Devices Are Compatible With the InfinitiKloud?
Desktop computers, Laptops, Macs, iPads, iPhones, Android phones, Windows tablets.
Should You Buy It?
The InfinitiKloud has several features that we think make it a must buy, such as its portable design. External hard drives range in size from fairly small to the size of a small briefcase. As the InfinitiKloud mimics the design of a basic flash drive, it easily fits in your pocket.

Another feature that I like is the storage capacity. With the 64GB of storage offered by the InfinitiKloud, you may never need another flash drive. According to the manufacturer, that's enough space for more than 50,000 small images. Based on my experiences, I can safely say that it will hold at least 10,000 high-quality images along with other files.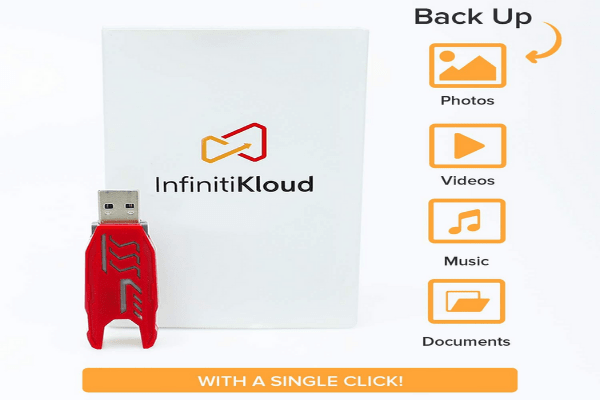 The InfinitiKloud offers faster storage and backups of all types of files.
I also like the fast transfer speed of 60MB/second. For individual files, the transfer takes mere seconds. When backing up a complete system, you should still be able to get the job done in an hour or less. With many similar products, you need an internet connection, which will determine how much time it takes to transfer files.

Many shoppers like the protection that the InfinitiKloud gives them from viruses and malware. The InfinitiKloud lets you transfer files without transferring any malware from your device. This is convenient if you have a virus on your computer and need to have a tech fix it but you still need to get data off your computer.
Will the InfinitiKloud Transfer Updated Files?
When you update files on your computer, the InfinitiKloud will add those new files to your storage. It will also retain copies of the original files but add numbers to let you know which are the edited files. You can use the My Files tab when you open the flash drive to view them.

Some of the other features that we like about the InfinitiKloud include:
You can contact the manufacturer to order a larger or smaller version that has more or less storage
If you add more files than the device can accommodate, it can delete older files that you no longer need
You get enough storage to back up your entire computer or device
The password protection feature adds a layer of security that keeps all of your files safe
With the included USB-C adapter, you'll get help backing up your iPad and other Apple devices
Not all customers were as happy with the InfinitiKloud as others. One issue arose among those who tried to use it with a device running an older operating system. While the manufacturer claims that it works with Windows devices, it's not compatible with all versions of that OS, like Windows XP or Vista. It typically only works with modern operating systems like Windows 10.
Another problem is that some devices won't recognize it. This can happen if you have a corrupted USB port or if there is a problem with the device itself. After turning your device on and off and trying a different USB port, you can check your settings and manually look for the device. If all else fails, it's time to contact the manufacturer and ask for a replacement or your money back.
A handful of people complained that it didn't work on all their files too. Though the InfinitiKloud saved their files, it showed them as corrupted or damaged later and would not allow users to open them.
Issues With the InfinitiKloud That You Should Know
Some had problems getting the website to accept their credit cards
Getting the manufacturer to accept a return and issue a refund is sometimes difficult
There are new versions of the InfinitiKloud available that offer more storage
The available storage shown and the amount left can differ
Where to Buy
While the InfinitiKloud is available from different websites, we highly recommend that you click here to get the best price. Here, you can get this 64GB for a fraction of what you would normally pay. Other offers available through our link include:
One InfinitiKloud for $39.99, which is a savings of more than $26
Two InfinitiKloud devices for $39.99 each with the additional of free shipping and handling
Three InfinitiKloud USB flash drives for only $29.99 each for a savings of nearly $110
Though you might think that there's not much of a difference between the first two packages, you need to pay shipping and handling when you buy only one. Adding a second flash drive to your order lets you take advantage of the $39.99 low price and avoid the shipping and handling costs. No matter how many of these flash drives you buy, you'll get a USB-C adapter and a micro-USB adaptor included in the box that makes the gadget compatible with more devices.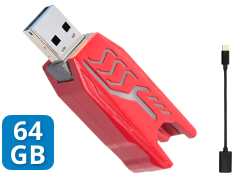 1x InfinitiKloud 64GB
$39.99
Retail $66.65 (Save $26.66) + S&H
100% Satisfaction Guarantee
*Free USB-C Adapter!
2x InfinitiKloud 64GB Buy 2, Get 40% OFF
Only $39.99/each
Retail: $133.30 (Save: $53.32)
FREE Shipping
3x InfinitiKloud 64GB Buy 3,
Get 55% OFF
Only $29.99/each
Retail: $199.95 (Save: $109.97)
FREE Shipping
Competition
As you already learned from our InfinitiKloud review, this gadget is more useful than some of the other flash drives on the market. To help you compare it to other leading products, I'll take a look at some flash drives and external drives that compete against the InfinitiKloud.
Flash Drive for iPhone
One competitor to the InfinitiKloud is this Flash Drive for iPhone. As the name implies, this is a USB drive designed specifically for iPhone users. Not only does it work with your iPad and iPhone, but it also has options for Android devices as well as Windows computers. As a bonus, you'll get 128GB of storage not to mention a range of color choices. However, this device is known to have a flimsy design.
Kimiandy USB Flash Drive
If you want something a little more stylish, you can go with the Kimiandy USB Flash Drive. The rose gold finish on this flash drive is right on trend, but it costs so little that you won't mind changing to another model in the future. It's also available in gold and green finishes. All versions of this flash drive use USB 3.0 speeds to quickly transfer and save files. The free app that comes with the flash drive lets you backup all files in seconds and with only one click.
WD 2TB Elements Portable External Hard Drive
Having an external hard drive is a great way to save data and use it on multiple devices. With this Elements Portable External Hard Drive from WD, you get an impressive 2TB of storage making it perfect for storing games with large files. It comes with a USB cord that plugs into your device to instantly transfer files to create backup copies. However, you might not like the large dimensions of this external hard drive or the fact that it can fail when stored at the wrong temperature.
LaCie Rugged Rapid Shuttle 8TB External Hard Drive
Though this LaCie Rugged Rapid Shuttle 8TB External Hard Drive is more expensive than the other competitors, it's a product designed for use in extreme conditions. The rugged shell on the outside protects your files from drops and accidents that would destroy other hard drives. With 8TB of space, it can hold thousands of files. The high price tag will turn most shoppers off though as it doesn't fit in their budgets.
Final Verdict
While your electronic devices are expensive, you can't look after them all the time. All it takes is a kid who wants to get on the web or a clumsy roommate to see your expensive laptop become a doorstop. That is why it's so important that you backup your system as often as possible. Buying an external hard drive is expensive, but the InfinitiKloud works just as well and costs a fraction of the cost.
The InfinitiKloud is the ultimate USB flash drive. It comes with an option for adding a password to keep others from viewing files that you want to keep confidential and is available in different languages. With 64GB of storage, you'll have enough space for more than 10,000 photos. It comes in a convenient size that you can store in the backpack you use for school or the briefcase that you carry to work.
To backup your files and save costly jobs in the future, the InfinitiKloud is a great gadget.