Inno Supps Supplements Review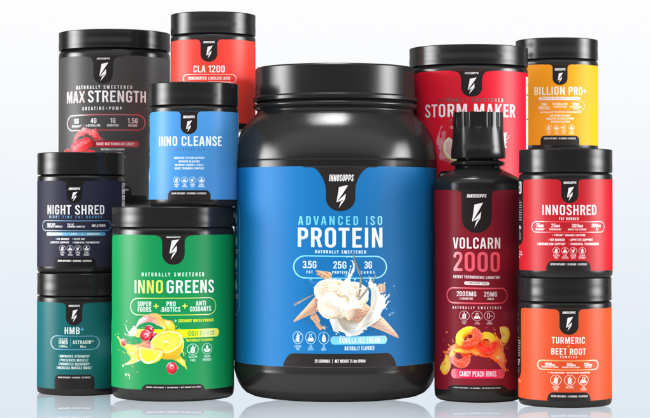 The supplement and diet industry has been plagued with addictive pre workouts, unhealthy fat burning pills, and harmful, unapproved chemicals. With this being said, many consumers do not want to abandon the idea of supplements all together. Every body is different and some need a little extra boost to lose fat, reduce hunger, or become toned.
Inno Sups worked for 9 years to create the perfect formulas approved by doctors and scientists to promote fat loss and help reach goals. These vegan, non-addictive supplements are meant to help users shred body fat, gain muscle, and reduce hunger cravings. With the backing of thousands of happy customers, Inno Sups is a must try for workout and diet fanatics!
PROS
Vegan, non addictive workout supplements
Clinically approved ingredients
Great reviews from customers
Multiple ways to purchase (Amazon, GNC, online storefront)
CONS
Some consumers reported worse sleep and no fat loss
Expensive compared to alternatives
Many consumers do not like the flavor of products
Only offer a 100% refund for unopened products
BOTTOMLINE
For those looking to accelerate or amplify the results from their diet and workout regime, Inno Supps is here to help! These fat burning, recovery supplements are meant to help consumers reach their body goals in a healthy, non-addictive way!
What is Inno Supps?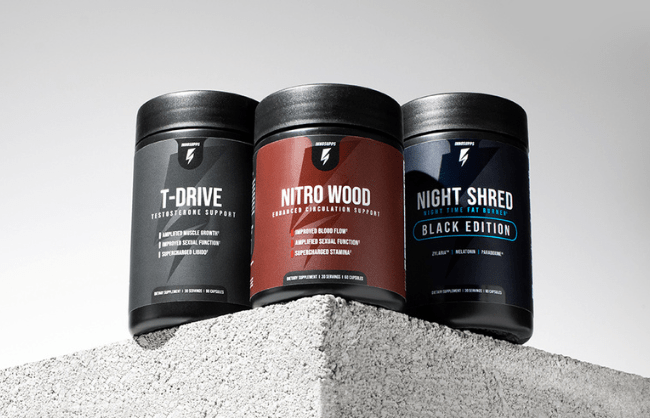 Inno Sups is a health and wellness brand that sells protein, fat burning supplements, workout boosters, and other products to help support workout and dieting routines. Whether you are not seeing results from your workouts or are struggling to burn stubborn body fat, Inno Supps is here to help.
Inno Supps is particularly well known for their Night Shred supplements that are taken before bed and aim to reduce hunger, improve sleep, and improve metabolism. The Night Shred supplements received a 76% customer satisfaction rating and were supported in clinical trials. Though the products can be quite expensive ($65-$200), many customers swear by the products.
Inno Supps Unboxing
Upon receiving my package from Inno Supps, I was skeptical about the products I ordered. I have tried workout supplements in the past, but have seen no results from anything except for preworkout, which can be very addictive and harmful for your heart.
As a college athlete I also gained important knowledge from trainers and dieticians about the fact that supplements and workout boosters are not FDA approved and can be incredibly harmful for the body. Furthermore, a lot of fat burners promote negative body image and a toxic diet culture.
Although skeptical about the products, I did want to give Inno Supps a try to see if I could accelerate the results of my workouts. When my product arrived, it came in a typical cardboard shipping box that was rather small. Inside the box was a sample of healthy vegan greens powder and coupons for the Inno Supps website.
This added free sample certainly was a nice surprise and encouraged me to try other products from the site, especially with my new discount code. After getting to the products themselves, I noticed that the night shred supplements came in a relatively normal size and container, similar to packaging I have seen on my preworkout containers. The matte black and dark blue container was aesthetically pleasing and stacked easily on top of my other workout supplements.
The pills inside the night shred container looked like tiny clear capsules, and per usual, the container was much larger than it needed to be for the 30 day supply of capsules. The other product I ordered was the Volcarn liquid bottle which is taken 30 minutes prior to your workout to boost energy and accelerate results. The bottle was extremely small and I figured I would only get about 5 workouts worth of this bottle, which disappointed me for the price.
Night Shred Features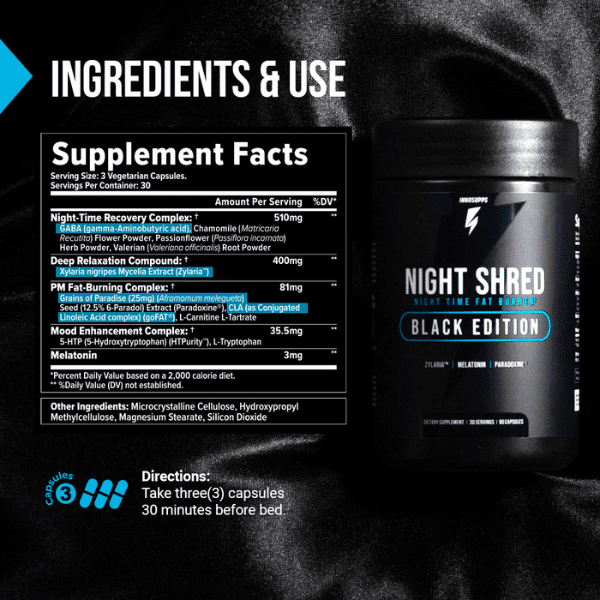 Inno Supps best selling product, Night Shred, retails for $64.99, but often goes on sale. The capsules are intended to promote deep sleep and fat burning, while also reducing hunger and cravings. The GABA, chamomile, and passionflower mixture is tested and proven by customers to increase metabolism and help support fat loss. The product also is supposed to help reduce soreness and promote faster recovery from workouts. The container contains a 30 day supply, given that you are supposed to take 2 capsules daily, before bed and experts say you should take the capsules for 90-180 days before expecting to see results.
Volcran 2000 Features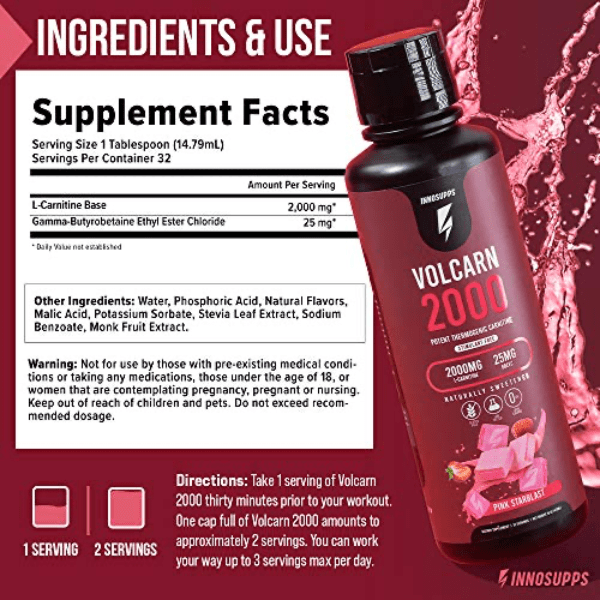 Inno Supps Volcran 2000 liquid is a thermogenic fat-burning-carnitine that is supposed to burn fat cells during your workout. By taking a tablespoon of this liquid 30 minutes before your workout, the liquid is supposed to activate rapid fat loss and mental drive. Volcran 2000 retails for $42.99 and comes in a variety of flavors and sizes.
Inno Supps Test
As you can see from my video review, I was underwhelmed by Inno Supps. I felt as though the Volcran was incredibly sweet and tasted similar to five hour energy, which does not taste natural at all. I did not enjoy taking it and did not feel the physical impact that it claims to create.
Furthermore, I did not see or feel any impact from either of these products, if anything they worked in an opposite way of what was promised. The night time capsules did not promote better sleep in any noticeable way for me, and I woke up feeling hungrier than normal. Furthermore, I felt as though after taking Volcran 2000, my preworkout did not hit as hard and I was more tired during my workouts and hungrier after.
Keep in mind that I am an extremely active person who workouts almost every day and has very little fat. I have a relatively high metabolism, but most of the people in Inno Supps advertisements are very fit, so I expected this product to work for fit people as well as those who may need these products more.
I am not sure why Inno Supps do not work for 24% of people, it may be due to metabolism, fat levels, hormones, or a variety of reasons, but I personally did not feel any positive results from these products. Granted, the website does suggest taking these products for several months before judging results, but I simply do not have the time or money to dedicate to a supplement that is not giving me results and is relatively expensive.
Who is Inno Supps For?
Inno Supps is for the dedicated workout and diet fanatic who needs a little extra help reaching their body goals. While diet and exercise are the first and most necessary step to getting fit, some people want to see faster results or help push over a physical plateau with supplements.
People who would like to increase their metabolism, improve their workouts, reduce their hunger, and lose fat could give this product a try to see if it works for them. Many supplements are not clinically tested, recommended by doctors, or healthy for you at all. Inno Supps has dedicated years to creating a healthy formula that promotes healthy weight loss without the risk of addiction. If you are looking to amplify your weight loss journey, give Inno Supps a shot!
What Are the Benefits of Inno Supps?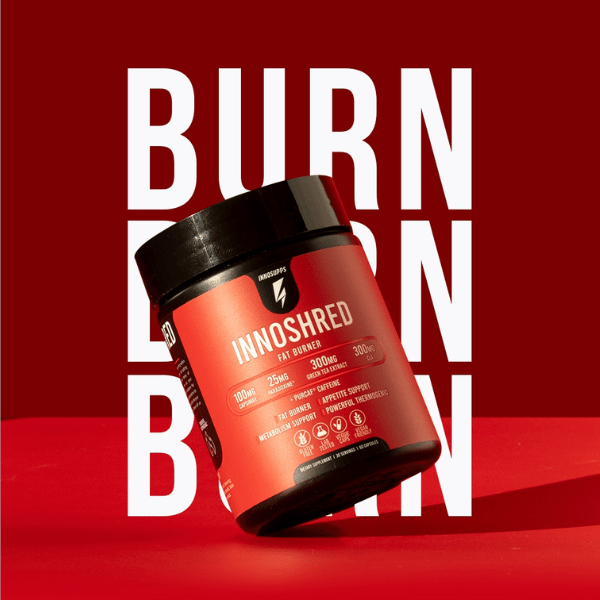 A large majority of customers give Inno Supps five star ratings on their website. With this being said, customers are generally very happy with the fat burning, sleep improving, and mentally stimulating results they see from Inno Supp products. While the company does offer many different products, consumers across the board are seeing results after using these products.
Whether you are trying to lose fat, get toned, gain energy, sleep better, or add vitamins to your diet, Inno Supps has options for you. Other benefits include the fact that Inno Supp's products are vegan friendly and lab tested. With frequent sales, Inno Supps drops prices and allows consumers to try their products, and even sends free samples!
Where Can You Use Inno Supps?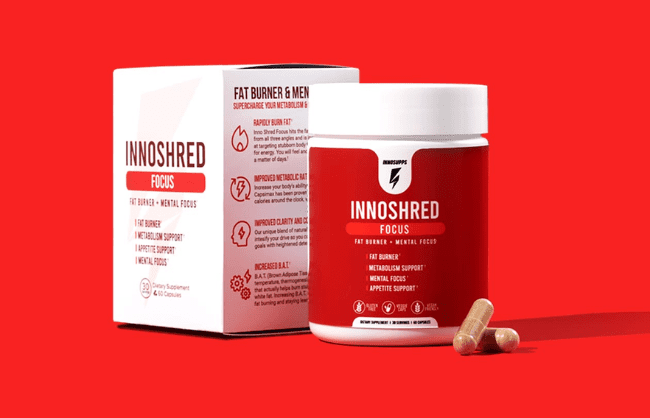 Every Inno Supp product comes with directions about when, where, and how much of the product to take. The Night Shred capsules suggest taking 2 capsules before going to bed to allow for better sleep, reduced night time cravings, and fat burning, while other products are to be taken before the gym, in the morning, or with meals.
Inno Supps can be stored in your cabinet with the rest of your protein, pre workout, and workout supplements for easy access. While some products are to be taken before a workout and others before bed, it is easiest to keep these products in the comfort of your home so that you do not accidentally leave Volcran in your gym bag then cannot find it the next day, or wonder whether the Night Shred was left at the hotel you stayed at or on your bedroom side table.
What to Know About Supplements
Supplements and fat burning pills are not approved by the FDA. Although regulated, the FDA states that supplements can have negative biological impacts on the body or interfere with medications or medical conditions.
Although Inno Supps does consult with doctors and produce clinical trials, every person is different and there is always the possibility of doing harm to your body when introducing supplements. Before taking Inno Supps, consider why you feel the need to accelerate fat loss and what natural options there are as well such as a natural diet, different workouts, or a personal trainer.
Should You Buy Inno Supps?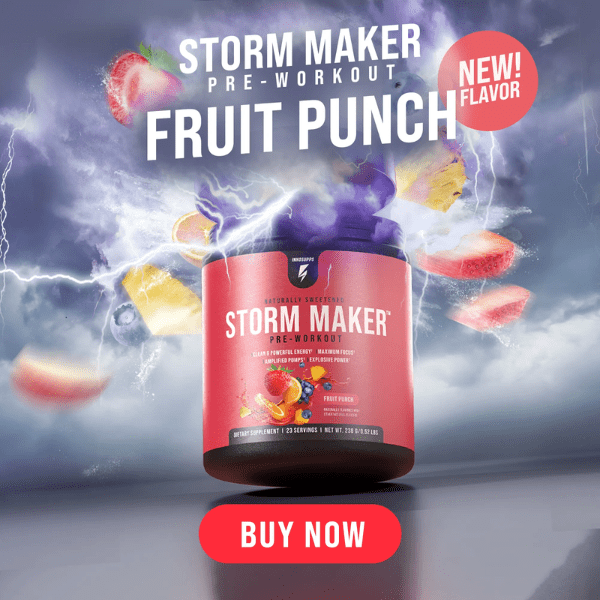 Although Inno Supps does work for a majority of consumers, this does not necessarily mean it is necessary or good for your body. Inno Supps does its part to try to use healthy ingredients, do lab testing, and promote results, but ultimately it is a for profit company.
If you are absolutely set on purchasing fat burners or supplements, I would suggest using Inno Supps due to their dedication to safety and testing, as opposed to other brands. But beware that you do not always know if the products will work for you.
Inno Supps is relatively expensive, but does have good reviews. If you do not have a high metabolism and have trouble burning fat even while eating right and working out, I would give Inno Supps a try, but only as a last resort.
How to Buy Inno Supps
There are several purchase options when it comes to purchasing products from Inno Supps. The easiest method is to purchase from the Inno Supps website, which lists all of their products and often offers sales and free samples. If you prefer faster shipping, Amazon also sells a variety of Inno Supps products that are available on Prime. Lastly, if you are an in person kind of shopper, Inno Supps is available in GNC stores where you can browse supplement brands and compare in person.
How does Inno Supps Compare to Alternatives?
NGX- Nutri Genetix
Nutri Genetix is top ranked by gym goers and professionals due to their dedication to individuality. The company actually tests your genetics in order to create a completely individualized supplement routine for you. The brand is relatively affordable, as it is delivered as a subscription service and weighs out to about $2.12 per use. The only downfall of this brand is that it is limited to drink powders instead of liquids and capsules.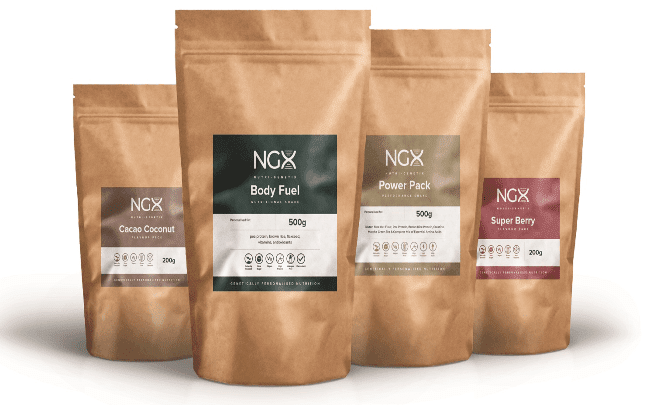 Huel
Huel was founded to provide accessible, affordable, convenient supplements that serve a purpose of protecting the environment and animal welfare. These vegan food items and supplements are dedicated to giving back to the environment and providing safe, clean items to promote great workouts. The brand carries powders, drinks, and high protein snacks that provide variety and great workout results. The brand is extremely affordable, yet may not offer the same quick results that artificially produced supplements endure.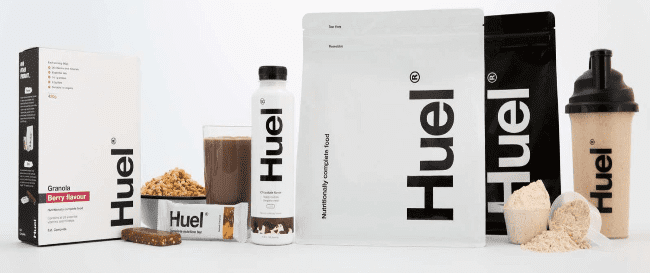 Grenade
Grenade was founded with the goal of providing weight loss solutions and better workouts that defeat competition. Used by pro athletes, the military, and more, these protein rich, low sugar workout bars intend to increase muscle building and fat loss. Between 17 workout drink flavors and 10 workout bar flavors, Grenade has options for everyone. While the bars are slightly expensive, they are incredibly filling and offer a majority of your daily protein intake.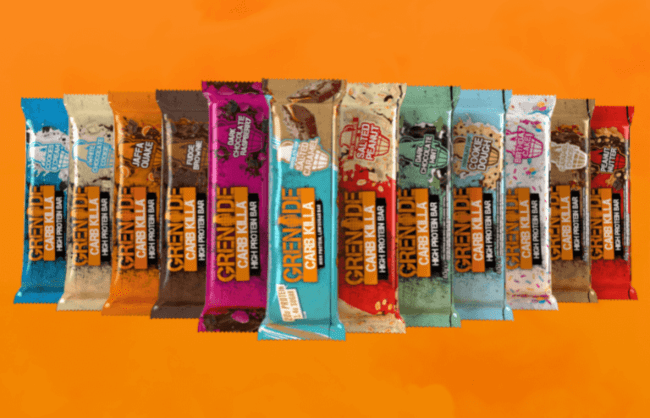 Final Verdict

Diet and weight loss culture can be incredibly toxic. Taking fat burners and workout supplements can promote an unhealthy addiction to body image and working out, as opposed to striving for mental wellbeing and a healthy lifestyle. Nonetheless, if you need that extra push to help you meet your goals, boost your metabolism, or burn that extra fat, Inno Supps is worth a shot.
Although it does not work for everyone, a vast majority of consumers were happy with Inno Supps lab tested, clinically proven supplements that help brain focus, improve sleep, burn fat, and more. If you are set on trying a fat burner or supplement, Inno Supps is relatively safe and customer approved!
Resources and Further Reading