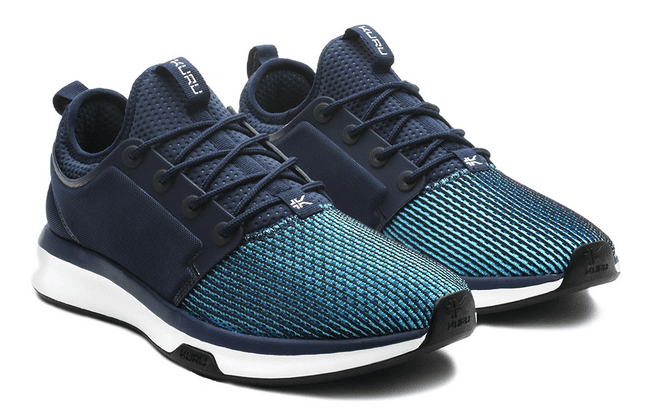 What are Kuru Shoes?
Millions of people around the world experience pain as they walk. You may feel pain due to an underlying medical condition or an injury that you suffer. Bret Rasmussen was a young child when he began dreaming of launching his own shoe brand. His dreams became reality in 2008 when he came up with the idea of the KURUSOLE. This sole cushions and cradles that foot for the ultimate in comfort. Rasmussen decided to incorporate the sole into a new shoe and began working on different designs. This led to the formation of Kuru shoes.
All of the shoes help with pain and discomfort. No matter what conditions you have, you can get some relief from these shoes. Rasmussen moved his company to Salt Lake City and continually looks for new ways to improve his brand. You'll find that the brand now sells vegan shoes that use no animal products or materials and that the site offers shoes for all occasions. When you buy from Kuru, the brand will donate a portion of the money that you spend to charities dedicated to the environment and other causes. The brand even has a rewards program to treat frequent customers. In our Kuru shoes review, you have the chance to learn all about this up-and-coming brand.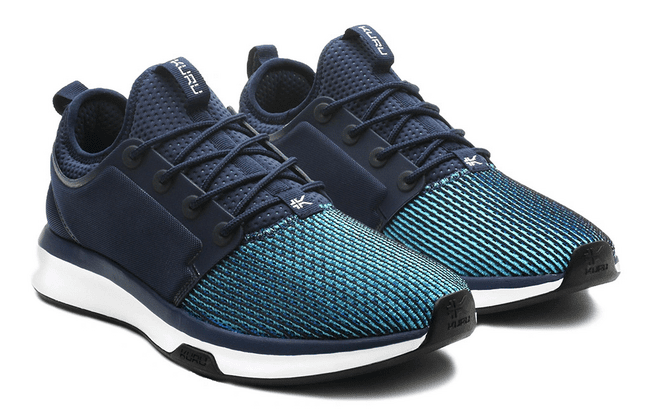 Kuru uses insoles and other features to improve your overall comfort.
PROS
Helps alleviate pain caused by many conditions
Available in designs for men and women
The rewards program gives you Kuru Cash that you can use later
Offers customers chances to win free shoes every week
Comes with free shipping in the US
CONS
Many designs are quite basic
You may not notice any changes to your pain level
Takes some time to break in
BOTTOMLINE
Kuru makes orthopedic shoes designed for diabetics and customers with other medical conditions. All of the shoes use a special sole that reduces pain and discomfort to help you spend even more time on your feet.

iReviews Shopping Assistant
Find the best prices for this and many other products with our chrome extension
Product Features
Size Range: 6.5-14 for men, 5-12 for women
Price: $140+
Warranty: 100% money back
Refunds: Within six months of your order
Shipping: Free standard shipping in the US
Rewards Program: Earn points on all orders and for writing reviews
How to Buy Kuru Shoes
Whether you shop for Kuru shoes for men or women, you can pick out shoes that are suitable for any location or occasion. The brand asks you to first decide whether you want men's shoes or women's shoes. Though some of the designs are similar, you'll notice that the sizes and colors change. You can then look for pairs that have the top features that you want. Kuru makes shoes for those with plantar fasciitis and low or flat arches. Other shoes have a wider toebox and are suitable for cold weather. You may want to look for shoes that work with your high arches or pairs that are vegan. Some shoes are suitable for warm weather, too.
Another thing to keep in mind is the width that you need. While some shoppers need medium or standard-width shoes, others need a wider width. Kuru offers multiple shoes in both widths. You can then narrow down your options based on your favorite colors and shoes that use the colors you love. Kuru also allows you to shop for shoes in the size that you need. When you click on one of the sizes, the site will only show you shoes that are in stock in that size.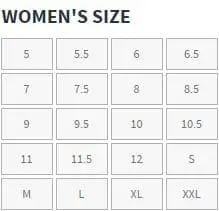 Kuru offers shoes in sizes 5-12 for women.
How Can You Use Kuru Shoes?
Though you have a few options when it comes to Kuru styles, most shoppers choose the athletic and running shoes. These shoes run true to size, which helps you buy the right pair. You don't need to worry about the shoes being a little too small or so large that the soles flap against the ground when you walk. As they are tight, you need to break in your shoes before you wear them all day. An easy way to break them in is with two pairs of socks. Wear two socks on each foot before sliding into the shoes. This forces the shoes to expand and feel more comfortable. It's then a simple matter of wearing the shoes around the house for a few minutes or longer each day.
With Kuru shoes, you'll have no problem spending a day at the amusement park or working on your feet for hours. You can also use one of the other designs when it's hot outside and you want to stay cool. Kuru has the Breeze, which is a sandal for women with loads of open spaces. The Tread is more of an athletic sandal that is perfect for hiking. You'll find similar designs for men from the brand.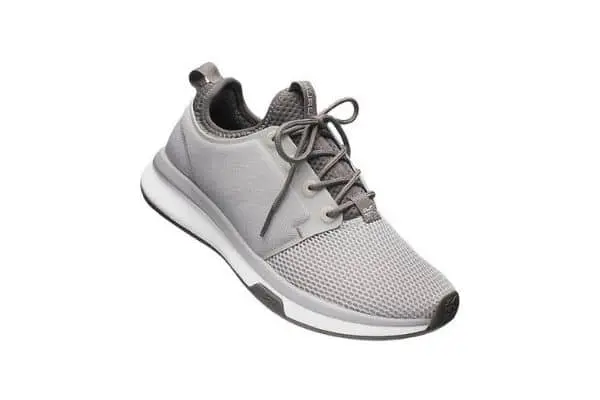 Kuru makes many classic running shoes for women.
Where Can You Use Kuru Shoes?
Many shoppers look at some of the top sellers from Kuru and assume that the shoes are only suitable for those who exercise. While you can wear a pair of these shoes to the gym and when you want to burn some calories at home, many designs are suitable for other types of activities. You can get the comfort and support that you need when hiking or running a marathon. There are several designs that you can wear to work when you spend hours on your feet and if you want to hit a festival or park and know that you won't have time to sit down. Some of the other places where you can use Kuru shoes include:
As you relax on the beach while on vacation.
When you need to work in your yard on a hot day and want to stay cool.
If you want to avoid slipping on the ice while spending time outside on a cold day.
On shopping trips and other occasions where you want to hang out with friends.
When you want to look stylish and feel comfortable.
During days when you have more pain but can't afford to take time off.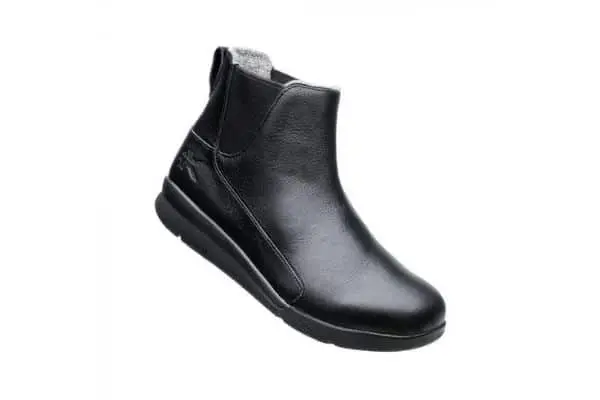 Kuru makes both shoes and boots for men and women..
Who's This For?
The shoes from Kuru are suitable for anyone who struggles with pain caused by specific conditions and issues. You can learn about those conditions and which shoes are right for you below.
Kuru Shoes for Arthritis
Arthritis is a general term used to describe dozens of similar conditions that cause inflammation and pain in your joints. You may suffer from a type that worsens as you age or one that occurs after you have surgery. The condition can cause so much pain that you have a hard time enjoying all of the activities that you love. Kuru makes several designs for men and women that can help them alleviate their arthritis pain, including:
Atom: Available in six designs/colors for men and seven unique colors for women.
Quantum: Comes in seven colors for women and eight options for men.
Chicane: Choose from five options for men and four designs for women.
Tread: Kuru offers six different colors in the Tread for men and women.
Breeze: These sandals are suitable for all types of women and come in four colors.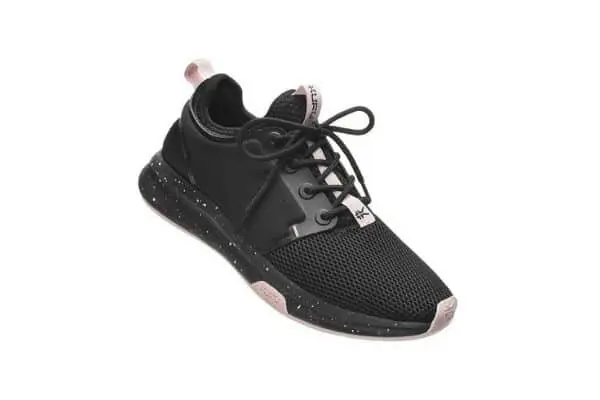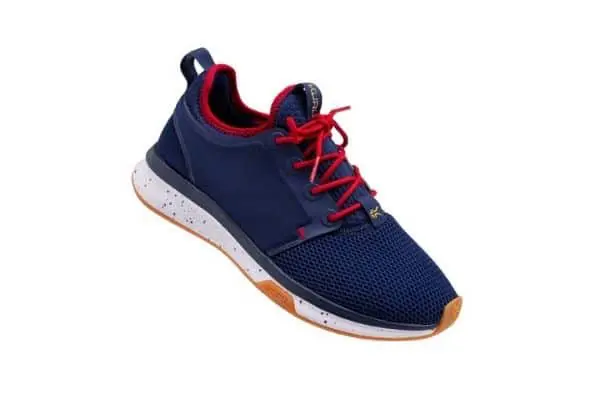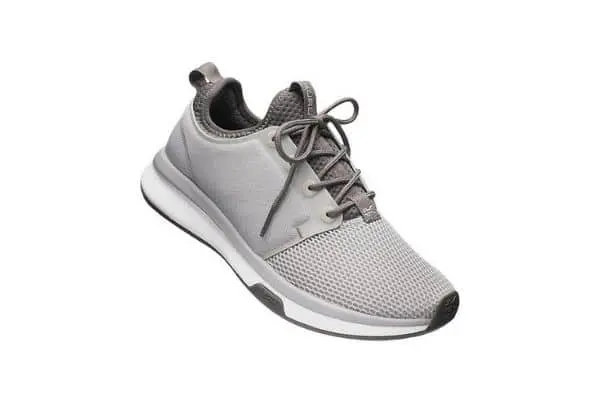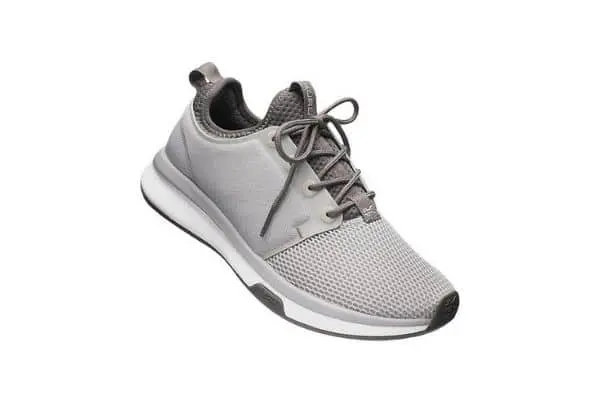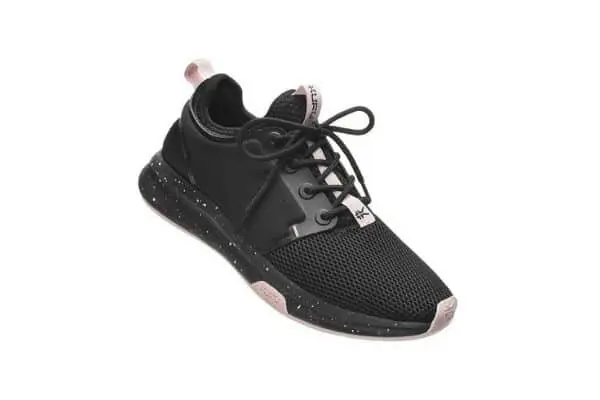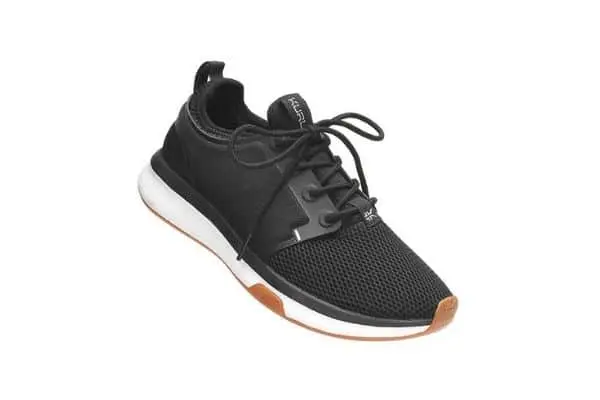 Kuru Shoes for Back Pain
Many people who suffer from back pain find it helpful to wear sneakers. Kuru makes sneakers that have more padding and offer more support than similar shoes do. Sciatica is a leading cause of back pain. It can cause both shooting pain and numbness in your back or legs. The KURUSOLE inside the shoes also helps as it reduces the stress on your legs, which can make pain shoot up your back. You might snag a running shoe that is perfect for long walks or a sandal that offers comfort and reduces your back pain while on vacation. Kuru makes shoes that are suitable for all types of back pain.
Kuru Shoes for Diabetics
Diabetes can cause many side effects such as a tingling sensation in your lower legs or numbness in your feet. The condition occurs when your body cannot process sugar, which causes your sugar level to rise. Wearing the wrong shoes can cause hammertoes and issues such as blisters and foot ulcers. The wrong shoes can also increase your risk of needing an amputation later because you did not take care of your feet. Kuru shoes have many features for diabetics such as a wide width that stops the sides from rubbing against your feet and padding that reduces your risks of infection. They also offer more support for your feet and pull away moisture.
Kuru Shoes for Diabetics
Diabetes can cause many side effects such as a tingling sensation in your lower legs or numbness in your feet. The condition occurs when your body cannot process sugar, which causes your sugar level to rise. Wearing the wrong shoes can cause hammertoes and issues such as blisters and foot ulcers. The wrong shoes can also increase your risk of needing an amputation later because you did not take care of your feet. Kuru shoes have many features for diabetics such as a wide width that stops the sides from rubbing against your feet and padding that reduces your risks of infection. They also offer more support for your feet and pull away moisture.
Kuru Shoes for Fibromyalgia
Fibromyalgia is a medical condition that has no known cause. Doctors often diagnose patients with this condition when they suffer from chronic pain that relates to no other disorders. It often causes pain in one area of your body that causes pain in another area. For example, you may suffer from lower leg pain that causes pain in your buttocks or lower back. Kuru has many shoes that can help with your pain because they reduce pressure and have extra padding. Some of the top designs for those with fibromyalgia include:
Kivi Wide
Kinetic Wide
Flux
Draft
Quest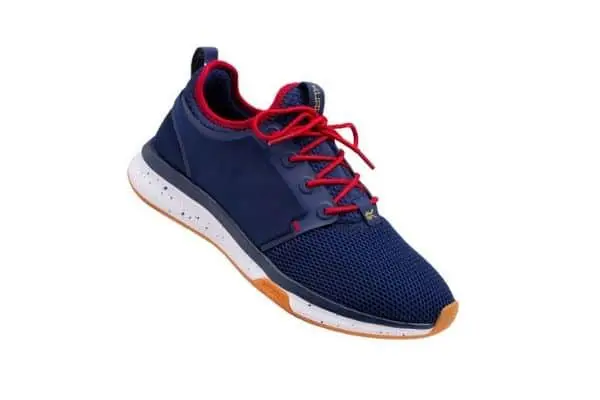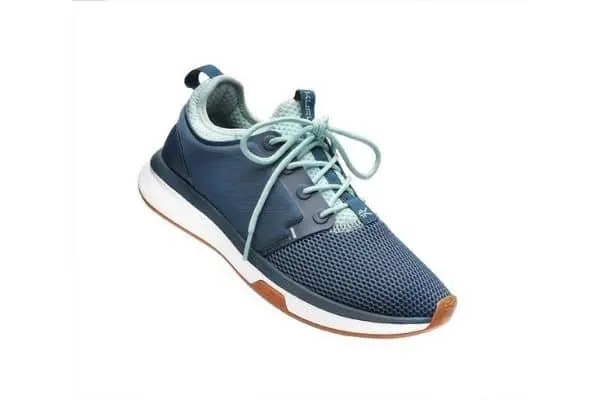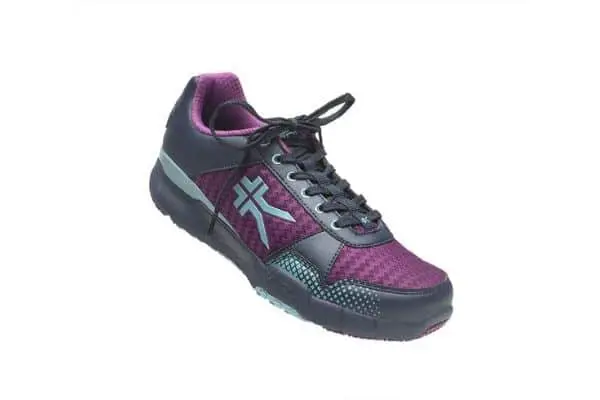 Kuru Shoes for Plantar Fasciitis
Roughly 10% of the people in the United States alone will develop plantar fasciitis at some point. This condition often affects active people and causes both pain and inflammation in their feet. You may notice some pain around your heel or pain that shoots up your legs. Wearing the right shoes can reduce your overall discomfort and help you get back to your favorite activities. Kuru makes shoes with more padding to increase your comfort. You can choose from both hiking boots and shoes. There are also sandals and slippers that help with plantar fasciitis and are suitable for wearing around your house.
Kuru Cash Rewards
Fans of this shoe brand love that they can earn cash in so many ways. To earn cash, you need to sign up for the Kuru Cash Rewards program. Once you create an account with the site, you can automatically sign up for this program. You earn Kuru Cash in several ways, including:
Every time you buy a new pair of shoes or any of the other products from the site.
When you click on links in the brand's newsletter, which helps you earn bonus points.
Each time that you buy a product from the site and write a review about your experience.
Members can also use the Kuru refer a friend program. As long as you're in your account, you can send links to your friends to give them $10 off their first purchases. Kuru will then reward you with a $10 off coupon. Kuru often offers new designs each season that are only available for a few months. When you shop during a big sale or buy a discontinued product, you still earn Kuru Cash. The brand will give you 5% back on each purchase that you can use to save money when you buy from the site later.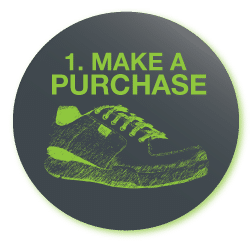 All Kuru shoes come with the patented KURUSOLE.
Should You Buy It?
In our opinion, Kuru shoes are worth your money. The shoes are among the most comfortable orthopedic shoes on the market and come in designs that you can wear almost anywhere. Some of our favorite designs for women include:
Tempo: This hiking boot comes in both taupe and black and has rose gold accents for a feminine touch.
Suomi: You can look stylish in this thong sandal that has a buckle on the side and comes in black and brown.
Pivot: Available in purple and other fun colors, these shoes are great for running errands or just running.
Letti: The braided accents on this sandal add an elegant touch that works with the silver and black designs.
Draft: With a nonslip bottom and clog design, these slip-on shoes work inside and out.
We also have a few men's shoes that we like from Kuru, including:
Atom: Available in multiple colors, these running shoes have a nonslip sole and adjustable laces.
Tread: This athletic sandal goes from the woods to the beach and back again.
Chicane: With this hiking boot that comes in medium and wide widths, you'll feel comfortable on any trail.
Pace: Though it fits like a slipper, this shoe functions like a sneaker and is suitable for work.
Quest: Tackle any obstacle in this hiking boot, which comes in black and brown.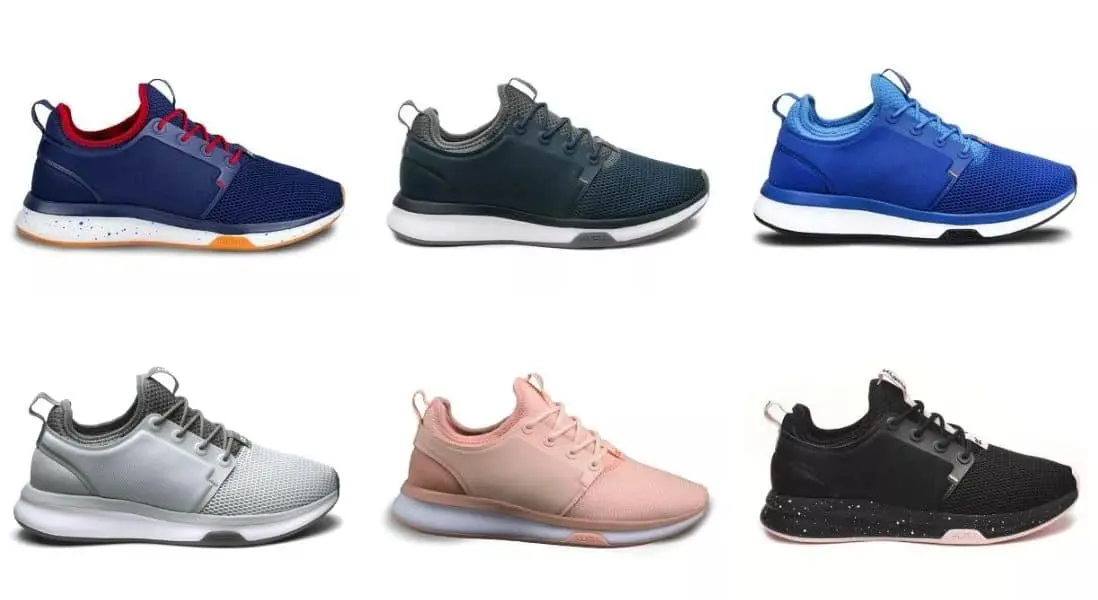 There are other things that we like about Kuru beyond its styles such as the warranty. It covers everything from color fading and shipping damage to general wear and tear. You can go online to submit your request for a replacement as long as your warranty is still valid. Our other reasons to invest in shoes from Kuru include:
You can earn cashback in the form of discounts on future Kuru purchases when you buy shoes and other products or review those items.
Kuru has a referral program that lets send your loved ones coupons and get matching discounts.
If you need replacement shoes and the design you bought is no longer in stock, Kuru lets you pick a similar pair.
The shoes are suitable for customers with many conditions, including diabetes and arthritis.
Thanks to the KURUOSOLE, you can feel comfortable when walking or standing and recover from pain faster.
You can walk five miles or more every day and still not feel any pain in these shoes.
The back of the shoe cushions and cradles your heel to reduce pressure and discomfort.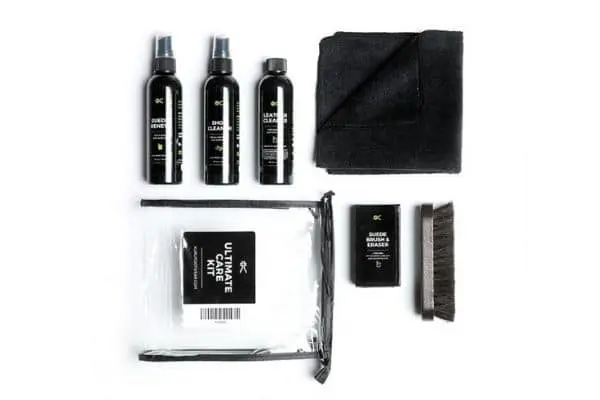 Kuru offers cleaning kits and socks that go along with your new shoes.
Cons to Consider
We wanted to address some of the issues that we and others had with Kuru shoes such as the limited options. You can choose slippers and sandals or boots and running shoes along with slippers, but you may have a hard time finding shoes that are suitable for special occasions or if you work in an office setting. When you check the site, always look for the "Last Chance" banner that appears on some designs. This banner tells you that the shoe is only available for a limited time and now is your last chance to buy. These shoes are often only available in a few sizes. A few of the other potential issues to keep in mind include:
You may find that the shoes show serious signs of wear and tear or fall apart after a few months of daily use.
Some customers complained that Kuru told them their warranty only lasted for 45 days and that they needed to pay full price for a new pair.
A handful of customers found that the shoes had little to no help with their pain.
Even if you are still within your warranty, Kuru may refuse to replace your shoes if they are not in good condition.
The shoes might be too narrow for your feet, even if you choose a wide width.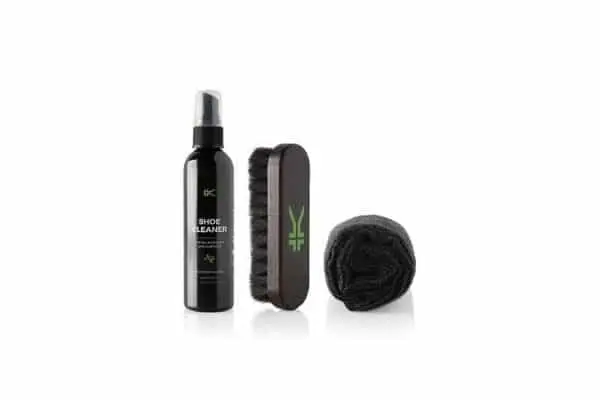 The Kuru Cleaning Kit makes it easy to keep your shoes in good shape.
Where to Buy
When you're ready to sign up for a free account, click here to visit the Kuru website and become a loyal customer. We recommend that you read through the technology section to see some of the top reasons why people love these shoes. They have a unique sole that matches your natural stride and takes the pressure off your feet. All shoes have the padding that you need along with support for your arches and heels. Some of the reasons that we recommend our readers use this link to order Kuru shoes include:
Free shipping: Why worry about spending the minimum amount when Kuru offers free shipping in the US every day?
Kuru Cash Rewards: As long as you create an account, you can join this club for free and get 5% back every time you buy new shoes or anything else from the site.
Give back: You can both learn about how Kuru gives back and how your purchases help environmental groups and other organizations.
Check order status: With your Kuru account, you can log and check on the status of your order to see when it will ship and reach your home.
Win free shoes: Kuru lets you enter a contest every week for a chance to win a $120 gift card for free shoes.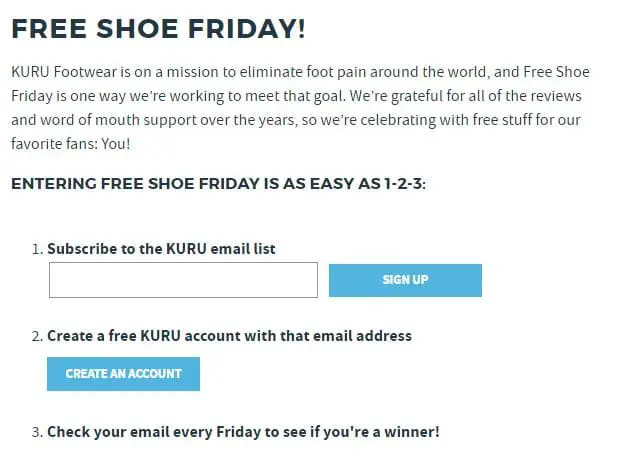 The Competition
If you're in the market for orthopedic shoes but aren't sure if the styles from Kuru are right for you, feel free to check out the competitors listed below.
OrthoticShop
OrthoticShop wants to make orthopedic shoes more affordable, which is why this site offers a 10% discount on your first purchase. Unlike Kuru that sells branded products, this site offers shoes from multiple brands to help you find the features you want at a price that works for you. You can view all designs for men or women, but the site also lets you pick the category that appeals to you. Shop for cozy slippers that you can wear around the house and sandals for your next vacation or shoes that are suitable for work and insoles that fit in your favorite shoes.
OrthoFeet
To help customers save money, OrthoFeet often runs sales that take up to 25% off select designs. You'll often find these sales at the end of each season and around certain holidays. We like that the site has an option that lets you shop for shoes with specific features such as those that you can slip on without using laces and pairs that are deeper than others. Customers also like the insoles that the company designed to reduce all types of pain, including hip and heel pain. There are also tons of shoe styles on this site like sneakers and dress shoes.
Dr. Comfort
When you shop from Dr. Comfort, you can choose shoes that look like your favorite designs rather than orthopedic shoes. We like sandals that are suitable for formal occasions as well as beach days. You might grab a pair that you can wear when running around town before a night out. All shoes fall under different categories, including casual and dress shoes. You'll also find insoles that help with your pain and socks that reduce swelling. When you visit Dr. Comfort, you get a 10% discount that automatically applies to your next order, too.
Drew Shoe
For running shoes that help with your pain, turn to Drew Shoe. This company makes several running/athletic shoes such as the Balance for Women. The Balance for Women uses Walk Right Technology that helps you feel as if you have a comfy pillow inside your shoe. We like the Shoe Finder on the site that makes it easy to find a new pair. You can choose the size and width you need and then select a color and foot condition or problem. Drew Shoe will then recommend the best options for men and women that match your choices. The site also runs a few sales every year.
Final Verdict
Foot pain can occur for many reasons and completely change your life. You may find that you can no longer take long camping and hiking trips with your family because of your pain or that you skip trips to your favorite amusement parks. The pain can affect how you work and force you to take time off work. Kuru makes shoes that give you a better way to treat your pain at home. Between the positive Kuru reviews that we found online and our experiences, we recommend these shoes.
Kuru shoes are suitable for customers with a range of different health and medical conditions, including plantar fasciitis and diabetes as well as fibromyalgia and arthritis. You can choose sandals for hot days that let you feel comfy at the beach and when running around town or boots that are perfect for hiking and cold days. There are also classic athletic shoes that are great for wearing when you work out or want to stay active. Customers can also earn rewards when they buy and take advantage of a good warranty that covers the issues they have with their shoes. For orthopedic shoes that look great and feel even better, you can't go wrong with Kuru shoes.