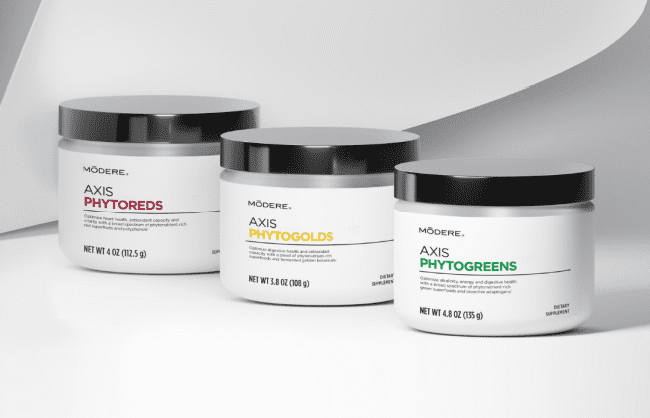 What is Modere?
More people today are concerned about the products they use on their bodies and in their homes than ever before. Modere is a newer brand that wants you to feel comfortable with the products you use. Though the brand started with a line of supplements, it now offers products under both the Collagen Sciences and Lean Body System lines along with cleaning supplies and other essentials. More than 48,000 customers follow the brand on social media. They heard about the company through their friends and family as well as specials on Good Morning America and similar shows.
Modere launched in 2013 with a goal to become one of the top brands in the health and wellness arena. Based out of California, Modere believes that holistic products offer just as much help and support as those filled with chemicals do. All products go through extensive testing to meet the demands and needs of the brand's customers. In addition to its product lines, Modere has a referral program that awards you for each referral you make as well as a loyalty program that helps you earn while you shop. Our Modere review will take a detailed look at some of the brand's top products and all the reasons why it is and is not worth your money.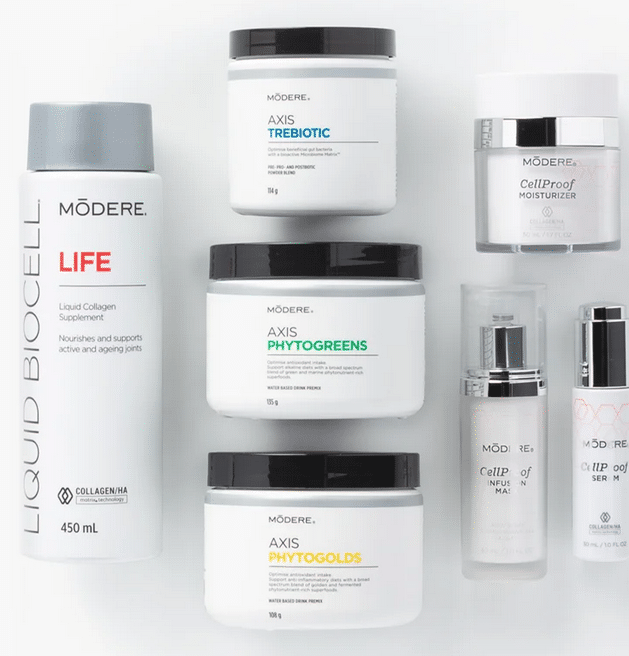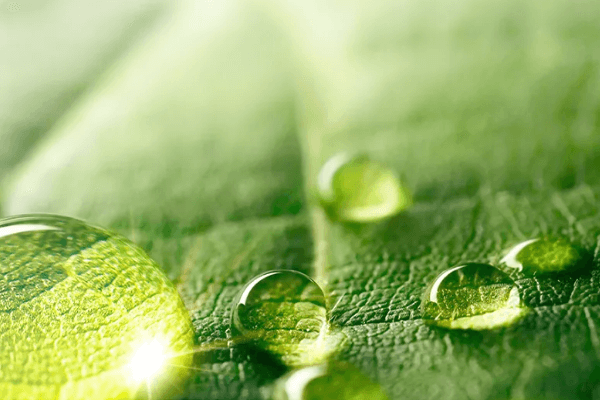 All Modere products come with a clean label that clearly shows all of the ingredients used.
PROS
Offers eco-friendly wellness products and cleaning supplies
Gives you rewards when you refer others
Takes 5% or more off with its subscription plans
Works for all types of customers
Use clean and safe ingredients
CONS
Poor customer service
High prices
May have too many offers
BOTTOMLINE
Modere helps you live a clean and healthy life with products designed for your body and home. You have the option of using a subscription plan to save money and getting special offers when you refer others to the site.

iReviews Shopping Assistant
Find the best prices for this and many other products with our chrome extension
Product Features
Price: $9+ per item
Shipping: Free with subscriptions, $7.29 for all other orders
Subscription Discount: 15% off
Returns: 30 days, money back
Referrals: $10 or 25% off per referral
Donations: Voluntary, up to $10 per order to 42DDD
Lean Body Collection from Modere
Modere launched the Lean Body Collection as a way to help customers get the lean bodies that they always wanted. The Lean Body System comes with products designed to help you get in shape and lose weight. You get a bottle of Trim, which is a powdered supplement that increases your metabolism and forces your body to release fat at the same time that it restores your muscle tone and skin. You also get a bottle of Burn, which is a supplement that helps you burn more calories because it changes your metabolism. With the Activate detox powder, you can eliminate toxins from your body in just three days. The whole set is available for $160 and comes in flavors that include Vanilla, Chocolate, Coconut Lime and Lemon.
Also available is a Lean Body set that includes GO energy bars that help you get through the afternoon slump. These bars lack gluten and sugar. They come in a single serving packet and do not contain dairy. Each bar delivers five minerals and 11 vitamins. Modere offers Lean Body sets that include the bars for $200 and sells boxes of the bars for $45. Flavors include Fruit Punch, Orange Citrus and Acai Pomegranate.
The Lean Fitness Collection features products designed for customers who spend more time working out and need some extra help. You get the Trim, Activate and Burn products along with Modere Rush and Modere Recovery for $220. The Lean Fitness Collection comes in Chocolate, Vanilla, Lemon Lime and Coconut Lime flavors. Modere Rush is a powdered supplement that you mix with water and drink before a workout. It helps you get in the right mood for a workout and keeps your muscles from breaking down. Modere Rush is also available on its own for $45. With Modere Recovery, you get a supplement that helps you recover from a workout. It helps reduce muscle cramps and hydrate your body. Some found that it gave them more energy, too. You can buy it separately for around $44.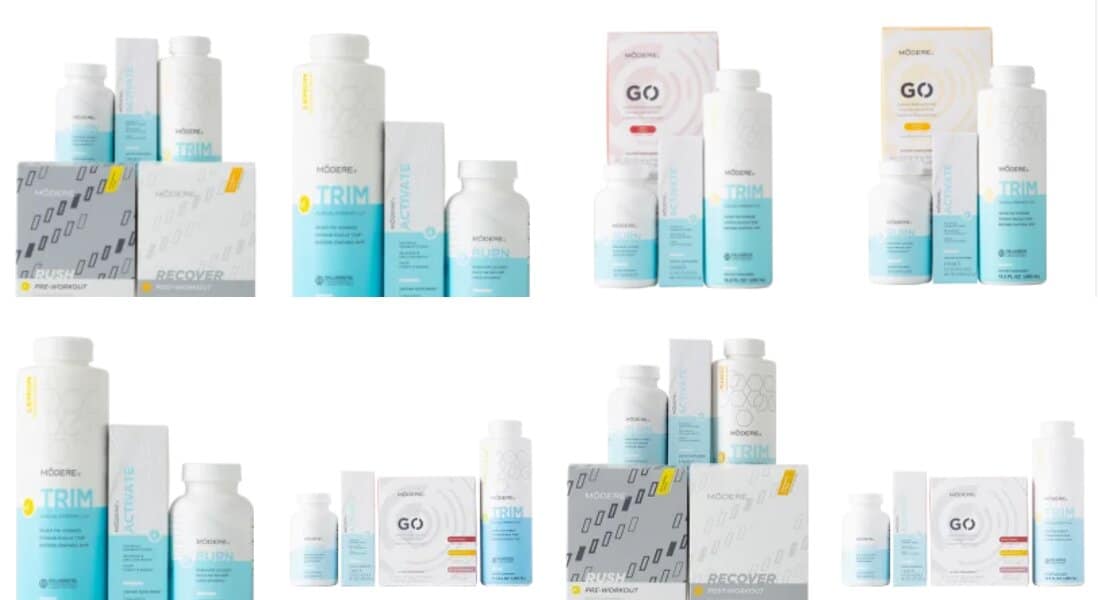 How Can You Use Modere?
Modere makes products designed for all types of customers. You might start with products from the Lean Fitness or Lean Body lines because you want to lose a little extra weight before your high school reunion or a family vacation. There are standard supplements that ask you to take one or two capsules with a full glass of water. We recommend taking these supplements on a set schedule at the same time each day. Other supplements are suitable for mixing with water and come in a powdered form. You need to use at least eight ounces of water to keep the powder from sticking to the bottom or side of your glass.
Other products are serums that feel like a thick gel on your skin. You'll apply a small amount with your fingers and carefully rub the serum to boost your natural collagen. With Modere cleaning products, you no longer need to worry about what chemicals you use around your family. The brand guarantees that all of these products use the safe and natural ingredients that you love. You'll find soaps for your dishes and hands along with cleaners and powders you can add to your laundry or use on surfaces around your house.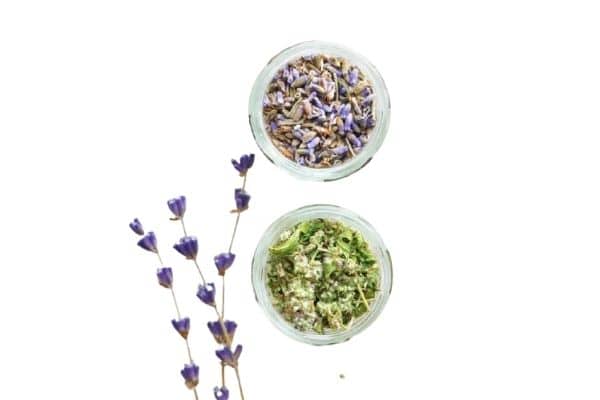 You can trust that all Modere products use natural ingredients.
Modere Collagen Sciences
You can't hear people talk about Modere without mentioning the brand's Collagen Sciences line. All of these products increase your collagen to help you look more youthful. The Modere CellProof Serum is a popular option that sells for $77 and provides results in as little as five minutes. This serum both hydrates and conditions your skin. It gives you a healthy dose of antioxidants and restores damaged skin. The Liquid BioCell Life is also popular because it puts more than 10 superfoods into a supplement that is easy to take and uses no sugar. Modere offers this supplement for $70 and as a two-pack for $140.
With the brand's Liquid BioCell Pure supplement, you'll also get a healthy supplement that helps your skin. One bottle sells for $70 and fits any diet that you want to follow. Some of the other products from this line that we like include:
Liquid BioCell Support ($75) – to help your skin and muscles recover after working out.
Liquid BioCell Chews ($35) – offers an easy way to take the supplements that you need.
Tria ($33) – comes with 12 energy drinks per case in Citrus or Melon flavors.
Liquid BioCell Pet ($50) – safe for pets and helps them get in shape.
Liquid BioCell Pure Singles ($55) – get all of the benefits of this supplement in convenient single use packages that come 14 per case.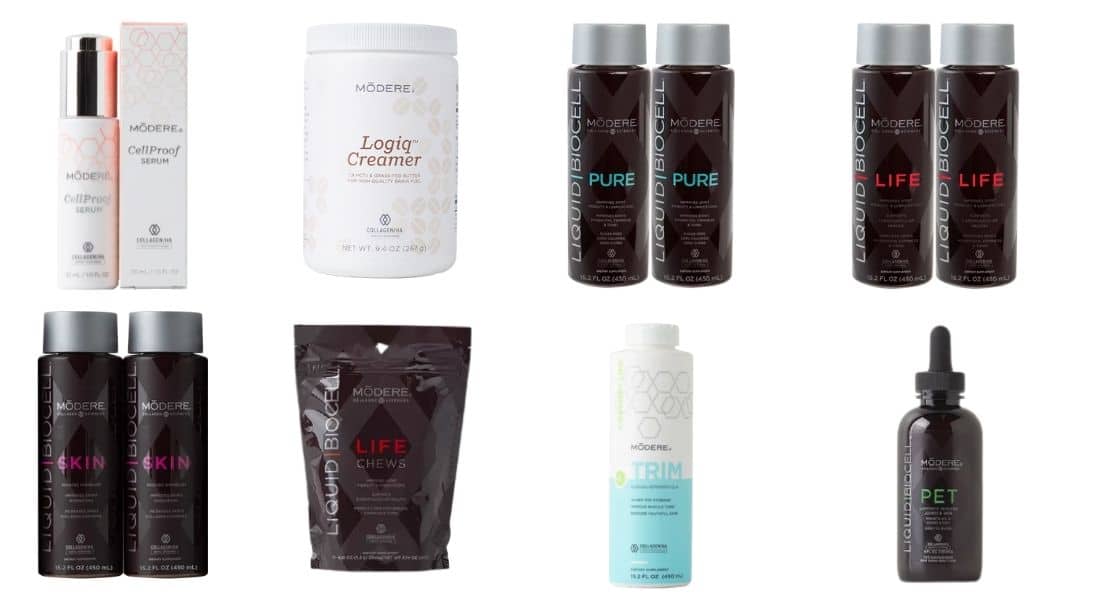 Where Can You Use Modere?
As long as you have access to the internet, you can sign up for a Modere account and buy individual products or a subscription. Every time that you buy, you have the option of donating $1 to $10 to Vitamin Angels, which is a nonprofit program that gives vitamins to kids in need. This might make you feel a little better about spending so much on the site. The best places to use Modere will depend on which products or sets you buy. With the Lean Fitness and Lean Body Collections, you get products that are suitable for use before or after you hit the gym or work out at home. Other places you can use Modere products include:
At work as the convenient snack bars provide lots of energy and essential nutrients and are easy to carry.
Around the house when you need to do some major cleaning but don't want to use harsh chemicals.
On vacation if you want to make sure that you stick to your diet and don't put on a few pounds.
In your bathroom mirror as the serums restore the youthful look of your skin.
When you shower or take a bath as Modere offers some personal care products.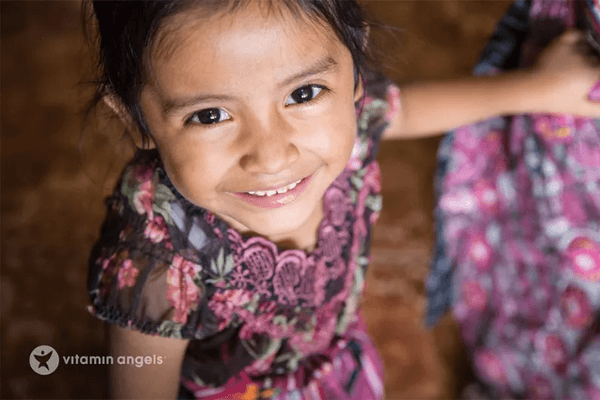 You can make a single donation to Vitamin Angels or a monthly donation through Modere.
Modere Personal Care Products
Modere makes tons of personal care products that might replace some of your old standbys and become new favorites such as the Body Bars. For just $11, you get three bars of soap that have a soft scent that lingers on your skin. The soap is suitable for all areas of your body, even your most sensitive spots. With the Antioxidant Hair Serum that sells for $25, you get all of the benefits of antioxidants with a serum that soaks into your hair. We also like the Daily Lotion for $22 and the Toner for $15, which come as part of the Skin Care Bundle. Modere offers bundles for those with combination or dry skin. Some of our other favorites include:
Eye Makeup Remover ($19) – the gentle formula removes all types of eye makeup without damaging your skin.
Exfoliant ($14) – helps remove dry or damaged skin and lets healthy skin shine.
Wrinkle Guard ($31) – uses a gentle formula with a soft scent to help you battle wrinkles and fine lines.
Deodorant ($8) – keeps your smelly pits in check with natural ingredients.
Shower Gel ($15) – safe for daily showers to remove the dirt of the day.
Shampoo for All Hair Types ($14) – suitable for all types of hair and removes impurities.
Mouth Rinse ($8) – helps you cope with bad breath and remove germs from your mouth.
Repairing Hair Mask ($31) – removes the damage to your hair from the environment and other factors.
Hand and Body Lotion ($14) – hydrates the skin on your hands and body.
Toothpaste ($8) – prevents cavities and cleans your teeth.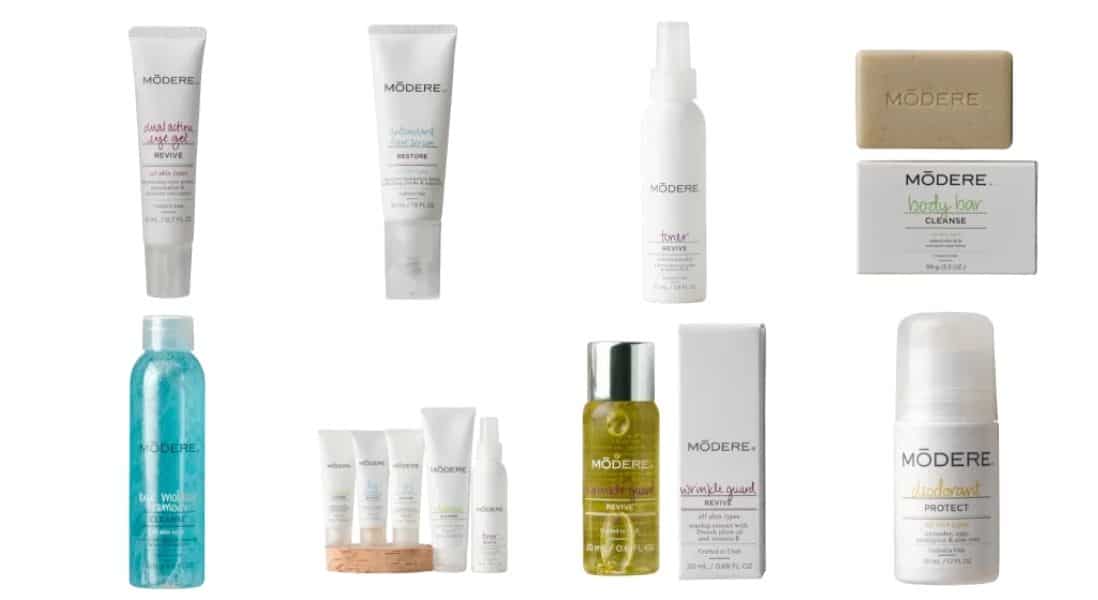 Who's This For?
Modere products are safe for both men and women. Though the brand does not have an age limit, you usually do not want to use these products on kids as they have some potential side effects. Depending on which ones you choose, you may develop a headache or have stomach cramps. Some customers also complained that the products made them vomit or spend more time in the bathroom. We also encourage you to keep these products away from kids because there are easier ways to get your kids in shape. If you have any medical conditions or take medications, make sure that you talk to your doctor first as Modere products can interfere with those drugs.
These products are best for customers who only need to lose a few pounds. If you are obese and want to lose 20-50 pounds or more, these products may not help. Though they can help you cope with your cravings and give you more energy, they are not a magical solution to your problem. Many people who lost weight and want to maintain a healthy weight would benefit from Modere. They can choose products that help them before or after hitting the gym.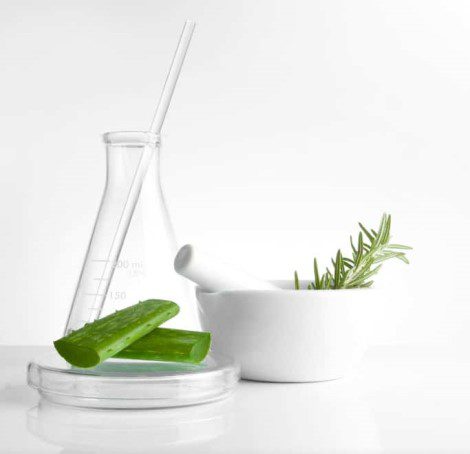 Some of the natural ingredients that Modere uses can have adverse side effects in some users.
Health and Wellness Products from Modere
Thanks to its line of health and wellness products, Modere can help you look and feel better every day. You might start with Sync, which lets you make a delicious shake from the powder inside the jar. Available for $60, the powder both curbs your cravings and helps your digestion. With the M3 pack for $160, you get Sync along with Sustain and Burn which help you lose weight and keep it off. The M3 set is also available in Trim Lemon and Chocolate flavors that include several other products for $260.
If you have a hard time staying alert, try Focus Plus. You get 60 supplements for $26 that help you stay more focused at work or home. Vigor is a similar supplement that boosts your energy and is available for $21 when you choose the 120-capsule bottle. With the multivitamin, you spend $31 and get 60 multivitamins that you take daily. We like that Modere has other supplements that can help with any deficiencies you have, including Fiber and Minerals. There are other Modere supplements you might like such as:
Aloe Vera ($23)
Liver Health ($23)
Carb Blocker ($24)
Digestive Enzymes ($20)
Eye Health ($37)
Who Would Benefit from Modere?
Though a strict diet can help you lose weight, there's no guarantee that you will keep the weight off. The problem with fad and crash diets is that they don't offer any support once you stop dieting. Modere helps you develop healthy habits that you'll use in the future. Before using any of these diet products, talk with your doctor and compare your weight to a BMI chart, which will show if you weigh more than you should based on your height or age. Many of the top Modere products help you battle the cravings that you feel for sugary treats and keep you full enough that you can skip a meal or two. If you aren't sure if these products are right for you, just ask yourself a few questions:
Do you want to lose a few pounds to tone up rather than lose dozens of pounds?
Can you commit to using these products for several months or longer?
Are you tired of feeling down or lethargic in the middle of the day and find yourself mindlessly eating?
Do you want supplements that give you more energy and help you recover from workouts?
Are you ready to make serious changes to your lifestyle?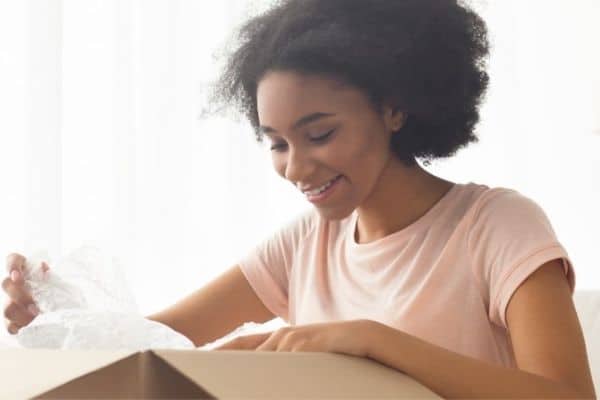 With a Modere subscription plan, you don't need to worry about running out of supplements.
Modere Products for Your Home
Laundry Powder ($15) – get rid of stains and smells with this laundry powder that you can use in any washing machine.
Dish Soap ($9) – helps you wash your dishes by hand and get them as clean as possible.
Fresh Space ($8) – one spritz of this spray will remove the harshest of smells from any room.
Multisurface Cleaner ($8) – designed to work on different surfaces, this spray works on stains of all types.
Laundry Detergent ($14) – an alternative to laundry powder, this detergent lets you use as much liquid soap as you need.
Fabric Softener ($11) – helps your clothes and blankets smell as fresh and feel as soft as possible.
Dishwasher Gel ($9) – suitable for use in dishwashers to remove stuck-on food and debris.
Modere also has some household bundles such as the Clean and Fresh Collection. It comes with four products that you can use around your house for $38, which is a savings of more than $3.With the Home Collection, you get household cleaners and Body Bars along with other personal care products for $70, which helps you save more than $6.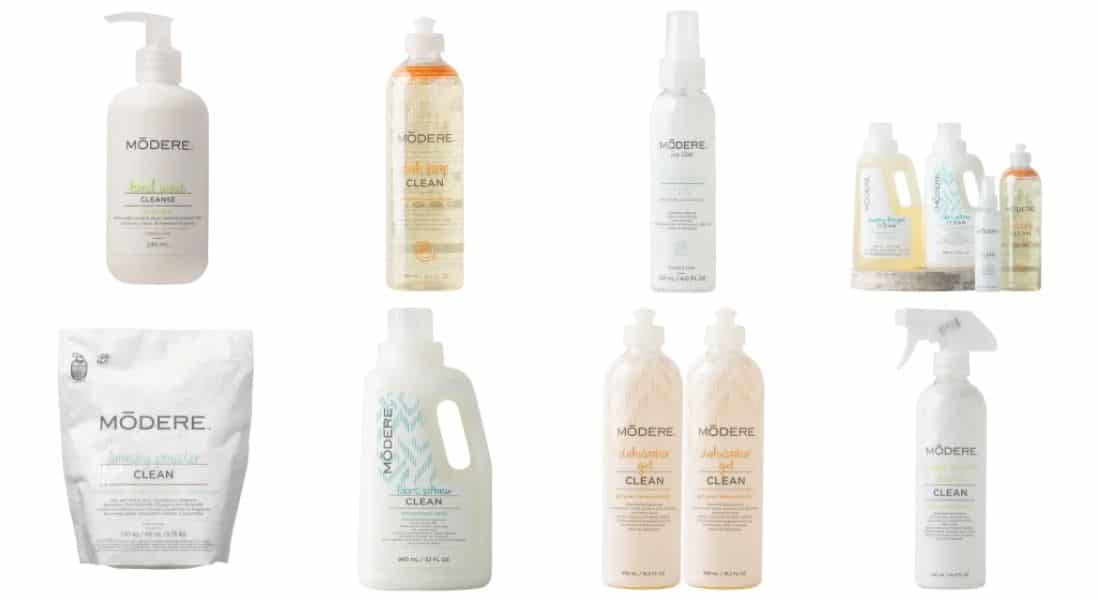 Should You Buy It?
Though Modere is not right for everyone, the brand offers tons of supplements and healthy products for those who need a little help getting in shape and losing a few pounds. Thanks to the serums and personal care products, the company makes it easy for you to find safe products that work in your bathroom, including toothpaste and shower gel. Other leading reasons to spend money with Modere include:
You get 15% off any item or collection when you have a subscription, which also comes with free shipping.
Modere offers household cleaning supplies and sells bundles that include multiple cleaning products.
The Modere Go Bars come in fun flavors and are suitable for any time of the day when you have a sweet tooth.
Some products help your body recover from long workout sessions.
Through the loyalty club, you'll earn up to 15% cashback just from staying a loyal customer.
Modere offers free shipping when you spend the minimum amount or if you have a subscription.
All products use natural ingredients and go through extensive testing to ensure they are safe.
The Modere referral program lets you send coupons to your loved ones and get discounts when they buy.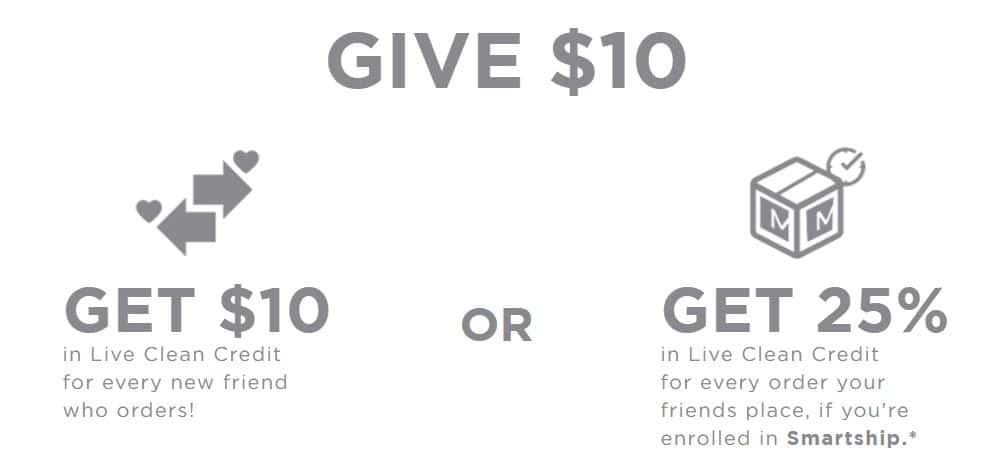 Cons to Consider
There are many potential issues associated with Modere. The company does not have FDA approval for its products and has a reputation as a mid-level marketing company. Modere often asks its customers to sell products to others and gives them links they can use to direct traffic to the site in exchange for up to 60% of the money that others spend through their links. If you want to sign up, you need to pay a large fee for products that the brand claims you'll use as samples. You might easily spend more than you planned and have little to no products you can use for yourself. Other complaints about Modere include:
Many products use caffeine to give you energy, which may cause a jittery effect.
You may experience one or more side effects such as cramps or headaches.
Some products are not safe to use when nursing.
Modere may keep charging you after you cancel your subscription.
Many customers complained that Modere took unauthorized payments from their accounts.
Where to Buy
Click here to find out which Modere products are in stock and to place an order. Our Modere link takes you to the official site and lets you read Modere reviews from customers and check out all of the products. We recommend that you look at the Smartship & Save program, which is the brand's version of a subscription plan. You simply pick a product and sign up for a subscription to get 5% off. If you order a minimum of five different products, Modere will take 10% off your order. If you buy a minimum of eight items, you get 15% off and free shipping on your entire order.
The site also shows you how you can use your account to earn rewards. Modere gives you credits each time you hit milestones as a customer, including 5% back when you order every month for three months and 7% back when you buy for six months in a row. If you remain a loyal customer and use your subscription for a full year, Modere gives you back an impressive 15%. Your account also lets you create a referral link to give your loved ones 10% off their orders. Modere rewards you with 25% back in cash or 10% off your next order.
Competition
Modere has quite a bit of competition in the supplement world and cleaning industry from some big brands. We recommend looking at some of those brands to see what they offer before you reach for your credit card.
Honest Company
The Honest Company is popular with busy moms who want to keep their kids safe. Started by actress Jessica Alba, the brand guarantees every item it sells. Even if you don't have kids, you can still shop from this brand. We like the cleaning kits that come with bottles you can refill and reuse when you reach the bottom. You have the option of buying a few products or signing up for a subscription and getting your favorites every month. Some of the top products from the Honest Company include its organic vitamins for women and Clean Vibes Cleaning Kit.
The Nue Co.
If you're in the market for products that help improve your skin, consider The Nue Co. supplements. This brand offers free shipping on all subscription plans and on other orders if you spend $60 or more. Before you buy, the shop asks you to complete an online consultation. You need to answer questions to show The Nue Co. why you need help and what type of supplements are best for you. An expert panel will look at your answers and tailor a plan for you. The brand makes supplements for those who need help sleeping or with stress, too.
UMZU
UMZU has a quiz that is similar to a consultation. Once you answer all of the questions, the brand will recommend at least three supplements that will fulfill your needs along with other useful products. You can choose a subscription plan and have supplements delivered every two months or once a month. Subscription plans reduce the prices of those products. Though UMZU started as a brand for men with hormonal imbalances, it now offers supplements for a variety of conditions and problems. You'll find some that help with your mood and cognition and others that support your skin and muscles.
Perfect Keto
One of the benefits of Modere is that its products are suitable for those on a keto diet. Perfect Keto also makes supplements that keto dieters can use because they have no sugar and are low in carbs. You'll find a Collagen Powder that helps with your skin and joints along with Perform, which is a keto drink that gives you more energy. Thanks to the Keto Bars, you can grab a convenient snack and eat it on the go or replace an entire meal. These bars come in several sweet flavors, including Almond Brownie Batter and Chocolate Chip Cookie Dough.
Final Verdict
We found enough Modere negative reviews that we couldn't give the brand as high of a rating as we initially thought we would. Many customers thought the brand was an MLM because of the conferences it holds and the payment structure it uses. There were other complaints about the side effects of its products and the high prices it charges. If you can look beyond those issues, you'll find a solid brand that can help you hit your goal weight and get the healthy skin that you want. We love that Modere offers bundles that help customers try an entire line or collection and that you can save money with a subscription plan or through the rewards program. For some of the best supplements on the web, turn to Modere.