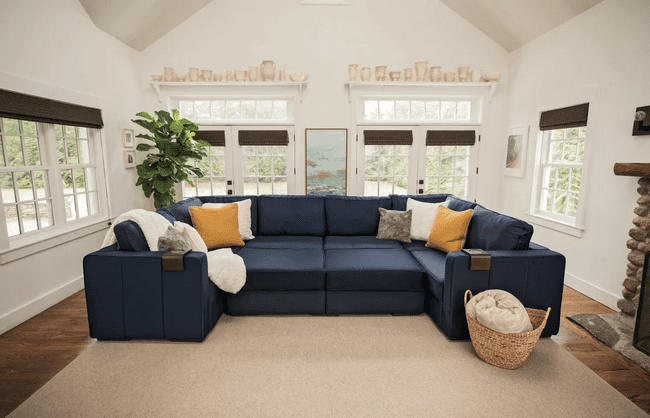 What is Lovesac Furniture?
Buying new furniture for your home is exciting. You can choose from different colors and materials for each room and show off your sense of style. Lovesac makes many pieces that are stylish and perfect for any home along with being comfortable. One of its more popular products is the Sactional, which the company calls the World's Most Adaptable Couch. You can choose a basic set that is similar to a loveseat with space for just two or go with one that has seating for more than 10 people. In addition to the Sactional, you'll find the Sac, which helps you feel as though you're sitting or sleeping on a fluffy cloud.
No matter which one you choose, you can use Lovesac to find tons of accessories and other products. Why not grab a cover that you can easily put over the furniture to change the look of a room? You can do the same thing with a few throw pillows from the site. Lovesac is so popular that Real Simple often features its products in their magazine. You'll get all of the comfort that you want in pieces that last for years. Read through our Lovesac furniture review to learn more about the products that you can buy online.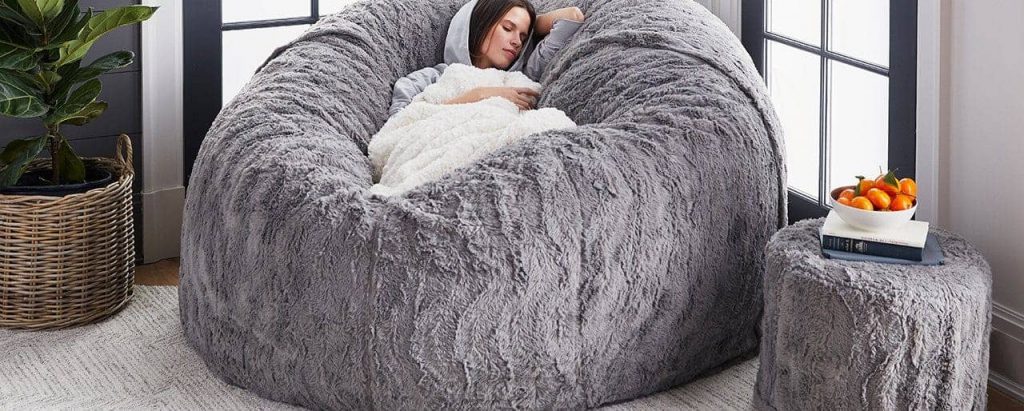 PROS
Tons of available products that fit all homes
Made in the United States
Many products use recycled materials
Financing is available for those who qualify
All orders come with free shipping
CONS
Some customers thought the pieces weren't very comfortable
You may have issues moving the Sactional to the design you want
There were a few issues with shipping
BOTTOMLINE
With furniture from Lovesac, you get pieces that fit in any room. You can rearrange them as needed to change the style of the room and choose other accessories to give them custom looks. Lovesac also offers free shipping in the US and convenient financing.

iReviews Shopping Assistant
Find the best prices for this and many other products with our chrome extension
Product Features
Product Lines: Sacs and Sactionals
Price: $1,000+ for Sactionals, $600+ for Sacs
Shipping: One to four weeks
Shipping Cost: Free in the US
Financing: Six to 12 months
Warranty: Three years on all furniture
The History of Lovesac Furniture
One of the biggest issues you'll have when shopping for furniture online is that you don't know if you can trust the company or website. You don't need to worry about trusting Lovesac because this company has years of experience. Shawn Nelson came up with the idea for the first Lovesac in 1995 while living with his parents in Utah. Nelson built an eight-foot couch from thick and plush foam that the covered with soft fabric. After meeting Dave Underwood a few years later, they realized that other people would love the couch and went into business together. Nelson earned $1 million from the show Rebel Billionaire and put the total amount back into the company.
By 2017, the brand was so popular that the duo decided to open showrooms across the country. They liked the idea of letting customers try out their products in person before they bought them. Though the company built 70 stores, customers can still buy all of their products online. Lovesac now works with Repreve to meet the demands of today's eco-friendly shoppers. All of the inserts and fabric used on Sactionals and Sacs use recyclable materials. You'll also find a refer a friend program and financing to help you afford your favorite pieces.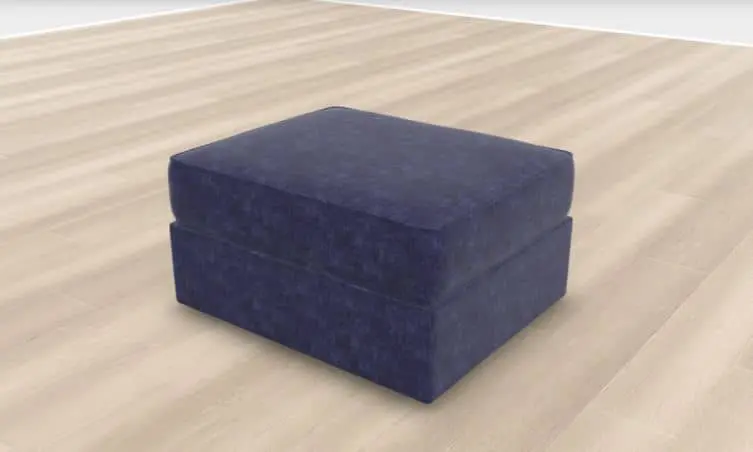 Your Sac or Sactional uses recycled plastic bottles in both its insert and cover.
Lovesac Sactionals
Lovesac makes it easy for you to find furniture that fits your home and lifestyle. You have the chance to build the perfect couch for your living room when you opt for a Sactional. Similar to a sectional, this is a type of couch that consists of several pieces. You decide how much seating you need and how many sides you want. Thanks to a wide selection of colors, you can go with a basic color that matches your decor or a fun print that creates a statement piece. As the World's Most Adaptable Couch, the Sactional allows you to start with the basic design, which features four sides and seating for two. You can then add more pieces to get more seating and invest in a new cover and other accessories.

When you invest in a Lovesac Sactional, you have several options, including:
Three seats and two sides
Six seats and six sides
One seat and one side
Eight seats and 10 sides
10 seats and 12 sides
The sides refer to the end pieces that provide the outline for the couch. You can choose from one of the above configurations or design a custom couch based on what you need. There are designs for those who want a full couch that sits flush against a wall and those who prefer a sectional with lounge areas on one or both ends. It's easy to pick the pieces that you need for your dream couch. All Sactionals feature Italian webbing and steel springs that can both support the weight of anyone who sits down and make the couch last longer. You get a back pillow for added support that you can remove when needed.
Lovesac offers tons of configurations for those building a Sactional.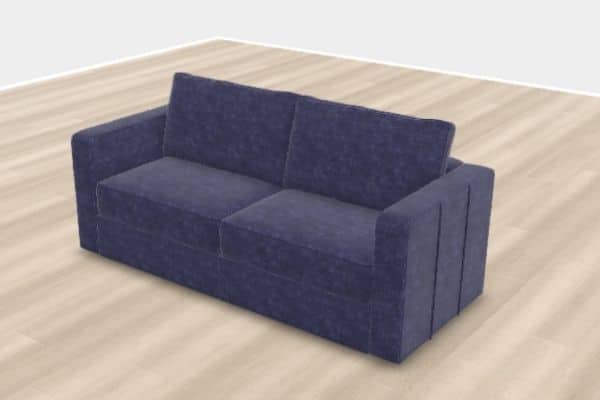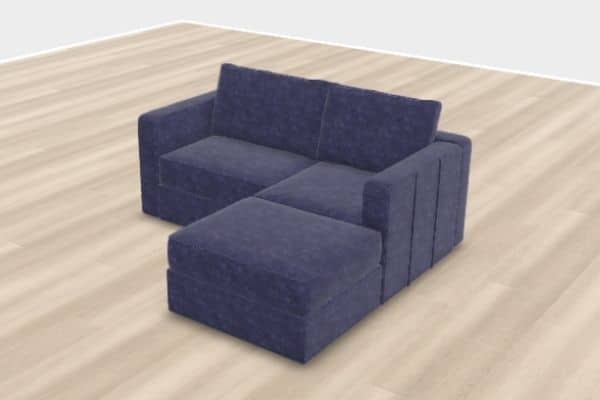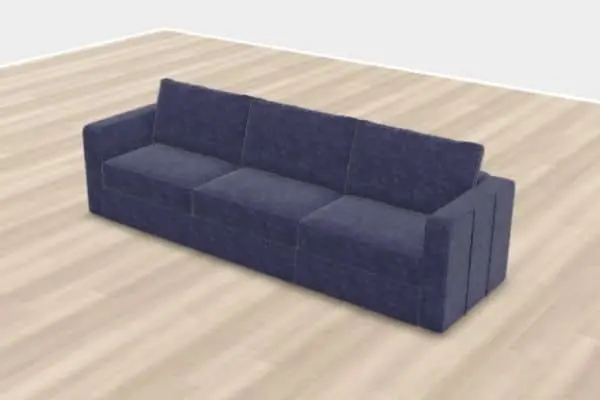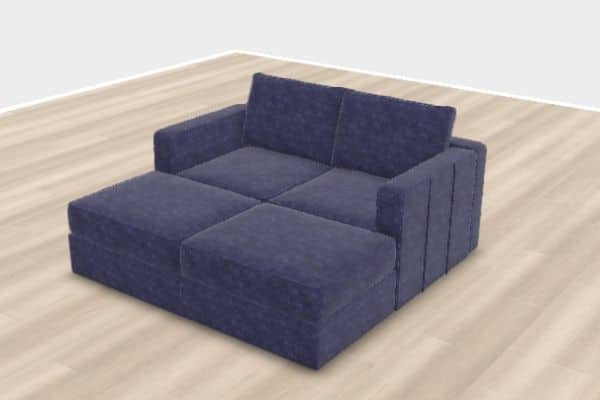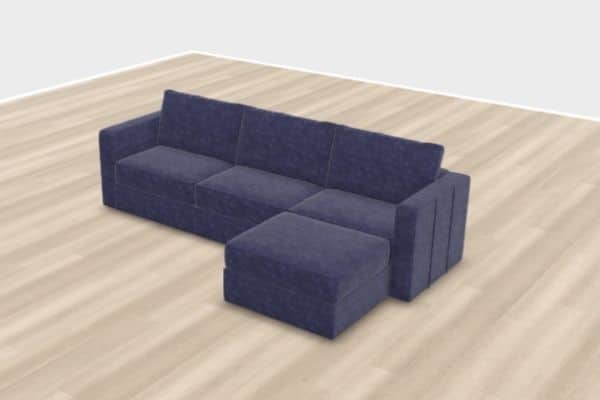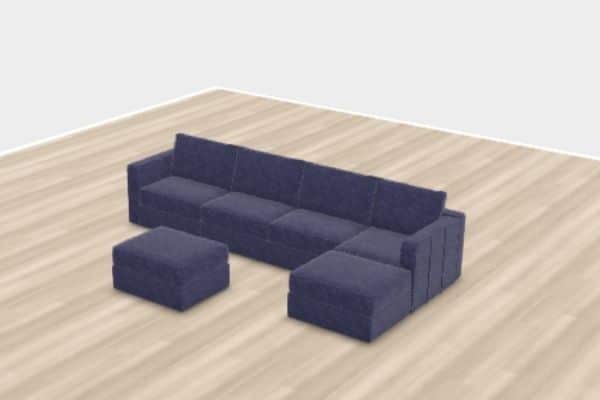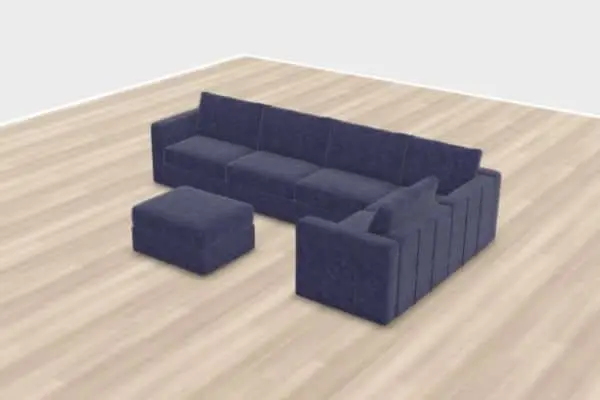 Inserts for Building Your Sactional
Lovesac offers different options to help you build your couch. If you want to save money, you can buy the Seat, which serves as seating for one that you can later attach to other pieces to make a Sactional. This piece has a comfortable seat for one with a solid back and comes with a cover in the pattern or color of your choosing. Some prefer the Wedge seat, which looks like a wedge of cheese. The Wedge helps you build a couch in a corner and design the perfect seating arrangement. The Wedge fits in between two standard Seat pieces.
Another option is the Storage Seat, which is popular among customers who need more storage space. In addition to a soft cushion and solid back, you get a hidden compartment tucked inside the seat. You simply open the top of the seat to reach the storage inside. All Sactional pieces are available in standard designs as well as down and loveseat options. As you design your Sactional, don't forget about the side pieces. There are standard arms with flat tops and similar arms that are deeper. You can choose a rolled arm side piece for a more elegant design and select different types of pillow and seat inserts that add more padding.
Lovesac lets you pick the pieces that you want instead of going with a set configuration.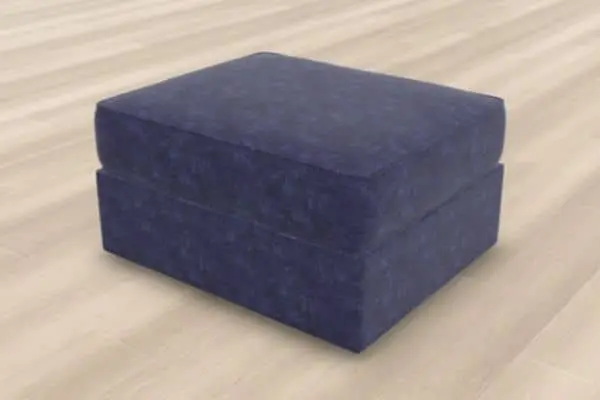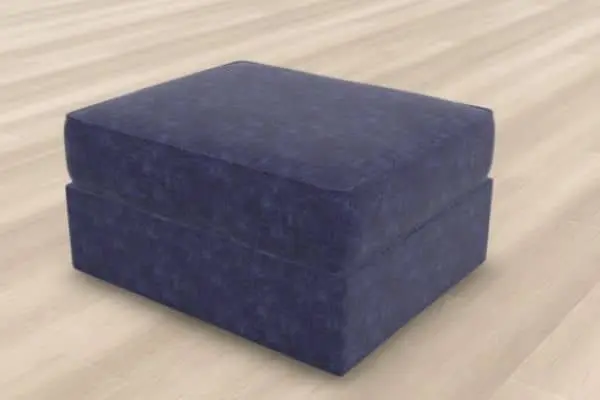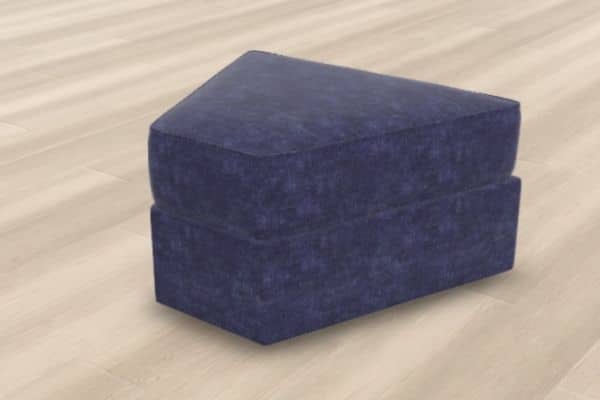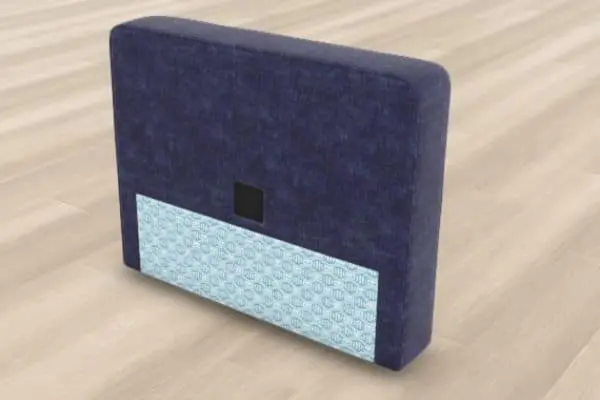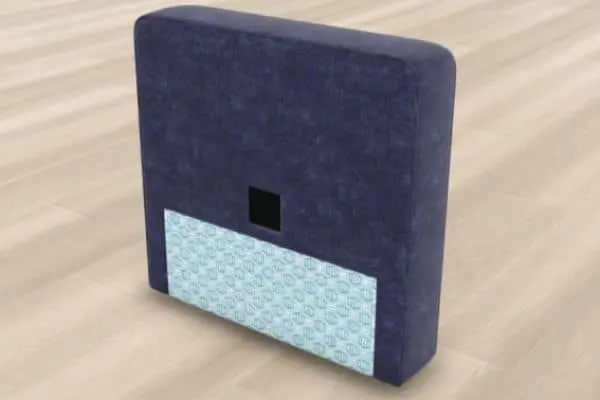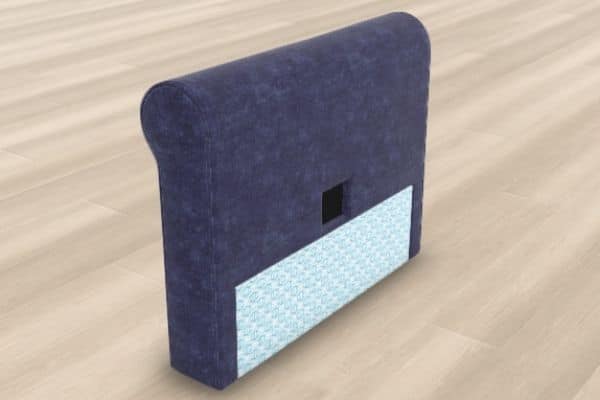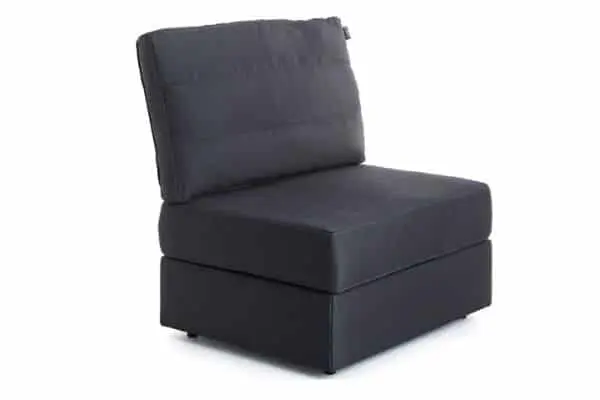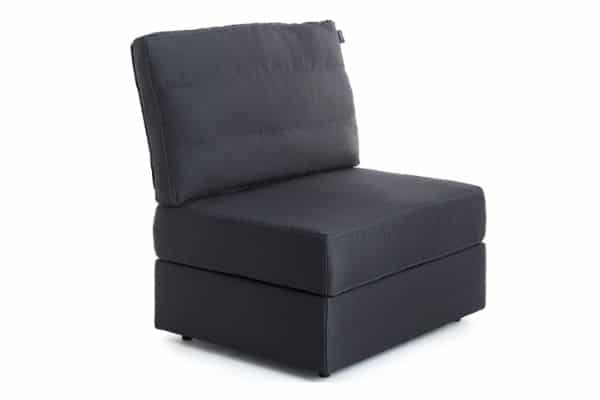 Sactional Cover Options
Lovesac has tons of covers for its Sactionals that you can choose from when you buy a couch or when you want to update it. Some of the more popular options use velvet, which feel smooth against your skin and is easy to clean. All velvet covers have extra padding inside and come in the following colors:
Taupe: soft tan
Charcoal Gray: soft and light gray
Midnight Navy: deep blue and almost black
Chocolate: rich and soft brown
Black: dark black
Graphite: soft gray
Amethyst: pale purple
Mediterranea: bright blue with hints of green
Sky Gray: pale gray
Sapphire Navy: deep and brilliant blue
Those who prefer tweed can opt for a soft gray color, but you may prefer the deep blue color of the Navy twill cover. Lovesac also makes Sactional covers in five colors of chenille that have an almost retro or vintage look. The chenille cover is available in a reversible design that you can change daily or weekly. You may want to go with one of the polylinen covers that are perfect for those with pets and easy to clean. If you want an elegant and expensive look, consider one of the leather covers that come in three colors.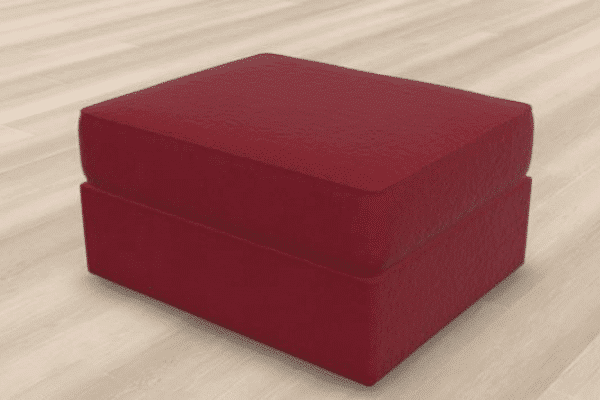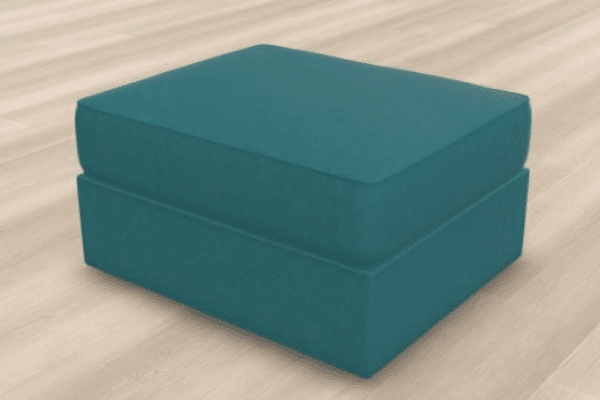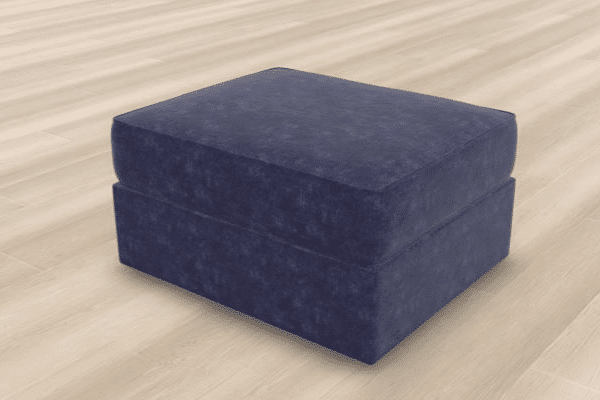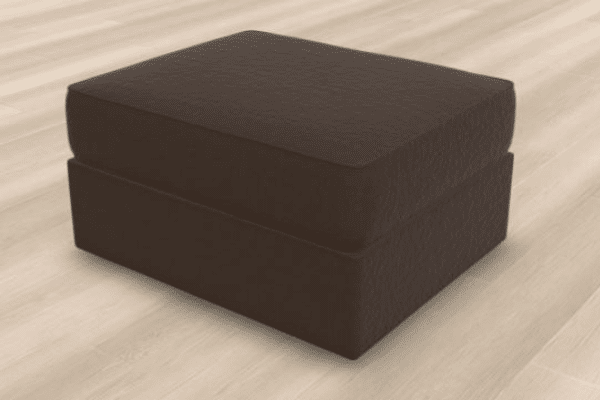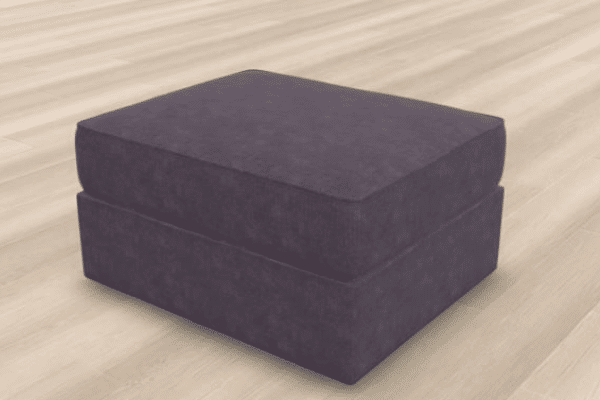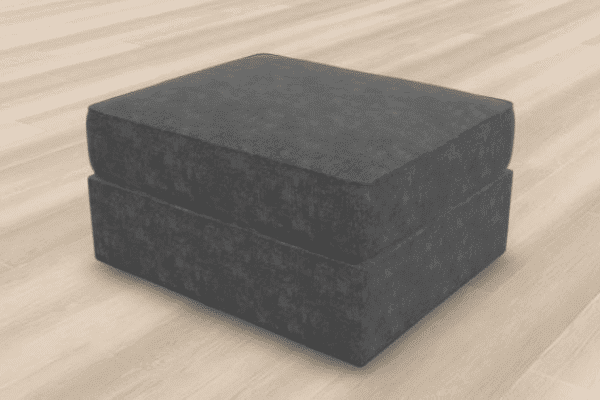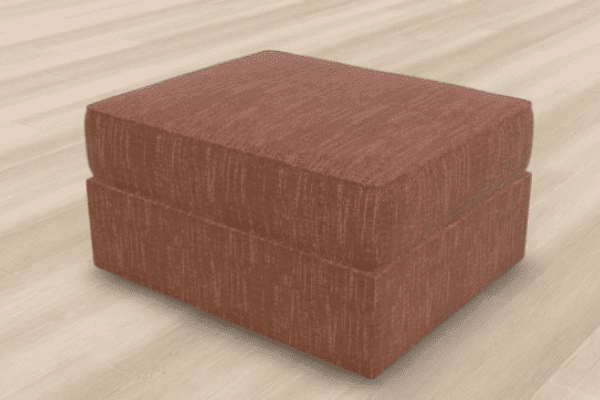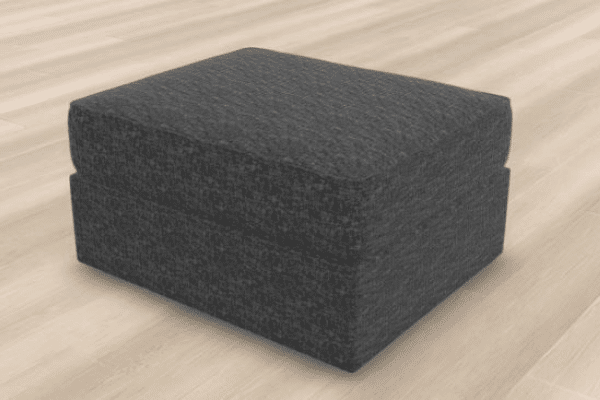 How Can You Use Lovesac Furniture?
One of the nice things about Lovesac furniture is that you can choose the pieces that you want to fit any room. Do you live in a tiny studio apartment but want a place where your friends can hang out? Lovesac lets you order a single Seat or multiple Seats and several arms to fit your group. You don't need to worry about buying expensive furniture and paying nearly as much for shipping because Lovesac offers free shipping in the United States. Thanks to the 60-day free trial, you can sample the Sactional pieces or one of the Sacs to make sure that they're right for your home.
You can also use Lovesac when you like to redecorate your home. If you want a new look, simply order new covers in a different color or pattern. You may want to grab some pillows, too. This furniture is suitable for every room in your home. You can create a sectional in your living room or add a small sofa to your bedroom. With a Sac, you get the perfect place to kick back as you read or stay comfortable as you play games. Some even use the larger Sacs as beds for guests who spend the night.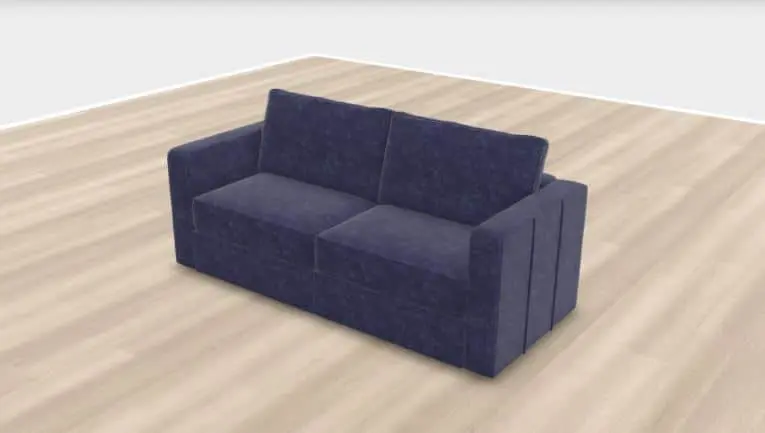 Get a great look for any room with pieces from Lovesac.
Choosing a Sac
Though many people think of Lovesac in terms of the Sactionals, you'll also find a wide range of Sacs. They take everything that you love about bean bag chairs to create a comfortable seat that lasts longer. As they use foam inserts instead of beans, you don't need to worry about anything leaking If you rip the cover. Lovesac chose Durafoam, which molds to your body and uses recycled foam. Though this foam molds to feel like a cloud, it bounces back quickly to fit anyone else who wants to take a seat. Lovesac uses a vacuum to reduce the size of each Sac, which lets the company ship them for free.
When buying a Sac, you need to first pick the size that is right for you and your home. You may want the smallest model, which is the perfect size for chilling by yourself or one of the larger sizes for cuddling with someone special. The site then asks you to design the perfect cover and choose both the type of fabric you want and the right color. You can then add any accessories that you want and fill out your payment details. Most Sacs ship within two to four weeks.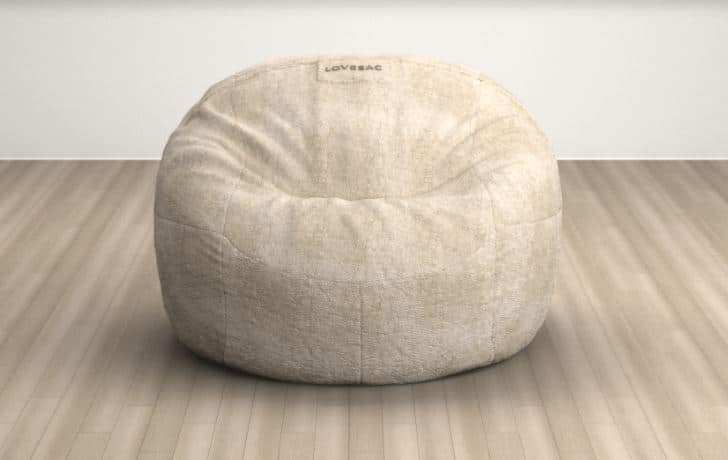 Choose your favorite color or pattern along with the size to buy a Sac.
Sac Sizes
You can choose from different sizes to get the ultimate Sac. One option is the GamerSac, which is similar in size to a traditional bean bag chair. It's perfect for those days when you want to game for hours. The Citysac is a little more expensive but is also slightly larger and gives you more room. There's also the PillowSac, which looks like a big pillow instead of a seat. You get more than enough room to lay down and stretch out, but this seat can hold one adult and one child. We also recommend this chair for those who need a bed for guests.
With the MovieSac, you now have a fun and comfortable place to rest when watching movies. It offers a little more support with a dedicated backrest and has enough room for you to cuddle with one of your kids. If you want to snuggle with two kids, try the SuperSac. At six feet wide, this chair has tons of space. There's also the BigOne, which is the largest Sac available. You'll have more than enough room for two kids and two adults. It's perfect for playing video games and watching movies but can also replace your old couch.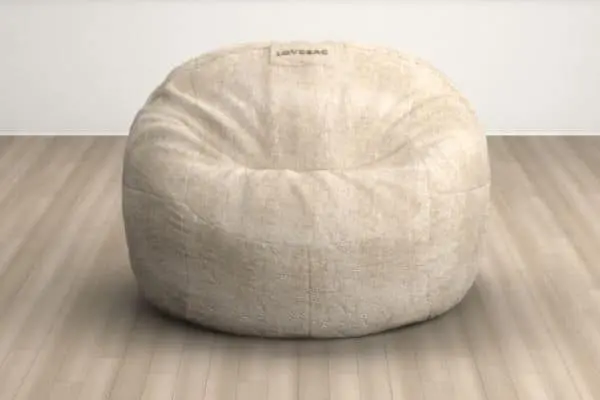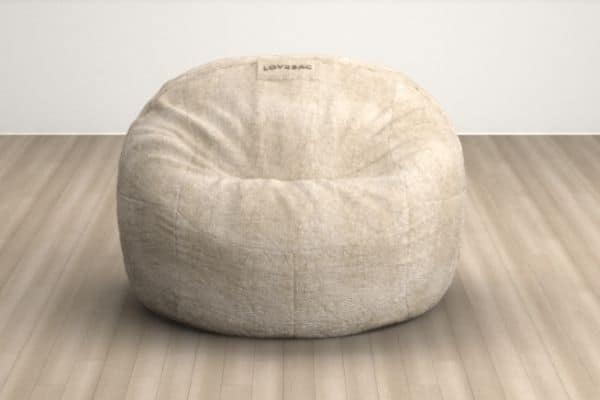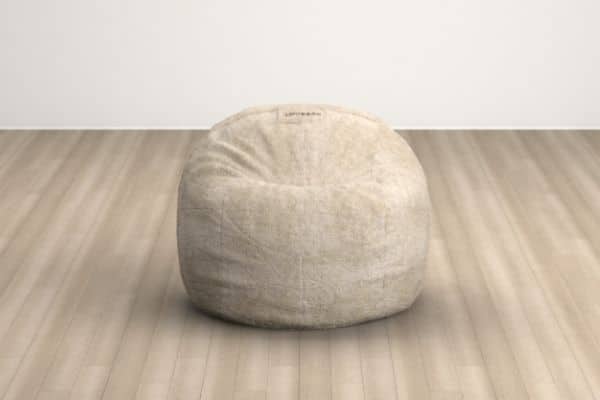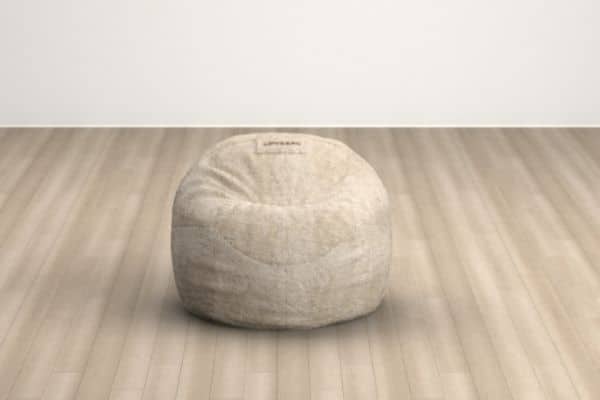 Sac Cover Options
Before you can add a Sac to your cart, you need to pick the cover that you want. While you don't have as many options as you do with the Sactional, you can still pick from nine different cover patters and colors that all mimic real fur:
Wolf Phur: deep gray and soft black
Chinchilla Phur: deep gray
Elk Phur: soft brown and white
Sodalite Phur: deep black with some lighter elements
Wombat Phur: deep and dark gray
Eskimo Swirl Phur: soft white and tan
Obsidian Phur: deep black
Owl Phur: soft gray and black
Snow Phur: light white
You can also choose a velvet cover that feels as soft as fur but is more luxurious. Lovesac offers a chocolate brown cover that mimics your favorite dessert and black velvet in a deep and dark shade. There's also a taupe cover, which acts as a neutral and helps the Sac match the room. If you can't make up your mind, go with the reversible cover. It has a Polar Phur design on one side and a truffle knit velvet on the other. You can turn the cover inside out and use either neutral side to give your room a fresh look.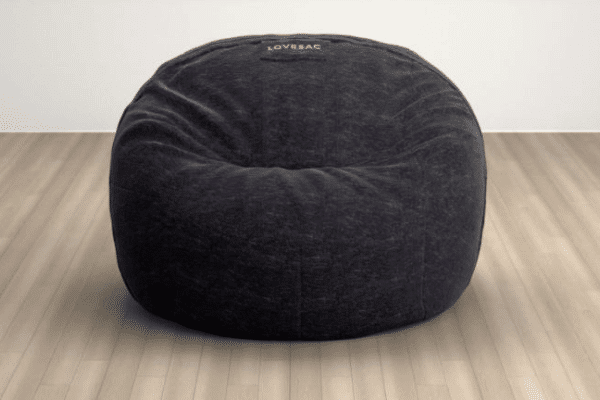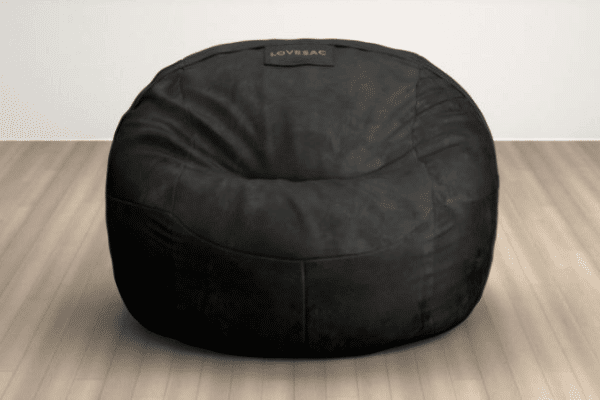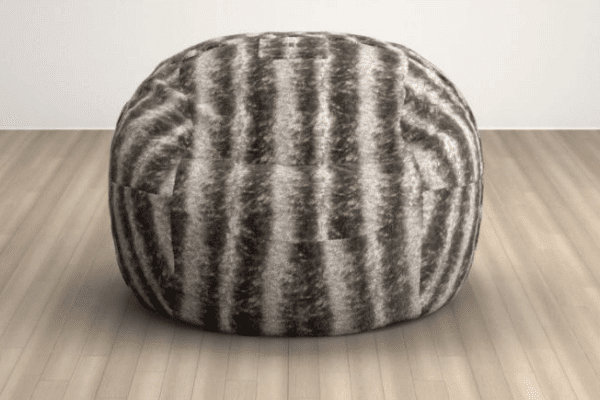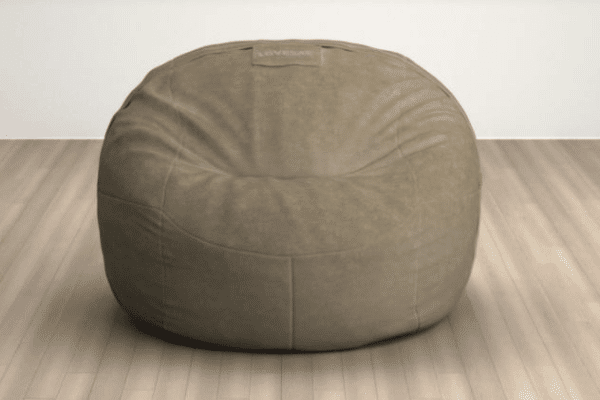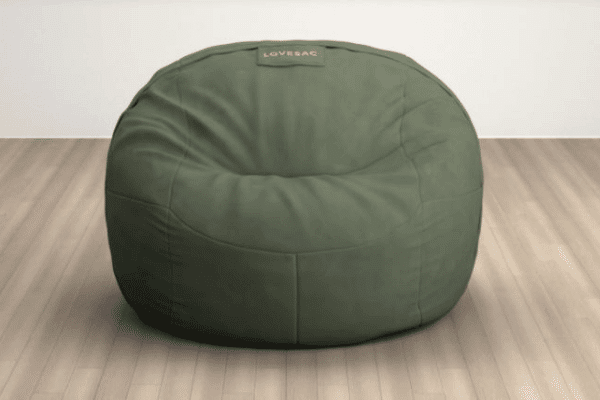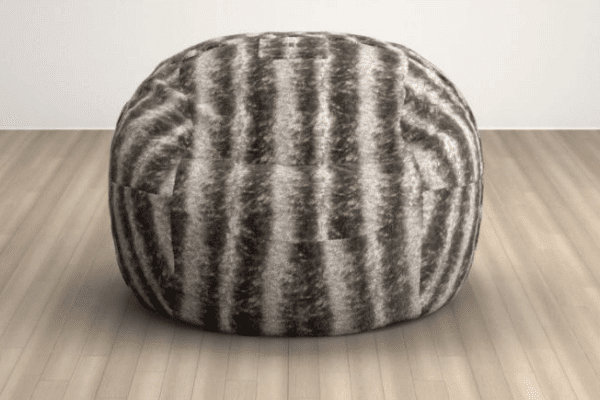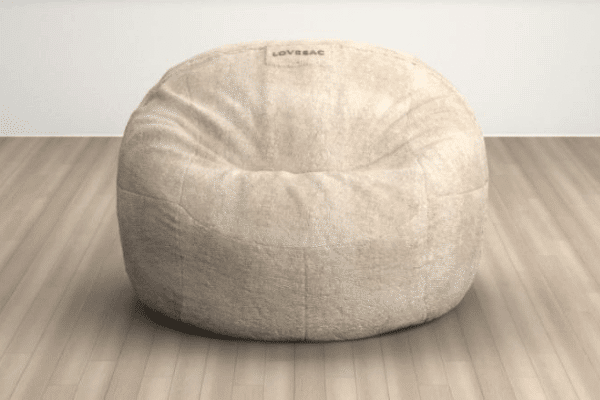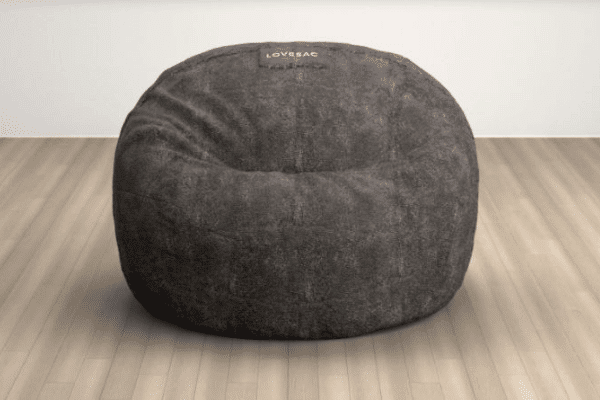 Where Can You Use Lovesac Furniture?
There are no limits to where you can use Lovesac furniture. We recommend both the Sacs and Sactionals for your living room. Not only do you get a comfortable place to relax when you get home from work, but you also get room to hang out with friends. The Gamesac and sectionals are also a nice addition to a game room or family room. Do you love playing video games but don't feel comfortable in a gaming chair? You can get both comfort and support from a Sac, which lets you play for hours.

You can also use this furniture in your bedroom or spare room. Many people have small bedrooms that only have enough space for a bed. If you replace your bed with the Pillowsac or a similar design, you get a comfortable place to sleep every night and a bed that gives you more space in your bedroom. You may want to use one of the Sacs in your guest room, too. Your friends and family might love the comfortable Sac so much that they decide to buy one for their home. Anywhere you need a couch or a bed is the perfect place for Lovesac furniture.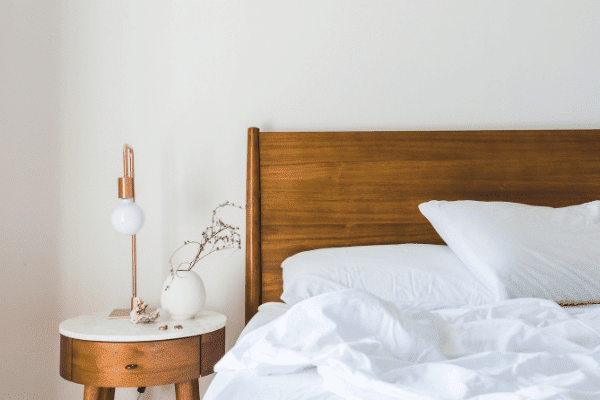 Give your bedroom a new look with a Sac to replace your bed.
Lovesac Shrink Kit
Many customers love that Lovesac will shrink their Sacs before shipping them to save space. Once you take it out of the box, you just need to let it sit for a few hours and let it expand to its full size. You may find that you need to get the Sac out of the way to steam clean your floors or rearrange the room. If you move, you may want to reduce the size of the Sac to save space in your moving truck. No matter why you need to move that piece, we recommend investing in the Shrink Kit.

Lovesac makes several of these kits and designed them to work with different versions of the Sac. The kit comes with a duffel bag and detailed instructions on how to use it. You also get three black plastic bags that you can use to store your Sac and keep it safe. Once you place the Sac in one of the included bags, you remove the extra air, which compresses the foam. This essentially shrinks the Sac to a smaller size. It's then a simple matter of moving the Sac inside that bag into the duffel bag and storing it wherever you want or moving it.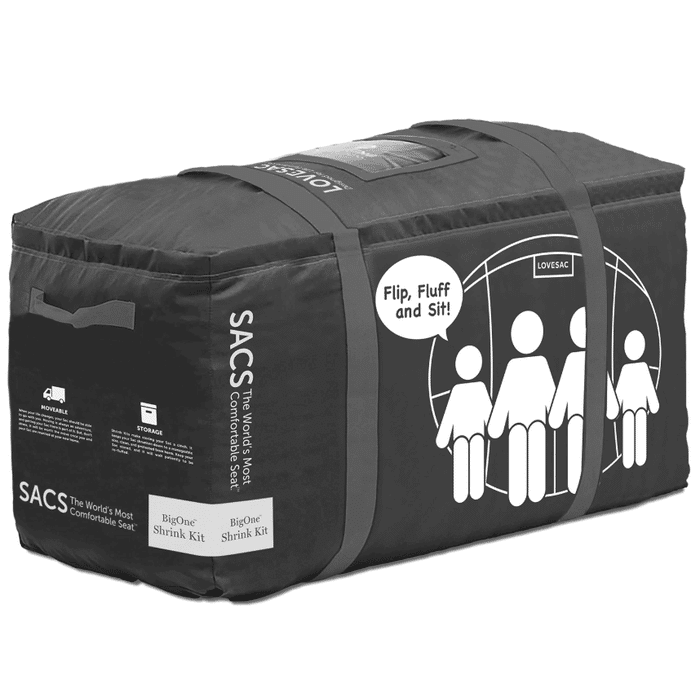 The Shrink Kit makes moving or storing your Sac easy.
What is the Lovesac Squattoman?
Do you love the look of the Sactional but wish you had a place to put your feet? Thanks to the Squattoman, you now have the perfect place to rest your feet when you relax and kick back at home. Made to resemble traditional ottomans, it has a round design with an insert that adds some padding. You can put it in the center of your Sactional and use it as a makeshift table or move it to one end and have a place to set your remote or other small things. With the Quick Ship options, you can choose from more than 10 colors and materials that are available today, including Wolf Phur and Chocolate Velvet.
Lovesac also offers custom options. When you choose one of these colors, you cannot return it later. With nearly 70 colors available, the covers make it easy to pick one that matches your Sactional or goes with other decorations in the room. Those colors include Canary Velvet and Black Zebra Velvet.
Lovesac has a reversible cover for the Squattoman, too. This cover uses phur on one side and velvet on the opposite side to give you two designs in one.
You can choose your favorite cover and material for this ottoman.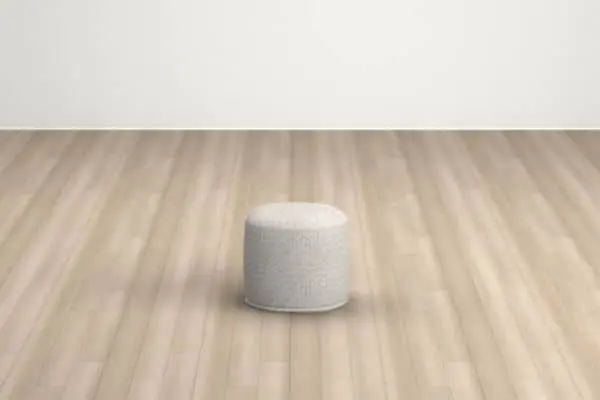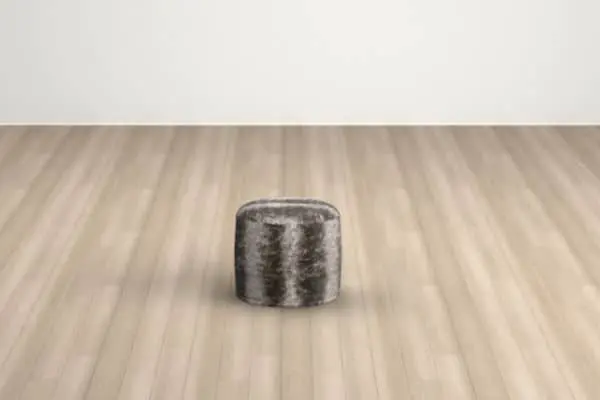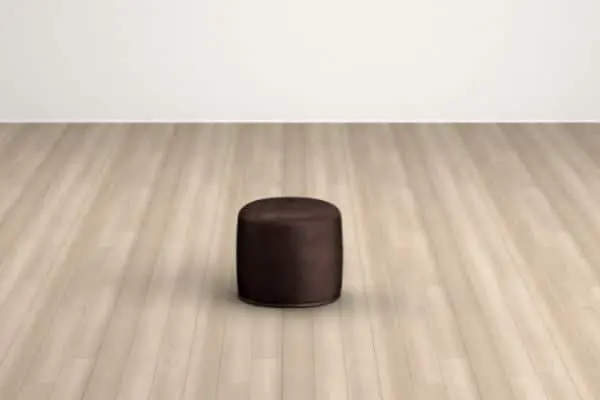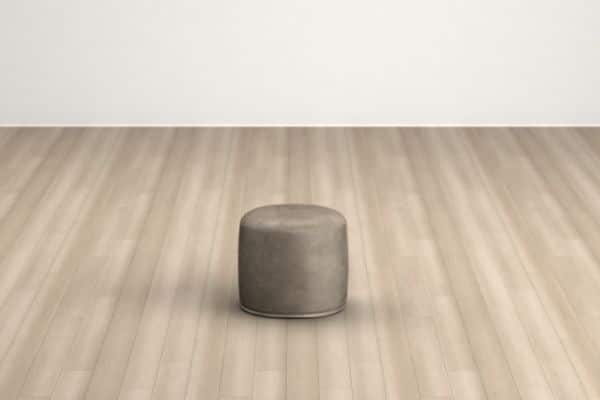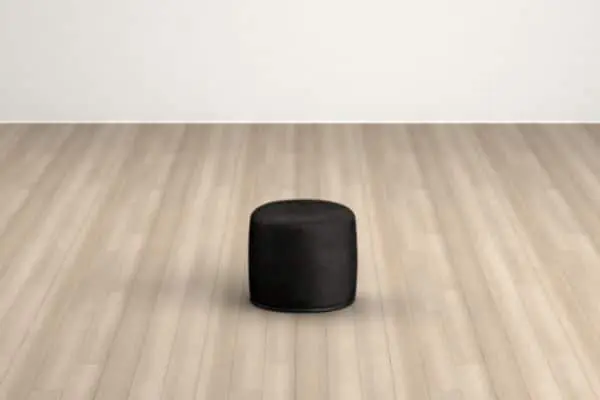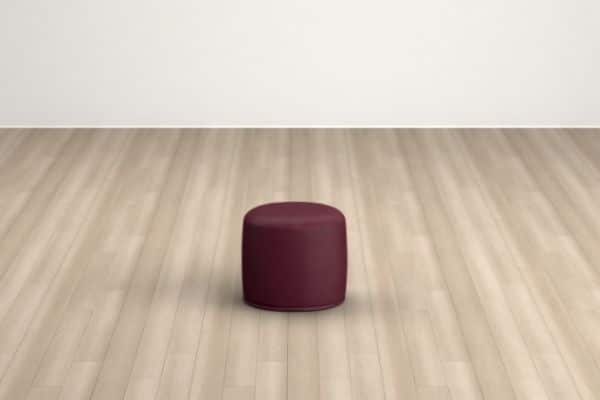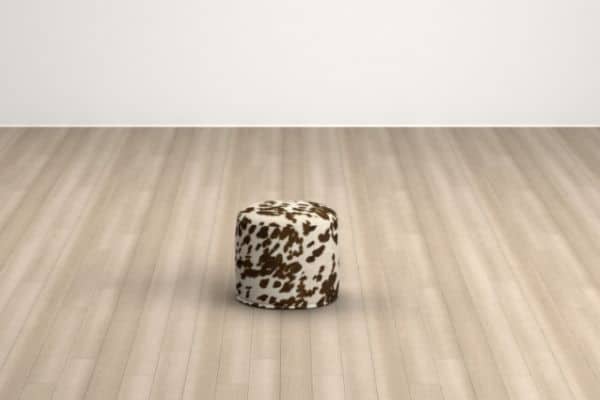 Who's This For?
Though the company has a cute name, those who choose Lovesac are customers who are serious about their furniture. They want investment pieces that will last more than a few years and furniture that stays comfortable as long as they have it. Lovesac furniture is a good choice for those who like redecorating their homes. You can pick from dozens of covers for both the Sactionals and Sacs to brighten up your home and give it a fresher look. As the pieces are easy to move, you can rearrange your Sactional whenever you want and even buy some new pieces to change the arrangement. Others we think would like this furniture include:
Smart shoppers who want to try furniture before they commit to buying it at full price.
People with strong credit who cannot afford expensive furniture but qualify for financing.
Customers looking for a comfortable place to hang out and play video games or watch television.
Those who need extra beds for their overnight guests but want to keep them comfortable.
Anyone who wants accessories that can use with their living room furniture, including throw blankets and pillows along with storage kits and covers.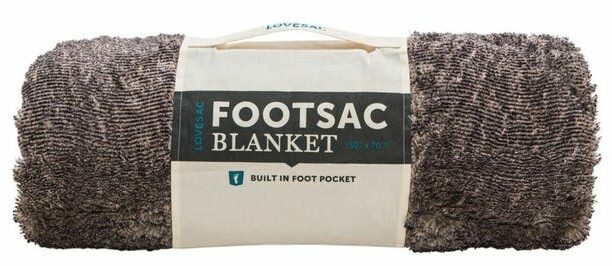 TLovesac offers tons of accessories you can use with your furniture such as throw blankets.
Sactional Accessories from Lovesac
We wanted to take a few minutes to look at some of the accessories that you can add to your order. You can also easily buy these accessories later, too.
Sactionals Guest Room Bedding Kit
The Sactional is available in a configuration that features four sides and four seats, which you can turn into a bed for overnight guests. Before guests stay the night, consider buying the Sactionals Guest Room Bedding Kit. Designed to work with the four by four configuration, it will also fit on the Pillowsac. The set features a mattress topper that keeps guests from staining the Sactional and a fitted sheet that fits on the top. You also get a fitted sheet and two cases for your pillows. Thanks to the compression bar, you can easily compress everything to fit inside the included storage case.
Sactional Shoe
If you want to create your dream sectional but plan on buying one piece at a time, you need one Sactional Shoe for each piece that you want to attach. The shoe comes in a rich dark walnut finish with four holes across the front. You use those holes to connect the pieces and keep them secure. Also called a base plate, the shoe has "Face Up" on the front to show you how to install it. Though this is a must-have product, some customers wished that it was a little stronger and used wood instead of wood veneer.
Sactional Mini Block Set
Before or after you buy a Sactional, you may want to invest in this block kit. It comes with 20 pieces made from real wood. You get 10 blocks that mimic your seats and 10 smaller blocks that serve as the end pieces. This kit makes it easy to see how you can use the different pieces and create new configurations. You may want to try them before you buy to determine how many seats and sides you need. If you already have a Sactional, the set lets you see how you can use those pieces in new ways.
Sactional Foot Pair
Though you may want to leave your Sactional sitting flat on the floor, many prefer getting it off the ground with this set of feet. Each set features two matching feet in a dark walnut finish. They use the patented system designed by Lovesac to make sure that they fit securely into your Sactional. You don't need to worry about the feet coming loose when you move the couch or rearrange the pieces. Though you need one set per piece, the feet lift your couch a few inches off the ground.
Sactional Power Hub
With traditional couches, you often find that you need to run an extension cord under the furniture or avoid using certain outlets. Lovesac helps you avoid those hassles with this power hub, which the company designed to work with all Sactionals. It needs only one outlet to run and fits in any standard outlet but gives you ports for all of your devices. You get two USB-A ports and one USB-C port along with a 120-V outlet. Two matching outlets sit on the 12-foot long cord to make sure that you have space to charge your devices and use lamps or other electronics.
Sactional Coaster
Do you worry that you won't have room for your favorite drinks or that your friends might spill their drinks on your new couch? You can protect your investment with this coaster for your Sactional. Made from wood, it has rounded curves that help it fit over any side piece. On top of the wood is a built-in coaster that can hold almost any type of cup or glass. It can last for years and absorbs liquids. You can choose one or more coasters in finishes that include dark walnut, gray ash or hickory.
Roll Arm Drink Holder
The coasters that you can buy from Lovesac fit on most side pieces, but they do not fit on rolled arms. With rolled arms, you can add a fun touch to your living room and get a more comfortable place to rest your arms. If you want to kick back with a drink, you should grab at least one roll arm drink holder. Designed to work with the rolled arm pieces, the drink holder uses curved wood with a deep space on the top that holds your drink and keeps it from tipping over. You can grab a drink holder in hickory, gray ash or dark walnut finish.
Sactional Table
You can easily customize your Sactional with the addition of this table. It measures 31 inches long by eight inches tall and 15.5 inches wide. The table is big enough to hold a board game when you play with family or friends. You can use it to hold your book and remote when you relax at home or keep snacks nearby when watching a movie. As it uses solid bent wood, it has a design that is both modern and vintage. You can snag this table in dark walnut, hickory or gray ash finish.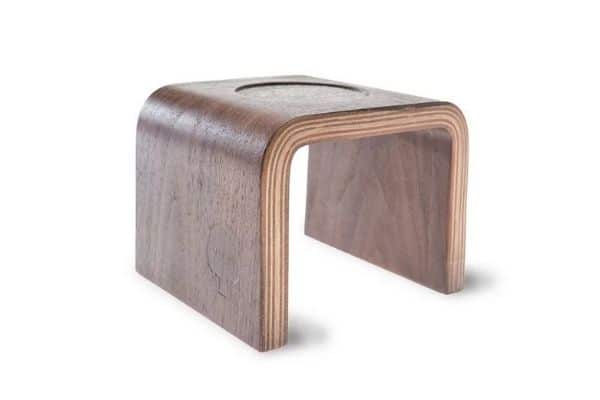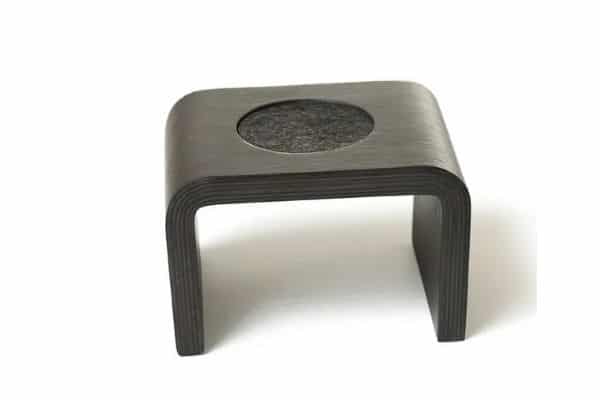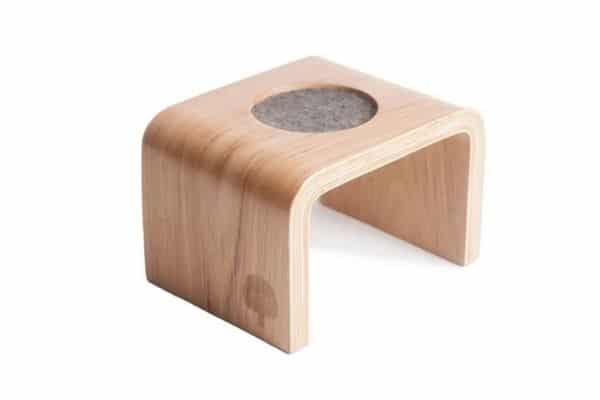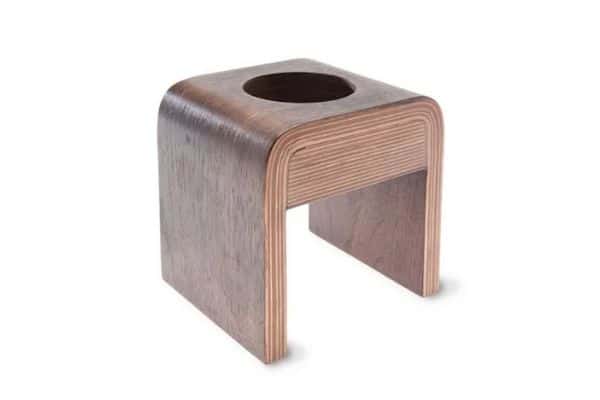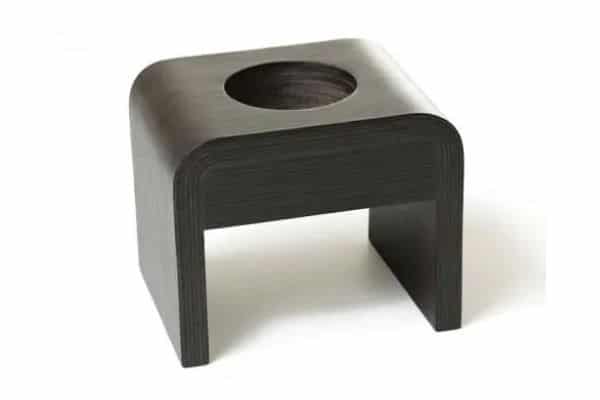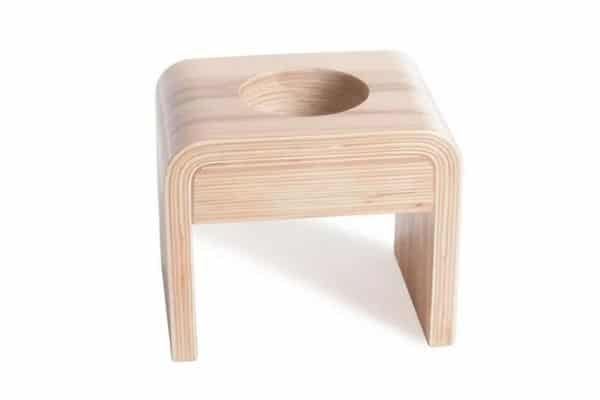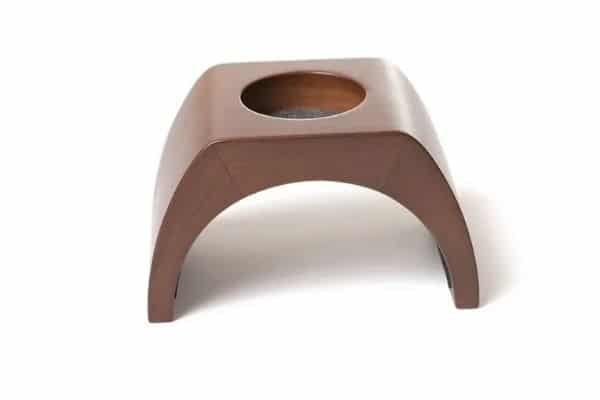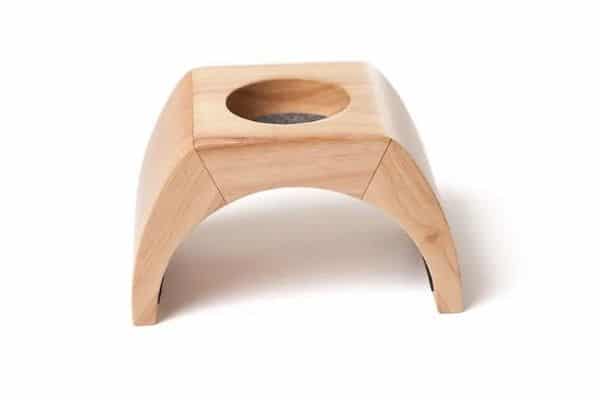 Who Would Benefit from Lovesac Furniture?
We think many people would benefit from Lovesac furniture. It's great for those who need to move often for work. While it's hard to move a heavy couch and bedroom furniture, you can move some of the Sacs and pieces of a Sactional without any help. Thanks to the Shrink Kit, you'll have no problem compressing the Sac to make it fit in your moving van. Those who have limited space but want to invite guests over will also benefit from a Sac. You can even store it in your closet with the Shrink Kit when you don't need it. Others who would benefit from Lovesac furniture include:
Shoppers who are hesitant to buy furniture online because they don't know if it's durable or comfortable.
Those who want to easily find matching accessories that work with their furniture.
Customers who want to know quickly if they qualify for financing before making a purchase.
Shoppers who need a lifetime guarantee when they shop for furniture online.
Parents who want to cuddle with their kids in a comfortable spot at home and couples who want a fun place to hang out together.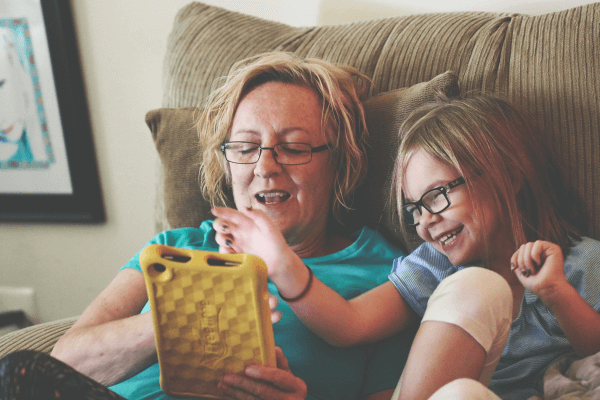 Spend more time with your loved ones with the right Lovesac furniture.
Other Accessories from Lovesac
Lovesac offers loads of accessories beyond those we talked about above. You can check out some of our favorites below.
Footsac Blankets
Do you suffer from poor circulation or constantly feel as if your feet are cold? A Footsac blanket can help. Unlike traditional throw blankets that you simply throw over your legs or around your shoulders, a Footsac blanket has a built-in pouch on the bottom edge for your feet. You can easily tuck your feet inside to stay warm on a cold night without worrying about your feet slipping out. The blanket helps you stay comfortable, too. All of the blankets use the same faux fur that the Phur covers do, including Snow Owl Phur, Eskimo Swirl Phur and Wombat Phur.
Throw Pillows
What could be better than kicking back on your couch with a comfy pillow tucked behind your head? Lovesac helps you get in the right position and feel comfortable for hours with its line of throw pillows. Most pillows measure 24 inches by 24 inches, but you'll also find some that are 24 inches by 16 inches. You can choose a combo that comes with both a fluffy insert and a soft cover in faux Phur made by the company. Lovesac also sells the inserts alone to let you pair the pillows with cases or covers that you already have.
Lovesac lets you pick covers that match your furniture or brand new options.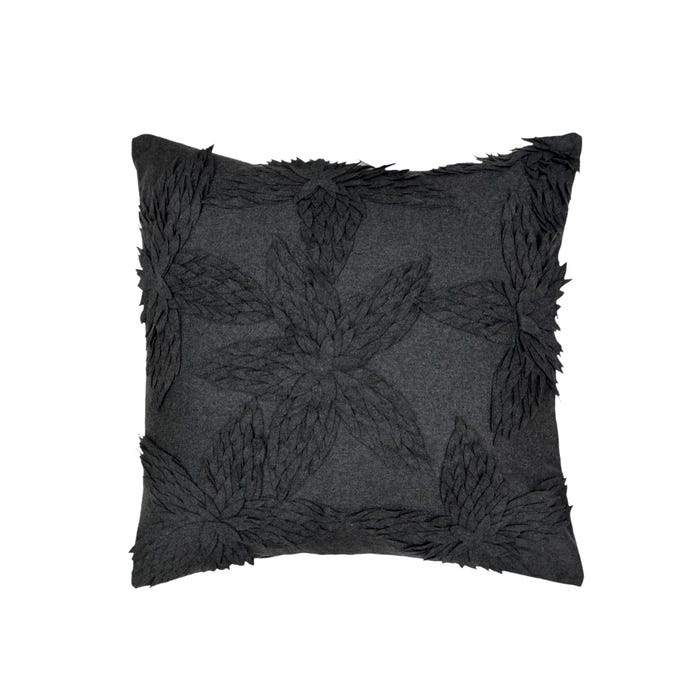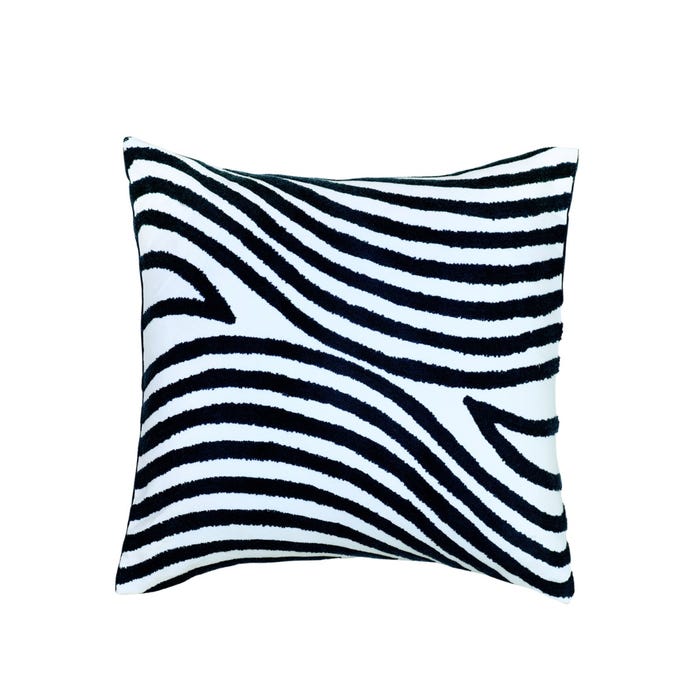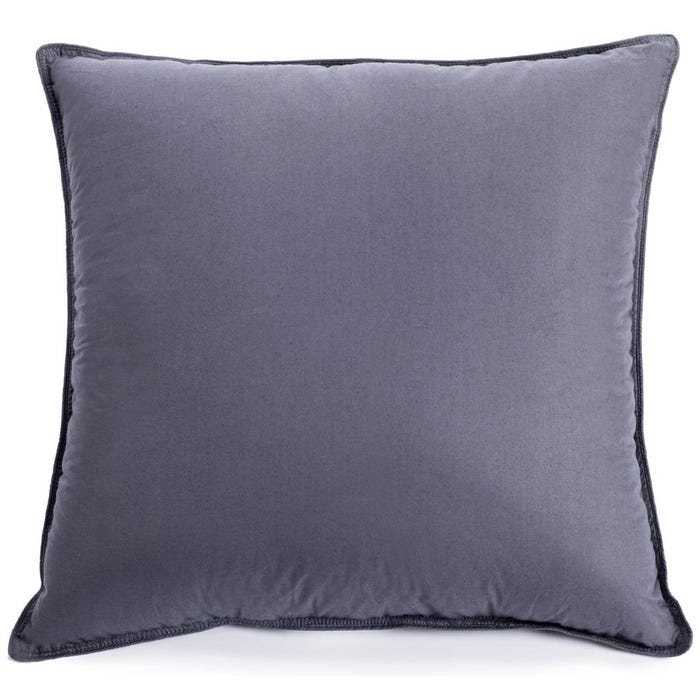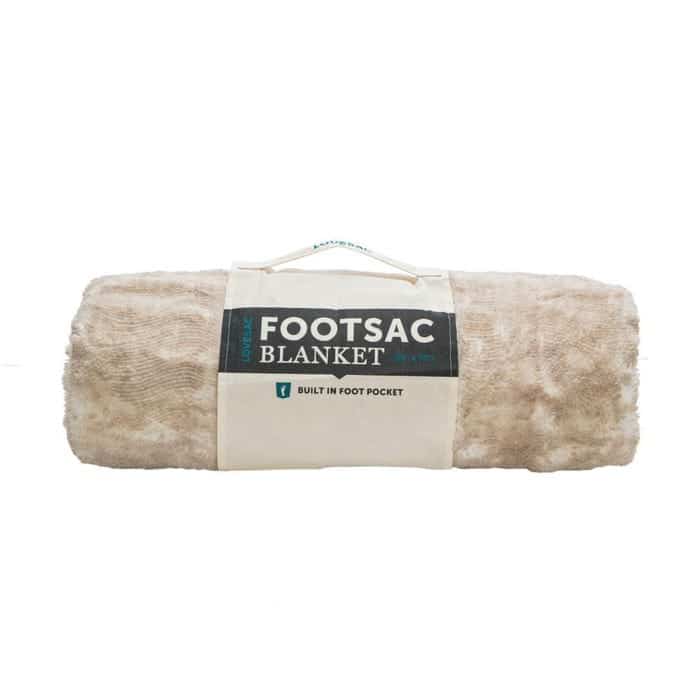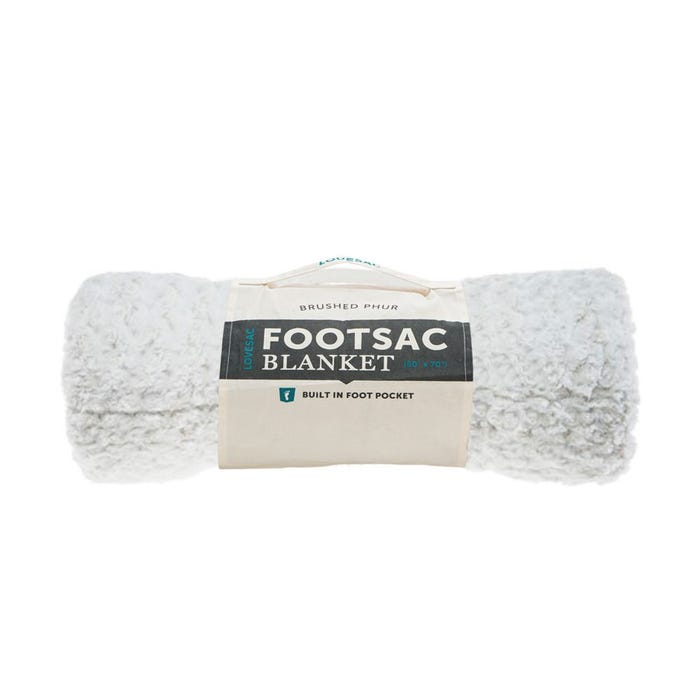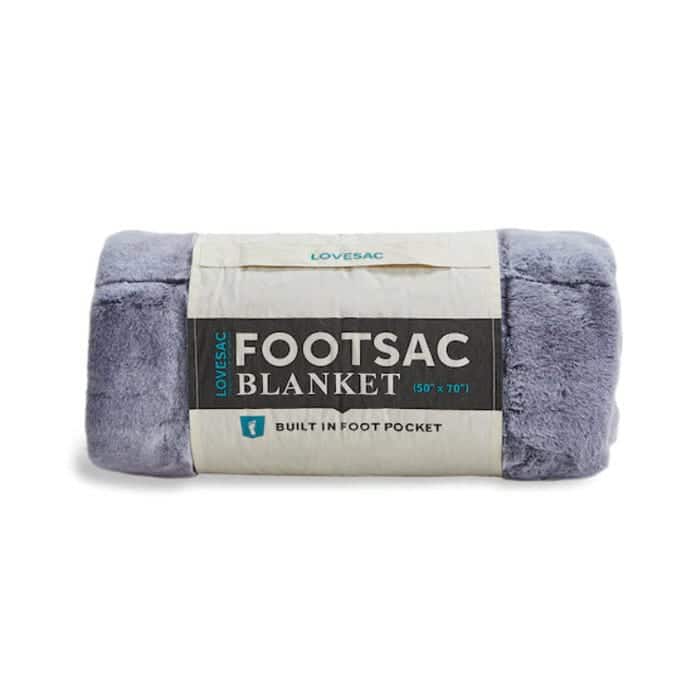 Lovesac Financing
With Lovesac financing, you don't need to worry about paying $1,000 or more today for the furniture that you need. You can apply for financing online or in a local showroom. If you're worried about applying online, you can call Lovesac and apply over the phone. You need some basic information when you apply, including your mobile phone number and the last four digits of your social security number. Lovesac may grant you credit even if you don't have a perfect credit score as long as you have a regular income source. During special promotions, Lovesac may not charge you interest as long as you pay off the amount you spent within 12 months. Some of the benefits of financing your Lovesac purchase include:
You'll unlock special offers and promotions in the future that bring down the cost of furniture and accessories.
Lovesac lets you spend up to your maximum amount as long as you pay the minimum amount due every month.
The website makes it easy for you to check your available balance and pay your bill.
You can use your Lovesac credit card to buy online or shop in a local showroom.
All purchases that you make with your card are secure.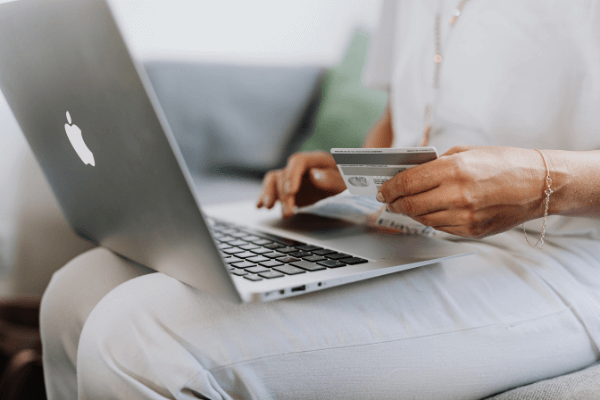 With Lovesac financing, you can make convenient payments on your Sactional or other furniture.
How the Lovesac Free Trial Works
One of the big questions that customers have is how the free trial works. It's impossible to click on any product on the official site or even view the homepage without seeing this trial advertised. Lovesick believes that you deserve the best and most comfortable furniture, which is why it lets you try a Sactional or Sac for up to 60 days. The way it works is fairly simple. You go online and pick what you want to buy. Once you place an order, you'll receive an email that lets you know you can try it for 60 days.

Lovesac will charge your card for the full amount due when you order. If you qualify for financing, the site will charge your credit card. As soon as your couch or chair arrives, Lovesac will start your trial. You then have 60 days to see how it works and whether you love it as much as you should. If you aren't happy for any reason, contact Lovesac and let the company know that you don't want it. Lovesick will arrange to pick it up for free and refund you for the full amount once it arrives. You also have the option of returning the piece and replacing it.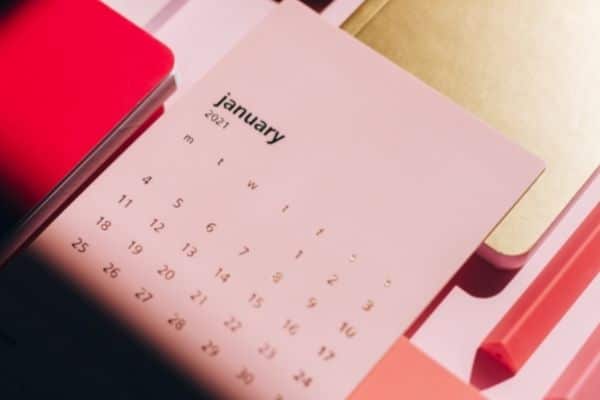 Lovesick offers a 60-day free trial on all of its furniture.
Should You Buy It?
We wanted to make sure that we highlighted the top reasons to choose Lovesac, which is why we'll give you our favorite things about this company and its products below.
Recycled Materials: Many of the Lovesac reviews we found from customers talked about how much they loved that the company used recycled materials. Lovesac uses old water bottles in its Sacs and recycled foam in its Sactionals.
Strong Warranty: Thanks to the strong warranty, you can file a claim for up to three years on some products. Other products come with a lifetime warranty.
Free Shipping: As long as you live in the continental United States, you don't need to worry about paying for expensive freight shipping. Lovesac will ship your furniture for free.
60-Day Free Trial: Thanks to the free trial that Lovesac offers, you get the chance to try a new couch or chair for up to 60 days and then return it. Lovesac starts your trial as soon as the furniture arrives.
Customer Discounts: You may find that you qualify for a big discount when you buy from Lovesac. The company offers a 5% discount on all products for teachers and the Lovesac Heroes Discount for those in the military.
Washable Covers: There's nothing worse than bringing home a new couch and watching someone trip and spill soda all over the front. With Lovesac Sactionals, you get a cover that is easy to remove. You simply unzip the cover and pull it off before tossing it in the washer. Once it drives, you can reuse the cover.
Lasts for Years: Some of the Lovesick reviews we found came from customers who loved their Sactionals and Sacs years after buying them. A few even claimed that it felt just as comfortable after six years or more of daily use.
Lots of Options: If you're not sure about ordering from Lovesac, keep in mind that you can choose from tons of options. As we showed above, Lovesac offers covers for its furniture in more than 100 options, including both different materials and covers. You can also select the sizes and pieces that you want before grabbing a few accessories.
Tons of Configurations: The main reason people invest in adaptable furniture is that they want pieces they can rearrange and use in different ways. With a Lovesac Sactional, you can order as many pieces as you want now and experiment with how you use them. You can buy even more pieces later to create new designs when you have more available space.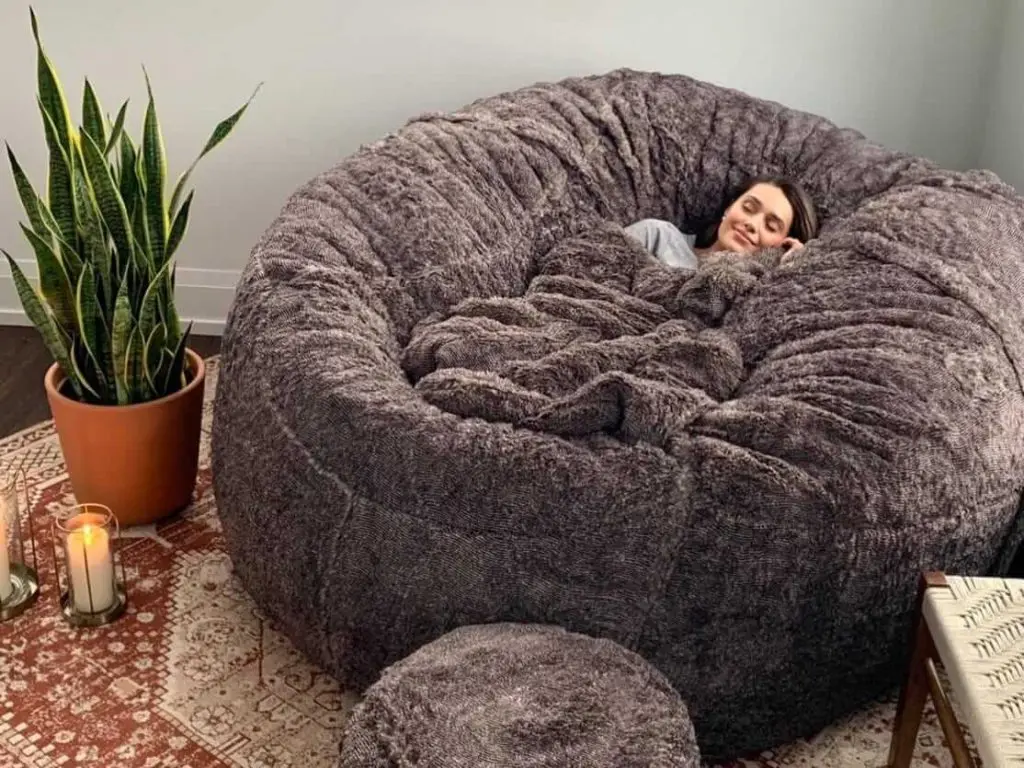 Comfort is just one of the things that customers love about Lovesick furniture.
Cons to Consider
There are a handful of Lovesac cons that you need to know about before placing your order. One of the biggest is that assembly is hard. Many customers noted that it took them three to four hours to put together one of the couches. Though Lovesac has an assembly video that you can watch, you may still have some problems. Others found that the feet and base plates didn't work properly or that they struggled to make those pieces slide into place. You may have some issues with the prices of the products, too. While Lovesac often runs sales and offers discounts, it still charges more than similar manufacturers do. Some of the other Lovesac cons that you should consider before buying include:
Unless you have the right accessories, it's hard to rearrange the piece and choose the configuration that you want.
If you choose a custom cover, it can take four weeks or longer for your order to arrive.
With custom products, Lovesac does not offer refunds. As soon as the company charges your card, you're responsible for the purchase price.
Some pieces do not come in as many options as you might like and may not fit your home.
You may need to spend a lot of money on pieces you didn't consider to build your perfect configuration.
Where to Buy
Lovesac has multiple showrooms located across the country for shoppers who want to see the products in person before they buy. You may find that the nearest showroom is hours away from you, which is why we recommend shopping for a Sac or Sactional right here on the official website. This helps you qualify for both the 60-day free trial and the price adjustment policy. You can order a Sactional online and try it in your home for 60 days. If you decide that it's not right for you, Lovesac will pick it up for free. With the price adjustment policy, the site will refund your payment method if you buy anything that goes on sale for less within the next 14 days. Some of the other benefits of buying from the Lovesac website include:
The site runs different promotions around holidays and at certain times of the year to help you save money on any design or product.
Lovesac runs an online blog that offers tips on buying and designing the perfect furniture for your home.
You can refer a friend and get a coupon for $100 off at the same time that your friend gets a matching coupon.
There is a virtual mailing list that lets you learn about new Lovesac products and upcoming sales.
You can check out the customer gallery and see what other customers did with their furniture.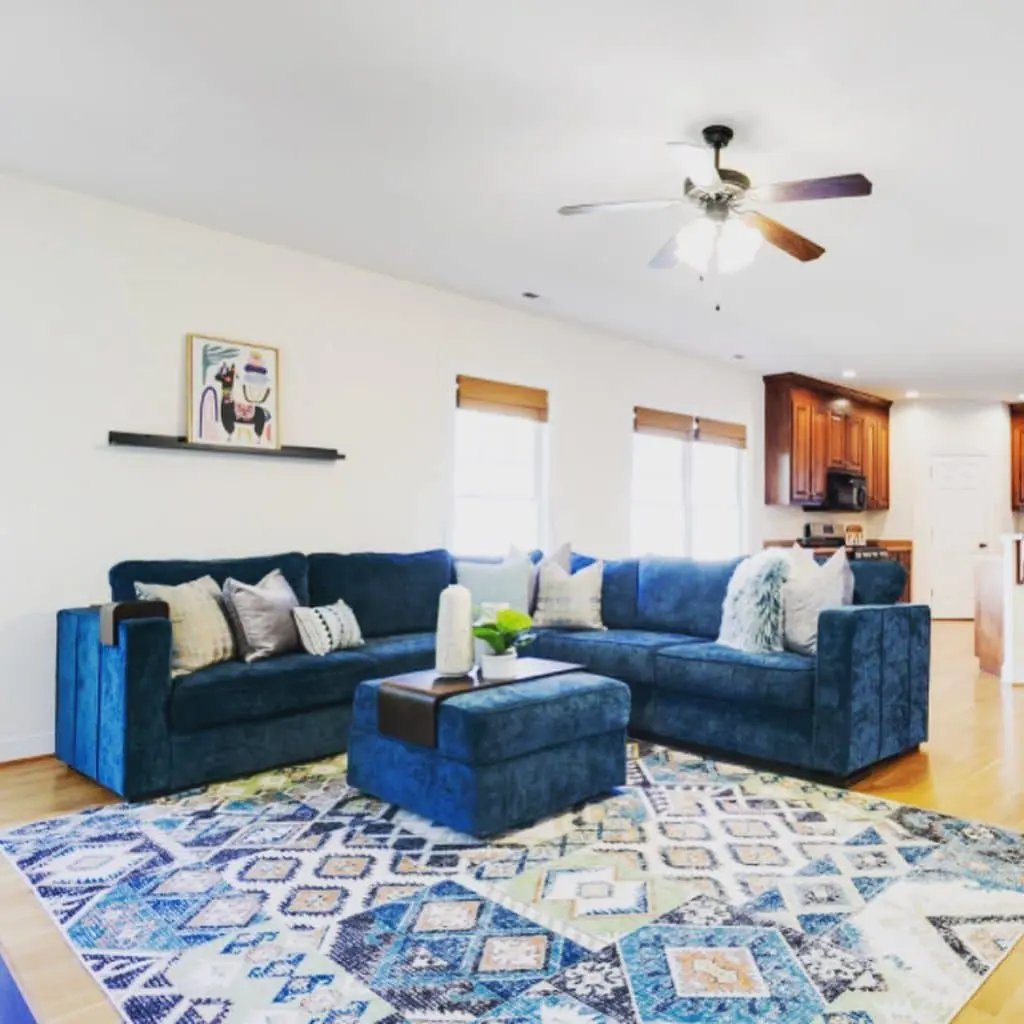 The customer gallery makes it easy to find ways to use and rearrange Lovesac products.
The Competition
While there are some competitors to Lovesac, most sell only bean bags or foam chairs that look like bean bag chairs or modular and adaptable furniture. We'll take a look at some of their top competitors below.
Comfy Sacks
You might remember seeing Comfy Sacks when the founders went on Shark Tank and pitched their company. They claim that they make the most comfortable bean bag chairs on the market. You can choose an ordinary sack or one of the oversize designs that give you room to share. The larger chairs are big enough that you can sink down into them and still have a little extra space. They come in sizes that range from three feet to eight feet and include chairs for kids. All models come with a five-year warranty and usually ship the same day that you order.
CordaRoy's
Founded in 1998, CordaRoy's is a company that makes comfortable and stylish bean bag chairs for home use. The original founder still oversees the company today and works hard to give shoppers everything that they want. Unlike traditional bean bag chairs, the site sells convertible chairs that you can use as a seat or a bed. You can choose from covers made from corduroy or faux fur as well as faux leather. Some such as the Nest are large enough for cuddling, but others are the perfect size for just one. You can grab a stand and use the chair as a hammock outside, too.
Home Reserve
For modern and adaptable furniture such as the piece from Lovesac, check with Home Reserve. This site offers units for as low as $109 per piece to help you create the ultimate sectional at an affordable price. All pieces are available in 100 different colors and use materials that are perfect for homes with pets. Every seat that you buy is comfortable and offers hidden storage inside. You also get fabric covers that are easy to change and a wide range of colors and patterns for that fabric. Home Reserve also gives you thick cushions with durable webbing to help your sectional last longer.
Resource Furniture
Another option for those looking for modular furniture they can rearrange when needed is Resource Furniture. You have the option of shopping online and having a sectional delivered to your home or buying from a local showroom that has the sectional pieces in stock. Resource Furniture makes it easy for you to find pieces that help you save space such as tables that transform and wall beds. With the sectionals, you can choose from dozens of designs that fit your home, including one that puts a couch on top of another couch and a sectional that is suitable for outdoor use.
Final Verdict
Buying new furniture for your home seems exciting until you start looking. You'll then find that you need to compare the top manufacturers on factors such as the comfort of their furniture and how much each piece costs. Though you can easily find hundreds of websites that sell furniture online, you need to be careful that you don't choose a company that takes your money and runs or one that sends you furniture that falls apart within the next year. When you choose Lovesac, you get a company that provides you with great products and tons of other benefits.
When writing our Lovesac review, we found many customers who loved these products so much that they recommended them to others. Not only can you choose a Sac with enough room for your whole family, but you can pick a Sactional that is the right size for entertaining. All of these products come with covers in multiple colors and materials that match anything you want. You also get a 60-day free trial on most furniture and a warranty that lets you file claims for the next three years. For comfortable furniture for any room in your house and good financing options, go with Lovesac.