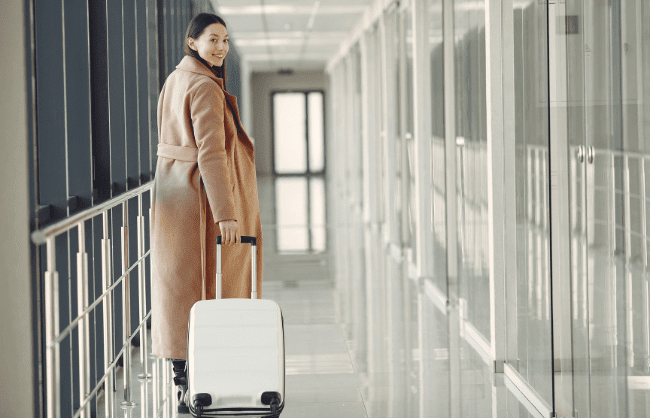 Anyone who travels has to bring luggage along with them. Everyone is most familiar with the difficulty of dealing with plane luggage. In my honest opinion, it can be an utter nightmare.
It's impossible to get rid of all the stress of getting on a plane, but there are options that promise to put at least a couple of those worries to rest. Monos Luggage offers an elite brand of luggage that gives plenty of space while not skimping out on durability. It may keep your luggage safe, but there is more to it than just a pretty bag with a big number slapped on it.
PROS
Offers a wide selection of luggage and accessories
Fashionable and functioning design
Decent range of sizes for luggage
Comes with a lifetime warranty from Monos
CONS
Limited shipping destinations
Paypal required for international payments
An expensive brand
Plus range sizes may not fit the sizes requirements of some planes
BOTTOMLINE
Riding around on a plane can be a nerve-racking experience, and no part of it is worse than worrying about your luggage. High-end brands like Monos Luggage try to take off some of that stress by offering a quality, stylish, and durable luggage option.
Product Features:
Stylish clean design
Durable build
Highly secure locks
Spacious interiors
Good range of options
What is Monos Luggage?
Monos Luggage is a newer Canadian brand that was formed around 2018 with a simple goal in mind. What they promise to offer is simple, streamlined, and beautifully designed luggage that will last a lifetime. They don't have any extreme looks to them, just a simple sleek design.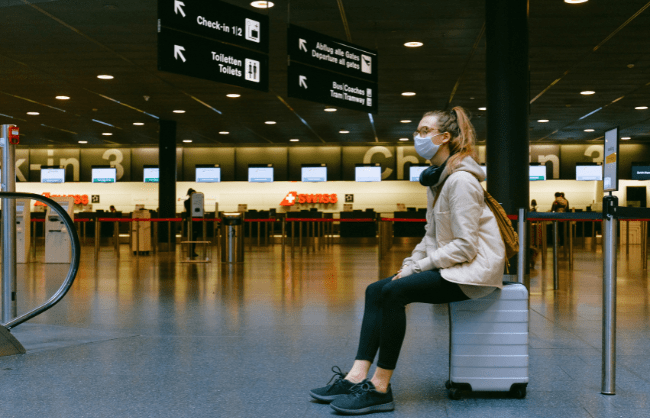 The materials that are used for them are some of the best on the market, that much I can say for sure. If nothing else, Monos put effort into designing their luggage so it is both slick and strong. I don't think this is a brand that will be breaking easily for anyone that gets their hands on it.
Monos Luggage First Thoughts
At first glance, it's easy to right off Monos Luggage as another simple clean design with nothing else to it. It has no special tricks or glittering bells and whistles to draw in a crowd. However, that's part of what makes this product feel like it has put effort into itself.
Monos Luggage doesn't need a gimmick, it just needs a quality brand. What they try to offer is a product that you only really need to buy once. Durability in the name of the game with Monos.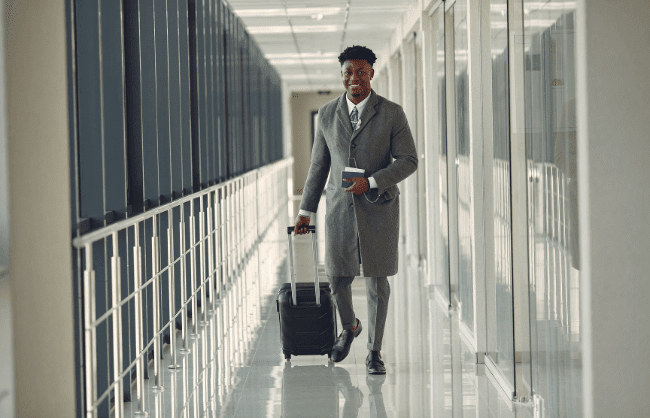 Luggage isn't something that a lot of people need to use constantly, but it's also a product I think everyone should have on hand. You never know when that next big trip will come up.
The question then becomes why pick Monos over any of the competitors? What features do I see on it that outshine the competition?
Monos Luggage Features
All the features I would want in a regular luggage case exist in the Monos brand line. A lot of the traditional aspects of luggage are there in familiar yet new forms. Everything works the way it would with any other luggage case, but with new and improved designs that make every little detail stand out.
One example Monos like to point out is their handles. Instead of the industry standard zinc, they use high-grade aluminum. They also reposition the tubes and the release button of the handle in a way that they promise is more ergonomic and natural feeling to use.

So Monos Luggage has shifted things up a little bit and uses quality materials in their build. That alone I feel is a good reason to make them a contender in the market, but there is still more to talk about.
One stand-out part of Monos is they are the first luggage brand to be climate neutral certified. They also offer a large selection of options that they promise is cruelty-free, down to using vegan leather. This makes Monos Luggage an especially good option for climate-sensitive people I feel.
Monos Luggage Personal Thoughts
I think Monos Luggage is a brand that fits into the perfect niche for itself while being expansive enough to hit a wider market. The main fact I want to focus on with Monos is the durability of their product.
Luggage, especially when on a plane, is going to get bumped around a lot. The durability of a luggage case is important, but so is its ability to cushion blows. Everyone wants a suitcase that will survive a plane trip across the country, but I'm sure you want what you put inside to stay safe as well.
From what I've found Monos Luggage offers as much protection to the items it holds inside as it does itself. All the objects rested in them will be kept safe, and there isn't much to worry about. You certainly get what you pay for here.
Now there are still cases where items will be damaged in transport, but no luggage will keep one hundred percent of items one hundred percent safe one hundred percent of the time. Damage is still possible, but it's about minimizing it. Monos Luggage does one of the better jobs at minimizing and preventing damage compared to the rest of the luggage options out there.
Who's Monos Luggage For?
I think it's safe to say that in my opinion Monos Luggage is a high-quality product. It almost sounds too good to be true, but that changes when you see the prices.
While they do have sales, Monos Luggage's prices are the main sticking point I have with the product. I understand that quality brands come with high prices, but some of the choices Monos offers ask for nearly 400$ for a single case.

Even their smaller options, when on sale, might only be as low as 245$. These are luxury products aimed at the high-end of the market. It's for people who don't care about the price, just the quality of the product.
This isn't a product for people who are on a tight budget or only care for the lowest price. You might only ever need to buy Monos Luggage once, but that one time can be far too expensive for people, especially those who don't do much traveling.
What Are the Benefits of Monos Luggage?
I've spoken at length about the advantages of Monos Luggage. Sturdy build, quality feel, and a sleek design that's easy on the eyes without taking away functionality. The only problem I've had looking at Monos is the price, and once you get the product in your hand that doesn't matter anymore.
Durability and ease of use is key to Monos Luggage I feel. It's hard to reinvent how a company creates luggage given all the guidelines for planes they have to follow, but Monos has advanced in every way open to them.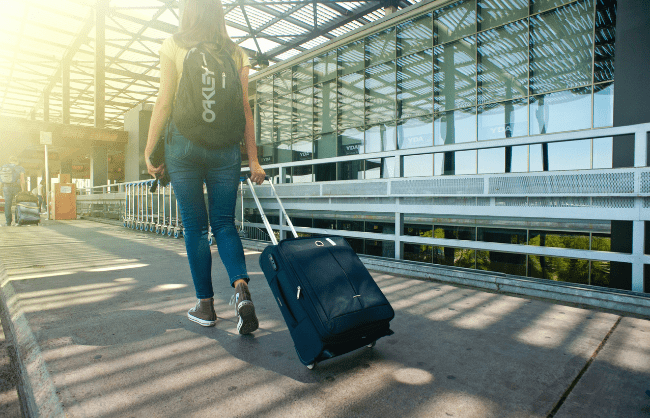 It is important to know the size limits of any airports that you might frequent if you look into the bigger options. Some airports might have carry on capacities that are too small for the largest options that Monos Luggage offers.
Should You Buy It?
Should you but luggage from Monos is a question that comes down to your budget and the frequency of your travels. If you're on planes all the time and want to have the best luggage around to keep your belongings safe then you can't do much better than Monos.
If you don't travel much, don't want to spend a lot of money on luggage, or have another reason to not care about the quality of your luggage compared to the cost then Monos may not be for you. The quality is there, no doubt about it, but it is a luxury brand. Luxury brands demand luxury prices, and even when they're on sale you won't be getting Monos for any price I would call cheap.
How to Buy Monos Luggage
To buy Monos Luggage just go to their website right here. There you will see the full cataloge of their online store, what their warranties are, and the prices of each product they offer.
I recommend checking out what's on sale when you stop by. They may still go for a couple hundred dollars even when on sale, but saving about thirty dollars is nothing to sneeze at.
How Does Monos Luggage Compare to the Alternatives
Monos Luggage is the big fresh face of the luxury luggage industry. It's hard to find a group doing better in their product field, but competition does exist. For competitors I will only be looking at other brands that could be considered elite or luxury.
Briggs and Riley
If massive price tags are something that don't scare you off then Briggs and Riley is another brand looking into. They offer stylish luggage options that are built to last and look good while doing it. Again, if you don't mind the massive price.

Even their cheapest carry-on luggage goes for upwards of 400$, and most of their options go far higher than that. Briggs and Riley are a luxury brand among luxury brands. You will get a good quality item unlike few others, but it will come with a hefty cost.
Away Travel
Away Travel is a company that offers simple but effective luggage and suitcases that will get the job done without any trouble. They come in a wide range of easy-on-the-eye colors that look good, feel good, but don't feel tacky.

Their prices are what would be expected of luggage on the higher end of quality. Depending on the make, design, and size you pick they can be anywhere from 295$ to over 700$. Away is a quality brand that aims to keep its designs simple yet effective.
Final Verdict
Monos Luggage is what I like to call a brand that knows what it's doing. It has a target market, a quality product to offer them, and customer support with warranties that give a good net of insurance that its products work. It's everything I would hope a luxury brand for a practical product to have.

Monos is a luxury brand however, and that will immediately push some potential consumers away. They're products are great, but they're not cheap. I understand that several hundred dollar price is enough to scare people with tighter budgets off no matter how good the product is.

Overall, I recommend Monos Luggage to anyone that is in need of quality luggage and plans to travel often. You will want to make sure you get your moneys worth out of this product if you plan to buy it. If you travel a lot, then luggage of this quality could be a godsend.
Resources and Further Reading