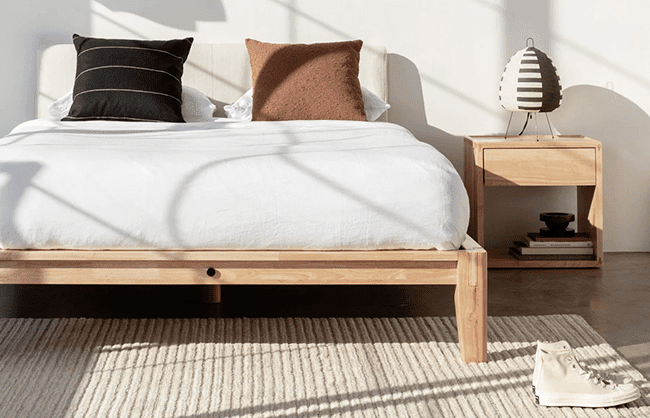 I've taken a look at a lot of different beds, mattresses, and bedding for review on this site. However Thuma stands out from the rest, oddly enough, in their simplicity.

Thuma products are fairly basic in the way that they look, but complex in the way they're designed and put together. Using a Japanese interlocking design with hardwood construction, a Thuma bed frame is one of the best on the market.

In this review I will go over the basics of Thuma, the product, marketing, and even the online infrastructure and branding to help you decide if you want your next bed frame to be a Thuma bed frame.
PROS
Sturdy
Easy to put together
Simple yet elegant look
Headboard included with bed frame
CONS
Not sold in stores
The Bed does not come with a mattress
BOTTOMLINE
Thuma is a great option for individuals who want a simple yet sturdy bed frame. Additional products, such as night stands, mattresses, and bedding, make this a wonderful option for anyone looking to decorate their bedroom.
Product Features
Japanese interlocking design
Hardwood construction
Rolled horizontal slats for added stability
Included headboard
Relatively easy setup
What Is Thuma
Thuma is a brand that sells and manufactures several different products for beds, bedding, and mattresses. Their premier product and the thing they're most known for is their wooden bedframe, which stands out from the competition by using interlocking wooden beams and rolled up slats. This is the product I'll be focusing on mostly for this review.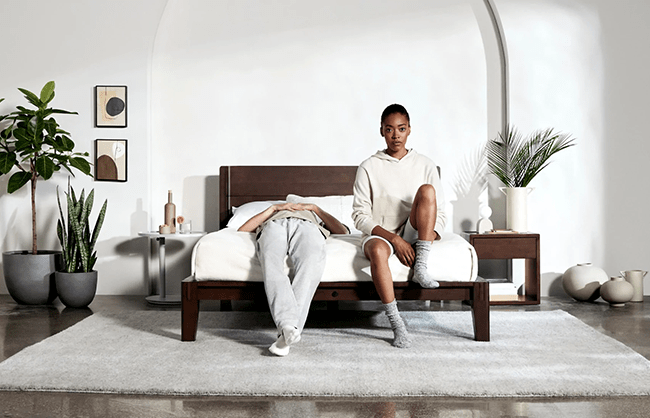 Thuma prides itself in their use of minimalist aesthetic and maximum comfort. The goal of the company is to provide a simple yet luxurious sleeping arrangement for all of their customers.
Features
What stands out the most to me about Thuma is the construction of the wooden parts used in the bed frame. These are available in a variety of colors and wood types and use a Japanese inspired interlocking system to connect together without the use of any tools or screws while still feeling as sturdy as you'd expect a bed to be.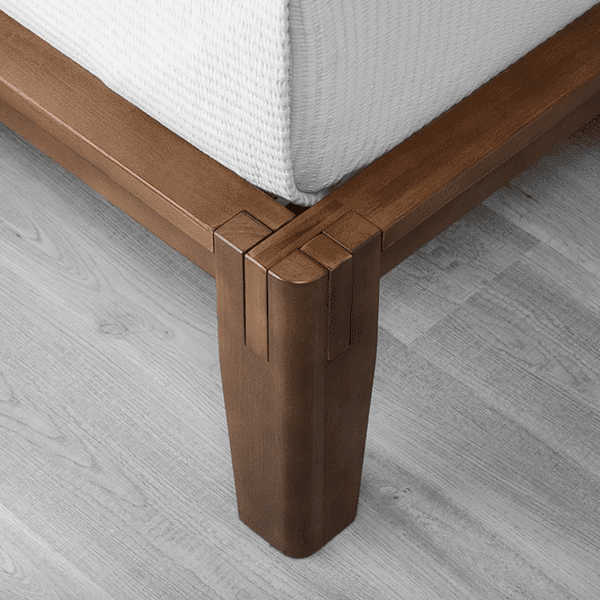 The bed frame also includes cushioned horizontal slats which are placed underneath the mattress and continue to provide the support and firmness needed for any bed frame. In addition to their heavily spotlighted bed frame, Thuma also offers headboards, mattresses, nightstands, sheets, blankets, and pretty much anything else you'd want to go along with your bed.
How Can You Use Thuma? / Who Is This For?
Thuma products, like the bed frame, can be purchased through the official website and will be shipped to your home in three cardboard boxes, one for the wooden pieces themselves, one for the rolled slats, and one for the headboard. Upon receiving your package, you will have to set up the bed yourself or with another person, but the easy setup makes this simple enough to do with 1 or 2 people.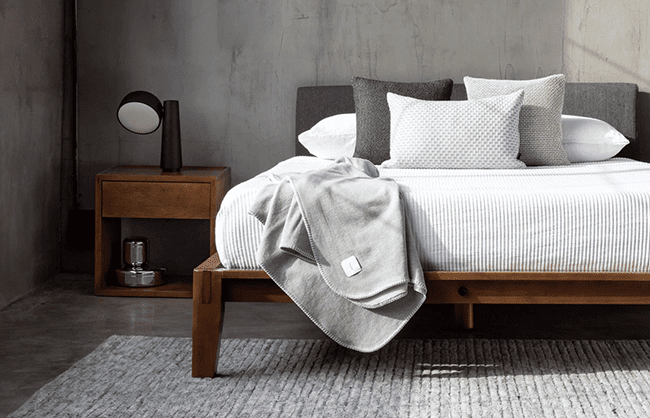 Thuma is for the type of person that prioritizes minimalism but still doesn't want to make any sacrifices in terms of quality or luxury. Beds are subtle enough to not over shadow or take over anything else in your bedroom, but construction and quality is some of the best on the market.
Web Infrastructure / Branding
The Thuma website is very good looking and well laid out, albeit a bit bland. I get that the company wants to prioritize minimalism in their products and their branding, but some images on the site are so empty and devoid of emotion that they almost look like they're out of a mid budget horror movie.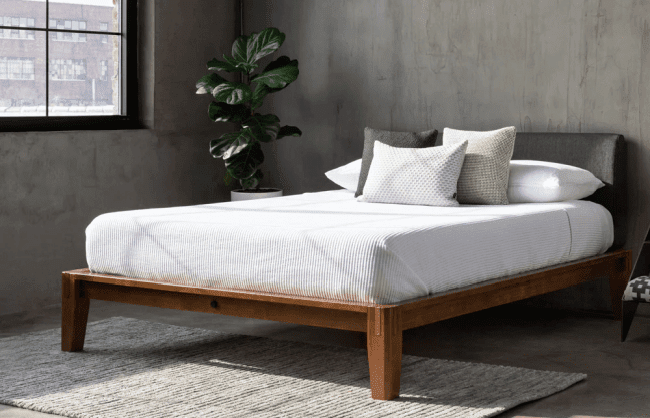 The site however is functional and all the links go to where they're supposed to. One thing I don't like, however, is the names they came up with for the products. Instead of trying to come up with unique names, Thuma opted again to push their minimalist aesthetic and call their bed frame The Bed and their mattress The Mattress.
I personally think that Thuma goes a little too heavy with minimalism as the images on the website range from bland neutral colors to borderline creepy. More of a unique identity is needed in order for this brand to truly shine and stand out amongst the many competitors.
Should You Buy It
If you're looking for a high quality bed that doesn't overshadow your room with looks, then Thuma is for you. Prices aren't too bad either, with the bed frame selling for $1,095 with payment installments available.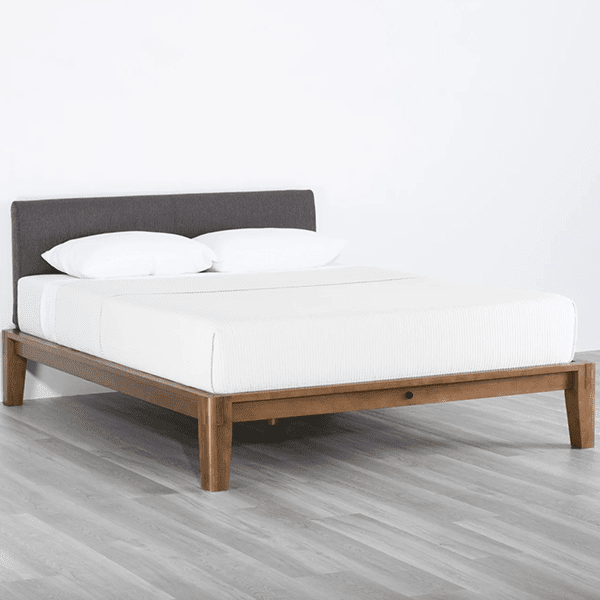 One thing you should know though is that The Bed only includes the bed frame, horizontal slats, and the headboard. No mattress is included so you'll either have to get The Mattress to go along with it or have one of your own.
Where to Buy
The Thuma bed frame along with other products can be purchased exclusively through the official website. Payment plans through Afterpay are also available.
Competition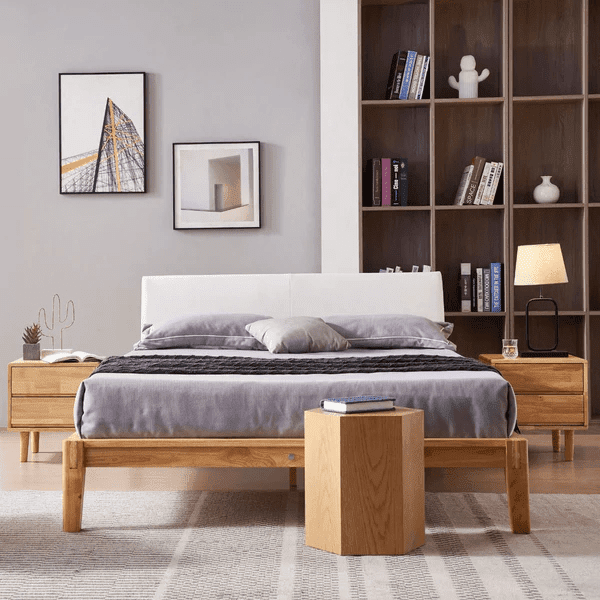 If you like the look and construction of the Thuma bed frame but don't like the price, might I recommend the Charm 2.0 bed from Valyou Furniture. This bed looks almost identical to the Thuma variety and features the same Japanese interlocking design in its wooden pieces.
This bed sells on the Valyou website for only $699.95, quite a bit less than the Thuma bed, and a payment installment plan through Klarna is also available. If you want a bed like this, I think this is where you should go. I just don't think you could beat that price.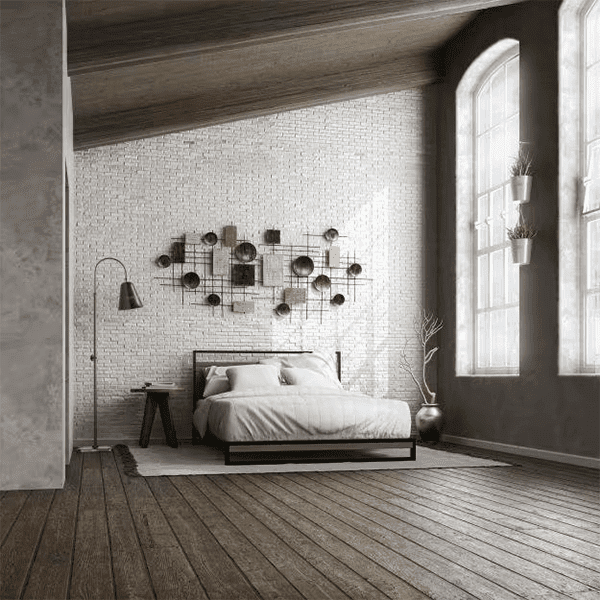 If you still want that minimal aesthetic then I would suggest the many options from Zinus. Zinus sells simple bed frames in a variety of styles with prices starting at around just $140.
Beds from Zinus don't have the simple set up or interlocking design of Thuma or Valyou, but the beds still look nice, are available in a variety of styles, and can be far cheaper than the other two options.
Final Thoughts
While Thuma goes a little overboard with minimalism in my opinion, I really appreciate what the company is trying to go for. The quality of the products speak for themselves far louder than any kind of colorful marketing ever could and a lot of thought and effort has clearly gone into the design and construction of the bed frame.
Overall, while I do wish Thuma had a bit more color on their website and in their overall marketing, they do produce a quality line of products. I would recommend looking into them next time you need a new bed frame.
Resources and Further Reading