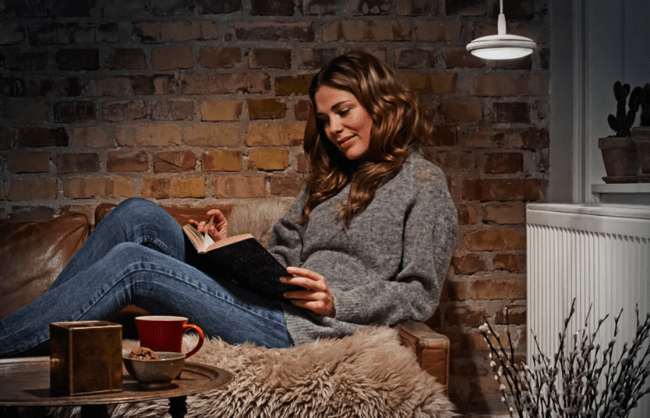 1
2017 is a wonderful year full of technological advancements that can fit right into the home. Among all of these are the potential for new and improved ways of lighting your home, but what does this even look like?
New additions and gimmicks in the lighting market come up all the time and give products like the Orb Smartlight stuff competition. Even with glowing potential, there is a lot to take in and understand about this product to see if it stands up in the modern market.
What is the Orb Smartlight?
The Orb Smartlight, a next-generation smart lamp, creates different moods with its lighting platform. Using a wide variety of light settings that are fully customizable, the company behind the product says that the Orb Smrtlight is "like hiring an interior light designer by just buying a single lamp."
In short, it's a lighting item that can be customized to fit the consumer's needs, and that's something that is worth checking out if it works. Those words are good and all, but what do people actually think about the Orb Smartlight?
The Orb Smartlight Features
The Orb Smartlight is designed using a Danish design approach according to its company. The Orb uses three different mood altering light zones that alter the ambiance to fit whatever mood is dictated at the time. This customizable feature, in theory, allows for full control over the lighting in your room with the most minimal of effort.
The Orb Smartlight comes equipped with three pre-configured mood settings. It also has the option to customize further settings with a variety of options in place to affect the lighting. This includes color or controlling the white balance to achieve whatever lighting is needed at the time.
Outside of customizing the lighting and saving them to your preferences, here are some of the pre-defined settings that come with the Orb:
Reading Light: Point white light downwards while you're reading combined with an upwards-soft glow, creating a cozy space where you can enjoy some alone time.
Hygge: The Danish expression "Hygge" translates roughly into "cozy" and this lighting setting is all about slowing down with a cup of tea or glass of wine.
Energize: Simply a boost of energy with illumination. By increasing the intensity of light and adding colder whites, you're telling your body to wake up. This is a great setting for those late-night work sessions.
Movie Night: Adding just a little blast of indirect light. Cuddle up on the couch and still see the contours of the room.
Pleasant Evening: The all-around lighting experience and useful for most lighting experiences.
Dinner Light: A warmer light making your meal look even more appetizing all while complementing the presentation. This is a dash of white pointing at the ceiling similar to the illumination in a restaurant.
With a typical lifetime of 50,000 hours (30 years of normal use) and a light quality up to 1900 lumen (140w incandescent bulb), the Orb smart lamp is an eco-friendly light solution that lasts three decades. It creates a targeted atmosphere by offering a hands-off lighting experience that analyzes your daily use and makes suggestions for pre-defined schedules.
Personal Thoughts
Now I wouldn't be quick to believe every bold claim that the company makes out of the gate. These types of products can make big swings in the market, but they never seem to live up to the full hype that they set themselves up with.
When looking at the Orb Smartlight, be careful to compare it to other products of its like and look at the facts. See how well it functions compared to a product that offers similar lighting features and go from there.
The Orb Smartlight Modes
With a full arsenal of features that include Sunrise, Nightfall, Smart Scheduling, Eco-Mode, and Vacation, you can control The Orb for each activity in your life. These predetermined modes extend the use cases for the orb but can feel like a bit much if you're just getting your hands on a product like this.
Starting off, the Sunrise mode lets you start the day with a slow dim up. This eases the light into the day instead and shows the general use of a dimming light as to opposed a basic on-off system.
The Nightfall mode does the opposite of Sunrise and slowly dims the light in preparation for bed. This is done by introducing more warm light over the course of the evening. Blue light is becoming more of a concern in the modern era, especially with how it impacts sleep, so for practical uses, I would say this is one of the best modes that is added on.
Smart Scheduling gives you suggestions based on your daily use and tells you how to save money. This is less a mode and more another feature that builds up knowledge of lighting habits and tries to put together ways that money could reasonably be saved.
Eco-Mode makes the user actively choose to keep lights on during the day. This is best suited for people who often forget to turn off their lights when going about their day and are out of the house often. It at least means you won't have to worry about that electric bull building up as much over time.
Finally, the Vacation setting simulates your exact lighting use as if you were home making it look like you never left. This is more of a peace of mind option that you wouldn't be using much while home. The idea is that following the basic light patterns you use can help in protecting your house from intruders, but it alone won't stop anyone.
Final Verdict
The Orb Smartlight is an interesting product that made big promises, but I'm sure you know it didn't make as much of a splash on the market. It was ready for pre-order on Indiegogo with the first round of deliveries scheduled for December of 2017.
As with so many other products like this, it is great if you can get your hands on one, but do be tentative about how well it will work compared to the companies promises.
PROS
Customizable Lighting Modes
Pre-Defined Mood Settings
Typical Lifetime: 50,000 hours (30 years/normal use)
Light Quality: up to 1900 Lumen
CONS
Availability
2017 Model
Slow to comment company
Can be hard to obtain