Anti-Drone Radio Wave Startup SkySafe Raises $11.5 Million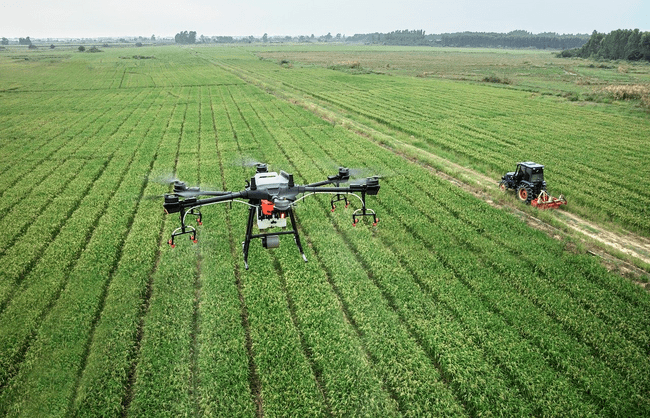 SkySafe is working on technology that can disable pesky drones, especially those flying above unauthorized areas. The 15-employee startup creates radio frequency (RF) technology that detects and stops rogue drones. Their main use is in places like military bases, stadiums, airports, and even prisons. And now, they can push their anti-drone technology to bigger bounds with their newest round of funding.
The prominent Silicon Valley venture firm Andreessen Horowitz led the Series A round for a total of $11.5 million. Their partner, Lars Dalgaard, will join SkySafe's board of directors. Last year, the same venture firm led a round for SkySafe, who raised $3 million. The newest funding will help SkySafe get its technology deployed faster, says CEO Grant Jordan.
Nothing but Clear Skies
Founded in 2009, Andreessen Horowitz backed today's biggest technology companies: Facebook, Skype, Slack, Lyft, Twitter, and more. SkySafe and Andreessen Horowitz have a record of working well together. Jordan says, "They really understand the drone market and where it is headed. They see the need for these enforcement systems to really roll out commercial applications."
SkySafe itself is only two years old, but it's making a technology that's in very high demand, both domestically and abroad.
"The demand on the military side has risen drastically just over the last six months. ISIS has been weaponizing drones in Iraq and Syria. They have been using off-the-shelve DJI Phantom 4s to drop grenades. So it has very much come to the forefront."
– Jordan
The anti-drone technology company also raised $1.5 million from the Department of Defense. The company will contract with Naval Special Warfare for counter-drone technology that Navy Seals will use. SkySafe's mobile defense vehicle can work alongside soldiers and armed forces in the field. Together, they can protect a moving perimeter from drone attacks and even from outside surveillance.
Target Acquired
MIT alumni Jordan started SkySafe after graduating and working on anti-drone technology at the Air Force Research Lab (AFLB) for four years. He works alongside a team of cyber security and drone experts from UC San Diego, the AFLB, and MIT.
The rule is: permitted drones can continue to fly, but unapproved drones must leave or land. SkySafe's radio frequency signals project from a perimeter of nodes and even a car. It's impressive how one drone can remain in the air space, while another is forced to leave.
Jordan explains, "On the mitigation side, we focus a lot of effort on building tools that don't have spillover effects on other systems. One of the problems that military customers have when trying to counter these threats with traditional heavy jammers is they don't want to knock out their own communications. So they are really looking for the surgical effects that we are able to create."
SkySafe's technology is impressive because it is a more elegant and simpler solution than other drone defenses. Using radio frequency waves instead of physical methods, like laser-based weapons or net guns, is more effective range-wise. SkySafe says its radio frequency waves work at the same range a drone can travel from its pilot.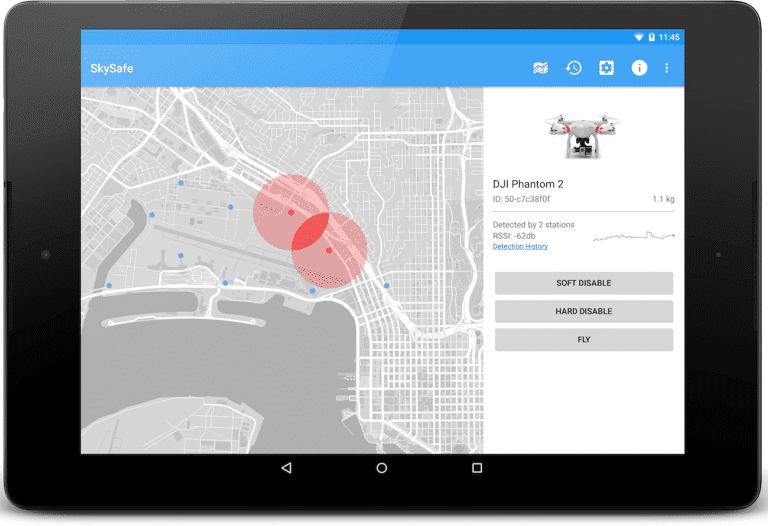 Ramifications of Anti-Drone Technology
The appropriate authorities can create and enforce airspace rules for drones, so any unapproved drones will become incapacitated when flying into the anti-drone radius. Jordan says this type of user-friendliness is a large part of expanding the industry. The technology can move seamlessly between detection, identification, tracking, and controlling individual drones.
SkySafe contends that there are ethical and moral uncertainties in who has authority to take down drones. But by working closely with the FAA and other industry regulators, they hope to see these issues addressed.
The company planned demonstrations, exercises, and tests in the coming months for the Defense Department. The aim is to have SkySafe's vehicle-mounted technology working in the field in 2018.
Ultimately, SkySafe created a technology that has a multitude of contextual uses. And as technology advances, warfare will become more dangerous. As long as a drone is disabled peacefully, this type of technology will be revered for its ability to create safe spaces.
As this technology is only available to the military at the moment, we can take our drones out a few more times at home. Some of our favorite drones include the PowerEgg and DJI Spark.
Sources: SkySafe, Tech Crunch, UAS Weekly, The San Diego Union-Tribune