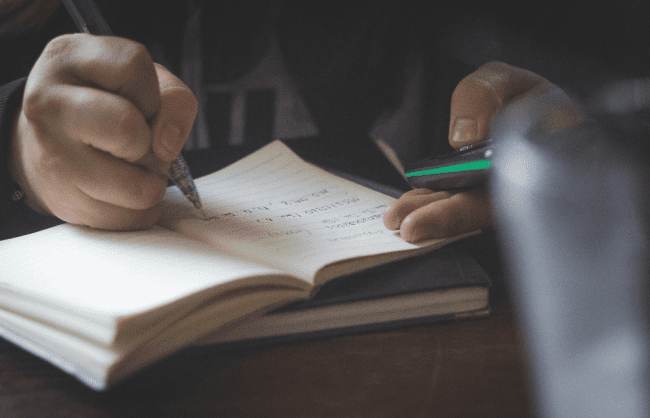 High school students applying to college typically need to take standardized tests such as the ACT or SAT. Most high schools also offer the PSAT that students can take during their sophomore year. Doing well on the PSAT test shows that they will likely do well on the SAT as well. It can also help them get scholarships from both colleges and the government.
While several companies offer test prep classes, one of the best is PrepScholar. Not only does it offer prep classes for the SAT and ACT, but you can also sign up for GRE courses if you want to attend graduate school. The company also offers college admissions tutoring for those who need help writing an essay or completing their college applications.
Whether you need to take a standardized test or have a future college student who needs to take one, you'll find our PrepScholar review helpful.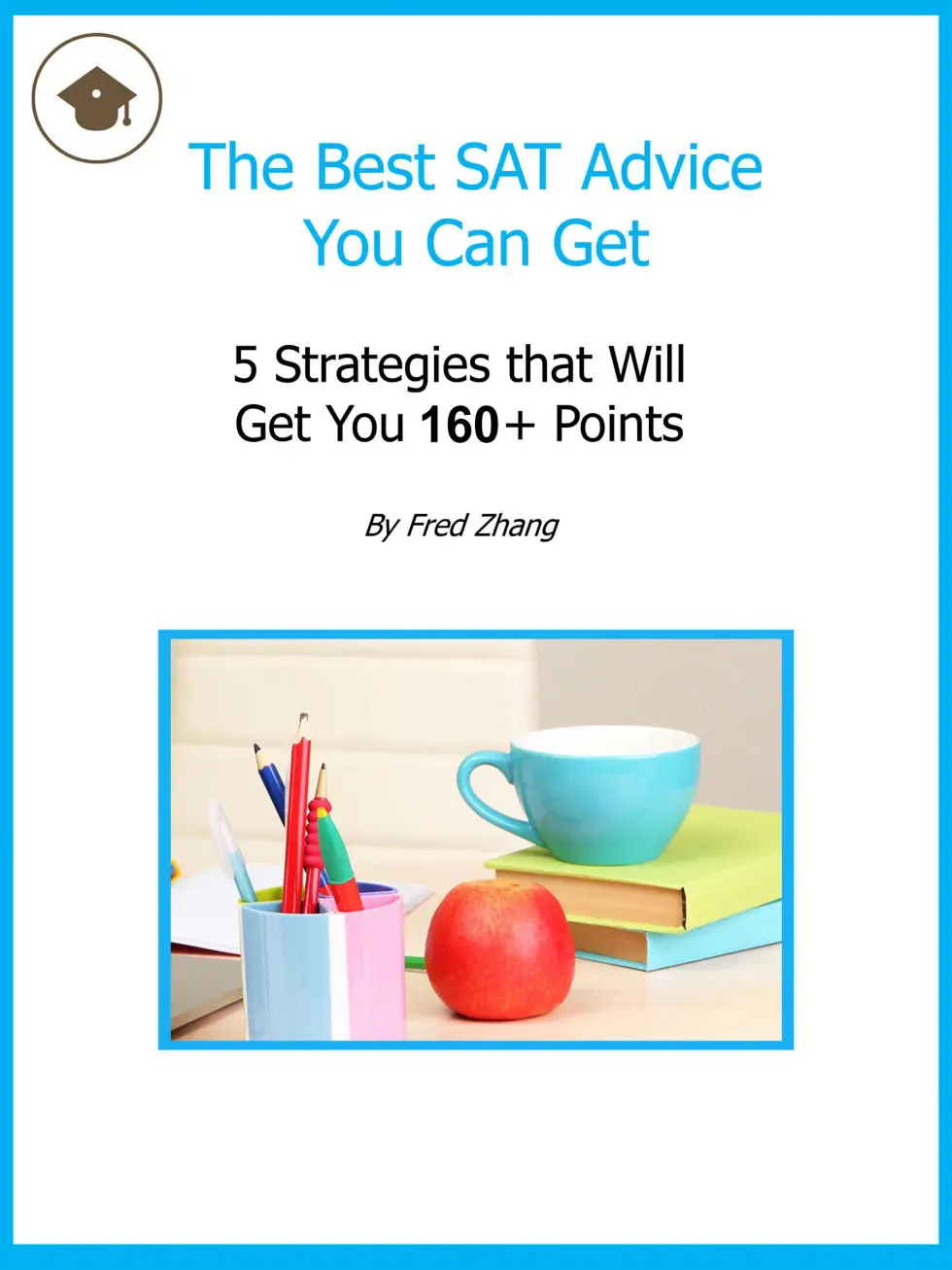 PrepScholar offers easy and convenient courses and tutoring that help students of all ages prepare for their upcoming exams.
PROS
Free five-day trial
Customized plans based on each student
Offers guaranteed results for score improvement
Tons of practice questions and video lessons
CONS
Some programs/plans are expensive
Not as much experience as similar companies do
Only offers online help
Some students move through the programs quickly
BOTTOMLINE
Preparing for any standardized test is easy thanks to PrepScholar. This online company offers programs designed for both high school and graduate school exams and bases the program on the needs of the student. While it is quite expensive, most students thought it was worth the price.

iReviews Shopping Assistant
Find the best prices for this and many other products with our chrome extension
What is PrepScholar?
PrepScholar is an online company designed to help students prepare for college and the tests that are required for graduate school. The options that you can choose from include:
ACT prep
SAT prep
PSAT prep
SAT subject test prep
GRE prep
GMAT prep
TOEFL prep
College admissions
Thanks to the PrepScholar guarantee, you receive a promise that your score will improve. This guarantee promises that scores on the SAT will improve by at least 160 points and that you can increase your ACT score by four points or more.
PrepScholar uses a student's strengths to help them focus on the parts of the exam where he or she will do the best and shows them how they can spend more time on those sections. Students also learn useful tips that they can use when taking the test to make sure that they maximize their time and energy.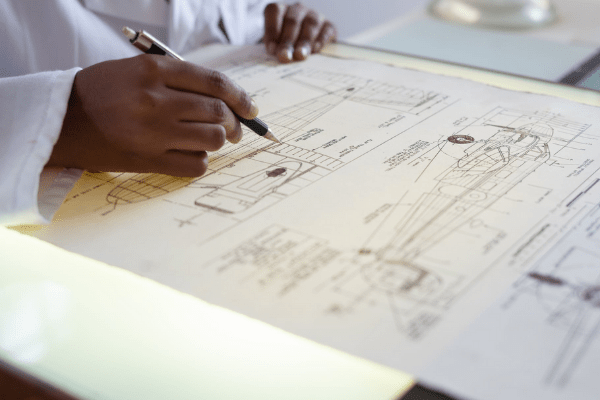 With PrepScholar programs, you can better prepare for the GRE if you want to study engineering and other complicated subjects in graduate schools.
How Can You Use PrepScholar?
You can use PrepScholar as a way to improve your test scores and prepare for an upcoming test. PrepScholar asks you to fill out a short form with your phone number in order to get more info, but it allows you to leave your name blank. A PrepScholar Academic Advisor will contact you and arrange for a free consultation. This allows you to learn more about your program of choice, as well as the cost before you make a final decision.
Each program consists of three steps:
Online videos
Practice questions
Review sessions
Before you take a single exam, you'll watch online videos. PrepScholar allows you to interact with an expert who took the test before and received a high score. You will then attend online practice sessions where you answer questions from previous editions of the exam.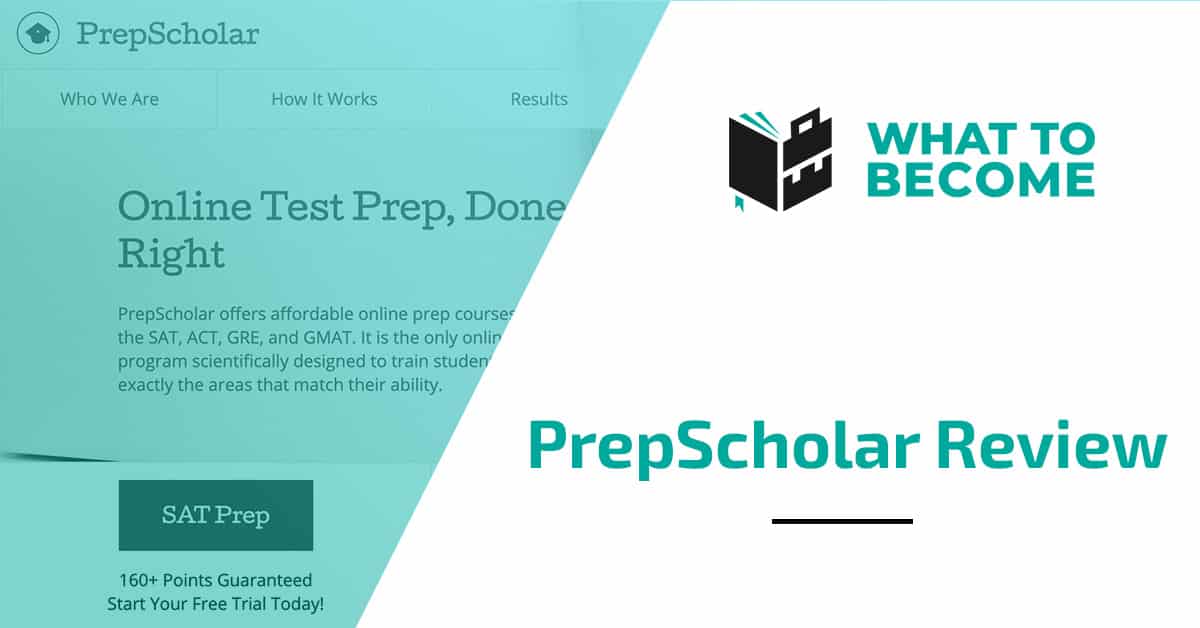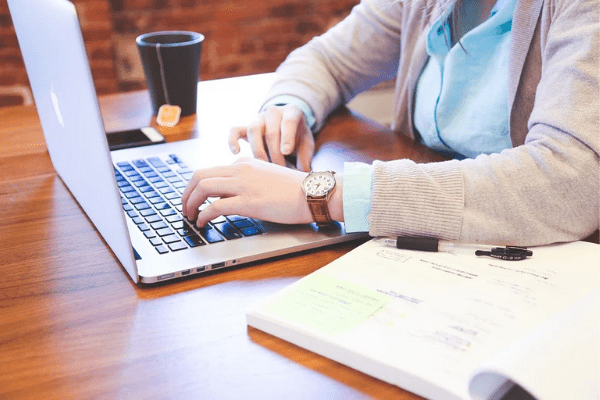 Everything that you do through PrepScholar takes place on the web.
Where Can You Use the PrepScholar?
As long as you have access to the internet and a device that can connect to the web, you can sign up. We recommend that you only take classes when you're home alone or can guarantee that your family/roommates will give you time to focus on your lessons.
PrepScholar also offers online lessons that you can take while enrolled in school. If you're a college student who needs to take the GRE before applying to graduate school, you can watch those lessons and attend review sessions from your dorm room or off-campus apartment. PrepScholar makes it easy for you to take lessons on any type of device with an internet connection.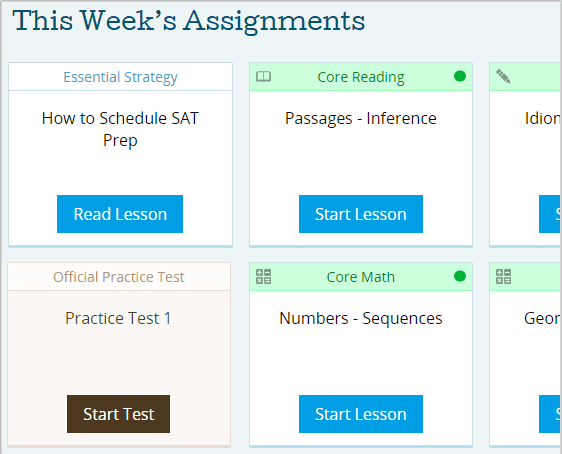 Though you can use a phone or tablet to take your PrepScholar lessons, we recommend using a computer.
Who's This For?
PrepScholar is an online company that offers courses and lessons for those planning to take one of the common standardized tests. Some of the users who would benefit from these lessons include:
Parents who are worried that their kids aren't preparing for college
High school students who want to improve their test scores to get scholarships
College students who need a high test score for graduate school
Anyone who is in college and plans to apply to a medical or business school
Those who speak English as a first or second language and want to take the TOEFL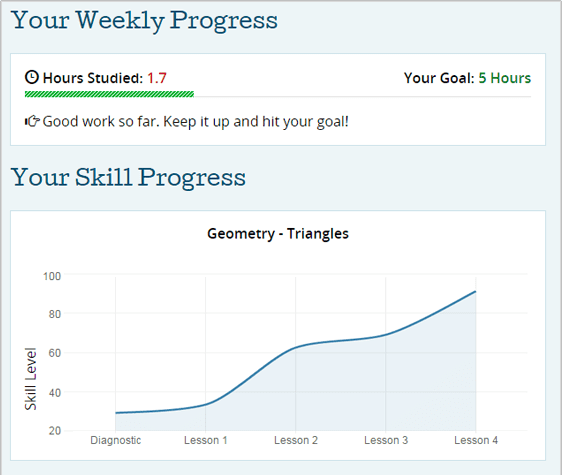 Colleges use standardized test scores as a way to predict how well students will do in school.
What is a Standardized Test?
A standardized test is an exam designed to test the skills and knowledge that a student has. The ACT and SAT are the most common tests for those in high school. The SAT consists of four sections: reading, math with a calculator, math without a calculator and language and writing. Those who take the ACT will also find four sections waiting for them: English, science, reading and math. Graduate, business and medical schools also require an official test score from students applying to their programs.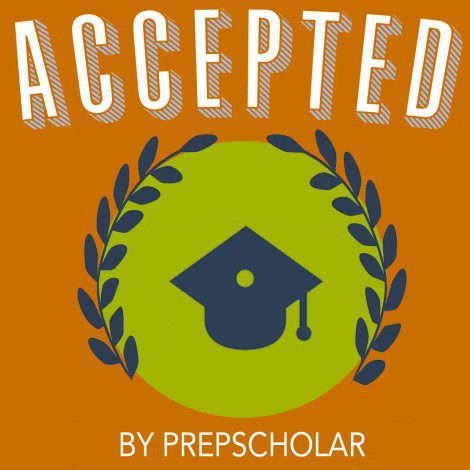 Even doctors need to take a standardized test before applying to medical school.
PrepScholar PSAT
PrepScholar PSAT is a version of the company's program designed for high school students preparing for the PSAT. This standardized test takes place during the student's sophomore year. A high score qualifies the student for a National Merit scholarship, which only a small number of people receive every year.
PrepScholar offers an extensive database of PSAT test questions, including:
Quadratic equations
Rational numbers
Vocabulary
Big picture/little picture
Functions
When you login, you can view all the assignments that you have for the upcoming week. The first assignment teaches you how to schedule your future lessons and stay on track. Both the student and the parent will receive weekly reports that show how the student did and which areas where they still need work.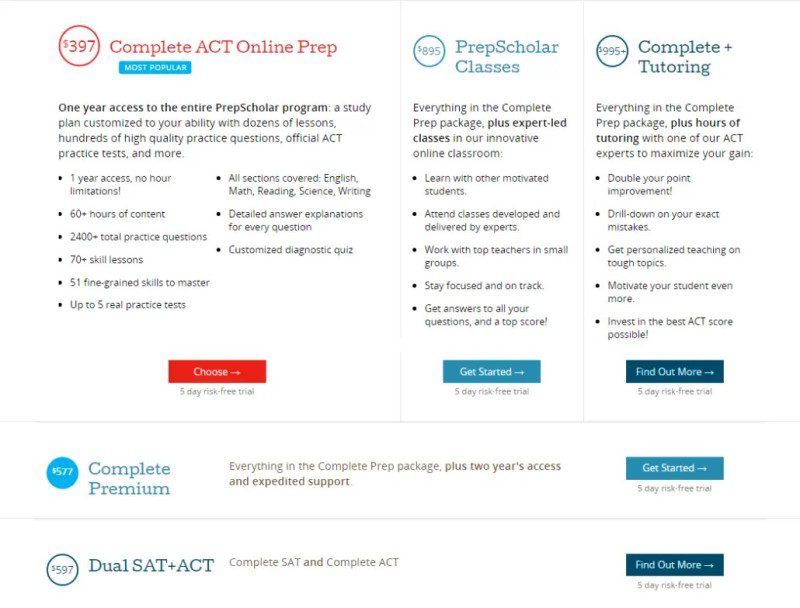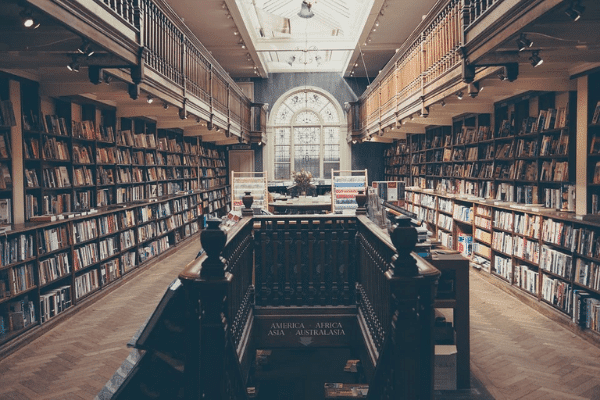 The PSAT PrepScholar program can help you get a scholarship to pay for the school of your dreams.
PrepScholar for SAT Prep
PrepScholar guarantees that the SAT prep program will prepare students for the newest version of the exam. Some of the features of this program that you might find helpful include:
Strategies that show you how to maximize your time and get through as much of the test as possible
Daily motivation to help you get through any slumps you have and keep you working on your score
The ability to set goals in terms of how much you want to accomplish and how much you can do each week
Tips on how you can improve your SAT score by 160 points or more
Access to more than 7,100 questions from the SAT and more than 100 hours of classes and lessons that you can complete on a schedule you set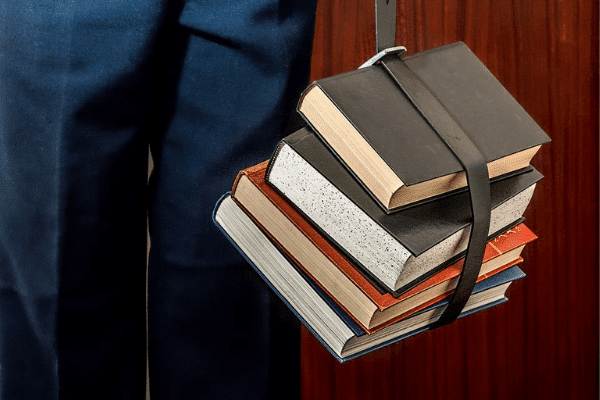 Thanks to PrepScholar, you don't need to deal with bulky and expensive books as you get ready for the SAT.
Using PrepScholar for the ACT
Many high schools use ACT scores as a way to pick those who graduate with honors. A high score can also help a student qualify for certain scholarships and get into the top colleges. PrepScholar offers a program for this test that can improve your score by four or more points. It provides full access to a database that includes more than 2,400 questions that were either used on a previous edition of the test or are similar to the questions currently used.
With the PrepScholar ACT program, you are able to watch videos that go over the questions that you missed. Not only do the videos do a great job of explaining why you missed those questions, but they also include strategies that help you understand what to do when you come across similar questions.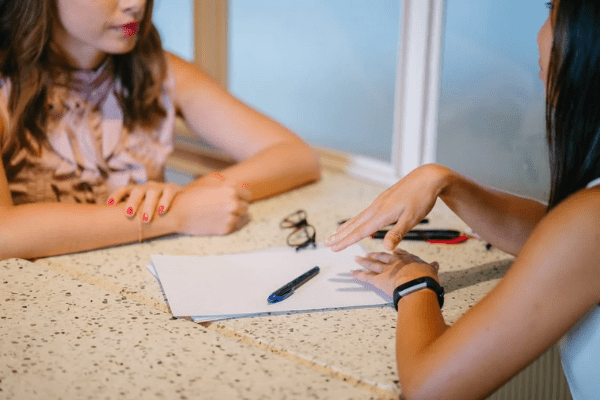 PrepScholar saves you the freedom of in-person classes with students who move at a faster or slower pace.
PrepScholar for the SAT Subject Test
The College Board offers both SAT and SAT subject tests. Unlike the main test, these tests are much shorter and focus on a specific subject. Students have one hour to complete the test, which consists of 20 questions. Though most students do not need to take any of these tests, some colleges require them for students majoring in related subjects.
Through the PrepScholar SAT subject test prep program, students can improve their original scores by 80 points or more. PrepScholar will pair each incoming student with an expert such as someone who received a perfect score or high score on multiple subject tests. This program features weekly assignments and lesson plans as well.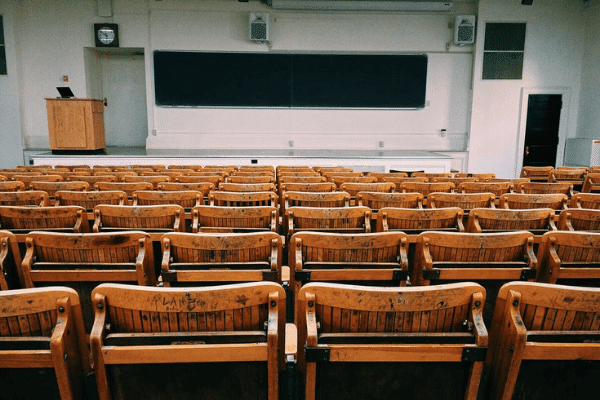 Getting ready for any of the SAT subject tests is easy with the PrepScholar program.
GRE Test Prep
The Graduate School Entrance exam is different from other standardized tests because it doesn't take place in a large room filled with other students. You arrive at the testing location and agree to leave everything outside.
PrepScholar offers a prep program for those taking the GRE that consists of several main parts:
Tips for taking the GRE
Interactive lesson plans
Practice questions
Customized support
When you first sign up, you'll receive tips that help you complete the GRE faster. Through the interactive lesson plans, you get help going over the questions that you may see and tips on finding the right answers. PrepScholar also provides you with practice questions to give you an idea of what you'll see on the exam.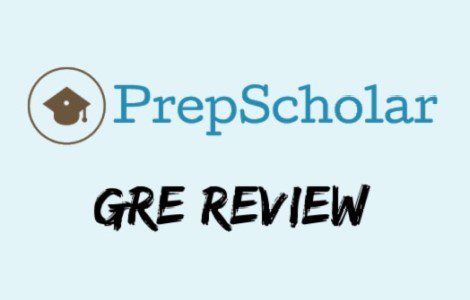 The PrepScholar GRE program can help you get a score that makes graduate schools accept you.
PrepScholar for the GMAT
If you have your heart set on business school and want to earn an MBA, you should prepare yourself for the GMAT. It consists of a writing section and three reasoning sections that include multiple essay questions. Not only can a high score guarantee that your dream school accepts you, but it also shows that you can comprehend reasoning questions.
When you sign up for the online GMAT program offered by PrepScholar, you gain access to everything that you need to get a high score on the exam. As you answer practice questions, your tutor learns which areas you do the best in and which areas are your weakest. The PrepScholar guarantee promises that completing this program will improve your GMAT score by at least 60 points compared to what you scored the last time.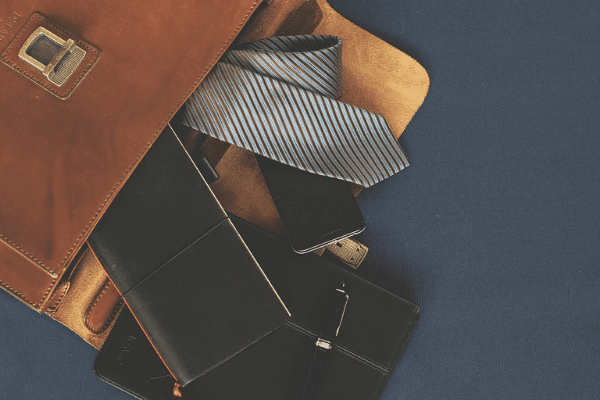 Anyone who wants to work in the business industry can use PrepScholar to prepare for the GMAT.
PrepScholar for TOEFL Students
The Test of English as a Foreign Language (TOEFL) is a test designed to see how well a student understands the English language. Most schools use this test to make sure that students from outside the United States have a strong grasp of the English language and can comprehend classes taught in English. The test consists of five sections, including writing and speaking.
PrepScholar offers a TOEFL test prep course that focuses on teaching students the skills they need to pass the test with a high score, even if English is their second or third language. The company hires the top 1% of English teachers and asks them to provide one-on-one help with each student.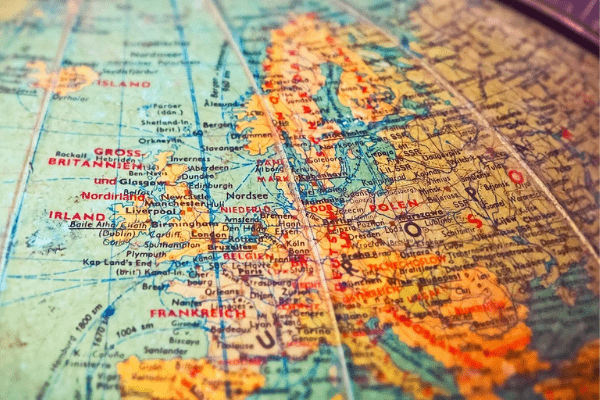 People from around the world can sign up for the TOEFL program offered by PrepScholar.
PrepScholar for College Admissions
PrepScholar goes beyond simply helping students improve their standardized test scores. They now offer college admissions assistance as well. PrepScholar works with alumni who graduated from some of the nation's top ranked colleges. They can use their skills to help ensure you get an acceptance letter from your dream school. With this PrepScholar program, you get help:
Finding and drawing attention to the unique features you have that would help you achieve college acceptance
Deciding on a topic for your essay and writing one that will appeal to admissions reps
Creating a personal statement for the Common App that you can use when applying to multiple schools
Learning statistics about schools of interest, including their acceptance rate and the average test scores of accepted students
Finding advice on which schools are best for you
Thanks to PrepScholar, you have access to help whenever you need. You no longer need to feel stressed or worry about the application process as you enter your senior year of high school.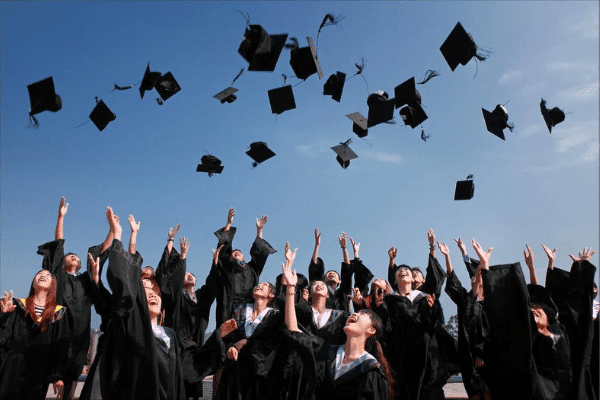 PrepScholar helps you firm up your college plans long before you graduate.
Should You Buy It?
PrepScholar can help students calm their nerves and get over the anxious feelings that they have regarding test taking.
These are just a few reasons to sign up for the company's programs. Other reasons why you should purchase PrepScholar include:
Improvement guarantee: As long as you complete and master each section, PrepScholar guarantees that you'll improve your score from a minimum of six points on the ACT to 160 points on the SAT.
Free trial: If you worry that the program is too basic or that it won't meet your needs, you can take advantage of the free trial. As long as you cancel within the next five days, PrepScholar won't charge you for one of its programs.
Hourly study plans: PrepScholar breaks lesson plans into hourly sessions to give you an idea of what to expect during each lesson. You can spend as little as 15 hours in one of the programs or stay longer to master your skills.
Multiple programs: We also like that PrepScholar offers many different programs. With the complete online prep program, you receive full access to all the available resources for one year, even if you finish the program in only a few weeks. Other plans include two years of access to these resources.
What are the Signs of Test Anxiety?
Text anxiety is a condition that causes students to feel anxious and even uncomfortable when taking a test. Some of the signs of the condition include:
Dry mouth
Nausea
Increased heartbeat
Sweating
Depression
Low self-esteem
Negative self-talk

One of the biggest complaints about PrepScholar is the guarantee that it offers. Several former customers logged issues with the Better Business Bureau and claimed that their children's scores did not improve much after finishing the program and that they couldn't get their money back. It wasn't until they complained online that PrepScholar gave them refunds.
When you sign the PrepScholar contract, read the fine print carefully. It states that the student must complete all parts of the program for the company to offer its guarantee. If you or your student skips even one part of the program, you cannot request a refund.
PrepScholar is also very expensive when you compare it to similar programs. While you can get a test prep book for less than $30 with shipping, PrepScholar charges nearly $400 for its basic program. The prices of similar virtual and in-person programs can cost twice as much.
Other Cons of PrepScholar
PrepScholar lacks the experience that the Princeton Review and Khan Academy have
Some students find that they get through the program in a few days
It doesn't help all students improve their test scores
PrepScholar may charge your card the full amount before your trial expires
A few customers had problems canceling their trials
Where to Buy
Now is the perfect time to sign up for PrepScholar, which you can do on the official website. You can sign up for a free trial if you need to take the ACT or SAT. This gives you an overview of how the program works and along with some basic assistance before paying for the full program. The costs of those programs include:
$397 for the complete SAT online test program
$895 for PrepScholar classes that include work in small groups and one on one help
$995 and up for both the complete package and individual tutoring
$577 for the complete program and two years of extra support
$597 for a plan that includes support for both the ACT and SAT
When you sign up here, you also receive a free five-day trial of the package or plan that you choose. PrepScholar will only charge you full price if you decide to enroll in one of the programs at the end of your trial. Most of the programs for other standardized tests charge similar rates.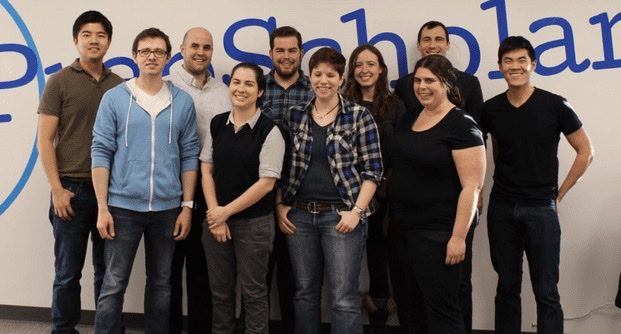 Using PrepScholar is like having a dedicated tutor by your side.
Competition
Khan Academy
The odds are good that you heard of the Khan Academy before thanks to the ads that it runs on television and the web. You can now enroll in the Khan Academy SAT Prep Program and get help before you take this exam. One of the best features of this program is that it offers all resources for free. This includes both practice questions and test taking tips. The downside is that you do not get the customized instruction that you may need.
The Official ACT Prep Guide 2020-2021
If you don't want to deal with lesson plans and feel confident that you can prepare for the test on your own you might try this official guidebook. It provides questions from past editions of the ACT that are very similar to those found on the real test. The back of the book includes answers to all questions and shows you how to score the test. While it does include some tips, the book lacks some of the detailed help you might need.
The Princeton Review SAT Prep
One of the top options for students with an unlimited budget is the SAT prep course available from The Princeton Review. Some of the videos that you can watch teach you basic tips that can help you get a score of 1,400 or higher the first time that you take the SAT and significantly improve your score the next time that you take it. While the most expensive program costs $3,000, others are available for between $100-$1,000.
The Official Guide to the GRE General Test
Thanks to The Official Guide to the GRE General Test, you can now prepare for this graduate-level exam from the comfort of your bedroom or living room. Though it starts with different sections on how to take the test and tips that help you get through the test faster, it also features hundreds of sample questions and multiple sample tests.
Final Verdict
Getting ready for the ACT or SAT can fill a high school student with dread, as can taking a graduate exam for college students. That is why both students and their parents look for test prep programs that offer assistance. PrepScholar is easily one of the best companies around due to the variety of options that it offers. You can choose the program that best fits your needs once you complete the five-day free trial.
Not only does PrepScholar offer programs for high school students taking the ACT and SAT, but it offers a program designed for the PSAT as well as the GMAT and GRE. Students get customized help after taking practice tests that identify their strengths and weaknesses. They pick up tips on how to finish the test quickly and what to do if they come across a difficult question and can't find an answer.