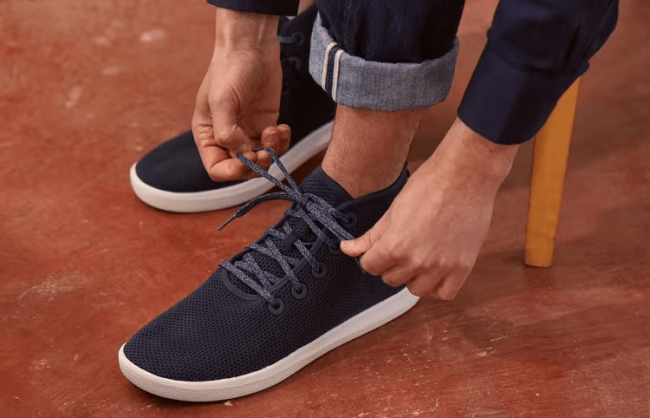 2
Tired of shoes that are stiff and fail to move with you? Foot pain and discomfort seem to be almost impossible to ignore. Your shoes should function like an extension of your body. Thankfully, Allbirds Wool Runners fit the bill and are guaranteed to fit your individual foot shape.
Allbirds are not for those who prefer flashy or vibrant sneakers. Allbirds Wool Runners are for the people who want a shoe that's comfortable and can blend in with their wardrobe. If you're the kind of guy who prefers neutral colors, Allbirds Wool Runners may be the perfect addition to your closet.
The most ostentatious color in the Allbirds Wool Runners lineup is marinara red. All models are uniform from the toe to heel and on the bottom of the shoes. Most of the options are neutral and can be dressed up or down with any occasion.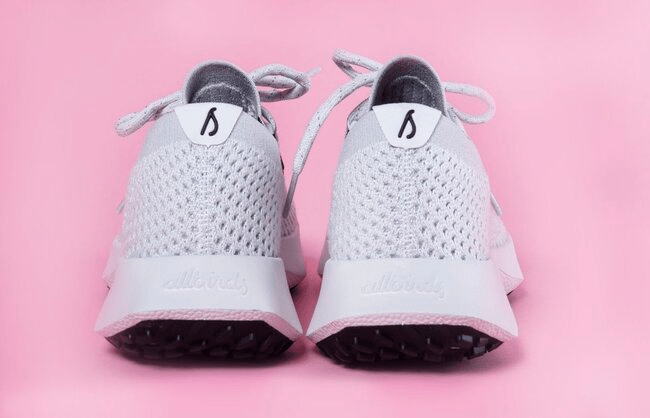 But enough about style. What about comfort, and durability?
Allbirds positions itself as manufacturers of "the world's most comfortable shoes", a designation bestowed by Time Magazine. The brand prides itself on using sustainable, eco-friendly, natural materials. Allbirds Wool Runners are made from soft, high-quality merino wool. The laces are thick and sturdy, and the shoe conforms to your foot, providing a feeling of natural plushness.
One nice thing about merino wool fabric is that it is naturally temperature regulating and moisture wicking, so your feet can stay cool and comfortable when it's hot, but toasty and cozy when the weather turns cold. When the shoes get dirty, they can be easily cleaned by removing the insoles and the laces and putting them in the washing machine.
The insole of the Allbirds Wool Runner is lined with the same merino wool fabric as the upper, outer part of the shoe. The liner is made out of a plant oil-based foam created from sustainably grown castor beans. This comes as no surprise considering how seriously Allbirds takes environmental responsibility.
As previously mentioned, the insole of the shoe is removable. If you have plantar fasciitis or another pronation issue with your feet, the standard Allbirds Wool Runner insole may not be sufficient enough for your needs, especially if you will be walking a lot. Therefore, the insole can be swapped out for something more supportive.
If you suffer from hammertoes or bunions, the Allbirds Wool Runner can offer your feet the right amount of comfort to keep irritation at bay. Wearers who can't stand itchy fabric, tight toe boxes or rough seams will love the Allbirds Wool Runner.
If you're looking for a shoe that can be dressed up or down and fits like a cushiony extension of your body, give the Allbirds Wool Runner a try.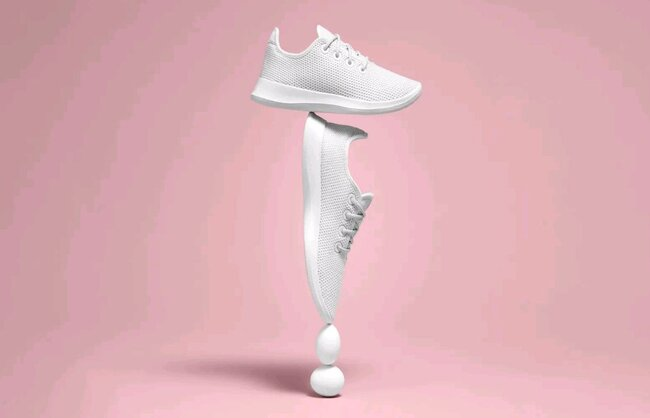 Allbirds Unboxing & Review
Overall, I was extremely underwhelmed with Allbirds shoes. Although the site has great sales, the shoes are wildly expensive for what they offer. I felt that the shoes looked okay online but were hideous in person. Furthermore, I cannot think of a practical place to wear these shoes. They are thick, soft, warm wool on the inside and outside. They feel like slippers and would make your feet incredibly sweaty. If you were to wear them in the cold, they would get wet and damp in the snow or rain. Although they are soft, the shoes ran small and were way too fuzzy both on the outside and inside.