Domio Pro – Revolutionize your Ride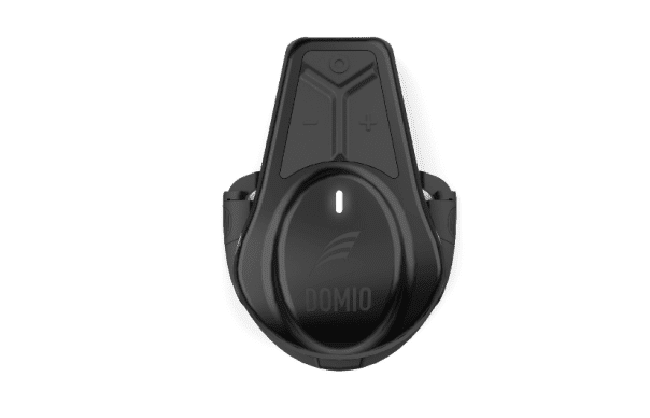 51
Do you love listening to music on the move? Wish you could talk while riding?

This wonderful device is perfect for motocross thrill-seekers, ski-lovers, and bike riders.
You have longed for an all-in-one device to solve the common annoyances of riding. A comfy gadget that sounds great, lets you talk on the go, and enables you to still be aware of your surroundings… You'll be glad to hear we have found the solution!
"The Domio Pro is miles ahead of anything else on the market at the moment."
The Domio Pro is a game-changer – tried and tested. Attaching to the outside of your helmet – this device uses Micro-Vibration technology to turn your helmet into a booming Surround Sound System. Experience deep lows, pristine highs, and stay safe while doing it.
Building on the classic Domio, the new PRO device boasts stronger sound, a stylish new look, and a detachable microphone, perfect for when you need to take that important phone call while on the go. Utilizing state-of-the-art noise-canceling technology, let your voice be heard loud and clear over the roaring of the road.
The Domio Pro uses Li-Ion technology to provide a whopping 24 hours playtime, more than enough juice to ride for days!
Comfort, Utility, and Accessibility
No longer will you have to mess around with uncomfortable speaker inserts or headphones, just clip on your Domio, put on some tunes, and start riding!
The Domio Pro can be attached anywhere on your helmet and will still produce the same pristine sound equally around your headspace.
Control your playback with ease using the buttons located on the device – the Domio Pro lets you keep up the speed and keep up the beats.
Rest assured that the Domio Pro will stay attached – we tested shaking, impact, dropping, and every time the Domio Pro stayed firmly attached to the helmet, completely undamaged.
Our Verdict
9/10
We are confident that the Domio Pro is a rugged, versatile, and great-sounding product. It boasts a wide variety of excellent usability features, and clearly shows great craftsmanship in build quality and audio engineering.
PROS
Pristine audio quality
Surround Sound
Rugged Durability
Audio Cancelling Microphone
Stays firmly attached, can place anywhere on the helmet.
CONS
While the device itself is easily attachable, the mount itself is slightly difficult to detach.