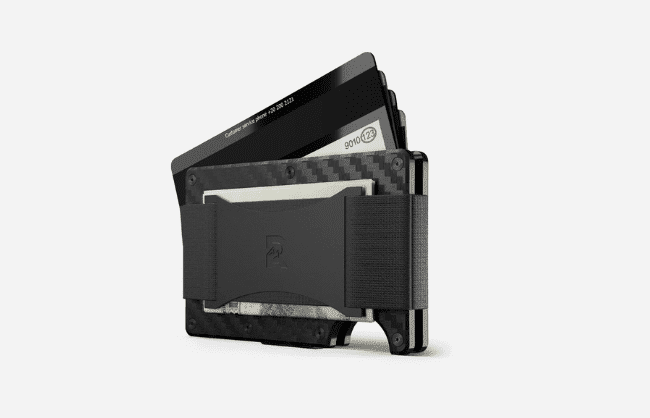 What is the Ridge Wallet?
The Ridge Wallet is a product designed to replace the bulkier designs of wallets that have been around for decades. I know wallets can take up an entire pocket on their own, and It's especially bad when I'm sitting down. It's almost impossible to dig my wallet out at that point.
With Ridge, I've found that you get a wallet that can hold onto most of your critical cards and it takes up far less space while doing so. I've enjoyed my Ridget Wallet, and I don't see myself going back to the regular kind anytime soon.
The Ridge Wallet uses several high-quality materials such as forged carbon, carbon fiber, and aluminum to ensure it will last a long time. You can carry one in your front pocket without worrying about creating a weird bulge that takes up all your pocket space. You don't even have to worry about leaving any cards behind.
Ridge also has great accessories that allow customization of your wallet so everyone can get a design that they like. This Ridge Wallet review will look at some of the pros and cons of this wallet along with the other accessories and products that you can buy.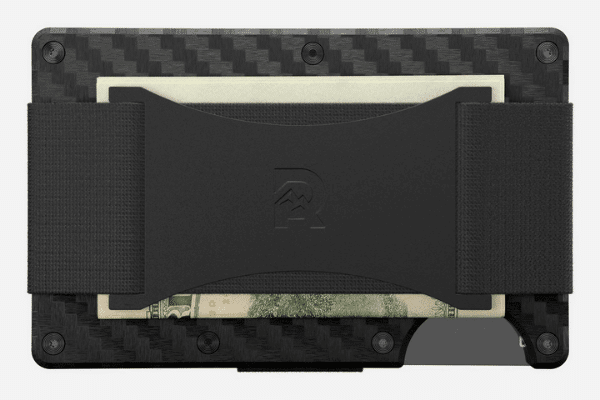 Carbon fiber is just one of the options available when you buy a Ridge Wallet.
PROS
Suitable for daily use
Uses blockers to protect you against RFID scanners
Available in tons of colors and materials
You can customize your wallet before you buy it
Ridge has a good refund policy
CONS
Very expensive
May not have as much room as you need
Can bend some of your cards
BOTTOMLINE
Ridge wallets offer the ultimate in protection for your cards and keep you safe from RFID scanners. They come in multiple colors and materials to help you pick the right wallet for your needs.

iReviews Shopping Assistant
Find the best prices for this and many other products with our chrome extension
Product Features
Price: Starting at $85
Warranty: 45 days, money back
Shipping: Three to five business days
Materials: Metals such as aluminum and titanium
Weight: Two ounces
RFID Blocking: Most common frequencies
What Designs are Available?
Out of all the available products, the first was the Ridge Wallet. You can choose from different materials, which will affect the price that you pay. Those materials include:
Carbon Fiber
Aluminum
Titanium
Forged Carbon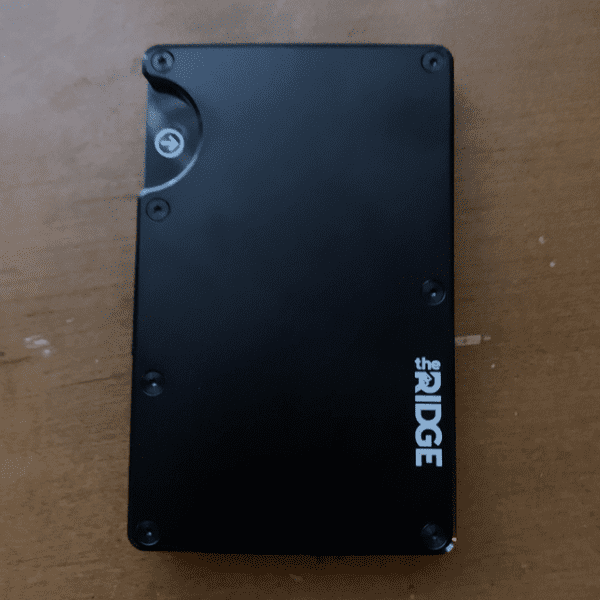 You'll also find some fun designs that let you show off your personality such as Damascus Steel and Forged Ember. If you like the aluminum wallet, you can even pick a tiki design with tiki girls and masks along with palm trees printed across the front. The titanium wallets, you can choose from designs such as Gunmetal and Matte Cobalt. We recommend that you look over all of the available options to find the perfect wallet for you. Keep in mind that some options sell out. If you choose a wallet that is no longer available, you should see the sold-out label on the product listing.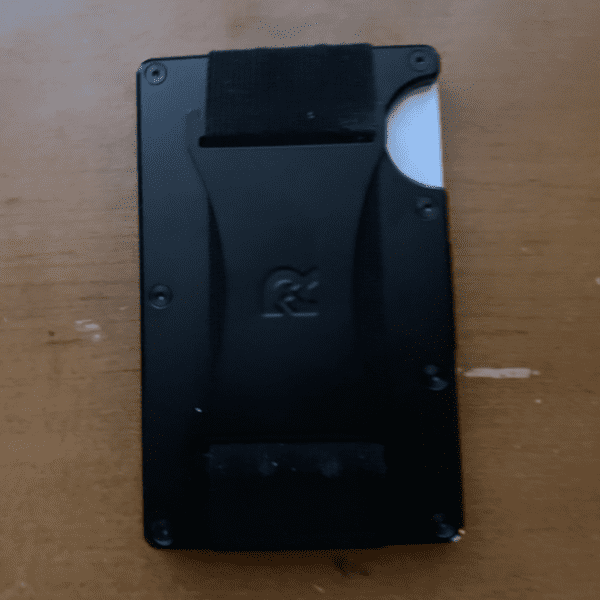 The cheapest wallets are those made from aluminum, which retails for $85. Some of the limited edition designs sell for $95 each. Most of the titanium wallets sell for $105, but some cost a little more. The most expensive design is the 18K Gold Plated Wallet. Made from real gold, this wallet retails for $225.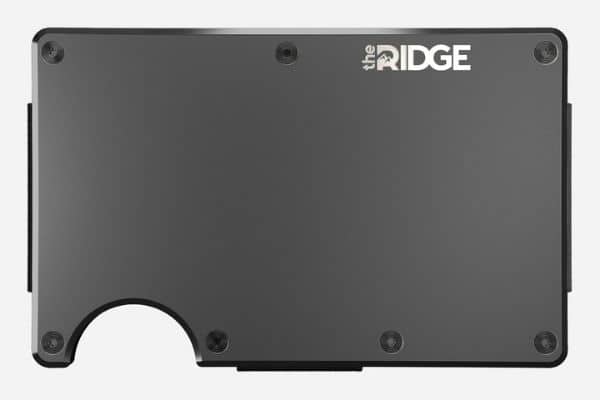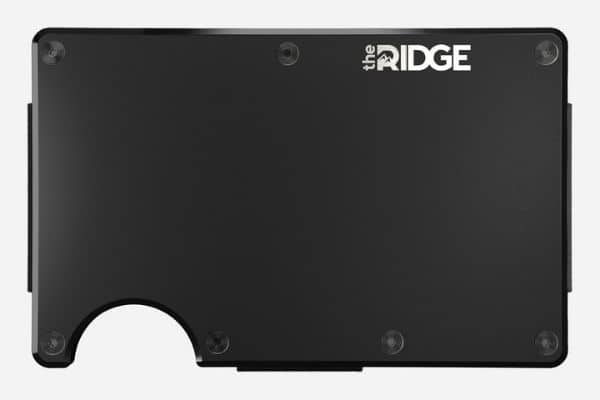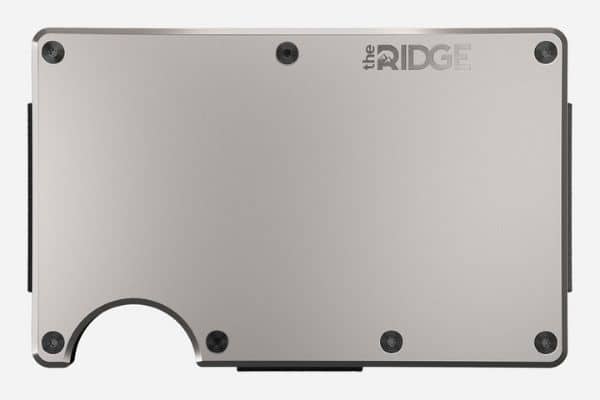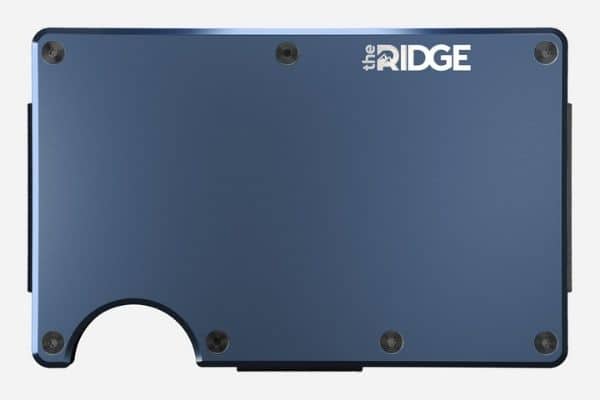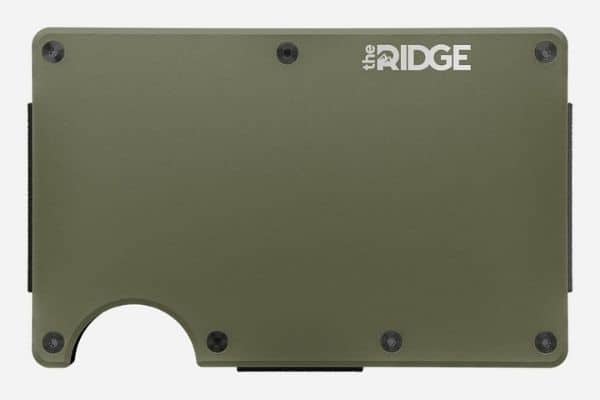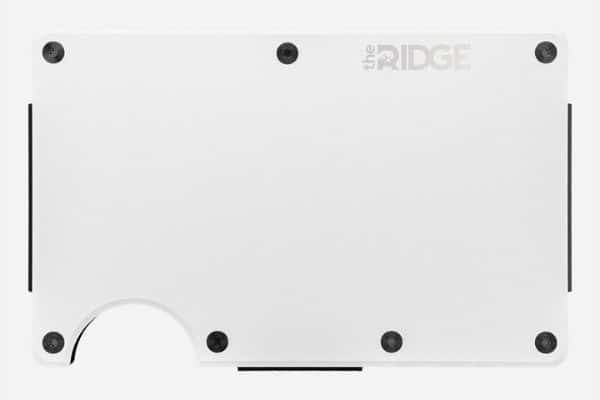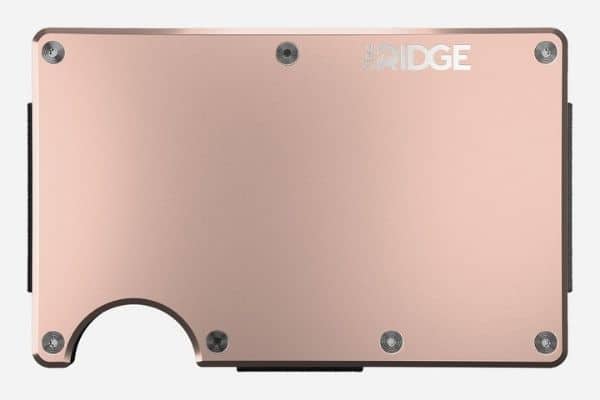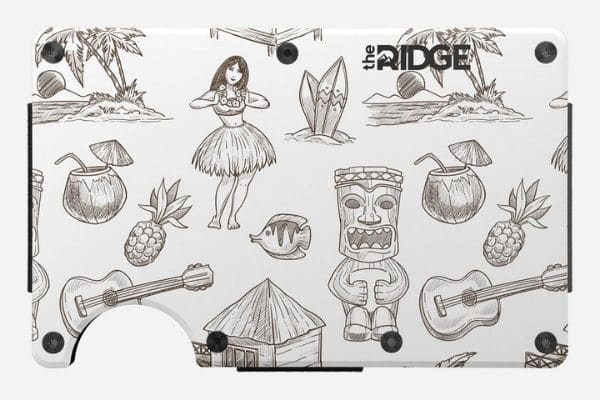 How Can You Use the Ridge Wallet?
The Ridge Wallet uses blocking technology that protects your cards. Every card that you carry features information inside an RFID chip. With some of the newest cards, you no longer need to even swipe your card at the store. You can simply tap the card on the machine and pay in seconds.
It's all a lot of technology that goes into a product you won't think about beyond what it can hold. It's all helpful to have at least, and the fact it doesn't get in the way of the main purpose of the product is good in my eyes. It still functions as a wallet, and you don't even need to think about all the extra parts added on in terms of the chip.
I recommend that if you get one you go through your wallet and pull out the cards that you use daily such as your driver's license and debit card. You may need to adjust to carrying the wallet in your front pocket, as Ridge Wallets do not fit into most back pockets. I always carry my wallets in my front pockets so this was a non-issue for me, but I know some people who can't even comprehend putting their wallets anywhere else.
Ridge Wallets also come with either a cash strap or a money clip. The cash strap is elastic and fits on the outside of your wallet to hold your money. If you go with the money clip, you get a metal clip that holds your money in place.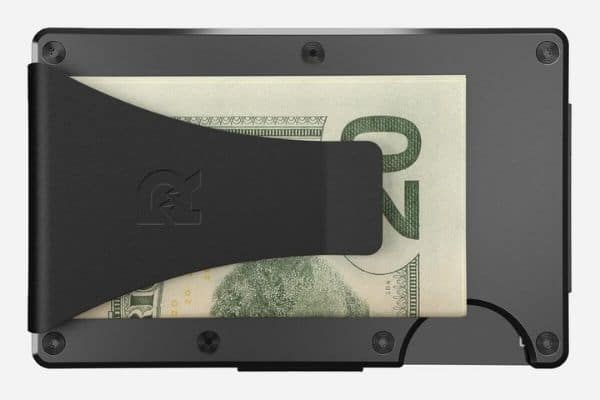 Both the money clip and the cash strap keep your money safe.
Tips for Using a Ridge Wallet
One issue with the Ridge Wallet is that it features solid metal pieces on each side that aren't as flexible as normal wallets are. You may find that you can only take out all of your cards because you can't remove just one at a time. These are problems I had to an extent, but as long as you're not in a situation where you need to bend your wallet you should be good.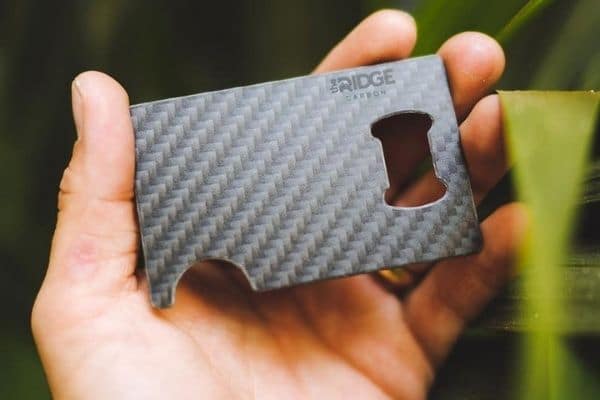 The bottle opener is one of the more useful accessories that Ridge makes.
Who's This For?
More than anyone I think Ridge is for people that want a wallet that has a simple but protective design for their cards. Cards are the keyword here, as it doesn't have a lot of space to carry around large lumps of cash.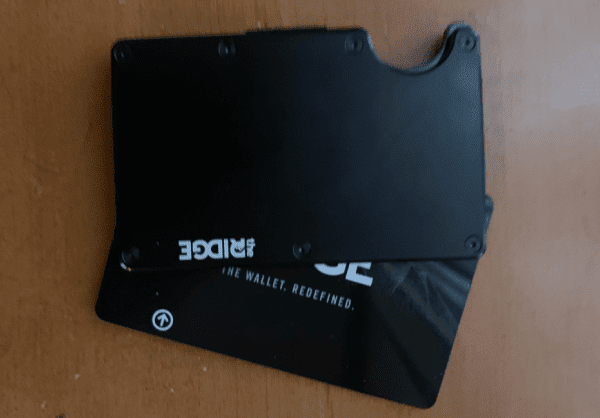 Other people I would recommend the Ridge Wallet to include:
People who use public transportation
People tired of carrying heavy wallets
People looking to organize their pockets more
People who live in or often visit big cities.
People who want wallets different than the standard wallet design
People who travel via airplane frequently
People who want to try an RFID blocking wallet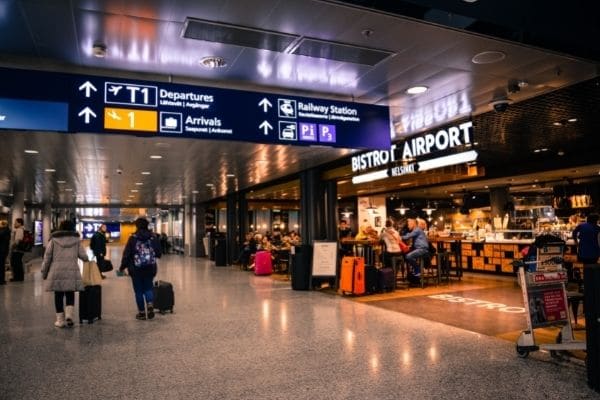 You don't need to worry about airport scanners damaging your important cards when you tuck them inside a Ridge Wallet.
Accessories from Ridge
You can choose from many accessories that Ridge makes, some of which fit inside your wallet. Some of the most popular ones I found include:
A leather keychain with a clasp on one end to attach to your bag or wallet.
A bolt action pen that lasts for up to 100 years and is compact enough to fit in your pocket.
A bottle opener that can fit in any open slot in your wallet. Not only is it durable, but the opener works on all types of bottles.
A kevlar case that is available in multiple sizes to fit different types of phones to keep yours safe from accidents.
The Ridge Sticker Pack, which comes with five stickers that you can use around town or on your favorite devices.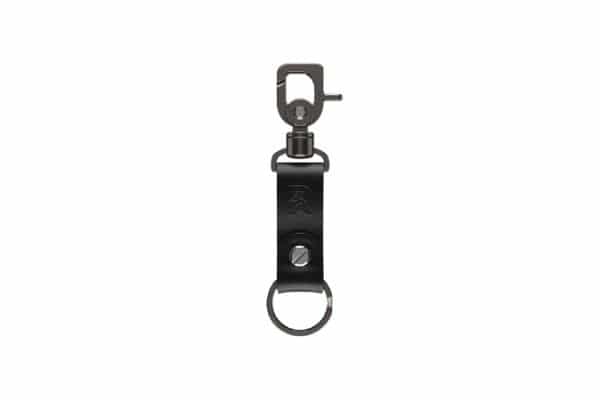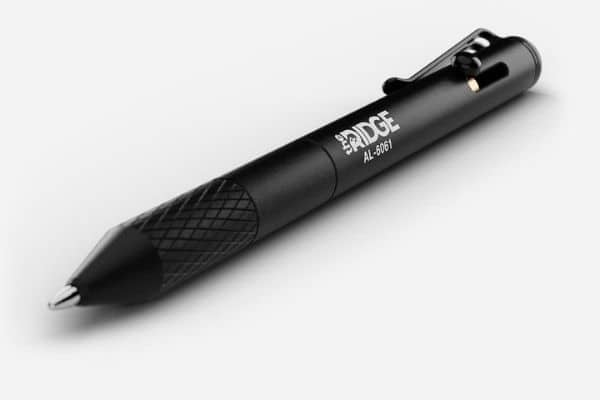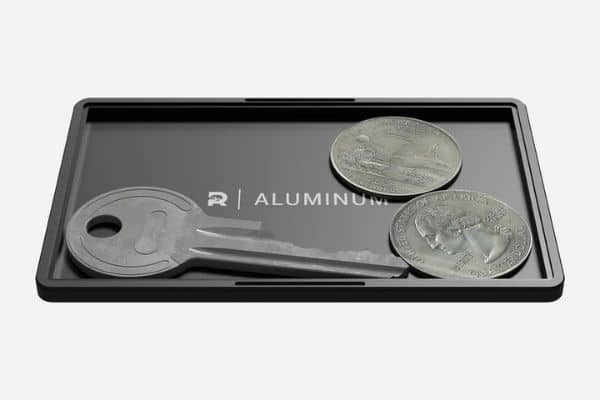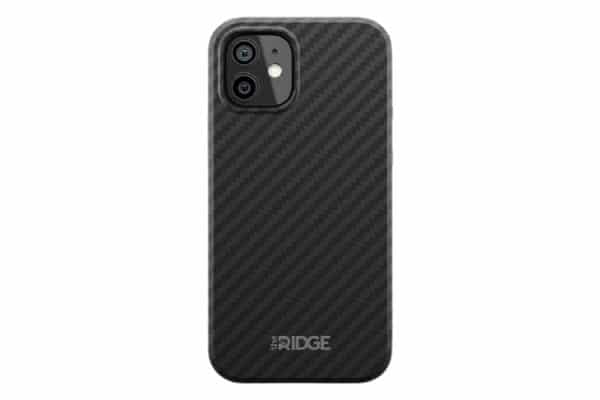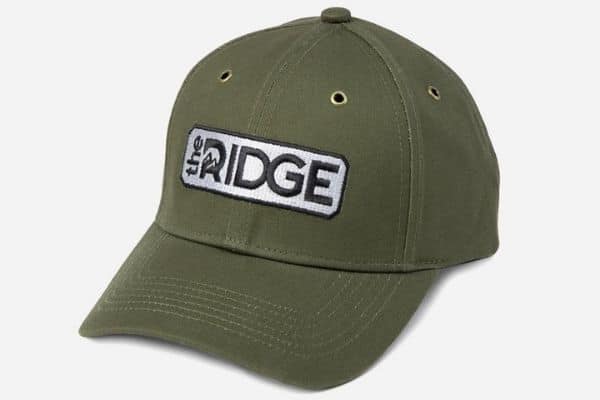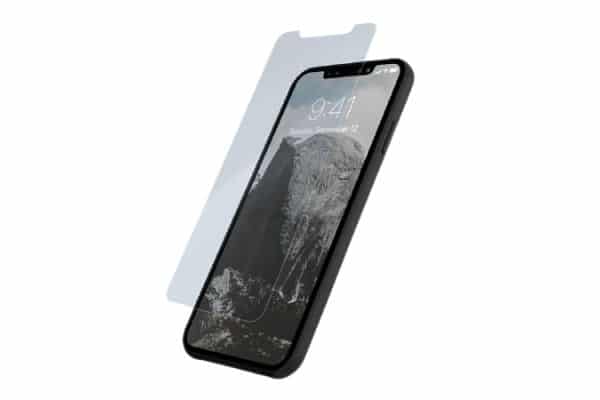 Benefits of Ridge Bags
As you browse the Ridge website, you will find a whole page dedicated to the bags that the company makes. I wanted to take just a bit of time to talk about this product to give you some insight into other products the company makes.
First, there is the Weekender which retails for $140. it has more than enough space for your clothing and anything else that you want to take. This bag is also waterproof.
This gives you a good idea of the cost that is associated with a lot of Ridge products. They're not cheap, but they're built to last and work well for you during that time. I'm not sure every product is worth the high price tag, but the general reviews for them speak wonders.
If you're in the market for a bag that you can use at work or school, consider the Classic Backpack. It's available as a weatherproof bag or in a standard design. You will get durable straps that fit comfortably over your shoulders along with multiple interior and exterior pockets.
Though the Commuter backpacks come in the same styles, they're more suitable for those who ride public transportation and want to keep their belongings safe.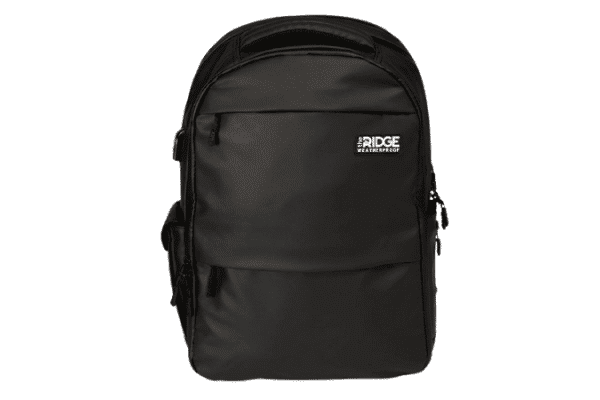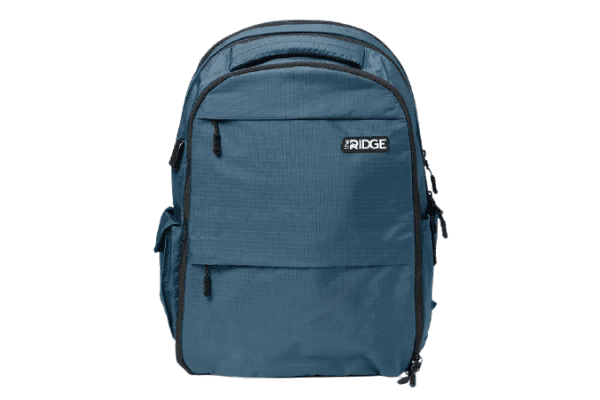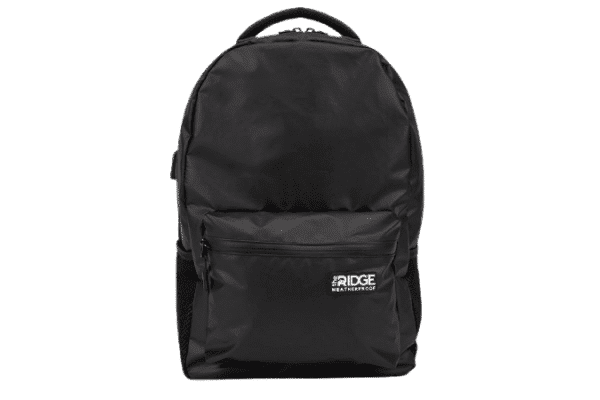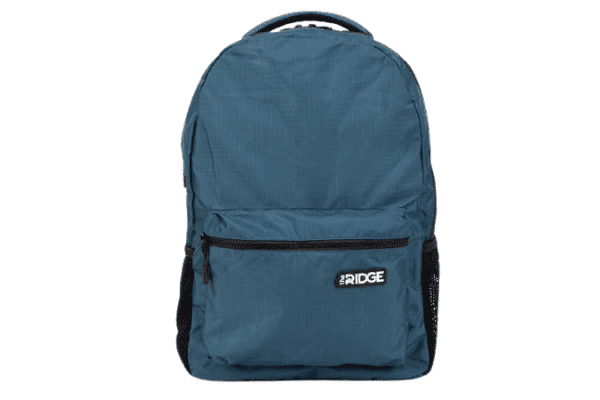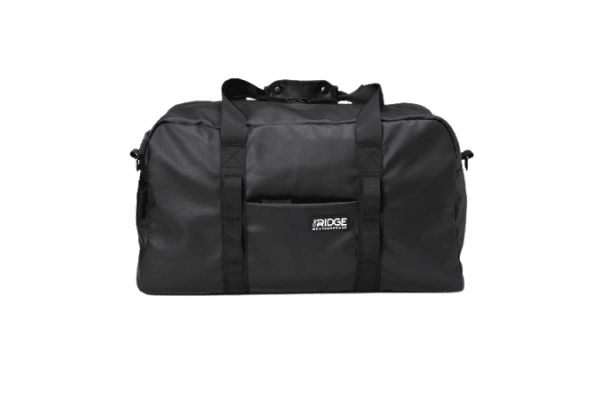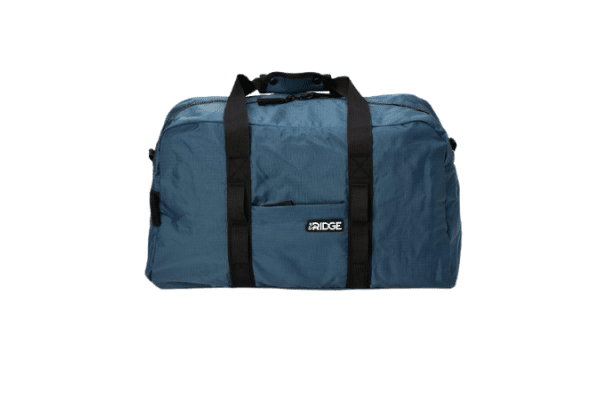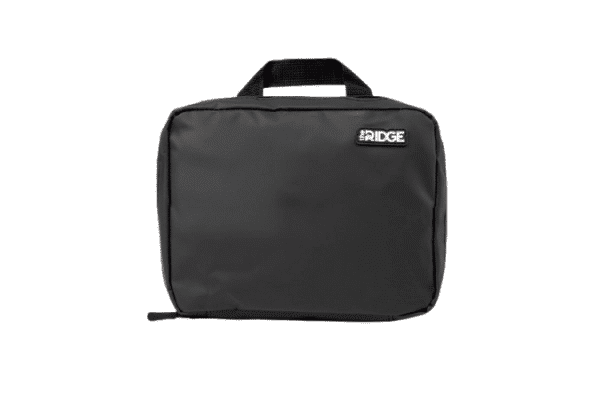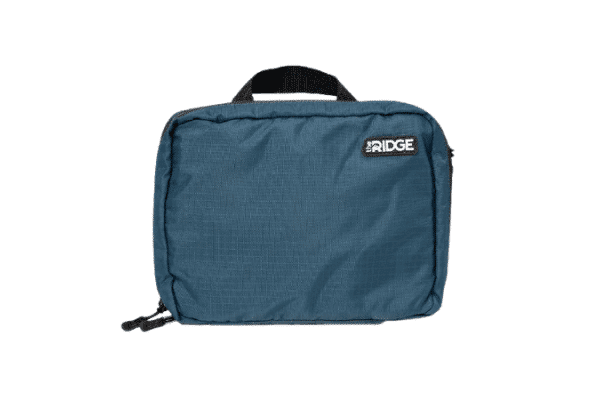 What are Ridge Card Cases
Ridge is also experienced in making card cases. One of the more popular designs is a case that uses Kevlar. The addition of this material means this case will keep your phone safe from most of the hazards that you encounter.
No matter how often you drop your phone, you don't need to worry about cracking the screen or causing any other damage. There are also cases made from leather along with a tempered glass screen and a power bank.
There are dozens of benefits to investing in one of these cases, including:
You get enough room to carry two cards while leaving your wallet at home.
The case works with your screen protector and any other phone accessories that you need.
You can easily slide one card out without removing all of your cards.
The cases allow you to use your phone whenever you want.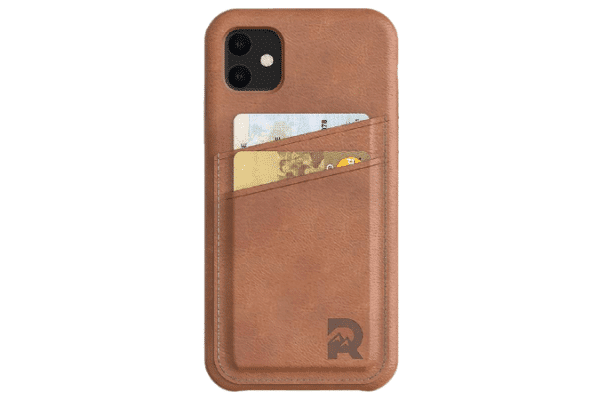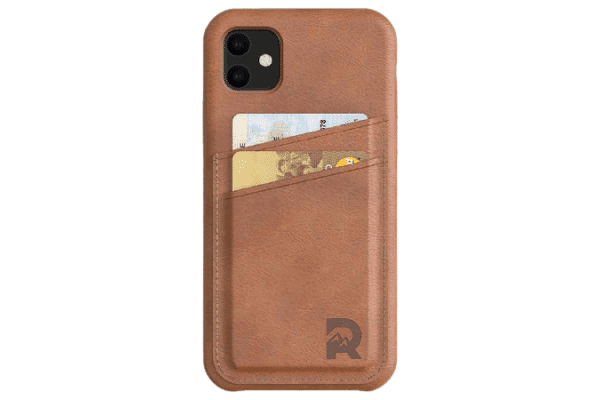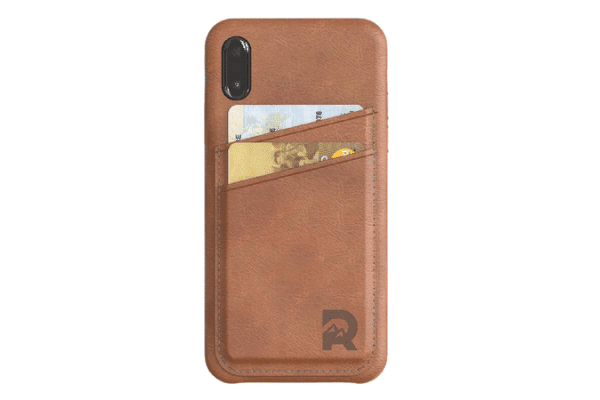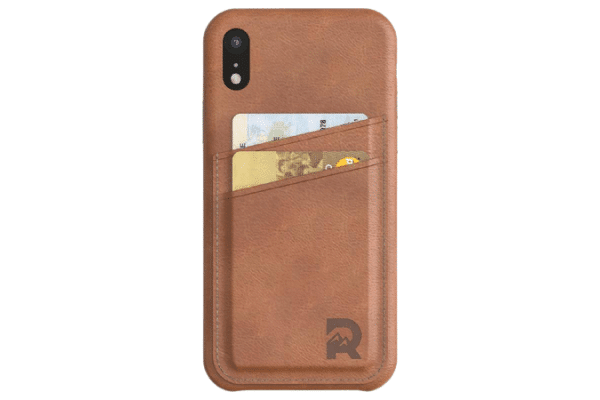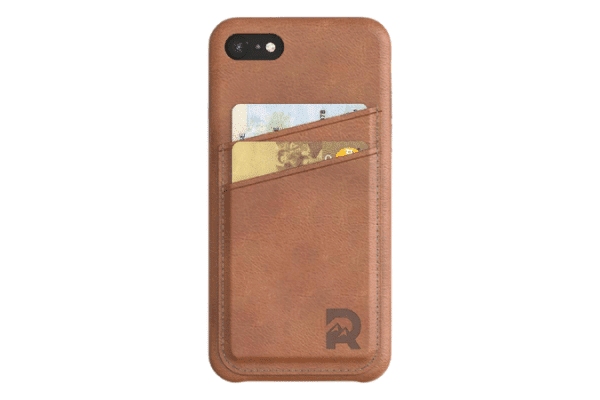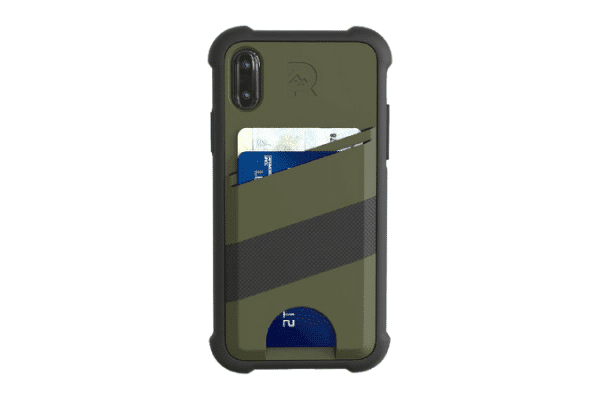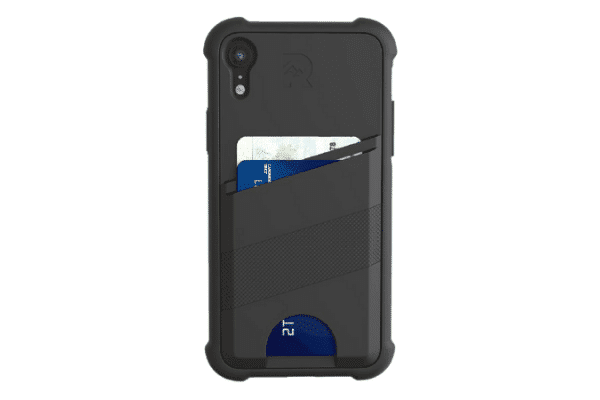 Should You Buy It?
I like my Ridge Wallet. It works well for me, keeps my cards safe, and takes up a fourth of the space my old wallet did. That said, I feel like the cost is a big barrier to entry for some people.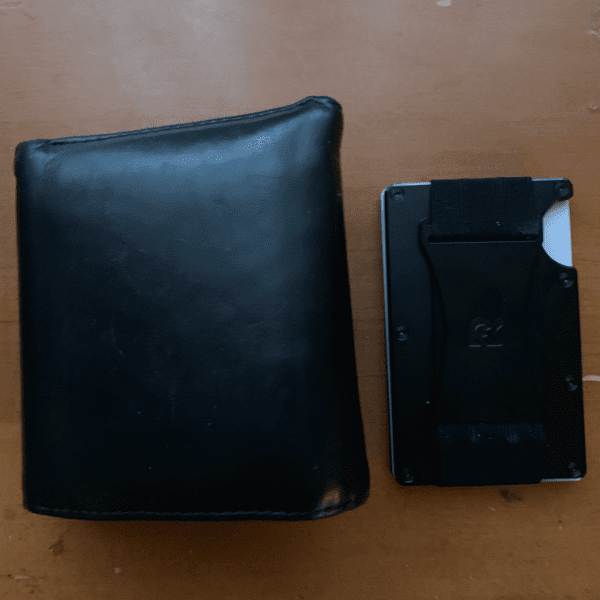 If you can look past the cost and want all the benefits that come with this newer design of a wallet, then I assure you that you can't go wrong with a Ridge. Other reasons I think that Ridge Wallets are worth it include:
You get free shipping from Ridge as long as you spend a minimum of $40.
Most orders arrive within five business days. You can also pay $5 for priority shipping or $25 for next-day shipping if you need a wallet faster.
Ridge Wallets come with a lifetime warranty on your purchase to cover unusual damages from shipping. It does not cover normal wear and tears.
You have 45 days after your wallet arrives to request a refund.
You can customize your wallet in different ways from design to how you want to carry your cash with it.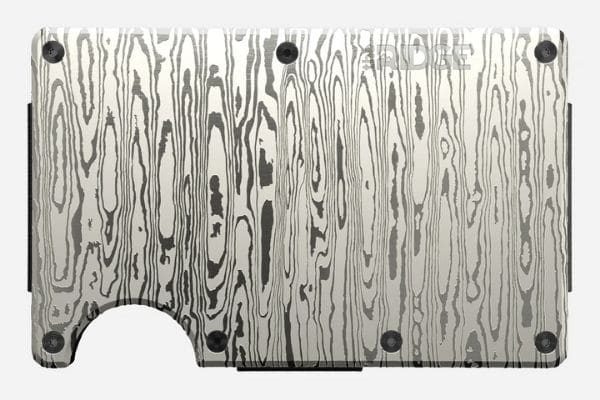 It's easy to customize a Ridge Wallet, which is just one of the things that customers love.
Cons to Consider
Though there are lots of things to love about a Ridge Wallet, there are things that you may not like. I've already talked quite a bit about the cost, so I won't focus as much on that.
One major complaint that many Ridge Wallet reviews mentioned was that it didn't function the way customers expected. This wallet only has enough space for four cards and may not have enough room for everything you want to carry.
Some found that the wallet bent their cards, which made it hard for machines to read them. The design of the wallet also makes it hard for you to find and pull out one card without removing all of them.
Other complaints that I wanted to mention include:
Ridge Wallets start at $85 and can easily climb to more than $100 for some designs.
Some claim the cash strap lacked the elasticity that they expected. This band usually feels stretchy at first but can wear out quickly, causing your money to slip out.
The titanium wallets attract a lot of dust and can pick up marks from your fingers.
Some reviewers were also unhappy that Ridge makes these wallets in China. They complained that the wallet was too expensive given its low manufacturing costs.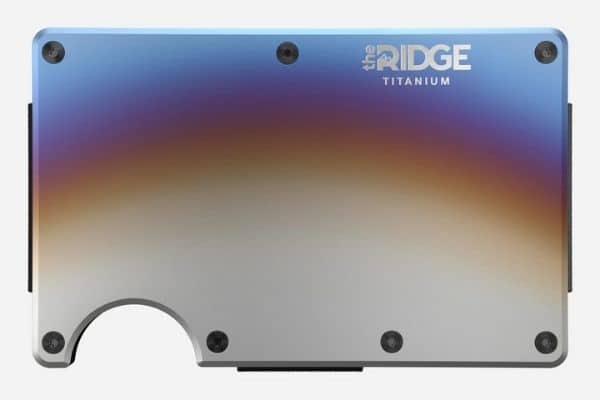 The titanium wallets attract more dust and other marks than the other types of wallets do, which is something to keep in mind.
Where to Buy
You can buy A Ridge Wallet with the link right here. If you buy from another site, you may have a hard time getting a refund or sending it back.
Most of those sites do not give you the warranty that you get from the official site. This warranty gives you a full 45 days to return a wallet that you buy for yourself or as a gift if you don't like it.
Some of the other reasons that I recommend you buy direct from Ridge include:
You can choose from dozens of materials and designs beyond what other sites offer.
Ridge often runs promotions that let you get coupon codes to save money.
If you sign up for the referral program, Ridge lets you earn up to $75 in cash that you can use on the site.
You get the chance to look at the other products and reviews that customers wrote.
The Ridge FAQ section covers all of the questions that other customers asked.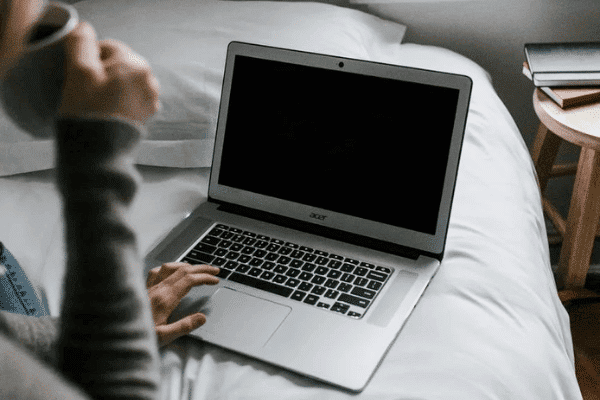 Use our link to see all of the benefits of buying wallets and other products from the official Ridge website.
The Competition
You have many options when it comes to wallets that block RFID scanners. Though Ridge has a solid reputation and was one of the first on the market, there are other competitors that you may want to check out.
Timberland PRO Men's Leather RFID Wallet
The Timberland Pro Men's Leather RFID Wallet is an option for people who want to have the protection of an RFID wallet, but don't want something that comes with an inflexible metallic build. While the leather this wallet is made with is a fine material and offers a bit more elasticity when being carried around in your pocket, there is the risk of basic wear and tear breaking it down sooner than a wallet made out of different materials.
SERMAN BRANDS RFID Blocking Wallet
The SERMAN BRANDS RFID Blocking Wallet has a slim design that is perfect for those who don't want to carry a lot. The blocking technology used inside works on frequencies of 13.56Mhz and higher, which are commonly used by scammers.
Thanks to four pockets on the outside, the wallet lets you easily reach your most important cards in a hurry. This wallet also has two pockets on the inside along with an ID slot, and it comes in multiple colors.
BOSTANEN RFID Leather Wallet for Women
The Bostanen RFID Leather Wallet for Women is one of a few RFID wallets on the market with a more purse-like design. This wallet comes in several different colors and goes for a design that aims to keep function without costing it style.
If you don't like the simplistic and minimalistic design of several RFID wallets on the market but are looking to upgrade to something with more protection than just an old leather wallet or purse, then this may be the perfect choice for you.
Fantom Wallet
The Fantom Wallet has a minimalist design that doesn't take up much pocket space. Weighing less than one ounce, this wallet stores all of your cards and has a built-in button that you can press. This causes the wallet to fan out your cards to help you find the one that you need.
Though it doesn't come with a money clip, you can buy one separately that fits the wallet. Fantom also gives you six finishes that you can choose from such as black diamond leather and walnut wood.
Final Verdict
From what I've seen, expert reviews are mixed on whether most people need a wallet that blocks RFID scanners. Though some think they aren't a problem, others realize that people can use these devices on everything from buses and subway trains to city streets and park benches.
Looking at the Ridge Wallet just for its design, it has a slim profile with enough slots inside to hold your ID and other important cards. You can slide those cards out whenever you need.
Fans of the brand also like that the wallets easily fit in their front pockets and come in a range of prices. In my personal opinion, I find that it's a convenience buy more than anything, but that's ok. It's something that makes a few seconds of your day a lot easier, and cuts out some of the annoying moments of trying to dig out a stuck wallet whose bulky size has gotten hooked against your pocket yet again.
If you want to free up some space in your pocket then you can't do much better than getting a Ridge Wallet.