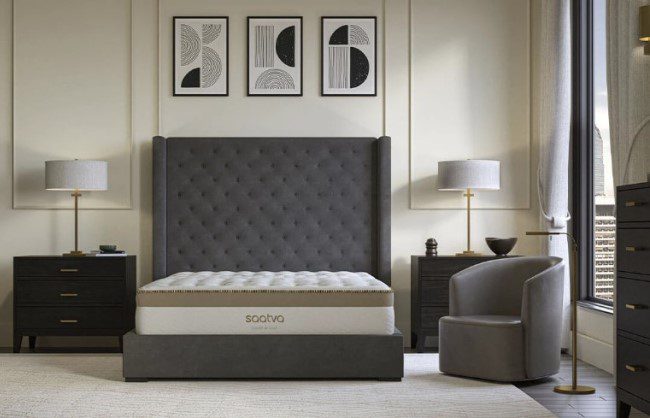 Mattress shopping can be very difficult. There are so many different brands each with their own makes and models that it can get really confusing to try and find a mattress or bed that's right for you. This is where Saatva comes in to make things just a little bit easier.
The name Saatva comes up frequently when discussing the best mattresses on the market, and the products themselves make them very worthy of that. Saatva has even won awards with their Classic model.
In this review, I will go over the basic information on Saatva, the features of each mattress, who I think this is for, and the online infrastructure to help you decide if buying a Saatva mattress is the right move for you.
PROS
Lots of options
Durable
Cooling technology
Free white glove delivery
BOTTOMLINE
Saatva produces some of the highest quality mattresses and bedding you can buy today. Their beds and mattresses exude quality and are great for the person who wants to get the most out of their bed.
Product Features:
European pillow top
Enhances back support
Responsive coils
No sagging edges
Cool to the touch
What Is Saatva
Saatva is a brand and company that produces high quality mattresses, beds, and bedding in a variety of makes and styles, from their award winning Classic hybrid with innersprings to customizable options and even mattresses made for growing children.
The Saatva brand is one that comes up frequently in discussions on the best mattresses and bedding you can buy. With a wide range of customization options regarding make, model, and firmness, Saatva hopes to give you the best night's sleep possible.
Features
Saatva has 9 different models of mattresses available for purchase. All mattresses come with a 365 night home trial, free white glove delivery and installation, and a lifetime warranty. Additionally, when you buy any mattress except for the crib mattress, Saatva will remove your previous mattress and foundation at no extra cost.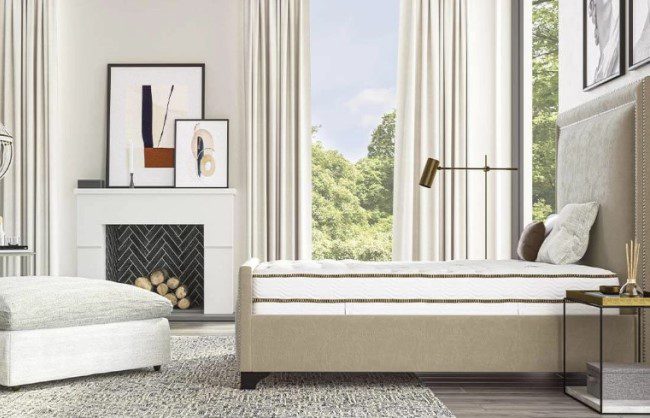 The award winning Saatva Classic features 5 layers of material in its construction, the top layer being a unique European pillow top which provides additional support and is cool to the touch. A system of coil pockets and innersprings also work to reduce back pain and increase comfort. The Saatva Classic queen size retails regularly for $2,147.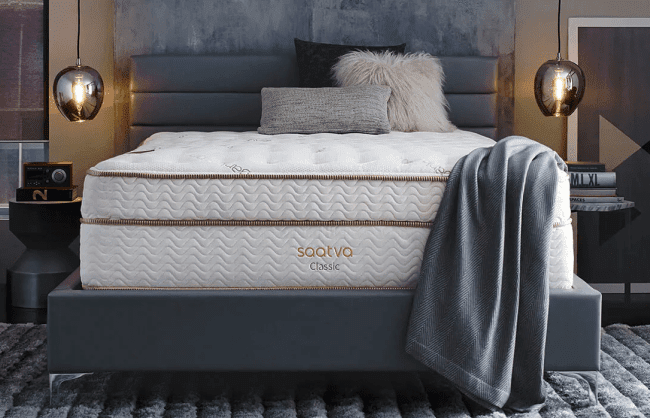 The Loom and Leaf mattress is a body hugging bed made completely out of memory foam. This mattress also includes ultra breathable gel that keeps cool, making this perfect for people who feel too warm as they sleep. This bed also sells for a regular price of $2,147.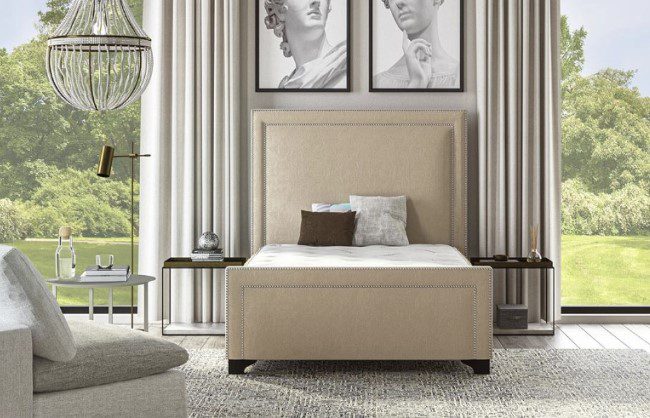 The Saatva Latex Hybrid mattress is made with all natural and organic materials, is non toxic and hypoallergenic. What impressed me the most about this mattress in particular is how the hypoallergenic latex repels common allergens like dust mites and certain molds. This mattress is a little cheaper than the other two at $2,024.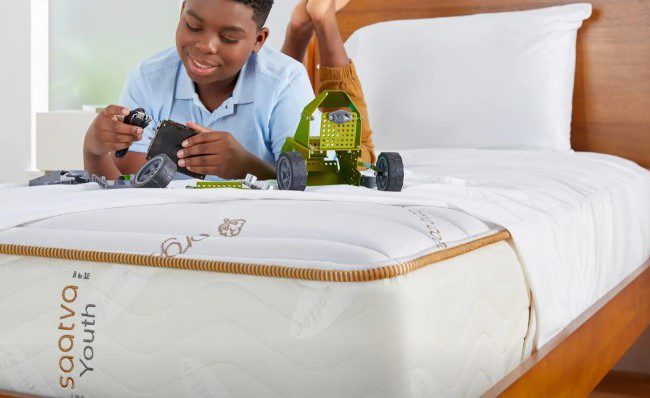 Saatva Youth is the model made for growing children and features a double sided design so that you can flip the mattress as your child grows. This mattress also has a water resistant finish making it easy to clean up any spills or accidents that may occur. The Saatva Youth in a twin size retails for $749.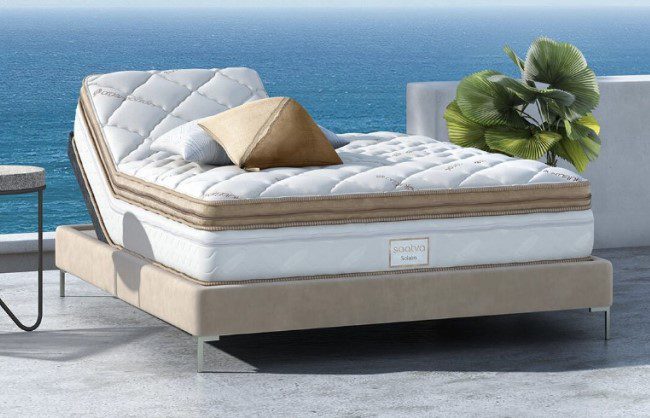 The Solaire is the adjustable option from Saatva and has the most going on in terms of technology. 50 firmness settings for each side and compatibility with adjustable frames makes this a great option for couples who prefer different styles of mattresses. This model sells usually for $2,970.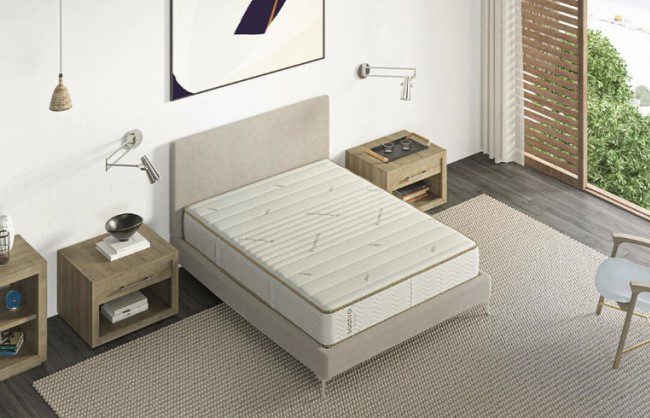 Zenhaven is a firmer mattress that works really well to alleviate back pain. 6 layers of hypoallergenic foam is used to relieve pressure zones while remaining cool and breathable. A queen size of this mattress retails for $2,470.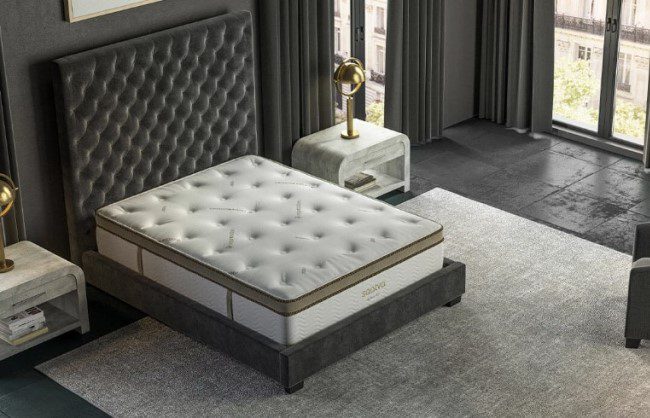 The Saatva HD is an innerspring model made with heavier individuals in mind. This mattress uses more layers than the other ones to create the ideal firmness and support needed for larger people. A queen size of this model sells for $2,670.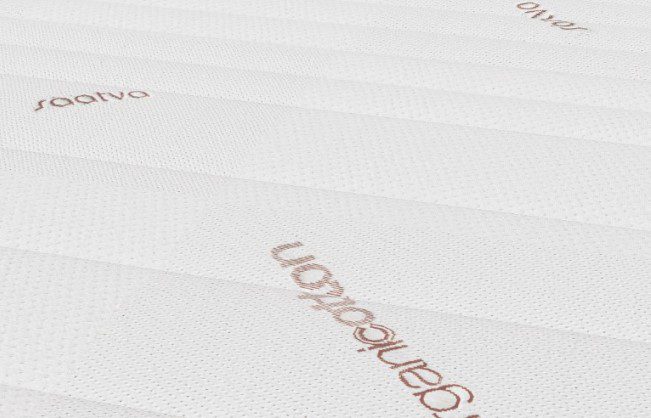 The Modern Foam Mattress is the cheapest option for an adult sized bed. This mattress used much of the same technology as the others albeit with less layers of foam and no innersprings. The Modern Foam Mattress is available as a queen size for $1,459.

The final offering from Saatva is for the much smaller sleepers out there, the Saatva Crib Mattress. This crib mattress features an accident proof cover and a flippable design to offer the right amount of firmness for growing children. Saatva sells this mattress for $345.
Overall, whichever model of mattress you choose to buy from Saatva is guaranteed to be of the best quality and will be sure to serve you every night you use it.
How Can You Use Saatva? / Who Is This For?
Saatva mattresses are for the individuals who want something that's a step up from the mattresses they can get at traditional bedding stores. Anyone who wants a mattress made from high quality materials and packed with award winning technology should look at Saatva.
A very nice thing about purchasing a mattress from Saatva is that most mattresses offer free white glove delivery. Saatva will not only deliver your mattress to your house, but also install your new bed so you don't have to worry about becoming confused with any assembly instructions or finding yourself not able to put something together without a partner.
Web Infrastructure
The Saatva official website is quite pleasant to use, though it does have its fair share of annoying pop ups that have become the bane of my existence. Specifically, a chat box shows up frequently asking if you want to "chat with a sleep guide".
Other than that, the Saatva website is very nice. There's multiple tabs on the top you can click on for their mattresses, bedding sets, and even some furniture. The pages on the individual mattresses also provide a wealth of information on the products, like the materials, technology involved, and any awards won.
Should You Buy It
If you're looking for a very high quality mattress with a wealth of features made to help you sleep better then I would absolutely recommend taking a look at Saatva. Mattresses and other products are pretty pricey when compared to the alternatives, but you really get what you pay for when you choose this brand.
Where to Buy
As of now you can only find Saatva products on the official website. Here you can also compare the different models as well as look at the different furniture and bedding options you can buy to accompany your mattress.
Competition
Casper is a mattress company you may have heard of in Instagram and podcast advertisements. Casper produces a wide range of memory foam and hybrid mattresses all ordered online and delivered right to your door.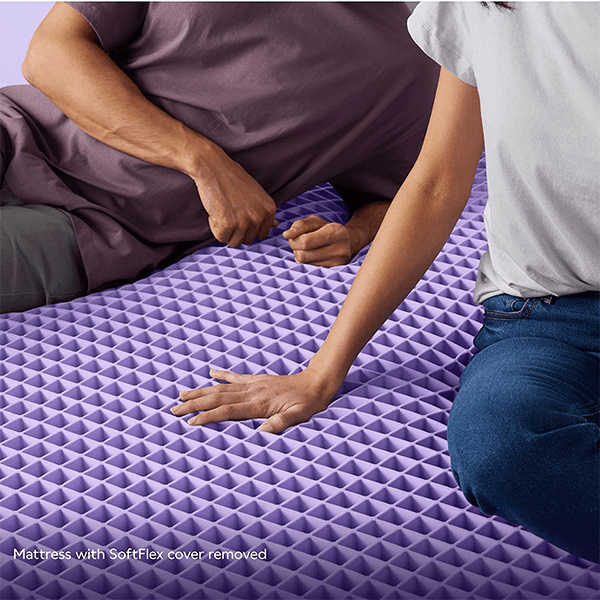 The benefit of choosing Casper over Saatva is definitely the price as the original Casper queen size mattress retails for only $1,295, and is frequently on sale. The downside, however, is that you won't get the free white glove delivery offered by Saatva as Casper mattresses are delivered in cardboard packages that you have to unbox and set up yourself.
Nectar is a company I've talked about before that also produces high quality memory foam mattresses. In my written review, I remarked on how Nectar mattresses were a good middle ground between quality and price.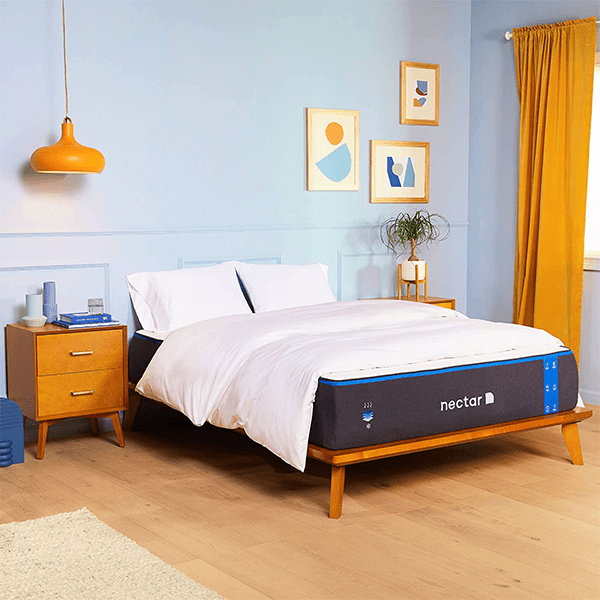 By choosing Nectar over Saatva, you still get a premium mattress for less than half of the price of one from Sattva with free shipping and a lifetime guarantee. The quality of the mattress itself may not be quite as good as one from Saatva but, in my opinion, Nectar's prices can't be beat.
Purple is a name that is brought up a lot in discussions in the best mattresses and sleep ware. This company produces mattresses and pillows that all feature a unique gel flex grid that makes for a one of a kind sleeping experience.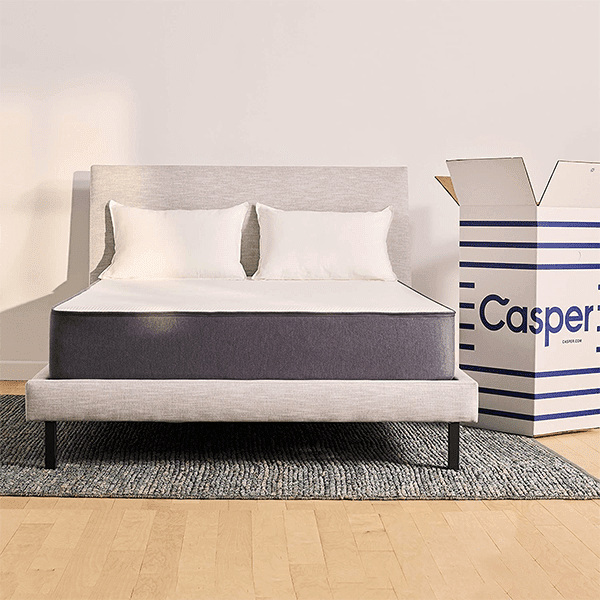 Purple mattresses are a little bit cheaper than those from Saatva, $1,399 for a queen size. These mattresses though are quite a bit heavier than standard mattresses and may not be for everyone.
Final Thoughts
I've been looking at a lot of mattresses and sleepwear recently and I feel like now I've become pretty knowledgeable on the subject. That being said, I can comfortably say that Saatva produces the highest quality mattresses out of any of the ones I've seen.
While I believe Nectar has them beat out when it comes to pricing and Caspar for convenience, Saatva products exude quality and have even won awards for their mattresses. If you want the highest quality mattress with free white glove delivery and excellent customer service, I would go with Saatva.
Resources and Further Reading