Thursday Boot Company Review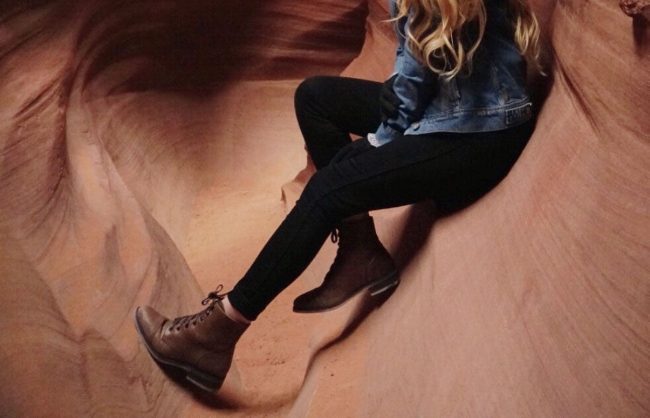 If you're looking for a pair of boots, or any footwear, that are durable, stylish, and affordable, look no further than the Thursday Boot company. Normally, you have to choose between two of those three, stylish and cheap but not durable, durable and stylish but super expensive, etc. But with Thursday you can get a pair of work boots that will last you a long time, look fantastic, and for less than $200.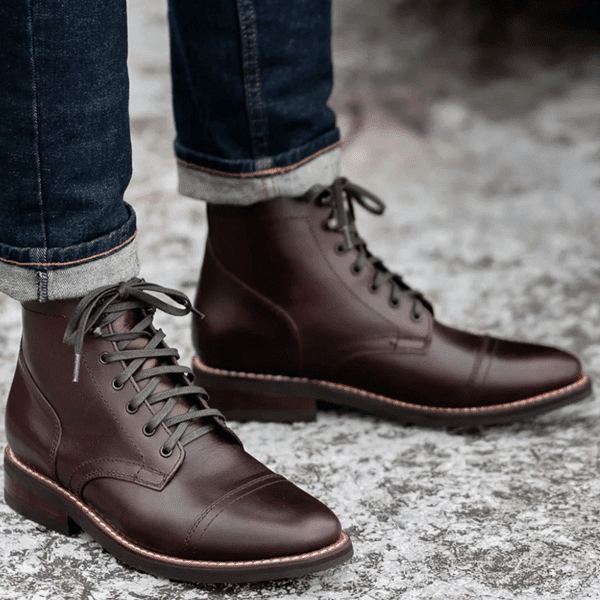 But Thursday does more than just boots! They provide low profile sneakers, fancy dress shoes, and even jackets and shirts. In this review of the Thursday Boot Company, I will go over the basics of Thursday Boots, their features, who I think these fit best, and the online infrastructure of the official website in order to help you decide if you want to try out a pair of Thursday Boots.
PROS
Durable leather that looks better with age
Cheaper than most competitors
Lots of styles and colors available
CONS
Can be difficult to find a shoe in the right size
Laces are not the same leather as the shoes
BOTTOMLINE
The Thursday Boot Company provides footwear of excellent quality and style to a variety of different demographics. Boots from Thursday are comfortable, look nice, and easier to break into than those offered by Redwing or other competitors.
Product Features:
Goodyear welt construction
Lined interior
Hardwearing steel shanks
Shock absorbing insoles
Long lasting laces
What are Thursday Boots?
Named after a contender for top 7 days of the week, The Thursday Boot Company provides simple, stylish, yet tough boots at prices very competitive to their contemporaries. They offer a wide variety of styles, suitable for both masculine and feminine presenting individuals, with footwear that would fit in both on the farm and in the city.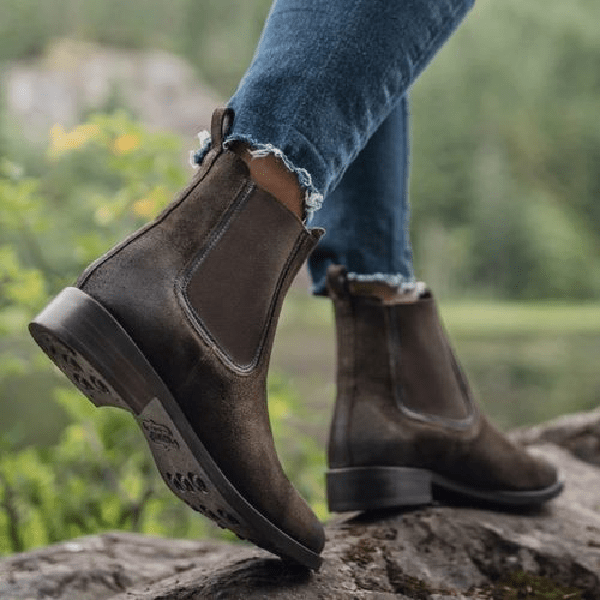 The company strives to create footwear that's a good middle ground between price style and durability so that you don't have to make any sacrifices. I know that I personally have had to pass up on a good pair of boots because they were nice looking but too expensive, or super cheap but fell apart in mere months, so I really appreciate what the Thursday Boot Company is doing with their business model and their products.
In addition to boots, Thursday offers sneakers, dress shoes, laces, socks, and even other fashion accessories like shirts and jackets. They truly are the one stop shop for anything you might want to buy for or with your footwear.
Features
Thursday boots are made from real leather with the majority of manufacturing taking place within the United States. Boots are super durable and can even look better with age, the wear and tear giving each pair its own history and personality.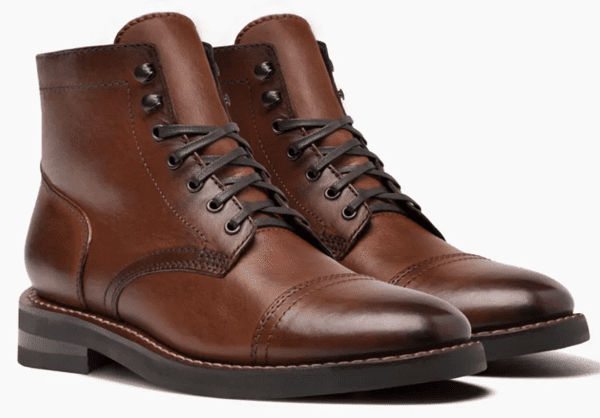 In addition to leather, Thursday offers a variety of footwear made from suede that both look good and feel good to wear. Also offered is a line of shoe cleaning and maintenance products so that your shoes can always look as good as the day you bought them and last much longer.
How Can You Use Thursday Boots? / Who Is This For?
Thursday boots can be used just the same as any other pair of boots. There will be a period of break-in when you first get them to allow the leather to stretch out and shape to your feet, but this period is much shorter when compared to the competitors.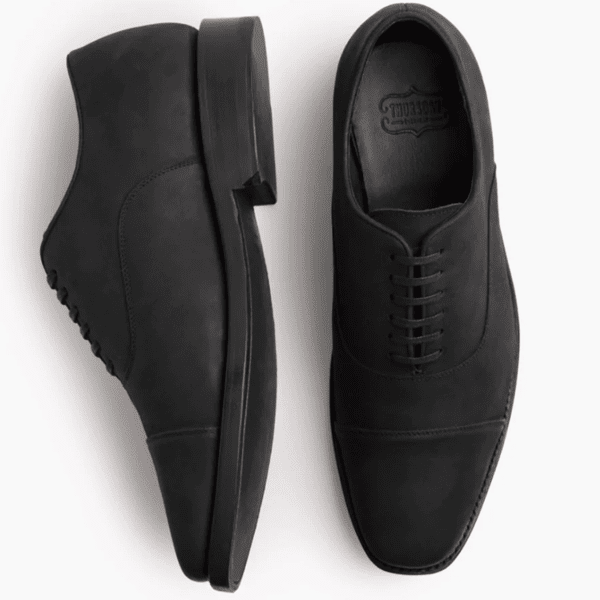 In doing my research for this review, I mostly found people talking about Thursday's leather work boots and how they best fit the stereotypical working man. When I went further on the official website, however, I found that Thursday has much more to offer to people outside this niche demographic.
The sneakers and dress shoes are something that really surprised me. These are made out of the same durable leather as the boots, but in a more modest and urban style, fit for strolling into a job interview or just pursuing around a shopping mall.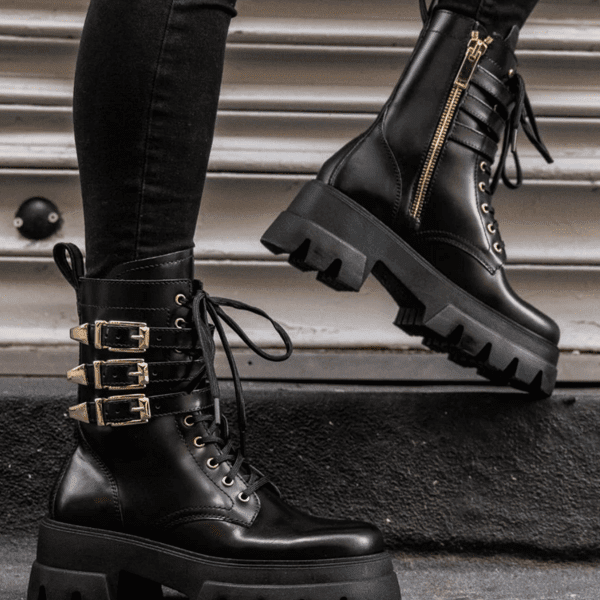 Thursday really impressed me in their selection of footwear for women and feminine presenting individuals. Not just work boots, but very stylish high top and low top sneakers are available on the website. In particular, I really like the Dynasty line, which have a sort of goth look to them without being over the top like a pair you'd see at Hot Topic.
Of course, the Thursday Boot Company is known for their work boots made for men and masculine presenting individuals, and the boots they provide for that market are done really well. In particular, the Captain line compares very favorably to Red Wing's Iron Rangers.
In addition to the Captains there is also the Explorers, which come further up the leg and have a more grippy sole, the Wingtips, which have an embroidered pattern, and the Majors, which have a glove leather interior.
Web Infrastructure
The website for the Thursday Boot Company is fantastic! Other than a single pop up I received when first visiting the page, there was nothing that caused me any annoyance or problem with my browser. The site itself is simple and easy to use, yet elegant and stylish, a perfect match for the product it provides.
Should You Buy It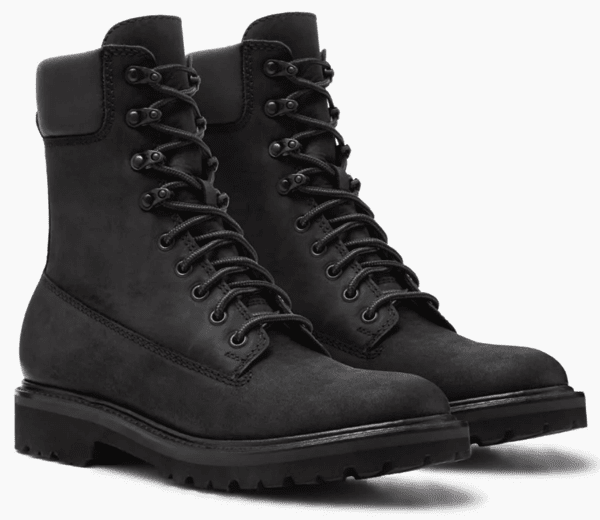 I would recommend checking out the Thursday Boot Company to anyone who wants a nice set of footwear that won't break the bank too much. With styles available for both masculine and feminine individuals in boots, dress shoes, and sneakers, you'd be pressed not to find something from Thursday that you don't like.
Where to Buy
Thursday's boots and other products can be purchased right here from the official website. You can also buy them off Amazon, but you won't get nearly as wide of a selection as you will from the website.
Competition
Having been around for well over 100 years, Red Wing has the advantage on Thursday when it comes to experience and volume of products. Red Wing has a long reputation, especially with their line of work boots, but in terms of style and price, I believe that Thursday comes out on top.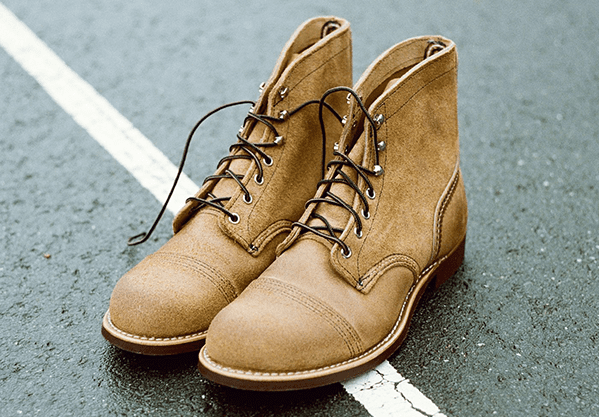 Red Wing might have better work boots, but the style and price of those offered by Thursday is much better in my opinion. Most Redwing products are only available via brick and mortar retail stores and can't be purchased online. This is another thing that Thursday does better as all of their products can be bought from the comfort of your home.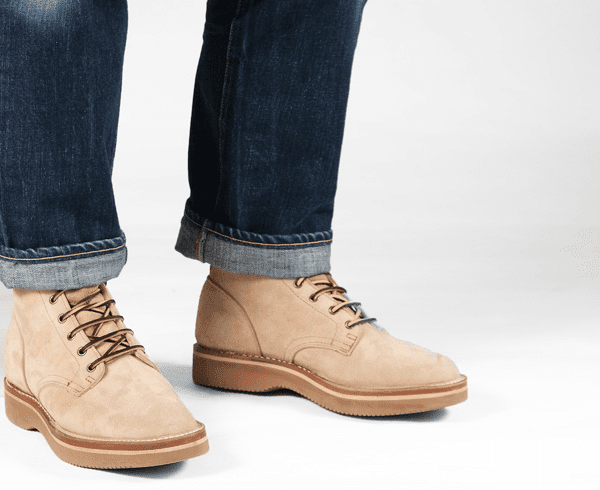 The Truman Boot Company is another brand that produces work boots similar to Thursday and Red Wing. Truman differs, however, in the fact that most footwear is made to order, meaning that they'll likely fit your specific build better, but they'll be far more expensive, with their cheapest men's pair being about $400.
Final Thoughts
I think what impressed me the most about the Thursday Boot Company is the sheer variety of products they produce. When I started my research for this review, I found a cornucopia of video reviews discussing their western style and work boots for men.
Thursday does way more than this, however. I think that pretty much anyone can find a pair of footwear from thursday that fit their style. The fact that I was able to imagine a bunch of cool gothic outfits that fit some of their boots speaks volumes about their variety and versatility.
For the relatively low price, I would highly recommend picking up a pair of Thursday Boots over the competition.
Resources and Further Reading