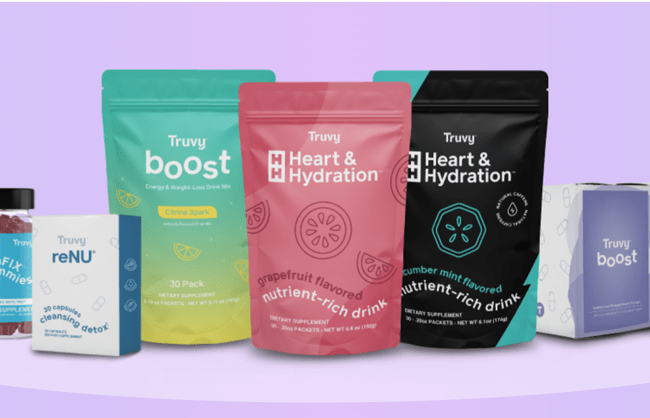 Anyone who's tried to lose weight knows how difficult it can be. Many Americans who set out to lose weight through diet and exercise don't end up meeting their initial goals and oftentimes give up all together.
This is where Truvy can help. With the aid of Truvy products, many customers have found that they were able to lose the weight they needed much easier and keep the weight off longer.
In this review, I will go over some of the products from Truvy, their benefits, and features to help you decide if Truvy is right for you.
PROS
Website is easy to use
Wide variety of products
Subscription model
CONS
Subscriptions can be confusing to some
Price
BOTTOMLINE
Truvy products are an extremely good choice for the individual looking for just a bit of extra help as they lose weight. Products are very nice and offer real benefits when compared to alternatives.
Product Features:
Weight loss products
Vitamins
Protein powders
Supplement patches
Drink mix
What Is Truvy?
Truvy (formerly TruVision) is a company and brand that provides vitamins, supplements, patches, and other products to help you with your weight loss journey. Losing weight can feel like an uphill battle, especially in a world where burgers are cheaper than fruit, which is why Truvy is here to help with a wide variety of weight loss products for all types of people.
Of course, I'm very hesitant to say that Truvy products are all that you need to lose weight. I see this brand more as a sidekick to traditional diet and exercise, since we could all use a bit of help on a task such as this.
Features
Truvy offers products in 4 different categories on their website, those being vitamins/ supplements, protein, patches, and hydration. In addition to these 4, there is a page labeled weightloss which includes various packs and assortments of the other products available in bulk at a discounted rate.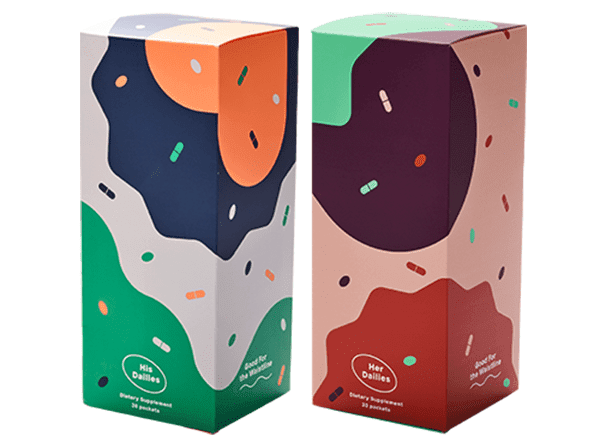 The Vitamins & Supplements page features weightloss and health supplements available in both pill form and gummy form. These products include the His and Hers Dailies packs for $59 each or $115 for both, which contain supplement pills that " fill in the holes that your diet may miss".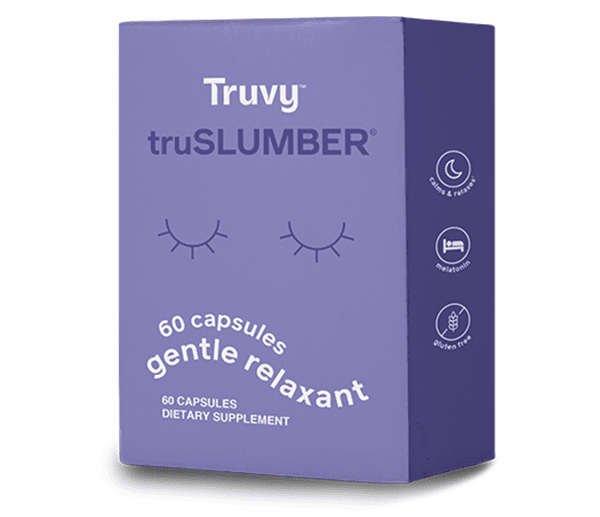 Also available on this page is the TruSlumber supplements for $28.76 to help you get a good night's rest, offered alongside probiotic gummies, melatonin gummies, and much much more.
The Protein section features the Truvy Protein Shake, which is a drink mix available in chocolate and vanilla flavors. These shakes contain a healthy portion of fiber while remaining gluten free and low on sugar.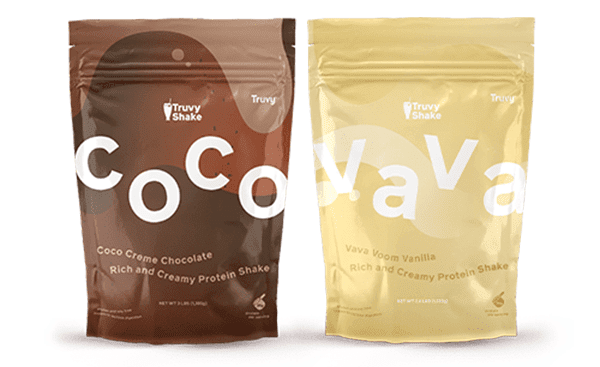 These shakes are available for a one time purchase of $61.25 or as a subscription for $49 per month.
The Patches page features two products, The Vibrant patch and the Harmony patch. The Vibrant patch contains CBD, which can give you a calm feeling and reduce stress. A week's worth of these patches sells for $93.75 or for $75 as part of a subscription.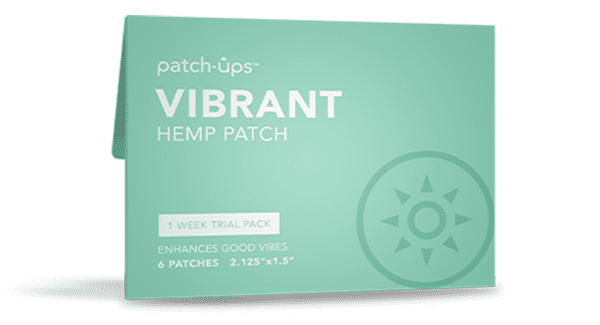 The Harmony patch features progesterone and is made for women and feminine presenting individuals. Truvy claims that these patches help women with "Optimal female balance, the sense of mental clarity and promotes the feeling of a calm mind". A pack of 24 patches sells for $61.25 individually or $49 per month for a subscription.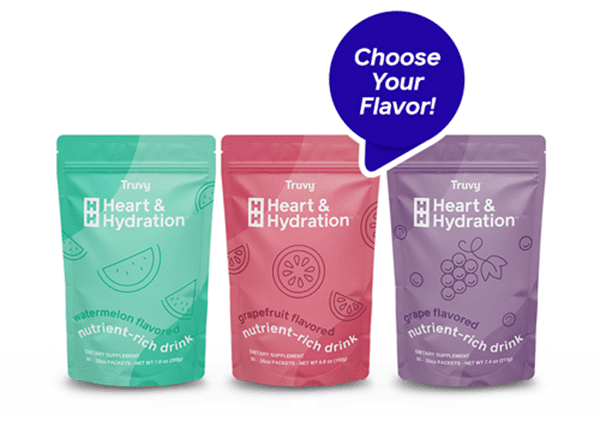 And finally, the Hydration tab showcases a variety of Truvy's Heart and Hydration drink mixes which are added to water, like most other drink mixes, to provide an extra boost of vitamins and nutrients while you're losing weight.
Who Is This For? / How Can You Use Truvy?
Truvy products are for the person who wants to give their diet a little boost. Weight loss can be difficult, especially if you're someone who is extremely busy and might not have the time to think about their diet all day. This is the type of person I would recommend the most.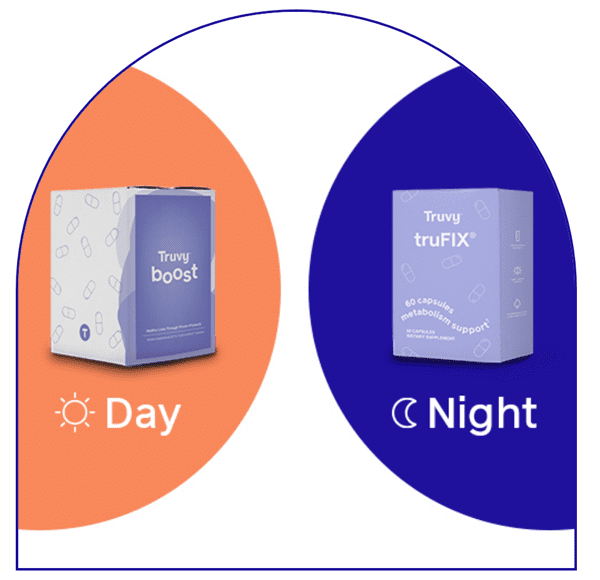 Truvy products are available for purchase either individually or for a discounted rate via subscription. When you subscribe to a product or products you are sent a month's supply of that product each month for however long you choose to subscribe.
Most products are self explanatory in how to use them. Supplements are taken orally, protein powders are mixed with water, and patches are attached to the skin.
Web Infrastructure
Truvy has one of the best websites I've seen as a reviewer. The colors are bright and fit the theming of the products and the user interface is simple and easy to figure out. Every page and link also works and directs to where it should go.
Another thing about the site I really appreciate is the Before and After page which showcases real customers prior to and after their journey with Truvy. It's very nice for me to see the real effects these products can have.
Additionally, the Specials page includes any sales and special offers Truvy is providing at any given time. This is nice for people who are interested in trying out Truvy but maybe don't want to make a full investment into a product or subscription.
Should You Buy It
I'm typically very skeptical about weight loss products like this. I've seen too many times companies try to peddle pseudoscience and straight up scams under the guise of "weight loss products".
Truvy is not one of these, and it seems like a lot of other skeptics were won over by the company and their products. I don't typically recommend any quick weight loss products as I see simple diet and exercise as the better alternative in most cases. But if you're looking for that small boost to help you through your weightloss journey, then I would highly recommend taking a look at Truvy.
Where to Buy
The best place to buy products from Truvy and learn more about the company is from the official website. I would recommend checking out the Specials page first to get a feel for the products before committing to a full subscription to any of them.
Competition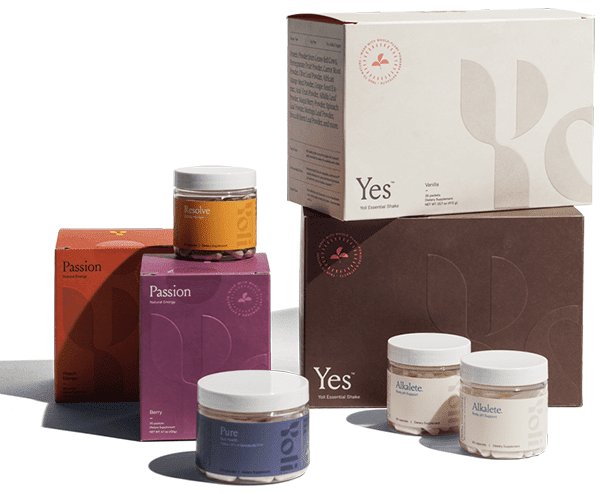 Yoli is another health and wellness brand that produces similar products as Truvy at around the same price. Yoli differs in how they present and categorize their products. Products are categorized under Vitality, Mood, Energy, Balance, Beauty, and Transformation. I find these labels to be a bit more confusing than those offered by Truvy, however, as I'm very unsure what type of products each category has by the name alone.
In addition to weight loss products, Plexus offers products for gut care, skin care, and general nutrition among others. Though, this seems to be the more premium brand and products are quite a bit more expensive than those from Truvy or Yoli. Plexus also offers a VIP program for those who have truly fallen in love with their products and want more of a discount for being a repeat customer.
Final Thoughts
Truvy really surprised me in its quality and its results. This company and brand is truly a much better alternative when compared to some of their competitors.
I particularly enjoyed the wide variety of products and the subscription model for those who want to continue to use a particular product for the foreseeable future. I would definitely recommend Truvy products as a supplement to diet and exercise for anyone trying to lose weight who's struggled in the past.
Resources and Further Reading