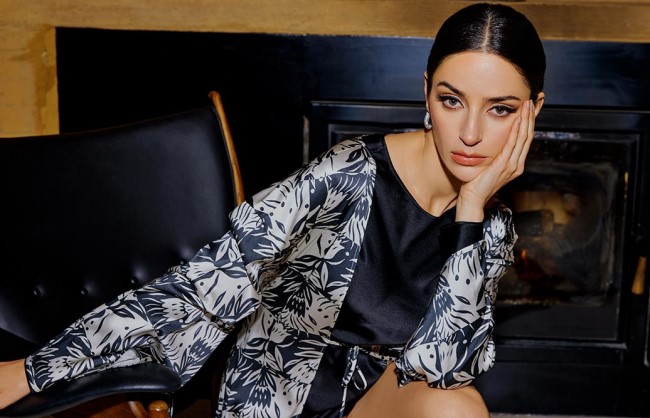 What Is Silk Maison?
Dedicated to crafting elegant, luxurious silk designs, Silk Maison is a glamorous women's retailer. Using Grade 6A Premium mulberry silk, wool, cotton, and cashmere, the brand prides itself on using high-quality materials. With Silk Maison's wide range of lingerie, loungewear, kids clothing, coats, dresses, mens items, and more, everyone can find a silk piece of their choosing.
Silk Maison strives to give customers the feeling of luxury and beauty. The U.S. based company is high-end, offering products from $85-$2,150. With timeless pieces, as well as the latest fashion trends, Silk Maison has become a fan favorite for luxury silk lovers.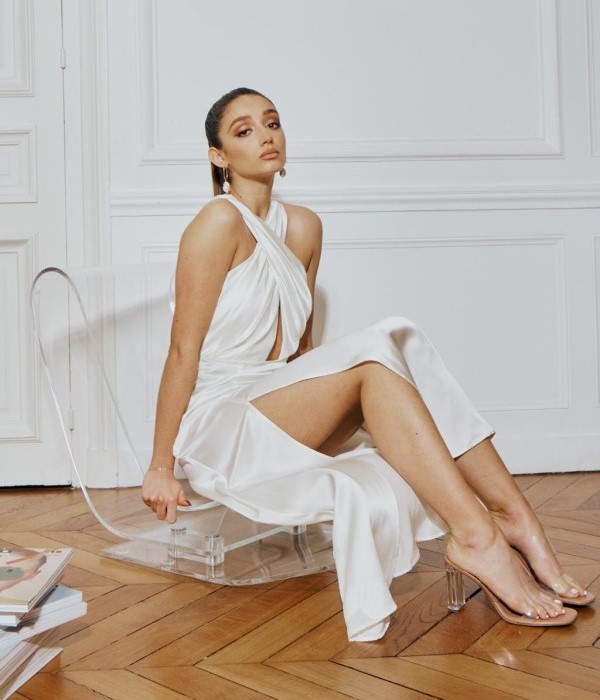 PROS
Bold, shiny color
High quality silk feel
Soft on skin
Eco-friendly
Offer a variety of sales and discounts
Wide product selection
CONS
Is not vegan
Rather expensive
Sizing can be a bit weird
Thin straps are subject to breaking
The company uses different delivery suppliers, resulting in delays
Packaging is not always as promised
BOTTOMLINE
Silk Maison is a women's clothing retailer that focuses specifically on high-quality, luxury silk items. Their product selection ranges from loungewear, to work clothes, to special occasion pieces.
Product Features
Sustainable fabrics used- Grade 6A Premium Mulberry Silk
Machine Washable
Free shipping worldwide with purchases over $188
Orders over $300 receive a free gift
10% off first order
Leisure, work, & occasion wear
Sale and discount sections
Silk Maison Unboxing
Upon receiving my package from silk Maison, I was pleased that the package was small enough to fit in my mailbox, as it would not get taken from my porch. After looking on the Silk Maison website, I was incredibly disappointed to see that Silk Maison products are supposed to arrive in a beautiful box that unfortunately did not ship with my order for some reason.
Overall, I could tell that the product easily wrinkles and would need to be steamed before each use. The straps also are extremely thin and I fear they may fall off. Nonetheless, I was extremely impressed by the shine and silky feel of this product. The color was bright and bold, and the silk was extremely soft and luxurious.
Silk Maison Try On
After trying on the Silk Maison Red Tank, I was delighted at how soft the silk felt on my skin. It was so comfortable and lightweight. It felt elegant and luxurious. I also loved the length of the tank and the ruffle cut at the bottom that was very flattering.
Although the thin straps are very beautiful and appealing, I do still worry that they may break over time. The color and fit was very high-quality with this product. While this item was just a simple red tank, I do believe that their dresses, coats, and other products would be an incredible addition to my closet.
How Can You Use Silk Maison?
Silk Maison is great because no matter the occasion you want to feel elegant and luxurious for, their website has options. Whether you need silky lingerie for an anniversary with your partner, a silk dress for a wedding guest dress, a wool coat for girls night out, or a silk tank for a self-care session, Silk Maison has you covered.
Everyone deserves to feel special. Silk Maison can add these luxury touches to your closet, allowing you to feel silky smooth whenever you want. You can use Silk Maison simply by browsing their website and selecting the items you want. With their sales, 10% off first orders, and free shipping over $188, you can take advantage of discounts and treat yourself.
Other Products
Maison Earth-Tone Belted Wool Coat – $299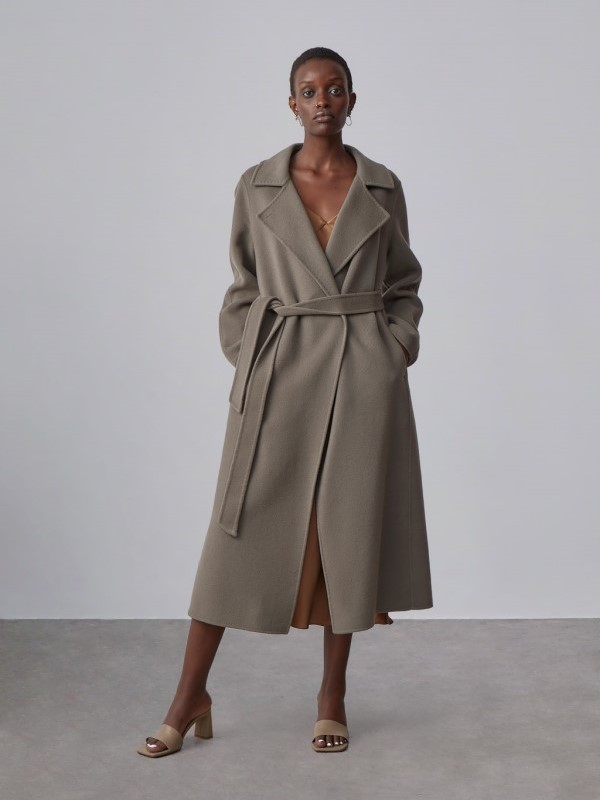 The best selling Maison Earth-Tone Belted Wool Coat is a fabulous option for cold weather wear. Whether you are attending a work conference in New York City or going on a date at a fancy Italian restaurant, this coat is the perfect addition to make any outfit look stylish and classy. The coat features a double-faced design, crafted from 100% wool, and a cinch waist with a self-fabric belt.
Lounge Cowl Neck Midi Silk Slip Dress – $159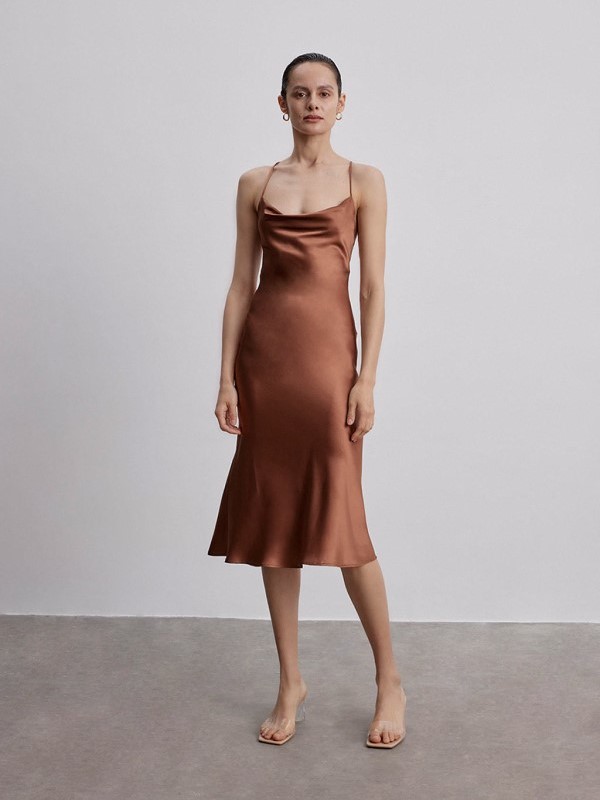 This silk slip dress falls below the knee, as a perfect semi-formal dress to wear to a summer wedding or event. Available in 16 colors and sizes XXS-XXL, this dress is a flattering and trendy fit that appears both modern and timeless. Using Grade 6A Mulberry Silk, the slip midi dress is minimalist, yet flattering.
Soft Gradient Pleated Belt Silk Blazer Dress – $159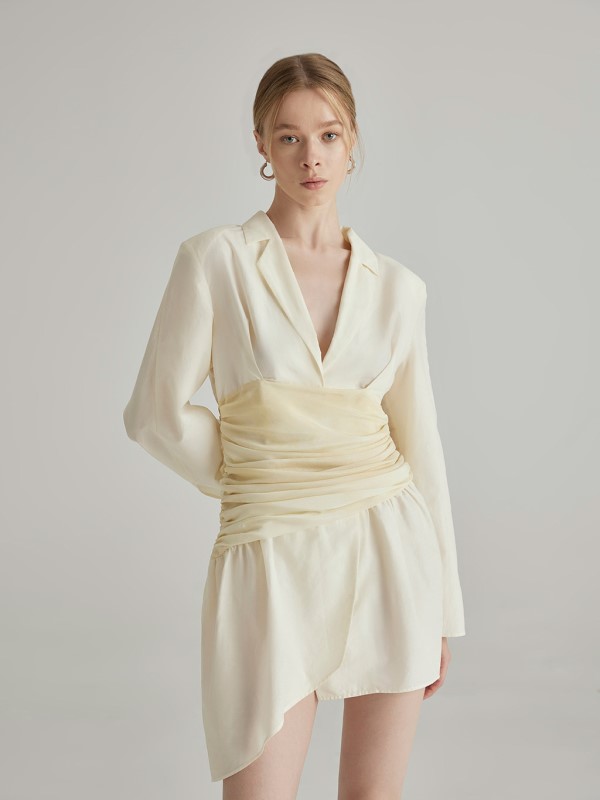 Available in Ivory and Black & White, the bold, elegant blazer dress is a beautiful addition to your closet. The unique style and expensive look to this piece makes it the perfect statement piece for a birthday dinner, business meeting, or photoshoot.
Where Can You Wear Silk Maison?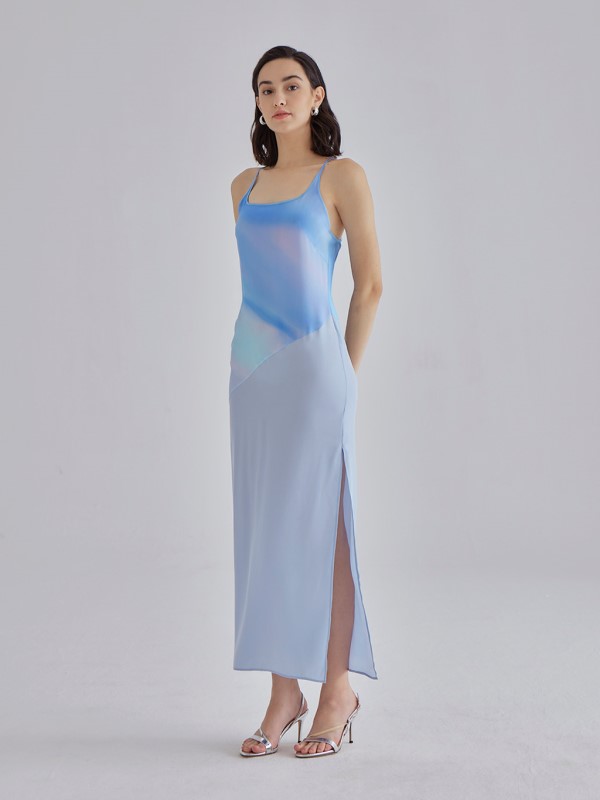 Due to Silk Maison's wide variety of styles and options, they have items for nearly every occasion. While most of their pieces are more expensive and fancy than other retailers, they do offer some everyday styles. Due to the price and quality of their line, I would suggest wearing Silk Maison for more important occasions.
Silk Maison's dresses may be perfect for a special occasion such as a birthday, baby shower, or wedding. While their wool coats may be the perfect addition to spruce up your winter work outfits. All of their items have a classy, elegant feel, making Silk Maison a great option for anytime you want to feel a little more luxurious.
Who's This For?
Everyone deserves to treat themselves to nice things once in a while! Silk Maison provides an experience to wear gorgeous, timeless pieces, knowing that they will feel just as good on your skin, as they make you look.
Silk Maison is perfect for special occasions, but is also a great option to spoil yourself if you'd like to add a luxurious new item to your closet. Some people who may benefit from purchasing from Silk Maison include:
The business woman looking for a winter coat that won't take away from her elegant style
The woman looking to purchase a celebratory gift for herself
Someone who wants to feel as good as they look
The woman looking for the perfect timeless wedding guest dress
Someone shopping for lingerie for an anniversary or special occasion
Should You Buy It?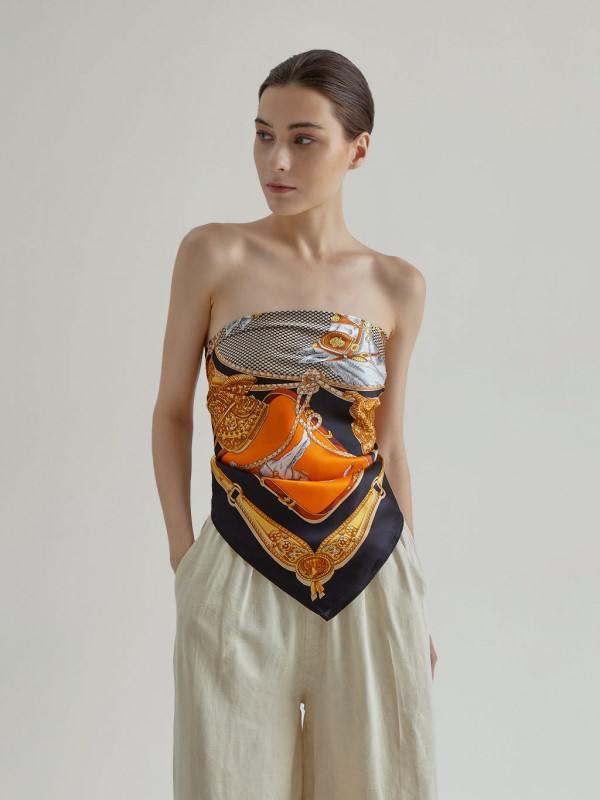 If you do not mind splurging on a high-quality item, Silk Maison is worth your money. While their clothing line is rather pricey, their quality of silk is luxurious and soft. You can rest assured that your clothing article will not go out of style, as all of their products have a classy, timeless appeal. Whether you are looking just because, or for a special occasion, taking advantage of Silk Maison promotions and sales is a great place to start.
Where to Buy
The only place to purchase Silk Maison is directly from their website. Although other sites may resell silk Maison, the only way to guarantee a real, high-quality product is to purchase directly through them. Silk Maison does not have store fronts or an Amazon storefront. Their wide selection of silk, cotton, and wool items can be found on their website, ensuring that every customer has the opportunity to see all of their options.
The Competition
Silk & Salt: $70 – $130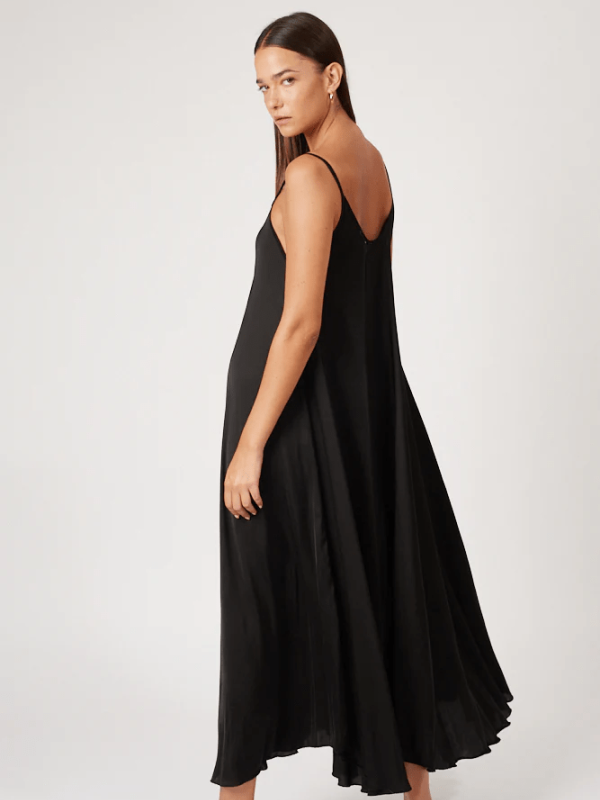 Silk & Salt is a women's clothing brand specializing in silk items intended to make you feel sassy and strong. They claim to use the highest quality silk, and they retail for quite a bit less than Silk Maison. The brand is dedicated to providing elegant, classy, affordable silk styles. With products ranging from dresses to suits to skirts and more, their website is certainly worth a visit.
Lily Silk: $100 – $300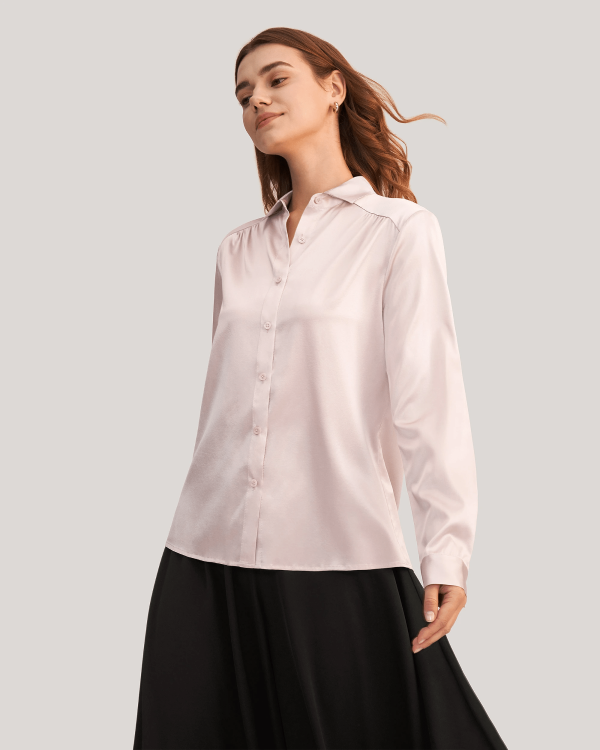 Ranging at a price point slightly below Silk Maison, women's silk brand, Lily Silk has become very popular with customers. Lily Silk offers a loyalty program with 12 benefits and rewards available for members. They also offer great sales and a wide assortment of products, specializing in blouses. Their use of pure silk provides a smooth and soft finish.
Final Verdict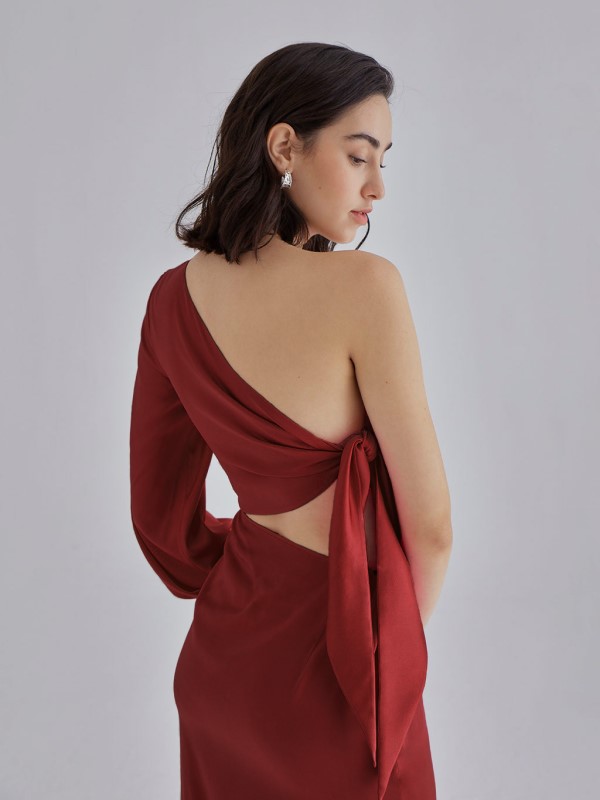 While Silk Maison is quite pricey, their products do have a very elegant, classy, timeless feel. Their silk quality is exceptionally high, making any woman feel luxurious. While stocking your closet with Silk Maison could cost a small fortune, purchasing special occasion items or a gift for yourself from this retailer would certainly qualify as self care.
Resources and Further Reading