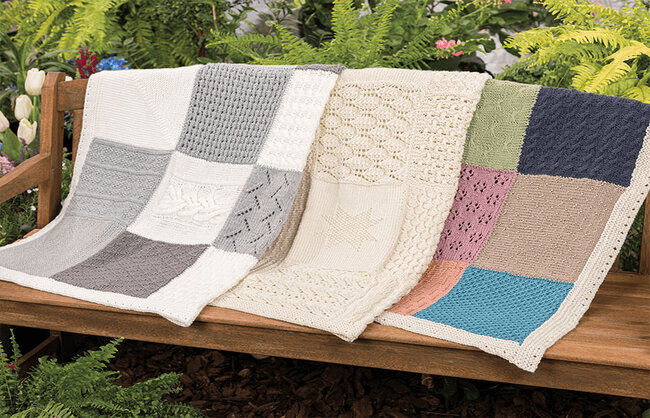 What Is Annie's Kit Club?
Annie's Kit Club is a craft delivery service that allows customers to choose from a wide variety of projects, where they receive deliveries to their door with materials and instructions. The site has crafts ranging from beading, to knitting, to crocheting, to card making, and much more. Annie's Kit Club was founded in 1975 and is now a third-generation, family run business based in Indiana.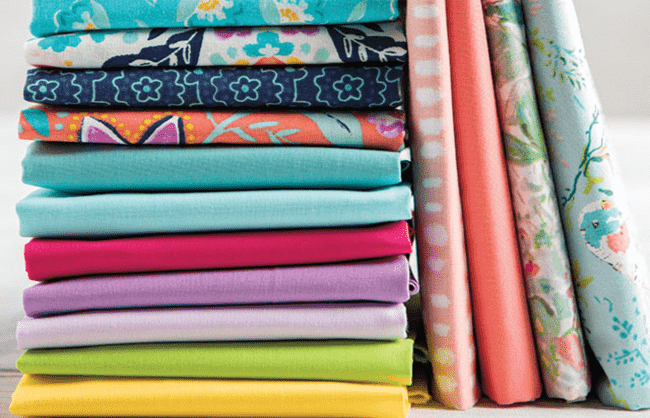 The subscription service makes it easy to stay on track and finish crafts with the help of tutorials, instructions, and material delivery. While you may need to own tools and have basic craft knowledge for some of the more advanced projects, Annie's Kit Club also offers projects for kids, beginners, and one kit for boys.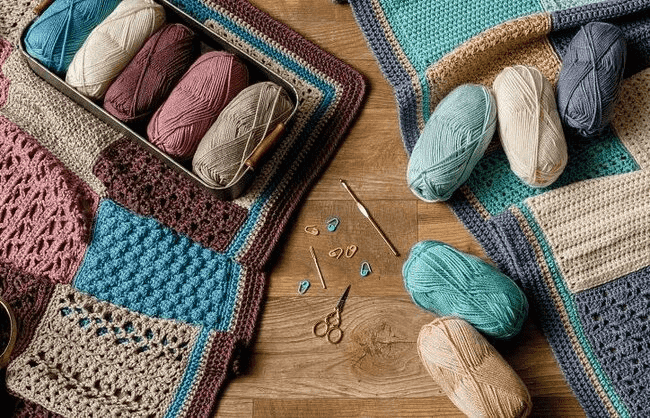 PROS
Wide assortment of crafts to choose from
Many fabrics and projects (sewing, crochet, etc.)
Helpful instructions and guides
Easily subscription and delivery
Helps you stay on track to finishing crafts
Avoids having to go to the fabric store
Something to look forward to every month
CONS
Kits can be expensive with shipping costs, rather than going to the store
Some kits require you to have tools already
Many crafts require some basic knowledge of sewing, crocheting, etc.
Only ships to the U.S. and Canada
OIf you forget to cancel you will be charged
BOTTOMLINE
Annie's Kit Club is a fabric and craft subscription service that allows customers to choose from a wide variety of projects that will be shipped biweekly or monthly. The service is great for those who are looking to follow instructions to complete projects and have fabrics delivered right to their door.
Product Features
$20 membership subscription fee
Supplies you with ready-to-go projects, fabrics, and materials
Bi-weekly or monthly delivery options
Detailed instructions and tutorials
17 different club options for all sorts of crafts
Accepts returns
Annie's Kit Club Products
Card Maker Club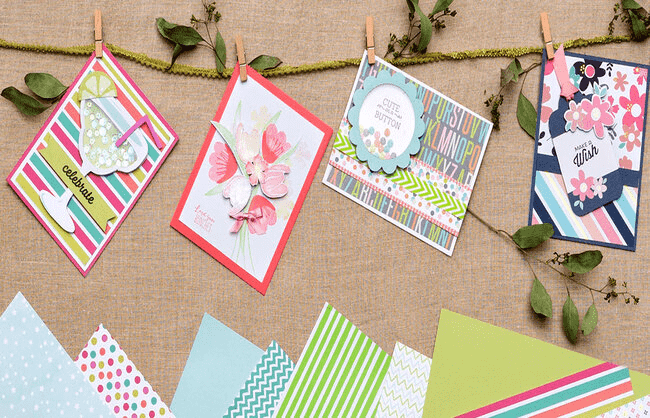 The Annie's Kit Club Card Maker subscription provides customers with the materials and instructions necessary to create 8-10 high quality paper cards perfect for gifting or displaying. Every month features a new theme to keep users engaged and invested, ranging from birthdays, to holidays, to get well soon cards.
Crochet Block Afghan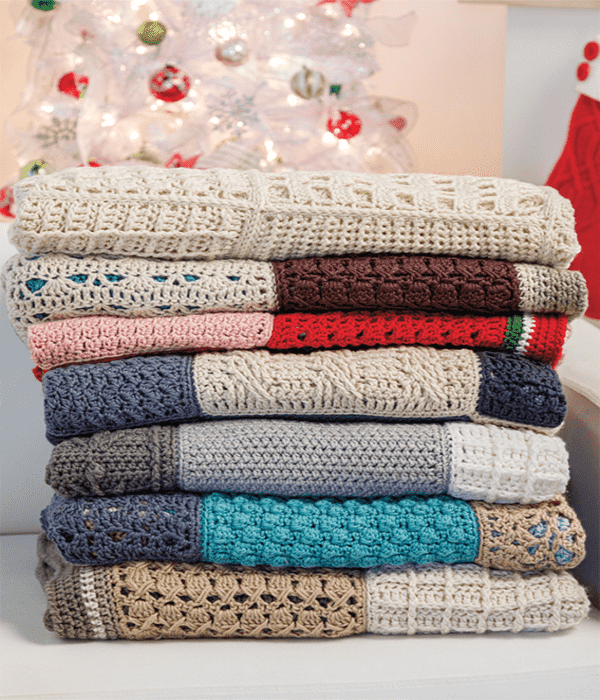 Annie's Kit Club Block Afghan collection is a monthly subscription that provides yarn, tutorials, and patterns to create gorgeous, quality afghan blankets. The blanket is spaced out into 11 monthly kits to provide step-by-step guides for each section of your blanket. This helps users meet goals one by one and create a beautiful, lasting project.
Daydream Quilt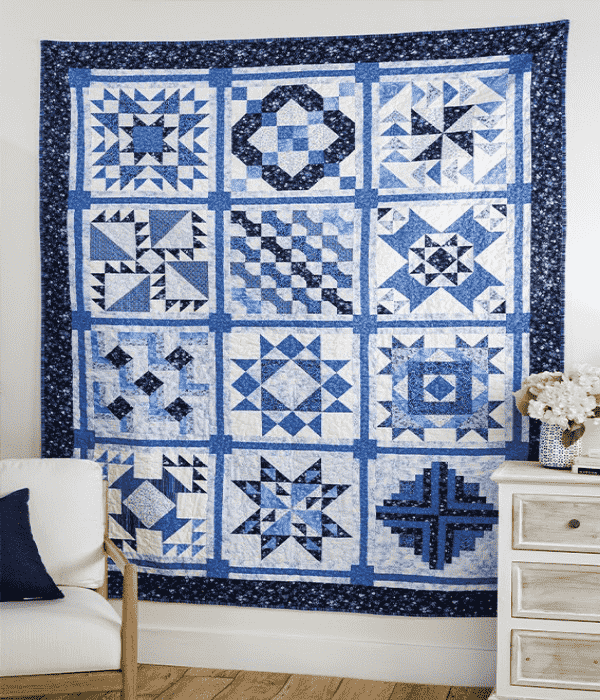 Annie's Kit Club Daydream Quilt subscription is packed with fabrics and patterns distributed over a 12 month period for customers to complete a detailed quilt. With expert online tutorials and guides, customers can meet small goals every month and end with an incredible finished product.
How Can You Use Annie's Kit Club?
If you are interested in picking up a new hobby or learning how to craft but don't know where to start, Annie's Kit Club would be perfect for you! They offer multiple levels of crafting, even for the most basic beginner. They ship you the products you need, this avoids choosing the wrong materials at the store or having to research what you will need. Their deliveries, instructions, and tutorial videos make it simple to follow along with a little bit of hand holding!
If you already know how to craft, but have trouble completing them and staying on track, Annie's Kit Club may also be a great option for you! The kit gets delivered in increments, therefore you can completely finish one step at a time. This schedule type process helps users keep on track with goals and accomplish small portions at a time, to ensure the project reaches completion!
Where Can You Use Annie's Kit Club?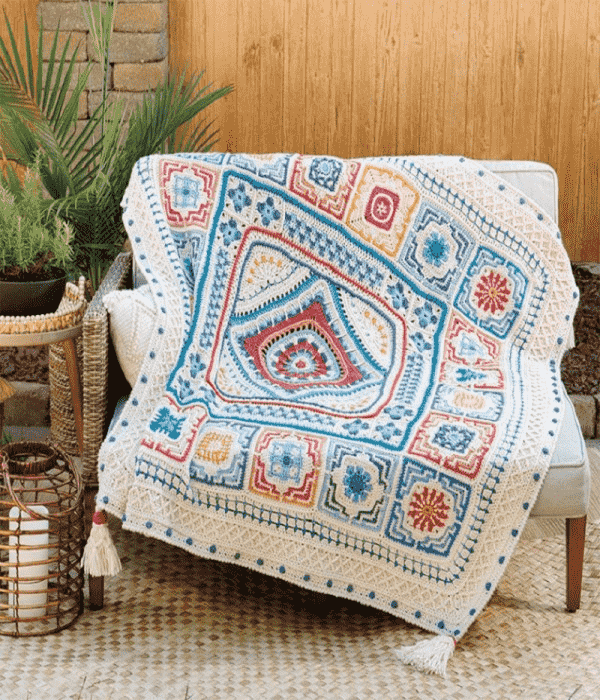 Annie's Kit Club is shipped directly to your home. Many of the crafts take up a significant amount of space, such as Afghans and Quilts. For this reason, shipping the kit to your home address and working on it in your own space is likely the most logical place to use these products.
On the other hand, if you enjoy doing crafts with family, friends, or a club, you could get Annie's Kit Club shipped to your home and then go to a friend's home or have guests over to work on your projects together. This could be a great bonding experience!
Who's This For?
Annie's Kit Club is a great option for any crafter who is looking to add more structure to their hobbies. Whether you do not want to research crafts and search at the store for materials, want to follow along in incremental steps to ensure you finish your project, or if you simply need some help; Annie's Kit Club may be a great place to start!
Some people who may benefit from Annie's Kit Club include:
The beginner crafter who wants to follow instructions and tutorials
The intermediate crafter who hates looking for projects and materials
The long term crafter who cannot seem to finish projects due to getting off track
The person looking for a new hobby, where they can pick new projects to start
The crafter searching for something to look forward to every month
The person who wants to create meaningful, handmade gifts for loved ones
Should You Buy It?
The idea of a craft subscription box is both efficient and exciting. It gives customers something to look forward to each month. It also eliminates the hassle of having to find projects and materials to work on. If you are a new crafter, looking for a hobby to pick up, or simply need some structure and guidance on your craft journey, I suggest giving Annie's Kit Club a try!
Cons to Consider
Although most customers have a positive experience with Annie's Kit Clubs, some users did have negative complaints about their experience. Some of the cons to consider before signing up include:
Can be rather difficult to cancel the subscription
Some customers find it expensive
Some crafts may be too difficult for the children they market to
To get a refund, you must show proof of payment
Where to Buy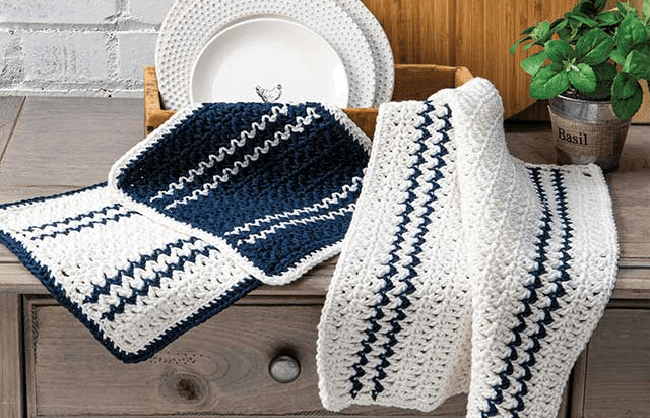 Due to the fact that Annie's Kit Clubs are a subscription service that include carefully selected time frames, materials, instructions, and tutorials, the only place you can purchase Annie's Kit Clubs is directly from their website. The site allows you to choose from a variety of crafts ranging from knitting blankets, to creating custom cards. Whatever type of craft you're yearning to try, Annie's Kit Clubs has options!
The Competition
Maker Crate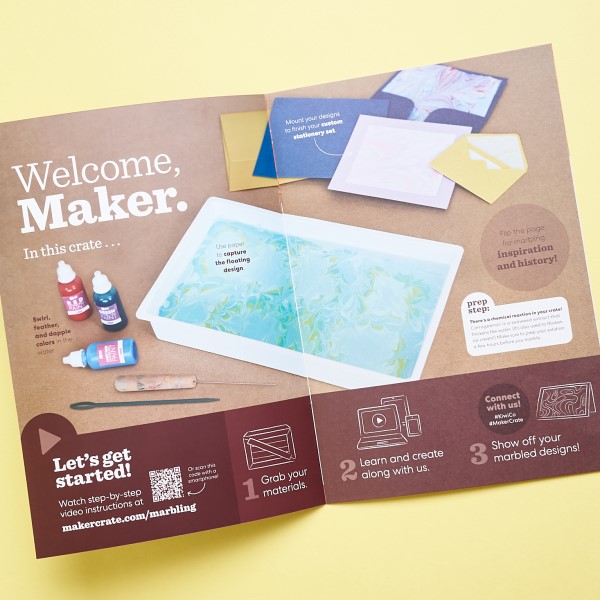 Maker Crate is a craft subscription box for teens and adults. Some of their crafts include macrame planters, punch needle pillows, and terrazzo clay organizers. They differ from Annie's Kit Clubs because they ship an entire craft in one subscription. You are intended to finish this craft, then the next subscription box will be something completely new. Their boxes start at $26.95 a month. While they seem to have simpler crafts, rather than afghans and quilts like Annie's Kit Clubs, this may be a good option for beginners or people who want short term crafts.
Adults & Crafts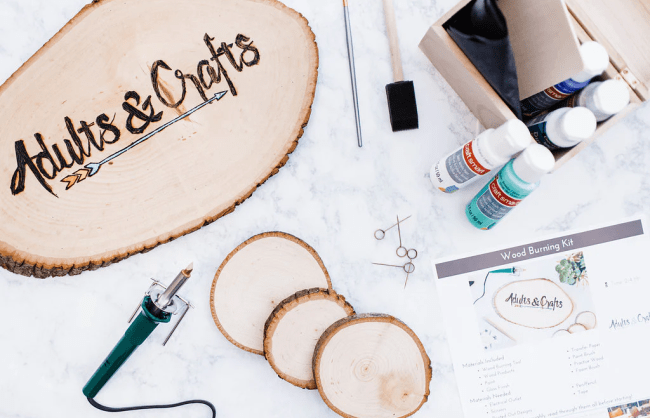 The Adults & Crafts subscription box includes unique kits that you may not find from traditional craft subscription boxes. These include projects such as wood burning, geode coaster making, glass succulent shelf making, and more. Similar to Maker Crate, Adults & Crafts kit's are shorter lived, mostly featuring short term crafts that can be finished in one subscription term. Their monthly boxes start at $33.
The Woobles
The Woobles is a specific craft subscription box for crafters learning to crochet. Each month, users will receive a unique crochet project that varies in difficulty to encourage crocheting skills. Most boxes feature cute stuffed animals that customers are instructed on how to make. Ranging from $25-$30, this subscription may be a good option for those learning to master one specific craft skill.
Final Verdict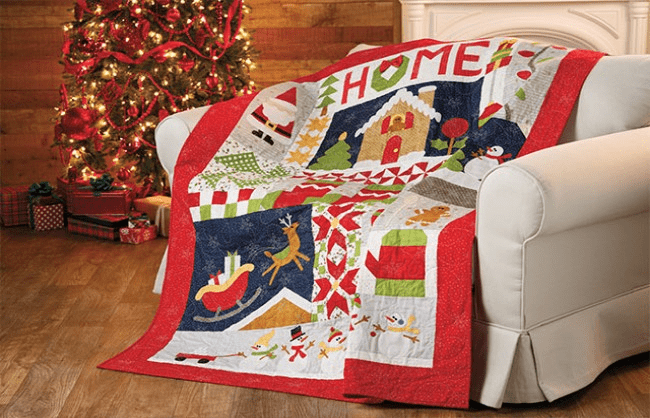 Annie's Craft Kit's are truly the craft subscription box with the widest variety of projects I have seen. While other subscriptions focus on short term crafts, Annie's Kit Clubs are unique because they encourage longer crafts that you receive further details for over time. This helps you actually finish projects and create crafts that can be handed down for generations to come.
Resources and Further Reading