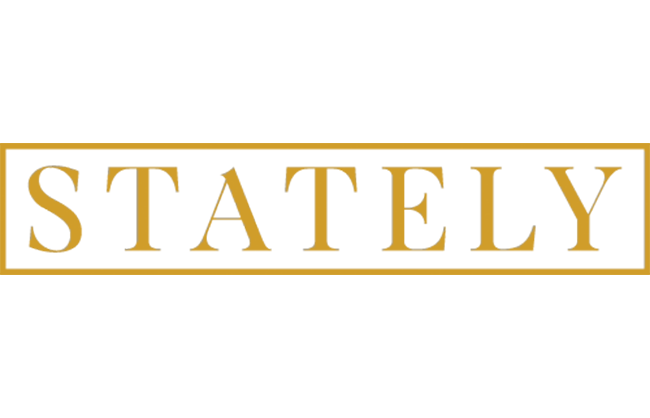 Subscription boxes have become very popular in recent years. From crates containing all sorts of trinkets from popular culture to boxes full of Japanese snacks, you can pretty much get a mystery package of anything you want delivered right to your door.
Apparel companies have gotten onto the subscription box bandwagon, one such company being Stately Men. In this review, I will go over the basics of Stately Men, what they provide and what's in each box, along with the company's website and branding to help you decide if you want to subscribe to a box from Stately Men.
PROS
High quality designer outfits
Curated to your needs
1 flat rate per box
CONS
Price
May not fit all body types
You don't know what you're getting until the package arrives
BOTTOMLINE
While you will definitely get quality products from a Stately Men subscription, the high price per box and risk vs. reward ratio is far too high for me to recommend. I would suggest instead to trust your own style and intuition when looking for the right clothes.
Features
Premium products from well known brands
4 subscription tiers available
1 flat price per subscription tier
Stylist curated outfits
What Is Stately Men?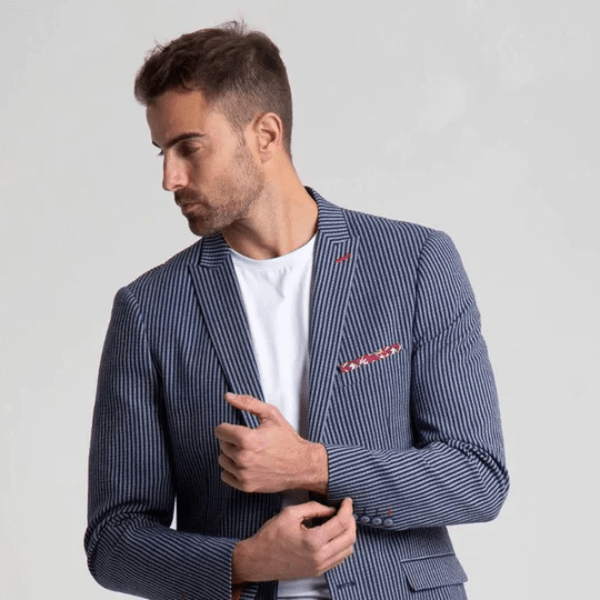 Stately Men is a subscription box service that provides high quality and designer clothes for men in a monthly box. Boxes include items such as button up shirts, blazers, trousers, belts, and much more.
These boxes contain articles from some of the most well known brands for men, such as Calvin Klien, Tommy Hilfiger, and 34 Heritage. Each box is unique and curated to your specific style and needs.
Features
By purchasing a subscription box from Sately Men, you will get a package of high quality and personalized apparel delivered to your door for 1 flat rate. You won't be charged extra for any special needs or size requirements, and many boxes contain enough goods to make purchasing worth it.
Boxes are curated to your needs by expert stylists. For example, if you don't like the look of plaid or checkered shirts, the stylists will make sure that those aren't included in your box.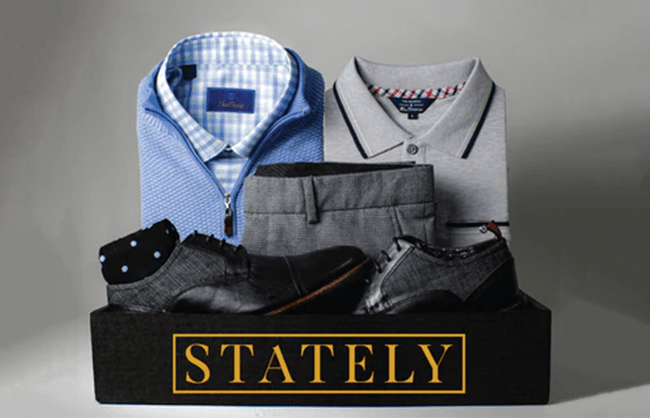 4 different tiers of subscription boxes are available, all varying in price and services provided. The cheapest option is the Sharp, which costs $129 per month and will include 3+ articles of apparel. The next and most popular option is the Luxe at $179 per month, which will include 5+ pieces picked out for you. The 2 lowest tiers unfortunately do not include footwear, so if you want shoes to go with your outfit, you'll need to spring for the more expensive boxes.
The Regal package includes 7+ pieces, including footwear, and goes for $299 per package. And finally, if you want to get the absolute most out of Stately, the Presidential package will provide you with a styling consultation and full white glove service to give you the best outfit possible, all for $499.
If at any time you're unsatisfied with your service, you can cancel with no additional fee.
How Can You Use Stately Men? / Who Is This For?
After purchasing a plan from Stately Men, you simply have to wait for your package to arrive and then unbox the contents when it does. Then, you can decide which articles you think are best and create outfits that work best with them.
Stately Men is definitely not for everyone, it's certainly not for me. I tend to dress very much in the more alternative, somewhat goth, style and rarely go out in a tie and blazer on a regular day. This is more for the man who wants to look good in a more traditional and business friendly way.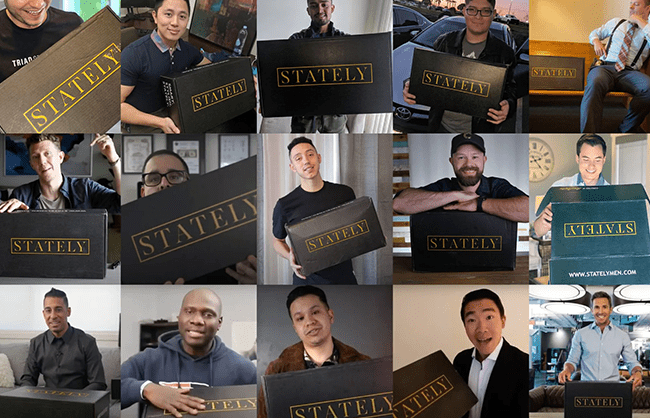 The price of these boxes may also scare off the casual consumer. While I'm sure that you will get your money's worth on each box with the designer products, I just feel that in most cases you're paying more for the name than the actual quality and that you can find clothing of similar or identical quality elsewhere for much less.
I've also noticed that Stately caters more to slim men of average height and struggles to provide adequate care to anyone who falls outside of this narrow box. Thicker and taller men may have a lot more issues finding clothes right for them from Stately.
Web Infrastructure / Branding
There's not a whole lot to complain about regarding the Stately Men official website. Everything looks great and most important information is condensed to a single screen, so it's easy to figure out what the product is and how it works right from the homepage.
Popups are minimal and the off white and gold color scheme really helps to provide a sense of both uniqueness and elegance. Branding definitely fits the very high end products and caches the eye with the modern logo designs.
Should You Buy It
As I said before, Stately Men is not for everyone, it's certainly not for me. More budget conscious individuals would probably be better off looking for a deal from a thrift store or a discount retailer.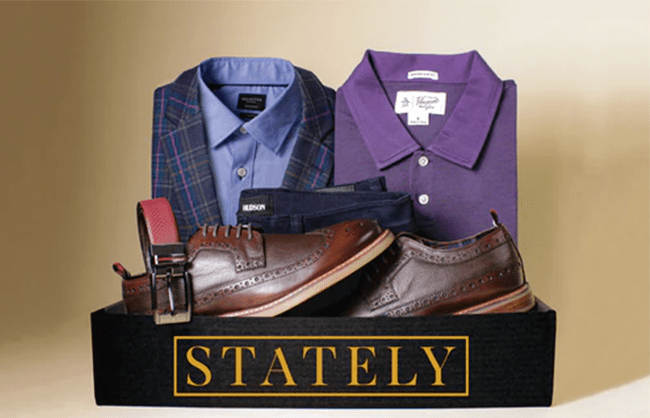 On top of this, the random nature of subscription box services like Stately Men often leads to you getting several pieces in each package that you just don't use. I remember that when I subscribed to Loot Crate, I would often give away or sell over half the contents in each box just because I wasn't interested in the included trinkets. I could imagine this being far more frustrating if you were paying over $100 for each box, just to only use a few items.
In addition, it seems that Stately Men only caters to a specific body type. If you're a well off, slim man between 5'5" and 6'2" and you don't mind gambling hundreds of dollars each month on designer clothes that you may or may not enjoy, then this might be for you. For everyone else though, I would recommend looking elsewhere.
Where to Buy
If you're still interested in purchasing a subscription to a box from Stately mens, you can buy one through the official website. Multiple plans are available but none that are affordable for the average consumer, in my opinion.
Competition
Menlo Club is another subscription box service featuring clothing for men, albeit with more casual apparel at a much cheaper price. A box from Menlo includes 2 button down shirts and a pair of shoes all for $30.
This has a much better risk vs. reward element compared to Stately Mens. I would be much more willing to bet $30 on some shirts that I may or may not like than over $100. The styles available are also much more my sort of style.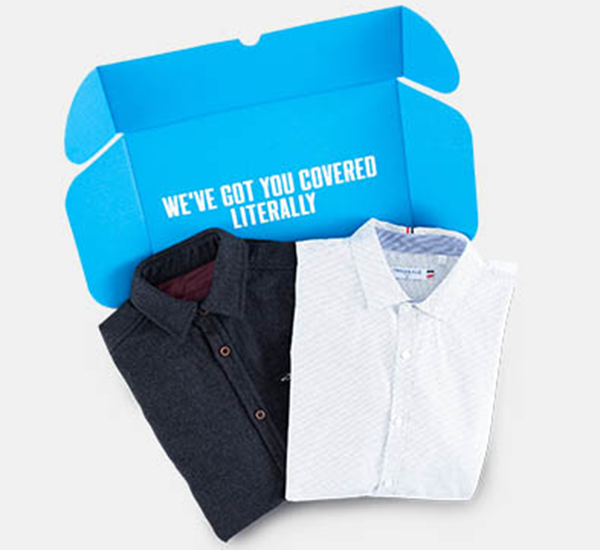 If you still want more high end and business casual outfits, Trendy Butler is another solid option. For $65 a box, you will get 2 articles picked for you based on an online assessment.
The items available from Trendy Butler are much more versatile than those offered from Stately, able to fit into most people's existing wardrobes. $65 is also, once again, easier to gamble on a box of clothes when compared to the offerings from Stately.
Final Thoughts
Subscription box services are hit or miss. Sometimes you'll get a nice little mystery package of goodies and trinkets that you keep around and use for years to come, but more often than not, I feel like they fall flat.
I definitely don't think that apparel, like the products provided in Stately Men boxes, really fit the subscription box model. I understand wanting to trust an algorithm or someone else who knows fashion with your style, but at the end of the day, the person who knows what you like and what looks on you best is you.
The risk to me outweighs the potential reward and I feel that most consumers would be better off searching for a deal on what they actually want to wear. For these reasons, I would not recommend Stately Men.
Resources and Further Reading