Drones are a hot product in today's market. These little flying devices are more than just the kids' toys that you saw in the past. Some pros use them to capture overhead shots at concerts and other special events such as weddings. Even the military uses drones when they train pilots and want to get aerial shots of areas when it's too dangerous to send soldiers. You likely looked at a few drones before but decided not to buy one because of the high cost. Some of the top drones that you can buy online cost as much as $1,000 and are hard to operate.
A more affordable option for those who love drones is the Blade720. Perfect for taking selfies of a crowd, it climbs high in the air to make sure that you don't miss anyone in your group. This drone also has a sensor that keeps it in the air and a mode that allows you to set its flight path. In our ultimate Blade720 review, we'll look at the product's pros and cons as well as important info that you need to know before you take it into the air. This is a drone that is just right for adults.

PROS
Easy for beginners and experienced operators to use
Works with both Android and Apple phones
Responds quickly to your changes
Takes amazing photos and videos
CONS
Shipping the drone can take some time
You need to pay extra for the extended warranty
Contacting the maker is difficult
It is sometimes hard to control
What is the Blade720?
The Blade720 is a drone that you can use to take videos and photos for social media sites and one that you can use to have some fun outside. It gives all buyers access to an app that you'll find works with Android phones as well as iPhones. From the time that you download that app until you get the drone in the air, you'll find that only a few minutes passed. Thanks to the 3D VR mode, you now get complete control via a joystick that works with a VR kit to give you an immersive experience unlike any you had before.
This is a high-definition drone designed to work with most smartphones. When you want to take a photo, you simply open the app and press the touchscreen on your phone. This allows you to take as many photos as you want to ensure that you get the perfect shot. It also captures videos in HD that you might want to share after a trip. We like that the drone has a fast reaction time too. Not only does the Blade720 take photos and videos a split-second after you press a button, but it responds just as quickly when you want to move in a new direction.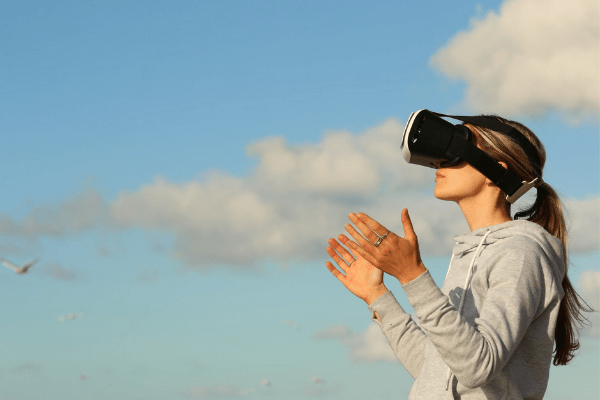 With the addition o a VR kit, you can get more from the Blade720.
What Makes the Blade720 Different from Other Drones?
With so many drones available today, you might wonder what makes the Blade720 stand out and why it's the drone for you. We'll take a look at some of the ways that this drone stands out from the pack.
Compact size: Some drones are so large that you might feel weighed down when you take one on vacation or to the park. The Blade 720 has a revolutionary design that reduces its size to make it one of the smallest drones available. No matter where you go or what you want to do, you can take this drone with you.
High-definition quality: When choosing drones, you often need to sacrifice video quality for the price that you can afford. The Blade720 lets you get both HD quality and a low price in one package. Whether you shoot videos or photos, you'll get the high quality that you want. It can even live stream to let you share your experiences with people online.
Gravity sensor: With a built-in gravity sensor, the Blade720 helps you avoid some of the mistakes you made with other drones. This sensor keeps the drone flying upright and ensures that it doesn't suddenly drop out of the sky or veer off course.
Folding rotors: To help you save even more space in your pack, the Blade720 features folding rotors that function as propellers. Those rotors fold flat against the sides of the drone. You can easily lift them out before you use it.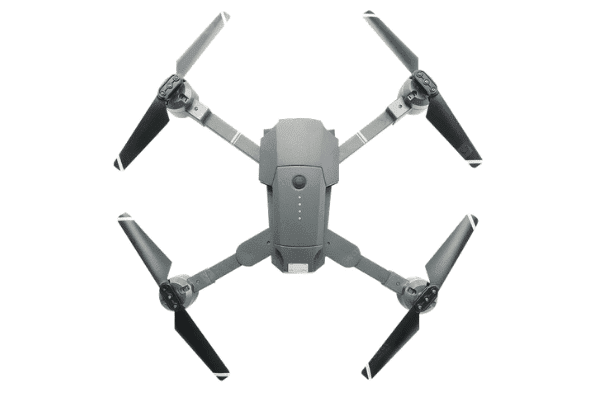 The propellers on the Blade720 spin effortlessly when flying but fold flat for storage.
How Can You Use the Blade720?
One of the best ways to use the Blade720 is when you want to launch a career as an influencer. Influencers are those who post on social media sites such as Instagram and Facebook. After you establish your online persona and garner a large fan base, you can make money from sponsored posts. This is when companies pay you to either post on their behalf or tag them in your posts. Some companies will even send you free items and pay you for your reviews. With the Blade720, you can get the perfect angle for the selfies and videos that you share on the web.
It's also a good drone for those who love traveling because it goes with you. Whether you want to capture videos of the waves crashing against the beach or your next trip down the bike trail, you can set up the Blade720 to follow a set path or even run beside/above you. Many pros use this drone and similar products to take photos and videos of their clients too. It helps them get group shots and make sure that everyone is in the photo. You can use the Blade720 anywhere you would use another drone.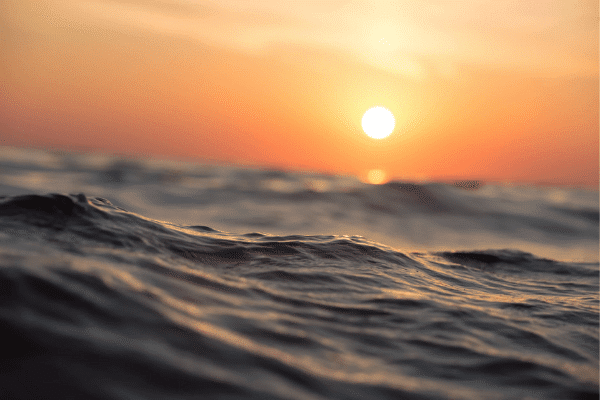 With the Blade720, you can get amazing photos and get closer to subjects than you ever could before.
How to Set Up the Blade720
Setting up the Blade720 is easier than you might think. The drone comes with an instructional manual that includes a QR code inside. Before flying it, you'll scan that code with your phone to download the Blade720 app. If you ever lose the manual or forget it at home, you can search the app store for the app. This allows you to download the app and use it to control the phone on more than one phone. Included in the box is a battery that you need to charge before using it. Once it reaches a full charge, simply plug it into the base of the drone.
With the Blade720, you can jump into the sky in minutes. You'll access the controls through your phone's screen. Those controls have an intuitive design that makes them easy to use. The built-in camera can take both videos and photos in the air. You can press a button to take a still shot and another to take a video. Pressing that button again stops the recording. Though the Blade720 has a flight time of up to 12 minutes, you may find that taking more photos or longer videos shortens the life of the battery. It might run for as little as five to seven minutes.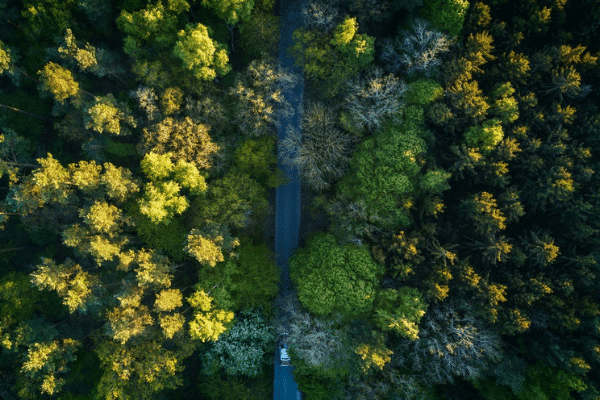 The average flight time of the Blade720 varies based on what you do with it.
Where Can You Use the Blade720?
As the Blade720 is portable, you can use it anywhere you would a normal camera. Using a digital camera is often a hassle because you need to make sure that it works right and that the battery has a full charge. You might not like how much you need to spend on one that shoots in high-definition too. The Blade720 is suitable for use at home and work as well as on vacation. Some of the places that you can take and use it include:
Birthday and anniversary parties
Weddings
Family reunions
Business trips
Personal vacations
Let's say that you own a small business and decide to host a work retreat. You can set up the Blade720 and use it to take photos and videos of your team in action. Those shots are perfect for sharing when you get back to the office and on your website. If you want to take photos of a family reunion, the Blade720 flies high into the air and can circle the main group and any smaller groups on the outskirts. It helps you get all the shots that you would otherwise miss at special events and gives you photos and videos that you can share later.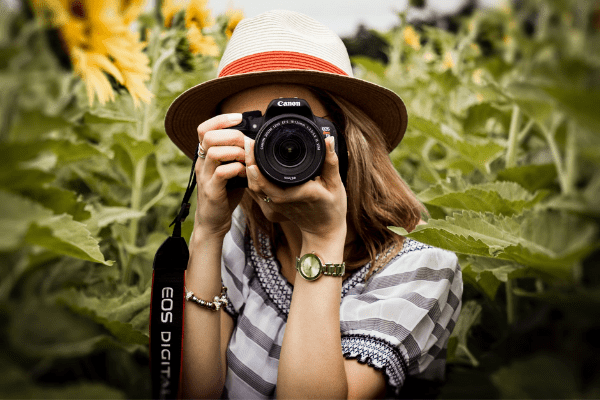 The Blade720 replaces the old cameras that you used in the past.
Is There Anywhere You Can't Use the Blade720?
Flying the Blade720 requires that you follow the same rules you would when operating any type of drone. You generally do not need a pilot's license because it falls below the weight and size guidelines for that license. If you plan on using it for business purposes though, you may need a license first. We recommend checking with the state where you'll work because all states have different laws. Most states have laws regarding where you can and cannot fly. Some of the places you can't use the Blade720 include:
Anywhere that places the drone 400 feet or less from the ground
In places where emergency teams are
Any restricted airspace
Over sporting events
Where people have an expectation of privacy
That last rule is one of the most important ones. You cannot use the Blade720 in any situation where an individual would expect to have privacy. This includes your neighbor's backyard. If you fly the drone over that yard, your neighbor can contact the police, even if you didn't take a single photo. Many state and national parks also have laws that prohibit drones, but we recommend asking the park as some will let you use a drone during certain hours.
Some monuments and national parks will let you use drones to take videos and photos.
Are There Any Other Rules That You Need to Know?
Respecting the privacy of others is far from the only rule or law that you need to follow when operating the Blade720. You also need to make sure that the drone is within your field of vision at all times. If you think that you can send it on a tour of your neighborhood while you relax inside and watch the action through your smartphone, think again. You can only operate the Blade720 as long as you can see it in the sky. This also reduces the risk that you might lose it. Some of the other rules that you need to follow include:
Avoid using the drone in areas where there are large groups of people unless you know them and they know the drone is in the air
Do not fly the drone over any type of stadium
Make efforts to share your airspace with other operators
Do not operate the Blade720 when you're under the influence of any substance
The Federal Aviation Administration proposed some new changes that it plans to implement over the next few years. One of those changes is a recreational license. If this goes through, you will need to apply for a license and then pass a test before you can operate any type of drone.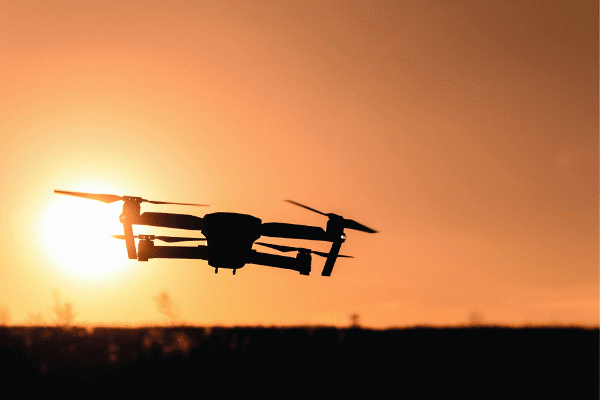 While flying a drone is fun, you must always follow the rules of your city and state.
Tips for Taking Selfies with the Blade720
While the Blade720 is easy to use, you may still want to pick up some tips on how to take selfies with it.
Choose the right clothing: Choosing the right clothing is especially important when taking photos outside. As the camera cannot take close up photos, it's easy for your clothing to blend into the background. You want to pick clothing that will stand out from anything behind you.
Avoid hidden obstacles: Before setting up this drone to take photos, make sure that there aren't any hidden obstacles nearby. Something as simple as a tree branch can get in your way when you try to fly the drone into the air to get your shot.
Try more than one angle: Don't focus your whole photoshoot on taking pictures from one angle. Moving the drone higher in the air or further away from your body can help you get some fun photos.
Practice in advance: Expecting to take amazing selfies the first time with this drone can result in a disappointing experience. We recommend trying a few shots at home first to make sure you can get a handle on the camera. This also lets you experiment with poses and angles before you take the final selfies.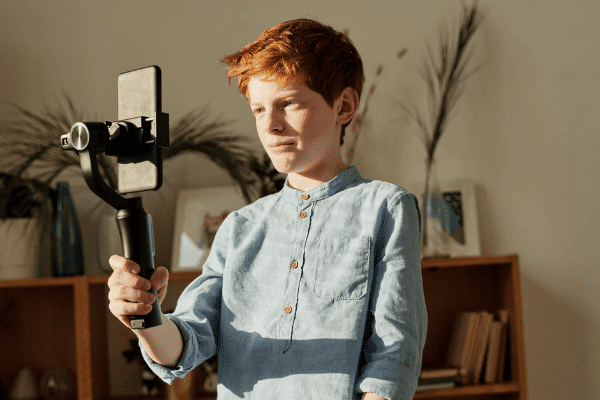 The Blade720 allows you to take dozens of selfies without relying on a pesky selfie stick.
Who's This For?
When you take a look at some of the drones for sale online, you'll find that many come with complicated instructions. It can take hours before you get through the directions and even longer before you feel comfortable taking to the sky. That is one reason why we recommend the Blade720. This is one of the only drones we found that anyone can operate. Whether you used a tiny toy drone that cost $10 or an expensive and heavy one that cost $1,000 or more, you can operate the Blade720. It's also suitable for those who have no experience flying a drone but always wanted one.

Others who do well with the Blade720 include kids who love drones and parents looking for something they can do with their kids. The next time that you have a day off from work, you can head to the park and get the Blade720 in the air. As long as you have a large yard, you can have fun flying it around your home too. If you want to take group shots or selfies and want more control over your camera, this drone can help. As long as you connect it to your smartphone, you can take and share photos in minutes.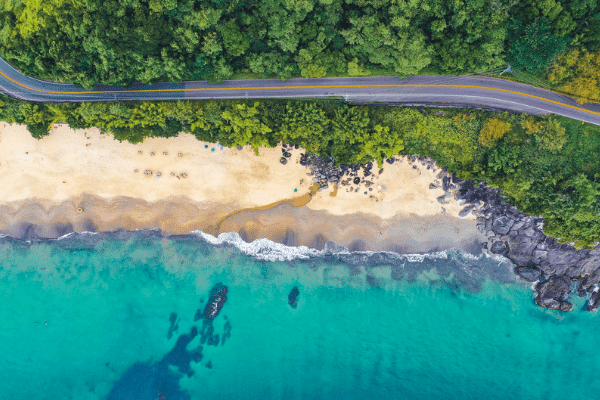 Many people use drones such as the Blade720 to take amazing and impressive overhead shots.
What are the Top Features of the Blade720?
It folds flat to save space when traveling or in storage
You can connect it to any phone that uses an Android OS or iOS
The drone responds to you quickly and can receive transmissions when it's up to two kilometers away from your phone
You get a total flight time of up to 12 minutes
With the altitude hold mode, you can keep the drone steady in the air to take a photo or video
The VR mode allows you to connect the drone to a VR kit and control it with a joystick
Using the panorama mode allows you to take photos that show the 360 degrees that surround the camera
The intuitive design means that anyone can use it, including kids and adults
You can take 720p photos and videos that include angles you can't see from the ground
With the 120-degree wide lens, you can get better shots than you could get with standard cameras
You can use the anti-collision system and the built-in sensors to avoid crashes in the sky
It comes with the option of designing and setting a flight plan before you take off
The Blade720 both takes off and returns home with one push of a button
Connecting the drone to WiFi makes it easy to live stream videos on the web
The Blade720 is one of the few affordable drones capable of taking panoramic photos.
Should You Buy It?
Not all drones are the same. While some are similar to the ones that professionals and the military use, others are more basic and better suited for those who want to have fun in their backyard. If you have less experience and worry about buying a drone that will take off on its own during your first flight, you should look at the pros and cons of it before you buy it. We wanted to start with a look at some of the reasons why the Blade720 drone is worth the price.
Top Reasons to Buy the Blade720 Drone
The Blade720 is worth the price if only for the built-in night light. As much as you like flying during the day, you might want to hang out and use the drone at night too. This lets you avoid some of the traffic from other drone operators and avoid the dozens of people who are outside during the day. Featuring an LED, this light helps you keep an eye on the drone as it flies over trees and other obstacles. You can use this light during the day too. If a sudden storm comes up that darkens the sky, you'll love having a light that you can use.
This drone has tons of modes that you can use when flying too. If you want to control the drone and make it fly in the same direction that you face, you can set it to headless mode. You might find that you want to get through the woods or to the beach faster, which is the perfect time to use the high-speed mode, which increases the speed of the drone. It has a low-speed mode too that slows it down and gives you more control. With the altitude hold, you can keep the Blade720 drone frozen in the air as you take photos.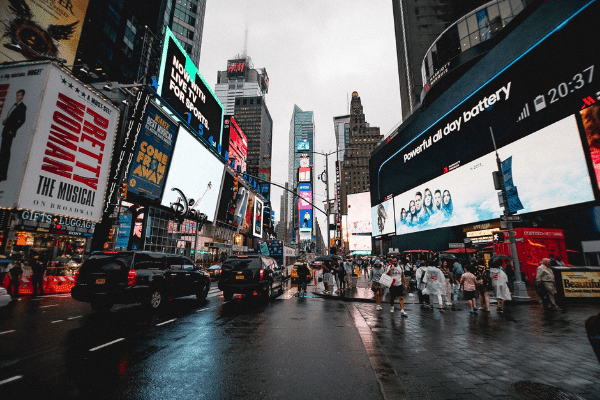 The Blade720 works just as well during the day as it does at night and can work in both cities and the country.

Another nice feature of this affordable drone is the app that you use it to control it. As long as you have an iPhone or a smartphone with a newer Android operating system, you can use that app. You'll also want to make sure that you have enough space for it, which may require the addition of a memory card. The manufacturer does not charge for this app, which allows you to download it on more than one device. Instead of only using your new drone with one phone, you can let your family members and friends play with it too. The app lets you turn your phone into a controller to get the drone as high as you want.

We also like the amazing photos and videos that you can take with the Blade720. Far too many drones lack a strong camera and take shots that are so blurry you can barely see the people and objects in them. Not only does this drone feature a 720p camera, but it has a wide-angle lens that you can use to take even better shots. Each shot that you take will appear as a new file on your phone, which lets you quickly and easily share them online. If you love posting online and/or make money as a social media influencer, you can set the camera up to live stream too. Any videos that you shoot with the drone will go out to your followers.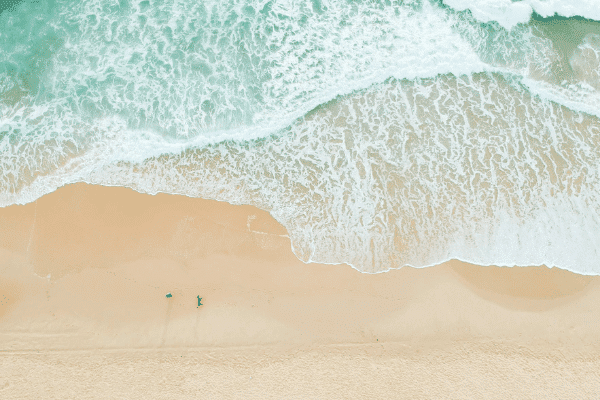 The beach is just one of the great places that you can take the Blade720 drone.
Why Wouldn't You Buy the Blade720 Drone?
Now is where we'll take a look at some of the reasons you wouldn't want to buy the Blade720 drone primarily based on what other customers had to say. Some of them complained that this was simply the same drone available from other sources but sold under a different name. When you compare the specs of this model to the DroneX Pro, you'll find that the two drones are the same. Most of the sites that sell that other drone list it for a much higher price though. You can save money when you choose the Blade720 and buy through our link.

We also found complaints about the manufacturer's lack of customer service and support. A few customers said that the drone didn't work the way that they expected and that they couldn't get in touch with the manufacturer. Others said that the manufacturer refused to help them because they didn't purchase the optional three-year warranty. There were also issues with the shipping time. As the company that makes this drone is overseas, it can take several weeks and even a few months for it to arrive. If you reach the manufacturer through email, you'll typically get a form letter back rather than a response from a human.
Where to Buy
You don't need to spend a lot of time searching the web for the Blade720 or trying to decide where to buy it because you can get the best deal when you buy right here today. With our link, you get a special coupon that cuts the price in half. For only $99, you can get the Blade720 and bring home a drone that is easy to use and meets all your needs. Why settle for just one drone though when you can get an even bigger deal when you buy in bulk? The deals that you can get include:
Buy two drones and drop the price to $159
Buy four drones and get them all for only $249
Get one drone for free when you buy two
Get two drones free when you buy three
With that last deal, you pay only $297 total for five drones, which drops the price to less than $60 per drone. Though the other deals help you save money, that is the best deal that we found. No matter what deal you pick, you can use our link to get free shipping and handling too. Only our link includes these deals and savings.
Does the Blade720 Come with a Warranty?
Many people worry about buying products online, especially electronics. When you visit a big box store in your area, you can look at the product in person and even read the box. You cannot do the same thing online, but that doesn't mean that you should worry about buying the Blade720. One of the biggest issues we found was that customers waited for weeks to get the drone because it shipped from overseas. The company increased the shipping time, which both helps you get it faster and lets you request a refund if you don't like the drone.

If you still aren't sure if you want to buy the Blade720, keep in mind that you can now add a three-year warranty when you check out. After deciding which set you want to buy, you'll enter your contact info and payment details. When you scroll below the payment section, you'll see the option to add that warranty. The Blade720 warranty covers all types of damage such as parts that arrive broken when you get it and propellers that wear out the first time you use. It covers the next full three years too, which might give you the peace of mind that you crave when shopping online.
How Much Does the Three-Year Warranty Cost?
You can add the three-year warranty to one or more Blade720 drones for only $24.
Competition
DJ Mavic 2 Pro
One of the hottest names in the recreational drone industry is DJ, which is the company behind the Mavic 2 Pro. Designed for those with more experience, it comes with a high price tag that might cause some sticker shock. Priced at more than $1,500, this is a drone that can help you with commercial shoots and when you take photos to sell. A built-in sensor helps the drone identify obstacles in its path to change its flight plan without input from you. The drone also comes with a controller that lasts for up to 135 minutes on a charge.
Holy Stone 2K FPV RC Drone
Less expensive than the Mavic 2 Pro but more expensive than the Blade720 is the 2K FPVRC Drone from Holy Stone. Though it has a heavy body, it features a wind-resistant exterior that ensures it stays in the air when gusts of wind go by. The propellers come already assembled on the drone's body but fold against the sides to save space and make it easier to carry. With the built-in GPS positioning, you'll always know where your drone is if you lose sight of it. It also features an adjustable camera and 18 minute flight time.
DEERC D50 Drone for Adults
If you want to save money on a drone but don't want a kiddie toy, consider the DEERC D50 Drone for Adults. It costs a little more than the Blade720 but includes a 90-degree adjustable camera with a 180-degree wide lens to capture wider shots and angles. Designed for beginners, the drone has a one-key start button that lets you fly it into and through the air with one push of a button. The low power alert lets you know when the battery is low to avoid any unexpected drops from the air, and it has an altitude hold mode too.
Lumsburry Mini Drone for Kids
Before you trust your kids to take flight with the Blade720, you might consider letting them fly with something a little cheaper such as this Mini Drone for Kids from Lumsburry. They can simply hold it in their hands and toss it into the air. The speed and direction they choose will determine where it goes and how fast the drone flies. It features a rechargeable battery that takes only 40 minutes or less to charge. Parents like that the drone's shell is sturdy enough that kids can grip it but bouncy enough that it won't sustain damage when it hits the ground.
Final Verdict
Finding a drone is as easy as heading to an electronics store or doing a simple search on the web. Many of those drones are so hard to use that most users crash on their first time out. That drone can hit the ground with enough force that it breaks into hundreds of pieces. Some companies do not cover crashes either, which leaves you wasting your money. If you want a drone that is easier to control but will still work with your smartphone, check out the Blade720. Compatible with both iPhones and Android phones, it uses your phone's screen as a controller.
Thanks to the headless mode, you can now change how you give the drone directions. It can follow the same direction that you face or have the directions reversed. You'll also find an LED night light that comes in handy during nighttime flights. Not only does the light help you keep an eye on the drone, but it also reduces the risk that you might lose it in the dark. Though some found that it only flew for 10 minutes before the battery ran out, it has a maximum flight time of up to 12 minutes. With a high-definition camera and other great features, the Blade720 might be the best drone for you.