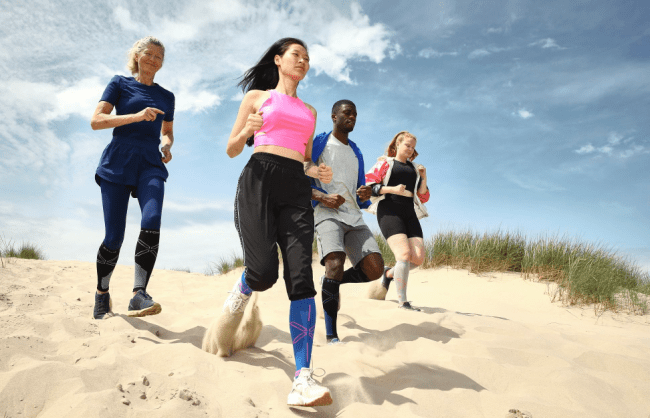 What are STOX Energy Socks?
Do you love playing outside and having fun but hate the way your feet and legs feel at the end of the day? If so, the Compression socks might be the solution you're looking for. STOX is a company that wants to help you with that pain and inflammation with compression socks that anyone can wear.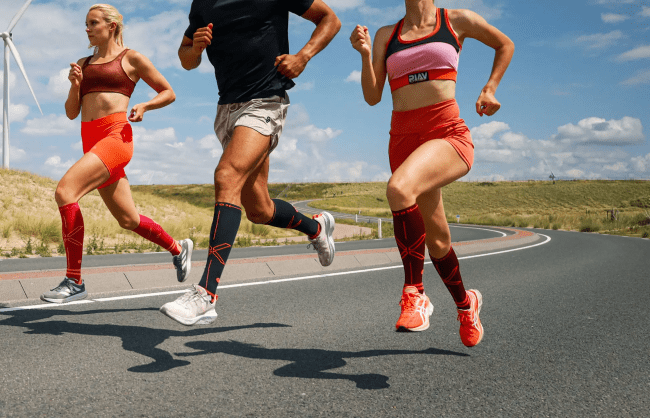 Unlike other compression socks that only come in one or two colors, these socks come in many different colors as well as unique patterns and designs. These socks use Class 2 compression that is suitable for almost anyone.
In this STOX Energy Socks review, you'll learn about the pros and cons of this brand and where you buy the socks along with some of the available designs.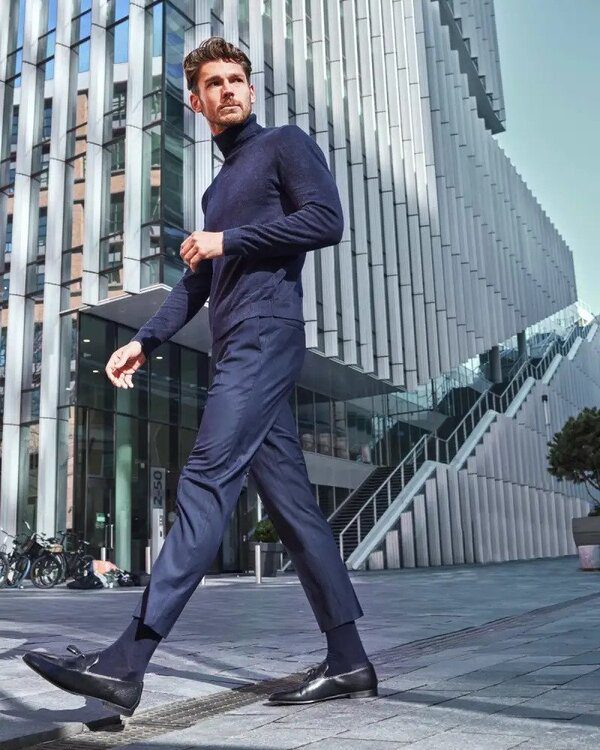 PROS
Offers Class C compression
Available in many sizes and designs for men and women
Suitable for wearing for work or play
Backed by a 30-day guarantee
All orders include free shipping
CONS
Some customers had shipping issues
The socks are expensive
Not as many options for some products as you might expect
BOTTOMLINE
STOX is a European brand that makes energy socks for men and women that fit comfortably and look great. You can choose from dozens of designs and get both a 30-day guarantee and free shipping.

iReviews Shopping Assistant
Find the best prices for this and many other products with our chrome extension
Product Features
Prevents pain
Relieves swelling
Ultra comfortable
How Can You Use STOX Energy Socks?
Before you place an order, you need to pick the category that fits your needs. This brand has a Medical collection that includes socks designed for those with certain conditions.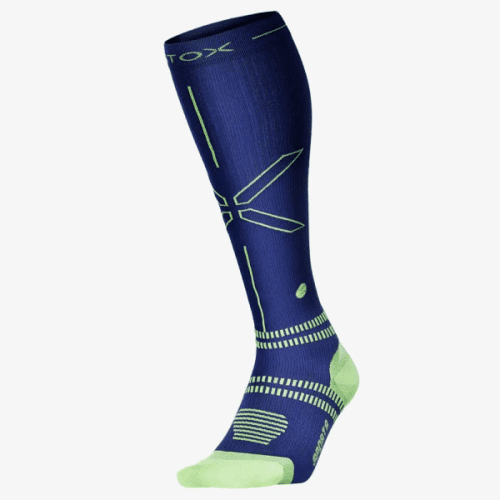 If you spend a lot of time on the road, consider shopping for the Travel collection. This is where you'll find socks that are comfortable and warm. They will also keep your feet from swelling.
With the Everyday collection, you'll find tons of socks that you can wear on a daily basis. The socks not only prevent swelling but also give you more energy and help you get home at the end of the day with less pain. You should also check out the Sport collection if you want to find socks that are perfect for your favorite socks and activities.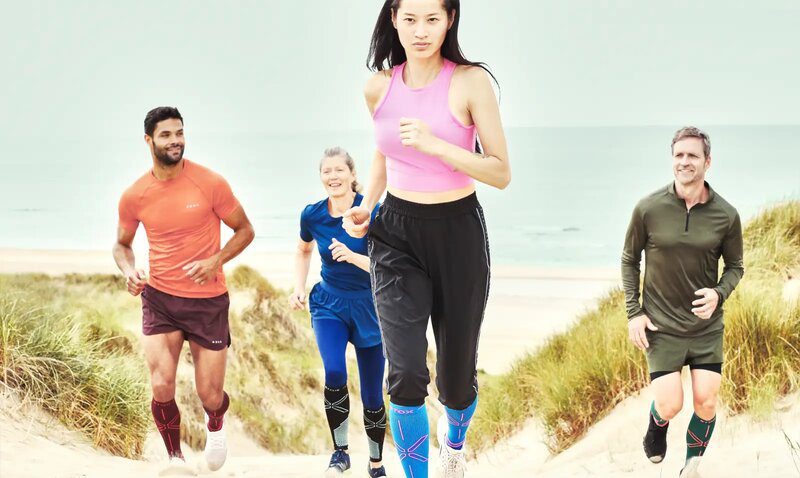 STOX Energy Socks are suitable for every activity you can name.
Medical Socks from STOX
STOX makes medical socks that are great for those who have certain conditions. One option is a pair of the Unisex Medical Socks. Designed for those struggling with edema and varicose veins, the socks are also suitable for diabetics and those dealing with other conditions.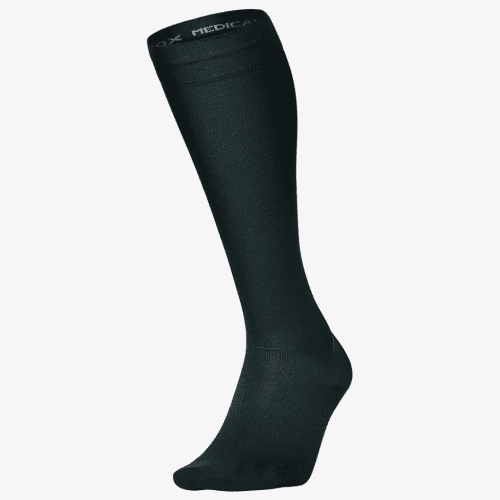 The brand also makes thigh high stockings that sell for less than the previous pair. These stockings climb above the knee and stop right around your upper thigh. The compression they provide can prevent swelling in all areas of your legs.
All of the medical socks are just as easy to take off as they are to get on and won't leave marks behind on your skin. STOX offers discounts that take $6 off if you buy two pairs of socks and $12 off if you buy three or more pairs. You can mix and match the socks to take advantage of these discounts, too.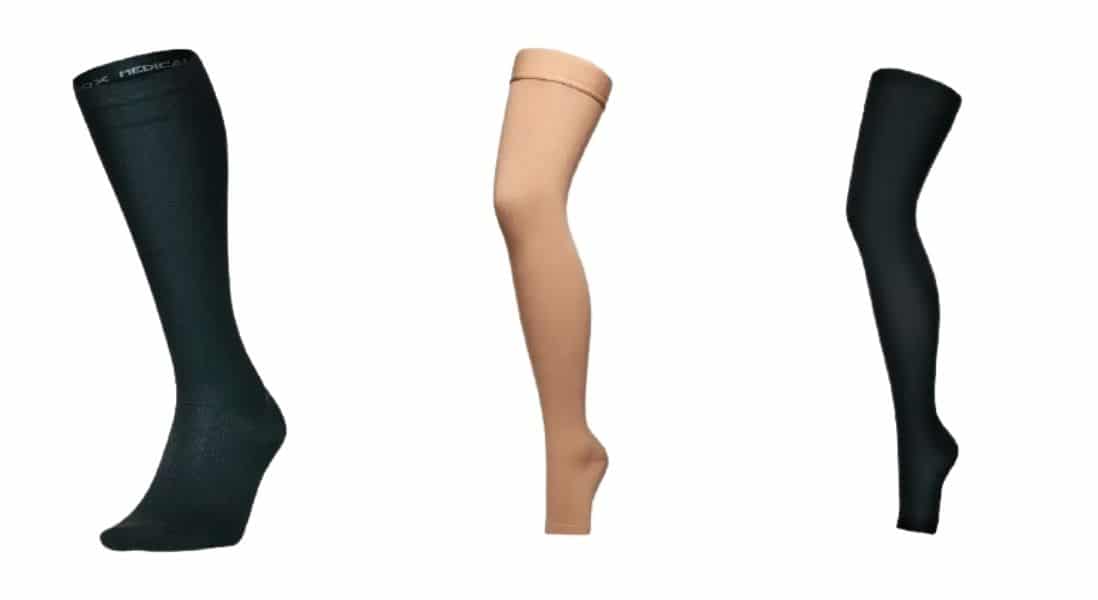 Where Can You Use STOX Energy Socks?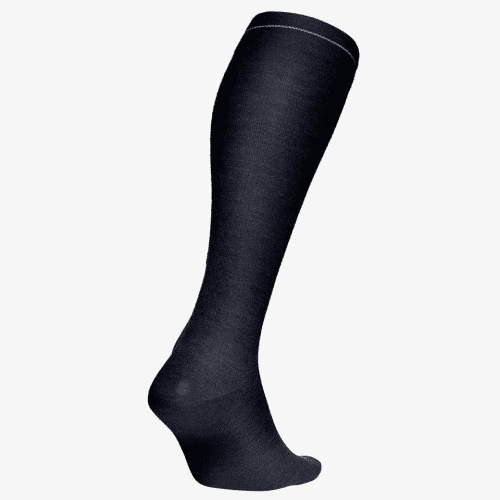 STOX wants to help you find socks that are suitable for anything you do, which is why the company makes so many different pairs. You'll find everyday socks made from Merino wool that keep your feet warm and comfortable when you spend hours on your feet. These socks are suitable for wearing to the office or anywhere else you work.
Some of the other places you can wear these socks include:
On long flights.
When working out.
While hiking or skiing.
As you recover from injuries.
If you suffer from medical conditions.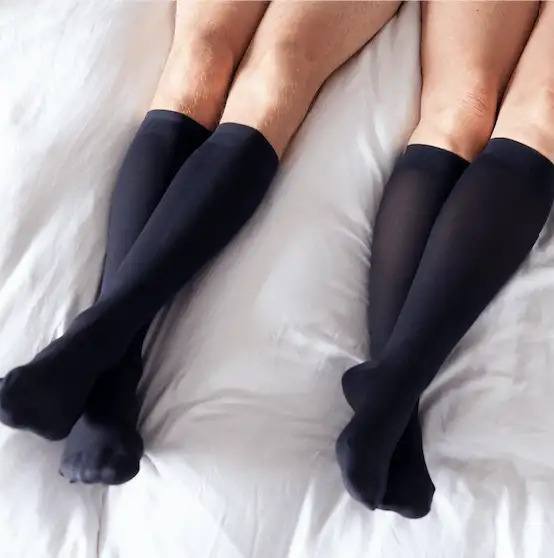 These socks can help with the pain that leads to thick ankles and inflammation.
STOX Everyday Socks
You may not need any of the special socks available from STOX, but the chances are good that the everyday socks will work for you. These socks sell for up to $46 per pair and use soft Merino wool. They come in different colors such as light blue and black and different sizes.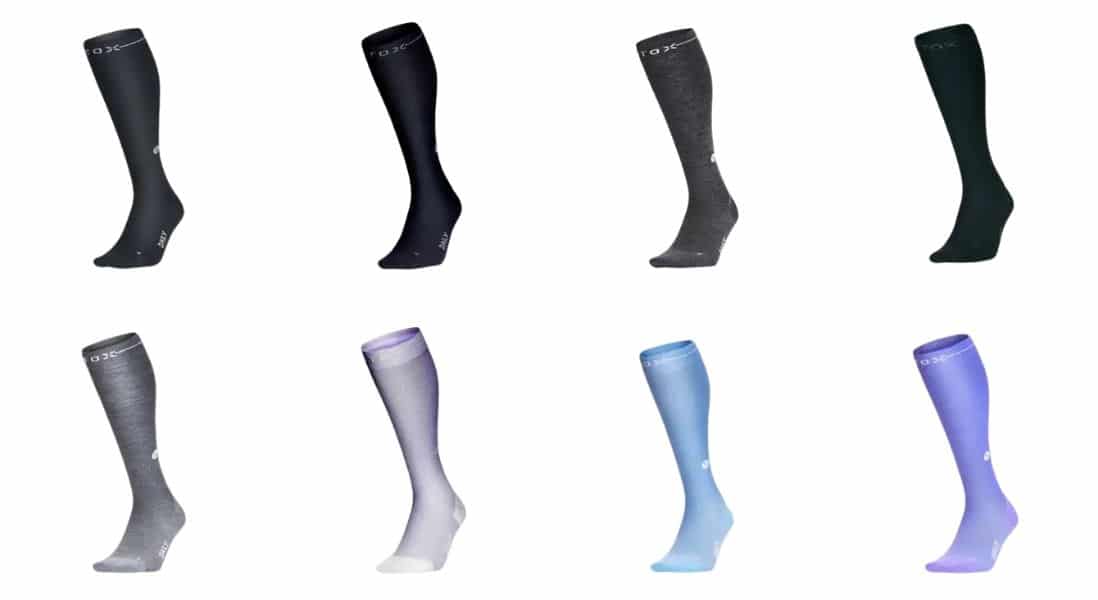 Check out the sizes below to find what size you need.
Men's 1 (M1) fits men who wear a size 7 to 10 and have a calf width of 12.5 to 15 inches.
Men's 2 (M2) fits shoe sizes of 10 to 14 calf widths of 15 to 17 inches
Men's 3 (M3) fits men's sizes 13 through 16 and calf widths 17.5 to 19.5 inches
Women's 1 (W1) fits women's shoe sizes 5 to 7.5 and calf widths 12 to 13.5 inches
Women's 2 (W2) fits shoe sizes 7.5 to 10 and calf widths of 13.5 to 15.5 inches
Women's 3 (W3) fits 10 to 12 shoe sizes and 15.5 to 17 inch calf widths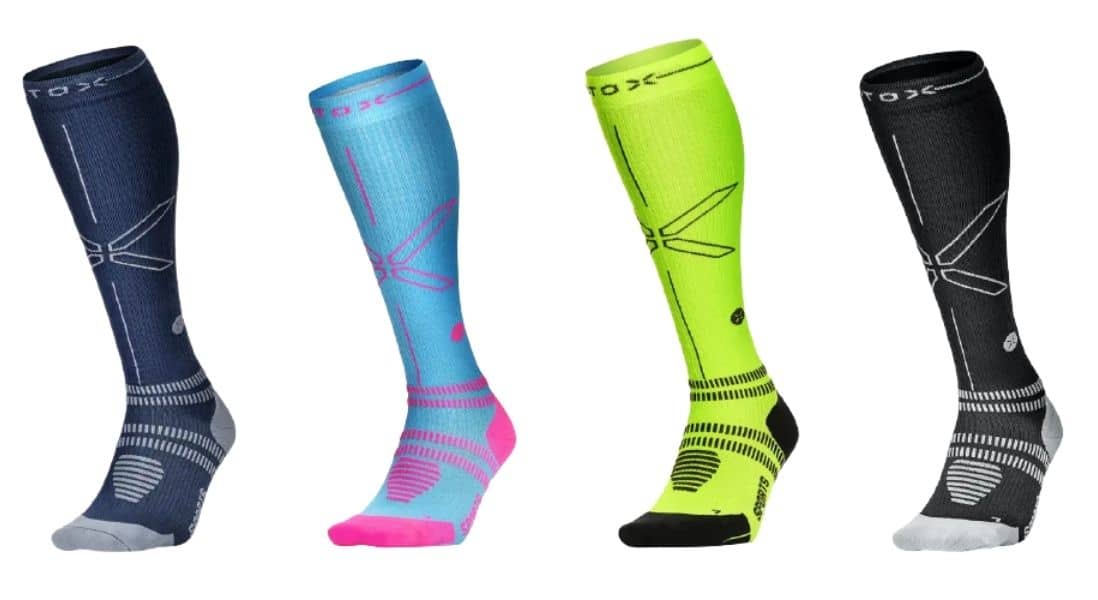 For sports and more, STOX has you covered.
STOX Travel Socks
After even a short flight, you may find that your feet swell and that you experience pain when you try to walk. With the right socks, you can feel great when you arrive and have more than enough energy to do a little sightseeing. STOX makes travel socks for both men and women that come in a few different colors and work with the brand's discounts.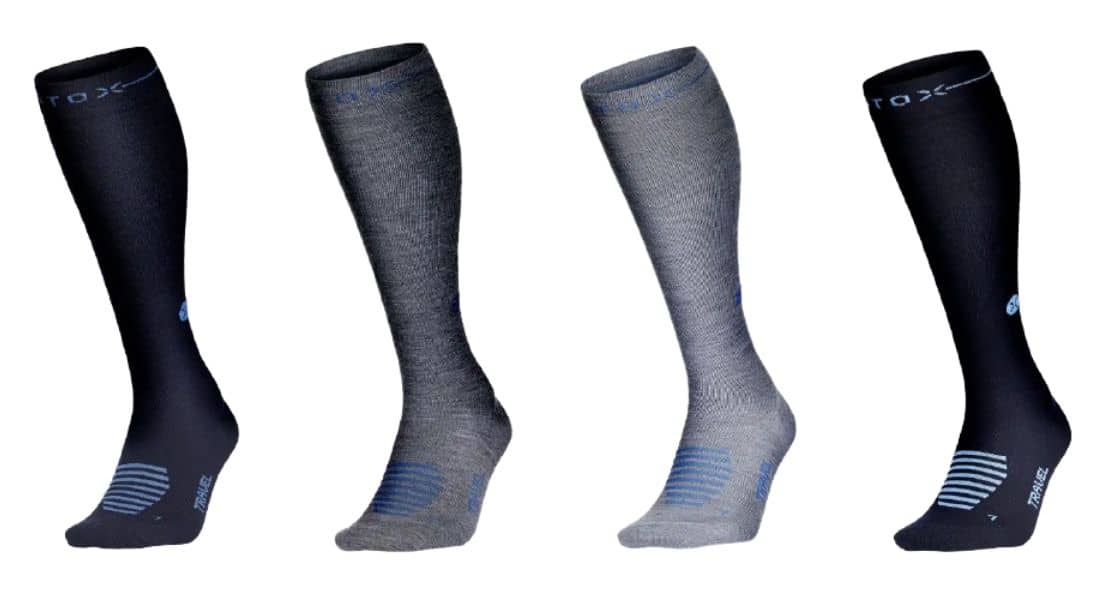 Should You Buy It?
With so many positive STOX Energy Socks reviews, it's easy to see why so many customers love these compression socks. Customers also like that these socks can help with dozens of medical conditions that range from sleep apnea and restless leg syndrome to whiplash and shin splints.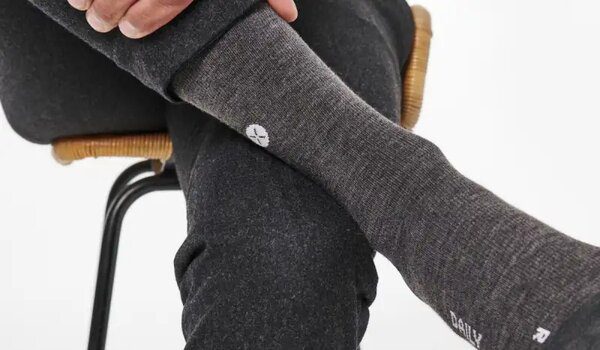 Whether you spend a lot of time sitting or standing, STOX socks will work for you.
Sports Socks from STOX
While STOX makes tons of socks that are suitable for professionals, many customers know this brand for its sports and athletic socks. These socks help you recover faster after an intense game or when you suffer an injury on the field.
You can choose from fun colors such as neon green and bright blue or pink, a simple pair in black and white. The socks also come in different shapes and lengths, including those that hit your calf or climb to your knee.
If you're a fan of cycling, you know how much pressure you put on your feet. Even taking just a short ride can cause some discomfort. Thanks to the cycling socks from STOX, you get the comfort and compression that you need.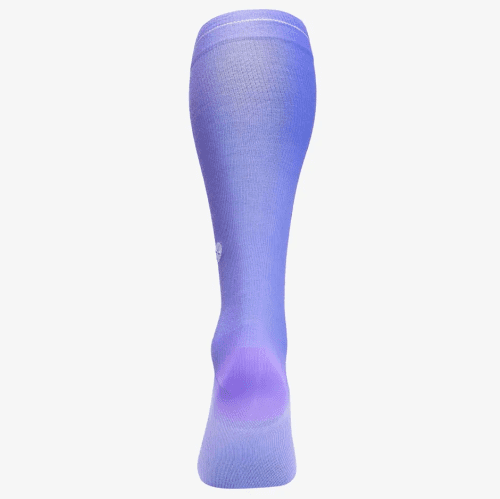 Some customers found that the socks reduced the cramps they usually felt when riding, too. I like that these socks have extra padding in both the heel and toe areas to provide more support and make the socks last longer.
STOX also has a line of fitness socks designed for those who work out. These socks have padding on the heel and toe, like the cycling pairs, that not only make the socks last longer than similar pairs do but also give you more support during a training session. They can also help with leg cramps and reduce your risk of injury.
Cons to Consider
One of the biggest complaints I found was that the brand does not ship to many locations. Unless you live in the European Union or the United Kingdom, you cannot buy from STOX. You also need to take a look at the price of the socks. It can cost more than $45 for a pair of basic socks. You can often find other compression socks for half that price.
Some of the other complaints I found when working on this STOX Energy Socks review include:
Some customers found that the socks were so tight that they couldn't get them on or had problems taking them off.
If you buy the thigh high stockings, you only get one stocking per order. You need to buy two to get a full pair, which is quite expensive.
Many customers had problems getting refunds. Though STOX gives you a 30-day guarantee, you may only get your order after the deadline passes.
Despite the high prices, the socks can develop holes within a month of daily wear.
Depending on where you live, you may need to pay extra taxes on your order.
The site only lists prices in euros and pounds, not dollars.
A few customers said they had bad cramps after wearing the socks.
It can take weeks or longer for your socks to go through customs.
Several customers said that STOX sent them the wrong colors or sizes.
You may find that other compression socks work just as well and cost much less.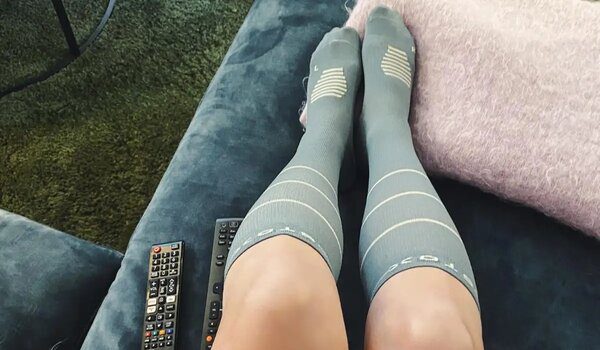 STOX socks can feel especially tight if you're in recovery from an injury.
Where to Buy
Click here to buy STOX Energy Socks today or to learn more about the brand. You can read more about the technology behind these socks and what makes them work so well. There is also a review page that features dozens of reviews from former customers. Unlike other brands that only show positive reviews, STOX lists all of its reviews, including any negative ones.
I recommend that you check out the shipping policy and return info. As long as you order by 9 pm, the brand will ship your socks out the same day. If you order later in the day, your socks will ship on the next business day. Thanks to the return policy, you have 30 days to try the socks and see if they work for you before you can return them.

When you refer a friend to STOX, you both get discounts from the brand.
The Competition
Though you can buy from STOX today, you can also check out some of the competitors I found that sell similar socks.
Comrad
Comrad bills itself as a brand that sells socks with benefits. The company makes compression socks designed for daily wear that stay comfortable for hours and even as you sleep. You'll find some that rise to your knee or above your knee and others that stop at the calf.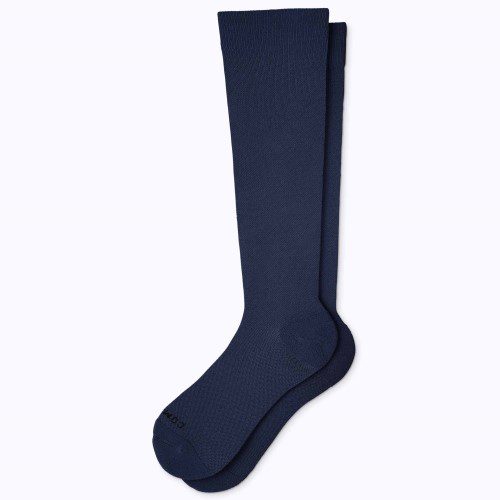 Crazy Compression
Sign up for the Crazy Compression mailing list to get 40% off your first order. If you don't want to wait for the email, check the site for sales that drop prices by as much as 50%. Crazy Compression is unique because this brand offers compression socks in fun patterns that you won't find anywhere else. This brand also sells ankle socks and shorter socks along with compression socks designed for athletes.
Bombas
Fans of the TV show Shark Tank might remember seeing Bombas on the show. This brand made a name for itself with high-quality socks and a policy that gives socks to those in need. Bombas now sells compression socks that use the same materials and come with the same warranty.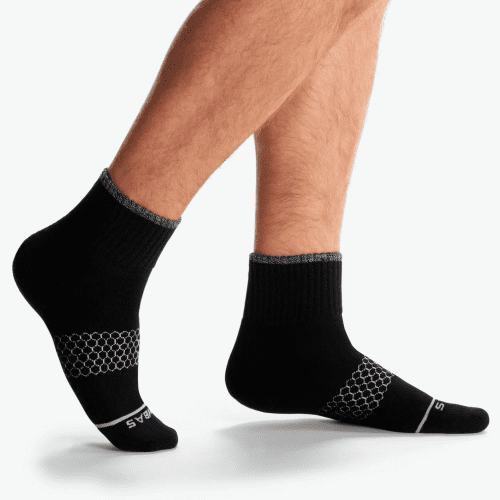 Copper Fit Energy Socks
Get all of the benefits of copper and compression socks in the pairs available from Copper Fit Energy Socks. These socks are more affordable than others and you can get two pairs for just $20. The easy-on and easy-off design ensures that you never have any problems pulling the socks on and off. Many customers found that their feet hurt less and they had more energy using these socks.
Final Verdict
You'll find that these socks come in handy if you spend long hours on your feet and if you're athletic and play a lot of sports. Whether you like hiking and skiing or baseball and basketball, these socks are perfect for you. STOX makes socks that give you extra energy for anything you have in mind.
As I mentioned above, I found some complaints from previous customers. Many of those complaints came from shoppers in the UK because they dealt with long shipping delays and expensive taxes.
If you live in the US, you'll find that it takes a lot of extra work to get the socks. It's much easier to buy compression socks from an American brand. I recommend STOX Energy Socks for customers who want high-quality compression socks who can afford the high prices.