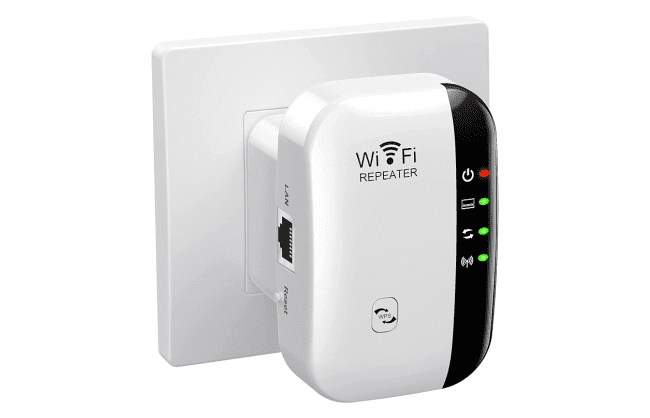 The Dead Zone is more than just the name of a Stephen King novel, it's also the name of those spots in your home where you can't use the internet. Unless you live in a tiny house or a camper, it's easy to see where these dead spots are. They include all the spots where your phone switches to data or your computers and other devices lose access to the internet.
Your internet service provider (ISP) will likely claim that you need a new router or even say that you need to pay for a better internet package. An easier way to get the signal that you want with your existing plan is with a signal repeater. One of the best that we found is the Super Boost WiFi device.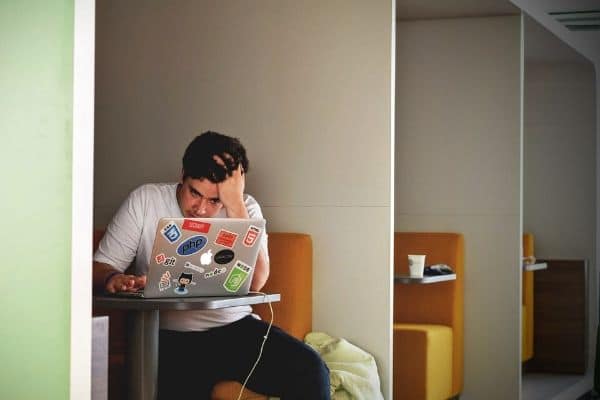 Super Boost WiFi lets you say goodbye to the frustrations of poor internet signals.
PROS
Provides a boost to any internet signal
Compatible with all routers
Easy to install
Works with all devices that can connect to the internet
CONS
Can sometimes arrive without any instructions
May not boost your signal as much as you wanted
Some parts can break
Might ask for a password when your network lacks one
BOTTOMLINE
Works great for surfing, streaming and gaming, This is a range extender that detects the signal in your home and can boost it to reach more areas inside and out. Though it has some problems, most find that it works perfectly for their needs.
What is the Super Boost WiFi?
Super Boost WiFi is a device that works in any home or business. You can use Super Boost WiFi to extend the range for your signal and use it all through your home. This little gadget then connects to your internet signal and amplifies it to reach more space within your home. You can then use the repeater to get a signal that works with all devices, including tablets, computers, cell phones, music players and streaming devices.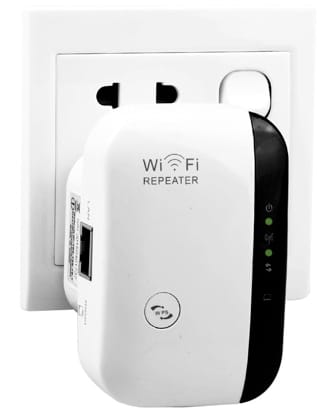 How Can You Use the Super Boost WiFi?
You can use the Super Boost WiFi the same way you would a normal internet signal. The way that Super Boost WiFi works is quite simple. Once plugged in, it picks up the signal from your router and extends it to reach more area. Super Boost WiFi works with any device that connects to the internet, including video game consoles, smartphones, and all types of computers and tablets.
What Devices are Compatible with Super Boost WiFi?
Tablets, PlayStation and Xbox Consoles, Phones and Laptop and Desktop Computers
How to Use Super Boost WiFi
The Super Boost Wifi extender does come with an instruction manual, but it's not the best. The English portion is roughly translated, featuring phrases like "When the machine work normally" and "Why does the wireless transmission rate speed down". This made setup a little more difficult to set up, though very possible.
Super Boost WiFi doesn't require all the complicated steps that similar devices do. You just need to follow a few steps to use it.
Pick the right spot to use Super Boost WiFi and plug it into the outlet
Open the WiFi settings on your computer
Look for the WiFi repeater option and click on it
Open your web browser and enter https://192.168.10.1
Enter Admin in the box where you see the username
Find the icon for Super Boost WiFi and click on it
Select the WiFi network that you currently use
Find the password box and enter the right password
Click the Apply button to save the info
The only issue with using Super Boost WiFi is that you need to do this for every device that shares the network if you want to use the enhanced signal. Though it does take a few minutes to set it up on each device, you'll never need to go through these steps again unless you change your password or accidentally log out.
How Far Does Super Boost WiFi Reach?
Super Boost WiFi can extend the range of an internet signal up to 300 meters when used outside and 100 meters when used indoors.
Where Can You Use the Super Boost WiFi?
Super Boost claims that the device can be used outdoors, but I had a very different experience. My family has our garage set up with a bar and TV to entertain guests, but the WiFi out there has never been the best. I placed the receiver in the outlet next to the door closest to the garage and tested the internet speed out there. Unfortunately, download speeds were still pitifully slow, even with the garage door open.
Super Boost WiFi does work well indoors though. It has a maximum speed of 300Mbps, which can cut down on the lag that you have when playing online games. With Netflix and other streaming apps, the device can reduce buffering. Super Boost WiFi is also suitable for business owners who need to use the internet. It works with both wireless internet signals as well as ethernet cords.
When I used the device in my basement, far away from the router, I found that the download speeds were actually really fast. So while the Super Boost wasn't the solution I was looking for my garage, it worked very well in my home.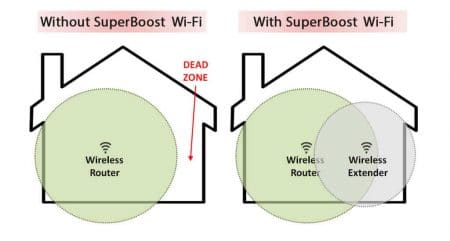 Who's This For?
Depending on your ISP and where you live, the cost of getting cable TV at home can reach $100 or more every month. That is why many people began cutting the cord and solely using the internet for entertainment. Though you might worry about all the shows that you'll miss without cable, streaming apps can give you access to all of your favorites.
Super Boost WiFi is perfect for those who want to cut the cable in favor of streaming apps.
I also found Super Boost quite useful as someone who works from home. I rely on the internet for my job, so It's nice knowing that wherever I may be in my house testing products, I have a great signal.
It's also a great option for gamers who hate the lag that they experience with most internet signals. You can use Super Boost WiFi for console, handheld, computer and mobile games.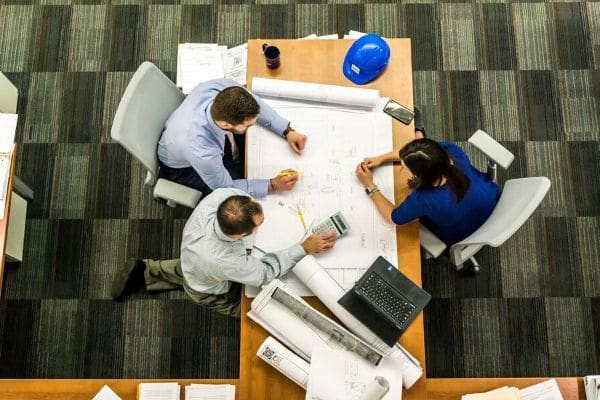 Where to Use the Super Boost WiFi Extender in Your Home
Though you can use the Super Boost WiFi extender in any room or space in your home, you need to pick the optimal place to make sure that everyone can use it. Finding the spot in your home where you have the weakest signal is the best way to decide where to use it.
If you have poor signal strength in the back of your house, which is four rooms away from the router, you can install the extender in the hallway halfway between the two points.
What Can Interfere with the Super Boost WiFi Extender?
Though the Super Boost WiFi extender works well in most homes, it can suffer from interference caused by different objects. You can look at some of the issues that might cause interference when deciding where to use it.
Reflective surfaces such as mirrors that can cause the signal to bounce around the room
Thick walls made from brick and other materials
Wireless devices, including baby monitors and security systems
Large pieces of furniture in the room
Certain appliances such as microwaves
What are the Top Features of Super Boost WiFi?
Our Super Boost WiFi review looks at how to use this gadget and some of the reasons why you should choose it. We also wanted to take a look at some of the top features of Super Boost WiFi to make sure that you understand why so many other customers found it helpful.
It provides a good internet signal that you can use in any room, no matter what ISP you use
You can easily move it from one outlet to another to boost the signal in another room
Super Boost WiFi helps anyone in your home get the internet signal that they need
You can use it when working on projects for college or work as well as having fun online
The built-in antennas do a great job of boosting the weakest of speeds
It doesn't take long to set up
It has features and modes that you can adjust based on what you need and how you use the internet
Regardless of how you use the internet at home or work, Super Boost WiFi can help. It's easier to use than other devices and gets good reviews from customers who tried it.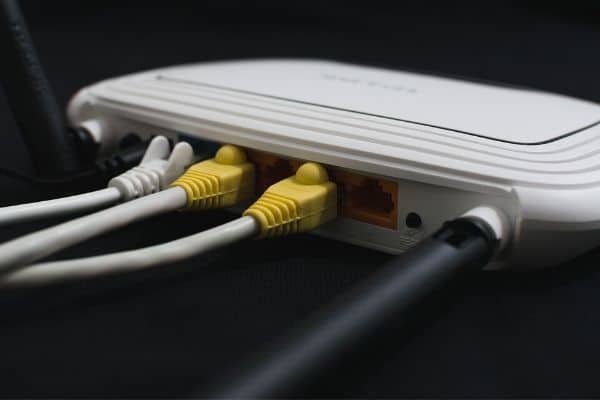 Should You Buy It?
There are many reasons why the Super Boost WiFi extender is worth the price. We'll go over some of the top reasons we found that makes this one better than all the other extenders on the market.
Escape the Cables and Cords
Depending on your age, you might remember the hassles of getting the internet into a room when you had a wired system. But with the Super Boost WiFi extender, you no longer need any cords or cables. You'll never again have unsightly cables running along the floors and up the walls of your home.
Low Price
When searching for information on the Super Boost WiFi extender, we found reviews from people who complained that it cost $70 to $100. The provided link lets you get a single extender for less than $50 plus the cost of shipping and handling.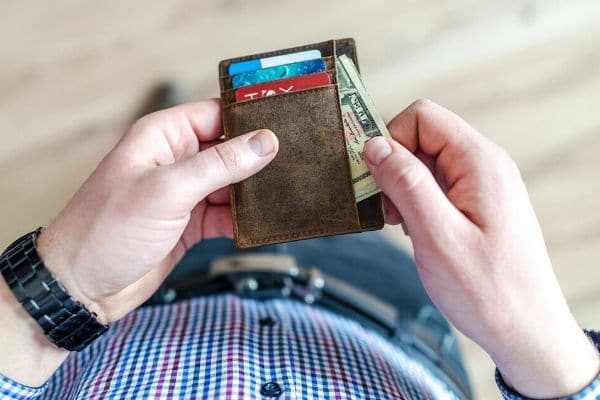 Easy to Use
This extender is much easier to use than others on the market. You should take a few minutes to set it up with your main or primary computer first, which lets you create an administrator account too. The process shouldn't take more than 10 minutes. Then you can then connect it to all your other devices.
No More Rearranging
Have you ever looked online for help on why you have a poor internet connection or what to do to increase your speed? Many websites will tell you to move the router into a central area of your home or to put it on top of furniture. While Super Boost WiFi can significantly improve your web speeds, it doesn't require that you move a single thing.
How Does the Super Boost WiFi Extender Warranty Work?
Super Boost WiFi comes with a 30-day money-back guarantee and the option to purchase a lifetime warranty. If you have any problems, you'll need to rely on the following steps.
Send an email to the company with your reason for returning the extender and your order number
Use the phone number listed on the website to contact the customer service department
Place the extender in the original packaging in a box with a shipping label on the front
Return the extender to the company for a full refund or replacement
Are There Any Cons to Super Boost WiFi?
Though the Super Boost WiFi extender has a low price tag, you should be aware of some of the problems that others had in order to avoid wasting your money. One issue that you'll come across is claims of limited stock. This is a tactic often used on the web as a way to trick customers into purchasing before they're ready. Rest assured that these WiFi extenders are always in stock.
Other issues concern the included instructions as many people thought that the instructions were confusing, myself included. While you can seek a replacement unit if your extender doesn't work, some customers claimed that the company charged them two shipping fees. And while Super Boost claims that the device can be used outside, I found this to not be the case.
Cons of the Super Boost WiFi Extender
You may need more than one extender based on your home's size
Many found that they needed to look up online tutorial videos to set it up
You might receive a faulty unit or one that lacks instructions
Does not work with other range extenders
May ask for a password when you don't have one
Some said that it broke the first time they used it
Not as easy to install as you might think
Where to Buy
The best place to buy this internet signal boosting gadget is right here through our link. When you click our link, you'll receive an exclusive 40% off discount not available anywhere else. Other discounts are available on the Super Boost WiFi extender, including:
Save 45% when you buy two extenders for a total of $91.99
Get three of these devices for $124.99 and save 50%
Buy four boosters and pay $159.99 for a savings of 52%
The best deal is a package that includes five Super Boost WiFi extenders. This package includes a 55% discount and costs only $187.99. With any purchase, you can add an extended warranty to the product for a small fee. This warranty offers lifetime coverage of your extender.
Competition
Before you upgrade to a faster speed from your ISP or invest in a new router, you should try Super Boost WiFi. We also recommend taking a look at some of the competition and similar products that we found.
Linksys Max-Stream Tri-Band WiFi Range Extended
Those who have a disposable income might want to try this Linksys WiFi extender, which costs three times as much as the Super Boost WiFi does. This device comes with built-in firmware upgrades that will automatically download and install any new updates that become available. Though this is a great option for homes with people who love streaming, it's expensive and offers more than most might need, especially if you want to connect a few devices or live in a small home.
Tenda Whole Home Mesh WiFi System
The Tenda Whole Home Mesh WiFi System is a good choice for those with a bit more money to spend, as it costs more than $100, which is twice the price of the Super Boost WiFi. This system comes with three extenders that you can mount on the walls of your home. Each one picks up the original signal and spreads it to a different area. This is capable of working in homes of more than 1,000 square feet and it can connect up to 60 devices.
TP-Link Smart WiFi Router
If you need to replace your WiFi router and also want to extend the range of your signal, consider the TP-Link Smart WiFi Router. Winner of JD Power Awards in two different years, it is compatible with Alexa to let you make changes to your settings and check on your security when you're away from the computer. Some call this one of the best gaming routers because it has LAN ports that work with both computers and game consoles.
GALAWAY WiFi Range Extender
Most affordable WiFi extenders feature a similar design to the Super Boost WiFi, including this GALAWAY WiFi Range Extender that also plugs into an outlet. The four antennas on the top spread an internet signal to more rooms to prevent dead zones. Though this extender costs around $50, it received quite a few negative reviews as it only works in small areas. This extender does not work in larger spaces and may need a second repeater to reach the speed that you want.
Final Verdict
A poor internet signal can wreck your day. That is why thousands of people bought Super Boost WiFi online and use it daily. This small gadget plugs into an available outlet and takes less than 10 minutes to set up. It offers a convenient signal boost that lets you use the internet with less problems.
Unlike routers with built-in extenders and similar devices, Super Boost WiFi doesn't require any cords or cables that you need to drag and spread around your home. You can use it in an apartment, where you share a router with multiple people, or a home where several people all want to stream, download and play at the same time.
Instead of calling your ISP and waiting on hold to talk about your internet speed and spending a lot of money on a new plan, you can get the speed and service that you want with the Super Boost WiFi extender.