What are Tecovas Boots?
You don't need to spend every night in a honky tonk or every day riding horses and working on a ranch to benefit from a good pair of cowboy boots. These boots have a small heel that helps you grip your saddle and detailing around the edges.
When you shop online, you might worry about buying a pair that doesn't look the way they do online in real life.
Before you decide to skip the boots, check out the range from Tecovas. Tecovas makes handmade cowboy boots that are perfect for anything you want to do.
Paul Hedrick was a fan of cowboy boots long before starting the brand. While working on Wall Street, he came up with the concept of a new brand that would offer high-quality boots for all types of customers. Tecovas has a facility in Mexico that makes the boots through an intense process that includes 200 different steps. Not only will you find great cowboy boots made from the best materials, but you'll find a range of apparel and accessories, too. Some of the materials you can choose from include ostrich and lizard as well as suede and calfskin. In our Tecovas boots review, we'll look at the top styles for men and women along with the pros and cons of this brand and where to shop.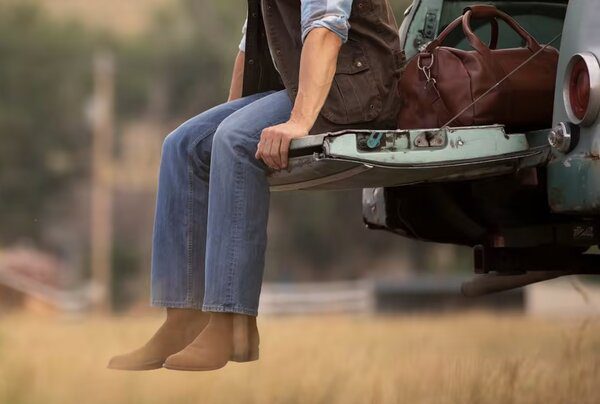 PROS
Made by hand
Suitable for all occasions
Available in different sizes and styles
You get free returns and exchanges
A size chart helps you find your perfect size
CONS
Not available outside of the United States
Some products are pricey
There are limited options for women
BOTTOMLINE
For trendy and classic cowboy boots that last for years, you can't go wrong with Tecovas. You'll find dozens of styles that use different materials as well as accessories and apparel that make you feel at home on the range.

iReviews Shopping Assistant
Find the best prices for this and many other products with our chrome extension
Product Features
Price: $225 and up
Shipping: Free on all orders
Returns: Free within 30 days
Exchanges: Free within 30 days
Size Range: 7 to 14 in men's sizes, 5 to 12 in women's sizes
Military Discount: 10% off
Tecovas Boots for Men
As Tecovas started with cowboy boots for men, it should not surprise you that the brand makes many options for men. One of our favorites is the Cartwright, named for the family from the popular western TV show. Selling for $255, the boots are available in three colors and are taller than other designs to stop right at your calf. If you love cowboy boots but have a hard time getting them on and off, try the Dean. Available for the same price, this boot has a full-length zipper on the side. You can open the boot and slide your foot inside before tugging up the zipper. The Dean has a slightly lower profile and comes in two colors. Other men's boots you might like include:
The Doc ($265): These boots have square toes and use two different shades of bison leather.
The Earl ($245): Designed for roping, this pair comes in three shades and has a classic pointed toe and low profile.
The Jason ($255): You won't have a problem getting your chores done in these comfy boots that have a rubber sole.
The Knox ($215): Suitable for roping, these boots come in four colors and have a wedge sole instead of the traditional heel.
The Emmitt ($395): Many men love these expensive boots, which have a two-tone design made from ostrich.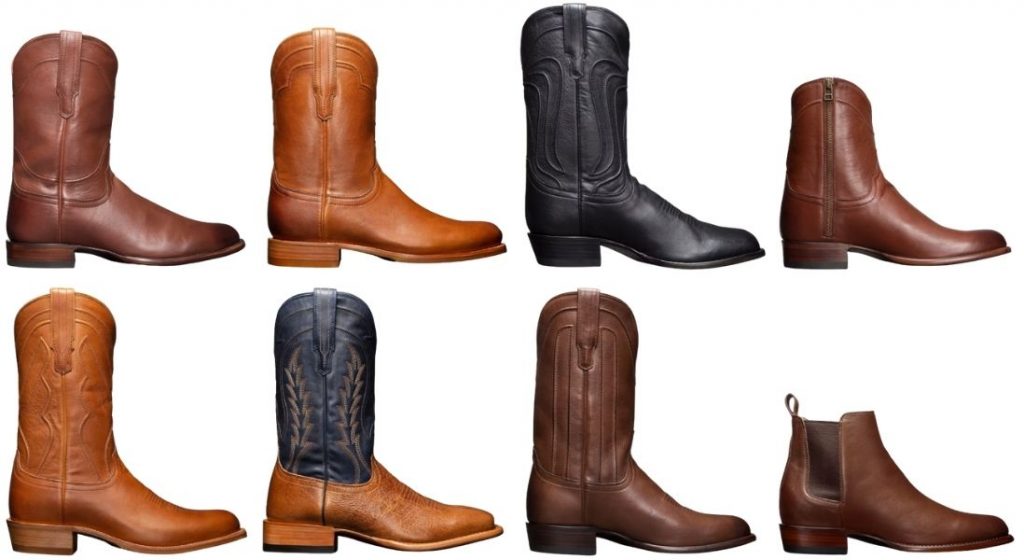 How Can You Use Tecovas Boots?
Before you start dreaming about all of the places you'll wear these boots, make sure that you know how to buy the right pair. Tecovas recommends that you buy the same size that you normally wear as the brand claims its boots run true to size. Men who wear different sizes of sneakers and dress shoes should order their dress shoe size. Women should buy the size they normally wear in heels. The brand also suggests that you size down if you usually wear a half size. If your favorite shoes are an 8.5, try a size eight. Keep in mind that you can return or exchange your boots for free.

Tecovas also offers tips on how to buy belts and jeans. The brand's jeans run true to size and come in multiple sizes. One thing you need to know is that the Slim line has a slimmer cut, especially in the thigh area. You may find it helpful to go up a size or two if you worry that the jeans will fit too tight. When it comes to belts, order the size that fits your denim size. A size 32 belt will fit 29 through 31 waist sizes. These belts also come in sizes that fit men who wear 43 jeans.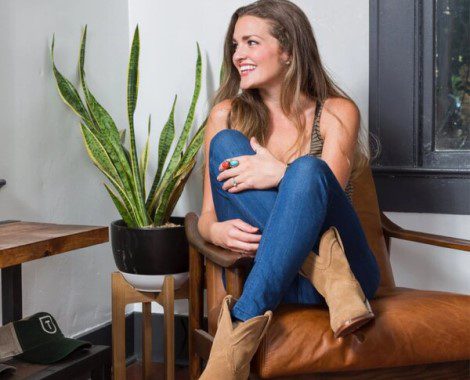 Ordering the size you usually wear helps you get boots that fit well.
Women's Boots from Tecovas
Though Tecovas offers fewer styles for women, don't assume that you won't find a pair you love. The Annie is the perfect boot for women who want a more traditional look. This boot has a classic look with a higher profile and intricate detailing on the sides. Available for $255, this boot also comes in four colors. If you love the cowgirl look but don't like the way tall boots can rub against your legs, go with the Lucy. Tecovas calls this it's suede cowgirl bootie because it mixes the bootie style with the cowboy boot look. These boots come in some fun and unique colors such as wine and gray. You can check out some of the other cowgirl boot styles, including:
The Jenny ($225): With a lower profile and a side zipper, these boots that come in two colors are suitable for daily wear.
The Harper ($275): The combination of equestrian and cowboy designs used in this tall boot will turn a few heads.
The Piper ($225): Made from suede, these boots mimic the classic Chelsea design.
The Zoey ($395): You'll want to strike a pose in this limited edition design that uses real python skin.
The Jamie ($255): Available in several colors, these boots have a traditional design and use goat skin.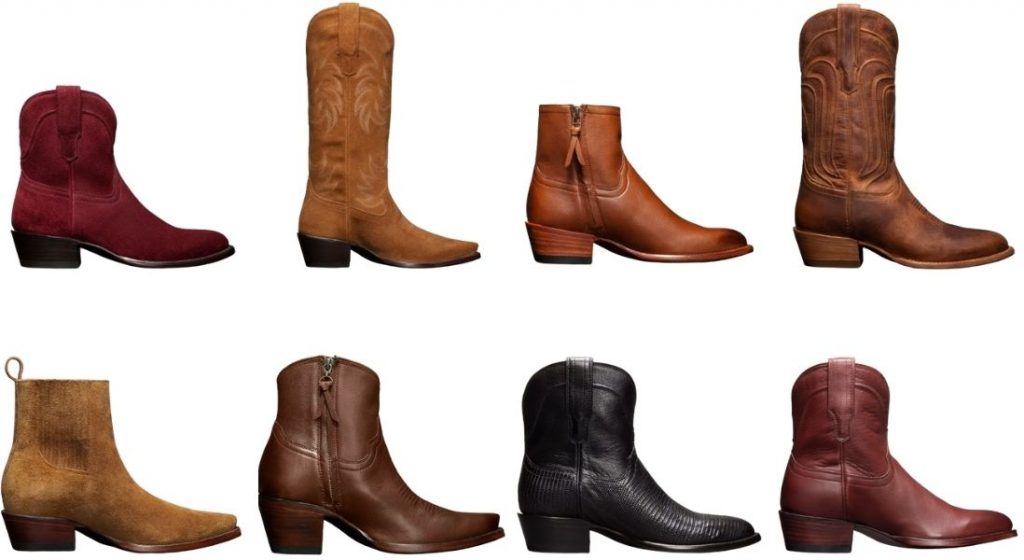 Where Can You Use Tecovas Boots?
Do you love being in the great outdoors and seeing nature all around you? Thanks to Tecovas boots, you can feel comfortable every minute that you spend outside. These boots are perfect for long horseback rides where you want to spend hours with your animal. If you live on a ranch and have tons of chores that you need to do every day, you'll also love the boots. They have a durable sole that keeps you from slipping and sliding and come in different heights to protect your feet and calves. As a bonus, they have loops to get them on and off in a hurry.

Tecovas keeps changing its line to incorporate new trends. You will often find limited edition designs and boots that are only available for a few months. The company also has some that they make in limited numbers such as 500 pairs. Once those 500 pairs sell out, you'll never see the design again. These trendy styles are suitable for wearing to tons of places, including:
First dates and later dates with someone special.
At the office when you want to feel comfy and look stylish.
To grocery stores and when you need to handle other errands.
On the bus or whenever you need to take public transportation.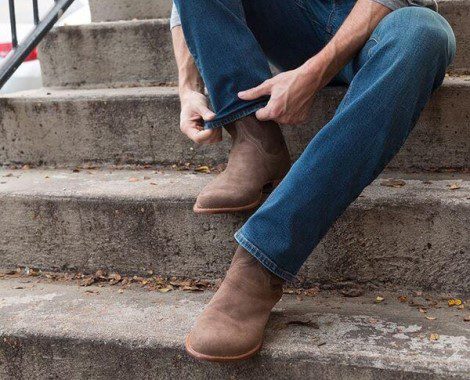 Tecovas boots go anywhere your favorite jeans go.
The Tecovas Restoration Program
There are few things worse than finding a great pair of shoes and watching them fall apart on you. Have you ever owned a pair that you loved but when you want to replace them found that they were no longer available? Tecovas helps you avoid this problem through its restoration program. For just $150, you can send back your boots and let the company completely restore them for you. Tecovas will resolve the bottom with branded materials and both clean and condition the boots before giving them a good polish. You have the option of sending them back inside a box of your own or asking the company to send you a box.

When you choose this option, Tecovas will even send back your boots in a brand new box. Though the program is a little expensive, it's cheaper than buying a new pair and gives your old boots a new look. It usually takes around four weeks after you mail your boots before you get them back. The customer service team can let you know where your boots are in the process and give you an idea of when they'll arrive. Tecovas can restore the most common signs of damage and wear and tear.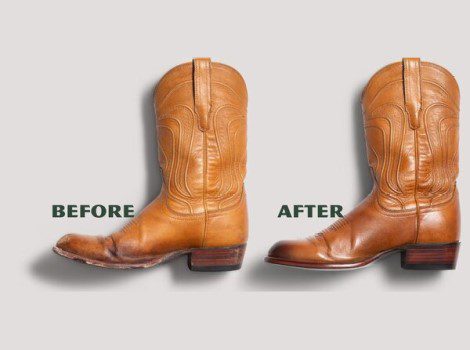 With Tecovas restoration, even the oldest of boots will look new again.
Who's This For?
When you first see Tecovas boots, you might assume that they're only suitable for people who spend a lot of time outside. As the boots are rugged and durable, it's not surprising that many customers turn to the brand when they want to buy boots for work. You'll have no problem riding a horse for hours and mucking out the stalls at the end of the day in these boots. Tecovas makes boots for those who need durable designs that can keep up with them. If your boots show any signs of damage and your warranty is expired, the company has a restoration program that allows you to send them back and pay a small fee. Tecovas will send the pair back to you in great condition.

These boots are also suitable for shoppers who want to hop on the western wear trend. Why buy a cheap pair of cowboy or cowgirl boots that pinch your toes and leave you in pain? These boots fit as comfortably as you want and let you spend the entire day on your feet. You can even dance the night away without worrying about how you'll feel at the end of the night or the next day. Don't forget to check out the apparel and accessories that these companies also make.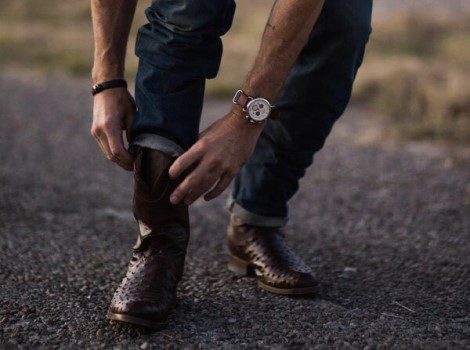 Tecovas makes boots that keep you comfortable in all situations.
Apparel and Accessories from Tecovas
Why focus solely on the company's boots when this brand makes so many other accessories? You may want to check out the apparel first, especially if you love western wear. We like the Cotton Twill Pearl Snap Shirt that has a classic design with pearl snaps on the pockets. It's available for $88 and comes in both Onyx and Snow. If you're a fan of plaid, the Brushed Cotton Shirt has a similar look and sells for the same amount. You can choose from multiple patterns, including red and blue or white and gray. There's also the Denim Trucker Jacket for $125 that will keep you warm and go everywhere you go.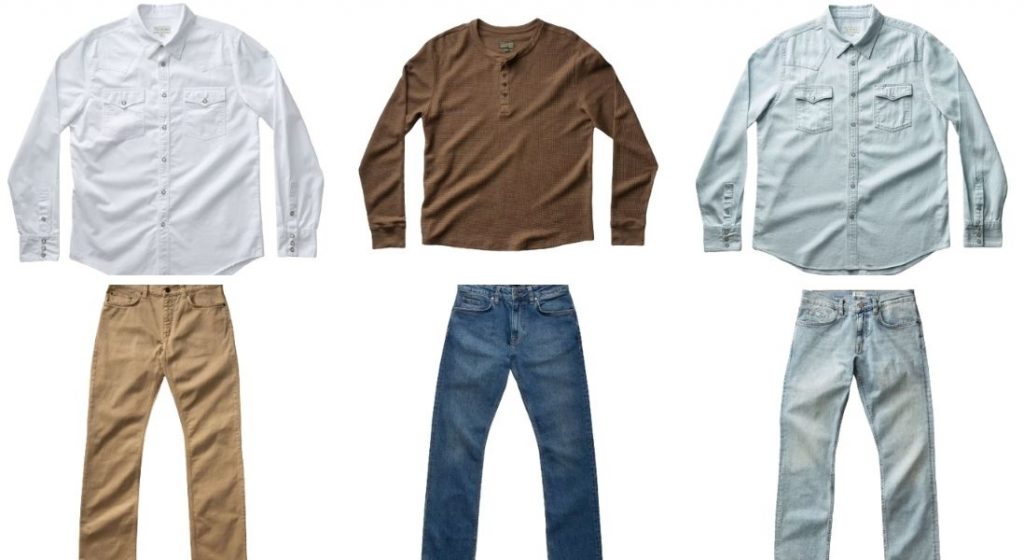 Men and women who love traveling like the bags from Tecovas. With the Hanging 2-in-1 Kit for $115, you get tons of space for your belongings. This bag folds flat for storage and has lots of interior space for clothing that you need to hang along with multiple pockets on the outside. The Weekender is one of those bags that you buy for life because it will last for years. Available for $285, it has thick and durable leather handles on the top along with a strap that lets you carry it over your shoulder. This bag has more than enough space for everything you need for a weekend away. We also like the Classic Tote for $135 and the Large Duffel for $395.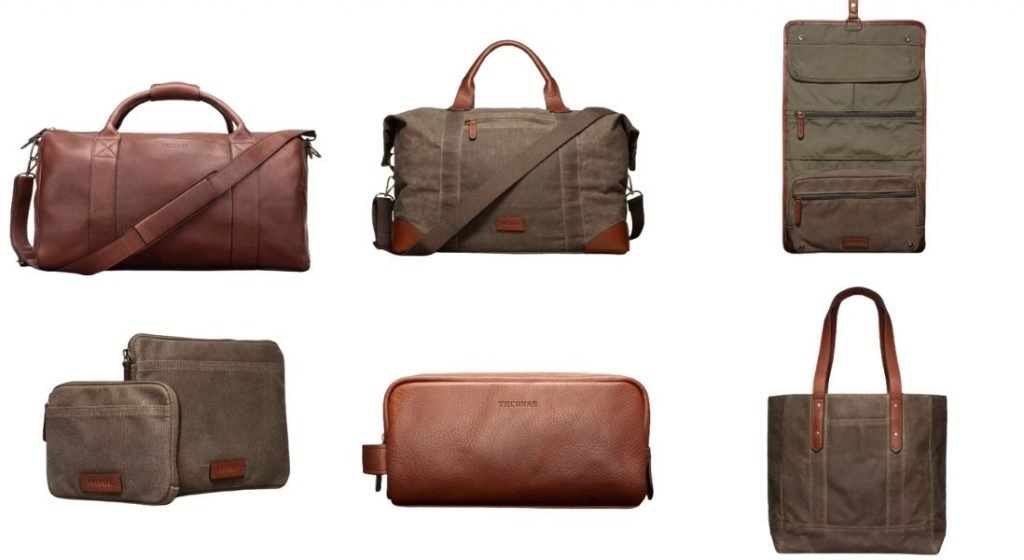 When you invest in one of the wallets from Tecovas, just imagine the looks you will get when you pull out a wallet that matches your boots. These wallets have all of the room that you need while on the go, including slots for your cards and a compartment for your money. The Card Cases are the most affordable at $45 and are just large enough for your most important cards. For $55, you can order a Bifold Card Case that has more storage space and comes in multiple colors made from real calfskin. Many men also like the brand's Ostrich Billfold, which sells for $145 and comes in colors such as Pecan and Midnight.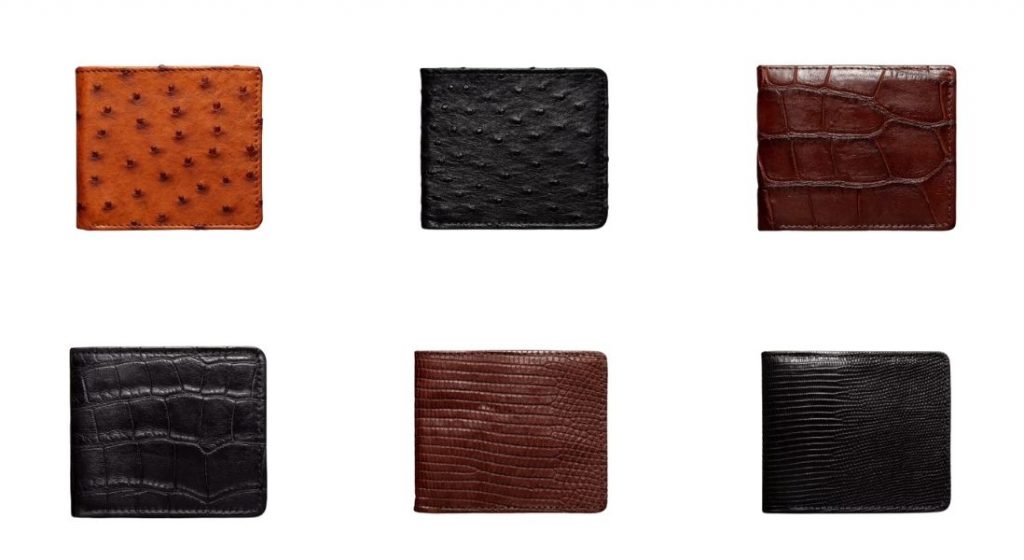 Tecovas also makes accessories that you can use on the ranch or in the city such as the Bronco YETI. Retailing for $40, this insulated cup holds 20 ounces and can keep drinks cold for hours. It comes with the Tecovas logo on the front. With the Leather Travel Kit for $85, you can create the ultimate dop kit to grab and go during an emergency or just keep your personal care products organized on vacation. If you have a hard time putting your boots on and taking them off, the Boot Jack is perfect for you. It takes the pressure off your back and helps you easily slip into or out of your boots. You may want to invest in one of the Boot Inserts, too. Made from cedar, the inserts come in styles for men's boots or women's boots. Once you put the insert inside your boot and adjust it, it will stretch your boot and make it last longer.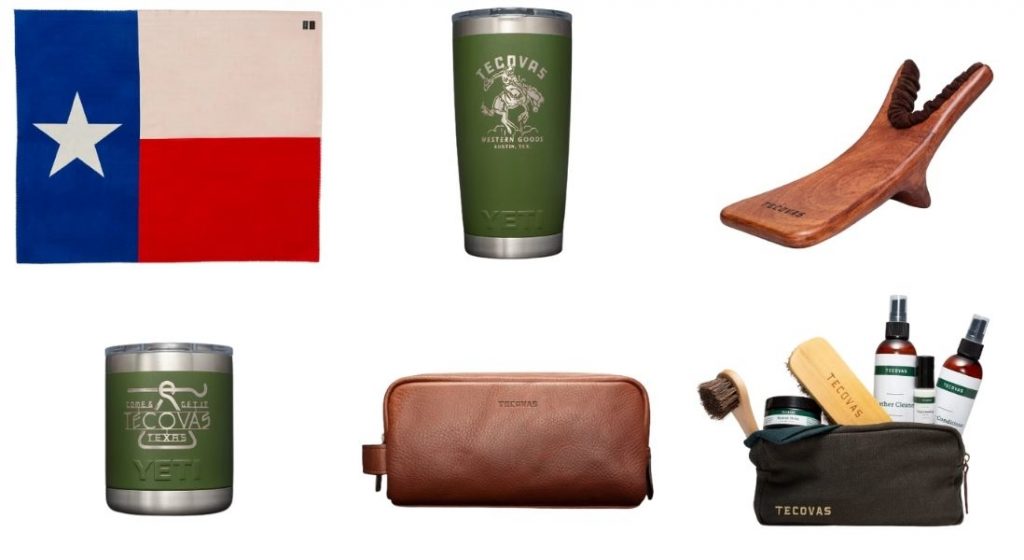 Should You Buy It?
You could probably tell from our Tecovas boot review that we're fans of this brand. Though the company is still new, it has tons of positive reviews from customers who loved their boots and bought multiple pairs. Some of the top reasons we think these boots are worth the price includes:
Tecovas has a restoration program that will restore your boots and make them look new again for just $150.
All of the boots come from expert craftsmen in Mexico who have years of experience making boots by hand.
You can choose from classic designs and some trendy options.
There are occasionally free contests that help you win free prizes and gift cards when you enter.
Tecovas has a military discount that helps anyone in the military save money.
If you buy boots in the wrong size, you can return them for free or exchange them for a different pair without spending a dime.
The site offers free shipping on all purchases every day of the week.
Tecovas uses high quality and durable materials such as calf and goat skin and ostrich and alligator.
You can sign up to get advanced notice of new and limited edition boots.
The site sells both boots and western wear as well as accessories such as bags and wallets.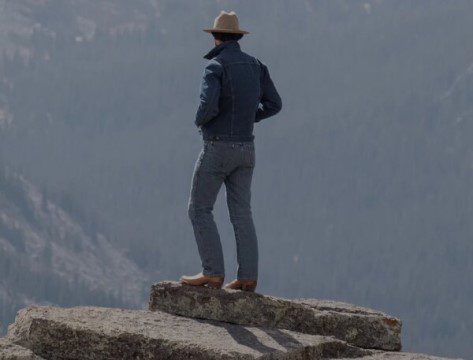 Don't forget about the bags and other accessories that Tecovas makes when you buy a new pair of boots.
Cons to Consider
We think that you should always consider the pros of a brand before you buy, especially if you plan on spending so much money. That is why we wanted to include some cons in our Tecovas boots review. One issue is the retail price of these boots. While ostrich boots and designs that use similar materials from other brands can cost $500=$1,000 or even more. Tecovas keeps its prices down but still charges $225 or more for most pairs, which may not fit your budget. As the company only ships inside the United States, foreign customers cannot order from the site.

Some customers complained about the lack of options for women. While the site has dozens of pairs for men, it has a much smaller selection for women. You will notice this changing in the future as the brand introduces new designs. Tecovas even released its first limited edition boot for women, which the company limited to just 500 pairs. We also found that some customers complained about the fit of these boots. If you have never worn cowboy boots before, you may find that they feel tight and pinch your toes. You can stretch them out or wear them with insoles for a more comfortable fit.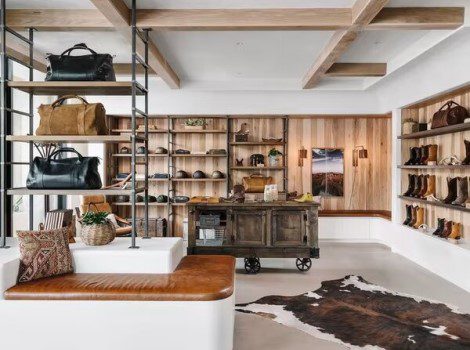 Some customers also complained that the stores had a different selection of boots than the site did.
Where to Buy
Finding cowboy boots is as easy as looking online for a pair, but the best place to find Tecovas boots is right here. Our link, which you can use after reading our Tecovas boots review, takes you right to the official site. Click on The Outpost to load the company's blog. This is where you'll find fun articles that cover topics such as how to pick a new pair of boots and the best ways to care for them. You may want to scroll down to find the newsletter box, too. Signing up helps you learn about limited edition and hot new designs.

We also like that Tecovas has a gift guide because you may want to buy things for other people but don't know where to start. This section has a full list of gift ideas for $100 or less and links to different gifts such as wallets and items for pets. We recommend looking over the fit guide if you aren't sure what size you need and using the reviews section to see how other customers felt about the company's boots and other products. You'll even find links to the military discount that Tecovas offers and its stores.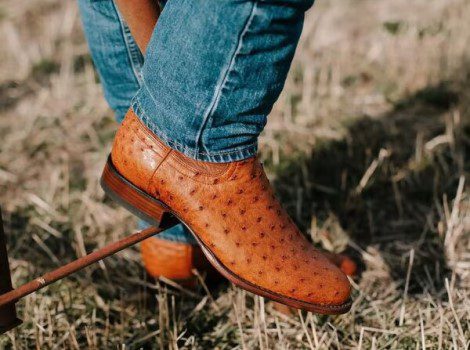 All Tecovas boots use durable materials that last for years.
Competition
When you search online for cowboy boots or cowgirl boots, you'll find tons of sites that promise they have the best pairs. We know that it's hard to view the quality online, which is why we take a detailed look at the Tecovas competitors below.
CUERO
One of the more recent additions to this field is CUERO, which makes cowboy boots for men. The founders of the brand lived and worked in Houston where they saw and wore cowboy boots nearly every day. They spent years looking around the world for the best boot makers and decided to work with a facility in Mexico. All of the boots from this brand pass through the hands of more than 500 men and women and go through 220 steps before they reach you. CUERO sells both traditional cowboy designs and work boots that look like cowboy boots but keep you safe at work.
Ranch Road Boots
Why choose between stylish and traditional boots when Ranch Road Boots will help you have the best of both worlds? This website focuses more on the latest trends and uses models in different settings to show you how you can rock all of the company's boots. If you aren't sure which boots are right for you or what size to choose, you can schedule an online fitting with an expert. There are often contests where you can win up to $500 in gift cards and promo codes that take as much as 20% off the cowboy or cowgirl boots that you love.
Ariat
Many people think of Ariat when they think of cowboy boots because this brand has a long history of making and offering boots. When you join the brand's family and sign up for emails, you get a 10% discount that works on orders of all sizes and all boots. There is a link to help you find a local store and a link that helps you with any questions you have. We recommend that you check out the western boots that feature classic details and fun accents. You'll also find tons of western apparel such as denim and shirts that you can rock with your boots.
Boot Barn
Whether you want a simple pair of boots or a more elaborate pair, Boot Barn is a good place to start your search. We like that this site has a wide range of boots for the kids in your family. You may even find boots for them that match your own. Boot Barn has a rewards program that gives you $25 back in the form of coupons that you can use on future purchases each time you spend $100. This makes it easy for you to save money when you buy a pair of boots for yourself today and a pair for a loved one later.
Final Verdict
It seems as though cowboy boots go in and out of style every few years. If you live in the south, you know that you can always rock a pair. They're great for wearing with jeans and a tee when you need to get a little dirty but can also go with other clothing. Why not create a fun and flirty look with cowgirl boots and a mini dress or pair your favorites with a little black dress for a formal occasion? Cowboy boots are even popular at weddings as some grooms ask their ushers to wear the boots with their tuxes.

Though you have plenty of options as to where to find and buy cowboy boots online, Tecovas ranks as one of the best brands. Not only can you use the site to find cowboy and cowgirl boots in multiple sizes and styles, but you get free shipping on your order and the option to return or exchange any item for free. When your boots need a little help, take advantage of the restoration program to give them a second chance at life. You'll also find loads of clothing and accessories that go with your boots. Once you finish our Tecovas boots review, head to the site to live out your western dreams.