Vegamour GRO Scalp Detoxifying Serum Review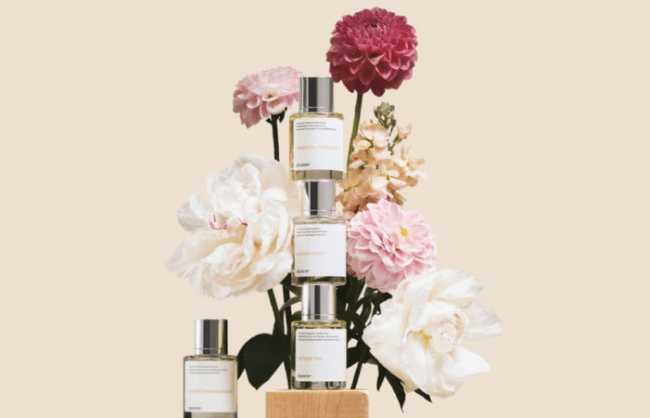 What is Vegamour Hair Serum?
Maybe you have hair that isn't quite as thick as you want or tresses that just lie there. Vegamour is a beauty brand that claims to help you restore your hair.
Though the brand only sells products online, it has a wide range of serums that work on all types of hair. Customers love the brand so much that more than 170,000 of them follow the company on Instagram after seeing Glamour and other websites talk about them.
Founded by Dan Hodgdon, the brand believes in making vegan beauty products that are suitable for everyone. Though Vegamour put an emphasis on hair care products, the brand now offers products for your lashes and brows in addition to your hair.
All products use scientific principles and are cruelty-free as well as vegan.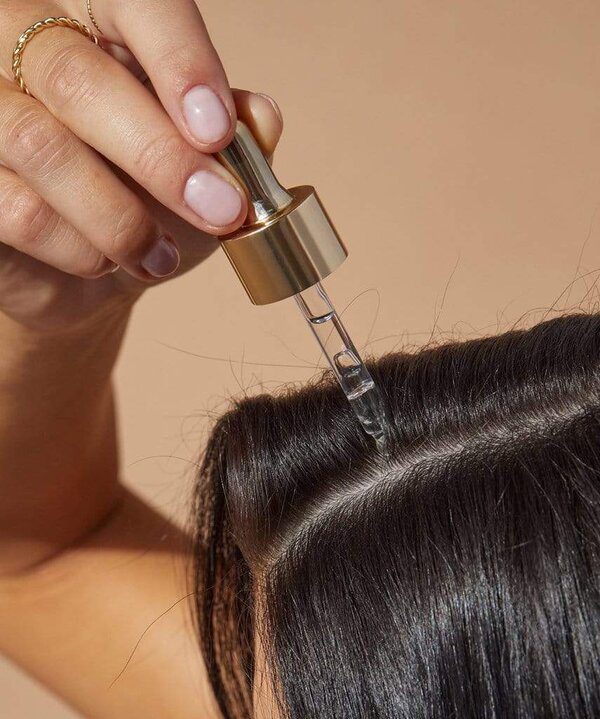 PROS
Tons of hair serums and other products
Vegan-friendly
All products are ethically sourced and use natural ingredients
Suitable for both men and women
Orders of $50 or more qualify for free shipping
Has subscription plans available for all products
CONS
Some products are expensive
Can take a long time to see results
May not work as well as you expect
BOTTOMLINE
No matter what types of problems you have with your hair, Vegamour has the products that you need. Sign up for a subscription or buy individual items and get free shipping on all vegan hair care products.

iReviews Shopping Assistant
Find the best prices for this and many other products with our chrome extension
Product Features
Price: $50+
Shipping: Free on orders of $50 or more for customers not in the rewards club
Serum Size: One fluid ounce
Subscription Discounts: 15% off
Payment Plans: Through affirm
Warranty: 90 days, money back
GRO Scalp Detoxifying Serum
If you aren't properly cleaning your scalp by using a clarifying shampoo occasionally, your scalp can have buildup. Build-up is natural and is just oil, dander, and other products not being properly washed away. Another big culprit of build-up is gel.
Since I am a person who uses gel almost daily, a serum that gently breaks down the gel and gives my scalp a fresh start is perfect. This serum is recommended to be used once a week and followed up with the other GRO serums and foams to achieve optimal results.
When my GRO Scalp Detoxifying Serum arrived, the package was gooey inside. Somehow, the tube was oozing out the product despite it being tightly wrapped in its plastic protective seal. Despite this, I still couldn't find where the leak was coming from so I proceeded to use it anyways.
I used the scalp detoxifying serum on a day where I noticed particularly a lot of build-up from applying too much gel. The formula is a bit more watery than I expected, and I used the entire bottle in one use.
I figured this could also be because of the loss of product from it leaking in the package, so I reached out to Vegamour to let them know. They were understanding of the issue and issued me a brand new one without a problem!
The second package didn't have any leaks, and I was able to get another two uses out of it. The product worked exactly as intended, as the build-up on my scalp was easily washed away. My hair was left with a nice clean feeling with absolutely no more residue. Another bonus is even though it was completely clean, my hair was not left feeling stripped.
Another big pro is that since it actually effectively removes build-up, it can actually promote hair growth as well. A clean scalp is the perfect environment for hair to flourish and start off in its healthiest state.
My only complaint is, in my opinion, it's pretty pricey for the number of uses you get out of it. However, if you consistently have issues with dander and other scalp build-ups, this product may be worth incorporating into your routine.
Vegamour sells one bottle for $38 and drops the price to $32 if you have a subscription.
Other Vegamour Hair Serums
Vegamour made a name for itself with its hair serums, which is why I want to also touch on these products despite me not trying them yet.
GRO Hair Serum
One of the most popular products from Vegamour is its GRO Hair Serum. As the name implies, this serum restores your hair and can help you grow new hair. Made from natural ingredients that include many different types of plants, this serum helps balance your follicles and provides a healthy environment for your hair to grow and thrive.
It is safe enough for you to use every day and does not contain any of the harsh chemicals that can strip your hair's natural oils. The GRO Hair Serum is also perfect for vegans as it doesn't use any ingredients derived from animals.
One bottle comes with one fluid ounce and retails for $52. Through a subscription plan, you pay only $44.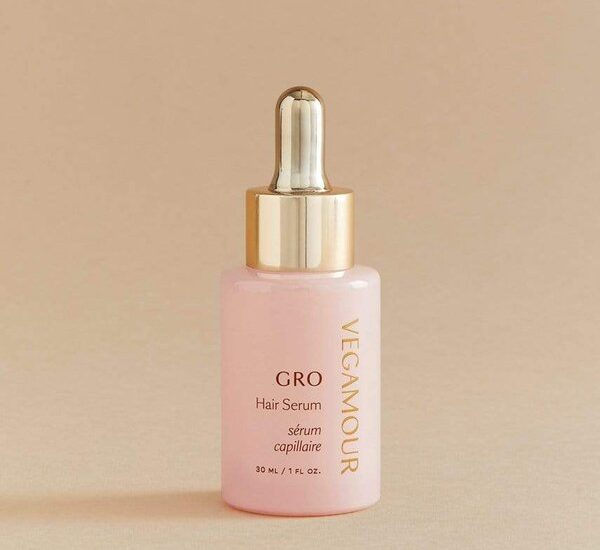 GRO+ Advanced Hair Serum
Vegamour makes this serum for users who want to experience all of the benefits of CBD. Each one-ounce bottle mixes the traditional hair serum with CBD oil. This allows the serum to penetrate through the outer layer of each follicle and reach deep down inside.
CBD has properties that can actually heal your hair from the inside. Many users noticed improvements within 90 days, but it can take up to 120 days before the serum gets to work.
Vegamour offers GRO+ Advanced Hair Serum for $68 per bottle or $58 through a subscription.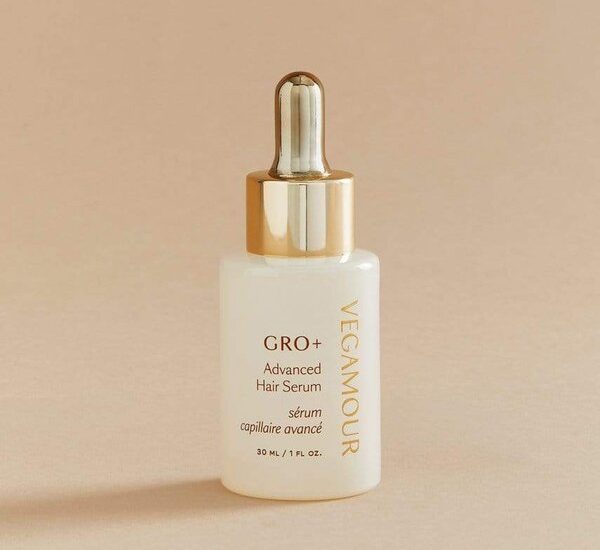 GRO Scalp Detoxifying Serum
Though you may not know if, your scalp suffers damage every day. That damage comes from the environment around you as well as any products you use. Simply using the shampoo for a few months can result in buildup on your scalp. Buildup also comes from any gels or sprays that you use. Vegamour makes GRO Scalp Detoxifying Serum for customers who need to get rid of that buildup and those who want to reduce the damage they do to their scalps. It can remove up to 58% of your buildup in as little as 15 days. Vegamour sells one bottle for $38 and drops the price to $32 if you have a subscription.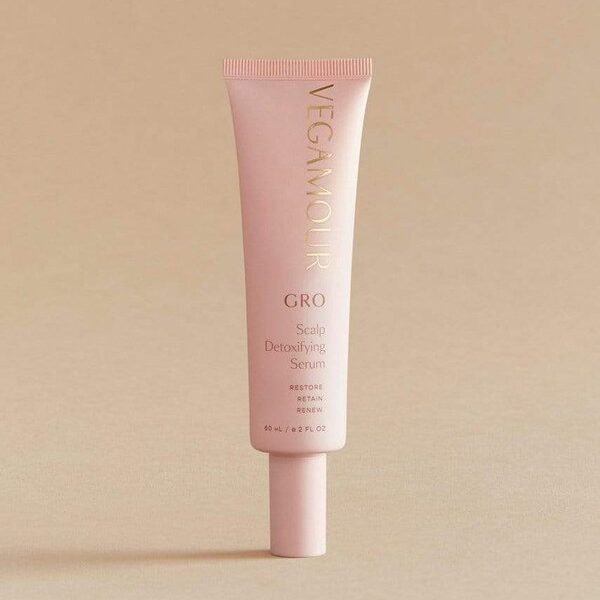 GRO+ Advanced Scalp Detoxifying Serum
Similar to the last serum, the GRO+ Advanced Scalp Detoxifying Serum helps your scalp detox from the toxins and pollutants you're exposed to every day. It mixes the traditional formula with hemp and zinc to create a serum that detoxifies your scalp and encourages your hair to grow. This serum also uses vegan silk that removes buildup without damaging your hair or scalp. You can use it with other serums and products from the brand or on its own. Many users saw results within two weeks. Get one bottle of the serum for $36 through a subscription plan or buy it without signing up for $42.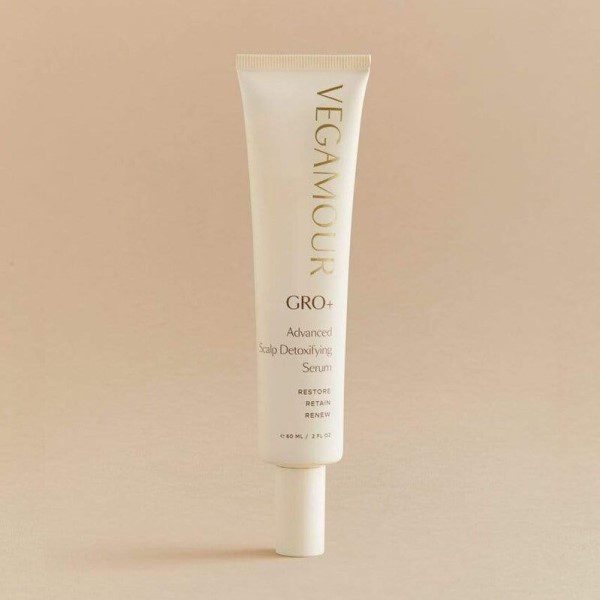 How Can You Use Vegamour Hair Serum?
Vegamour has many products to choose from to help with almost any hair goals you have. It is highly recommended that you use Vegamour products altogether to see optimal results. Although this can get pretty pricey, Vegamour offers kits so you can bundle your favorites while saving money.
You can also take advantage of their rewards program.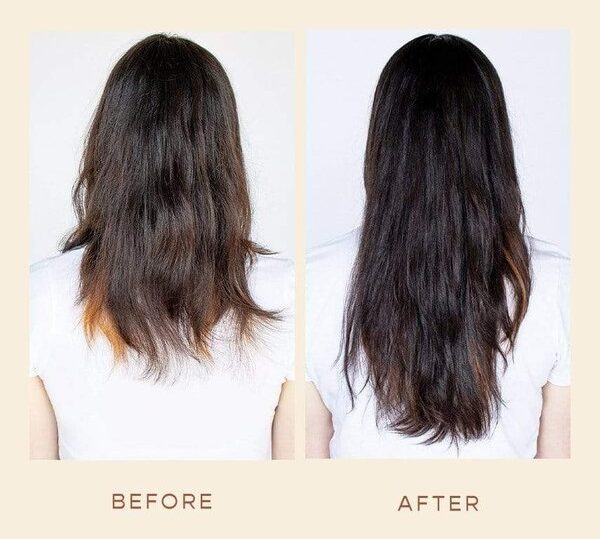 Regular use of Vegamour hair serum can deliver noticeable results.
What is the Vegamour Rewards Club?
Many customers love Vegamour hair serums so much that they try some of the brand's other products and sign up for the reward club. It is free to become a member and helps you earn exclusive rewards.
Members get 50 points as soon as they register an account and 50 points each time they sign up for a subscription. Vegamour awards you these points for each subscription you have but will not give you points if you cancel and then subscribe again. You also get points for doing different things, including:
Joining the Vegamour Facebook Club earns you 10 points.
Following the brand on Instagram gets you 10 points.
Writing reviews for your favorite products helps you earn 100 points per review.
Adding your birthday to your account earns you 100 points each year on your birthday.
You also get one point for each dollar that you spend on the Vegamour website on hair serums and other products. Once you spend $150 or more three times, you qualify for VIP status and get 1.25 points for each dollar you spend.
If you spend more than $300 on five or more purchases, you reach the highest level for members. This helps you get even more points on your purchases along with free shipping.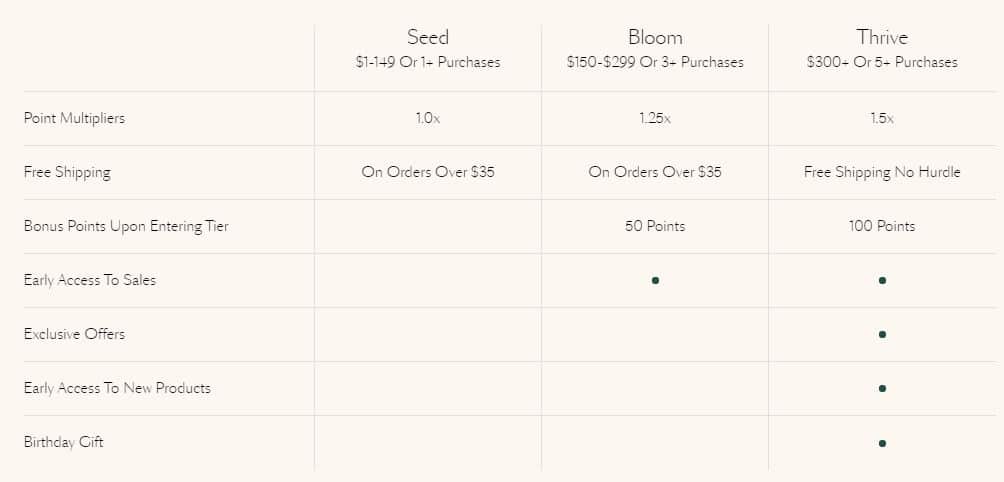 Who's This For?
Trying to find vegan hair care products can feel like mission impossible. There are tons of horror stories online from shoppers who bought from one company that claimed it was vegan and later found out that the brand used ingredients that were far from vegan friendly.
Vegamour guarantees that all of its products are safe for vegans and cruelty-free, which lets you know that the brand does not test on animals. All of the products use a unisex formula that makes them suitable for both men and women, and they are safe for people of all ages to use. Some of the customers we think would benefit from Vegamour hair serums include:
Customers looking for vegan formulas that they can use at home or on the go.
Anyone suffering from hair loss.
People who need a subscription that ensures they get their favorite hair care products on a regular basis.
Customers who can commit to a routine and use the serum once a day for three full months.
All of the Vegamour hair serums use natural ingredients derived from plants.
Should You Buy It?
There are many reasons why Vegamour hair serum is worth the high price tag, including the subscription plans and payment options. When you become a subscriber, Vegamour will take 15% off the retail price of the product and give you free shipping.
The brand also works with affirm to offer payment plans for those who can't afford the high price tags on its products. With a payment plan, affirm divides your purchase into three convenient payments.
All of the hair serums are cruelty-free and vegan-friendly.
Vegamour uses scientific research to ensure it makes products that actually work.
The hair serums work on all types of hair and all textures.
Most customers noticed significant results within 30 days of using the serum.
Although these are some great pros, there are some cons worth considering as well. One of the biggest issues is with the refund policy. While you have 90 days to return any product that you bought, Vegamour says that it can take up to 90 days before you see any results.
If you attempt to return the hair serum, the customer service department might push you to keep it and claim that you need to give it more time to work. Some customers complained that the brand refused to issue them refunds on serums that they opened and used because they were no longer in good condition.
Even if you do love the way the serum works, you need to keep using it. Once you discontinue the product, it will no longer work. Some customers found that they couldn't afford to keep spending so much money on hair care products every month.
You should also keep in mind that customers have different experiences with this brand. While some developed thicker and fuller hair, others noticed no changes. Some have even reported hair loss, so it's important to keep in mind that everyone is different and to respond to what works best for you!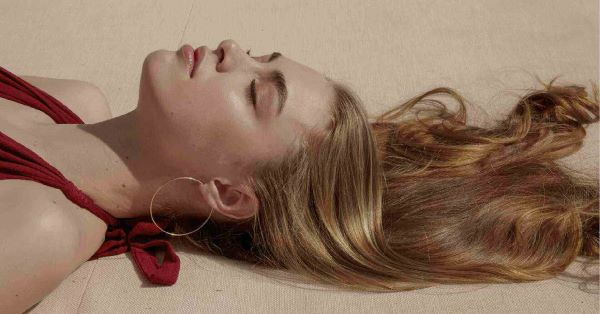 Vegamour works from the inside out to heal your hair.
Competition
While Vegamour makes tons of serums and products to restore your hair, there are other vegan haircare brands that make some nice products.
AVA Hair Care
I recommend that you start your search for vegan products at AVA Hair Care. The brand has category listings that make it easy for you to find products for your hair type and hair goals.
A popular choice is their leave-in conditioner for $29 that you apply to your hair after a shower and soothes your hair for hours. AVA guarantees that all current products are vegan friendly and that all future products will be, too.
Noughty
Though Noughty launched in 2020, it gained many fans since the site went live. Both women and men love how easy the site makes it for them to find the best vegan hair care products.
There are often sales that let you get one item for half off when you buy one for full price. Through the rewards program, you get a free travel-size version of any product the first time that you order as well as points on each purchase you make.
Noughty helps you build a hair care routine that works for you and includes products such as Wave Hello Taming Curl Cream for $10 and To the Rescue Shampoo for the same price.
Number 4 High Performance Hair Care
Number 4 High Performance Hair Care helps you find the products that your hair needs. The site has a mailing list that lets you get 15% off your first order and find out about new products in the future.
Thanks to the mini line, you can buy small versions of most products and try them for a few days before you spend more on a full-size product. There are kits that come with multiple products you can use together and individual items. We like the Fluoro5 Elixer Restore and Repair Oil for $26 that restores damage to your hair.
Lush
Though many customers know Lush for its bath bombs that you drop into the tub, the retail chain also has many vegan hair care products that are available online. Lush also sells shampoo bars that look like ordinary soap but are safe to use on your hair.
All of the products available from Lush are safe for vegans and help you get the hair you love.
Final Verdict
There are many medical conditions that can cause hair loss due to genetics and stress. Vegamour makes it easy for you to find hair serums that help your hair grow back. The brand uses scientific principles to ensure that its products use the right ingredients to help with thinning hair or hair loss. All of the serums are easy to use and only require that you apply them once a day to see results within a few months.
I can honestly say that Vegamour didn't disappoint me, as the product did exactly it claimed it would. There are also so many glowing reviews and impressive before and afters. However, it's pricey, which is a dealbreaker for most.
If you are in the market for vegan hair care products that work on all hair types and the price isn't a dealbreaker, I recommend you try out Vegamour and their hair serums.