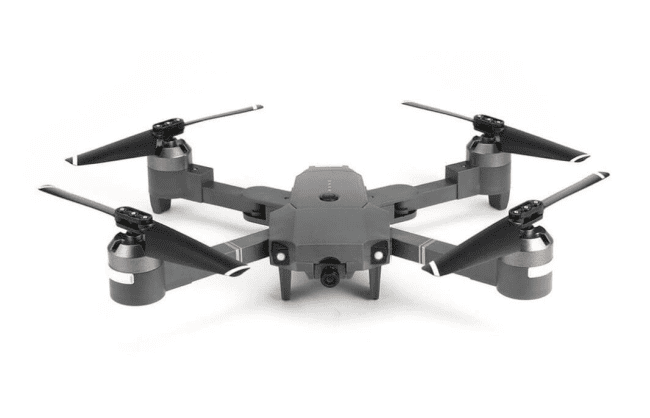 Drones have turned into amazing tools over the last few years. You may have looked at a few drones before but decided not to buy one because of the high costs that can reach over 1000$. That's a worry of the past now with more affordable options than ever available.
One of the best budget options is the Blade720. This drone isn't just cheap as it comes with a sensor that keeps it in the air and a mode that allows you to set its flight path. These little additions make it astonishingly easy to control.
In this Blade720 review, I will look at the product's pros and cons as well as important info that you need to know before you take it into the air. This is a drone that is just right for adults.
PROS
Cheaper build
3D VR mode
HD video quality
Gravity sensories keep the drone upright
CONS
Less durable than other drones
Complaints of battery life
Accessibility
Cheaper parts
What is the Blade720?
The Blade720 is an inexpensive drone that you can use for anything from getting an aerial shot for a photo to simply enjoying a flight on a clear day.
The Blade720 gives buyers access to an app that works with both Androids and iPhones. It even comes with a special 3D VR mode. As long as you have a VR kit it will give you control of the drone via a joystick for an immersive experience unlike any other.
It's possible to even send photos directly from the drone to your smartphone. When you open the app on your phone it allows you to take as many photos as you want. It also captures videos in HD for those times when you want more than just a still image.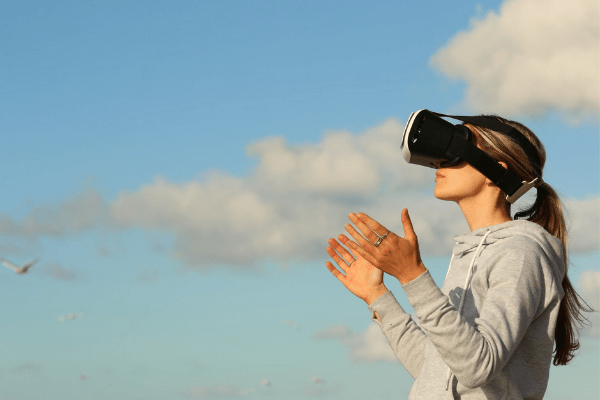 With the addition o a VR kit, you can get more from the Blade720.
How Can You Use the Blade720?
With the Blade720 you can get the perfect angle for selfies and videos to share on the web. With the livestream functionality, you can even share what the drone sees with anyone you want in real-time.
For people that love to travel this is a particularly good drone. Thanks to the ability to set up the Blade720 to follow a set path or even run beside you it's good at catching those shots of nature without worrying about direct control the entire time.
Even pros use this and similar drones to take photos of their clients. It helps them get group shots and make sure that everyone is in the photo from a pleasing angle. The wide range of places you can use this drone is staggering.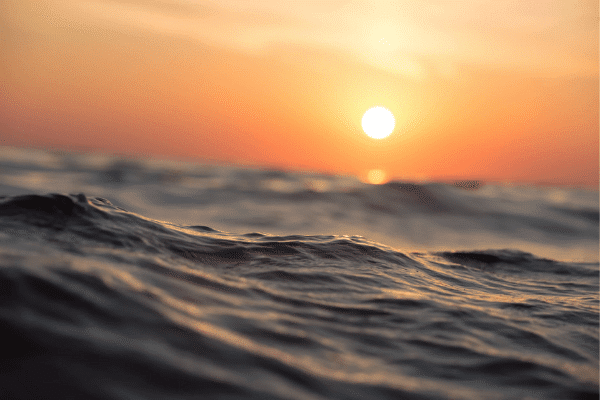 With the Blade720, you can get amazing photos and get closer to subjects than you ever could before.
How to Set Up the Blade720
The Blade720 only takes minutes to get into the sky once it's out of the box. The drone comes with an instructional manual that includes a QR code.
Scanning that code with your phone to download the Blade720 app. This allows you to download the app and use it to control the drone on more than one phone.
Included in the box is a battery that you need to charge first. Once it reaches a full charge, simply plug it into the base of the drone. Once your drone is charged you can access your controls through the app.
The controls have an intuitive design that makes them easy to use even if it's your first time controlling a drone. For the camera, you can press a button to take a still shot and another to take a video. Pressing that button again stops the recording.
Though the Blade720 has a flight time of up to 12 minutes, you may find that taking more photos or longer videos shortens the life of the battery. Heavy usage may lead to a lifespan of 7 minutes.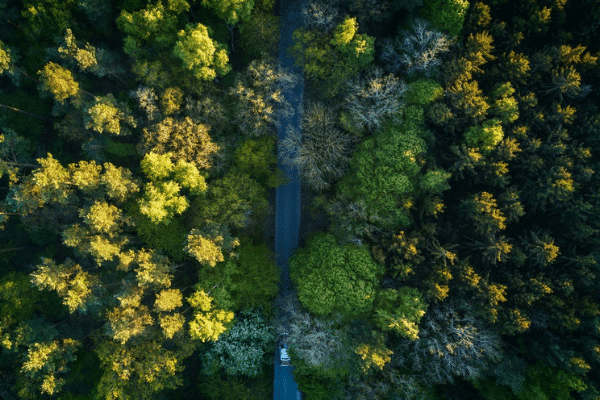 The average flight time of the Blade720 varies based on what you do with it.
Where Can You Use the Blade720?
The Blade720 is so portable you can use it anywhere drones are allowed to fly. When a digital camera can't get a good shot the Blade720 will give you access to better angles.
Some of the places that you can take and use it include:
Birthday parties
Weddings
Family reunions
Business trips
Vacations
In all these scenarios the Blade720 helps you get all the shots that you would otherwise miss and gives you videos that you can share later.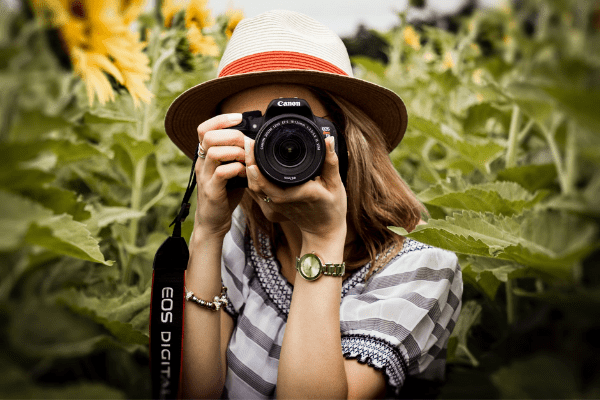 The Blade720 replaces the old cameras that you used in the past.
Is There Anywhere You Can't Use the Blade720?
Flying the Blade720 requires that you follow the same rules you would when operating any type of drone. You generally do not need a pilot's license unless you plan on using it for business purposes. Always remember to check your state laws for this and where you can and cannot fly.
Some of the places you can't use the Blade720 include:
Anywhere that places the drone 400 feet or less from the ground
In places where emergency teams are
Any restricted airspace
Over sporting events
Anywhere people have an expectation of privacy
That last rule is one of the most important ones. You cannot use the Blade720 in any situation where an individual would expect to have privacy. This includes your neighbor's backyard.
Many state and national parks also have laws that prohibit drones, but I recommend asking the park as some will let you use a drone during certain hours.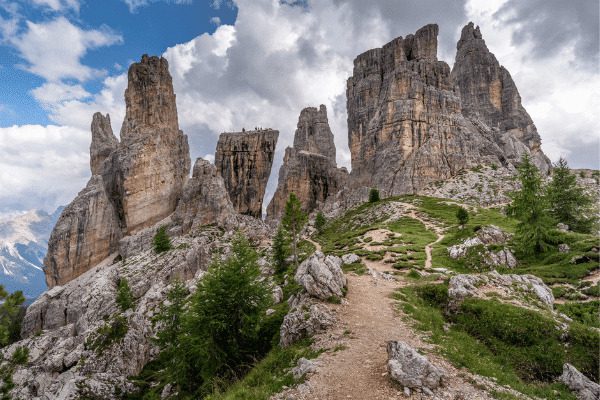 Some monuments and national parks will let you use drones to take videos and photos.
Who's The Blade 720 For?
One massive reason why I recommend the Blade720 is its simplicity. This is one of the few drones that anyone can operate. Even people who have never operated a drone before can have an easy time getting the Blade720 into the air.
The Blade720 is perfect for kids who love drones and parents looking for something they can do with their kids. The ability to set the drone up quickly makes it practical for people who are looking to pull it out and have some fun with it for a few minutes spontaneously. As long as you have a large yard, you can have fun flying it around your home too.
If you want to take group shots and want more control over your camera, this drone can help. As long as you connect it to your smartphone, you can take and share photos in minutes.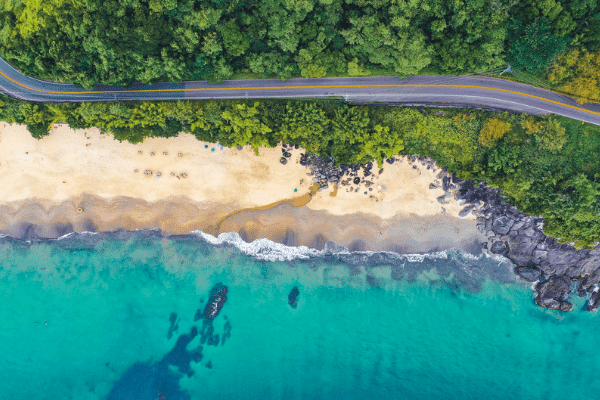 Many people use drones such as the Blade720 to take amazing and impressive overhead shots.
Should You Buy It?
If you have less experience and worry about buying a drone that will take off on its own during your first flight, you should look at the pros and cons of it before you buy it. I wanted to start with a look at some of the reasons why the Blade720 drone is worth the price.
Top Reasons to Buy the Blade720 Drone
The Blade720's built-in night light makes it worth the price alone. This lets you avoid some of the traffic from other drone operators and avoid the dozens of people who are outside during the day. Featuring an LED, this light helps you keep an eye on the drone as it flies over trees and other obstacles.
This drone has tons of modes that you can use when flying. Headless mode makes the drone fly in the same direction you face, high-speed mode sends it flying fast, low-speed mode gives you more control and there is even a low-altitude hold to freeze it in the air.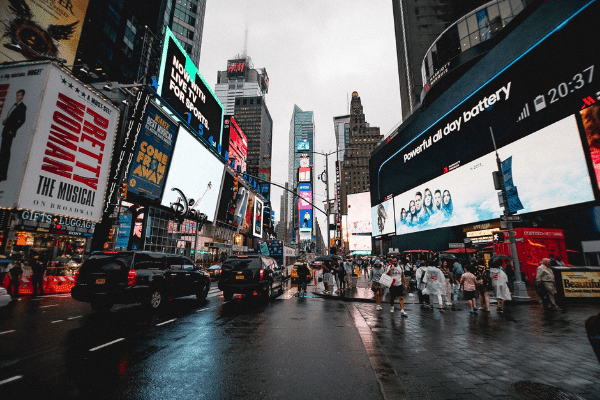 The Blade720 works just as well during the day as it does at night and can work in both cities and the country.
Another nice feature of this affordable drone is the app you use to control it on your smartphone. The manufacturer does not charge for this app, which allows you to download it on more than one device. Instead of only using your new drone with one phone, you can let your family members and friends play with it too.
The Blade720 also allows for incredible videos and photos to be taken. Many drones have blurry cameras not suited for decent quality photos, but not only does this drone feature a 720p camera, it has a wide-angle lens that you can use to take even better shots. Each shot that you take will appear as a new file on your phone that is easy to share.
If you love posting online or making money as a social media influencer, you can set the camera up to live stream too. Any videos that you shoot with the drone will go out to your followers.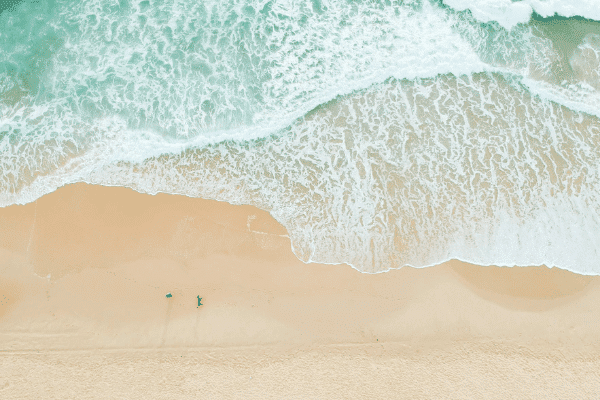 The beach is just one of the great places that you can take the Blade720 drone.
Where to Buy
You can get the best deal on the Blade720 when you buy right here today. With this link, you get a special coupon that cuts the price in half. For only $99, you can get the Blade720 and bring home a drone that is easy to use and meets all your needs. The deals that you can get include:
Buy two drones and drop the price to $159
Buy four drones and get them all for only $249
Get one drone for free when you buy two
Get two drones free when you buy three
With that last deal, you pay only $297 total for five drones, which drops the price to less than $60 per drone. Though the other deals help you save money, that is the best deal that I have found.
No matter what deal you pick, you can use this link to get free shipping and handling too. Only this link includes these deals and savings.
Worried About Buying the Blade720?
Many people worry about buying products online, especially electronics, but that doesn't mean that you should worry about buying the Blade720. Recently the company increased the shipping time, which both helps you get it faster and lets you request a refund if you don't like the drone.
Your purchase of a Blade720 can now also come with a three-year warranty at the checkout. After deciding which set you want to buy, you will enter your contact info and payment details. When you scroll below the payment section, you will see the option to add that warranty.
The Blade720 warranty covers all types of damage for three years. This includes parts that arrive broken when you get it and propellers that wear out the first time you use them.
Competition
DJ Mavic 2 Pro
The Mavic 2 Pro was designed by DJ for those with more experience. Priced at more than $1,500 this drone is expensive. This is a drone that can help you with commercial shoots and when you take photos to sell.
A built-in sensor helps the drone identify obstacles in its path to change its flight plan without input from you. The drone also comes with a controller that lasts for up to 135 minutes on a charge.
Holy Stone 2K FPV RC Drone
The 2K FPVRC Drone from Holy Stone has a heavy body but features a wind-resistant exterior that ensures it stays in the air when gusts of wind go by. The propellers come already assembled on the drone's body but fold against the sides to save space and make it easier to carry.
With the built-in GPS positioning, you will always know where your drone is if you lose sight of it. It also features an adjustable camera and 18 minute flight time.
DEERC D50 Drone for Adults
The DEERC D50 Drone for Adults costs a little more than the Blade720 but includes a 90-degree adjustable camera with a 180-degree wide lens to capture wider shots and angles. Designed for beginners, the drone has a one-key start button that lets you fly it into and through the air with one push of a button. The low power alert lets you know when the battery is low to avoid any unexpected drops from the air, and it has an altitude hold mode.
Lumsburry Mini Drone for Kids
The Mini Drone for Kids from Lumsburry is built so kids can simply hold it in their hands and toss it into the air. The speed and direction they choose will determine where it goes and how fast the drone flies.
It features a rechargeable battery that takes only 40 minutes or less to charge. Parents like that the drone's shell is sturdy enough that kids can grip it but bouncy enough that it won't sustain damage when it hits the ground.
Final Verdict
Many of those drones are so hard to use that most users crash on their first time out. Some companies do not cover crashes either, which leaves you wasting your money. If you want a drone that is easier to control but will still work with your smartphone, check out the Blade720.
Thanks to the headless mode, you can change how you give the drone directions. It can follow the same direction that you face or have the directions reversed.
You will also find an LED night light that comes in handy during nighttime flights. Not only does the light help you keep an eye on the drone, but it also reduces the risk that you might lose it in the dark.
Though some found that it only flew for 10 minutes before the battery ran out, it has a maximum flight time of up to 12 minutes. With a high-definition camera and other great features, the Blade720 might be the best drone for you.