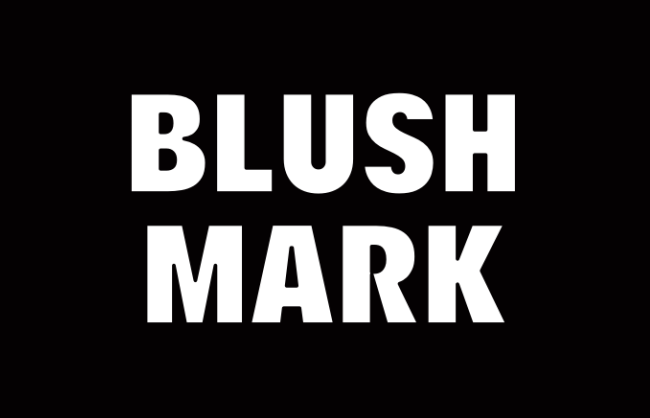 What Is Blushmark?
Blushmark is an online fashion website and mobile app that offers over 10,000 styles for an extremely affordable price. While the site focuses in majority on womens clothing, the site also offers a fairly wide selection for mens clothing.
Consumers love that Blushmark offers a wide range of sizes between XS-3X, as well as items for different body types. While many affordable, fast fashion websites can be scams, Blushmark customers are typically happy with their purchases. While the quality may not always be top notch, for the price, you can't afford not to try Blushmark.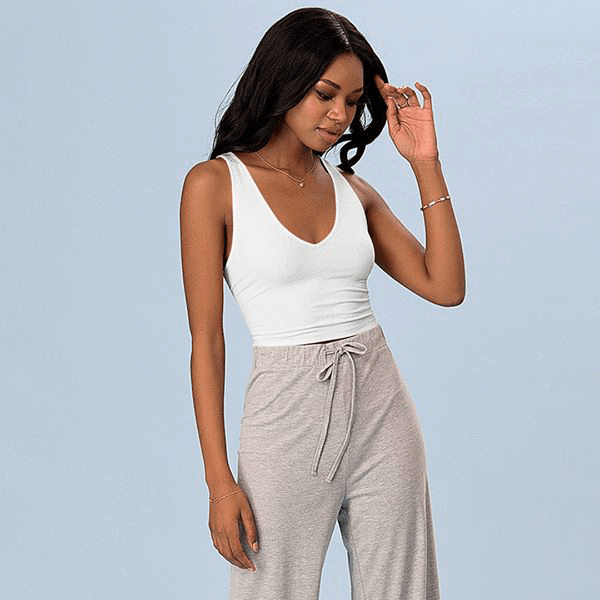 PROS
Extremely affordable
Wide range of women's clothing
Wide size range for all body types
Trendy outfits that alternate every day
Free delivery on orders over $49
Online website and mobile app available
CONS
Refunds and returns not often available
Items often differ from pictures
Many items are not good quality
Fast fashion is often bad for the environment and unethical
BOTTOMLINE
Blushmark is an online women's clothing store that offers a wide, rotating selection of items for exceptionally low prices. While many fast fashion websites can be a scam or offer very low quality items that differ from those pictures, many customers have been pleased with their Blushmark purchases.
Blushmark Features
Clothing and accessories typical range from $3.99 to $25.99
Shipping free on orders over $49
New items drop on the website daily
A mens collection is available as well
Sales occur very often, ranging from 30% off to 70% off sitewide
Curve & plus sizing options are available
Free rush shipping on orders over $149
Blushmark Products
With new styles added to the site daily and 10,000+ items, the only issue you may find while shopping Blushmark, may be being overwhelmed with too many options. Blushmark makes it simple to navigate the site and find what you are looking for by offering categories such as, best sellers, offers, two-piece sets, new new, FW22, tops, bottoms, curve & plus, and more. Whether you are just browsing or looking for a specific item, Blushmark has it all.
How Can You Use Blushmark?
You can use Blushmark to find nearly any clothing item you are looking for. Whether you need trendy new sneakers, a layered necklace set, fuzzy socks, a wedding guest dress, or a workout set, Blushmark has it all. As opposed to specialty clothing stores, Blushmark offers an extremely wide assortment of clothing pieces, shoes, and accessories to fit any aesthetic. With items starting as just $1.99, Blushmarks prices can't be beat. This takes the stress away of finding an item you love but not wanting to spend an arm and a leg.
Blushmark does not stick to one clothing style, they offer trending pieces for the girly girl, the gym rat, the corporate woman, and everyone in between. This saves the time it takes to look through multiple stores and websites to find everything you need. While Blushmark does not currently offer children's clothing, they do offer a men's line, making it simple for anyone to find items they love.
Where Can You Use Blushmark?
Using Blushmark from anywhere is simple. If you are at home, you can simply go to the Blushmark website (listed above) and begin browsing their wide selection of items. If you are on the go, maybe commuting on the subway or on your lunch break, you can simply look at the mobile site, or download Blushmark's free mobile app. The site is updated daily and has many selections and categories, as well as a search bar to help you skim through the tens of thousands of pieces available for purchase.
Who Is Blushmark For?
Blushmark has such a wide variety of items at such a low cost that virtually anyone can shop their website. While the quality can vary, at such a low price, it can't be beat. Blushmark is great for those who love fashion but do not have the deepest of wallets. Some of the customers who may find Blushmark worth their while include:
College students on a tight budget
People who want to try out new trends and styles without breaking the bank
People starting new jobs who do not have the right attire
Guests to special occasions who want an outfit they will only wear once
Anyone who loves online shopping but hates spending a lot of money without knowing how it will look on them
Should You Try It?
The general consensus between reading item reviews on Blushmark and reading website reviews across multiple sources is that Blushmark is worth a shot. While items may not ALWAYS be exactly what you hoped for and quality may vary, consumers agree that the price cannot be beat.
While fast fashion tends to be a very unethical industry that creates a lot of waste, not everyone can afford to shop at high-end, ethical shops. Blushmark offers such low prices and such a wide selection, if you seem to find items you like, it is worth it to capitalize on their sales and give them a try!
Cons to Consider
Obviously, Blushmarks' low prices come at another cost. The 2020 brand's merchandise are manufactured in China for extremely low production costs. For this reason, Blushmark and other fast fashion vendors are considered very unethical because they encourage unfair wages, environmental waste, low quality textiles, and fast turnover. Furthermore, Blushmark does not have a clear refund policy and they do not offer exchanges.
Where to Buy
Blushmark items can only be purchased directly from their online store. They offer multiple methods of online shopping which makes it easier for consumers to find what they need, no matter the method. Between an online store, a mobile site, and a free downloadable app, there are many ways to shop Blushmark. Blushmark also makes payment simple by offering credit and debit card options, as well as Afterpay, Klarna, and Applepay.
The Competition
Shein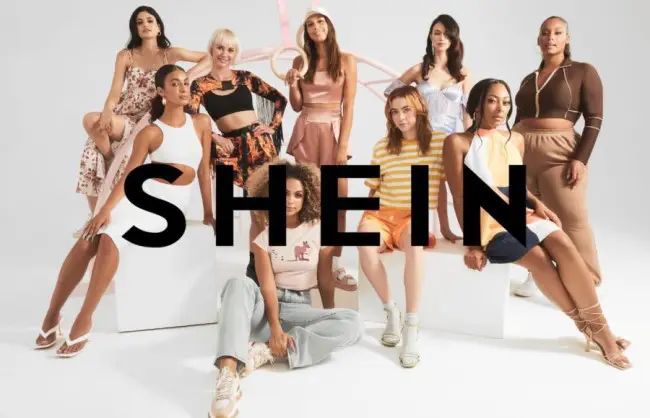 Shein is the most well known and popular online fast fashion site on the internet right now. Their extremely low prices and wide selections of womens, mens, and childrens clothing make them a sought after choice for anyone on a budget. While Shein also has many issues with fast fashion and unethical allegations, they have begun to take accountability and offer more sustainable items. Shein constantly is growing their inventory, now offering home decor, kitchen utensils, makeup, stationary, outdoor and garden materials, and more.
Romwe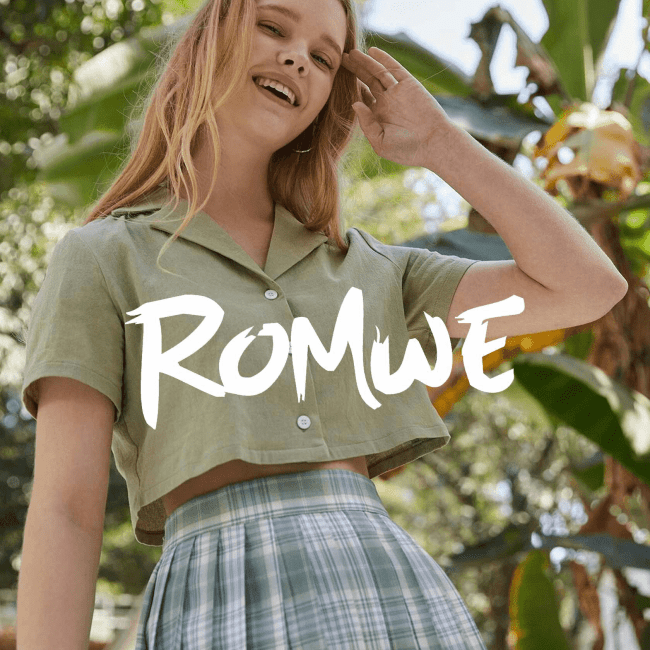 Romwe is another popular fast fashion website that is extremely similar to Shein, the sites even have an overlap in some of their items. With free shipping on orders over $19, and fabulous sales, it is no surprise that this is a fan favorite. One major difference is that Romwe recently faced a lot of backlash about unethical practices, yet they failed to provide information or make any changes. The site offers men and womens clothing, but no childrens options at the moment.
Forever 21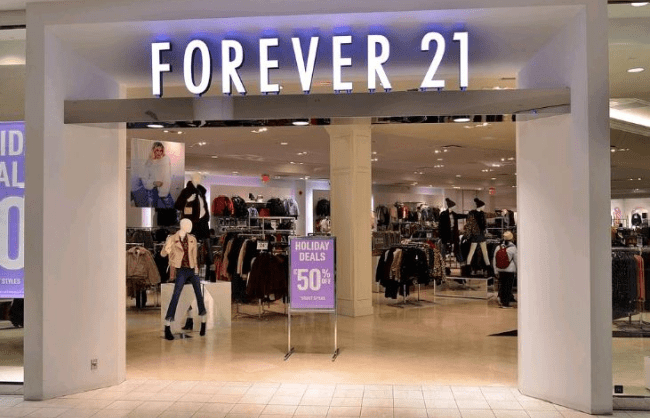 Forever 21 is a fast fashion company that differentiates itself by having in-person stores, as well as an online shop. While Forever 21 has comparatively cheap clothing to other stores, they are a little more expensive than Romwe, Shein, and Blushmark. Customers love that they can try things on before purchasing, but the size of stores and the selection ranges vastly by location. Forever 21 used to receive a lot of negative press surrounding their unethical practices, but the brand has grown to include more sustainable options in recent years.
Final Verdict
If you are on a budget or simply do not want to spend an entire paycheck on trendy new clothes, Blushmark is certainly worth a shot. The site seems to have better reviews than competitors and it is not an internet scam. While quality may not always be high, you can't beat the price. I would suggest going through the Blushmark website and seeing if the prices and styles fit your liking and giving it a try!
Resources and Further Reading