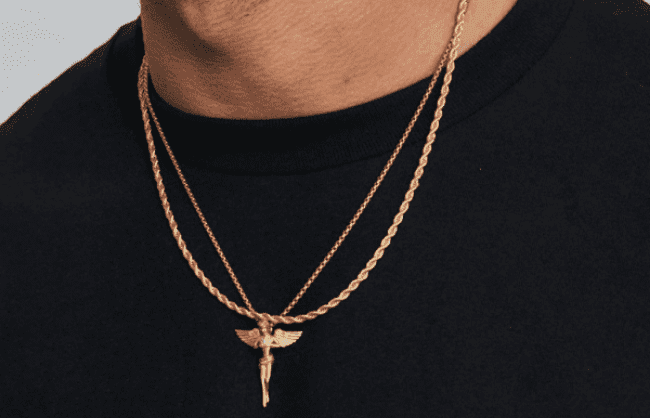 Craftd London Review
Jewelry pieces from Craftd London are not flashy or covered in precious gems, but they do stand out just enough to catch the eye. Aimed at masculine expressing individuals, Craftd makes smaller, sort of modest pieces that could go with almost any outfit.

Perfect for the person who wants something to add just a little bit of extra flair to their outward appearance without it taking over completely. With designs based on mythology and self exploration, Craftd London manages to impress without breaking the bank.

I had an overall very pleasant experience with my piece from Craftd London. My package shipped very quickly and my pendant looked great with pretty much everything I own.

In this review I will take an in depth look at Craftd London's products, branding and website as well as going over my own unboxing and testing experience. I'll also take a quick look at any alternative brands you may be interested in to know if Craftd London is right for you.
PROS
Stylish
Chain is very durable
Shipping is quick
Find your Craftd page
Pricing is fair
Free shipping for orders over $100
CONS
Some pages on the website don't work
Unsure about the lifetime warranty
Smaller chains are harder to hook
Website has a lot of pop ups
BOTTOMLINE
Craftd London creates some of the best jewelry for their target market. Pieces are stylish, yet not too loud as to distract from anything else you wear.
What is Craftd London?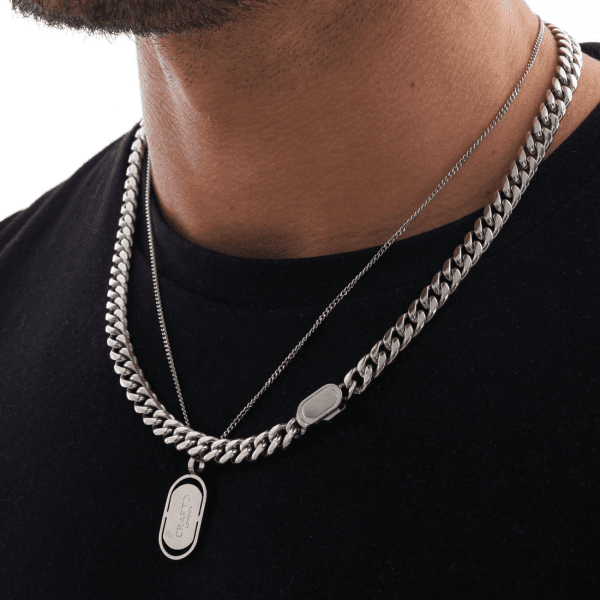 Craftd London is a jewelry and accessory brand made and marketed specifically towards men. They mainly specialize in gold and silver chains but also provide pendants, bracelets, rings, and earrings.
The aesthetic of Craftd London products can be described as minimal yet stylish. I quite like how much of their products are themed around mythology and world religions. Pendants feature images of crucifixes, Greek legends, zodiac symbols, and many more from a wide range of cultures.
Craftd London has a strong reputation for their chains. I can tell you from experience that the chains are very strong and durable, even the smallest ones. I would absolutely recommend the chains and pendants from Craftd London over any of their other products, though everything they provide is of superb quality.
Craftd London Unboxing
My pendant from Craftd London shipped to my house very quickly and came in a rather nice cloth pouch. I personally would've preferred if the product had come in a hinged box as that's the type of packaging I associate with jewelry, but the pouch is nice nonetheless.
Out of the bag, my necklace came in two separate ziplock bags, one for the chain and one for the pendant itself. I mentioned in my unboxing video that I felt this was a bit overkill with the plastic bags, this is before I knew that this was done to protect the pendant in shipping, so that the chain doesn't rub up against it and tarnish it.
Out of the packaging, I was really impressed with the overall look and durability of the piece. The chain seemed really sturdy, despite being small, and the pendant itself looked great.
The design of the Navigation pendant itself is extremely appealing. It resembles the compass rose you'd see on a map or a compass. The pendant is small, but catches the eye nonetheless. Whenever I wore it I had friends and family take notice.
Features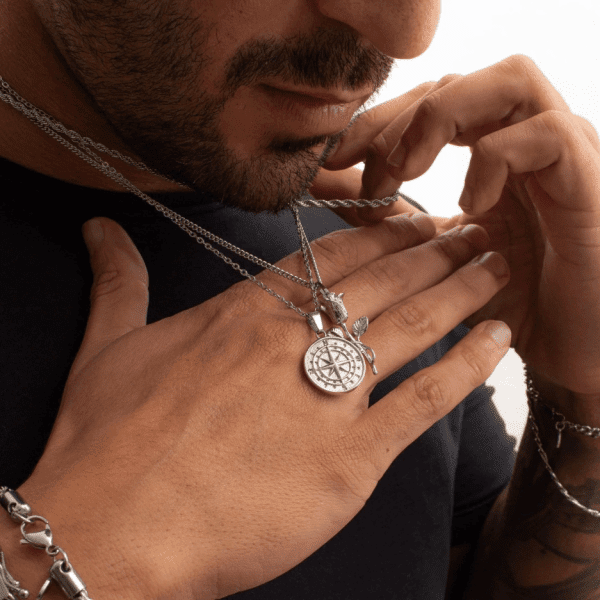 The Craftd London website features many different options to get the right piece of jewelry for you or as a gift. The Find your Craftd tab in particular lets you find the perfect piece by administering a quiz based on your likes and personality.
Also available on the website are tabs for collections, for if you're looking for something in a specific line, and an outlet where you can find many pieces that have been marked down or are on sale.
Product Test
I have a tendency to fidget around with any sort of jewelry or accessory I put onto my body, which unfortunately has caused me to part ways with some pieces, my owl pendant purchased as a county fair specifically. But I'm very happy to report that my pendant and chain from Craftd London still looks as good as it did when it arrived after several weeks of me wearing it and messing around with it.
I did have one problem with the fastening latch though. I found it to be far too small and difficult to hook onto when I attempted to fasten it behind my neck. This may just be a problem with the smaller chains though as I imagine that the larger chains would also have a larger fastening hook.
How Can You Use Craftd London Products/ Who Is This For?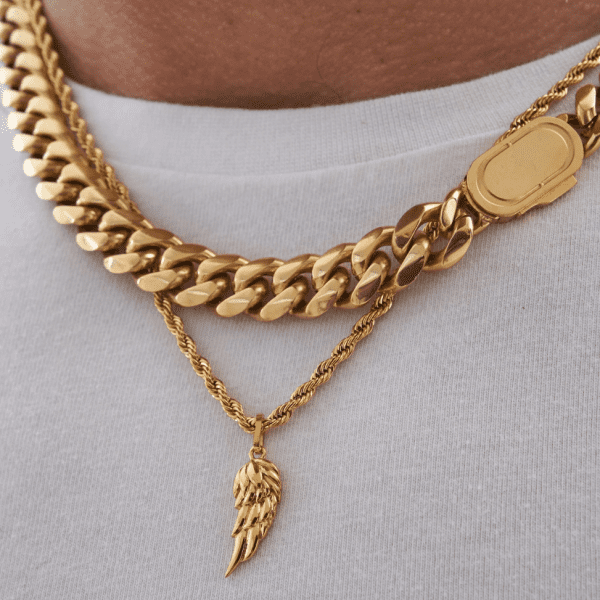 Craftd London jewelry can be used in the same way as any other brand. Larger chain necklaces feature an easy clasp to hook them together. However, I got a Navigation Pendant with a smaller chain that was a bit difficult to fasten behind my neck.
Craftd London jewelry is aimed at men and masculine presenting individuals looking for more subtle jewelry and accessories that doesn't distract from the rest of their looks. Chains and simple pendants is what the brand is most known for and what they do best.
The quality of the chains in particular is definitely noteworthy. I've been wearing mine for about a week now and the chain shows no sign of tarnishing or bending. As i mentioned before, I have a tendency to fidget around with any jewelry or accessories, so I was surprised to see how well my navigation pendant held up after a week of doing so. The chain is still as strong as the day I received it.
Web Infrastructure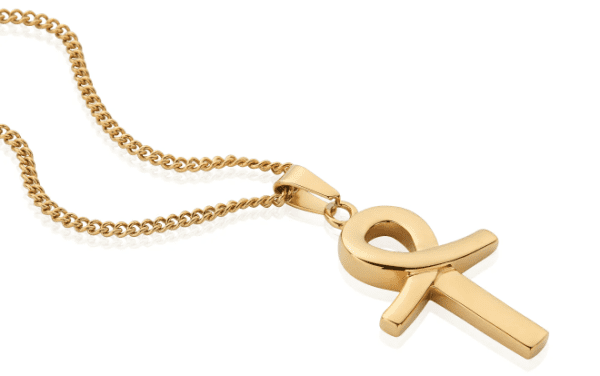 The Craftd London website is a mixed bag to say the least. While most of the important links, such as purchasing and collections, are all there and in working order, some pages don't work so well or don't even link to anything.
The lifetime warranty page in particular links to an error message. Warranties like this are something I like to focus on in product reviews, so it's a shame to see this page not functioning.
The "customer reviews" section also appears to be blank, which is a huge red flag to me as a reviewer. I personally think that sites like this should always have a review section that features both the positive and negative opinions on the products.
In addition, the site is loaded with pop ups for giveaways and a "Chat with Craftd" window. I found this to be quite annoying as it felt like every 30 seconds I had to swipe away another popup.
Everything else on the site, however, worked perfectly fine. I especially liked the "Find Your Craftd" page where you can put in your interests and have the site pick out the perfect piece of jewelry for you.
Should You Buy It
If you're looking for simple pieces of jewelry for fair prices, I would absolutely recommend Craftd London. The pieces are super durable and ship to your address very quickly. I would however recommend getting a larger chain to avoid the issues with the small fastener.
Where to Buy
Craftd London products can be purchased through the official website here. I would highly recommend looking in the outlet tab first to find some great deals on a piece you may want. As of now, this seems to be the only place online to buy Craftd London products as I was unable to find any on Amazon or similar sites.
Still, with decent prices and fast shipping, I would highly recommend taking a look at the official website.
Competition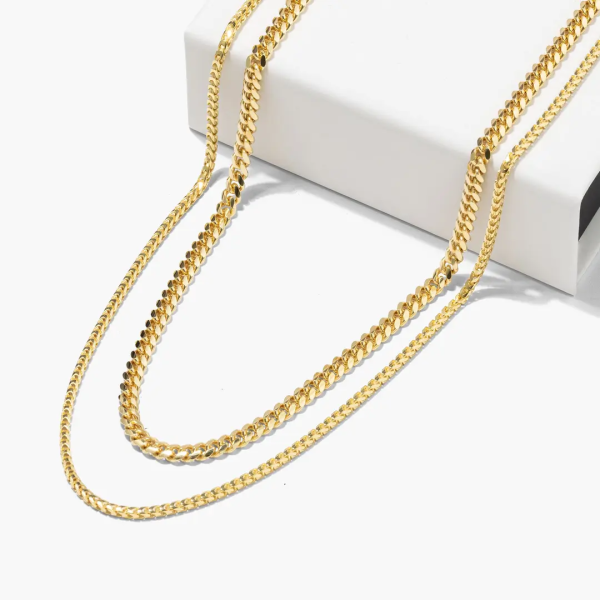 Jaxon is a brand that makes similar products, but has a much wider range, selling to both men and women. The site also features convenient tabs for building your own jewelry bundles and finding individual products for under $100.
In addition, Jaxxon has a new section for men's earrings. I will say, however, that I like the pendant designs from Craftd a lot more than those available from Jaxon.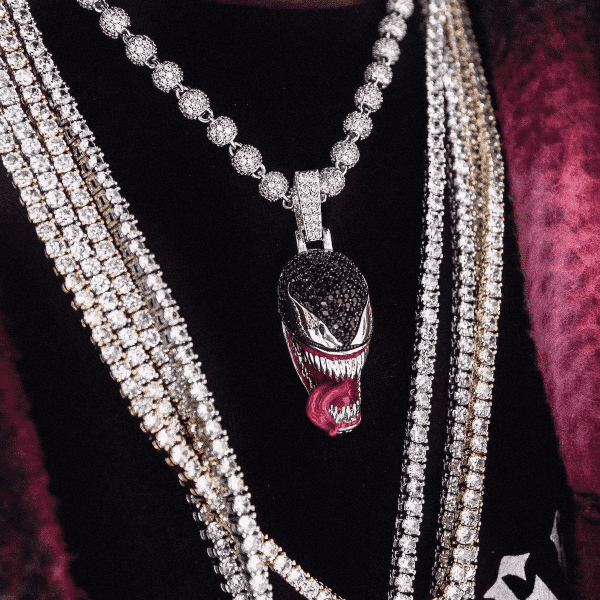 The GLD Shop also features pendants and chains for both men and women. GLD shop has a license to use imagery from the NBA, the NFL and Marvel properties. In addition, they offer custom jewelry, like the 3D photo pendant which you can place your own image inside of.
The GLD shop appeals a bit more to me personally as I am a huge Marvel fan and really like their collection of pendants featuring some of my favorite characters like Spider-Man, Captain Marvel, and the X-Men.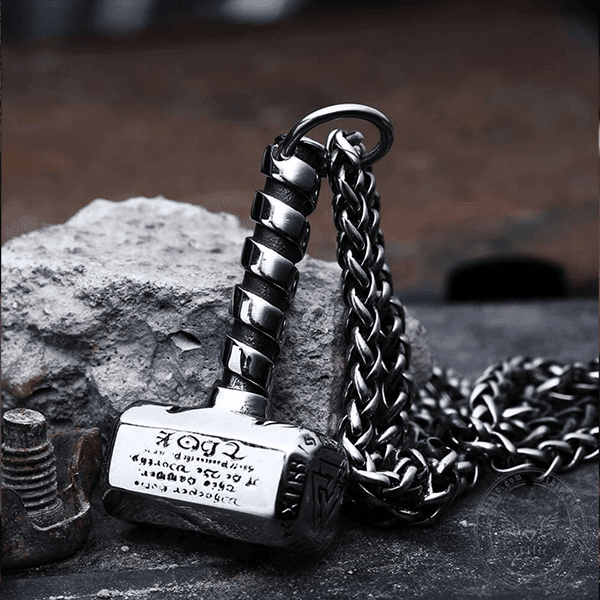 Gthic does similar chains and pendants but focuses more on gothic style imagery. Like Craftd London, Gthic has many designs inspired by classical mythology, but with a dark and creepy twist.
Honestly, I feel like Gthic jewelry is more my speed as I am very much into alternative aesthetics like the ones that they represent. Gthic products are also a lot cheaper than those from Craftd, with pendants ranging from $20-$60.
Final Thoughts
Overall, I really enjoyed my experience with Craftd London. When wearing my Navigation pendant, I found that many of my friends and family were very interested in the piece and where I got it from. I also really appreciated how subtle the design was and how well it went with any of my outfits.
I tend to dress a bit on the nerdy side, with tee shirts that depict my favorite fantasy properties, and I've had trouble finding the right accessories before. However, I found that the compass design fit in very well with a shirt depicting a Dungeons and Dragons character and I feel like it would go just as well with a simple flannel button up or a more outdoorsy outfit.
I would highly recommend checking out Craftd London if you or a loved one are looking for simple yet visually interesting accessories that can go with any outfit.
Resources and Further Reading