Squeezed Juice Cleanse Review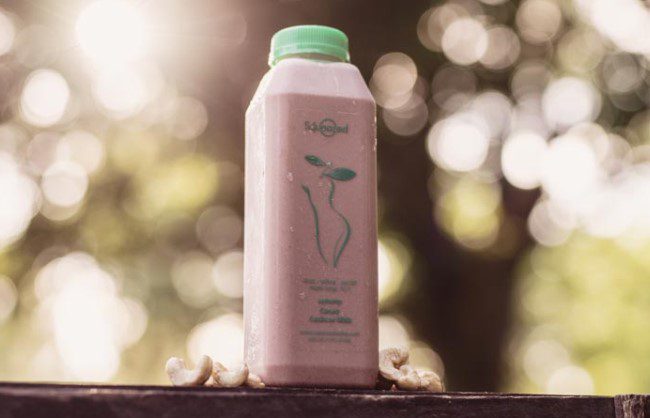 You may have heard of the term juice cleanse around in the media or in any sort of social setting. This is when a person, in an attempt to lose weight or rid toxins from their body, chooses only to drink organic juice instead of eating or drinking anything else.

This has become sort of a trend in recent years, being featured prominently on social media by vloggers and the like. Squeezed is a company hoping to make this process easier by shipping their juice directly to your house in a convenient package.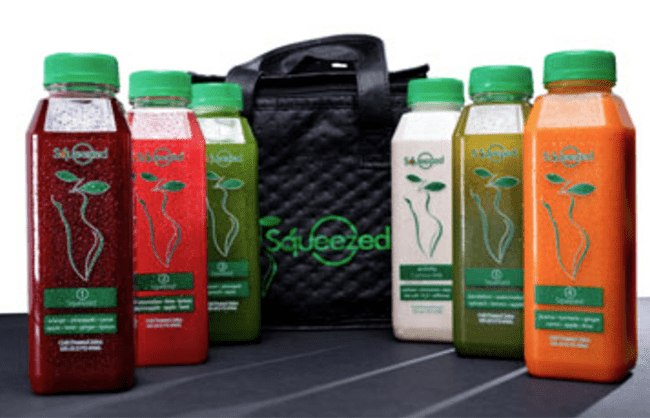 While Squeezed does what it sets out to do very well, I have some issues with the idea of the juice cleanse in general, all of which I will get into in this review of their products. Hopefully, this can help you make the decision on whether or not a juice cleanse is right for you.
PROS
Made from all natural ingredients
Taste
Products are shipped nicely and come in a canvas tote bag
CONS
A little pricey
Focus on juice cleanses Focus on juice cleanses
Cleanses aren't great for some individuals
BOTTOMLINE
Squeezed is a company that provides individually bottled organic juices meant to be used on a juice cleanse. While the juices themselves from Squeezed are organic and very tasty, some consumers may not want to buy into the whole idea of a juice cleanse for health reasons.
Product Features:
Fresh and organic juice
Convenient delivery
Variety
6 Juices per package
What is Squeezed?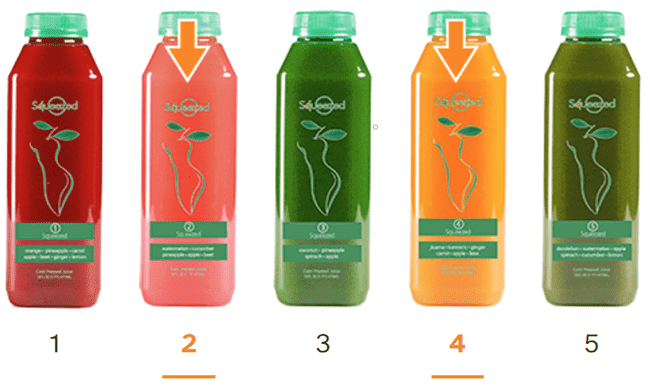 Squeezed is a brand that produces a line of organic juices that are sent out in order to help the user participate in a juice cleanse. A juice cleanse is a type of short term diet wherein the dieter only consumes fruit and vegetable juices with no solid foods. The goal is to sort of flush out the toxins absorbed by the body and provide a sort of a hard reset to the body's systems while losing weight quickly.
Already, I'm very skeptical about this product. I don't necessarily buy into the whole juice cleanse idea and decided to thoroughly conduct my own research into the trend. I found out that, while many people do lose weight while on a juice cleanse, it's often just water weight and users typically gain the weight shortly after.
Crash diets like this simply don't work. There is no way to easily lose weight in less than a week or so. Weight loss is something that should be done slowly over time through dedication, hard work and determination.
As for the idea of flushing toxins out of your system, well, some juice isn't going to help out with that either. The word toxin itself is so vague that it can be used to describe almost anything. Anything can be dangerous to the human body if you take in too much of it and there's not really an easy way to flush everything out.
While I will not be using Squeezed products to do a juice cleanse for health reasons, I will try my best to review the product honestly and judge it mostly based on the juices themselves.
Squeezed Unboxing
Out of the box, Squeezed presents their product very well. In my package I received 6 individual bottles each containing a different juice. One thing I wish they had done is give unique names to each juice, as I felt kinda awkward calling them "Juice number 2" or "Juice number 6".
All of the juices also came in a refrigerated canvas tote bag, which I really appreciated since it shows that Squeezed wants to make sure that their juice shows up at your house as fresh as possible. I also imagine that you can reuse the bag for other purposes.
The juices I received contained a wide variety of natural ingredients, some I didn't even know could be made into juice, including beets, turmeric, and even dandelions. Also contained in my package was a bottle of cashew milk, meant for users who plan on doing more physical activity while on their cleanse.
Features
Well now that you all know my thoughts and opinions on juice cleanses, I'd like to take some time now to focus on the juices themselves. Honestly, I really wish that Squeezed products didn't bill themselves as juices to drink when on a juice cleanse because I quite like the idea of having fresh, organic juices delivered to your door.
I have a video where my dad and I do a quick taste testing of all the juices that came in my pack. While I didn't really like the taste of many of them at first, as you can see from the video, I fully acknowledge that it's probably because I'm just so used to very sugary and highly processed drinks.
While taste testing, my dad, who is a professional chef, was reading the ingredients in each bottle and telling me the various health benefits of each. There's a lot of things to like about the juices themselves.
They feature all natural ingredients that I didn't even know could be added to a juice, like dandelions and turmeric,which have a lot of health benefits.
In addition to the regular Squeezed cleanse, which Squeezed recommends those just starting out, there is the Super Squeezed cleanse, which features a higher vegetable content, and the Spicy Squeezed cleanse, which as the title would suggest, is spicier.
Squeezed Taste Test
Since I'm not doing a full juice cleanse for the sake of my physical and mental health, I decided instead to do a taste test of each drink and judge the product based on the juice itself. When I was filming the video of my taste test, my dad walked in and became very interested in what I was doing. Since he's a professional chef, I decided that it would be a good idea to include him on the taste test so I can get a second opinion from someone who works with food and drinks for a living.
I started with juice number 1, of course, which contained orange, pineapple, carrot, apple beet ginger and lemon. I personally found this one to be a bit too earthy for my liking, and that the beets overpowered every other flavor. In my video, I made a remark that this juice tasted like lawn clippings.
With juice number 2, containing watermelon, lime, lemon, pineapple, apple, and beet, I found this one to be more tolerable than the previous one, but I still had some trouble getting it down due to the beet. Luckily though, juices 1 and 2 were the only ones that contained beet.
Juice number 3 was made with coconut, pineapple, spinach, and apple, and I liked this one a lot more than the others. This one was sweeter and wasn't overpowered by any one ingredient. My dad, however, didn't like this one as much and found it to be a bit bland.
Next up was juice number 4, made with jicama, turmeric, ginger, carrot apple and lime. My dad said that this one "tasted healthy" but not necessarily good. I found it to be extremely bitter, though I know that turmeric has all sorts of health benefits, so I can see the appeal of adding a juice like this to your daily routine.
Juice number 5 contained dandelion, watermelon, spinach, lemon, and apple. I found that out of all the juices, this one tasted the most like lawn clippings, and was probably my least favorite. My dad didn't even like this one and he's the one who's more into this sort of stuff.
Finally, we tried out the cashew milk, which I had been dreading during the entire making of our video. I ended up liking this one quite a bit, much more than the others. Both me and my dad felt that this was the best one out of the batch.
Overall, I didn't really like the taste of most of these, but I could see myself getting used to them over time by adding them to my daily routine. However, that is not what this product is meant for, it's meant to be the only thing you consume while on a juice cleanse. I can't imagine how much agony I would be in if I decided to only drink these juices for even a day. I just really wish these products weren't for a juice cleanse.
Who Is This For/ How Can You Use It?
Squeezed juice cleanses are aied and marketed to young health conscious individuals looking to lose weight quickly or give their body that hard reset that juice cleanses promise. I wouldn't recommend doing a juice cleanse at all, but if you're a young, mentally fit and able bodied person,then there shouldn't be too many negatives to participating in a juice cleanse,though there aren't a whole lot of positives either.
I would absolutely not recommend juice cleanses for individuals with certain health conditions, teenagers, the elderly or the immuno compromised. I would especially encourage those who have or are prone to eating disorders to stay faaaaaaar away from any sort of juice cleanse or quick weight loss products.
While partaking in a juice cleanse may not be too bad for able bodied young people, not eating solid foods for an amount of time can be detrimental to certain individuals. I myself take a regular medication for mental health, prescribed by my doctor, which is why I chose not to partake in a juice cleanse as part of this review. I also come from a family of nurses who advised me to not partake in a juice cleanse.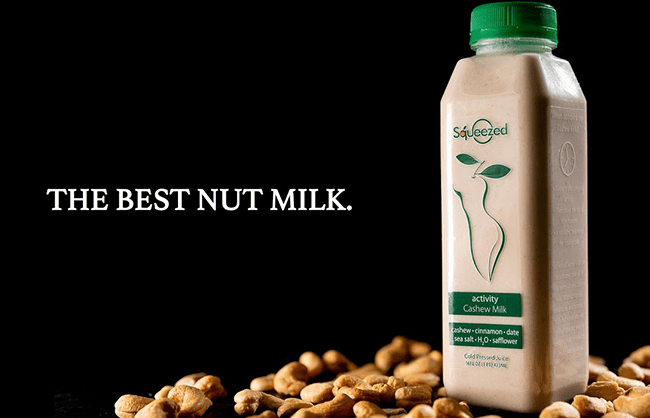 Squeezed products are ordered though the official website and delivered right to your house in a rather nice canvas bag. When ordering, you have the option to get enough juice for a cleanse lasting from 1 to 7 days.
Your juice will arrive in a variety of flavors that you will consume throughout the day, usually when you feel tired or hungry, instead of any sort of solid food or processed drinks. Each order also comes with a bottle of cashew milk which is recommended to be taken when you engage in more physical activity, like working or exercising.
If you do feel hungry, Squeezed recommends you only eat natural and organic foods, like fruits, vegetables and nuts. Squeezed juices are meant to be stored in a refrigerator when not in use.
Should You Buy It?
If you want to add Squeezed products to your fridge as a healthy drink option, I would say maybe. The flavors are quite a lot and each drink had one ingredient that seemed to take over completely, but I imagine with time you could get used to it, especially if you're already used to drinking juices like this.
To do a juice cleanse though, that's a hard no from me. I wouldn't recommend anybody do a juice cleanse, especially if you have certain mental or physical health conditions. You will lose weight if you do a juice cleanse, but losing weight doesn't equate to being healthier.
Web Infrastructure
The Squeezed website features everything you'd want to know about the product right on the homepage, from ordering to "success stories" to just learning more about the product. I especially appreciate the A La Carte tab for if you just want to purchase one individual juice without committing to the full juice cleanse.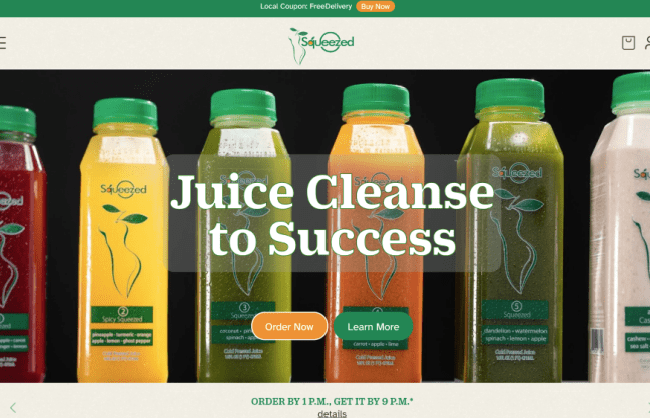 Aesthetically, the website is very pleasing to the eye with a very early color scheme to match the vibe of the product. The Instructions tab also is a nice addition for anyone who is unsure on how exactly they should conduct their Squeezed cleanse.
Overall, I have no real quarrels with the site itself. It's very well made and every link goes where it's supposed to. I do wish that there was a reviews tab that featured both positive and negative testimonials so that I could see how transparent the company is.
Where to Buy
If you're still interested in buying juices made by Squeezed after reading this, then you can learn more and buy their products through the official website here. I personally would not recommend using the product to do a juice cleanse but instead maybe ordering some to stock in your fridge as a regular organic drink.
Competition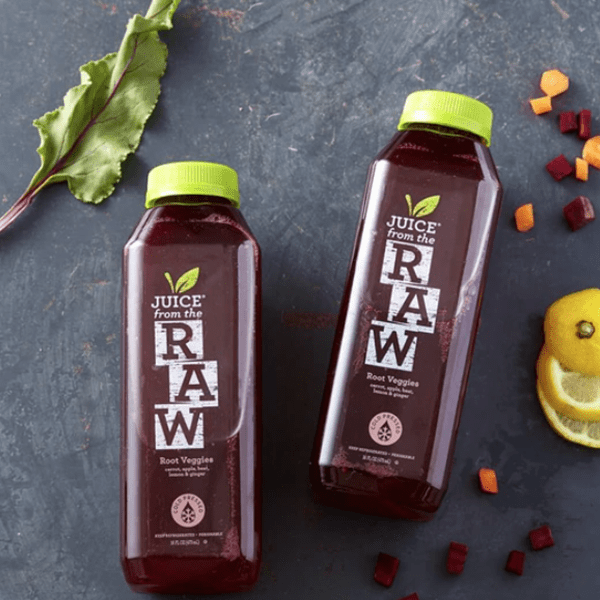 Juice from the Raw is another brand that sells juices meant to be used during a cleanse. Though I can't say much on the quality of the juices themselves, I will say that these products are quite a bit more expensive than those offered from Squeezed.
A couple things do separate Juice from the Raw from Squeezed, mainly the health shots they provide. These offer just a little bit more nutrients to add to your cleanse. The Juice from the Raw website is also not built as well as the one from Squeezed.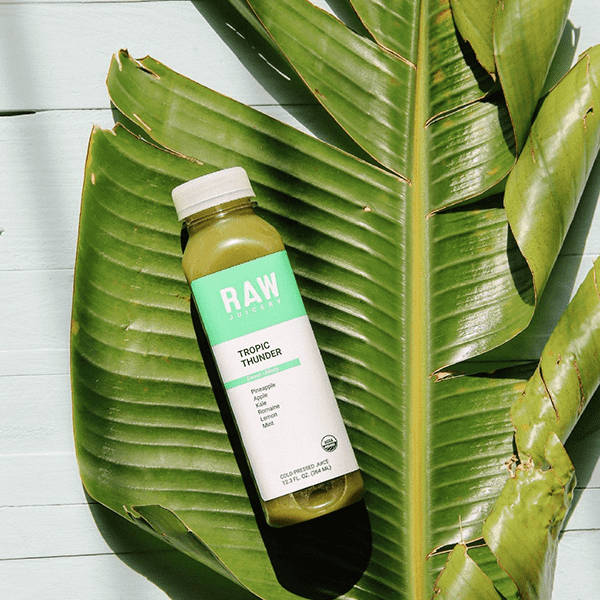 Raw Juicery also provides products for juice cleanses, albeit with a much smaller catalog than Squeezed or Juice from the Raw. Raw Juicery also provides probiotics and an elixir as supplements. Though I'm always very skeptical towards any product billing itself as an "elixir".
Final Thoughts
Full disclosure; when I'm sent a product to review from my employer I often have no idea what it is until it arrives and I don't typically start my research until after I've unboxed the product and tested it out for a bit By doing this I'm able to form a more honest opinion based on how the product would seem to someone who has never even heard of it.
I'll be honest, I was pretty disappointed to find that the nice little pack of 6 juices I received were meant to be used for a juice cleanse. When the package first arrived, I thought they were simply nice organic juices delivered to your door that you can add to your everyday diet, and for that they are very good.
My biggest problem with Squeezed is the idea of the juice cleanse in general. I don't think it's healthy at all, it's just one of those things that feels healthy. If you want to add Squeezed juices to your diet as a substitute or replacement for sugary and processed drinks, then I recommend it.
As a replacement for literally every meal though…that just doesn't sound like a great idea to me. For more information I would recommend watching this video by Mashable featuring Doctor Mikhail Varshavski, it helped me a lot in my research for this product and juice cleanses as a whole.