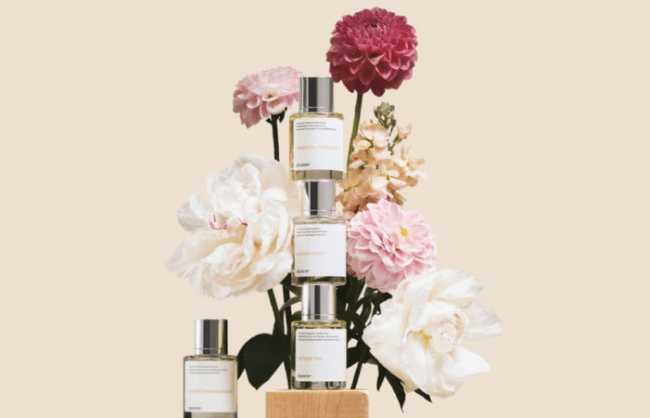 What is Dossier Perfume?
Creating a signature blend takes a lot of time and money. When you buy from a big brand, you might pay upwards of $200 for a single bottle. As much as you love the scent, you probably reserve it for special occasions because you don't want to waste it. Dossier is a fragrance brand that wants you to feel comfortable wearing your signature scent every day of the week. This company makes scents that are similar to those from the top brands in the world.
Daniel Schwartz was spending a lot of money on expensive fragrances and wanted to find a way to save money. He found that he could use quality ingredients and create scents that lasted for hours but cost much less.
You can now choose from more than 60 blends and scents that start at only $29 per bottle. When you buy, you get a small sample of the perfume that lets you try it before you open the bottle to make sure that you love it. Our Dossier perfume review will go over the brand's pros and cons along with where to buy.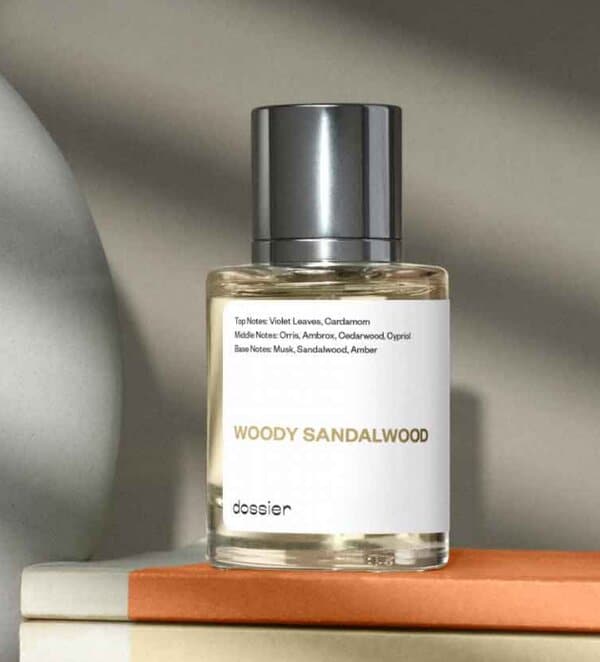 PROS
Lots of fragrances that are suitable for all customers
Has a quiz to help you pick a new scent
All scents are cruelty-free and vegan
Backed by a 30-day guarantee
Gives returned products to charity
CONS
Some scents do not last as long as you want
Does not ship outside of the US
May not mimic the fragrance you like
BOTTOMLINE
Dossier is one of the leading perfume brands on the market with products for men and women. Though the brand mimics the scents of designer brands, it helps you save money with minimal packaging.

iReviews Shopping Assistant
Find the best prices for this and many other products with our chrome extension
Product Features
Price: $29 per bottle
Guarantee: 30 days
Returns: Unopened bottles only
Sample: Free with each purchase
Other Products: Candles
Shipping: Free when you buy three or more products
How Can You Use Dossier Perfume?
Many customers found that the scents from Dossier lasted all day. While body sprays and other products use a small amount of fragrance and many chemicals, Dossier perfumes use high-quality ingredients that make the scents last longer. Though some like using perfume on their wrists, you can also use it on your throat. You can also spray the perfume into the air to create a cloud and walk through it to get a small amount all over your skin and hair, as well as your clothing.
Other ways to use Dossier perfume and make it last longer include:
Wait until you hop out of the shower to apply your perfume.
Use a small amount of moisturizer to hydrate your skin before grabbing the scent.
Try to focus on the spray on bare areas of your skin.
Use petroleum jelly before using the perfume if you find that the scent wears off.
Apply the perfume to your wrists and other pulse points.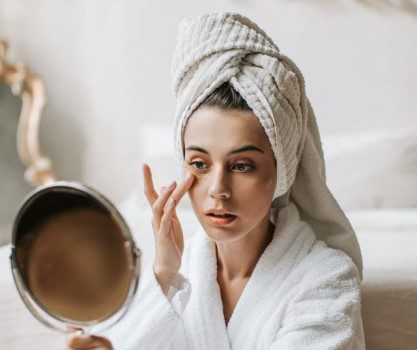 Dossier perfumes last much longer when you apply them while your skin is damp.
Our Experience (Woody Oakmoss – Chanel Dupe)
Dossier Unboxing
Before ordering from Dossier, I had viewed multiple ads on Instagram and TikTok that have popped up on my page. My personal favorite scent, Santal 33, is extremely expensive. So when my latest bottle ran out, I had been searching for sales and instead was greeted with Dossier's pop-up ads. I was curious to see whether their scents actually resembled designer fragrances, but worried about wasting my time or it smelling cheap.
While unboxing, I did notice that the product was very minimalist, which contributes to the low cost. The bottle is pretty generic and simply features a white sticker logo. To my surprise, the bottle was relatively large and the quality of the bottle was good. The top does not pop up or screw off, but instead reconnects with a magnet which is very nice.
I personally received Dossier's Woody Oakmoss perfume which is supposed to smell similar to Chanel perfume. As someone who is very familiar with Chanel fragrances, I was hesitant, due to the designer brand's distinct smell. I was very nervous it would smell like a cheap knockoff.
Upon applying Dossier Woody Oakmoss, I was surprised by how strong the aroma was. I sprayed the bottle one time on my wrist and could easily smell the perfume. Furthermore, it did smell incredibly similar to Chanel. I have been around Chanel fragrances my entire life and would not be able to spot the difference.
The fragrance held up after I rinsed it off, and continued to linger all day. With this product you certainly only need to use a tiny amount to get a lasting effect. I was very impressed with the quality and that it did in fact smell just like the designer version, Chanel. I will be ordering from this brand again soon and trying the Santal 33 dupe.
Dossier Scents for Women
Citrus Green Apple
One popular option is Citrus Green Apple. Available for $29, this perfume has notes of Mediterranean citrus fruits and green apple. It will remind you of summer all year long. Designed to mimic Light Blue from D&G, this scent has subtle floral notes that kick in after the fruity notes. It has an 18% concentration, which ensures that it will last whether you spend the day at work or a night in the club.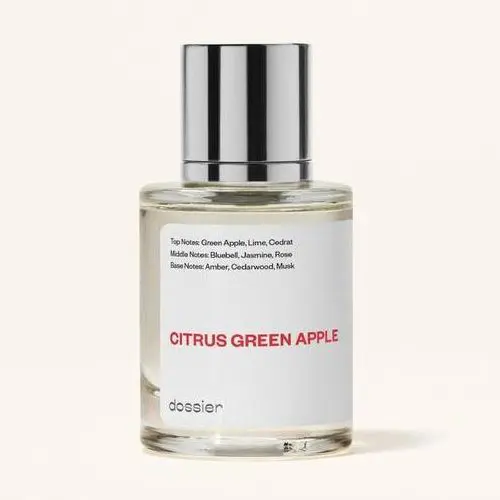 Floral Honeysuckle
If you're a fan of floral perfumes, you might love Floral Honeysuckle. A dupe of Bloom from Gucci, that costs much less and lasts just as long. The 15% concentration ensures that the scent lingers on your skin. While you'll pick up on the top notes of honeysuckle and orange, other notes of green leaves and jasmine will then hit your nose. Dossier designed this scent for women who want to feel sexy and sensual every day of the week.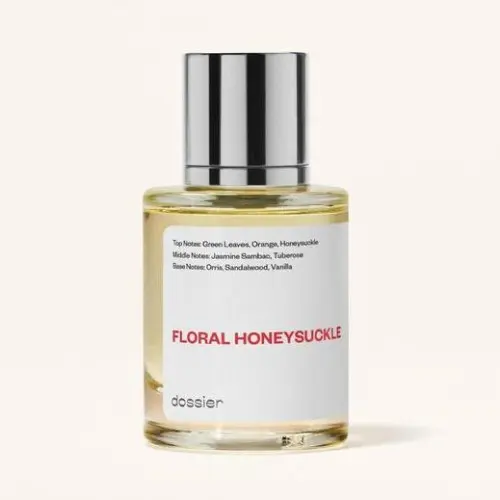 Floriental Brown Sugar
Do you feel as though a day isn't complete without dessert? Thanks to Dossier's Floriental Brown Sugar, you can tempt your sweet tooth. As soon as you spray it, you'll detect bergamot and pear along with fresh raspberries. Floral notes of orange blossom and jasmine then follow and mix with brown sugar. Dossier also added patchouli, which adds a hint of musk and creates a unique blend.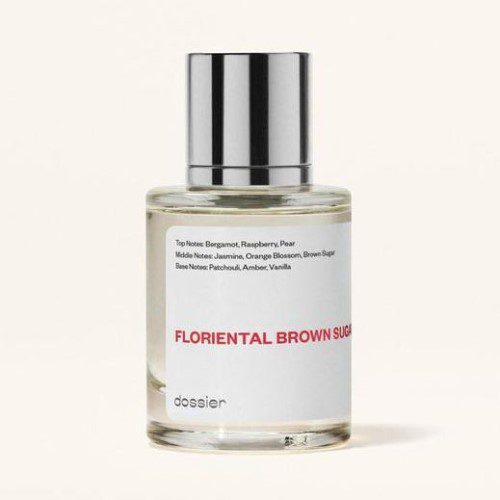 Gourmand Orange Blossom
Dossier offers this fragrance for women who love the Lancome La Vie Est Belle perfume. Blackcurrant, hazelnut, and orange blossom are all among the top notes that you smell first. You will then notice orris and patchouli. To give the fragrance a sweet note, Dossier added vanilla and praline. This scent is so elegant that it won't feel out of place at a black-tie wedding and is sensual enough that it will turn heads.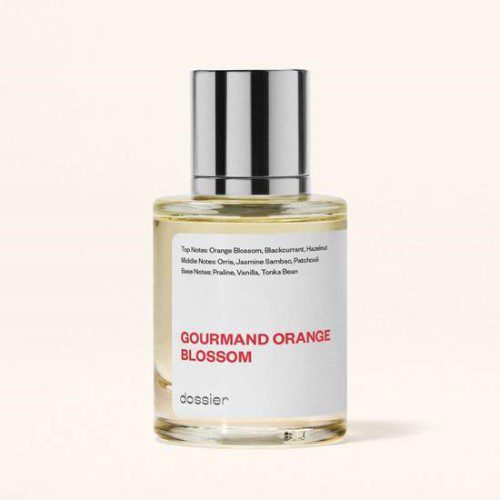 Oriental Oakmoss
Do you occasionally find yourself reaching for your partner's cologne because you love how rich and musky it smells? Dossier makes similar fragrances for women such as its Oriental Oakmoss. Fruity notes of peach and orange combine with bergamot to add a feminine touch. Notes of jasmine, patchouli and rose then kick in, followed by a hint of vanilla. Thanks to oakmoss and vetiver, this scent is both masculine and feminine. Though it's a little musky, it lends a sophisticated touch to your day that will put you in a sensual mood.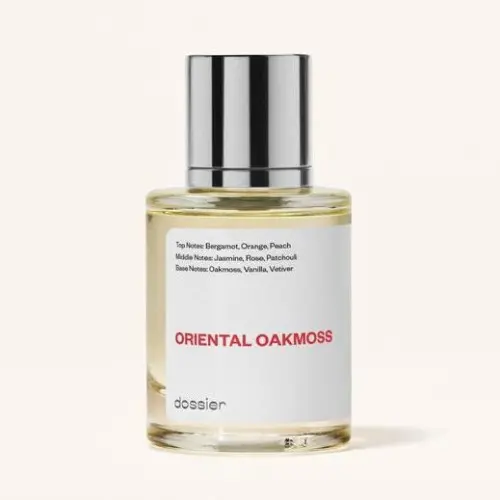 Some of the other Dossier perfumes for women that sell for $29 per bottle include:
Floriental Almond (Carolina Herrera Good Girl)
Powdery Hawthorn (Tom Ford Metallique)
Fruity Magnolia (Versace Bright Crystal)
Floral Rhubarb (Marc Jacobs Perfect)
Gourmand White Flowers (Viktor & Rolf Flowerbomb)
Where Can You Use Dossier Perfumes?
Many men and women today have a few different scents that they wear for different reasons. You might have a light scent that you only wear at work and another that you wear when you want to turn heads and make an impression. One of the nice things about Dossier perfumes is that you don't need to limit where or how you use them. As prices start at only $29 per bottle, you don't need to feel bad about wearing a fancy fragrance every day of the week. Dossier offers both scents for men and women as well as unisex scents that you can share with others. Some of the top places to use Dossier perfumes include:
At work as long as others do not have allergies to certain scents.
On a first date or when you want to smell your best on a date with someone special.
After hitting the gym to freshen up.
When you're on vacation and want a scent from home.
If you want to make an impression any day of the week.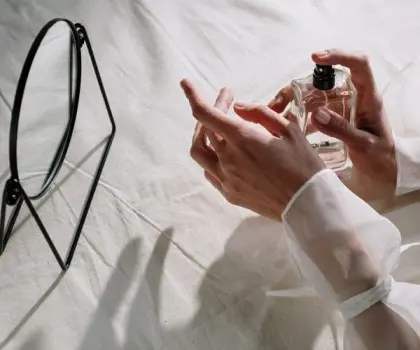 Dossier perfumes are suitable for any occasion and every day.
How Does the Dossier Scent Quiz Work?
Dossier knows that you may need a little help choosing your signature scent, which is why the brand has a quiz to help you find the right fragrance. Simply click on the "Quiz" button to load it. You will then find six simple questions that you need to answer, including:
Do you want a scent for men or women or do you prefer a unisex blend?
What are your favorite notes from options such as aquatic, oriental, fruity, floral and musky?
Which notes are your favorites from the fragrances you wear? This goes into more depth and shows notes that relate to the ones you already chose.
The quiz shows only notes found in perfumes that contain those you already selected. Once you share your email address, Dossier will then show you up to three fragrances that are suitable. Keep in mind that there's no guarantee the site can find a signature scent for you. When we went through the quiz, it said that it couldn't recommend anything based on our answers. The site instead listed some products that it thought we might like.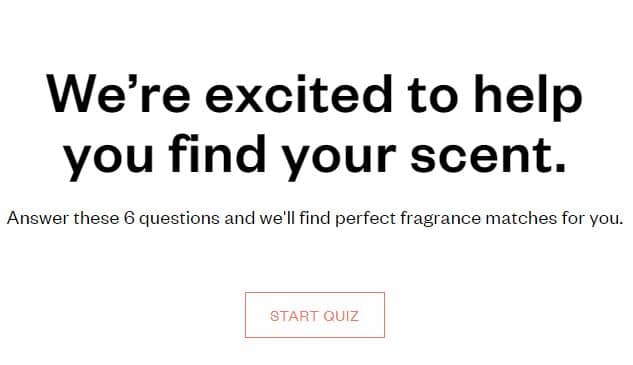 Get the salon feeling that you crave at home with Prose hair care products.
Dossier Scents for Men
Dossier makes just as many scents for men as the brand does for women. Some of our favorites include:
Citrus Ginger – This dupe for Bleu de Chanel from Chanel uses top notes of lemon and ginger along with peppermint. You might detect sandalwood, incense, cedarwood, and pink pepper, too.
Aromatic Ginger – A twist on ginger, this men's fragrance uses top notes of ginger and grapefruit with bottom notes of amber wood and rosemary. It replicates L'Immensite from Louis Vuitton.
Woody Coriander – Perfect for men who love musky and rich scents, this cologne uses coriander with both grapefruit and green apple. You'll also pick up on tobacco and orange in this scent that replicates The One from Dolce and Gabbana.
Spicy Vetiver – Enjoy the scent of Terre d'Hermes from Hermes at a lower price with this cologne, which uses orange and grapefruit as well as pink pepper. Black pepper and patchouli are among the base notes.
Oriental Lavender – Though lavender can sometimes smell a little feminine, this blend uses masculine notes of bergamot, tonka bean, and cedarwood. It is a replica of Armani Code from Armani.
Aromatic Star Anise – Star anise is the star in this cologne, which is a dupe for Dior's Sauvage. Other notes include pepper, bergamot, vetiver, nutmeg, and patchouli.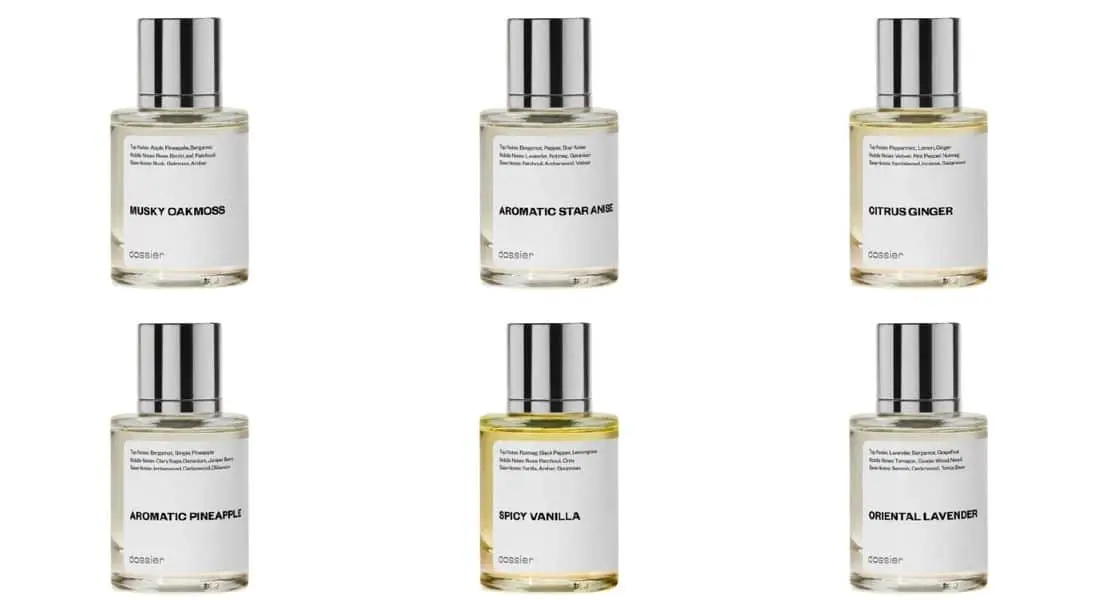 Who's This For?
Whether you're in the market for a light scent that you can wear to the office or a deeper and more sensual perfume that is more suitable for a night on the town, this brand has you covered. Not only will you find tons of perfumes for women, but there are just as many colognes for men and unisex blends.
These scents are also perfect for those who want to save money. Big-name brands can easily charge $100 for a tiny bottle that lasts for just a few weeks of daily use. With Dossier perfumes, you get a larger bottle that can last for a month or longer. You only pay $29 per bottle to help you stick to your budget. Anyone who is a fan of designer fragrances but not the designer prices would benefit from Dossier.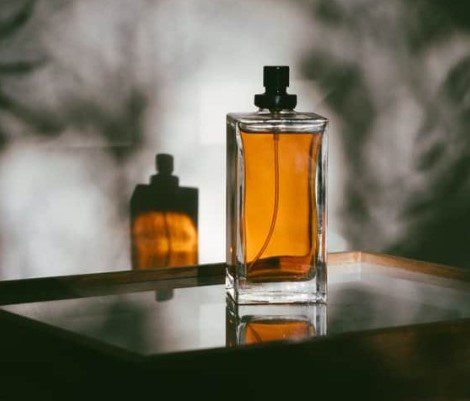 As Dossier uses simply packaging, it can keep prices down.
Dossier's Unisex Fragrances
Many people hate that fragrance brand genders their scents. Why should you limit yourself to scents designed for men or women only? Dossier has tons of amazing unisex fragrances, including:
Woody Sandalwood – This dupe for Santal 33 from Le Lebo Fragrances mixes violet leaves and cardamom with sandalwood and amber. It creates a rich and intoxicating scent that walks the line between masculine and feminine.
Fruity Honey – Suitable for use in the middle of the day or first thing, this scent is light and refreshing. It gained inspiration from Jo Malone's Nectarine Blossom & Honey.
Oriental Tobacco – You don't need to smoke to love the scent of tobacco, which takes center stage in this unisex fragrance. Other notes of the Tom Ford Tobacco Vanilla due include apricot, honey, vanilla, and tonka bean.
Floral Pear – A lighter scent for both men and women, this unisex blend dupes English Pear & Freesia from Jo Malone. The blend uses unique notes of rhubarb and watermelon along with musk and amber.
Musky Green Tea – Many customers love that this scent is musky but not too musky. Designed to resemble Creed's Silver Mountain Water, it uses aquatic notes as well as mandarin orange and sandalwood.
Fougre Oud – This unique blend replicates Oud Wood from Tom Ford, which is suitable for men and women. Rosewood and tobacco work with other top notes of coriander and pink pepper and base notes of tonka bean and cedarwood.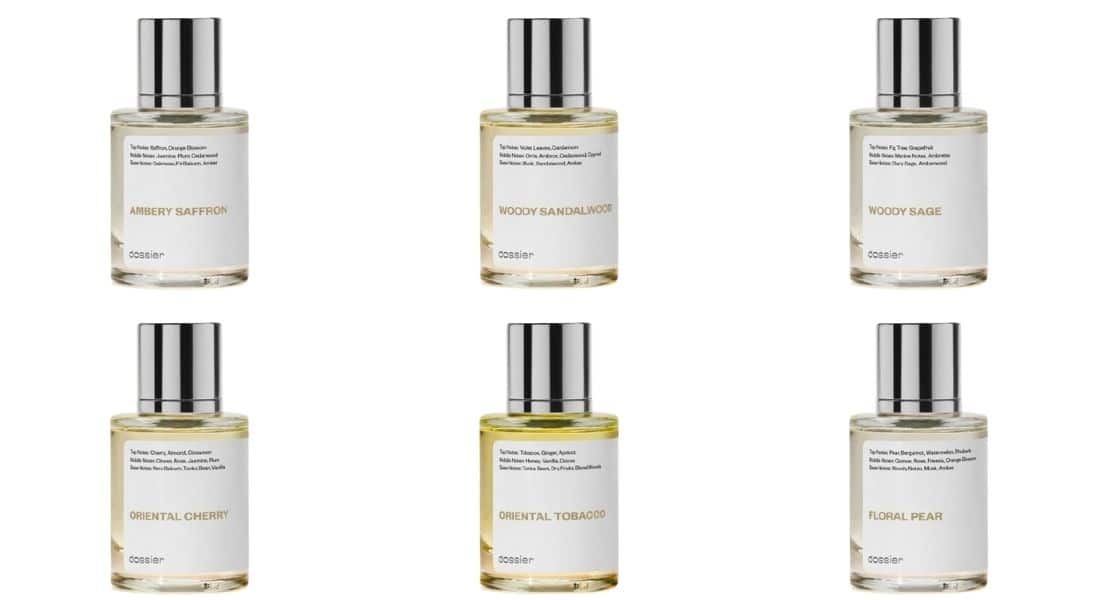 Should You Buy It?
We found many positive Dossier perfumes on the web. Some of its products have an average of 4.3 stars or higher on a scale of up to five stars, which is higher than some designer fragrances. Unlike designer brands that charge a lot because of the brand name, Dossier keeps prices down by avoiding designer labels and using minimal packaging. There are also tons of discounts to help you save money, including a 20% off coupon you can get through the mailing list. Make sure that you check back for sales that take as much as 20% off when you buy five or more bottles.
Other things we love about Dossier include:
You get duplicates of some of the top designer fragrances for a fraction of the price.
All perfumes and colognes cost only $29 per bottle without a discount.
If you aren't sure which one to order, you can use the scent quiz and get some help.
Dossier gives you 30 days to try the fragrances you bought and return them if you aren't happy.
Most of the scents last for a long time.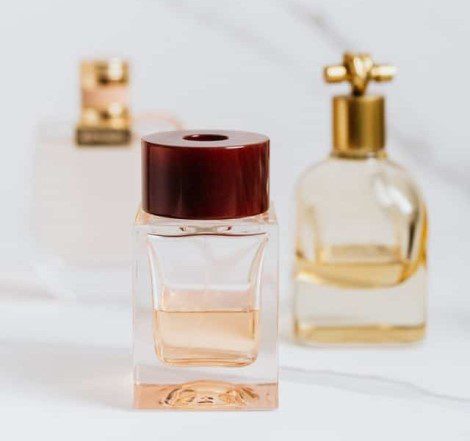 The plain and simple packaging helps cut down on costs and creates an elegant look when displayed.
Cons to Consider
Though we like Dossier, we found some negative Dossier perfume reviews online that we want to mention. Some customers complained that the brand is unethical. Instead of creating unique fragrances from its high-quality products, this company reverse engineers the formulas from other brands. It even takes time to write the name of the designer and the perfume it duplicated on the site. There were also complaints about the brand not shipping outside of the US and others who wished that the scents lasted longer.
Some of the other negative reviews mentioned different things, including:
One review said that Dossier did not tell them the fragrance they bought was sold out until 10 days after they ordered. Instead of refunding their money, the brand put their name on a waitlist until the product came back in stock.
A few customers complained that their scents came in bottles that leaked inside the packaging and that Dossier never responded to them.
Dossier only allows you to return one item per order. If you buy multiple bottles, you can only send back one.
Many customers said that it took weeks after their estimated delivery times for their orders to arrive.
Dossier will not refund your money if UPS loses it.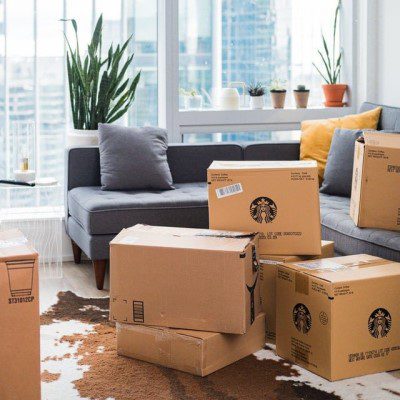 Many of the complaints about Dossier concerned delivery issues.
Where to Buy
Are you ready to find the perfect fragrance at a low price? Click here to see all of the available scents from Dossier. If you're not a fan of the way your fragrance smells, simply complete a return form and send back the full bottle. Though Dossier will not accept returns on open bottles, it will accept sealed packages. The bottle you send back will go to charity.
We also like that Dossier often hosts online sales. You might get three bottles of your favorite scents for only $74, which is 15% off the full price. Other sales let you buy four bottles for $95 and save 18% or buy five bottles for $118 and get 20% off. All of these sales appear on the top of the page where you can easily find the details. Don't forget to see how the site lets you buy today and pay later through cash.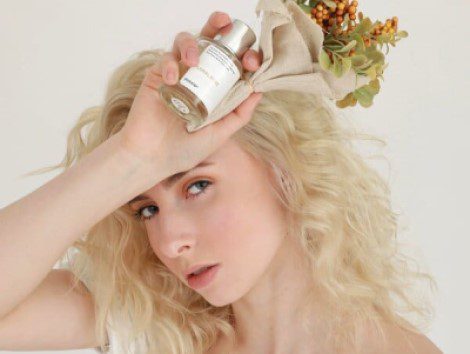 Dossier uses natural and high-quality ingredients that are safe for most customers.
Competition
Dossier is a unique brand because it offers duplicates of the perfumes and colognes that other brands make. We found other brands that help you find similar scents, as well as new fragrances.
ALT
Similar to Dossier, ALT makes duplicates of popular fragrances to help shoppers save money. The Scent of the Week is a product featured every week that is popular with shoppers. ALT highlights a new fragrance each week and takes $10 off the original price. You can take a simple quiz to find out which of the available fragrances are your signature scent and sign up for the mailing list to get a coupon. We like that ALT has sample sets that let you try multiple scents. Though both sell for $49, you have the choice of a set of top sellers or women's perfumes.
Scentbird
Do you love trying new perfumes and mixing things up? Scentbird might be the best brand for you. This is a subscription company that sends you a box of scents every month. While you usually pay around $16 per month, you get a discount that drops your first month to only $12. Scentbird works with some of the top brands to include samples and small bottles of their fragrances at low prices. One of the nice things about your subscription is that you can go online and add the scents that you love to your queue. The brand will put them in your future boxes.
Scentbox
Scentbox is another subscription company that sends you boxes of fragrances every month. New customers pay only $15 for their first box, but you'll often find promos that bring this price down to around $10. Your box will come with enough perfumes and fragrances to last you for 30 days, which is when your next box arrives. When you go online and enter your account, you can choose from more than 800 fragrances from some of the world's top brands. Scentbox sends each perfume in an elegant keepsake box and offers free shipping to help you save even more on your scents.
WAFT
We also wanted to mention WAFT because this is a unique brand. Have you ever experienced the heartbreak of finding the perfect fragrance and then finding that the maker discontinued it? This happens every year as brands introduce new scents and stop making others. WAFT helps you create a custom scent that recreates your old favorite. This brand also lets you create a signature perfume. You just need to answer questions about how you wear perfume and the notes you like. WAFT lets you get inspiration from popular fragrances. This site even allows you to make custom fragrances to give others as gifts.
Final Verdict
We hope that our Dossier perfume review showed you all of the reasons why so many customers buy from this brand. Dossier has many satisfied shoppers who loved their purchases so much that they left glowing reviews on the site. Thanks to the scent quiz, you're only minutes away from finding out which perfumes or colognes are perfect for you. Simply answer the questions the quiz asks to view all of the products that the brand recommends.
We also love that you get free shipping when you buy a minimum of three items. Each package comes with a sample that lets you try the scent before you buy and send back a bottle you don't like. Dossier gives all returned bottles to charity to help men and women get their confidence back. If you're in the market for affordable perfumes and colognes or unisex fragrances that mimic your favorite designer blends, you can't go wrong with Dossier perfumes.