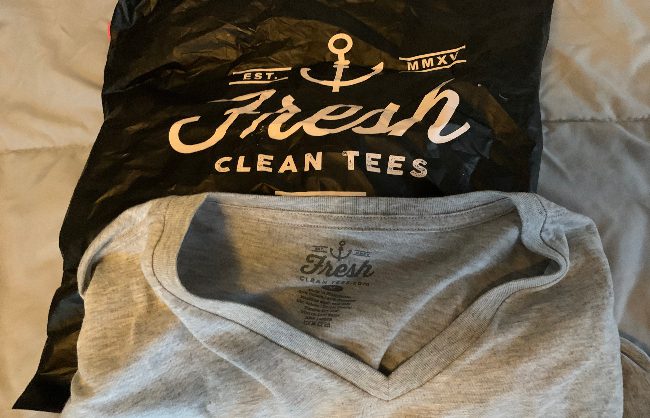 Fresh Clean Tees is an online store that focuses mainly on, you guessed it, t-shirts. They offer a wide selection of options and colors in their shirts, but what is it that makes them popular?
Through deals, offers, subscription services, and more, Fresh Clean Tees have to have a special touch to stand out in a flooded market. I want to dig into everything Fresh Clean Tees has to offer and give everyone the most informed decision I can about their quality, both of service and product.
PROS
Wrinkle-resistant clothing
Clothing maintains its color after several washes
Soft and pleasant fabric is used in shirts
Great prices
CONS
Free-Shipping not always available
Only ships in the US
Best prices are in bulk orders
Some deals are limited only to the subscription service
BOTTOMLINE
T-shirts from Fresh Clean Tees are simple and comfortable, and that's all they need to be. There isn't a lot to change about them, so the value of an online retailer focused on tees comes down to its service and deals.
What Is Fresh Clean Tees?
Fresh Clean Tees is an online retailer that offers a variety of deals and subscriptions all revolving around t-shirts. Their model is structured mostly around bulk purchases of shirts. While buying single shirts is an option through them, most of their deals and subscription savings come from larger purchases of around five shirts at a time.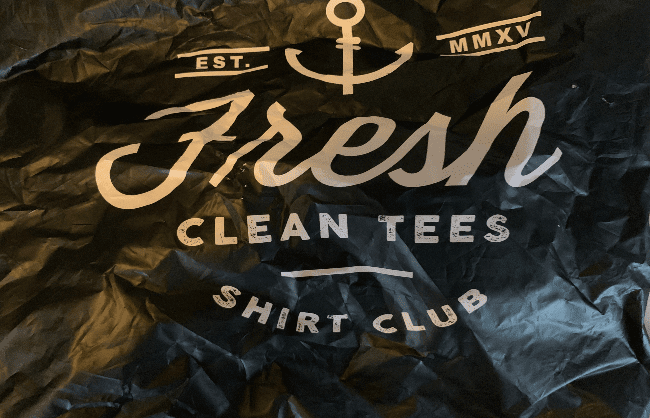 The subscription model that Fresh Clean Tees pushes is what I find they want you to look at first when going to their sight. While there is a lot to it, the simplest way to look at it is a monthly renewal service where you are sent a certain amount of t-shirts with free shipping and the best deals that Fresh Clean Tees is willing to offer.
Fresh Clean Tees Unboxing
When my t-shirt arrived from Fresh Clean Tees it was in custom black packaging with the company's logo plastered loudly on the front. There was no mistake who the package had come from, they want their consumers to know when it's their package they've received.
The packaging itself was of a decent quality. Easy enough to open with just a pair of scissors, though I felt it was a tad big for a package meant to hold a single t-shirt. I get the feeling that they use a similar size for most of their shipments and just put the correct t-shirts inside.
Upon first opening up the package, the single t-shirt I had was in another layer of plastic. The clear plastic gave a clear view of the shirt inside with the only labeling on it noting how the plastic was 100% recycled and that it should be recycled again.
Now getting to the actual product itself, the shirt was neatly folded and welp kept during its transit. A little crinkly piece of paper was even folded with it to make sure it kept its shape, though it wouldn't be as sturdy as the cardboard other shirt shipment companies like to use.
The shirt of itself had a quality higher than I expected. The price wasn't the cheapest in the world, but compared to shirts in a similar price range I would put it in the upper tier of comfort and softness. It also has a good stretch to it.
The softness and level of elasticity make for a fine shirt on first impression. There is little I can complain about with the quality of the shirt from the start, though we will see if this opinion will change with time. One important thing I will be looking into now that I have the shirt is how easy it is to clean and how it reacts to being washed and dried.
Fresh Clean Tees Features
As an online clothes retailer, the main feature of Fresh Clean Tees is the streamlined shopping experience. There is no hassle with trying to dig through a physical store looking for a shirt you know you want but you can't find. Everything they have, and all the deals they offer, are right there on the page.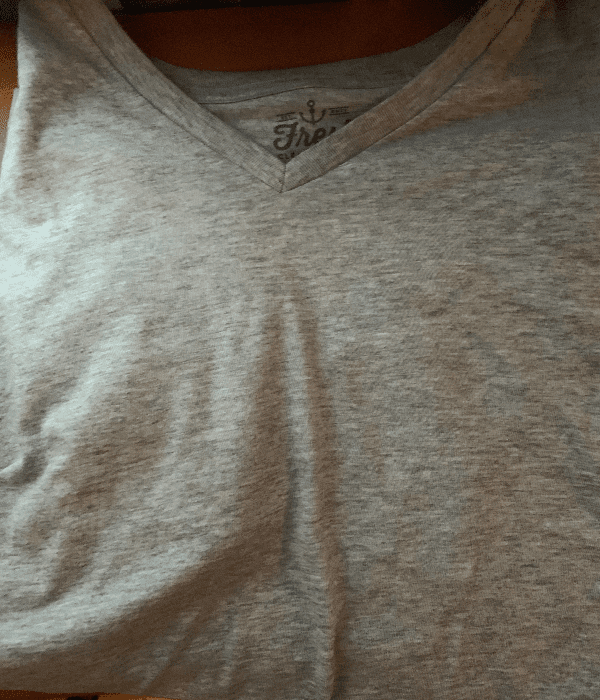 Like any online clothing store worth your time Fresh Clean Tees offers a wide selection of deals. Along with the general ease of shopping at home, this all makes up for the expected online shopping experience, where you get most of your shopping done for a fraction of the time and price.
Fresh Clean Tees Test
There isn't a lot more to go over that I hadn't already stated in my first impressions. My opinions have not changed a lot, and in this situation that's a good thing. The shirt still has its stretch, it's still soft and comfy, and I've found it's good after a few washes.
The washing aspect is the main thing I had been wanting to look into to see if it would change my opinion. So often I'll see a shirt get bought online and it looks like the best thing ever, but when it gets put through the wash once or twice it starts to shrink, fall apart, or lose its softness.
I'm happy to say this is not the case with the shirt I got from Fresh Clean Tees. It's still as soft as the first day I got it after going through a full wash and dry cycle, it's kept the same level of elasticity, and basic stains came off without any problems.
It's passed most of my tests. Not all of them with flying colors, but enough to justify the price of a single t-shirt.
Who's Fresh Clean Tees For?
Fresh Clean Tees is for anyone that is looking for the best deals on casual tees. While there is a wide variety in colors and makes, the bulk of their supply is single-colored simple tees. This isn't the place for artistic and fancy shirts that have specific designs on them.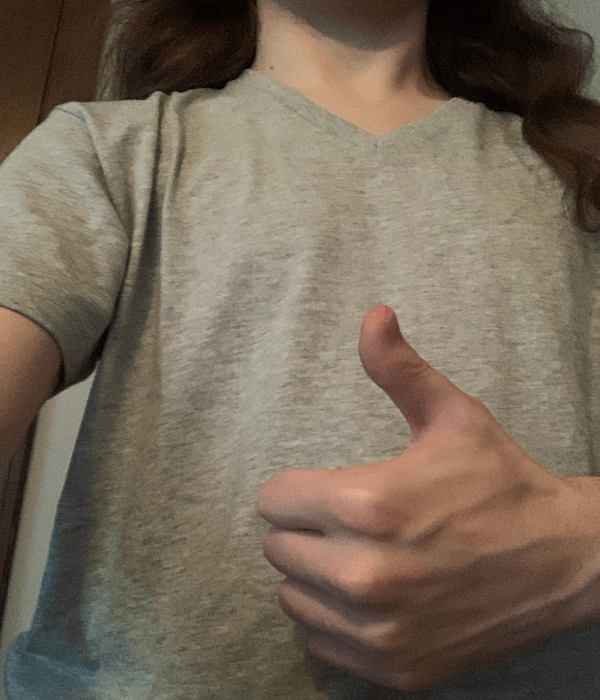 Simplicity is Fresh Clean Tees' biggest strength and weakness. If you want basic t-shirts to wear during the warmer months to keep you comfy then this is exactly what I think you would want. I know it is what I would.
However, if you want more expressive designs then you may want to look somewhere else. These designs tend to come with higher price tags, and while Fresh Clean Tees products are by no means cheaply made, they do put focus on maintaining a decent price tag for bulk purchases.
What Are the Benefits of Fresh Clean Tees?
The first benefit I want to look at is the main selling point that Fresh Clean Tees tries to push, their prices. When you buy a single t-shirt from them it's' going to be on the average side for a single shirt, usually around $19 – $25 depending on what type of t-shirt you're getting.
What they try to push for you first are their warehouse bundles of either three or five shirts, with five being their best deals for a single purchase. These bundles greatly range in the amount they save. Some take 3$ off a bundle of three tees, while others can take off as much as $25 from a five-pack. Overall, these deals are good.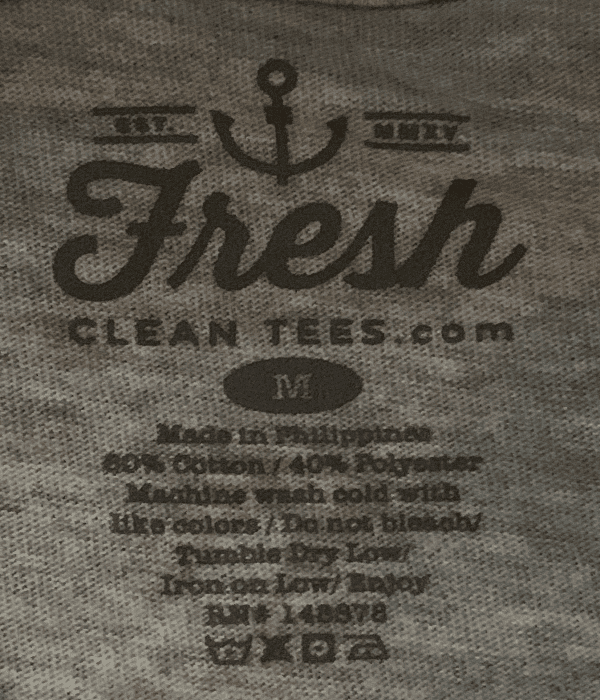 Turning back to the shirts themselves, they're made of quality material. They're unbelievably soft and comfortable to wear and have a decent stretch to them. In my experience, this allows them to better fit, and prevents as much quick wear and tear from setting into them. These t-shirts are as good as you will be able to find for a reasonable price I believe.
The Subscription Service
I want to take the time to go over in-depth on the subscription service offered by Fresh Clean Tees. With this being one of their biggest saving methods I feel it's important to give it a fair shot and break down the details so everyone can be as informed as possible.
The initial draw to this is the member-exclusive 3-pack and 5-pack deals that come by monthly. This gives members access to a selection they either wouldn't have before or would cost them a greater sum to put together on their own.
This subscription also comes with two promises from Fresh Clean Tees. The first one is free shipping. This keeps a potential hidden cost for the subscription plan out of the equation, but it also means that if you don't want to add another subscription service to your monthly budget you will be paying for shipping. It is worth noting that all of this is only within the US where Fresh Clean Tees is available. Outside of the country they likely won't even make a shipment.
The second promise I've seen Fresh Clean Tees give to their members is their best possible deals. The savings that come from this depend on the packs and shirts that are being bought, but from my research, I've found it makes the monthly cost of the shirts less than what you would find in most physical stores.
Altogether this makes the subscription service an alluring set of deals. The only problem I see with it is that subscription services are continuing to get less and less popular with people looking to save money as their often difficult to cut off. As long as you're interested in getting a shipment of t-shirts each month, this shouldn't be an issue.
Should You Buy It?
With Fresh Clean Tees I can't say I'm disappointed, though I wasn't shocked either. The comfort of Fresh Clean Tees is comparable to some higher-end shirts, but within its price range it's as good as I was able to find.
It's no miracle product, but it's certainly a way to save money while still getting a product of quality. The simplistic nature of the shirt means that there isn't much else to compare design-wise. If you like simple colors, you will know what you're getting.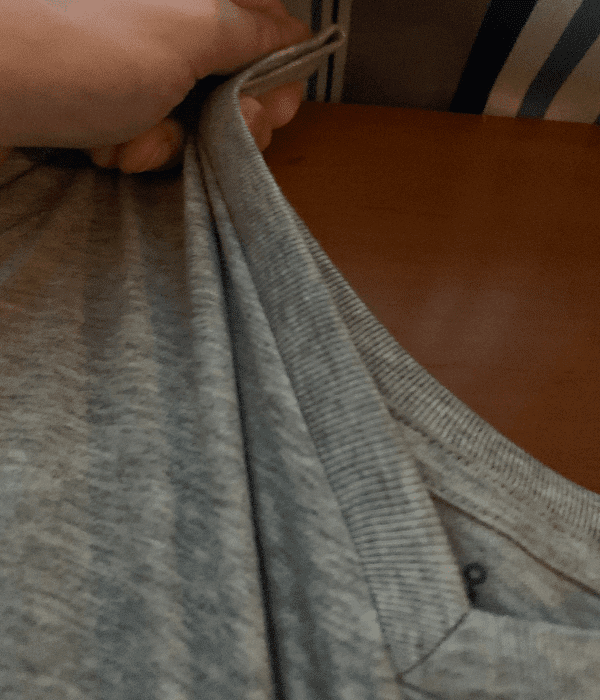 I feel like you should know at this point if this is a company you're interested in purchasing from. If you feel like you're on the edge then I would say give them a try.
The worst that could happen is you become unhappy with a single t-shirt and decide never to use them again. Buy one t-shirt first and see how you like the way it fits and how comfortable it is. After that, you will know yourself if this is a kind of tee you want to fill your closet with, or if it's one you will never wear again.
How To Buy Fresh Clean Tees
The best place to start looking at the deals offered by Fresh Clean Tees is right here on their website. With their online store for their products, the quality of the service and the shirts are linked together, meaning your experience is just as important as the deals they offer.
There aren't many other choices to get your hand on Fresh Clean Tees brand t-shirts. All the transactions I can find are done through their website. That means if you're interested in anything I've had to say then you only have one place you can go.
How Does Fresh Clean Tees Compare to the Alternatives?
Fresh Clean Tees isn't the only online stop for t-shirts. Several competitors offer their forms of discounts and quality that make them a reliable alternative to Fresh Clean Tees, and I think it's worth going over a couple of them.
True Classic Tees hosts several positive similarities to Fresh Clean Tees. They offer a wide selection of colors in plain t-shirts, have countless sales, and have massive bundle packs that can have as many as nine shirts. They don't appear to currently have any subscription services, but with their larger bundle packs a single purchase will get you about as many t-shirts that you could ever need in a particular style.
Stitch Fix falls on the other end of the spectrum with its clothing subscription box. On their site, you get to put together a subscription box tailored to yourself so that you get a constant stream of fresh new clothing. If you like Fresh Clean Tees primarily for their subscription service and want an option that gives more variety then this is one of the better ones.
There are countless other websites out there that give you options, but what these two offer compared to Fresh Clean Tees is why I picked them out. One is best if you one a single bulk purchase, the other will fit well if you're looking for a long-term clothing subscription service, and Fresh Clean Tees still finds its place with the quality of the product they offer and the variety of options you have when making a selection.
Final Verdict
Overall my opinion and experience with Fresh Clean Tees have been good. The quality of their product is up to par, there aren't any major flaws with the shirts themselves, and their comfort is top-notch.
The prices are also good to ok. They won't be the cheapest on the market when buying singles, but everyone I know that gets plain color tees buys them in bulk anyways. Getting a wide selection of colors to pick from is part of the appeal of single-colored shirts after all.
The subscription service is where the best deals are at, and anyone that wants to use Fresh Clean Tees often should pay attention to it. The free shipping alone makes it worth the cost compared to buying the shirts right from the store.
So, putting it all together, I would recommend Fresh Clean Tees' products to anyone getting ready for their next round of clothes shopping or getting regular shipments of a few t-shirts every month. Comfortable, within an affordable range when bought in bulk, and won't tear apart in a couple of months. All of this makes them worth it until you've got a closet full of as many t-shirts.
Resources and Further Reading