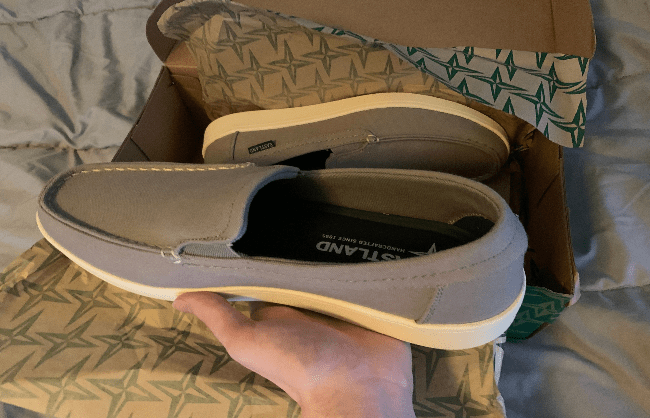 Shoebacca's online store is one of the countless websites that have popped up in the last decade offering competitive prices for popular shoe brands. They offer a wide selection of men's, women's, and kid's shoes, and their products don't end there. However, In this saturated market of online, Shoebacca has to do a lot if they want to stand out in my eyes.
The quality of Shoebacca's shoes is not in question given that they have several bigger brands in their stores. That leaves prices and quality of service as the key points that I want to look at, but I won't be ignoring the quality entirely either. There is a lot to talk about here, from special deals to possible difficulties, I will be covering it all here in this review.
PROS
A large variety of shoe types offered
Year-long return policy
Offers recognizable brands
Free shipping within the continental US
CONS
Returns under $50 require a restocking fee
No international shipping
Some customers report poor customer service
Complaints about difficulty canceling orders
BOTTOMLINE
Shoebacca is an online store focused on selling name-brand shoes at decent prices. With their special 110% price match offer their prices are as low as I've ever seen.
What is Shoebacca?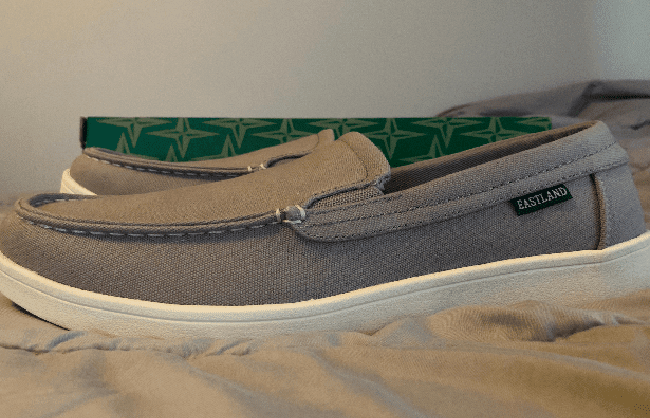 Shoebacca is an online store that primarily sells footwear of a wide variety. Sneakers, athletic shoes, heels, and every other type of regular footwear I can think of are included with recognizable brand names backing them up. If there is a kind of footwear you want I can bet that you can find at least one pair in their catalog.
Along with this they also offer clothing and general accessories, all at competitive prices. The prices are the main point Shoebacca tries to plaster itself with. Just by looking at their main page, you will find several mentions of special deals like their 110% guarantee.
Shoebacca Shoes Unboxing and First Impressions
When my Shoebacca order arrived in its labeled box I wasted no time ripping into it to see the quality of what was inside. There were no shocks or surprises when I saw the quality of the shoes that I had gotten. As I expected the brand marking was a sure sign of quality that matched what could be found in stores.
I experienced no trouble with my order, and the time for shipment was faster than I had expected. My initial impression was one of satisfaction with the product and the services Shoebacca offered.
The shoe itself is quite comfortable and fits well. Finding the right size for myself was simple, and Shoebacca makes the entire process as seamless as I could hope for.
On first inspection, I have nothing bad to say about Shoebacca's product. It's the same quality of shoe I expect from any big name brand, and I'll be sure to wear it for a long time to come. If there are any issues with what I've gotten they haven't made themselves known in my early experience.
Shoebacca Features
Looking at the features of a website and what they offer means digging into their website, their service, and the quality of their products. Each point is important to get an understanding of the full picture that is the Shoebacca website.
Starting with the website itself, it's organized in a simple manner. It's quite easy to sift through and find exactly what you are looking for without issue, and there are plenty of ways to make sure you're saving on money. Most of this is going to be with their footwear, and if you're an eager person willing to dig for better deals elsewhere you may get to use their 110% price match.
The 110% price match may be the main draw to using Shoebacca. With this deal, if I or anyone else find a lower-priced and in-stock item on another website then Shoebacca will issue credit back to the card used for that purchase of their product. It's a good way to help make sure that you're always getting the best deal on their footwear.
Speaking of footwear, While it is their main focus it's not all that Shoebacca offers. They have sections of their store dedicated to clothing and accessories as well. The variety here is limited compared to the footwear. I wouldn't call it a bad selection, but it's certainly not as robust as their main collection.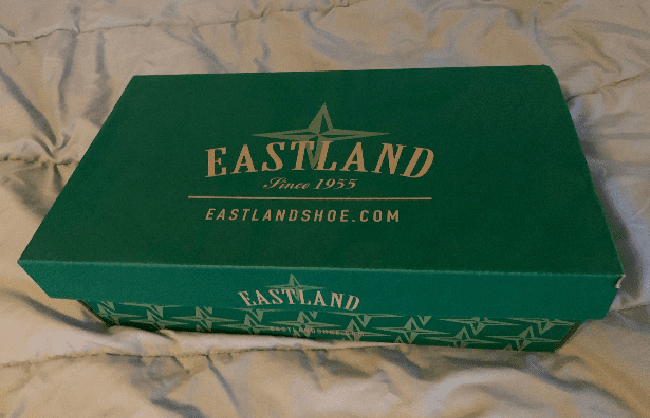 All these items are still of quality brands, just like the footwear. There is little doubt in my mind that most products on the Shoebacca store page are of high quality.
The last point to look at here is their customer service. In general, it seems to be alright, I haven't had any personal issues with it at least.
I would still like to bring up that several people have had problems with Shoebacca's customer service in the past. Not enough to make it a worrying trend, but enough that it's worth bringing up as a pattern. The difficulties people have ranged from canceling orders to hearing back from Shoebacca at all.
The customer service may not be handled swiftly and without issue all the time, but the rest of the store seems to be held together well. There is little else I've found to complain about with Shoebacca's general setup.
Shoebacca Shoes Review, the Good and Bad of Online Shopping
There is no easier way to test a new pair of shoes than to take them out and use them for a while. Any new shoe can be stiff and a little uncomfortable at first, so breaking them in gives every shoe a fair chance.
For the shoes I received from Shoebacca there was an uncomfortable period of about a day or two. This isn't unusual for adjusting to a new pair of shoes. By the third day, they started to feel right, easy to slip on and off and didn't bother me in the slightest.
Even at the correct shoe size, some shoes might not fit some feet well. The shoes I got from Shoebacca met my dimensions well enough that this type of issue didn't come up. The width was enough to give my feet room to breathe without giving too much space to make walking awkward.
The impression I have after my week or so testing Shoebacca's shoes is that there isn't any issue with them. Now, this could vary as Shoebacca gets its supplies from a variety of brands, but it's a good sign towards the level of quality they keep in stock.
Who Is Shoebacca For
Shoebacca is a service for shoppers of the modern online era. If you love having a wide selection of shoe options but hate the need to get to an actual storefront then I think it's worth taking a peek at their page.
Even better, Shoebacca comes with a year-long return policy on many of its products. This helps ensure that what you get is quality without the risk of being out even a small fortune. This all makes Shoebacca a great option if you hate getting out to a physical store but dislike using less focused online stores that lose focus on specific products in exchange for casting a wide net.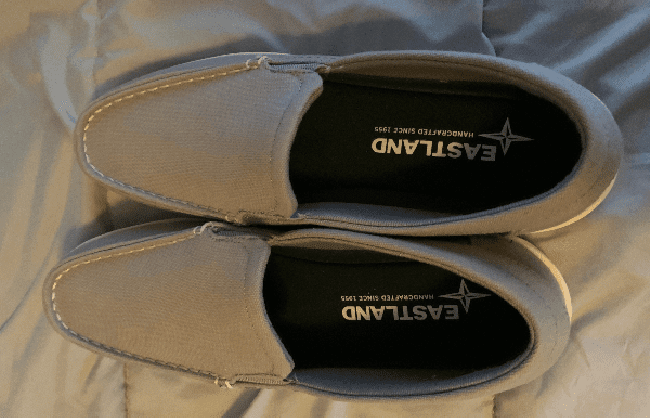 Benefits of Shoebacca
The main benefits of Shoebacca are the convenience and prices they offer. If you know your shoe zie then you can do a day's worth of shoe shopping right from your home. Finding the exact shoe type and brands you want takes no time at all through them.
The other benefit of Shoebacca is its competitive prices. Around every corner, there is a deal to be had that rivals or beats the competition. What's even better is that if you find a better deal on a shoe elsewhere, the 110% price match deal they offer will still end up saving you money most of the time.
Quality of the Brands
I know I've pointed it out a few times, but the brands that Shoebacca offers are varied with massive names in there. Looking through the thoughts of other customers out there I haven't found many complaints about the quality of the shoes themselves.
There were a couple that didn't seem quite happy, but it's honestly more suspicious when a company has made seemingly everyone happy rather than a small number of people being slightly dissatisfied. Even bigger brand name items will get the occasional complaint of this type.
In my experience, I didn't notice much of a difference, and that's the honest truth. I'm not saying that there won't be products that don't feel cheaper though. What I am saying is that if that is the case then it doesn't affect most of their items, or isn't all that noticeable to most people.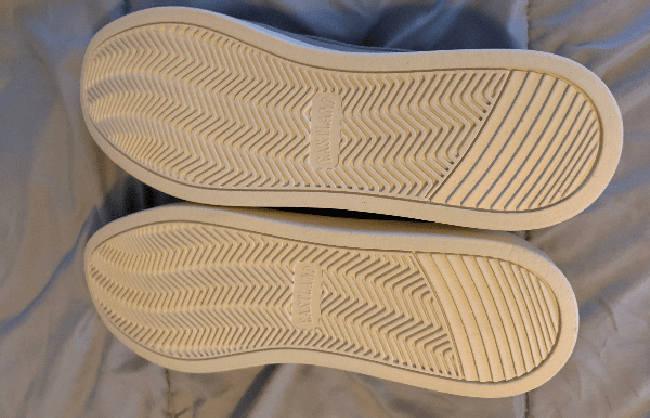 Shoebacca's prices still make them worth the cost even before the conveniences they give are taken into account. I don't have any reason to say that Shoebacca doesn't offer decent products for affordable prices.
Should You Use Shoebacca?
Using Shoebacca is a matter of preference. I don't enjoy going out to the store to buy shoes when I can get them from the comfort of my own home, so I love services like Shoebacca. If you feel similar then I think you would get good mileage from Shoebacca.
However, some people genuinely enjoy going out to shop for shoes and other clothes. Some people don't like buying shoes until they've worn them and got a feel for them, others like making a whole clothes shopping day when they get their shoes, and others just want to lay their eyes on the physical product before making any choices.
All of these feelings are valid and are good reasons not to use services like Shoebacca. There are small aspects you miss out on by using them, but there are also conveniences you gain if you do.
All I can say is that if you want to do any online shopping for shoes then Shoebacca is the place to go. Even if you just want to get an idea of shoes you might want to buy soon they're a good place to check before heading to a physical store.
How To Buy Shoebacca
If you're interested at all in buying from or browsing Shoebacca then you can check out their main page here. The store page is easy to get around, so it should take less than a few minutes to give it a look over.
When looking around I would take note of any brands or items that catch your interest. If you find them at a different supplier for a lower price then you might be able to get an even better deal out of Shoebacca than you otherwise would have.
How Does Shoebacca Compare to the Alternatives?
Shoebacca is not unique in being an online shoe retailer. Though what it offers is compelling, other stores have made a name for themselves that I want to look at. I want to see what makes them unique, and how they stand up as competition against Shoebacca.
ShoeMall is an online retailer that offers plenty in the way of sales. Their seasonal purchases put familiar brands at lower prices than can be found anywhere else. However, their biggest brands on display are ones like Sketchers and Crocs. a decent store with good prices, but a limited brand selection.
DSW shoes mark down the best trends for the coming season are making sure that the styles they offer to stay up to date. This is a great choice for consumers looking to stay trendy with the seasons, and have the money to do so. You won't be finding the cheapest prices here, but you will be finding shoes that are fit for the current fashion season.
OllyShoes is an online shoe store marketed toward kids. They're one of the best places for parents to find shoes for their children at varying ages of development. This is a website you will either never visit or that you will be visiting constantly as children require new shoes far more often than adults.
Now looking at all of these other stores I hope I've given you a good idea of what is out there. Shoebacca isn't the only option you have, but it's still one of the better ones when you're just looking for good-priced and quality brand shoes. The other stores have their positives and niches, but for me, none of them compare to Shoebacca.
Final Verdict
With my positive attitude towards them, it's not surprising that I think you should use Shoebacca if you're at all interested in online shoe shopping. Most of the big brand shoe names you would be looking for are right there in their store, so why would you need to go anywhere else?
A positive side-effect of all these available brands is that Shoebacca has an amply sized collection to sift through. I love the sheer amount of options they have. The only way this is a problem is if you know you're paralyzed by choice.
Whenever you need new shoes I recommend going to Shoebacca first and digging through their options. When you find a shoe you want, remember to check around other stores to see if you can find it at a cheaper price to grab yourself a better deal. I can't say it enough that you should at least give Shoebacca a try.
Resources and Further Reading