What are the odds of winning the lottery?
The lottery is one way that people can win money. Sometimes, the prizes are huge, so they're extremely tempting. Other times, they have smaller payouts, but they are just enough to give someone a small financial boost.
As a form of gambling, there is no way to guarantee that you'll win. However, knowing the odds of each lottery could help you make the right decision about which lottery you spend your money on, so you have the greatest opportunity to win.
In this article, we'll go over several different lotteries that take place throughout the United States, so you can get an idea of which might be the best for you to invest your money into. With luck (and a little strategy), you could be walking away with a big prize.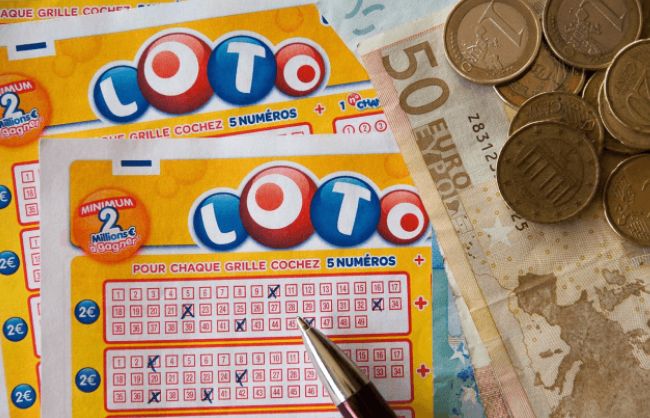 ALL UNITED STATES
CALIFORNIA ONLY
COLORADO
FLORIDA
GEORGIA
KENTUCKY
MAINE
MINNESOTA
New York
Ohio
Texas
How Can You Increase Your Odds of Winning the Lottery?
Winning the lottery is not always a pipdream, but it depends on what level of prize you want to win. Remember, too, that the odds are more in your favor as lesser prizes are won and larger prizes remain (when there are a limited number of tickets.
Get to know the odds first. For most scratch-off cards, you can go online and look at the scale of odds. It will tell you the overall odds of winning as well as the odds for each prize.
Find out how many tickets there are and how many have been sold. If there are only 100,000 tickets with 10 prizes and 50,000 have already been sold with no winners, your odds have just gone up exponentially.
Try for lower prizes. If you set you target on getting a $50 or $100 payout rather than $5,000 or $10,000, for example, you'll be pleasantly surprised at how much more often you win.
Play lottery games that are local only. While the nationwide games are fun, the likelihood of winning them is much lower since so many people play. If you choose a game that not many people play, you'll have better odds when you buy one or two tickets.
Consider joining a game with friends. Buy 10 or 20 tickets for a group, and agree to divide the prize if you win. An office pool, for example, gives everyone better odds since there are more tickets.
Play every week. While you might not want to play if you always lose, playing consistently increases your chances of winning.
Use the same numbers every time, and choose them carefully. For example, did you know that the more ink there is on a ball, the more likely it is that it will drop? Choose double-digit numbers for a greater chance of winning big prizes.
Simply buy more tickets. In some games without limits, this isn't helpful, but if you buy more tickets for games that have limited tickets sold, you'll increase your likelihood of winning the prize you want.
Stop choosing lucky numbers. Some studies have shown that lucky numbers are more likely to be chosen by multiple groups of people, so even if they win, the prizes will be worth less.
Choose a wide range of numbers. Don't think about a pattern, because the odds are that the lottery picks will not be beholden to one.
Don't play a variety of games, choose one and stick with it. As long as the prizes haven't been won, each card you lose with (on scratchers) will put you closer to winning the grand prize.
Choose scratch-off cards over big lotteries. While the prizes might be smaller on some, the chances of winning at least your money back are much higher. You may find that you can win several medium-sized prizes without much effort.
Double up with second-chance games. Many of the lottery tickets you use have second-chance games and drawings that could get you your money back or help you win a prize you weren't expecting.
Opt for rare numbers. While you want to choose double-digit numbers to avoid choosing other people's favorites, you also want to look for numbers that other people don't pick as often. Numbers like 7 and 13 are often selected, but what about 41 or 26? If you do hit a grand prize, the likelihood is that you'll win more because of the unusual numbers you chose.
Avoid playing games that have been out for a long time and had many prizes won. While it might be appealing to try to win the million-dollar prize left on a lotto card, you could miss out on many smaller prizes if they've already been collected.
These are a few tips to help you win the lottery. The odds aren't always in your favor, but if you're smart about the games you play, you may get lucky!