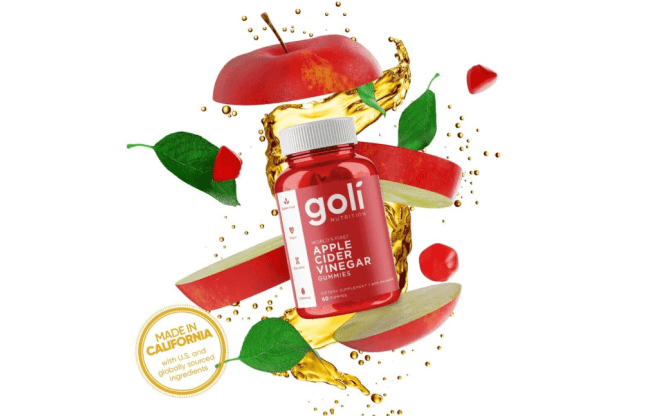 What are Goli Gummies?
Apple cider vinegar offers quite a few health benefits. Unfortunately, it smells and tastes like vinegar, therefore, you probably don't want to grab a bottle and take a drink. Goli Gummies let you enjoy the benefits of vinegar in a small gummy candy that has a delicious taste.
Goli Gummies made a name for itself on both television and social media. Ellen DeGeneres talked about the gummies on her hit talk show. They also appeared in Men's Journal and Women's Health along with dozens of other magazines. If you look for the company online, you'll find that more than 300,000 customers follow the brand.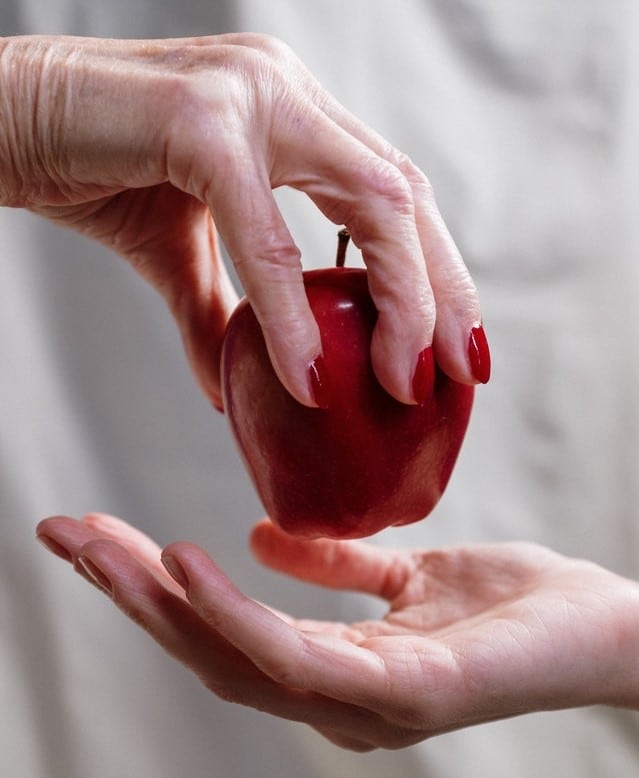 PROS
Good flavor
Easy to take
Suitable for most people
30-day guarantee
Free shipping
CONS
Can melt if not stored properly
You may not experience any benefits
More expensive than similar gummies
BOTTOMLINE
You can gain all the benefits of apple cider vinegar without the harsh and bitter flavor with Goli Gummies. The gummies are easy to take and free of the ingredients and allergens that other gummies have.

iReviews Shopping Assistant
Find the best prices for this and many other products with our chrome extension
Product Features
Cost: $19 or less for a one-month supply
Shipping: Free on all orders
Bundles: With up to six bottles
Guarantee: 30-day money-back guarantee
Safe for Vegans/Vegetarians: Yes
Gluten-Free: Yes
Who Can Take Goli Gummies?
One of the benefits that these gummies have over competitors is that they use organic ingredients. They are gluten-free, which is helpful for anyone who has a gluten intolerance or allergy. They are also perfect for vegans and vegetarians who do not consume animal products.
These gummies lack genetically modified ingredients. If you want a gummy that lacks any type of GMO and has a good taste while still giving you the benefits of apple cider vinegar, you'll like Goli Gummies. You can buy a six-month supply and have enough gummies for the next few months or snag a bundle with enough gummies for your whole family.
What's Inside Goli Gummies?
You may wonder what sets Goli Gummies apart from the pack. One thing that sets this company apart is that the gummies contain natural ingredients that have many unique benefits for your health, including:
Beets that give the gummies their classic red look and add a touch of sweetness
Apple cider vinegar made from some of the best apples in the world
Pomegranate to tone down the bitter flavor of the vinegar and give the gummies a deeper red color
Vitamin B12 to give you more energy and help your body produce energy
Vitamin B9, which improves your overall health and can help you feel better
You'll find that each gummy contains 3.5 grams of carbohydrates. While this is a little high, those on a keto diet and diabetics can often still use the gummies. Goli Gummies are better for those with food allergies than other gummies are. They lack the common food allergens that other gummies have such as wheat and eggs. You can read the ingredient list online and talk to your doctor if you have any questions or concerns before buying the gummies.

Goli Gummies are Free of Allergens, Including:
Wheat, Eggs, Yeast, Milk, Gluten, Peanuts, Soy, Shellfish, Dairy, Artificial Colors, Gelatin, Agave, Artificial Flavors.
Our Experience (Goli Gummies & Energy Bites)
As a former college athlete and a health fanatic, I have heard about the benefits of apple cider vinegar, and tried to incorporate it into my diet in the past. I started off trying to take shots of apple cider vinegar in the morning, which was unbearable. I then switched to putting the vinegar in lemon water, which was a slight improvement, but did not last long. Most recently, I have been taking apple cider vinegar capsules, but they do still leave a lingering vinegar taste.
I was very excited to try Goli's apple cider vinegar gummies, but was hesitant to chew a gummy that may potentially taste like vinegar. Upon arrival, the Goli gummies came in a bright red cardboard box which was very aesthetic and high quality. I first opened the Apple Cider Vinegar Gummies and saw that they are a bit larger than traditional gummy vitamins and that they are very sticky.
I was certainly nervous to try the gummies, as I feared they would taste gross. After trying one, I felt as though they did not taste like vinegar at all, but also did not taste amazing like they were candy or regular gummies. The flavor was not bad at all and resembled apple cider. The stick consistency makes me wonder how the gummies would hold up in even a little bit of heat, but so far they have remained solid.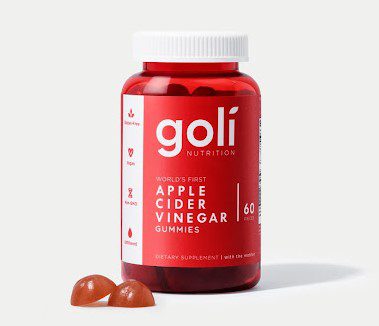 Overall, these are by far the best method I have tried in order to get my daily dose of Apple Cider Vinegar. I have been maintaining the habit of taking them every morning, and have not grown to dislike them at all.
The next product I received were the Salted Caramel Energy Bites. These bites came in a plastic white container, holding a bunch of tiny square energy bites coated in chocolate. I was very excited to try these, but was not as satisfied as expected. The energy bites taste exactly like protein chocolate bars, in a sort of chalky way.
I did enjoy how small the bites were and that you do not have to waste plastic by buying individually wrapped bites. Furthermore, I love that these bites contain caffeine and provide vitamins and energy without having to drink coffee. As someone who drinks a lot of caffeine, I often need energy but am sick of coffee drinks. This is a great alternative for a quick pick me up, yet it does lack a bit in texture and flavor.
How Can Goli Gummies Improve Your Health?
It's hard to believe that eating a few gummies a day can improve your health. Goli Gummies use the vitamins that your body needs, which can boost your overall health. One big benefit to using these gummies is that they contain vitamin B12. Vitamin B12 has many benefits, including that it helps your cells produce more energy.
Another way the gummies can improve your health is through the addition of vitamin B9. This is a type of folic acid that gives your body the support that it needs. You may find that you recover faster from a small injury or that you can get over illnesses quicker. Each gummy contains 50% of the vitamin B9 and vitamin B12 that you need each day.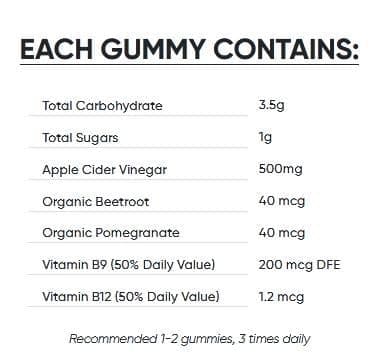 What Ingredients are in Goli Gummies?
Goli Gummies use a variety of healthy and organic ingredients. You can find the full list on the official website or listed below:
Beetroot, Pomegranate, Apple Cider Vinegar, Vitamin B9, Vitamin B12, Tapioca Syrup, Water, Cane Sugar, Pectin, Sodium Citrate, Citric Acid, Malic Acid, Natural Apple Flavor, Organic Fruit Juice, Organic Vegetable Juice.
Some customers are worried about the organic juices in the ingredient list. Those juices simply add to the color and flavor of the gummies. The minds behind these gummies wanted to add to the bright red color beyond what they got from pomegranate and beetroot, which is why they tried other types of juices. They found that a combination of natural/organic fruit and vegetable juices gave the gummies a rich red color that resembled ripe and juicy apples.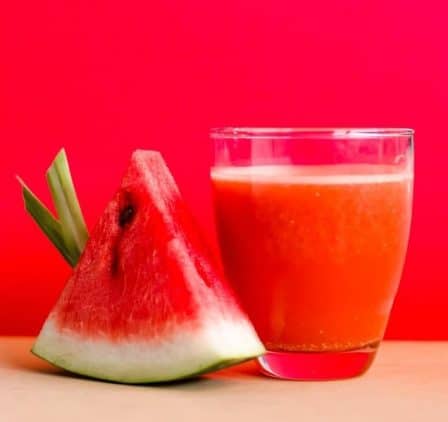 All of the juices used in Goli Gummies are organic and natural.
How are Goli Gummies Made?
Goli Gummies used ingredients sourced from farms around the world. The facility that makes the gummies is allergen-free, which lets you rest assured that you won't have a bad reaction when you take them. They lack the chemicals and artificial ingredients that similar gummies on the market have. As a bonus, Goli sends all gummies through several rounds of testing and quality assurance.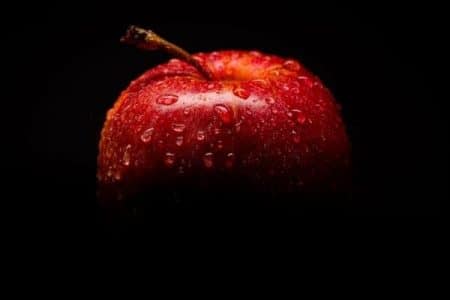 Enjoy the apple flavor that you want with none of the harshness of apple cider vinegar in these gummies.
Where Can You Use Goli Gummies?
If you live in a warm climate, we recommend storing the bottle in your fridge. The cold temperature will keep the gummies in good shape and keep them from melting into one large blob. If you have a safe spot to store the gummies, you can take them to dozens of places, including:
Work
Vacation
Gym
Family Reunions
Parties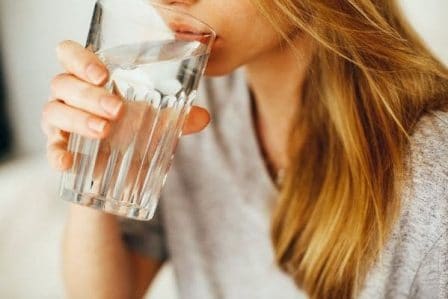 You don't need water or any type of liquid to take Goli Gummies.
What are the Benefits of Apple Cider Vinegar?
Apple cider vinegar has many health benefits. Many found that taking only a small amount of apple cider vinegar helped them lose weight and boosted their immune systems. Also known as ACV, it was part of several studies that found diabetics who took it had an easier time lowering their blood sugar. Some of the other benefits of ACV include:
It kills germs and bacteria, which is why many use ACV for cleaning.
You may find that it helps you digest your food faster with limited discomfort.
Those suffering from acid reflux and similar conditions found that it helped with heartburn.
ACV can help you fight the signs of aging.
The potassium found in ACV can reduce muscle cramps.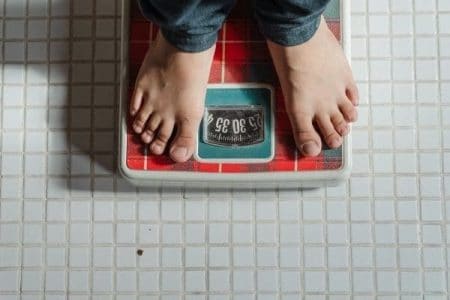 ACV may help you shed more weight than exercise alone can.
Who's This For?
Goli Gummies are natural gummies designed for those who want to experience the benefits of ACV without drinking it. Many people find that they don't like the taste of ACV, which causes them to stop taking it.
Others we think would like these gummies include:
Those who want help losing weight but don't want to deal with a personal trainer or expensive diets.
Customers looking for a convenient way to take vitamins such as B9 and B12.
Those who have a hard time swallowing big supplements that use ACV.
Shoppers hoping to find a natural ACV gummy that uses fruits and vegetables.
Anyone who suffers from allergies that limit the foods they can eat. Goli Gummies do not use allergens and are free of the artificial colors and flavors.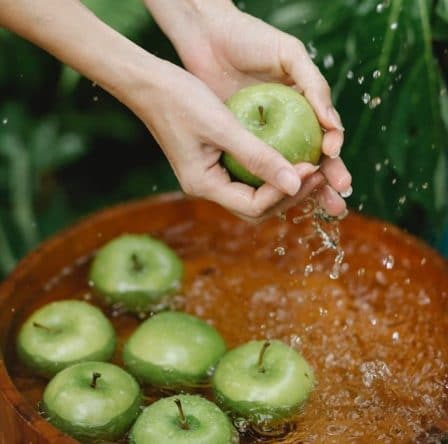 Goli Gummies use the natural ingredients that you crave.
What are the Main Benefits of Goli Gummies?
One benefit of Goli Gummies is that it helps you build a healthy immune system. Are you tired of getting sick a few times a year, especially during cold and flu season? While you can protect yourself while outside, you have no control over the germs that your family brings home. These gummies can give you the immune system boost that you need.
The gummies also boost your production of energy and your metabolism. Some people lose weight faster than others because they have a more efficient metabolism. With regular use, Goli Gummies may help you burn calories and create more energy to lose weight.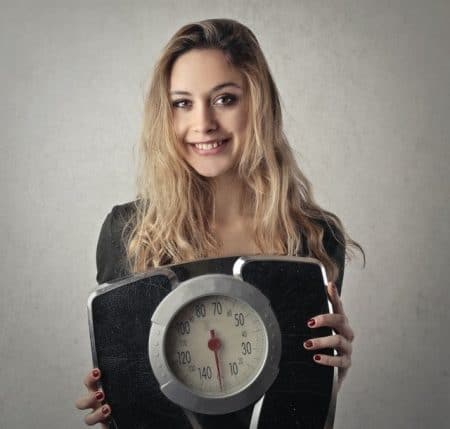 You can get an extra boost when losing weight through these gummies.
Who Would Benefit from Goli Gummies?
Anyone who thinks they could benefit from pure ACV would also benefit from Goli Gummies. These gummies are easy to use because you simply pop one in your mouth and chew it before you swallow. You don't need to keep a glass of water nearby or struggle to down a shot of vinegar.
We found dozens of people who would benefit from Goli Gummies, including:
Those who diet and exercise but still need some help when it comes to their weight loss goals.
People on specific diets who need to increase their daily vitamin intake.
Anyone who wants to save money on a bundle package that comes with multiple bottles of gummies.
Shoppers looking for vinegar products that use the vinegar mother with the top benefits.
Those who want to try ACV but hate the idea of drinking vinegar.
Customers looking for sites that let them earn discounts when they refer their friends.
Shoppers who like the idea of giving back when they shop online as Goli Gummies will donate a six-month supply to a child in need when a shopper buys a six-month supply.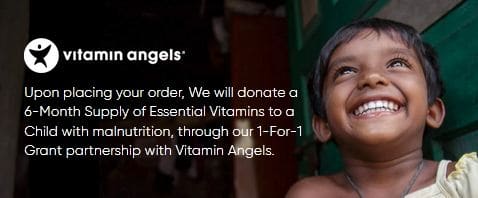 Are There Any Side Effects to Using Goli Gummies?
When you take any form of ACV, you may experience some side effects. Your side effects will often worsen if you take more than you should or a dose higher than the package shows. One potential side effect is that it can affect your blood sugar, especially if you are diabetic or tracking your sugar as part of a keto program. This is due to the pure cane sugar used in the gummies. Some found that it lowered their potassium levels. A lack of potassium can lead to muscle cramps, especially at night along with other side effects.
Another thing to keep in mind is that the ACV found in Goli Gummies can interact with prescription medications that you take. If you are a diabetic or have other medical conditions, you should speak to your doctor before taking these gummies. Your doctor may recommend that you start slowly and monitor your glucose levels. Those in good health usually do not experience any side effects when taking Goli Gummies.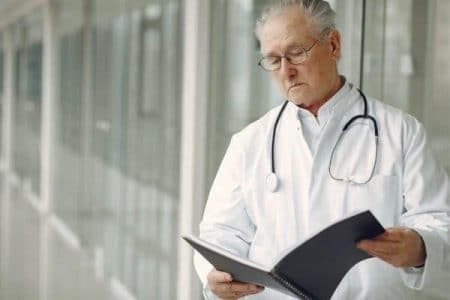 Always speak to your doctor first if you have any concerns about taking Goli Gummies.
How Much Do Goli Gummies Cost?
The price that you pay for Goli Gummies will depend on whether you buy a single bottle or one of the bundles. You can start with one bottle, which is a one-month supply. This bottle costs $19 and comes with free shipping. If you buy three bottles, you get a fourth bottle for free. For this four-month supply, you'll pay $57, which drops your price down to only $14.25 per bottle.





How to Order Goli Gummies Online
Ordering Goli Gummies online is a breeze. We outlined the steps that you can follow to order in five minutes or less.
Step 1: Visit the Goli Gummies Official Site.

Step 2: Read through the information sections and FAQ page to make sure you understand how the gummies work and the benefits offered.

Step 3: Click on the "Order Now" button to view all the bundles and unlock a free shipping offer.

Step 4: Look over the bundles and decide which one is right for you.

Step 5: Click on the "Select Package" button to add it to your cart.

Step 6: Enter your email address in the box labeled "Contact Information" and type your address in the "Shipping Address" boxes.

Step 7: Either add your billing address or click on a box to show that it's the same as your shipping address.

Step 8: Add your payment details. Goli Gummies will accept most credit cards but will also allow you to pay via PayPal or through afterpay.
If you decide on a different bundle, look for a return link at the bottom of the page. This will let you go back to the last page and choose the bundle that you want.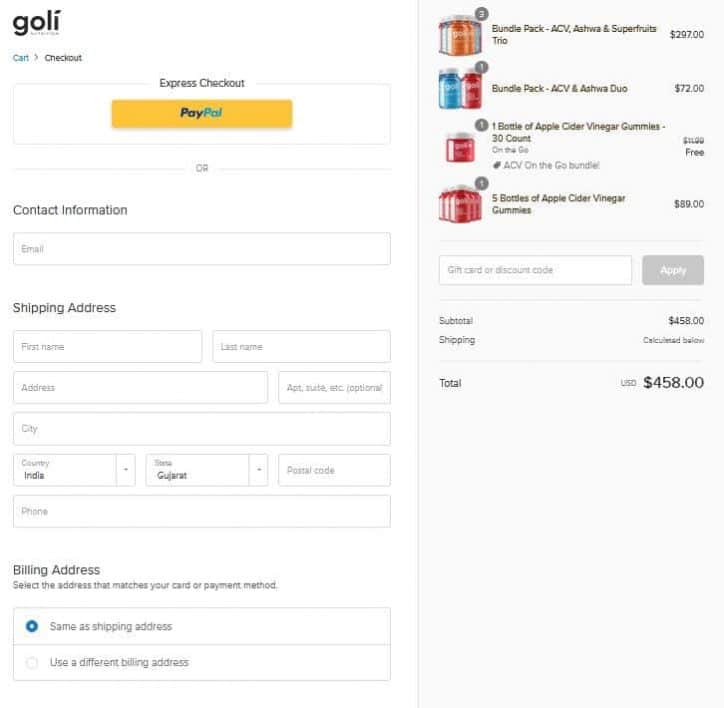 How Does the Goli Gummies Refer a Friend Program Work?
Goli has a refer a friend program that is easy to use. Did you find that the gummies gave you more energy and helped you on your weight loss journey? Through this program, you can recommend the products to your loved ones and get money when they order. You just need to:
Go online.
Click on the Refer a Friend link.
Enter your name and email address.
Click on the black button to unlock your offer.
Goli Gummies allows you to tell friends about the site through email, text, or social media. You can also request a link that is unique to you. When you share the Goli Gummies link and a friend purchases from the site, you get $10 to use on your next order.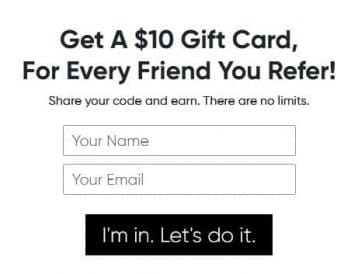 Goli Gummies Brand Ambassadors
If you love these gummies so much that you can't stop talking about them, consider signing up as a brand ambassador. You can easily sign up via this link. To become an ambassador, you need to create an account with a username and password as well as a valid email address. You then receive a unique referral code that you can use on your blog or website along with any social media sites that you use. Goli Gummies lets you earn money when others buy through your link. You can use your dashboard to keep track of your earnings and see how you made money, too.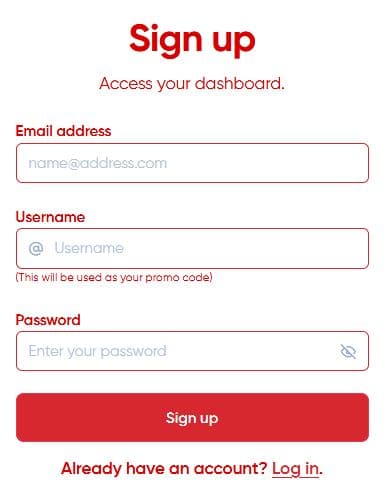 Should You Buy It?
To find out if Goli Gummies are worth the high price tag, check out some of our favorite things about these ACV supplements.
Natural Ingredients
We love that the brand took strides to ensure that the gummies used the best ingredients. When you read the ingredient list on similar products, you may notice many chemicals that you can't pronounce. Goli Gummies has an ingredient list filled with things you're familiar with, such as pomegranate and beetroot. You'll also see both vitamin B9 and vitamin B12 along with organic cane sugar.
No Bitterness
ACV has a bitter and harsh aftertaste with a sour punch. Some supplements and gummies use so much ACV that you can't avoid that taste. You may even find that it lingers on your tongue. Goli Gummies has a sweetness that comes from the addition of sugar and natural fruits and you don't need to worry about a vinegar aftertaste.
Easy to Take
With all of the ACV products on the market today, you might wonder why you should choose these gummies over the alternatives. We like that they are easy to take. If you do shots of ACV, you need a glass to pour it into as well as something to drink after. With tablets and capsules, you need some type of liquid to swallow the pill. You don't always have access to running water and may not have time to grab a glass at work. Goli Gummies allow you to grab one anywhere else you go.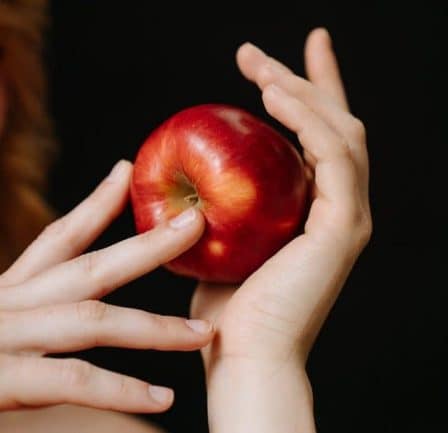 Get the benefits of vitamins and ACV made from real apples in Goli Gummies.
Other reasons why we think Goli Gummies are worth the price include:
Many Health Benefits: You can get all of the health benefits of apple cider vinegar in Goli Gummies, which use ACV. The gummies can help you lose weight when used as part of a healthy eating plan and may boost your immune system during cold and flu season. Many users also found that regular use of the gummies helped them gain more energy.
Money-Back Guarantee: Are you tired of wasting money on so-called healthy products that don't deliver on their promises? With Goli Gummies, you get a solid money-back guarantee that helps you avoid wasting money. If you don't like the taste of the gummies or have any issues with them, you have up to 30 days to return the product and get your money back.
Good Customer Service: Many similar websites make it difficult for you to get in touch with customer service representatives. Goli Gummies has a toll-free number that you can call any time of the day or night at (888) 345-1452 to reach a helpful rep. You can also send an email to [email protected] or click on the Contact Form on the website.
Free Shipping: Goli Gummies offers free shipping to everyone in the United States. You'll unlock this special offer as soon as you visit the site. Once you create an account and place an order, you get free shipping on all future orders.
30-Day Supply: Many shoppers love that Goli Gummies will give them a 30-day supply of ACV gummies. You no longer need to worry about making sure that you have enough vinegar left in a bottle to get through the month. Two of these gummies are equal to a tablespoon of ACV.
Bundles: While you can buy a single bottle and get a 30-day supply, Goli Gummies are also available in bundles that drop the price of those bottles down to $15 or less.
Help Others: Goli launched the vitamin angels program as a way to help those in need. Each time that you buy a six-month supply, the company will donate a six-month supply of gummies to a malnourished child somewhere in the world.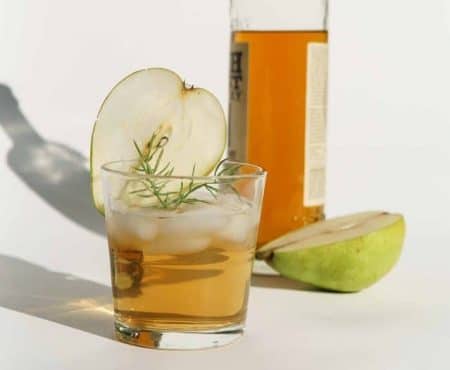 Goli Gummies offer many of the same benefits as traditional apple cider vinegar does.
Cons to Consider
It's important that you look at some of the problems that people have had with Goli Gummies in the past. One issue we found is that the gummies are not suitable for everyone. If you have diabetes, you may find that the sugar and insulin in the gummies cause your blood sugar to rise.
Some of the other cons of Goli Gummies that we found include:
You may not experience as many benefits of ACV when using it in a gummy form compared to its natural liquid state.
Some found that the taste of the gummies was too sweet, while others complained that they could still taste the vinegar.
The cost of Goli Gummies is much higher than what you would pay for similar gummies.
Those on a keto or low-sugar diet often found that the carbs and sugars in the gummies increased their sugar levels and caused them to gain weight.
You may experience one or more of the common side effects associated with apple cider vinegar.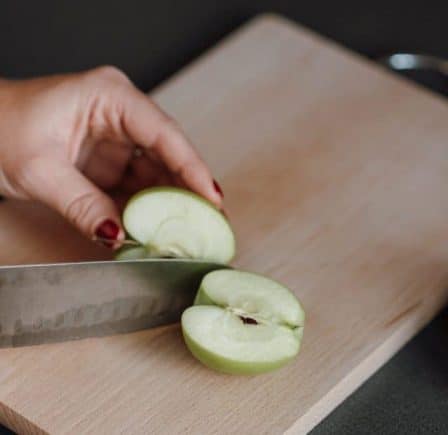 Using a gummy form of ACV may limit the health benefits that you experience, especially when you compare them to the benefits of pure ACV.
Where to Buy
Though you may find Goli Gummies for sale on other websites, we recommend that you buy right here. We direct you to the official site because we want to make sure that you know everything you need to know about these gummies before you buy them. The official site makes it easy for you to find answers to your questions and chat with a Goli Gummies expert whenever you want.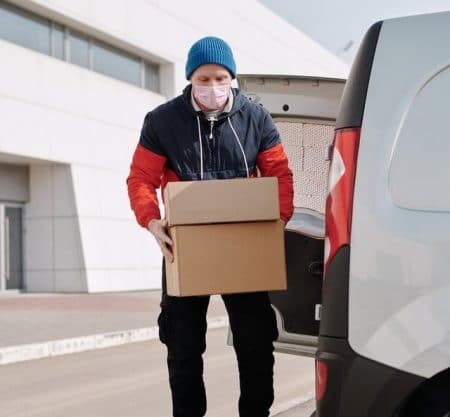 Get Goli Gummies delivered right to your door through the website.
Competition
When it comes to ACV, you'll find dozens of brands that sell online and claim they have the best products. We'll take a look at some of those products to show you how they compare to Goli Gummies.
Bragg Organic Apple Cider Vinegar
You may find that the label on Bragg Apple Cider Vinegar looks familiar because it's available in most stores. This bottle comes with 16 ounces of apple cider vinegar. This vinegar is kosher and made from natural ingredients. Before buying a bottle, keep in mind that it's not as easy to drink vinegar as it is to chew a gummy.
NutriFlair Apple Cider Vinegar Capsules with Mother
One product we enjoy is this bottle of Apple Cider Vinegar Capsules with Mother from NutriFlair. The capsules are suitable for those on a keto diet and other types of diets as they are low in carbs. You get 120 capsules in each bottle that use an unfiltered type of ACV. Each capsule contains 1600mg of ACV, which is more than similar capsules contain. With capsules, you may need some type of liquid nearby to help you swallow them.
Nature's Bounty Apple Cider Vinegar Dietary Supplements
Nature's Bounty Apple Cider Vinegar Dietary Supplements are popular with those looking to save money because they cost much less than similar products do. Priced at around $13, the bottle comes with 200 tablets that each contain 200mg of natural ACV. While this isn't as high as other products have, it's a good way to introduce ACV to your diet. Not only as these supplements suitable for vegetarians, but they are also safe for those with common food allergies to take.
KeVita Apple Cider Vinegar Tonic with Live Probiotics
If you're looking for a convenient way to take ACV by mouth, consider this Apple Cider Vinegar Tonic with Live Probiotics from KeVita. With 15.2 fluid ounces per bottle, it makes it easy to get the hydration that you need. KeVita added both turmeric and ginger to the formula, which tones down the bitter ACV flavor and creates a richer drink with improved taste. While it's easy to drink a bottle on the go, you may find that you aren't fond of the taste or that you need to keep it cold.
Orphic Nutrition Apple Cider Vinegar Gummies
Several brands make ACV gummies that are similar to Goli Gummies, including the Apple Cider Vinegar Gummies from Orphic. These gummies use both pomegranate and beetroot, which gives them similar bright red colors. Many customers love that the gummies are shaped like little apples. Each gummy has 1,000mg of pure ACV power along with helpful ingredients such as vitamin B12. These gummies have more ACV per serving than most of the other products on the market do.
Final Verdict
Gummy vitamins are a popular alternative for those who hate taking large supplements and pills. While you can stick with a standard multivitamin, you also have the option of trying new and different products such as Goli Gummies. Made from real apples that ferment to create apple cider vinegar, the gummies give you the benefits of ACV.
Customers love that they can grab a vitamin and get the benefits of ACV vinegar, along with vitamin B9 and vitamin B12. Many customers also love that they are free of animal byproducts and common allergens.
When writing our review of Goli Gummies, we found that our team loved the way they tasted. These gummies taste more like candy than vitamins and didn't have the harsh flavor that other ACV products do. Use our Goli Gummies review to find out where to buy them and how much they cost along with all of the benefits they offer.