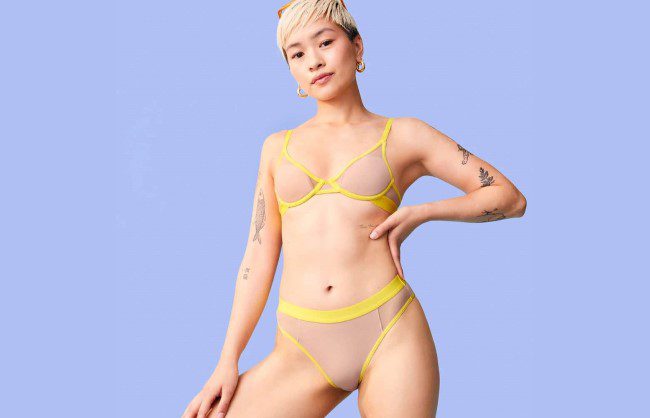 What is the Pepper Bra?
Pepper bras are bras designed by and for women with small breasts. Each bra has the flattering look that you want and can give you a self-esteem boost. Their tagline is even "The industry designs for 36C. We design for AA, A, and B."
All of these bras feature a unique design that keeps the cups from gaping open and scoop the breasts from below to make you look a cup size or more bigger. Cosmopolitan and Allure are just a few of the magazines that talked about this brand and helped raise its online presence.
Pepper Bras have a more flattering look than similar bras do.
Fans flocked to Pepper's social media sites, gaining them more than 50,000 followers. Lia Winograd and Jaclyn Fu came up with the idea for Pepper Bra and turned to Kickstarter for help. They raised more than $10,000 in the first day alone, which helped them create and sell the bra.
Our Pepper Bra review goes over those products and everything you need to know about these amazing bras.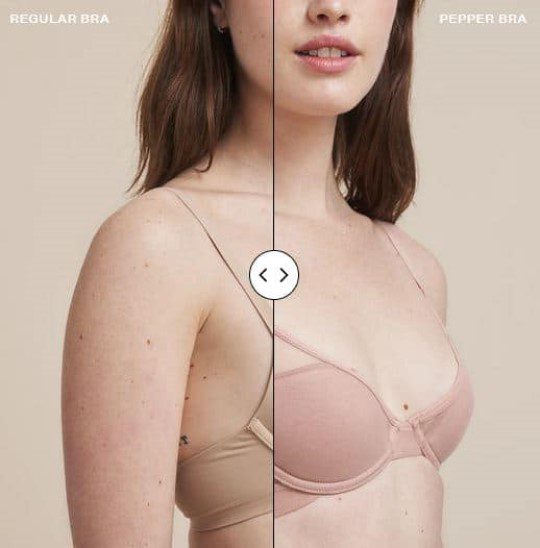 PROS
Designed for women with small chests
Available in many less common sizes
Come in multiple colors
Helps you save money with bundle sets
Pepper bras come with free returns
CONS
Does not ship internationally
May fit a little uncomfortably
Hard to find a good fit
BOTTOMLINE
Pepper bras are perfect for women with small breasts, including AA and A sizes. You can pick from multiple colors and snag matching panties along with bathing suits and other accessories.

iReviews Shopping Assistant
Find the best prices for this and many other products with our chrome extension
Product Features
Cup Sizes: A, AA, B
Band Sizes: 30 to 40
Price: $50+
Colors: Up to six for select products
Shipping: Free on orders of $90 or more
Returns: Up to 30 days with the original tags
How Can You Use Pepper Bras?
To make sure you purchase the correct size the first time you order, it is recommended that you check out the size guide. Even if you think you already know what size you need, the quiz is helpful because brands may use different sizing criteria. It takes only 20 minutes to complete and asks multiple questions, including:
What is the band size on your favorite bra?
What is the cup size on that bra?
How tight do you pull the hooks?
Does the band stay in one spot or ride up and move?
Do you experience any problems with that bra such as skin that hangs over the sides or gaps in the cups?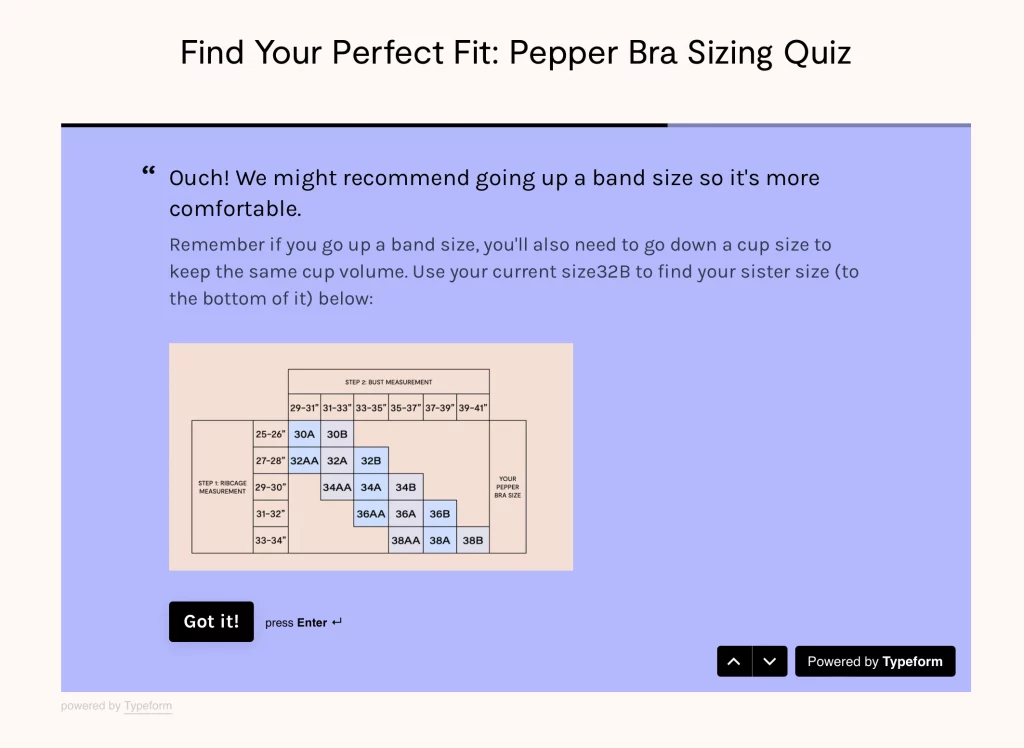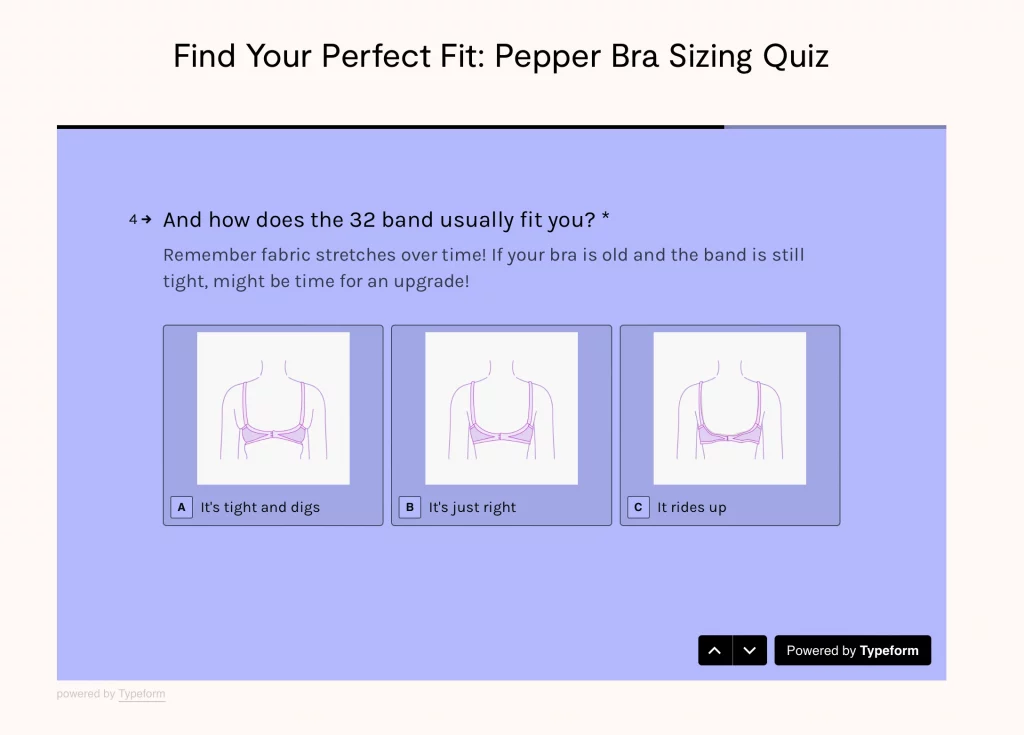 We like that the quiz takes a friendly approach to bra shopping. It gives you funny comments if you identify anything negative about your favorite bra while still informing you why your bra is not fitting properly.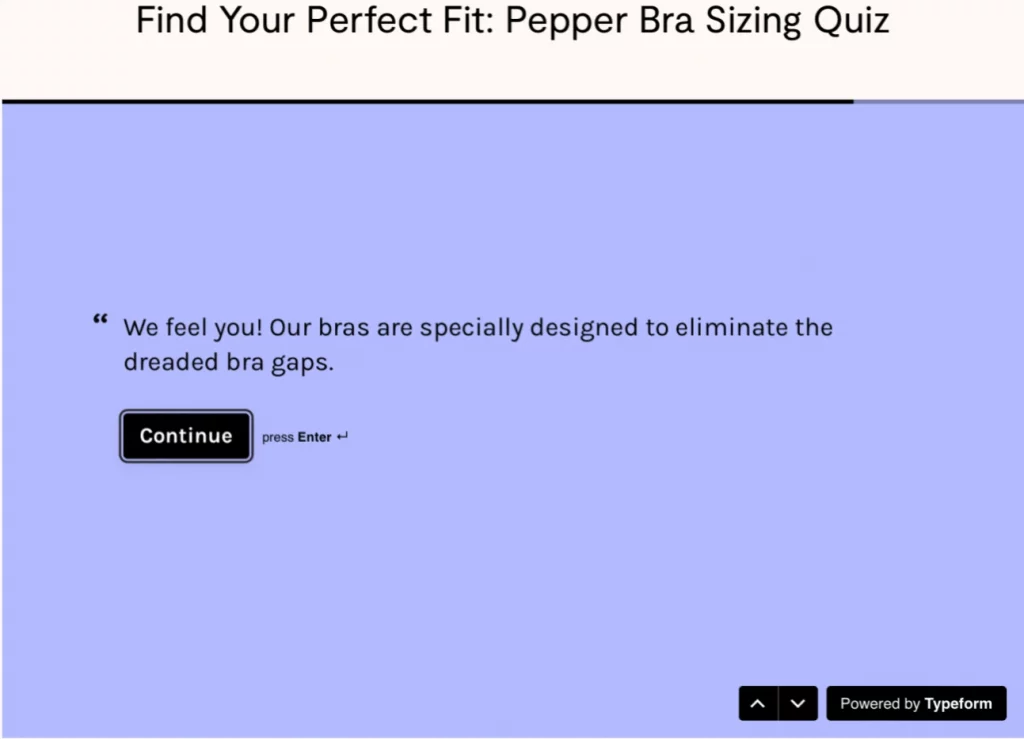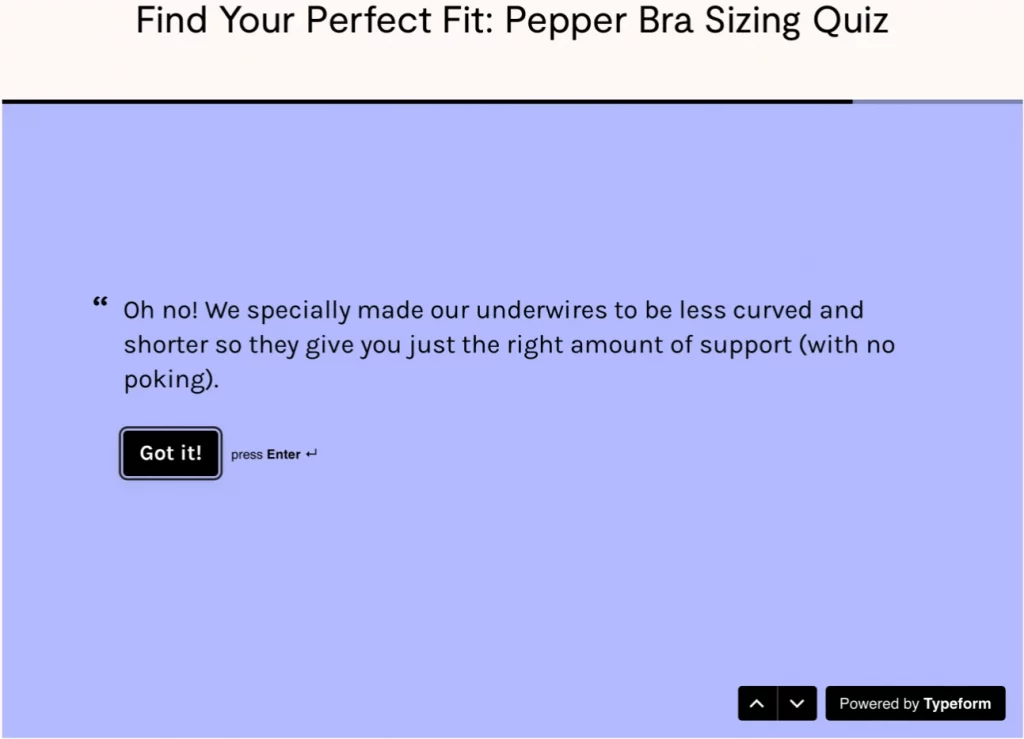 Once you enter your email address, you'll get personalized recommendations, including which of the top bras are right for you and what size you should order. Pepper also gives you the option of getting future recommendations if the site doesn't stock your size.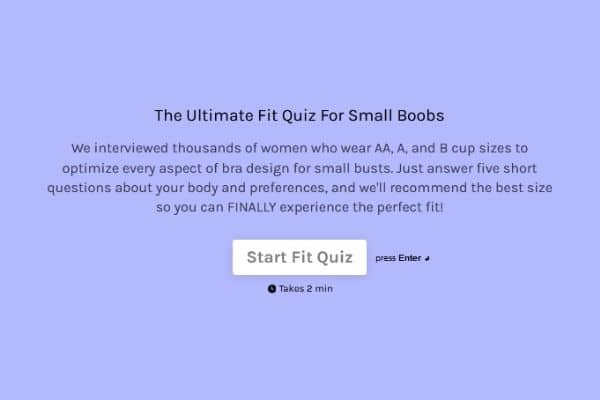 The Peeps Eyeglass Cleaner includes microfiber pads that gently clean your lenses.
Mesh All You Bra
One of the more popular options is the Mesh All You Bra from Pepper Bras. This bra has more than 5,000 glowing reviews. So, I had great expectations when trying it out!
Pepper offers this bra in five classic colors: black, rose, brown, coral, and cocoa.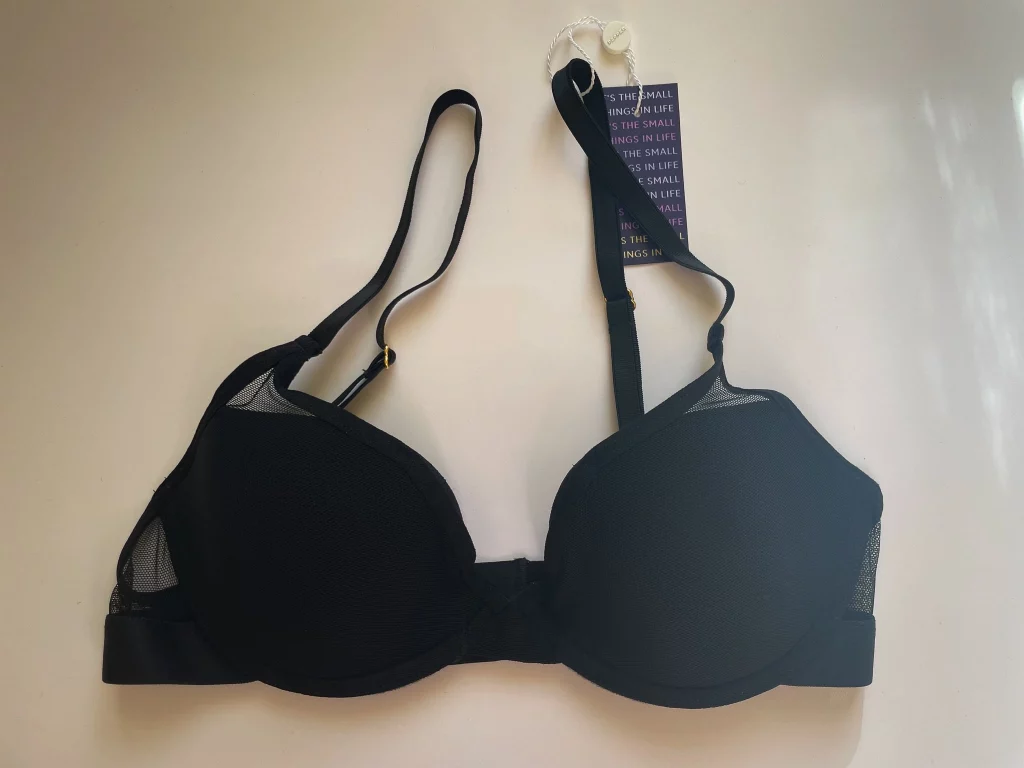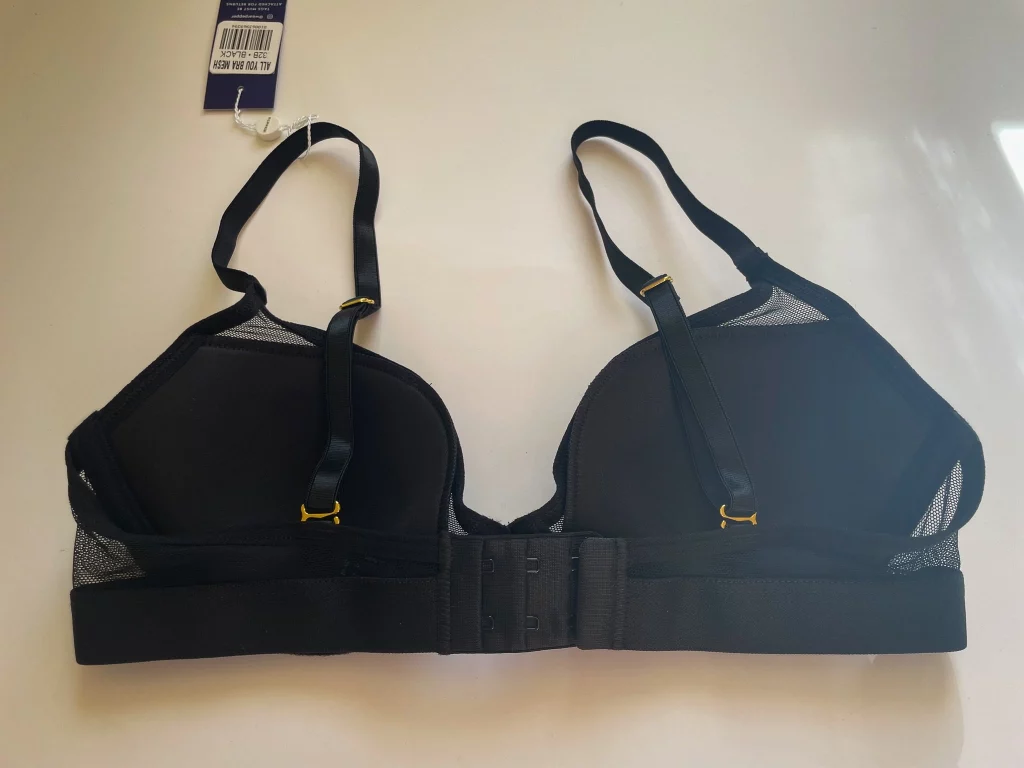 Some of the benefits that you get with this bra include:
It has shallow and thin cups that sit closer to your chest to give you a natural boost.
The bra has a mesh panel along the bottom that lifts up your chest.
As the underwire curves under the natural shape of your breast, it fits comfortably without any pinching.
You get an elastic band that adjusts to fit your body if you gain or lose weight.
There is elastic used around the sides of the bra to keep it from slipping as you move.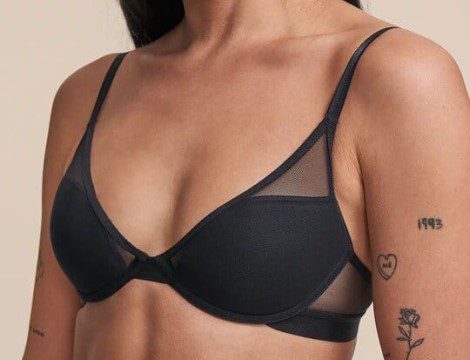 Mesh All You comes in black and other standard colors.
My Experience with the Mesh All You Bra
The Mesh All You Bra was noticeably easier to put on than other bras I have tried before. Not only that, but it was also comfortable, as promised. As soon as I put it on I felt the difference. It gave amazing support without the underwire and still gave me a great shape. It also looks super cute under muscle tees and any similar cutouts as a bonus.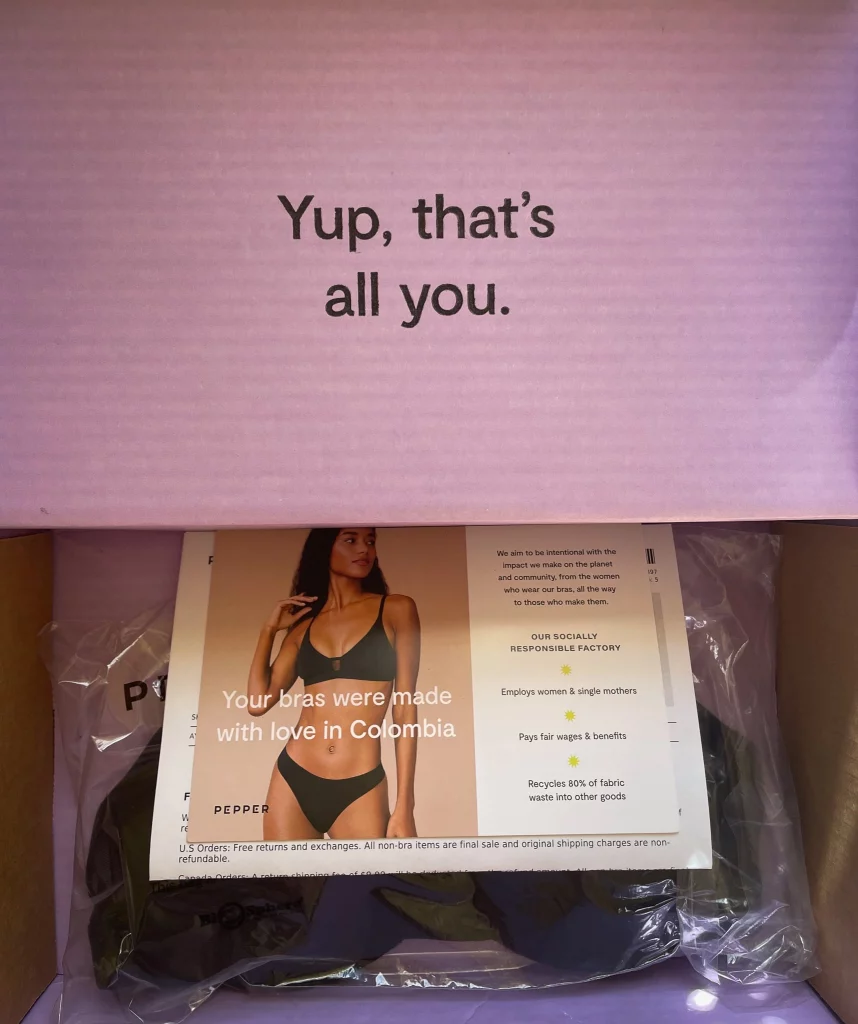 To really test it out, I wore it for about 10 hours. I didn't experience any issues for most of the day, but around the 7th hour, I was able to feel some tightness around my chest because the bra was on for a while. However, it wasn't a dealbreaker for me since that's pretty standard after a long day of moving around it's normal to have some discomfort from friction.
Overall, I'm very satisfied with the Mesh All You bra, and it's become one of my favorite bras in rotation.
Other Bras from Pepper
Classic All You Bra
Many bras designed for women with smaller chests use a lot of unwanted padding. Another common gripe with bras is the underwire can pinch you in all the wrong places, making you uncomfortable all day!
Pepper designed the Classic All You Bra for women who want a classic bra with a comfortable fit. It has a deeper V in the center that naturally pulls your chest towards the center of your body.
This bra uses comfortable fabric to help you feel as if you're wearing yoga pants on your chest. It is available in different shades of brown and black as well as Smoke Gray and Sienna Rose.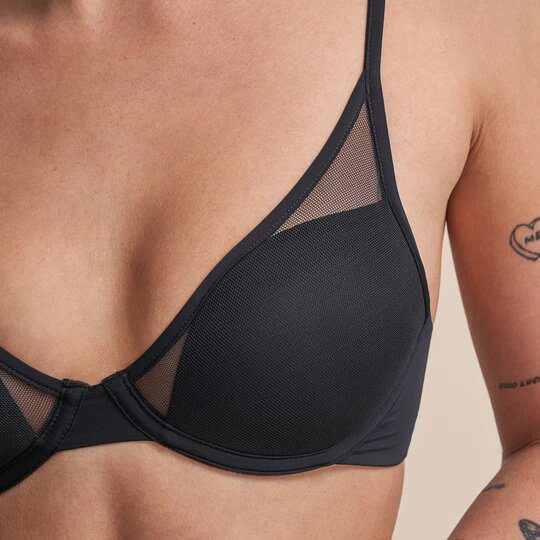 Limitless Wirefree Scoop Bra
Do you wish you had the type of cleavage that turns heads when you walk down the street? The Limitless Wirefree Scoop Bra might be the answer to your prayers.
This bra uses soft fabric that cushions your breasts and just enough elastic to push them together and give you the extra cleavage that you want. Some women found that this bra gave them an extra boost of confidence.
This bra comes in sizes that range from XXS to XL and in seven fun colors. You can use the size guide to find out which size is right for you.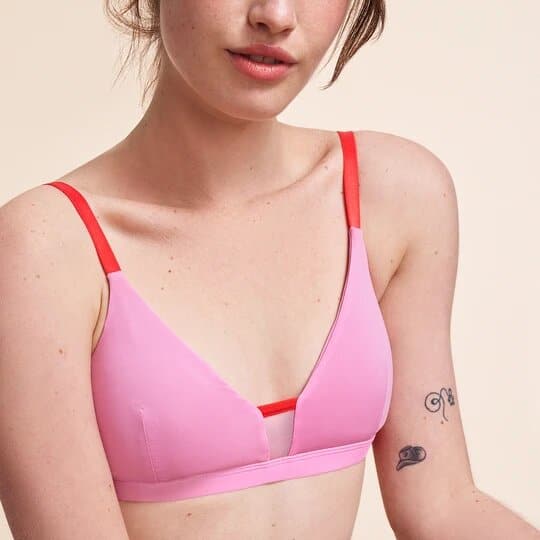 Everyday Lace Bralette
Some bras are better for daily wear daily and others are better for special occasions. Pepper makes any day feel like a special occasion with the Everyday Lace Bralette. It offers more coverage and fits the same way that your favorite bikini does. The lace panels used on the front help you look and feel sexy, even under your clothing.
There is also a wide band that wraps around your body, which fits like a sports bra to help you feel more comfortable. You can pick this bra in one of five colors in XXS through XL sizes.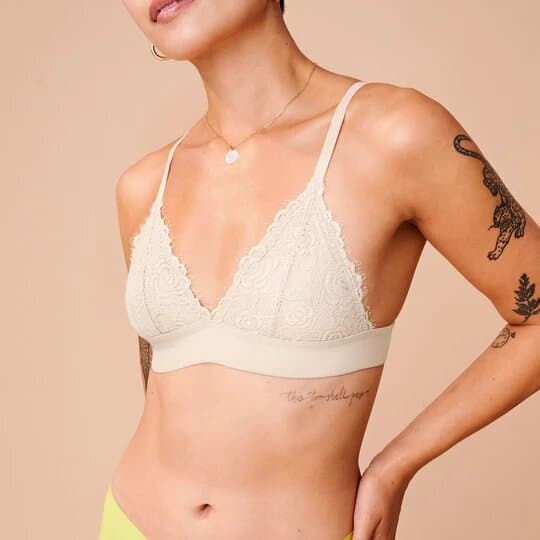 Laidback Lace Bra
If you prefer the lacey look, consider the Laidback Lace Bra. This bra is available in 30-40 band sizes and AA through B cup sizes. You get adjustable straps that keep them from digging into your shoulders and an elastic band that you can use in one of three positions.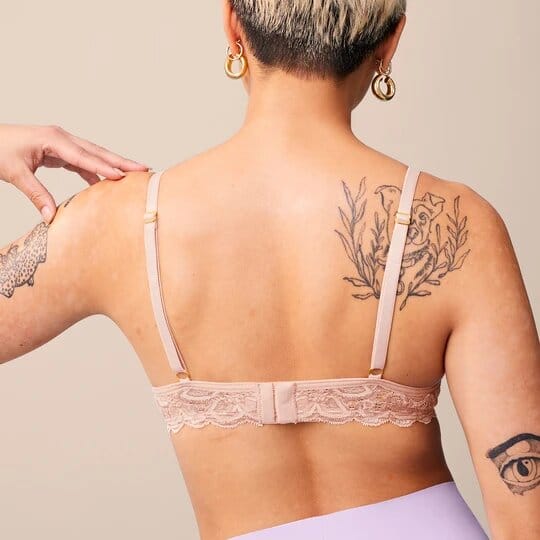 Where Can You Use Pepper Bras?
You might have a bras that you only wear for specific activities like working out or going to special events. Pepper offers bras that you can wear at any hour of the day or all night. The same bra that you put on in the morning before heading to work can help when you hit the gym and meet the girls for lunch.
They're also suitable for wearing on long trips when you want to feel comfortable. Some of our favorite places to use a Pepper bra include:
On first dates or any occasions where you want to look good and feel even better.
At the office, so you can have a comfortable fitting bra all day.
When you want to go out with the girls and feel great all night long.
At the gym when you don't have time to head home or deal with finding a sports bra.
At home when you're just relaxing casually.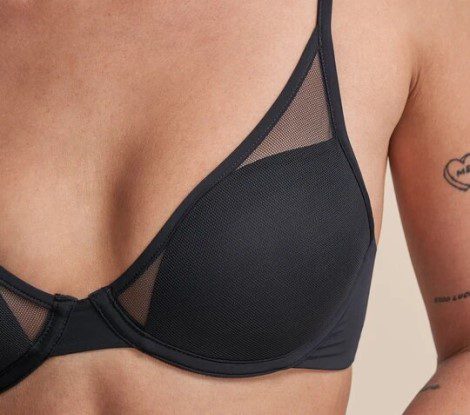 All Pepper Bras are comfortable enough to wear all day.
Who's This For?
The founders of Pepper were two women who wanted to find a solution to bra shopping. They built this brand from the ground up with bras designed specifically for those with smaller chests who had a hard time finding bras in traditional stores.
In addition to bras, Pepper now makes other products such as cozy socks that you can wear on a cold day and bags that keep your bras safe in the washing machine. The women we recommend invest in bras from Pepper include:
Customers who need help finding their bra sizes but don't want to deal with a fitting since Pepper offers an online fit guide.
Those who want to buy bras online but aren't sure which size they need can use Pepper's size quiz to get help.
Shoppers looking for bras that come in more than one color.
Anyone who wants fun bras that fit great and are perfect for daily wear.
Those shopping for laundry bags for bras and other accessories.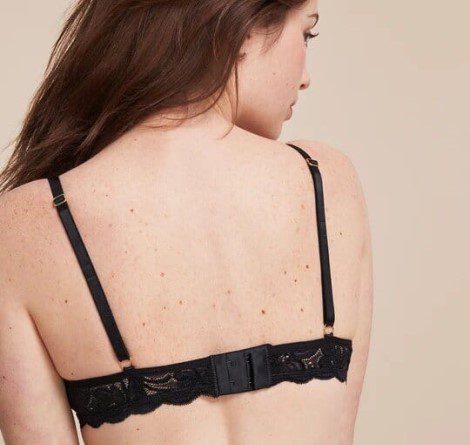 All Pepper bras come with adjustable straps.
Other Products from Pepper
Laundry Bag
Most bras are hand-wash only – a chore no one really feels like doing. Luckily, Pepper makes laundry bags that you can easily add to your order. These mesh bags have a small tab on the front that you open to fill with your intimate apparel.
You can then pull the tab closed and keep your intimates safe during wash cycles. This bag is perfect for new bras that you buy from Pepper and those you already own. Using a laundry bag can also help your bras last longer.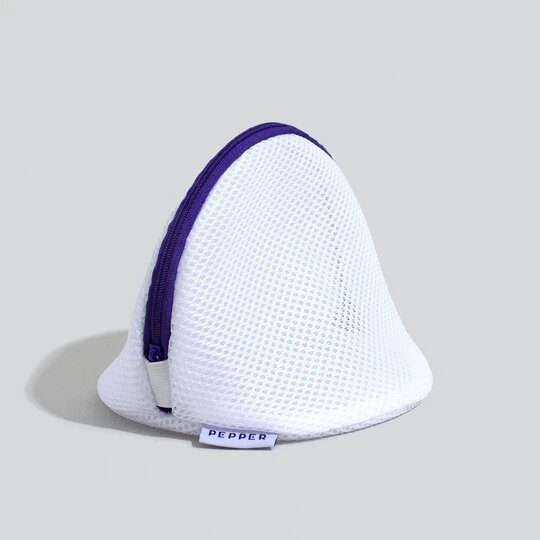 Bra Extenders
Do you have one or more bras that fit your breasts perfectly but are a little too small around the band? Pepper makes this set of bra extenders to help you get more out of your bras.
The set comes with extenders in the popular colors to match the bras: Sienna Rose, Tuscan, and Black. Each extender has a hook and eye closure that you can easily fit onto each end of your bra's straps. They extend the length of your bra's band and make it fit right.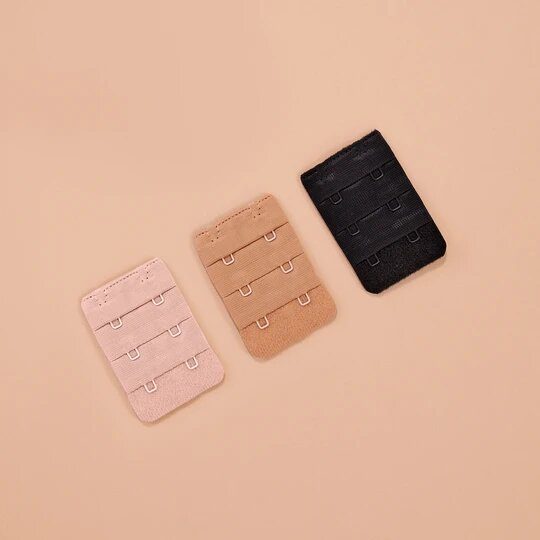 Should You Buy It?
Peppers gets great reviews from customers who love that they can choose from different band and cup sizes as well as colors. Some of the reasons why we think Pepper bras are worth the investment include:
You can wear them all day without experiencing any discomfort.
If you need help choosing the right size, you can use the size guide and answer simple questions to find the perfect size.
With the fit guide, you can check the tag on your favorite bra and use it to pick one from Pepper that fits just as well.
Each bra uses a design that makes the most of your natural breast tissue and lifts it to give you amazing cleavage.
Pepper designed all of its bras to meet the needs of those with small chests.
You can choose a bra with an underwire that matches the natural curves of your body for more comfort.
The bras lack the extensive padding that others have, which can make you feel uncomfortable.
If you want to save money, you can get the Pepper newsletter to find out about sales such as Black Friday sales and get exclusive discounts.
Pepper makes all of its bras in Colombia and pays local women high wages and gives them benefits for their work.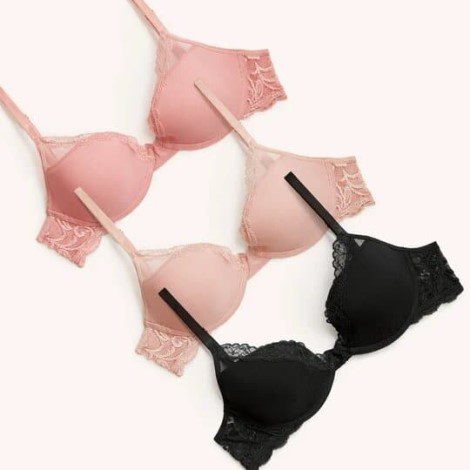 Pepper offers three packs of its popular bras for as little as $150.
Cons to Consider
We encourage you to look at the cons of Pepper bras to see some of the problems that you might encounter. One big complaint was that the bra didn't give shoppers the cleavage they expected. They found better results with the Lift bras from Victoria's Secret.
Another thing to keep in mind is that you may not find that they fit as comfortably as others do. While some said that the straps dug into their shoulders, others found that the bras moved and rode up as they moved.
Other issues you may have include:
Pepper does not offer international shipping, which means that you can only order in the US.
You can only return a bra or any other item if it's in like-new condition and has the original tags on it. Pepper only gives you 30 days to request a return, too.
There is no guarantee that Pepper will have your size in stock or that will stock that size later.
Some customers didn't like the way the bras fit.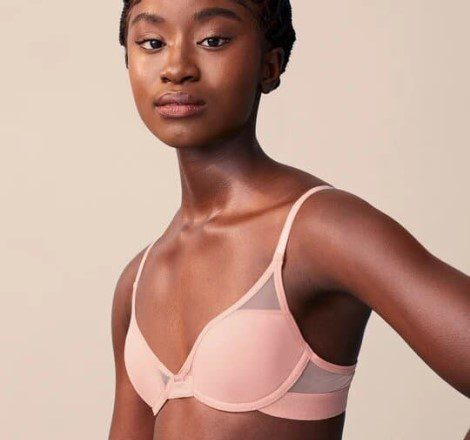 Some customers didn't like the way the bras fit.
Where to Buy
We recommend that you click here to buy Pepper bras and other products. Following our link helps you find the size quiz. It takes only two minutes to answer a few questions and find out what size bra you need.
You can also check out the fit guide online. Entering your ribcage and bust measurements will tell you what sizes you can fit into from Pepper. There are even instructions and tips on how to measure yourself at home.
Other reasons why we recommend that you shop for Pepper bras through our link include:
As long as you spend $90 or more on a single purchase, you get free shipping.
You can sign up for the Pepper online club and find out when new products launch and sales happen.
Pepper has a virtual Help Center where you can talk with reps before you order or if you have any problems with an order.
You can see what each bra looks like in each available color via the photos taken with real models.
The Pepper website is the best place to see new products and find out about limited edition options before they sell out.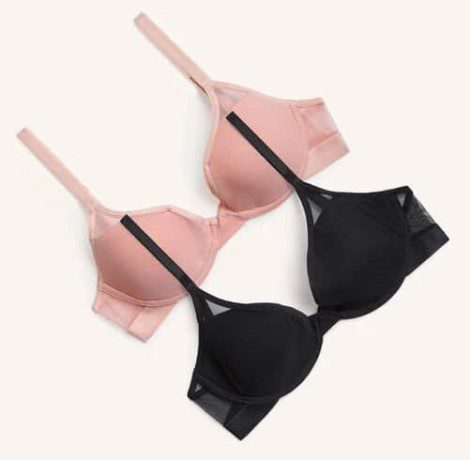 The Pepper website also helps you save with bundle bra packs.
Competition
Though the founders of Pepper Bra claim that they found a solution to the bra problems that small chested women have, it's not the only company that specializes in a certain size. We'll take a look at some of the competitors you can try.
Final Verdict
Overall, the Pepper bra is a great option for anyone who is looking for bra sizes that range from AA, A, and B. They even offer band sizes up to 40, which is pretty hard to find for smaller sizes, so that's a major plus!
The bra was comfortable to wear for a long period of time, but in my personal experience, it felt a bit tight going on 8 hours. Despite that, I'm still impressed with the Mesh All You Pepper bra and would purchase it again.
On the other hand, some may find that the price is a bit steep with bras starting at $50. You can typically find lower-priced bras elsewhere, but it can be a hassle to find your size.