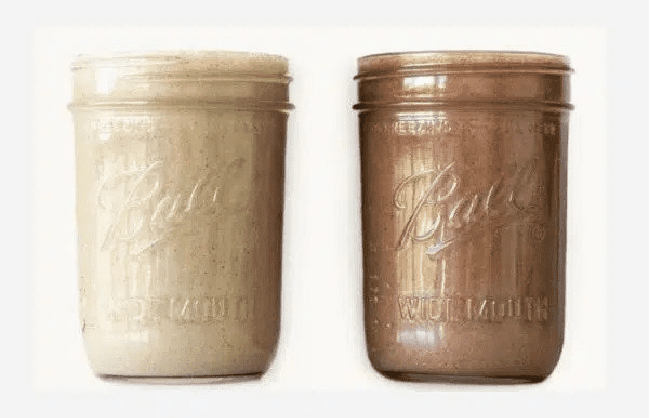 What is KaChava?
KaChava is a plant-based superfood meal shake. So, think of it like a supercharged protein shake (the texture is extremely similar to a protein shake as well, but we'll get into that later!).
Meal replacement shakes are a popular option for those who don't have time to sit down for a full meal. This brand makes vanilla, chocolate, chai, and coconut acai flavors that taste just like your favorite shakes. But, they contain natural superfoods that may improve your health.
KaChava also doesn't have any filler ingredients that other meal replacements tend to have, giving you a healthy dose of protein to help you feel full for longer. As a bonus, they are safe for those who can't have gluten and vegans.
The bags are filled with a thick coconut milk powder that makes up to 15 meals. KaChava shakes are easy to make at home and store in a water bottle to drink on the go.
When Simon Malone launched KaChava in 2004, he wanted to provide customers with an easy way to get the benefits of superfoods. In our KaChava review, we'll look at the pros and cons of this shake powder and its overall benefits.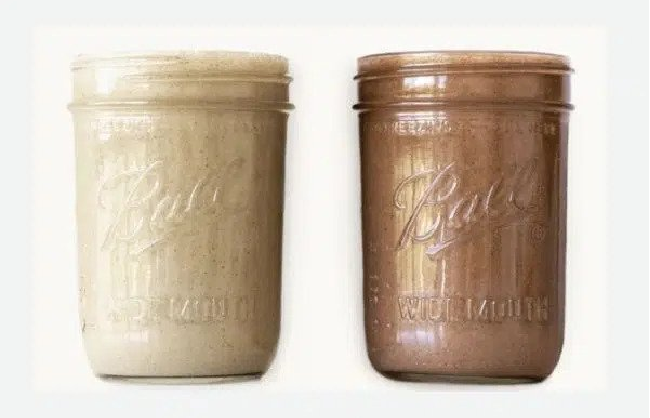 PROS
Vegan and free of soy and gluten
Includes a money back guarantee
Tastes like a sweet treat
Offers subscription plans to help you save
Uses natural superfoods and ingredients
CONS
Expensive
You may not like the taste
It has a slightly chalky texture
BOTTOMLINE
KaChava helps you replace full meals with a simple shake that delivers all of the nutrients you need and tastes great. This powder mix comes in four flavors and makes up to 15 meals per bag.

iReviews Shopping Assistant
Find the best prices for this and many other products with our chrome extension
Product Features
Cost: $69.95 per bag without a subscription
Shipping: Free in the US
Flavors: Chocolate, Vanilla
Subscription Options: Every 15 to 60 days
Meals Per Bag: 15
Water Needed: Yes, 12 to 14 ounces
Our Experience Making a KaChava Shake
Making a KaChava shake is a breeze – all you need is water and a blender! It comes with a scoop, which they will refer to its measurement as a "heaping spoonful".
I added two heaping spoonfuls of the mix to the blender and filled it with 12 ounces of cold water. The result was a delicious shake that resembles the taste of most vanilla-flavored protein powders.
Although the taste was great on it's own, I couldn't help but feel it could use just a little something extra. So, I went on the recipe page KaChava has to find ways to spice it up. I ended up also trying the "Berry Easy Superfood Smoothie" and it was even more delicious! Of course, everyone's taste will be different, so there's ton of mixtures to experiment with.
Generally, as long as you blend the mixture long enough to dissolve the powder, your result will be a delicious shake.
If you find that the mixture is too thick or has a chalky feel, try adding up to two more ounces of water for a total of 14 ounces. You can also add a little ice if you prefer a colder shake.
KaChava also has many other recipes on their website, so you can have fun with how you make your superfood shake.
You can use KaChava if you don't have access to a blender, but you will need a good container with a lid that secures to the top. Add two scoops of the powder with up to 14 ounces of water and shake the mixture until the powder dissolves. This method makes it easy to whip up a shake in a water bottle or any other container that you have handy. Keep in mind that you may see some powder residue in the bottom of your container if you didn't shake it enough.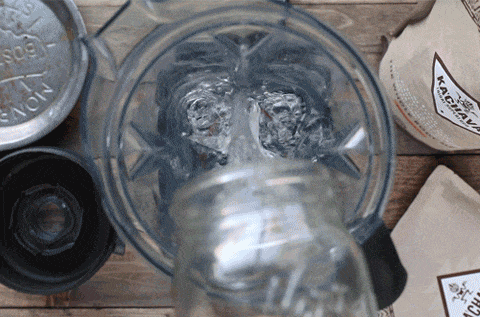 How Can You Use KaChava?
Meal replacement shakes come in handy when you don't have time to eat or want to lose weight. KaChava shakes are no different. With the right container, you can whip up a shake that you store in the fridge until lunchtime at work instead of ordering a fatty takeout dish.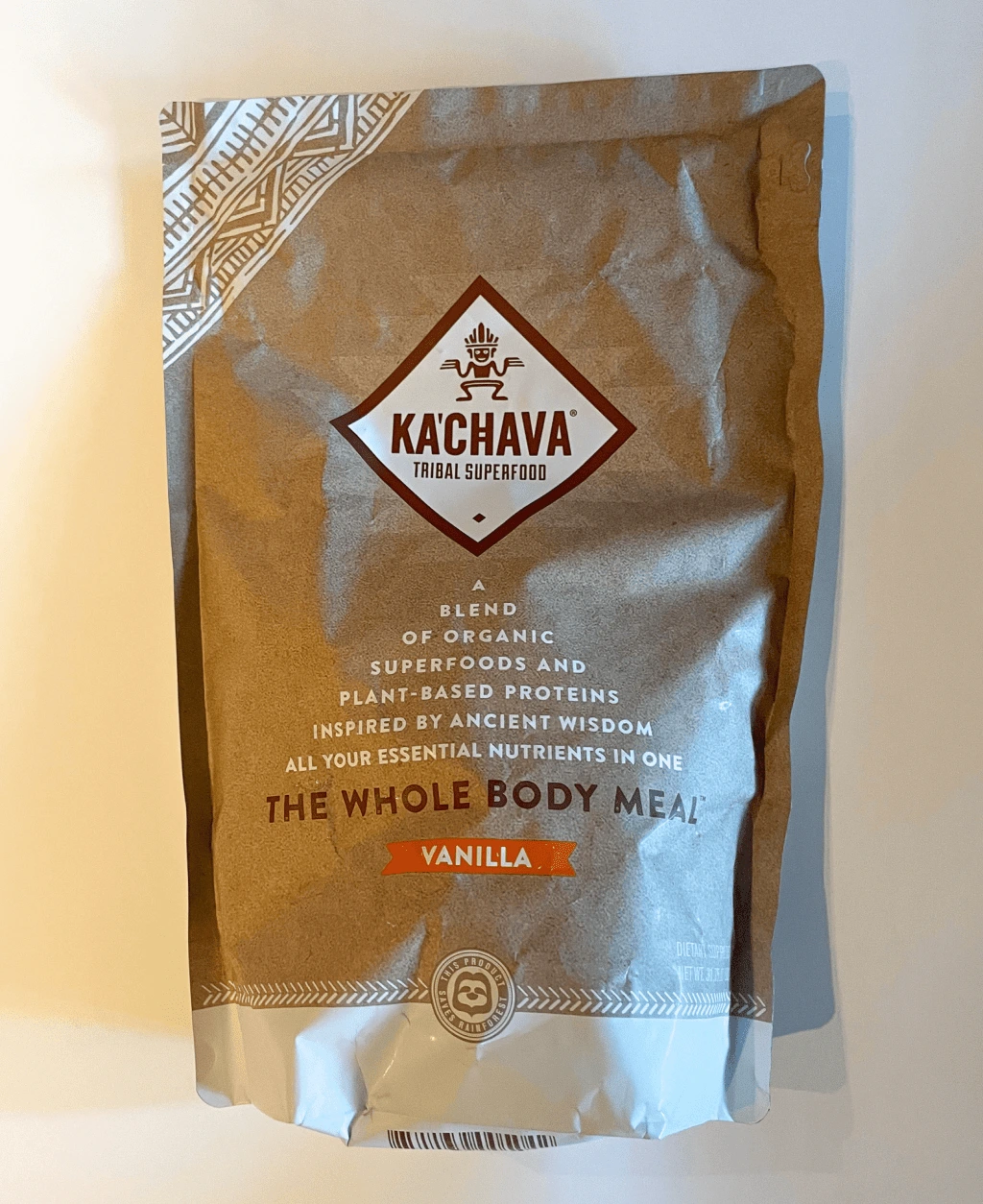 One shake provides the daily nutrients that you need and a healthy dose of protein that makes it seem as if you just ate a full meal. Many users found that the shakes kept them full for hours and stopped them from heading to the vending machine later in the day.
Some of the different ways you can use KaChava shakes include:
To replace one or more meals during a busy day.
When you don't have time for breakfast but need to get something in your stomach.
After working out at the gym to give your body nutrients to recover from stress.
If you need to grab a quick meal at the office but don't have time to leave your desk.
When you want a convenient meal that you can take with you when running errands or meeting clients.
As a way to curb your sweet tooth and treat yourself.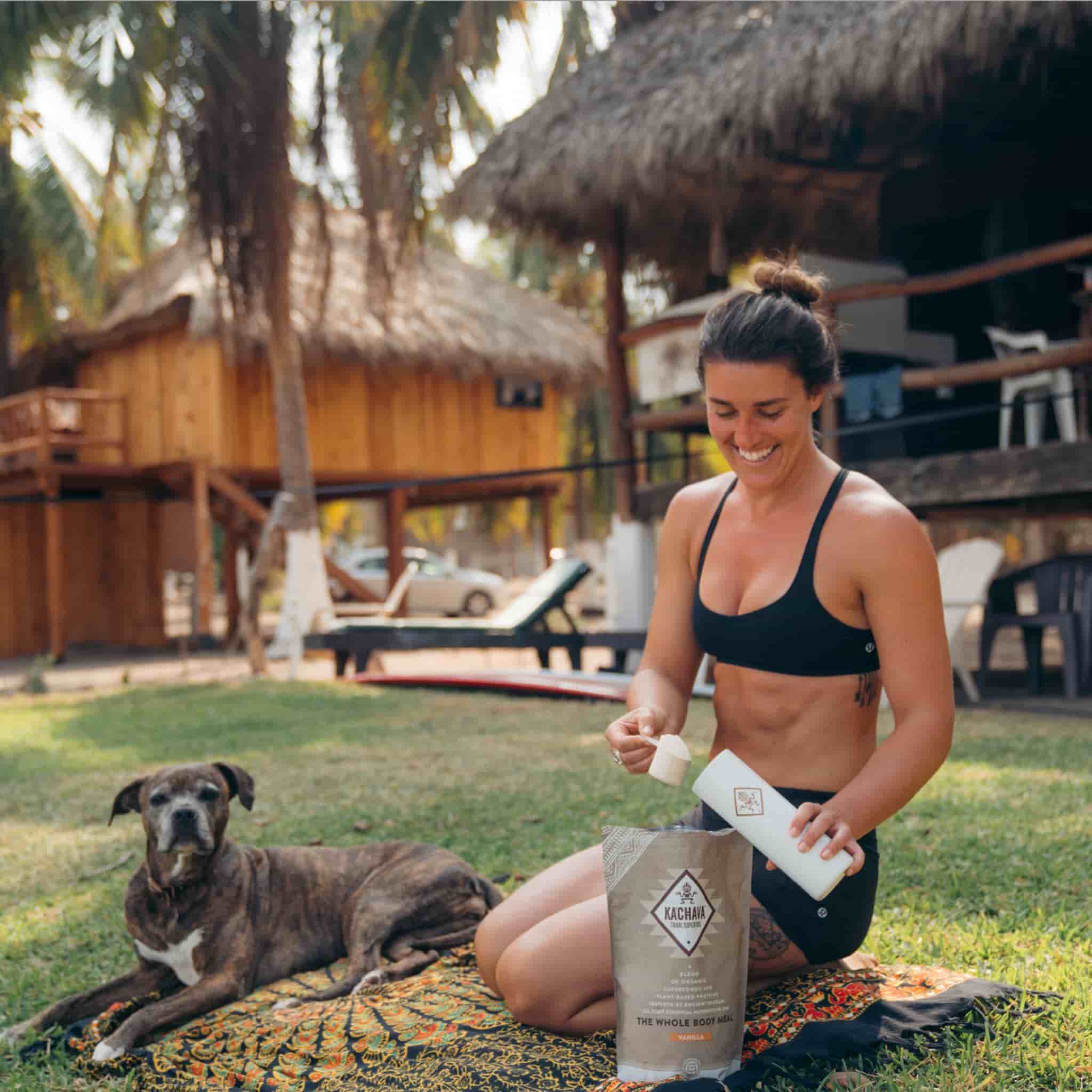 KaChava shakes are a great way to treat yourself after a hard workout.
Where Can You Use KaChava?
KaChava makes meals so easy to make, you can make a shake whenever you're hungry. Though many use the mix at home where they have access to a blender, others take the powder with them.
It's easy to store a bag at the office because the reusable top ensures that the mix stays fresh. As long as you have a mixing container and some water, you can whip up a hearty shake.
You can also use this shake mix to replace meals when you're camping in the great outdoors or need to head back to work after a gym session.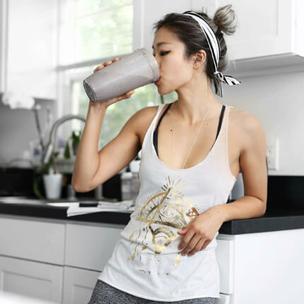 KaChava shakes are easy to make when you're on the go or in a hurry.
What Ingredients Does KaChava Use?
KaChava shakes use more than 70 different superfoods that deliver more nutrients than you get from the foods you normally eat. Many of those ingredients make up the protein blend that curbs your appetite, including Yellow Pea Protein and Organic Sacha Inchi Protein.
There are healthy grains added to the mix such as brown rice and quinoa that work with the proteins. The addition of an adaptogen blend may help you recover from stress and boost your central nervous system. This blend includes different types of mushrooms and ginger.


The superfood ingredients don't stop there! This shake blend uses healthy fruits that have tons of antioxidants, including acai berries, organic blueberries, tart cherries, and raspberries. Chia seeds and similar ingredients add fiber to the shake to keep you regular and support your digestive system.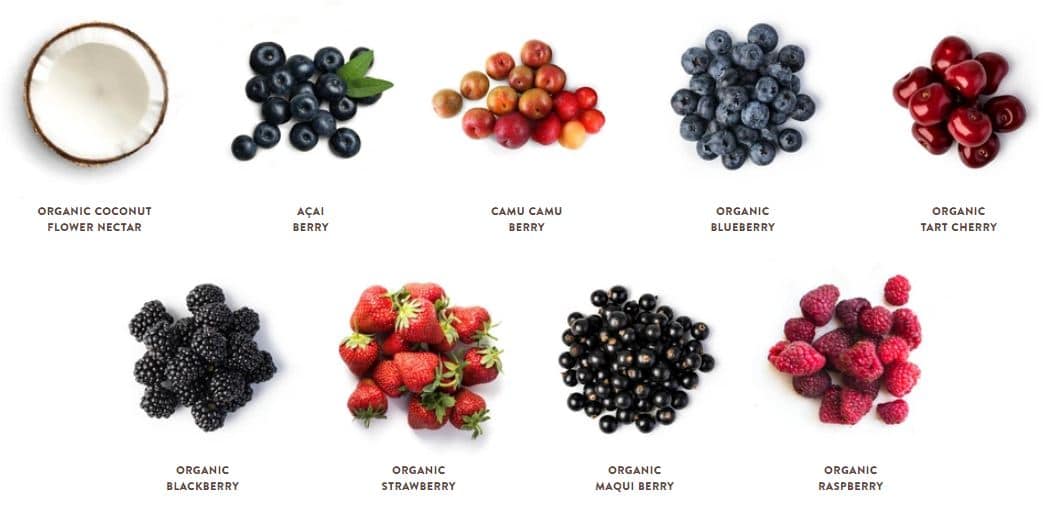 Other ingredients found in the KaChava shakes include:
Kale and other leafy vegetables in the super green family
Soluble vegetable powder that helps you digest the shake
Whole grain oats that make the effects of the shake last longer
Organic spinach and other veggies that boost your immune system
Unique blends designed to give you vitamins and minerals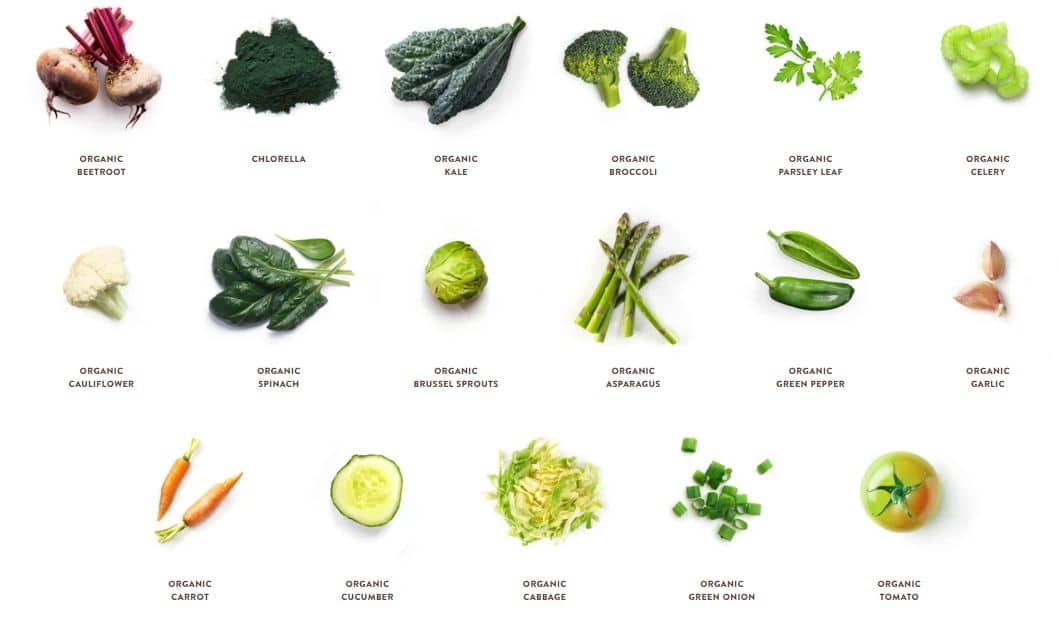 What are the Top Benefits of KaChava Shakes?
One major benefit is that KaChava comes loaded with ingredients that boost your immune system. Those ingredients help your body produce more healthy cells and fight back against infections and injuries.
If you find that you don't have a lot of energy, you may notice that after drinking a KaChava shake you'll have more energy. That's because there are also ingredients that give you a natural energy boost.
The probiotics used in the formula improve your digestive system. They can also reduce bloating and keep your bathroom habits on track. There are even more benefits to these shakes, including:
You get nutrients that help you build better muscles in less time and give you more energy. Those ingredients also help you recover faster.
KaChava picked six nutrients that help you lose weight. You get the metabolism boost that you need and can curb your cravings.
You get the mood boost that you need from nutrients that also help you stay focused. Some find that the shakes help with anxiety, too.
The shakes even have benefits for your looks! Certain ingredients can improve the look of your skin and hair.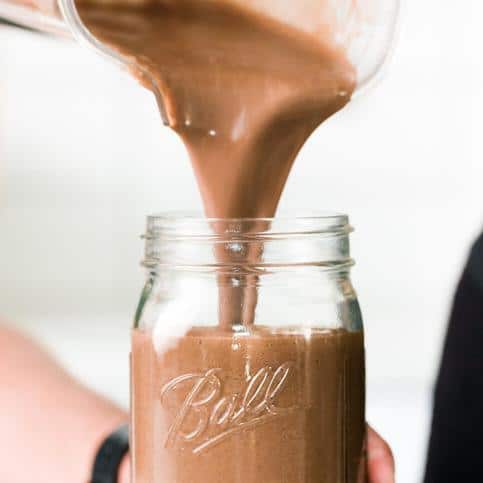 The benefits of these shakes outweigh most of the cons.
Who's This For?
Finding meal replacement shakes with less sugar is harder than you might think. Millions of people lost weight on a keto diet, which is a diet that limits the carbs you can eat. This diet also requires that you eat less sugar.
Many meal replacement shakes have a lot of added sugar, but KaChava shakes have only seven grams of sugar in two scoops. As you also get nine grams of dietary fiber per serving, you'll find that your body absorbs even less of that sugar. Not only are these shakes suitable for those on a keto diet, but you can drink them while following a paleo diet.
KaChava shakes are also suitable for vegans and gluten-free customers. You can rest assured that the shake powder does not use any animal products.
KaChava designed its mixes for people who want to eat better but don't think they can or don't have a lot of time. Each bag lasts for up to six months after you open it and can make 15 meals that replace the dishes you usually eat.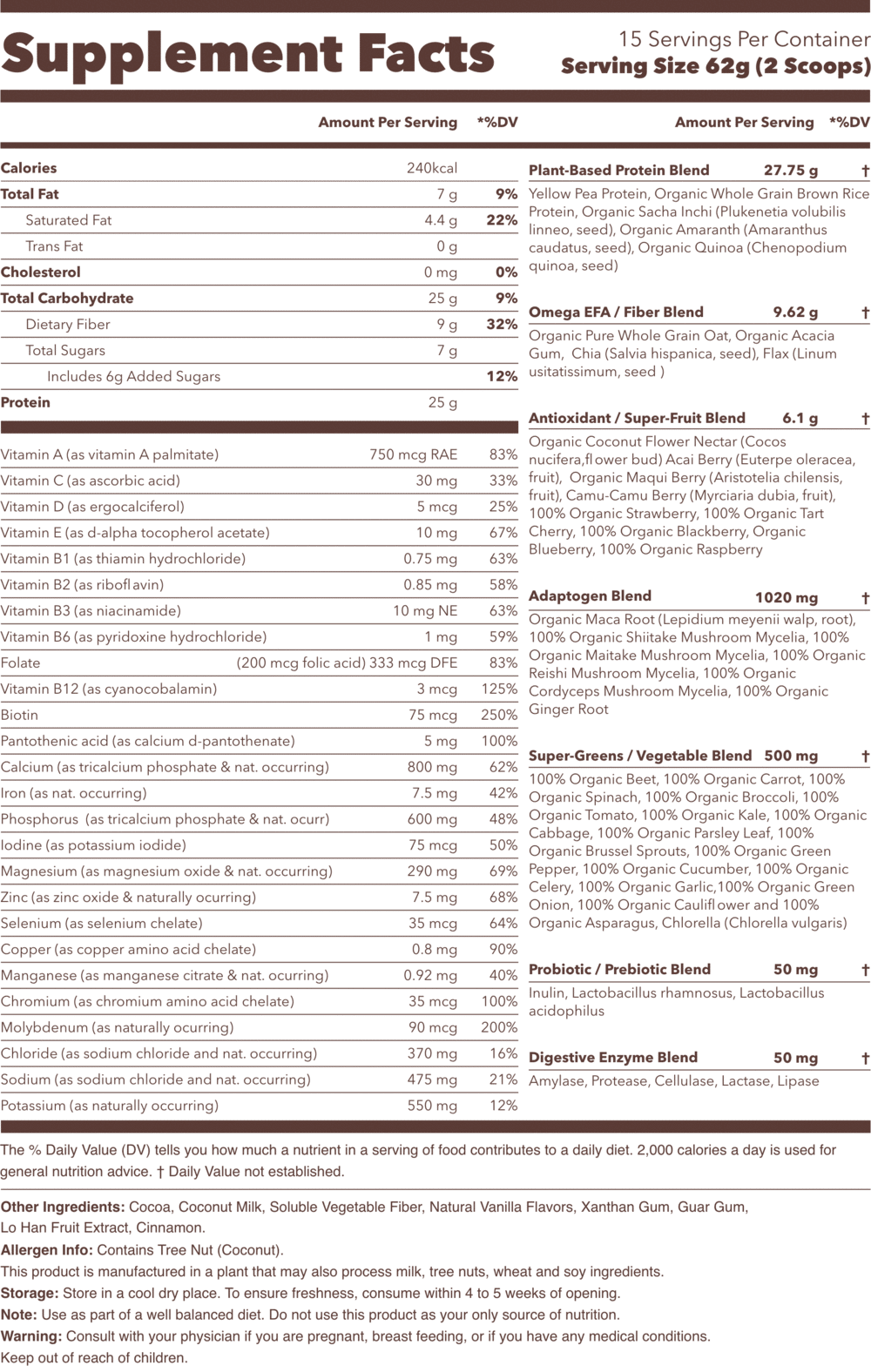 What is the KaChava Rewards Club?
KaChava launched its rewards club as a way to thank its loyal customers. You do not need to pay to join and can sign up when you order for the first time. As a new member, you get 250 points added to your account automatically.
If you spend up to $299 in a single year, you earn two points for each dollar you spend as a bronze member. Once you spend $300, you move up to the silver level and earn five points for each dollar. Some customers spend more than $600 and reach gold status. They earn 10 points when they spend a dollar.
You have up to 12 months to use your points before they expire and can redeem your points for certain discounts. KaChava offers a coupon for $5 off in exchange for 500 points and a $25 coupon for 25,000 points.
You can use a single coupon or combine discounts to save even more on your order.
Are There Other Ways to Enjoy KaChava Shakes?
Although KaChava shakes are tasty when just adding water, the taste can take some getting used to. The taste is sweet, with a gritty texture. Although the texture is gritty, we did not have any problems with the formula becoming lumpy.
The KaChava Kitchen features recipes and shows you how you can transform those shakes in new ways. I like the Berry Easy Smoothie, which uses two scoops of vanilla powder with a handful of your favorite berries. The end result is a smoothie with a fruity taste and a hint of vanilla.
If you like black forest cake, you'll love the Black Forest Smoothie. This recipe asks you to add cherries to your chocolate powder and water before blending it. The smoothie has the deep chocolate flavor that you want with notes of cherries.
The KaChava Kitchen section also features recipes created by fans of the brand. They found ways to create baked treats from the meal replacement shakes as well as bowls that incorporate fresh berries and other delicious additions.
Some of our favorites include:
Should You Buy It?
In our opinion, KaChava shakes are worth the money. With enough powder for 15 shakes included in each bag, you get more than two weeks of use if you drink one shake per day. Although the price seems steep initially, it averages out to about $5/per meal. Plus, it's delicious, filling, and healthy!
The subscription plan is a great value for busy customers. If you sign up, you get $10 off each bag and can cancel your plan before your next order. KaChava also has a loyalty program that rewards your purchases with big discounts.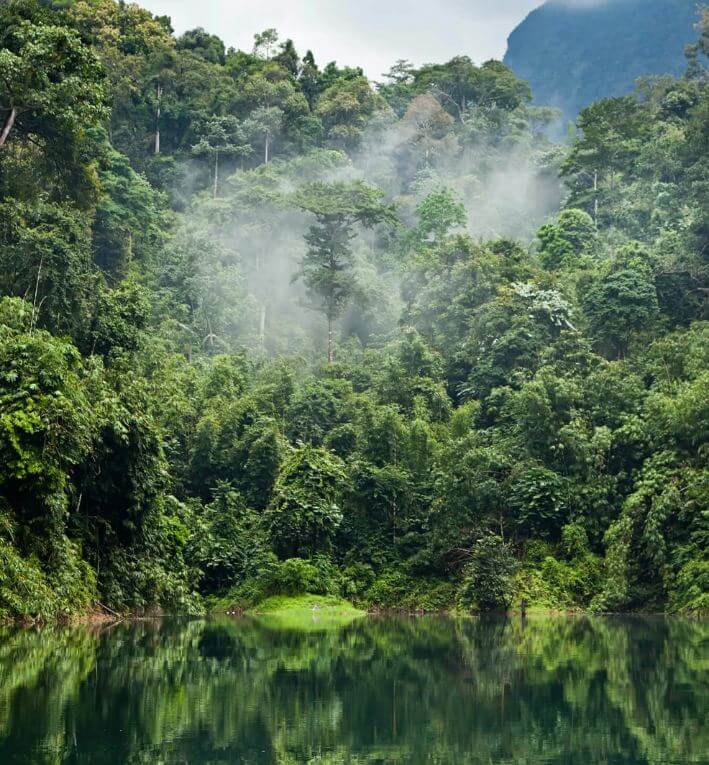 All of the ingredients in KaChava shakes are organic and natural.
Cons to Consider
Although the website touts amazing reviews across the board, the brand has a lower approval rating on Amazon. Some of the other complaints I want to mention include:
The shakes cost much more than what similar brands charge, even if you have a subscription.
Though KaChava says that it has a money-back guarantee, many customers complained that the company refused to accept returns if they opened and tried the product.
Other meal replacement shakes come already mixed and don't require that you take time out of your already busy schedule to prepare them.
A small number of customers complained that they received bags already past their expiration dates.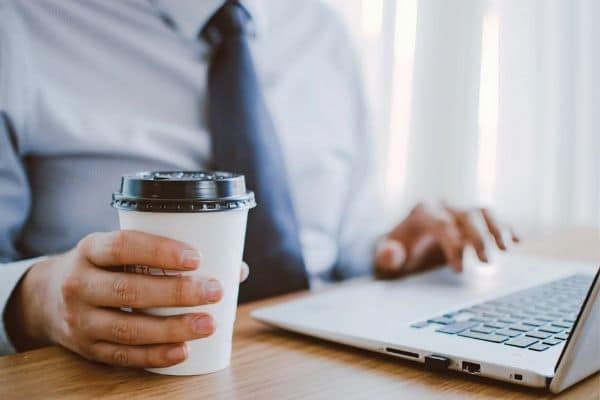 Other shakes are easier to grab and use when you don't have a lot of time.
Where to Buy
KaChava sells its meal replacement shakes in bags that hold enough powder to make up to 15 drinks. When you buy a single bag, you pay $69.95 per bag, which is only $4.66 per meal.
You can also buy more than one of either flavor without becoming a subscriber.
To save money on your favorite flavor, KaChava encourages you to choose a subscription plan. This plan drops the price to $59.95 per bag or just $3.99 per meal.
You have no obligation to stay a subscriber once you sign up because you can cancel at any time.
KaChava lets you pick how often you want new bags sent to your home. Though many choose a 30-day subscription, you can get bags every 15 days or every 45-60 days.
The site guarantees that it will keep your payment information safe and allows you to speak with support over the phone or online if you have any questions.Whether you want to find some yummy KaChava recipes or need to place an order, click here and use our link to buy.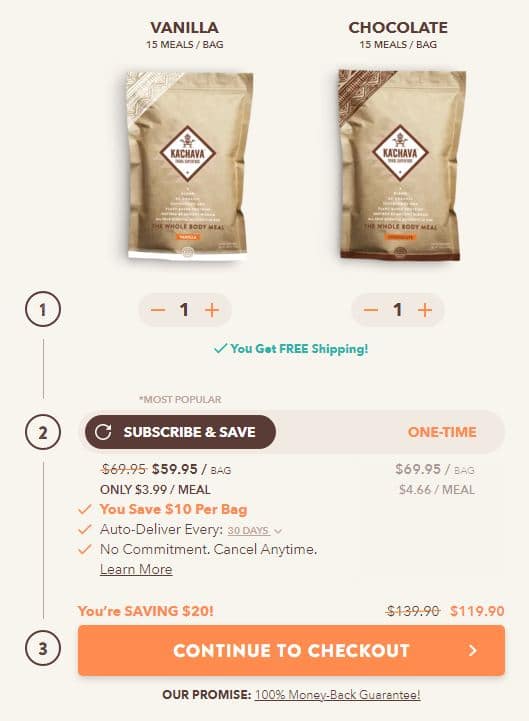 The Competition
There are so many meal replacement shakes available today that looking at them all might make your head spin. Here, we'll take a look at the top alternatives to KaChava shakes.
SlimFast Advanced Energy Shakes
SlimFast Advanced Energy Shakes come from one of the first brands to enter the market. The sweet and delicious flavors include Mocha Cappuccino and Caramel Latte along with Rich Chocolate.
SlimFast offers a four-pack of the shakes and an eight-pack. You can also buy an entire case from the official website. These shakes are a newer version of the old shakes designed for weight loss.
They have 20 grams of protein and five grams of sugar per serving and deliver more than 20 vitamins and nutrients. The shakes also have fewer carbs and only one gram of sugar per bottle.
Huel
Buying from Huel lets you choose the type of meal replacement that fits your busy life. The site offers mixed shakes that come prepared for you. Available flavors include Berry, Banana, and Chocolate.
With the variety pack, you get three bottles of each flavor. Huel Powder is another option. It comes in packages that allow you to scoop the powder before mixing it with water. You can go with the standard powder or the gluten-free powder, both of which have less than one gram of sugar per serving.
These powders have lots of natural proteins and 27 healthy vitamins and nutrients.
310 Organic Shakes
No matter what sweet treats you love, 310 Organic Shakes come in some great flavors. The Vanilla Cake flavor tastes just like a birthday cake, while the Pumpkin Spice flavor mimics the flavor of a pumpkin latte. Chocolate Icing and Salted Caramel are some other popular options.
With a starter kit, 310 Organic lets you sample multiple flavors. Individual bags sell for $39 and last for 14 meals. You can pay $68 for a bag that lasts for 28 meals.
All of these shakes are vegan and safe to use on a keto or paleo diet. You simply mix one scoop with eight ounces of water.
Premier Protein Shakes
Another option if you're looking for shakes that come already mixed is the Premier Protein Shakes. Each bottle delivers 30 grams of protein and has only one gram of sugar and 160 calories.
The variety pack is a smart choice if you never tried the shakes before and want to sample some of the top flavors. Once you have a favorite, you can buy a four-pack.
Premier Protein sells its shakes in most grocery stores, which lets you get them whenever you want without waiting by the mailbox. Popular flavors include Banana and Cream, Chocolate Peanut Butter, Cinnamon Roll, and Pumpkin Spice.
Final Verdict
Overall, I think KaChava is worth it, especially if you are particular about what's in your food and receiving nutrients. Although this brand is on the expensive side, the ingredients KaChava uses are some of the best you can find in a meal replacement drink.
Not only is it super healthy, but it's also super versatile. There's bound to be a way you can fix up your KaChava smoothie to your liking.
I would eagerly recommend KaChava shakes for anyone who wants a yummy meal replacement shake, and I would purchase it again.