What is Madison Reed?
Madison Reed is one of the hottest hair dye brands in the world today. Unlike other dyes that can make your hair look dull or a little brassy, Madison Reed helps you get the best hair color ever that looks natural and flattering. None of the kits contain the harsh chemicals that store-bought dyes do. You can take the quiz if you have questions about which type of dye is right for you and get help choosing the best product. The company will send the dye to your home, which you can apply and get the color that you want in less than 60 minutes.
We know the problems that you likely had with hair dye in the past, which is why we created the ultimate Madison Reed review. We'll go over the quiz that you can take on the site and show you the top products that you can buy. You can also look at some of the available colors and find out what they might look like on your hair. All of the hair dyes use the same ingredients and formulas that the dyes used in the Madison Reed salons do. The company also makes more than just hair dye today, including shampoos and conditioners. Use our Madison Reed review to find out about all of those products.
Madison Reed makes dyes that are suitable for your roots to your tips.
PROS
Offers more than 50 shades of hair dye
You get free shipping the first time you order
Many colors will cover all of your gray spots
Members receive birthday gifts and discounts
All orders some with a satisfaction guarantee
CONS
Does not ship outside of the US
Only offers traditional and natural shades
Expensive
BOTTOMLINE
Get the natural and beautiful look that you want with hair dyes from Madison Reed. All dyes are free of harmful chemicals and work well with shampoos and other available hair care products.

iReviews Shopping Assistant
Find the best prices for this and many other products with our chrome extension
Product Features
Guarantee: 100% money back
Shipping Time: Three to seven business days
Cost: $22 for hair dye
Shade Options: 50+
Salon Locations: 20+
Gray Coverage: 100%
How Can You Use Madison Reed?
Have you ever bought hair dye before that looked amazing on the box but less than stellar on your hair? Madison Reed heard from other women with the same issues, which is why the brand created a quiz to help you pick the perfect permanent hair color. You will first pick your hair type from options such as curly and straight. The quiz then gives you 10 options and asks you to pick the two that are the most important to you, including prevent breakage, add volume, tame frizz and define curls. You also need to state whether your hair is currently dyed and what color of skin you have.
This quiz also asks how comfortable you are dying your hair and how you feel about visiting a salon. With the hair chart that you see, you pick the color that best matches your natural hair color, which helps the site find the best solution. There are around 13 questions on the quiz. When you get to the end, Madison Reed will list the best match for you and tell you why it picked that shade. You can take the quiz and adjust your answers if you prefer a different shade. This also lets you see optional products that you can buy with your hair dye.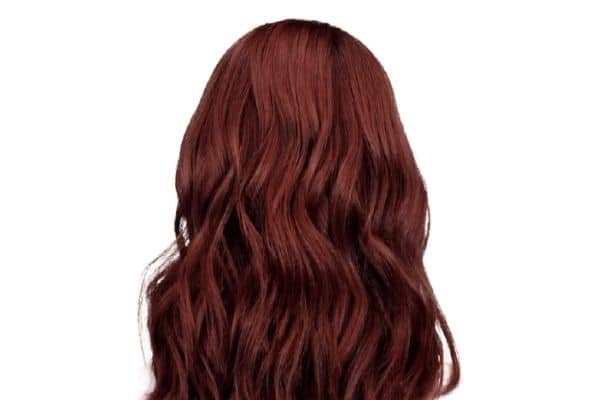 Madison Reed can pick a permanent hair dye in the perfect shade for you.
Permanent Hair Dyes from Madison Reed
Many women choose shades from the Madison Reed permanent hair dye collection. Unlike temporary dyes that only last for a few months or less, permanent hair dye will last much longer. It does not rinse out in the shower and will remain in your hair as it grows. Though you may see some gray or natural hair color around your roots, the rest of your hair will retain the color of the dye. All of the Madison Reed permanent hair dyes use keratin along with argan oil and ginseng root extract to make your hair stronger and give it more bounce. Your hair will look and feel healthy with any of these dyes.
Designed to work on all hair types, these dyes add a three-dimensional look to your hair that features different shades and highlights that make the dye look more natural. You can choose from more than 50 colors that run the gamut from blond and red to brown and black. The color chart starts with Amafli Blond, which is a pale blond shade with tons of highlights in similar colors. Pescara Black is the darkest shade of black. There are permanent hair colors designed for those with gray spots that are resistant to dye, too.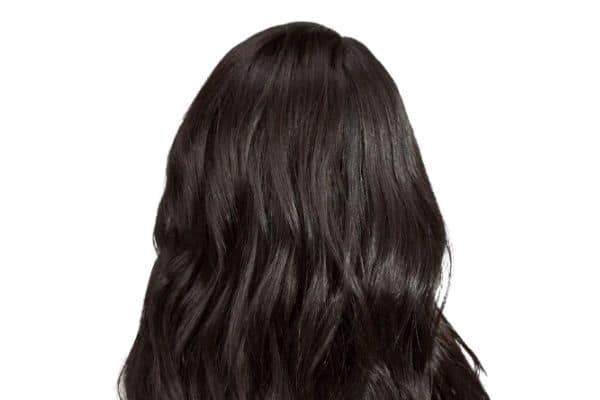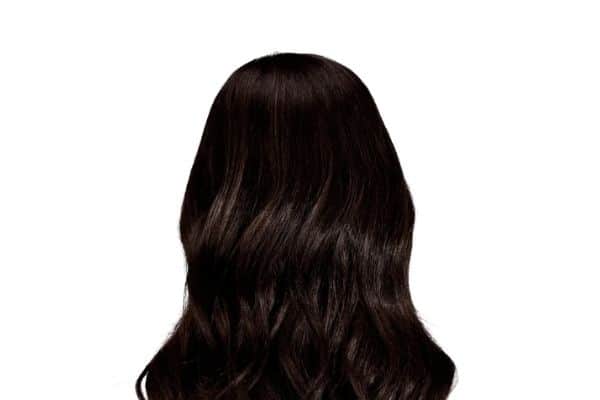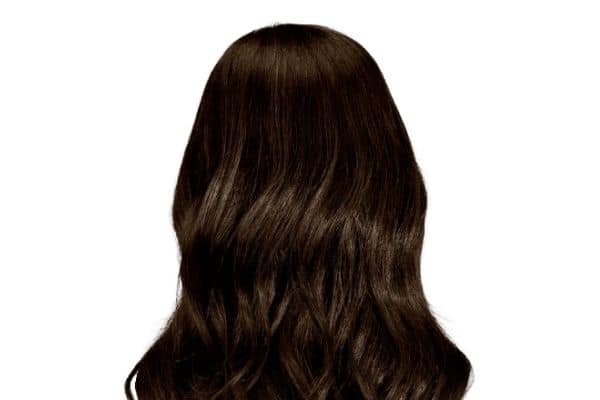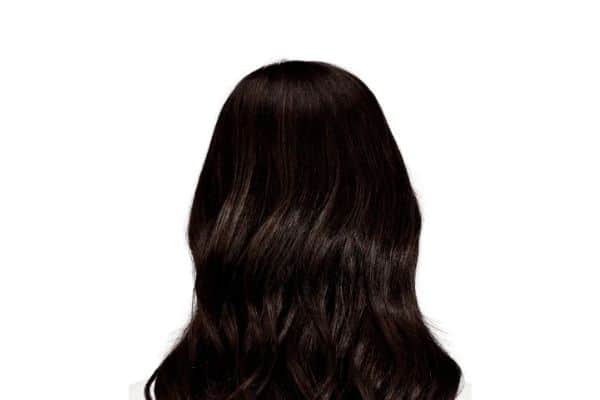 Where Can You Use Madison Reed?
Madison Reed makes it easy for customers to find their nearest salon. You might book an appointment because you worry that you'll mess up at home or that you won't pick the right shade. It's just as easy to apply one of these hair dyes at home. You can choose from temporary and permanent shades along with dyes that add highlights or hide your gray before you follow the instructions below:
Use hair clips to divide your hair into four different sections.
Add a small amount of petroleum jelly to around your hairline to keep the dye from staining your skin.
Pour the Radiant Cream Color into the Conditioning Color Activating Color and shake for at least 20 seconds to combine.
While wearing the included plastic gloves, use the bottle to apply a thin layer of the dye along your roots.
Move the bottle to each section of your hair, applying it to the roots.
Apply more of the dye to your hair, working it down to your roots.
Cover your dyed hair with the included cap and let it sit for a minimum of 30 minutes.
Rinse your hair under running water until the water is clear, which shows that you removed all of the dye.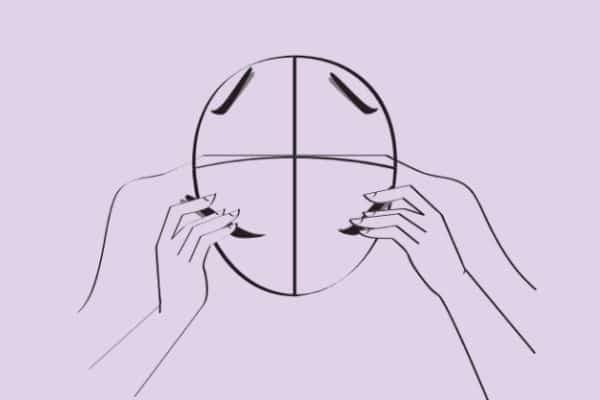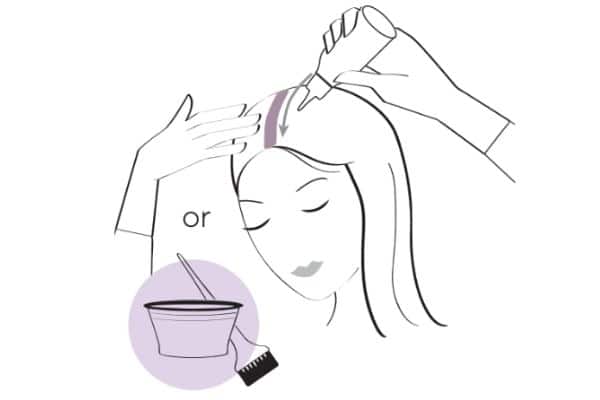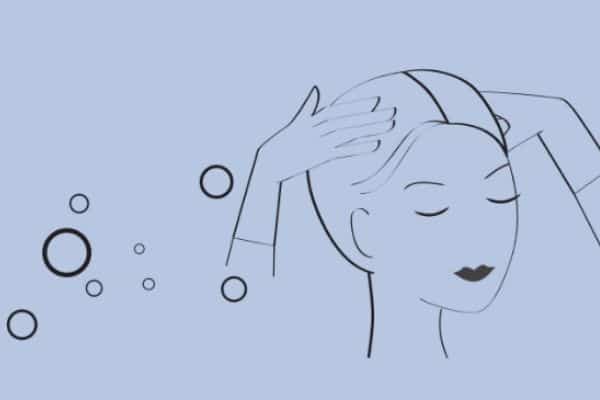 Who's This For?
Madison Reed hair dyes are perfect for those who feel comfortable dying their hair at home and want a natural look. The permanent dyes include everything you need inside the box to dye your hair, from a color cream that delivers nice shine and an activating bottle that holds the dye to cleansing wipes and a tube of barrier cream. The barrier cream works even better than petroleum jelly at keeping your skin free of stains, while the cleansing wipes help you remove any dye that you spill. You also get small bottles of shampoo and conditioner that help the color last longer along with a cap and gloves. Others we think would like the products from Madison Reed include:
Customers who feel frustrated at the results they got from other hair dyes in the past.
Those who need a little help when it comes to picking a new color for their hair.
Shoppers looking for daily hair care products that they can buy with their dyes.
Customers who need tips on how to dye their hair and help on caring for color-treated hair.
Anyone who wants to take advantage of becoming a Madison Reed member and the bonuses it entails.
Madison Reed helps you find the perfect products to care for your dyed hair.
Other Dyes from Madison Reed
Root Reboot
Do you love the way your hair looks but hate your gray roots? With Root Reboot, you can whisk away those gray spots in minutes. This dye comes in seven shades designed for those with dark hair, which shows gray roots more than lighter hair does. Many women use this product as a way to cut down on their salon visits. You can mix and apply the dye to your roots in just 10 minutes. Once you rinse out the excess dye, your roots will match the rest of your hair. One application of Root Reboot will last for up to two weeks.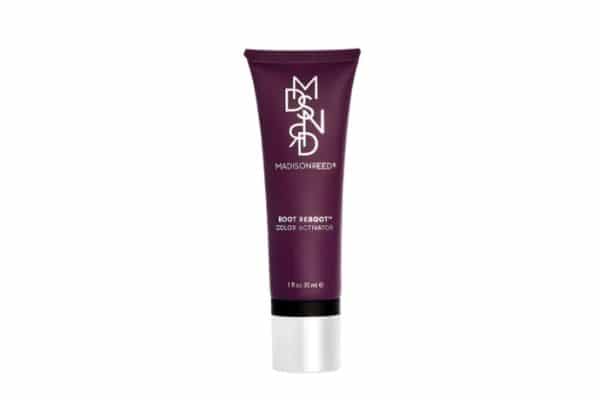 Color Reviving Gloss
Another option is Color Reviving Gloss, which helps revive and restore your natural hair color. Allure gave this product its Best of Beauty Award in 2020. You can use the color all over your hair to get the glossy look that you want or focus on a few key areas. Madison Reed recommends placing the dye on your roots and waiting a few minutes before you spread it down your hair to create a natural look. Color Reviving Gloss comes in seven shades that can help you cope with a hair dye disaster at home. These shades can make any dye blend with your natural hair color.
Root Touch Up
There is nothing worse than heading outside and seeing that you missed a few spots when dying your hair unless it's realizing that you have gray roots. That is why Madison Reed makes Root Touch Up, which it calls makeup for your hair. This kit comes in colors that match those with platinum blond hair or those with darker brown or black hair. You get a small compact with makeup and a brush inside. To apply the powder, simply dip the brush in the makeup and run it across your roots. One application can last until you take your next shower, while the compact holds up to 60 applications.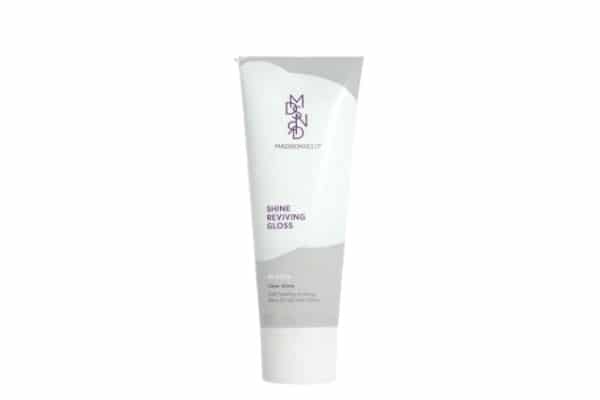 Balayage Highlighting Kit
Do you want to change up your look but don't want to make a serious change? The Balayage Highlighting Kit from Madison Reed can help because it gives you the same gorgeous highlights that you can get in a salon in the comfort of your home. To buy this kit, take the short quiz to find out which one is best for your hair. You can choose from kits designed for darker or lighter hair. Each kit has a wishbone applicator that lets you apply highlights where you want them and a formula made from clay that stays where you put it. This kit comes in five different shades.
Light Works Toning Glaze
It can cost hundreds of dollars to have a salon add highlights and even more money to maintain them. Madison Reed helps you save money with the Light Works Toning Glaze. Suitable for anyone with faded highlights, the semi-permanent formula restores the look of your highlights in between appointments and can help you go longer between your sessions. It focuses on the highlighted areas and won't affect your natural hair. The dye removes any brassiness that you see and can make your highlights look more appealing. It is available in five shades to work with blond or brunette highlights.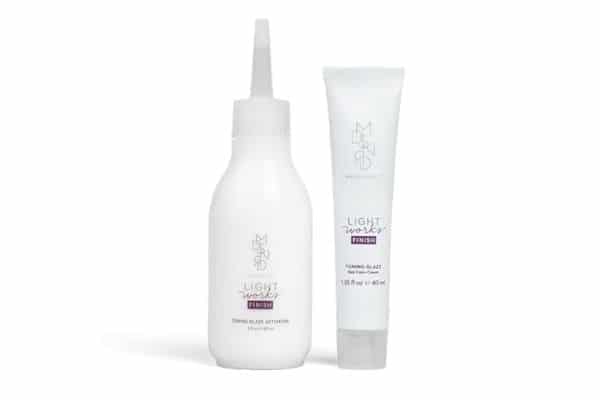 Madison Reed Hair Treatments
There are also different treatments that you can add to your cart to care for your dyed hair. Customers have some favorites, including:
Color Therapy Color Depositing Mask: If you want to maintain the color of your dye job, try this depositing mask. It comes in a small tube and is safe to use daily in the shower. You apply the mask to your hair and rinse it out after five minutes. The mask deposits a small amount of dye to maintain your hair color.
Color Therapy Mini: You can get some of the same benefits of the depositing mask with this mini version. It comes in Perla for those with blond hair and adds some violet to their hair. With the Castagna, you get just the right amount of chestnut and bronze tones. It also comes in Cafe to tone down the brassiness of brunette hair.
Bond Building Cleansing Treatment: Adding highlights can damage your hair and make it brittle. Bond Building Cleansing Treatment offers a solution that you can use once a week for six weeks to strengthen your hair.
Prime for Perfection: Many things that can affect the way hair dye looks, which is why Madison Reed makes Prime for Perfection. It serves as a primer for your hair that you can use to get ready for dying it at home.
Pro Boosts: Madison Reed also makes several Pro Boosts that give you salon results at home such as Pro Boost Hydrate to moisturize your hair. We also like Pro Boost Strength that strengthens your hair in only five minutes.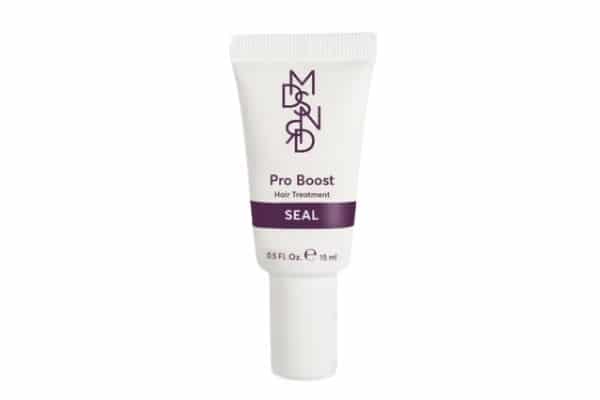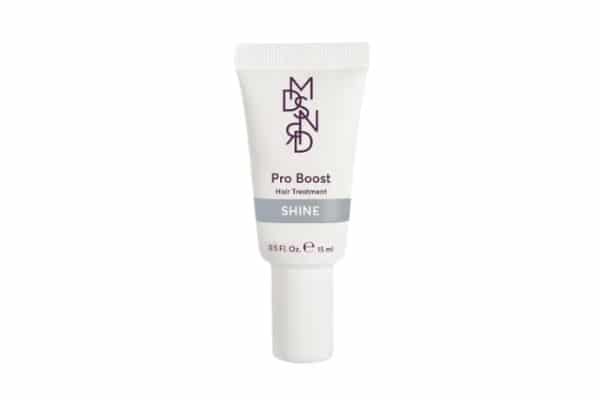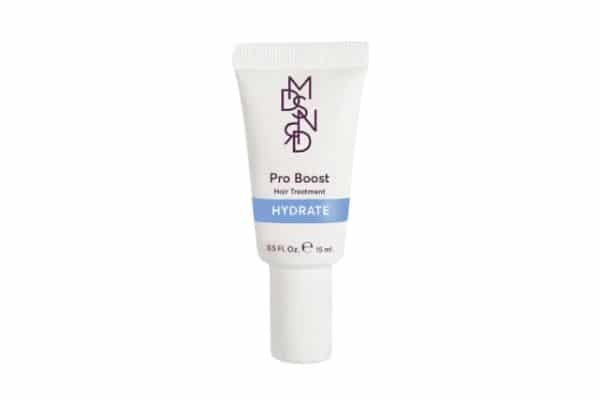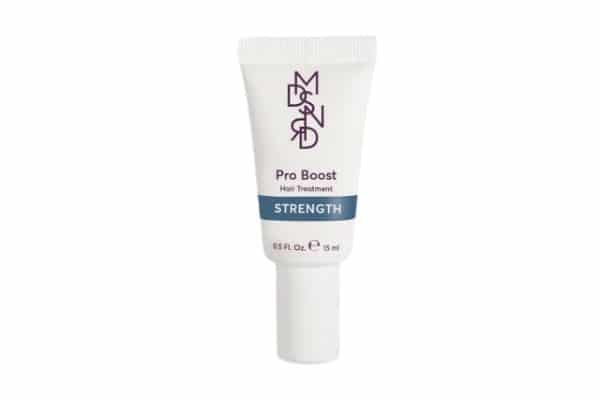 Madison Reed Hair Dye for Men
Though you might think of Madison Reed for its hair dyes for women, it now makes a collection for men. The brand launched this line after getting feedback from male shoppers who wanted products for them. Men need to take a quiz that the brand uses to help them pick the right shade and find other products that they can use. Many male hair dyes use harsh chemicals and create an artificial look. They can even make it appear as though you rubbed toner all over your face and head. Madison Reed offers dyes with a more natural look that you can use on your beard or head. Some of the other things we love about the male dyes include:
They are easy to use, even if you have no experience dying hair.
You don't need to spend a lot of time in the bathroom to dye your hair or worry about what others might think.
The colors range from a pale gray called Graphite to a rich Dark Brown.
It takes only 10 minutes to apply the dye and even less time to wash it off.
You can hide gray hairs and make yourself look years younger with one application.
Madison Reed hair dyes for men offer the results you desire.
Should You Buy It?
We are fans of Madison Reed because of the color chart, which lets you see how each shade of dye will look on you based on your natural hair color. It's also easy to take the brand's quiz and get some help choosing a new color. We recommend that you use the quiz before you buy hair dye from the site. Some of the other things that make Madison Reed worth your money include:
You can pick from fun products such as Tame to control your frizz and Let's Bounce to enhance your natural curls and make them look their best.
There are more than 50 shades of hair dye for women along with a small selection of shades that men can use on their heads and beards.
Madison Reed offers tons of accessories for taking care of your hair at home, including professional dying kits and smocks that protect your skin.
The Boss is a new blowdryer that Madison Reed makes, which uses ionic technology to dry your hair without damaging it.
Not only does the box come with detailed instructions, but you'll find helpful tips and videos on the website on how to dye your hair.
Madison Reed dyes have a light and subtle odor, which is softer than the harsh scents of other dyes.
You can find promo codes to save on hair dye and other products as well as get discounts when you subscribe.
Each kit comes with gloves and other supplies to dye your hair quickly.
You can choose from dozens of products that extend the life of your home dye job.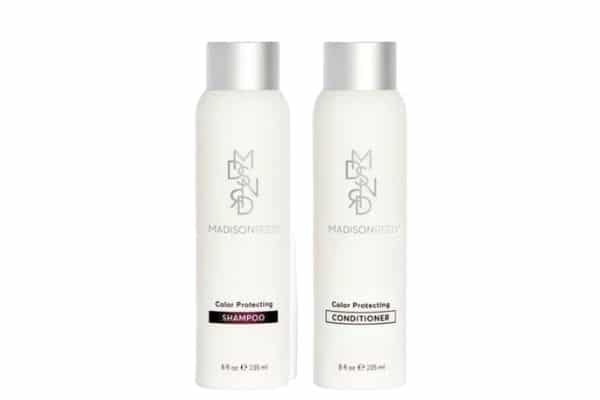 Add a shampoo and conditioner combo or other treatments when you buy hair dye from Madison Reed.
Cons to Consider
Though Madison Reed received many positive reviews, we also found a handful of complaints. Some found that the company would not ship to them because they lived outside of the United States. Others wish that the brand had some funky or unusual colors. Though you can choose from more than 50 shades of permanent hair dye, all of the dyes mimic natural hair colors. You won't find bright pink or purple options. You should also look at the price of each product. While you can get a basic hair dye kit at the grocery store for $10, it costs more than double that to buy a Madison Reed kit. There are other complaints that we wanted to mention, including:
You may find that Madison Reed increases your cost if you have a subscription and make any changes to it.
Some people found that the hair dye left their hair feeling dry and brittle.
Several customers wrote online reviews to say that they had negative reactions to the dyes.
There is a small risk that the dye may cause hair loss, especially if you leave it too long.
You may not like the final shade of your hair after using the dye.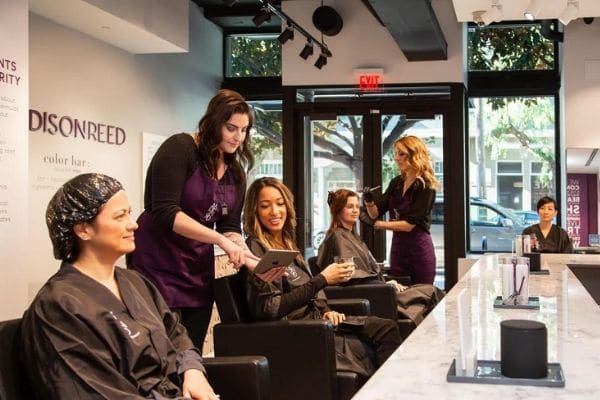 With Madison Reed, you get salon-quality results at home.
Where to Buy
You don't need to spend a lot of time looking for Madison Reed online or trying to find a salon in your area. Simply click here to load the homepage and look for the right hair dye and any other products that you might need. You can get a shampoo and conditioner combo for as little as $37 to make your hair dye last longer. The page also features the hair dye quiz and Pro Boosts along with other treatments that you can use at home. We also recommend using our link to find out the benefits of Madison Reed membership, which include:
If you sign up for auto-delivery, you'll get an automatic 15% discount on each future box you buy.
You get a free gift every year on your birthday such as treatments you bought in the past or a new product to try.
Members get a free kit when they sign up that lets them try some of the top Madison Reed products.
You get the chance to chat with professional colorists on the phone, through email or via live chat for free.
Madison Reed lets you sign up for free and doesn't charge an annual membership fee.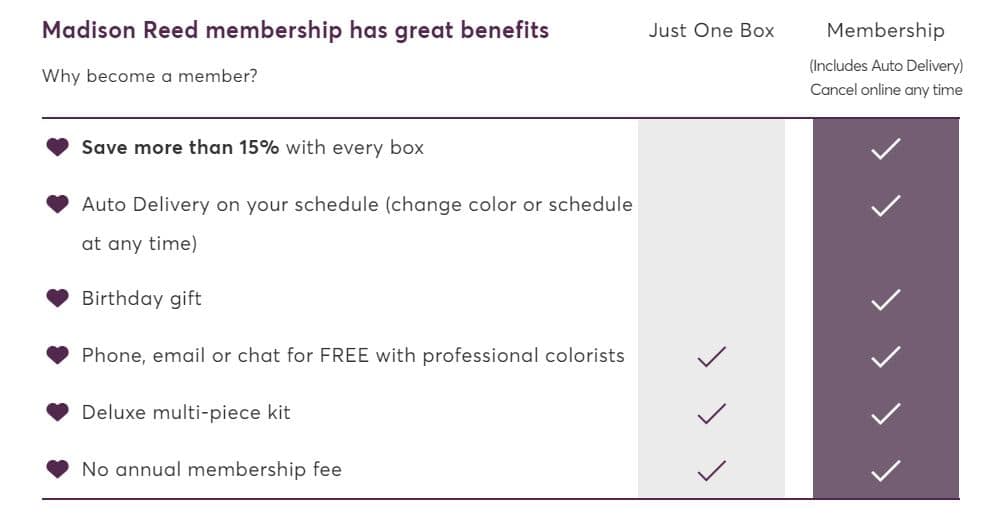 The Competition
You can choose from a wide range of hair dyes online and have them shipped to any address you choose. We'll look at some of the other dyes that compete with Madison Reed.
Got2be Metallic Permanent Hair Color
Got2be Metallic Permanent Hair Color is popular with those why dye their hair at home. With dozens of colors available, you'll have no problem finding a shade that matches your natural hair color or one that gives you a new look. You should check the side of the box to see the color chart. This gives you an idea of how the dye will look on your natural hair. All dyes are permanent and will last for several months or longer. They also add some metallic highlights to your hair that will grab the attention of others.
Il Salone Milano Permanent Hair Color Cream
A popular option for those who want salon results at home is Il Salone Milano Permanent Hair Color Cream. This formula is paraben-free and uses natural oils that moisturize your hair. Some of the colors do not work well on darker hair as they do on lighter hair, but the company adds a color chart to help you select a good shade. You'll also find that the dyes lack the alcohols and chemicals that can strip your hair of its natural luster. When using one of these dyes, you only need to follow three simple steps to change your hair color.
Revlon Root Erase Permanent Hair Color
You might know Revlon for its makeup products, but the company also makes many hair dyes such as the Root Erase Permanent Hair Color. Designed for those with gray roots or gray patches that are resistant to dye, the box includes everything you need to eliminate gray hair at home. Though Revlon offers this dye in more than 10 shades, you may have a hard time finding one that matches your hair color. Another thing to keep in mind is that this dye does not provide as many highlights as other dyes do and can look a little artificial.
Manic Panic Hair Dye
We wanted to make note of at least one brand that offers unusual colors and went with Manic Panic because no other company offers as many shades. These colors will help you stand out in any crowd and last through a few showers. We like Cotton Candy Pink, which is a bright and bold shade of hot pink. There are other colors such as Electric Green and wipes that help you easily remove the dye. Manic Panic also shows you examples of how the dye looks when applied to different hair colors.
Final Verdict
No matter how old you are, you may need to cover some gray hairs. Gray hair doesn't just as randomly appear when you hit a certain age. You might begin going gray in your 20s or your teens. Hair dye can hide those gray spots and make you look years younger. Many men and women also use hair dyes as a way to change their looks. While there are dozens of brands that make hair dye, Madison Reed is one of the best. We like that this company takes an extra step to help you find the right color for you based on your current color and what you want.
In our Madison Reed review, we looked at everything from how to take the quiz and where to buy the products to how to use the hair dye and some of the best products that you can add. If you love the brand, we highly recommend that you sign up for the membership program. This gives you discounts on future purchases and the chance to chat with colorists when you need help. Though the prices are quite high, Madison Reed hair dyes and other products are perfect for home coloring.