There is only so much that you can do as a parent to keep your child safe. Kids today face more dangers than most parents think about both at home and school. The days of bullies picking on your kids and calling them names in the hallways are no more. Bullies today often use the web and social media apps to threaten and harass others. While you might feel helpless and wonder if there is anything that you can do, using MSPY can help you feel better. This is a monitoring tool that is easy for parents to use and allows them to keep an eye on their kids when they can't be nearby.
Nearly 90% of teenagers today use at least one type of social media site or app every day. That combined with the more than 35% of kids who use smartphone messaging apps shows you that kids today are online more than ever before. They can come across dangerous people as well as common scams and have problems learning how to say no. with MSPY, you can see what your kids do and help them avoid the scams and dangerous people they come across daily. No matter how old your kids are, you'll find MSPY and our MSPY review helpful.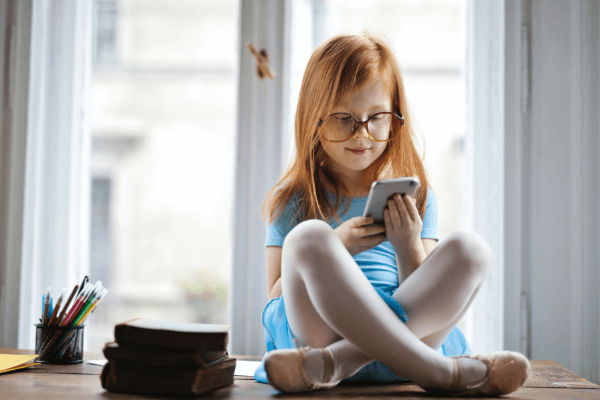 More kids today use smartphones than ever before, but MSPY is a tool designed to help parents with kids of all ages to keep them safe.
PROS
Compatible with jailbreak Android phones and iPhones
Monitors all types of online activities, including website visits and app usage
Various subscription plans and levels
Lots of customer support options
CONS
Lots of customer support options
Doesn't include all features in all plans
Extra support requires additional fees
Limits tracking to only three devices
BOTTOMLINE
Parents can benefit from MSPY, which is one of the best cell phone tracking apps on the market. It comes in different plans with various levels of support and lets you customize the features and services that you want. MSPY provides logs of chats, calls, photos, apps used and websites visited.

iReviews Shopping Assistant
Find the best prices for this and many other products with our chrome extension
How Dangerous is the Internet for Kids?
Many parents today grew up during the beginning days of the internet. They remember hearing warnings from their parents and teachers about sharing photos on the web or handing out their phone numbers and addresses. Thanks to Facebook and similar sites, kids now share more information online than they ever did before. Predators can track their schedules and not only see when they have soccer practice or hang out with their friends, but also when they're away from their parents and when no adults are around. More than half of all teens admit to having online conversations with strangers, and another 75% of teens claimed that they received explicit offers and messages from adults that they didn't share with their parents. Add those figures to the number of predators who use dating apps and it's no wonder why parents worry about their kids online.
Teenagers, especially teen girls, can meet men who claim that they're the same age when they're much older. They may send sexual images to their online friends and feel blackmailed when those men threaten to share the photos on the web. With MSPY, you can save your child weeks of fear because it allows you to see any potential threats before they become serious.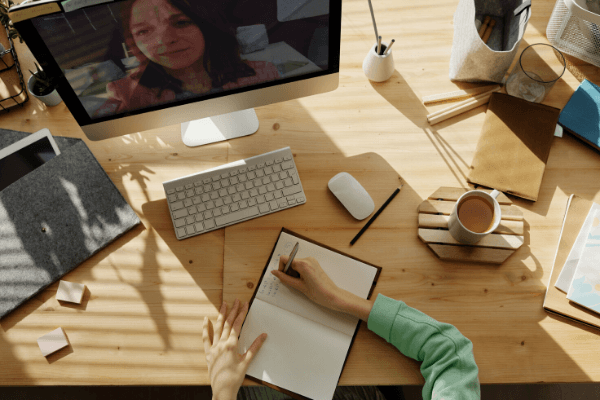 What is MSPY?
You probably looked at cell phone trackers before. If you're like most parents, you probably decided not to use one because you wanted to give your child some freedom and wanted to make him or her trust you. No matter how much you trust your child, you can't always trust those who come into contact with your kid. The majority of children who were sexually abused suffered abuse at the hands of someone they knew, including a beloved coach or a loved one. MSPY has a helpful background mode that ensures your child doesn't know it's there or running. It takes around 10 minutes to install and then offers remote viewing. You don't need to have the phone in your hands to see what your child does with it. Some of the things that you can see with MSPY include:
The 10 contacts that your child texts, shares photos with or talks to
Any messages that your child sends or receives, even if those messages are no longer on the phone
Both the current GPS location of the phone and all locations it was in the past
Any media files stored on or sent from the phone
All websites that the child visited while on the phone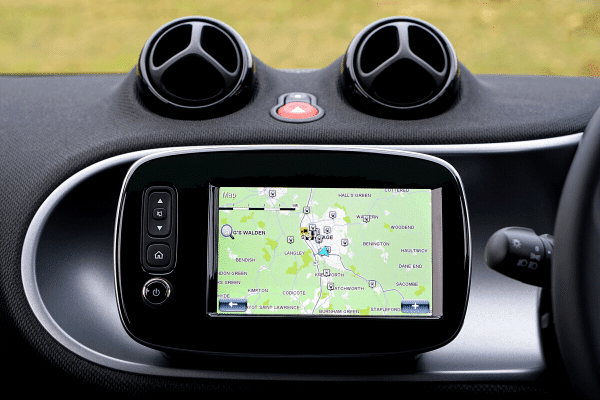 How Can You Use MSPY?
Using MSPY is easy because of how quickly you can download it to a child's phone. As long as you can get that phone away from your teen for a few minutes, you can add the tracker to the phone without him or her knowing it. When used with younger kids, it's helpful to let them know that it's there because of the SOS feature. If your child is ever in a dangerous situation, they can hit this button. It sends an alert to the parent and constantly monitors the location of the phone. Teens can use this button too.
With MSPY, you get complete access to another person's phone. Not only can you view photos and text messages saved on that phone, but you can view content that the user deleted too. If you have a teen dating someone without your approval, you can view where that teen is as well as any messages they sent. MSPY is also perfect for the parents of young kids with their first cell phones. You can monitor their activities and make sure that you approve of everything they do online. MSPY can also make parents aware of any bullying that their kids experience too.
MSPY Mission
With so many tracking apps and products available today, no one would blame you for wondering what sets MSPY apart from the pack. One reason why so many prefer it is that it offers more help and support for parents. Both the app and the website can educate parents about the dangers of bullying. You'll see videos online that feature some of your kids' favorite social media stars talking about the bullying they experienced as well as what kids should do if they experience bullying.
The makers of this app turned to education experts for help designing it. Those experts talked about how kids today bully others and the issues associated with cyberbullying. The makers used that advice and feedback to design a new app that allowed parents to use modern technology when protecting their kids. Some of the features found in this app specifically look for signs of bullying and send warnings to parents that let them know when to act. Unlike similar apps that just monitor cell phones and text messages, MSPY goes a step beyond to monitor the popular apps that kids use too. From WhatsApp and Viber to Snapchat and Facebook, it lets you monitor all the top apps.
Signs of Cyberbullying in Kids
Lack of interest in previously loved activities
Acting depressed or withdrawn
Becoming angry or upset when using a phone or computer
Changes in grades
Less interest in going to school
Avoidance of friends or groups of others
Where Can You Use MSPY?
MSPY is a tracking app that you can use on an iPhone or Android phone, though some users found that the Apple version lacks some of the features found on the Android version. It works with jailbreak phones as well as traditional phones that you bought from a specific provider. Though we'll go over how to install it later in our MSPY review, we wanted to make sure that you understand where you can use this app. You can use this app on any phone belonging to someone in your family as well as all your family phones when you opt for the family plan.
Let's say that you and your spouse divorced and share custody. While you trust your former partner to look after your children, you might still have some doubt in your mind about what happens when they spend the night away from home. MSPY lets you use your phone or computer to pull up that user's phone and view what they're doing at any specific moment along with everything they did since leaving your home. With this app, you can even make sure that your former spouse took your kids to the same places they claimed.
How Can You Use MSPY to Stop Cyberbullying?
Stop numbers from calling and harassing kids
Identify anyone who might be threatening a child
Block apps where others tease or bully them
Learn about the bullying that your child told others
Prevent bullying from moving offline
Who's This For?
MSPY is a tracking app designed for any parent who has concerns about what their children do, especially their online activities. While it's natural for kids going through puberty to watch adult videos and visit websites to look at sexually explicit images, it's not natural for younger kids to do the same thing. This can be a sign of sexual abuse and indicate that someone you trust took advantage of your child. Using MSPY allows you to see everything your child watched and viewed on the web as well as everything they did through messages and online chats. MSPY can also help you:
Look for signs that your child has an addiction to technology
See if anyone in your family spends too much time online or on their phone
Monitor activities for signs of inappropriate relationships
Make sure that your kids have a healthy online life
Get an idea of where your children spend time when they're not home
Another advantage of MSPY is that it lets you limit what your children can do online. If you find that your kids visit certain websites that they shouldn't, you can block that site. The phone will never allow the user to visit it again.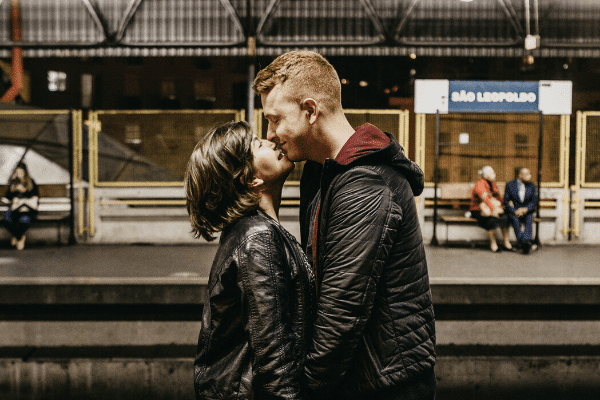 What are the Top Features of MSPY?
Though you can do many things with MSPY, you must take a look at some of the top features of this app. Those features let you see if it can do everything that you want and how it will help you monitor your kids. With MSPY, you can:
Read any text messages that your child sent and view the messages they received, even if those messages are gone from the phone
Block calls from numbers that you don't recognize and those you don't want calling the phone
Track the current location of the phone as well as past locations
See any apps downloaded to the phone and block any that you don't like
Look over any bookmarks that your child added when visiting new websites
See any events or details added to the phone's calendar
Establish zones through GPS that you don't want your child to enter and get alerts when they visit those areas
See any messages sent through the more popular messaging apps such as Facebook
Read any emails that your child sent from the phone and the emails received
View call logs to see every number that called the phone and any number your child called
Another advantage of MSPY is that it lets you limit what your children can do online. If you find that your kids visit certain websites that they shouldn't, you can block that site. The phone will never allow the user to visit it again.
Signs That Your Child Has Contact with an Online Predator
Hiding their phone, especially when adults are around
Acting secretive about what they do online
Frequently deleting contacts and messages from the phone
An increase in calls and/or messages to a number you don't know
Refusing to answer phone calls when others are around
Turning the phone off when around people
Getting messages from people you don't know
How to Install MPSY
MSPY is different from other tracking apps because you can only use it with the unique Control Panel. You can't simply head to the app store and look for it either because the app is not available through any of those stores. Once you choose a subscription and pay for the service, you can download the app through a link and sync it to your Control Panel. Before installing it, you need to do a few things to the phone you want to track, including:
Make sure that the phone is compatible with MSPY, which you can do on the website
Turn off the firewall and any antivirus software
Connect the phone to the nearest wireless signal
Open the web browser and load the MSPY website
Scroll down until you see the log in box
Log in with your unique email address and password
As soon as you log in, MSPY will take you to the Setup Wizard, which helps you set up the app. As long as you follow the instructions on the screen, you should complete the process in less than 10 minutes. With MSPY, you can set up your online account first and then add the app to a phone.
Tips for Using MSPY on an Android Phone
Turn off the option that lets the phone scan for security issues
Verify that the phone is compatible with the app
Use Incognito or Safe mode to download the app
Delete any temporary files associated with the app
Click on the app's settings and click the box next to Prevent Uninstall to keep the user from deleting the app
How to Use MPSY
We included a link below to help you buy MPSY. When you visit that website, you need to pick the subscription method that works best for you, which you can base on the number of people in your family or how many phones you want to monitor. You also need to update your payment information to show how you'll pay for the plan the first time and when it comes up for renewal. Once you complete this step, you'll get an email with a link where you can download the app. The features that you can use will depend on what type of phone you have.
After adding MSPY to a phone, you can then use your log in details to access the Control Panel. This allows you to view any details you want about the phone and switch between more than one device. The Control Panel allows you to use geofencing and set up boundaries for your child and view the call log of the phone as well as the messages, photos and calls sent from it or received. As long as you keep track of the email address you used and your password, you can log into the MSPY Control Panel from any phone or computer too.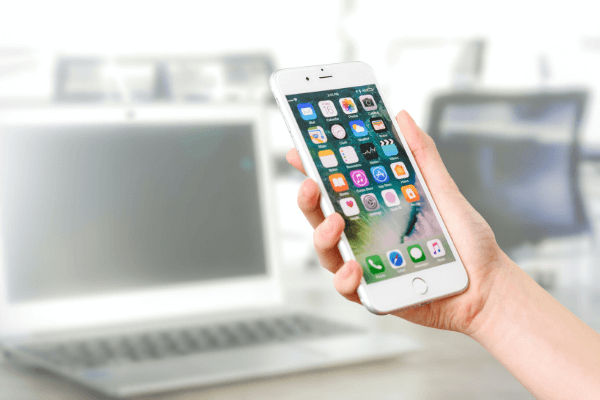 Is MSPY Only for Kids?
After reading about MSPY, you might wonder if it only works for adults. While thousands of parents use it to keep track of their kids, others use it as a way to keep track of their spouses or partners. Finding out that your spouse is in the middle of an affair with another person can break your heart and cause you to file for divorce. This can include a physical affair with someone they meet and share moments with in real life as well as emotional affairs that take place online. MSPY can help you gather evidence of that affair that your lawyer can use later, including:
Sexually explicit photos sent back and forth
Copies of the email and text messages that show an affair occurred
GPS data that shows your spouse wasn't where they said they were
Cheaters often use their jobs as a way to explain away their affairs. They claim that they need to work late when they head to a partner's home or meet someone in a local hotel. With MSPY, you can find the exact location of that phone and see where your partner is to see if they are truthful. This app can help you gather the same evidence that a private investigator would find.
Signs of a Cheating Partner: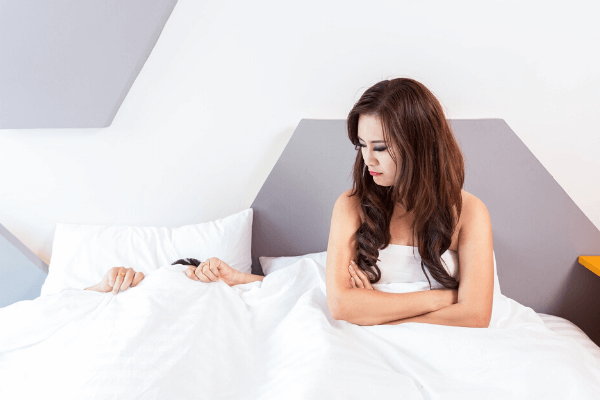 Lack of interest in affection and sexual activities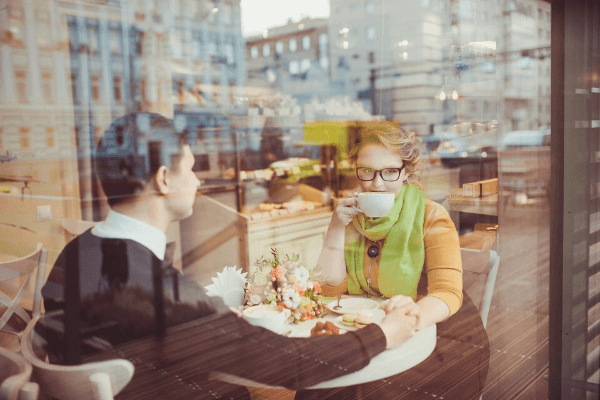 Spending more time away from home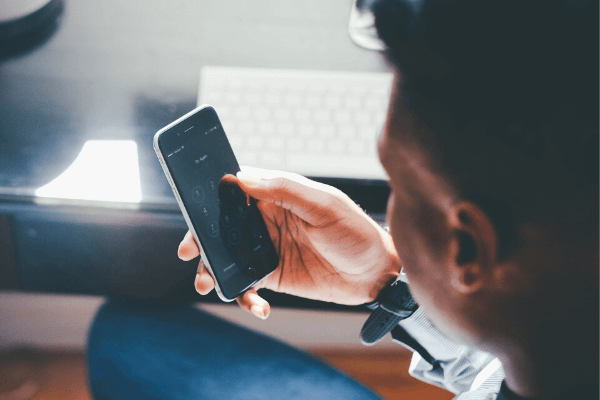 Hiding their phone from you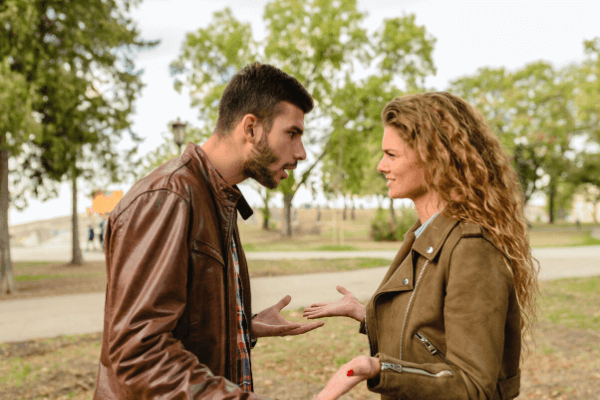 Making excuses why you can't join them on trips
MSPY for Businesses
A small but growing number of people use MSPY as a way to keep track of and monitor their workers. During the COVID-19 pandemic of 2020, a large number of business owners invested in the app and installed it on the phones of their delivery drivers. Though many people didn't want to go outside, they still needed groceries and other supplies delivered. This app allows you to see where the drivers are and make sure that they don't get distracted on their way to customers' homes. It also comes in handy if you have employees who you feel waste time at work. Some of the common ways that employees waste time at work includes:
Checking Facebook and posting updates
Playing games
Scrolling through dating apps and websites
Sending messages to family and friends
Watching videos
Though you legally cannot use tracking apps on employees' personal phones, you can download MSPY on work phones. Any employee who uses a phone for work must agree to follow your rules. MSPY is a legitimate app that when used on smartphones can tell you what an employee does, the websites they visit, apps they use and where they are on a work trip.
Can You Legally Use MSPY?
MSPY is legal to use in most situations, including on a phone belonging to a minor child. It is also legal to use on phones belonging to adults if they know you installed the app and will use it.
MSPY Free Demo
If you read our MSPY review and still aren't sure if this is the best tracking app for your family, you can try it out first through the free demo that the developers offer. To get the free demo, you need to visit the official MSPY website and sign up for an account. You will then enter the credit card or payment method that you want to use and ask for the demo. The developers will send a link to your email address that allows you to download both the Control Panel and the MSPY app. Once you access the Control Panel and add the app to a phone, you can use any of the features that interest you.

With the MSPY free demo, you can view messages sent to and from the phone along with photos sent and received. It also gives you access to call and chat logs and can show you how long that phone was connected to the internet. The free demo lasts for a full seven days after you sign up. Once it expires, the site will automatically charge the credit card on file for the subscription plan that you selected. If you cancel your account before the seven days are up, you don't and to pay.
MSPY Support Levels
1st Level – Live chat, FAQ section and email help for free
2nd Level – All of the above plus phone support for $12.99
3rd Level – All forms of support plus team installation support and personalized help for $53.99
Should You Buy It? – The Pros and Cons of MSPY
Now comes the time in our MSPY review where we talk about the pros and cons of the child tracking app to help you decide whether to buy it. The easiest way to see why it's worth the price is with a look at the app's best features and what you can do with it.
Call logs: With the call logs provided by MSPY, you can see anyone who calls your child and which numbers call the most frequently. You can also block unwanted numbers without your child knowing.
Text messages: Reading the messages that your child gets and receives is easy with MSPY because it shows you who sent those messages according to both name and number. It shows photo messages sent too.
GPS tracking: Thanks to GPS tracking, you can now see every place your child goes. MSPY allows you to create safe zones and identify places you want your child to visit such as a friend's house or a loved one's home. If your child leaves those zones, you'll get an instant alert.
App usage: MSPY also lets you view both the apps used on that phone and messages sent through the apps. It works with many of the top apps loved by kids and teenagers, including Facebook and Tinder.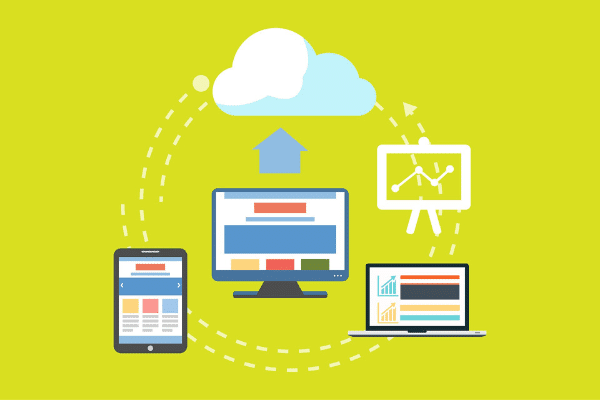 Cons of MSPY
Though we looked at other MSPY reviews to find some of the cons, we had a difficult time finding complaints about the app. One problem that a few people reported was that the company didn't offer refunds. A woman claimed that she used the app for four days and realized that it wasn't for her. The company charged her credit card for the full annual plan price and refused to give her a refund. A few others had similar complaints, especially among those who used the free demo. When they tried to cancel their accounts before the demo expired, the company still charged them at the end of the term.
We also found some complaints about the price, which is higher than other tracking subscriptions cost. If you want to change your plan, you need to contact customer support over the phone or through email. Some found that it took days to get a response through email, which is why we recommend calling the company at (855) 896-0041 and speaking to someone directly. Another problem you might have with MSPY is when you want to make changes to the app itself. This will require that you use the app on the phone, which you might not have access to at the time.
Other Issues with MSPY
Only lets you monitor one device and just three on the family plan
The Basic plan doesn't include as many features as the expensive Premium plan does
It takes days or weeks to get a refund
You might not get updates as frequently as you would like
Only jailbreak phones have access to all features
The software was confusing to some
Where to Buy
When you click on this link, you'll visit the official website where you can choose the best subscription plan and buy MSPY. With the Basic plan, you can choose from three subscription options. This plan costs $29.99 per month when you sign up for the monthly plan. If you sign up for the three-month plan, you'll pay only $19.99 a month. The cheapest option is the yearly plan that drops the price to just $8.33 per month. With the three-month and annual plans, you need to pay for your total service upfront.
To get all the top features, you'll want to invest in the Premium plan that can cost as much as $69.99 for the first month. This allows you to use the features and see if the Premium plan is worth the cost. You can also opt for a three-month plan for $39.99 a month or the annual plan for $16.66 a month. The site also offers a Family Kit that some call a good value. While you pay $479.97 a year, this plan includes full monitoring of three devices for a full year. MSPY also has plans available for phones and devices that you didn't jailbreak, which cost the same as the Premium plans do.
What Apps Can You Monitor with MSPY?
MSPY allows you to monitor some of the popular apps that teens and kids use today, including: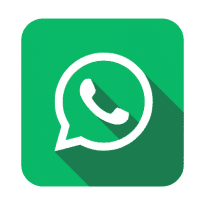 WhatsApp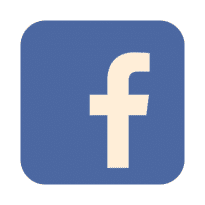 Facebook Messenger
Snapchat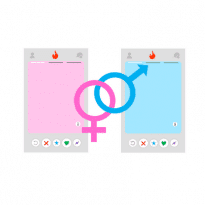 Tinder
Competition
Though MSPY ranks as one of the top tracking apps for parents who want to watch their kids, there are alternatives that you might like. One is XNSPY, which is compatible with Android and Apple phones. You can choose a Premium plan for $12.49 a month or a Basic plan for $8.33 a month. This app monitors offline activities and keeps track of messages sent and sites visited. When the phone connects to the internet later, the app will send all that information to you for viewing.
Another option is Spymaster Pro, which is available for as little as $7.99 a month. This app offers monitoring of the same chat apps, including the dating and hookup app Tinder and messaging apps such as WhatsApp. It works with iPhones using iOS 13 or higher and Android phones running Android 10 and higher. This is one of the only tracking apps we saw that monitors kik too, which is popular on college campuses. You can add extra tracking to the basic plan for an additional $4.99 a month to track photos and emails sent and received as well as track the phone's accounts on Instagram and other websites.
Top Reasons to Choose MSPY Over the Competition
Compatible with most phones
Easy to install
More customization features
Affordable plans available
Simple monitoring of apps and online activities
Options for phones you didn't jailbreak
Good app tracking
24/7 customer support
Final Verdict
MSPY is the app for parents who don't want to worry about their kids every time they leave home. Not only can you use this for teenagers who hang out with friends after school and kids who walk or ride their bikes home from school, but you can use it to keep track of students in college and children who head to camp for the summer. While most tracking apps simply show you where the phone is when you look for it, this app goes much further. It lets you view the photos that your child sends and gets from others, the websites that they visit and the apps that they use.
With the MSPY plans, you can track one phone or choose a family plan that offers monitoring of three devices. No matter where your kids go or what they do when they hang out with friends, you can keep tabs on them and make sure that they are safe. Even shy and quiet kids can go a little crazy when they get away from their parents. With MSPY, you can keep an eye out for the threats that your kids face, make sure that they act appropriately and identify predators that can cause them harm.